The ultimate guide to Summer Recipes! Whether you want no-cook breakfasts, light lunches, grilled dinners, or fruity desserts we've got you covered!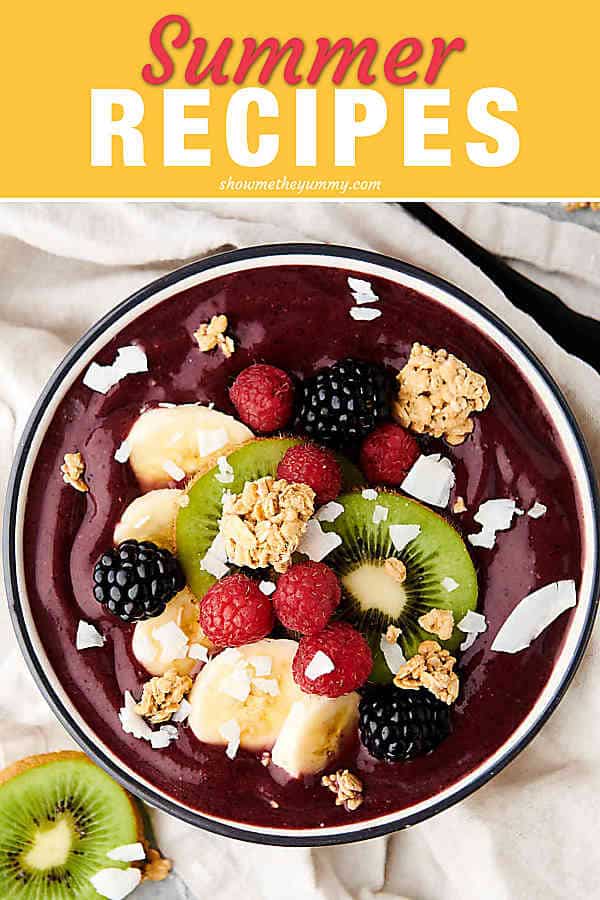 I absolutely love Summer eating. But what I don't love is spending a lot of time in the kitchen…especially when it's hot outside. Being outside is much more desirable than slaving away in a stuffy, hot kitchen.
What should i make when it's hot outside?
Any recipe that is no-cook or has a quick cook time, grilled outside, or hands-off and made in a crockpot, instant pot, and/or air fryer are great for staying cool!
This compilation of recipes is absolutely perfect for Summer. They're quick and easy to make so you can spend as little time as possible in the kitchen and as much time as possible outside.
Whether you're cooking for Summer holidays, get togethers, or just day-to-day eating, these recipes are perfect for the hot, Summer months!
Breakfast
Smoothies, no-bake energy bites, or meal prepped recipes like breakfast burritos are perfect for Summer!
Snacks, sides, and apps
Lunch
Dinner
Dessert
Drinks
– Jennifer