This Watermelon Sangria is summer in a glass! Fresh watermelon, strawberries, & lemons make it so seasonal! The addition of wine & vodka doesn't hurt either. 😉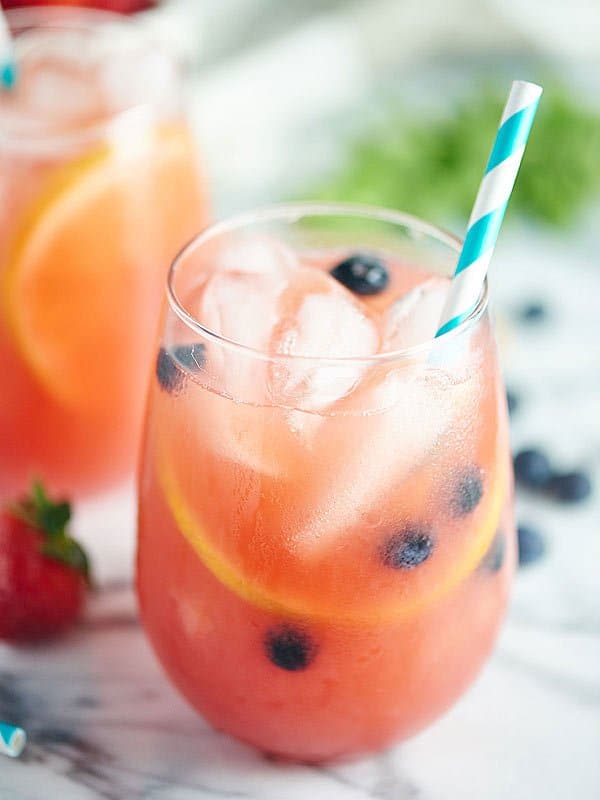 Happy Wednesday! Before we get into things today, Trevor and I have an announcement to make… no, I'm not pregnant ;)…
Trevor and I have been talking a lot lately about wanting to incorporate video into our posts and last week we shot our first test video! We had so much fun shooting it, that we were too excited to NOT share it with you guys! We plan to start incorporating regular videos into the posts in the near future.
We're SO excited and we hope you check out the video below. Make sure to subscribe and tell us what you think! 🙂 Enjoy!
As one of my friends, and an official SMTY taste tester, told me… "This Watermelon Sangria is life changing."
Ok. Fine. It might not be life changing, but I do think this is my favorite cocktail that I've ever had. Seriously. I'm addicted.
Let me be honest with you for a second, though. I actually don't like watermelon.
Neither does Trevor.
This Watermelon Sangria, however, we loooove.
Whaaaat?
You're probably wondering if neither of us like watermelon, then why the heck did you make a watermelon sangria, Jennifer?!
Good question.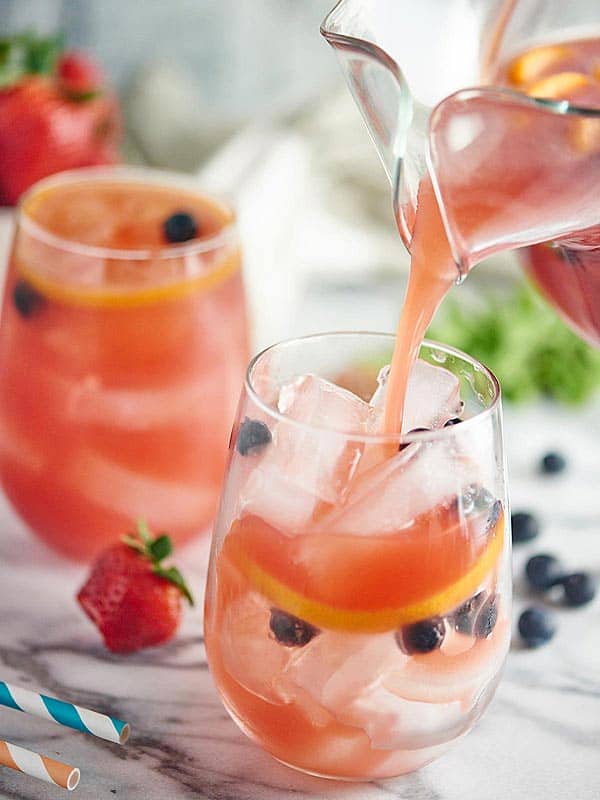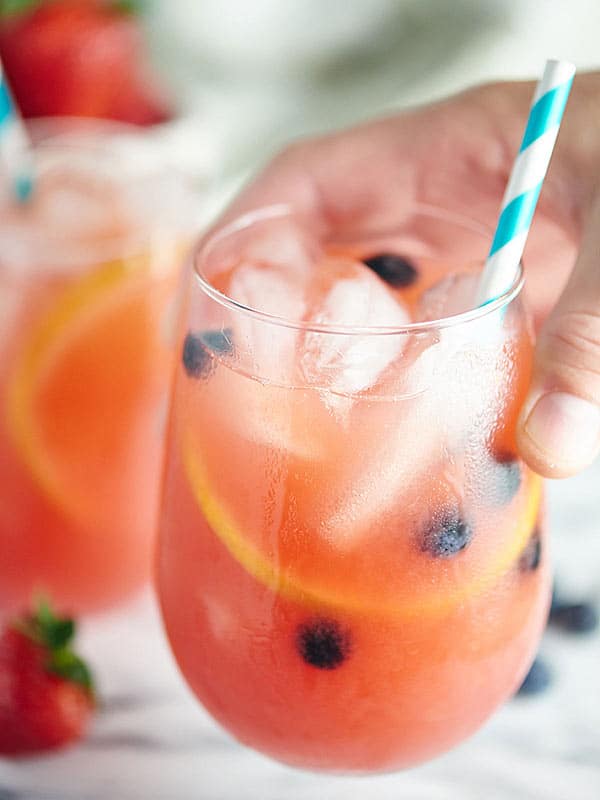 Last summer, our friend, Tami, was in Seattle for a quick work trip. She L♡VES seafood. After a fun day of walking around Seattle, we were starving and of course had to take her to find some great seafood in Seattle.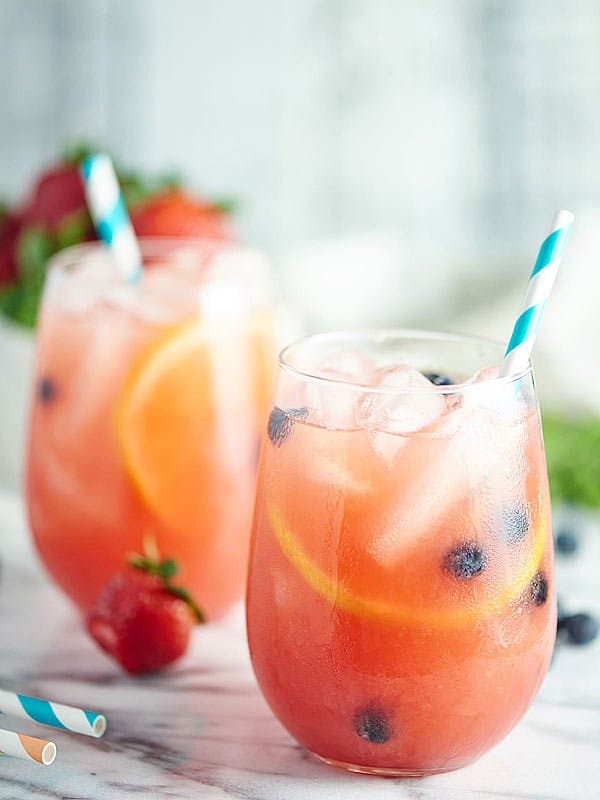 We found this gorgeous outdoor patio that's right on the water, so we sat down and enjoyed incredible food and an even more incredible view.
While the food and view were great, the cocktails are what really impressed me. Specifically, their Watermelon Sangria. Although I don't like watermelon, if I see a sangria on the menu, I HAVE to ask the bartender if it's good. He said it was actually really good and not too sweet, so I went for it.
Oh. Muh. Gosh.
I think I ordered 3 glasses over the course of appetizers and dinner which says a lot…I'm usually the last one to finish their drink. But it was so delicious! It was smooth, way too easy to drink, and really refreshing.
We haven't been back since that time last summer, but I have not stopped thinking about it. I've probably thought about it more than I should admit.
I was so excited to be heading back this summer to get my beloved sangria, but unfortunately they're closed due to construction!  What's a girl to do?
This, however, was a blessing in disguise. It forced me to make a homemade watermelon sangria and…
dare I say it?
I think I like this version even more! And I swear I'm not just saying that. 🙂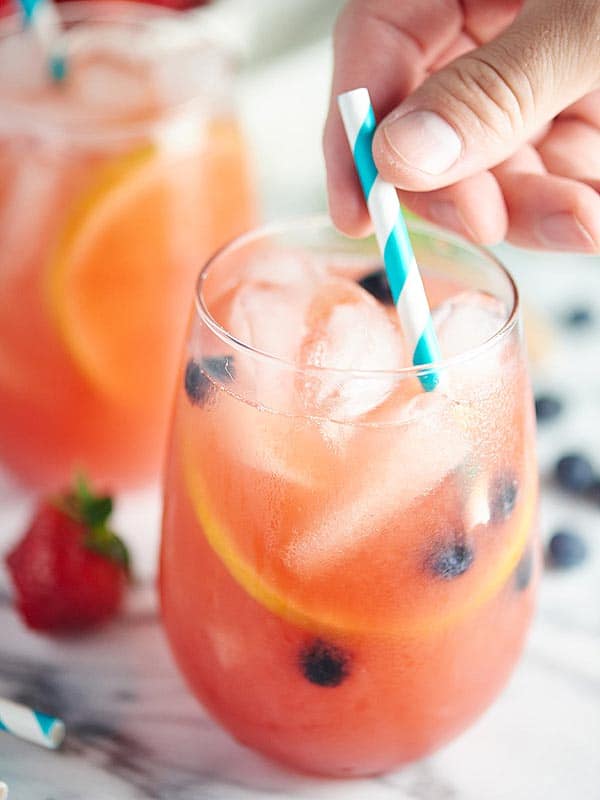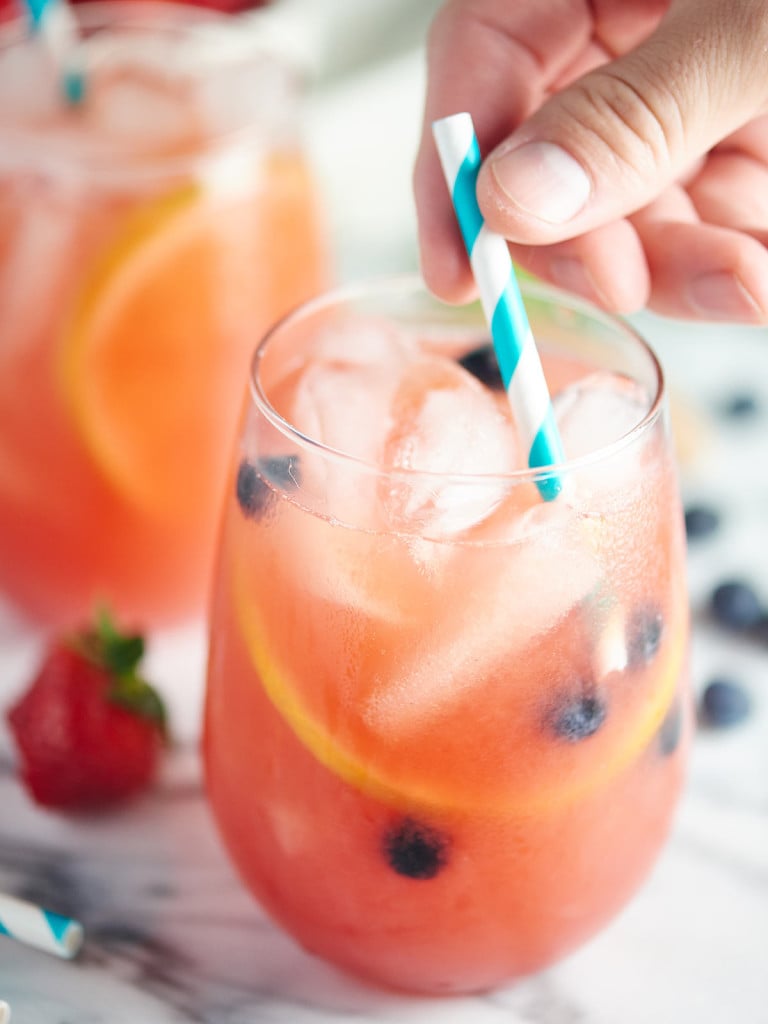 Not only does it taste great, but it makes a HUGE pitcher that's just for me…and Trevor, if he's lucky.
This watermelon sangria is summer in a glass. It has both fresh watermelon and strawberry puree that just needs a quick blend in your Vitamix
 or your blender of choice, tart lemon juice, crisp pinot grigio, vodka, triple sec, and sliced lemons, oranges, and blueberries that float throughout. I absolutely love how fresh and seasonal it is!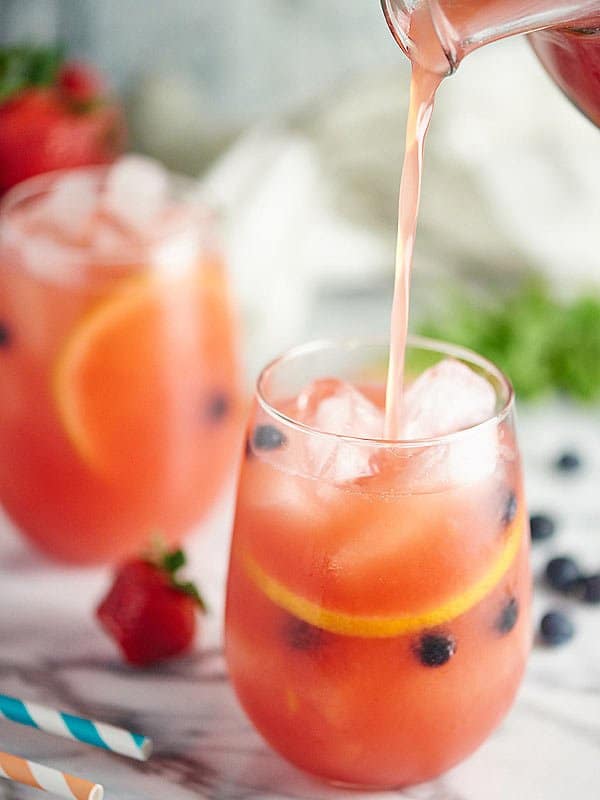 Even though Trevor and I aren't the biggest fans of watermelon, the combination of flavors is just amazing.  The watermelon is subtle, but comes through beautifully and mixed with the fresh strawberries and lemon juice? Addicting.
Trevor and I definitely didn't go through a pitcher of this last weekend by ourselves…
Nope! Totally didn't happen…
– Jennifer
What's your favorite kind of sangria? Show me the yummy!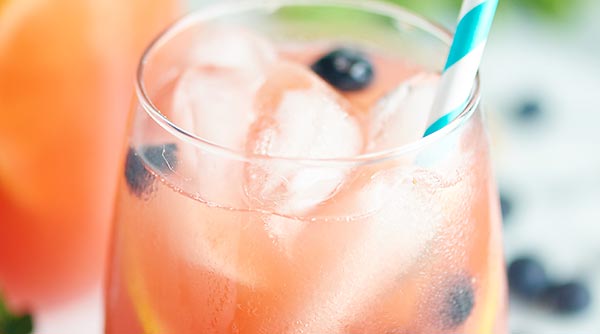 Watermelon Sangria
This Watermelon Sangria is summer in a glass! Fresh watermelon, strawberries, & lemons make it so seasonal! The addition of wine & vodka doesn't hurt either. 😉
Equipment for this recipe
(equipment shown are affiliate links)
Ingredients
4

cups

cubed seedless watermelon

(3 cups juiced)

16

oz

strawberries

stems removed

1/2

cup

freshly squeezed lemon juice

1

(750 ml) bottle

pinot grigio

1

cup

strawberry vodka

1/2

cup

triple sec

1/2

cup

simple syrup

1

lemon

sliced

1

orange

sliced

1

cup

Blueberries
Click to Keep Device on While Cooking
Instructions
Place watermelon cubes in a blender; blend on high until very smooth.

Strain juice through a mesh strainer into a measuring glass. You should end up with 3 cups of juice.

Set aside.

Place strawberries and lemon juice into the blender; blend on high until very smooth.

Strain juice through a mesh strainer into another measuring glass.

Set aside.

Now pour both the fruit purees into a very large pitcher.

Add in the wine, strawberry vodka, triple sec, and simple syrup into the pitcher.

Stir to combine.

Place lemon slices, orange slices, and blueberries into the pitcher and stir to combine again.

Fill individual glasses with ice and serve immediately or place in the fridge until ready for use!
STORING
*Storage times may vary based on temperature and conditions
Notes
This sangria tastes great immediately, but is even better after a few hours in the fridge! You could even make this a day in advance.
*Simple syrup is equal parts sugar and water. I always make extra and store it in the fridge. Place 1 cup granulated sugar and 1 cup water into a glass, microwave safe measuring cup. Microwave until the sugar has dissolved, about 90 seconds. This recipes uses 1/2 cup, so place the excess in a sealable container and store in the fridge!
Nutrition Information
Nutrition Facts
Watermelon Sangria
Amount Per Serving (1 drink)
Calories 316
Calories from Fat 9
% Daily Value*
Fat 1g2%
Sodium 16mg1%
Potassium 268mg8%
Carbohydrates 39g13%
Protein 1g2%
Vitamin A 485IU10%
Vitamin C 63mg76%
Calcium 27mg3%
Iron 1.3mg7%
* Percent Daily Values are based on a 2000 calorie diet.
*Note: Nutrition information is estimated and varies based on products used.
Keywords:
alcoholic drink, fresh, strawberry vodka