This Cream Cheese Salsa Dip requires two ingredients and 30 seconds of prep! It's addicting, it's creamy, it's so easy, and the spice level is up to you!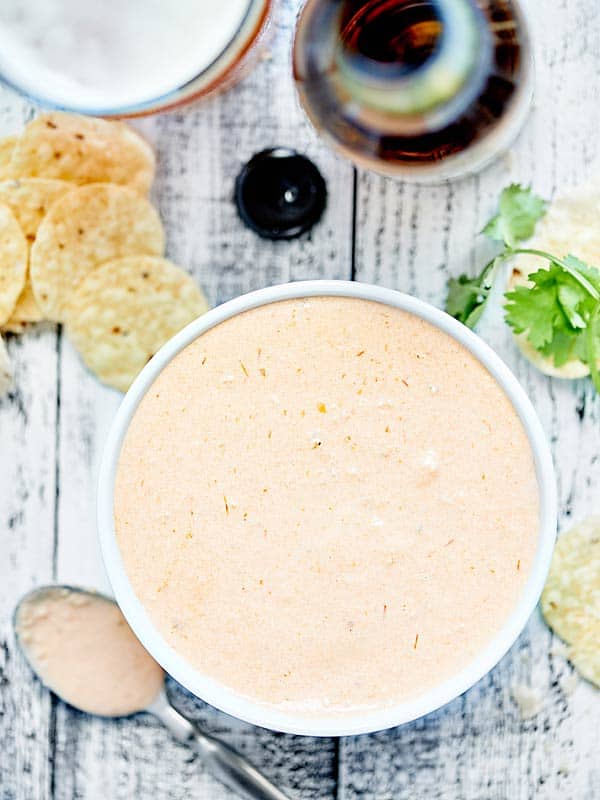 Two ingredients. Two ingredients is all you need to make the BEST, the EASIEST, the most addicting snack/app ever. Everyone, I'd like to introduce you to Cream Cheese Salsa Dip, also known as Pink Dip, also know as JoDee Dip.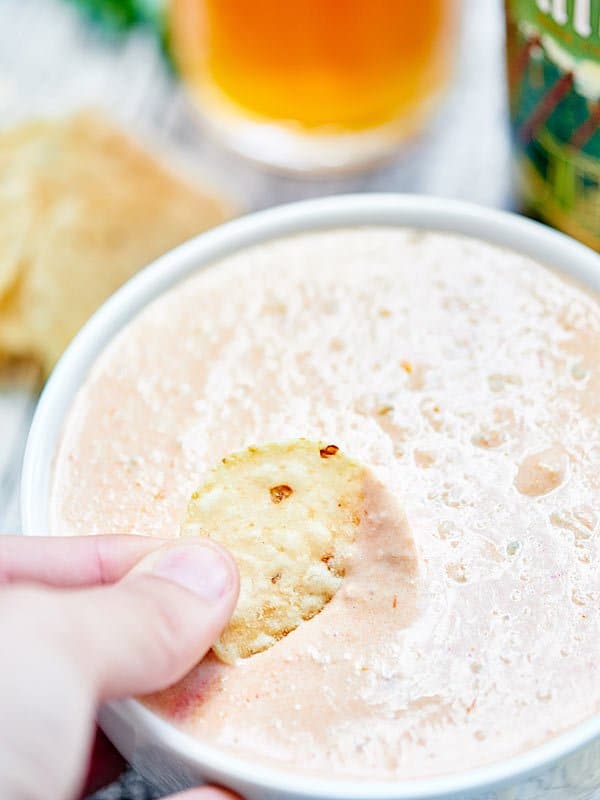 Let me explain.
My family loves tradition. Growing up, we always did the same thing for holidays. For example, every 4th of July the adults would go antique shopping while the kids slept in. After the antique shopping, we'd all gather for an early dinner at my aunt and uncle's house before going downtown to hang out, play Five Crowns
, and watch the fireworks.
My uncle would grill the most delicious flank steak, and the sides consisted of maggot salad (you know, that ramen noodle cabbage salad beautifully named by my dad), some sort of frozen fruit cup, bread, and my mom's infamous cream cheese salsa dip, although, we always called it pink dip…yeah…we're creative. 😉
Cream cheese salsa dip was always such a hit, that it pretty much started making an appearance at any and all family get-togethers… graduation parties, when other relatives came into town, random Friday nights, super bowl games, etc.
It even expanded to lunches. When I was in high school, my friends and I would go to my house for lunch. We had the SAME thing every day:
Velveeta Shells and cheese….I'm JUST beginning to crave it again. Too many shells and cheese is actually not a good thing.
Cream cheese salsa dip and tortilla chips. My friends named it JoDee Dip (that's my mom's name).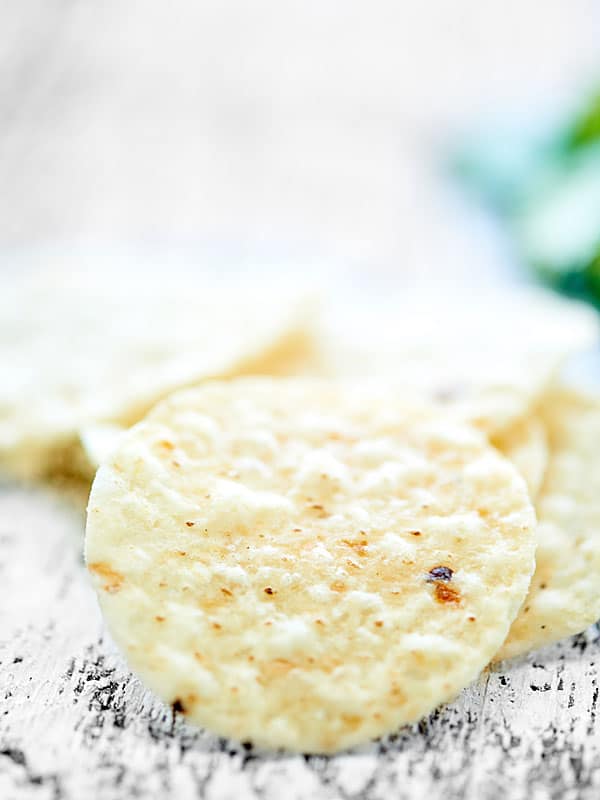 Gushers.
As you can see, I used to be a super healthy eater. 😝
Long story short, everybody loves it and once they get their first taste, that's it. They're hooked for life.
But wait. I haven't told you the ingredients that actually make up this cream cheese salsa dip.
I'm sure you've already guessed it, but just in case….
1. Cream cheese.
2. Pace Picante Sauce (basically it's less chunky salsa).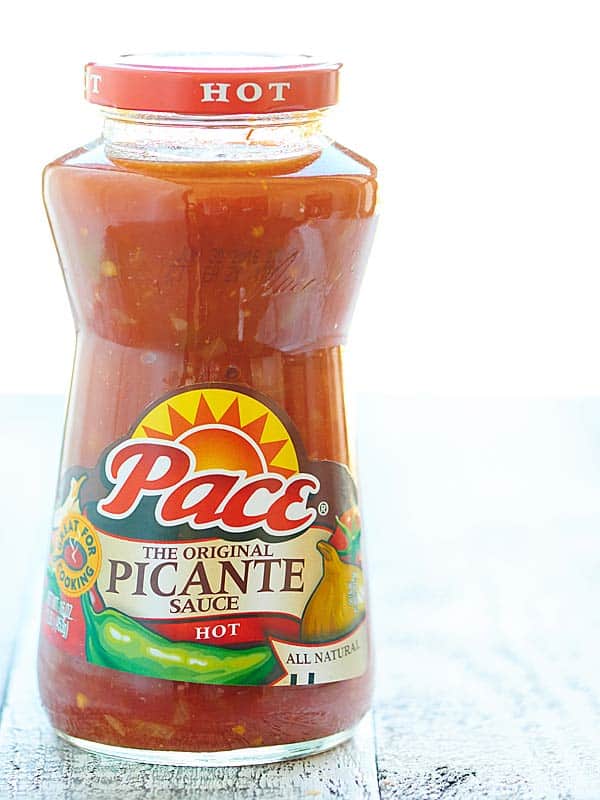 That's IT! 🎉 🎉 🎉 You may be doubting how amazing this stuff is, but trust me. This cream cheese salsa dip is thick, creamy, a bit tangy from the cream cheese, and bright from the picante.
The best part? Ok fine. There are two best parts:
1. It literally takes 30 seconds to put together. Place softened cream cheese and picante sauce into a food processor
and pulse until it's well combined. Then pop it in your fridge to cool and serve with chips!
2.  You can choose your heat level! I always grew up eating this made with mild picante, but Trevor and I love spicy, so now we use hot!
Mild? Medium? Hot?
The choice is yours! Make one, or make them all! It's an especially good option when you're having a party, make a mild version for the kids, and another version with a little kick for the adults!
Speaking of parties – btw – make this for ALL football games. I've honestly never met anyone who doesn't like this cream cheese salsa dip.
Make it the night before, or make it as a last minute snack an hour or two before the game. Serve it up with tortilla chips and it'll be gone before you know it. 😉 Luckily, it's super easy, so just make more!
Creamy. Spicy. Addicting. Easy.
I LOVE THIS DIP! Why is it all gone?! 😢 Oh yea. Because Trevor ate it all. 😉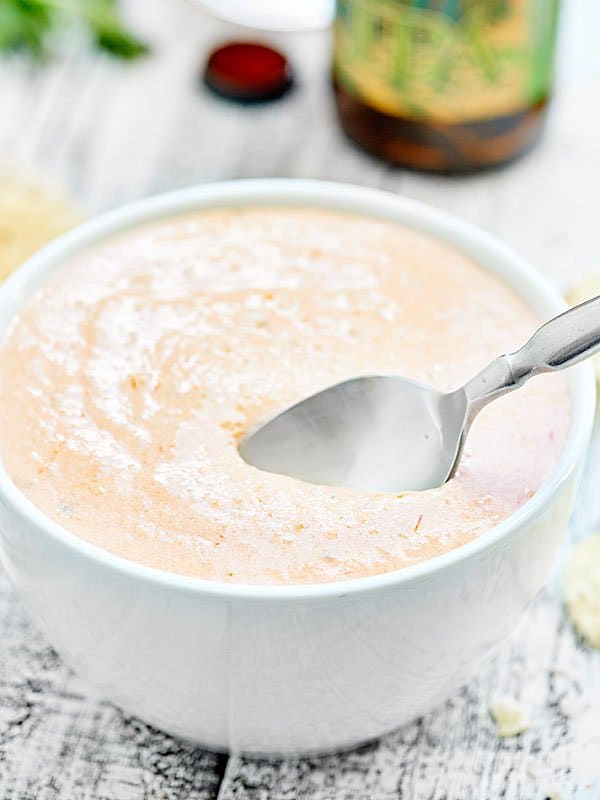 – Jennifer
If you love this snack, you might also want to try these for your next game day treats:
Cheese Bombs w/ Beer Cheese Dip
Who's hungry? Show me the yummy!

1

(16 oz) jar

jar Pace Picante

1

(8 oz) package

full fat cream cheese

Tortilla Chips

for serving
Place ingredients into food processor and pulse until well combined.

Chill in the fridge until cold.

Serve with tortilla chips!
Store this in an airtight container in the fridge.
* This post contains affiliate links, thank you for the support in keeping SMTY up and running!