These Granola Truffles only require 5 ingredients and taste like sugar cookies! Granola, vanilla extract, almond extract, cream cheese, and white chocolate!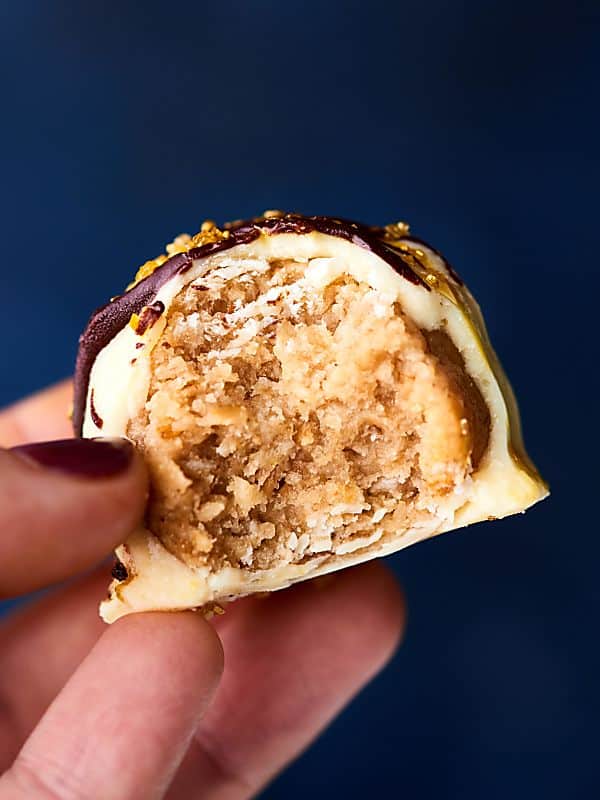 Today's post is sponsored by our friends at Sweet Home Farm.
---
Hey guys!
Thought I'd sneak in one last super simple, super tasty recipe before the big Turkey Day! These are a great last minute dessert OR save this recipe for after Thanksgiving, because these little bites of sweet heaven are PERFECT for the December holidays.
Granola truffles, while you may not have heard of them before, are definitely going to be your latest obsession.
With just a few simple ingredients and NO baking, you'll have a great treat that's perfect for the holiday season!
Warning: they taste like sugar cookies and are perfectly pop-able, so get ready to have one two a few. 😉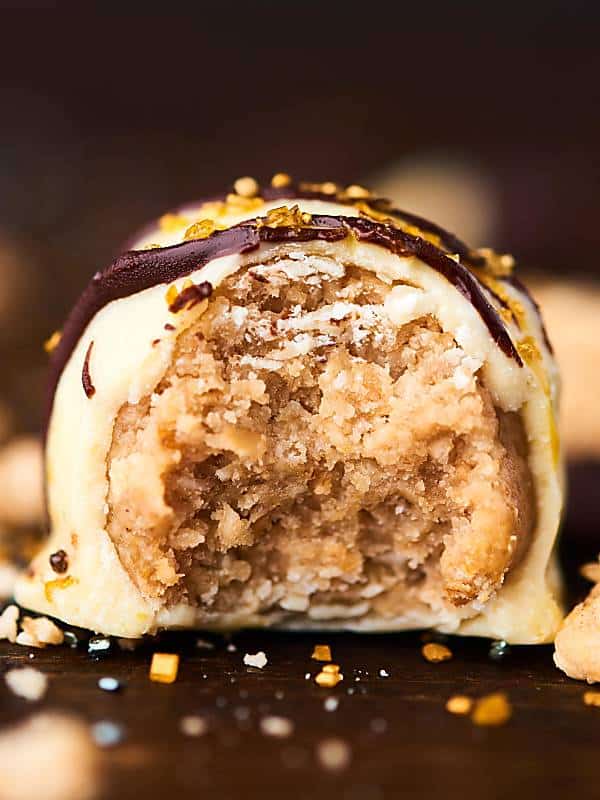 …