Roasted broccoli turned up a notch, this Asian Roasted Broccoli Recipe is healthy and full of coconut oil, soy sauce, spices, and just a touch of sriracha! Vegan. Can be gluten free.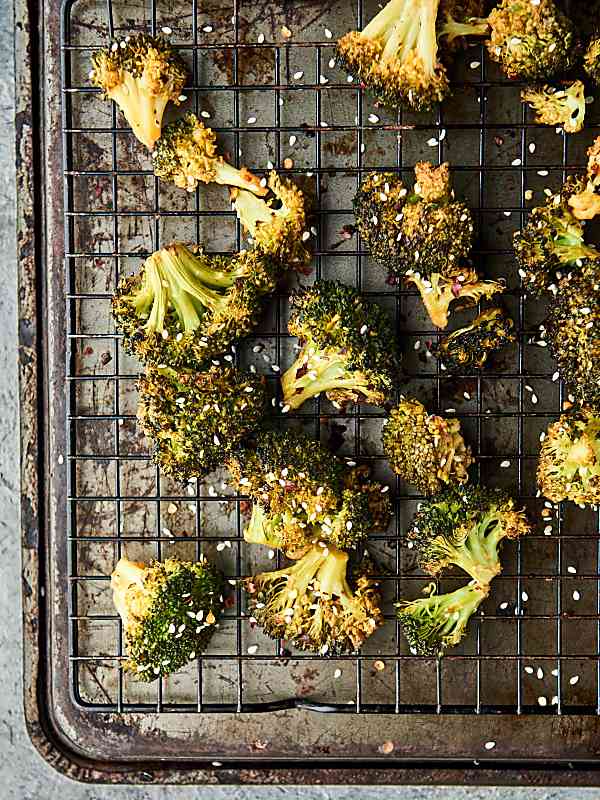 Hiiiiiiii! I'm baaaaaack.
Sorry for the lack of recipes last week, but it's been just a *touch* insane in the Debth household. Over the past two weeks, we've been in Destin, Raleigh, Columbia, Cedar Rapids, Madison, back to Cedar Rapids, and back to Raleigh.
Whew. That was a lot.
Why?
Well, basically, Trevor, Teddy, and I have been on a road trip around the US & Canada the past six months, and we've decided to make a home base in Raleigh, NC! Yay!!
We're still going to continue our travels (New Orleans, we're comin' for you in April! Denver, Phoenix, all the cities in California 😉 , and the PNW are still on the docket as well), but we got so slammed with work the past six months, that we need a place to work and we'll just travel from there!
We think it'll be the best of both worlds.
Now that we're all caught up, let's talk about today's recipe shall we?! Thanks for being patient. 🙂 <3
Asian Roasted Broccoli.
I never in a million years thought I'd actually be obsessed with a roasted broccoli recipe.
I mean.
It's just broccoli, right?
There's nothing exciting about it, right?
Right?
Wrong.
THIS roasted broccoli isn't just any roasted broccoli, THIS is Asian Roasted Broccoli and it's delish.
Fresh broccoli tossed with coconut oil, soy sauce, rice vinegar, garlic powder, ginger powder, and sriracha <— YES.
A little tang, a little heat, and a whooooole lotta yum, you actually need this asian roasted broccoli in your life.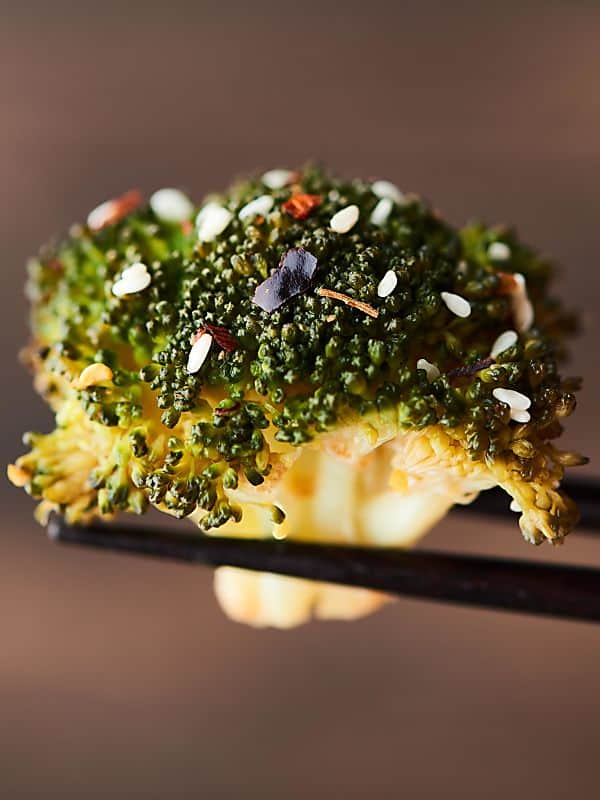 …