This One Pot Ham and Cheese Pasta Recipe is the perfect way to use up that leftover holiday ham! A quick and easy recipe full of pasta, swiss cheese, and ham! 
Today's recipe is sponsored by our friends at Smithfield! They're helping us keep our holiday entertaining easy, stress free, and delicious.
---
I LOVE holiday traditions, don't you?
Every year, the MOMENT Thanksgiving dinner is over, I turn on holiday music and in my spare time, can be found watching every single holiday movie ever created.
Even though I've already seen all of them at least 56 times. 🙂
You'll also find me baking the SAME cookies I bake every year and planning the SAME family holiday meal that we eat every year.
What can I say?
I'm a creature of habit. 🙂
The centerpiece of my family holiday meal every year? The holiday ham, of course! Today, we're using Smithfield Spiral Sliced Ham and it definitely deserves center of the table status.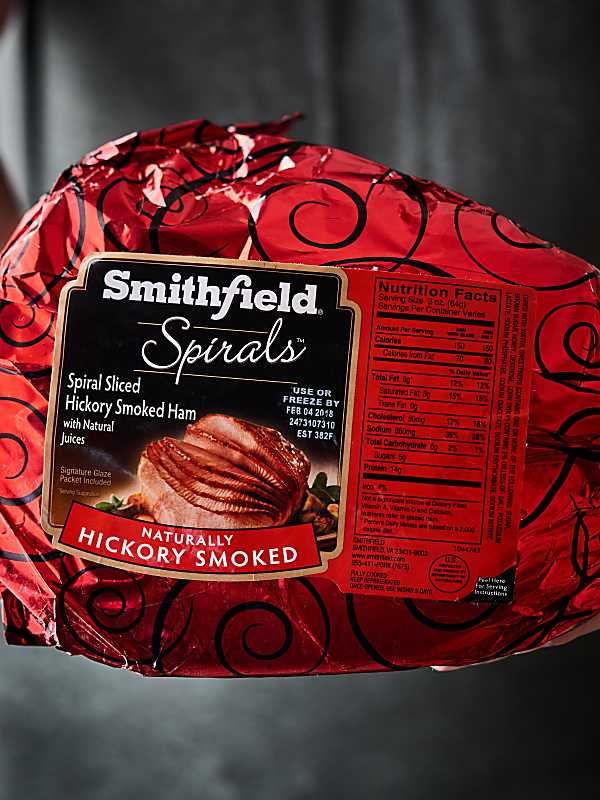 Liiiike it's so juicy and flavorful.
Plus, it makes for KILLER leftovers the next day. 🙂
Enter the leftovers: one pot ham and cheese pasta.
Aka.
The best, easiest, cheesiest, holiday leftover recipe ever.