These Roasted Green Beans are easy, healthy, vegan, gluten free, and SO tasty! Green beans are tossed with coconut oil, garlic powder, onion powder, salt, pepper, lemon juice, and walnuts and roasted to perfection!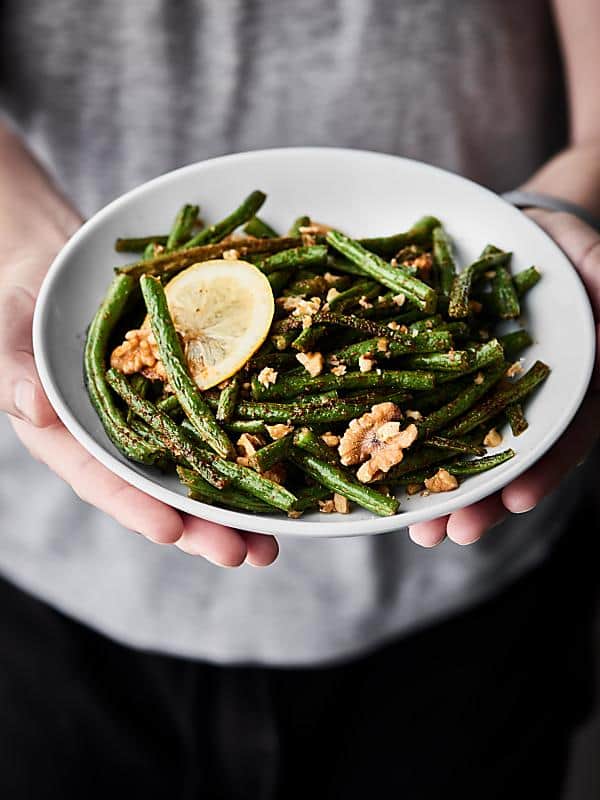 Happy Monday, friends!
I hope you all had an amazing weekend! Trevor and I worked, but we DID get to sneak away to have a quick brunch out on Sunday, so we still got to treat ourselves to a little relaxation. 😉
I also got all my grocery shopping done for the week, which always feels ah-mazing to get out of the way before the week actually starts.
This week, I'm testing a BUNCH of recipes, so hopefully you'll have some amazing new crockpot, instant pot, dinner, and dessert recipes very soon!
A while back, my mom had asked me if I had any easy veggie side dishes she could add to her rotation.
And you know what?
I don't really have any! Whaaaaaaat?!
But. Today.
We're changing that.
With one of my all time FAVES.
Roasted Green Beans.
Yes please!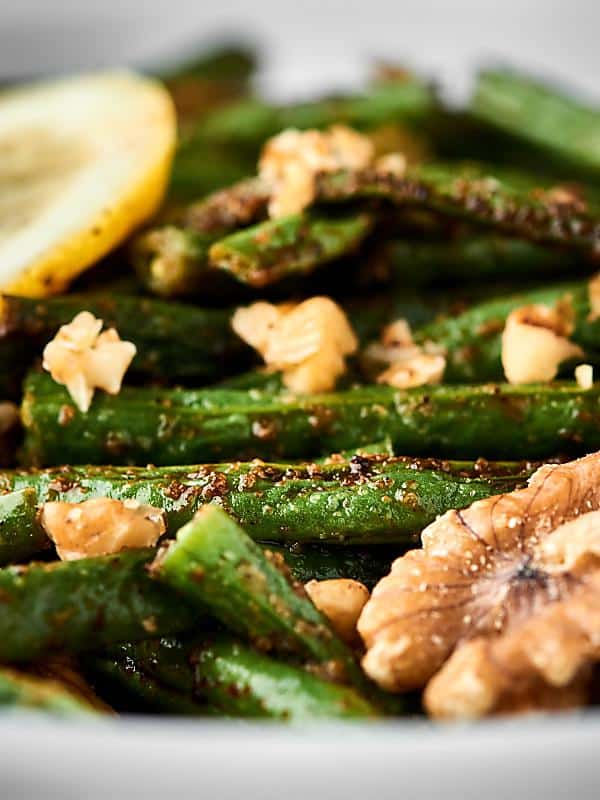 …