How to Make Easy Homemade Basil Pesto. This recipe is quick, easy, fresh, and SO versatile! Loaded with basil, pine nuts, garlic, lemon, and parmesan . . . this tastes like summer! PSST – I have ingredient substitutions and serving suggestions listed below!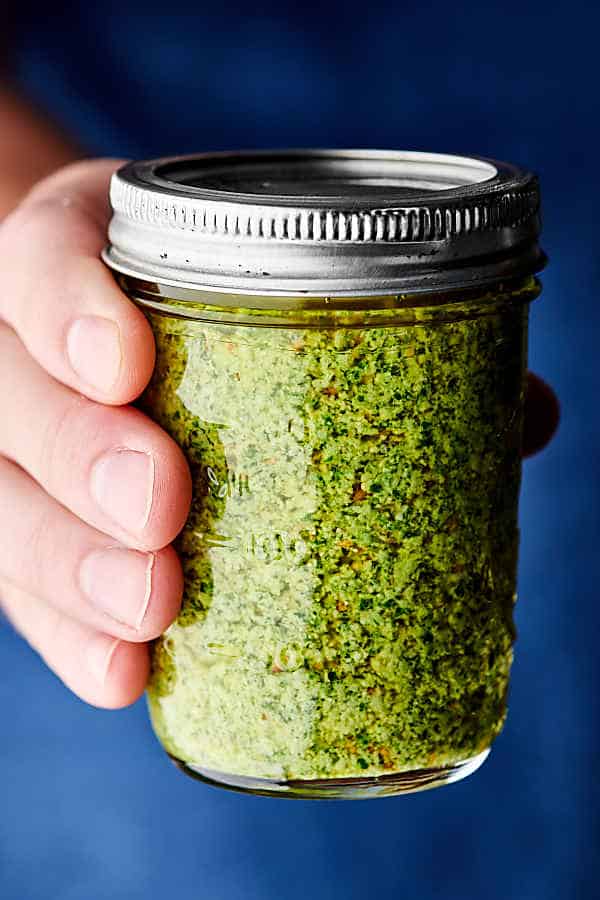 If you love pesto, you'll also love: arugula walnut pesto, avocado pesto, and pesto pasta salad. 
Pesto is just the BEST, amiright?! It's healthy, it's uses fresh summer produce, it's naturally gluten free, it's so versatile, and it's so FREAKING delicious.
I have 4 other pesto recipes (I've listed them below) and I think it's hilarious that my 5th recipe is the first one that's actually traditional. What can I say? I love putting twists on traditional recipes!
That being said, sometimes a classic is a classic for a reason and this easy homemade basil pesto recipe does not disappoint!
It comes together in a matter of minutes and tastes like summer.
It's absolutely heavenly and I LOVE using it on pasta, pizza, bread . . . basically any kind of carb will do. 😉

 …