Instant Pot Mushroom Risotto. A classic made in the pressure cooker and loaded with butter, onions, spices, baby belly mushrooms, garlic, Arborio rice, a splash of wine, vegetable broth, baby spinach, peas, three kinds of cheese: asiago, romano, and parmesan, and fresh lemon juice/zest! A decadent vegetarian main or a creamy side dish to your favorite protein!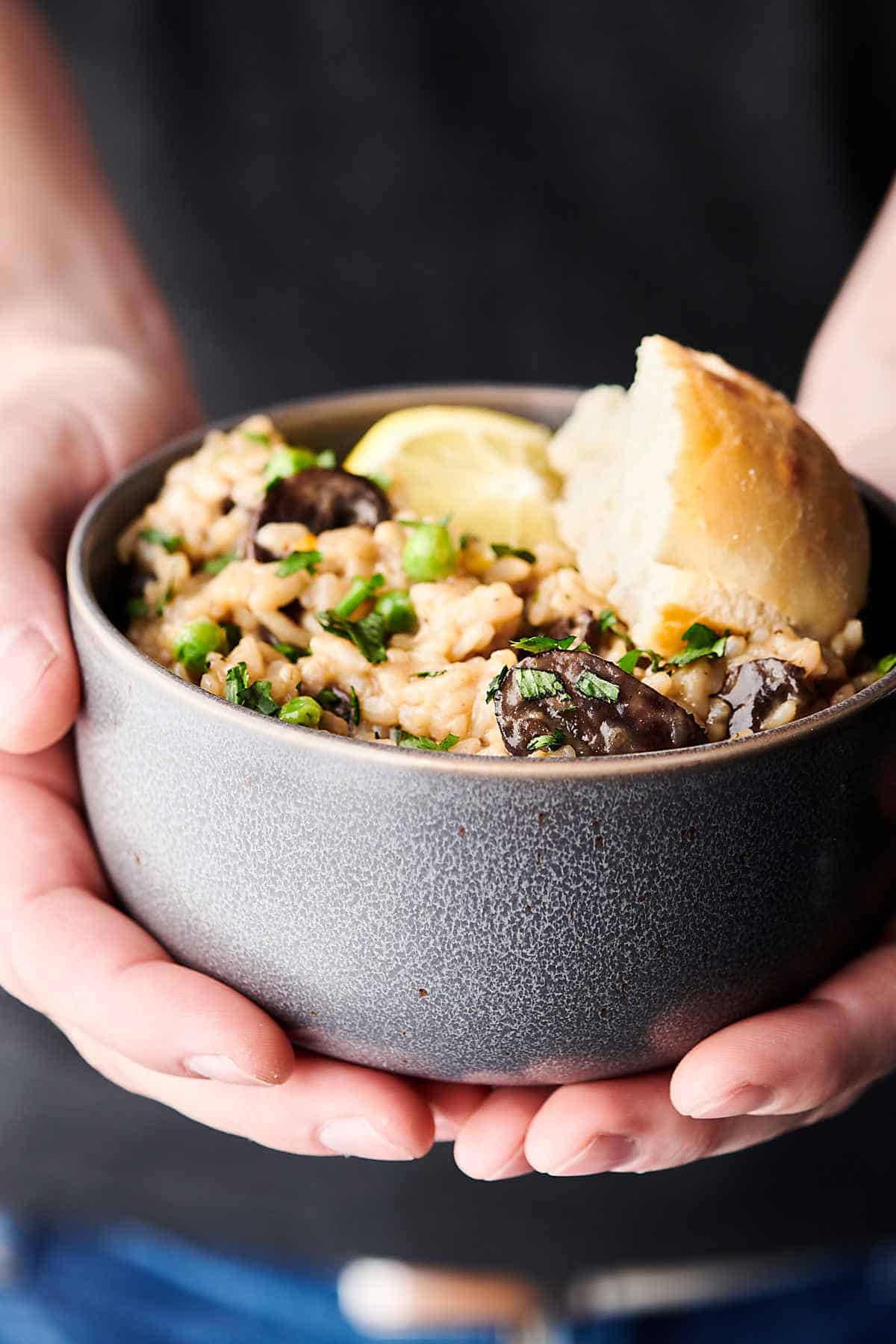 If you love this risotto, you might also love this pesto risotto with roasted chicken and vegetables. 
Risotto is typically a long and tedious task, but honestly, it's well worth the work. But what if I told you, you can have your cake and eat it too?  Enter: instant pot mushroom risotto.
Yeah. We're definitely having our cake and eating it too. This recipe is quick and easy thanks to our trusty instant pot, but the result is still that same creamy, rich risotto we all love.
This recipe is great as an indulgent vegetarian main meat, but also works GREAT as side dish for your protein of choice, as well.
With just a few simple ingredients, a little prep, and 10 minutes of active cook time, you're going to make your newest spring recipe obsession.

…