Easy Super Bowl Recipes 2019. Everything from snacks (like homemade pretzel bites), to dips (pizza dip anyone?), soups (bring on the beer cheese soup), chili, main dishes (mac and cheese for the win), and sweets (gimme all the brownies)!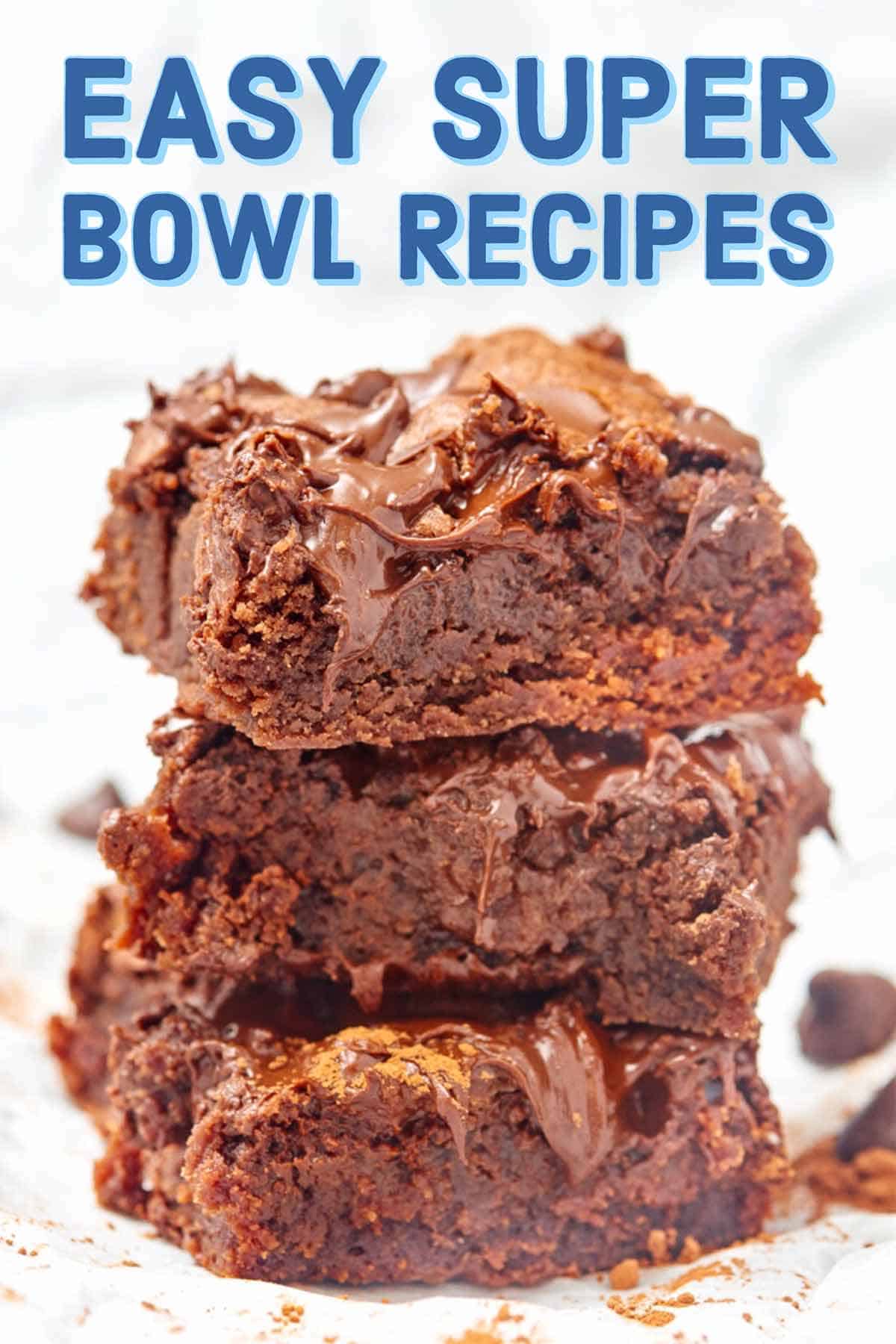 T-Minus 2 weeks until the big game!
For me?
I'm all about the food.
So let's do this!…