This Instant Pot Spaghetti is all made in one pot! You'll start by making the easiest homemade spaghetti sauce with beef, veggies, and seasonings directly in the pressure cooker. Then you'll stir in uncooked spaghetti noodles and broth. Cover, cook, serve, and enjoy! Spaghetti night just got easier and bonus: more delicious.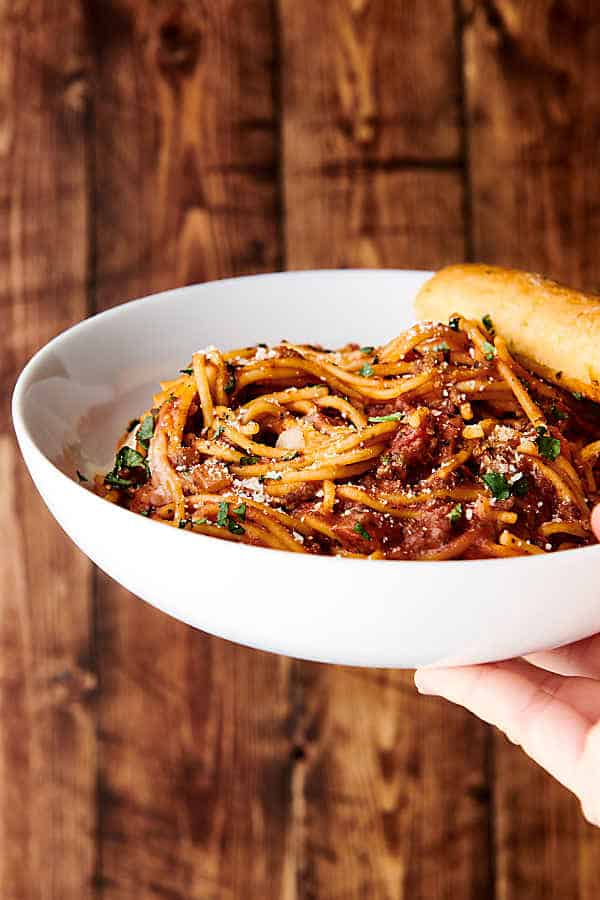 Instant pot recipes like this spaghetti are the best! You'll also love: instant pot chili, instant pot mac and cheese, and instant pot mushroom risotto. 
Growing up, we had spaghetti night about once a week. It's definitely a family favorite. It's kid approved, it's easy, and it's just a comforting classic! This instant pot spaghetti is a modern twist on an easy weeknight meal.
It's still kid approved, it's still easy, and yep, you guessed it, it's still a comforting classic easy weeknight meal!
Today's recipe only dirties one pot – the instant pot – which makes this recipe even better, because who doesn't love less dishes?!
If you don't have an instant pot, have no fear, just make this turkey bolognese instead!
If you DO have an instant pot, get ready, because this spaghetti is next level delicious. 🙂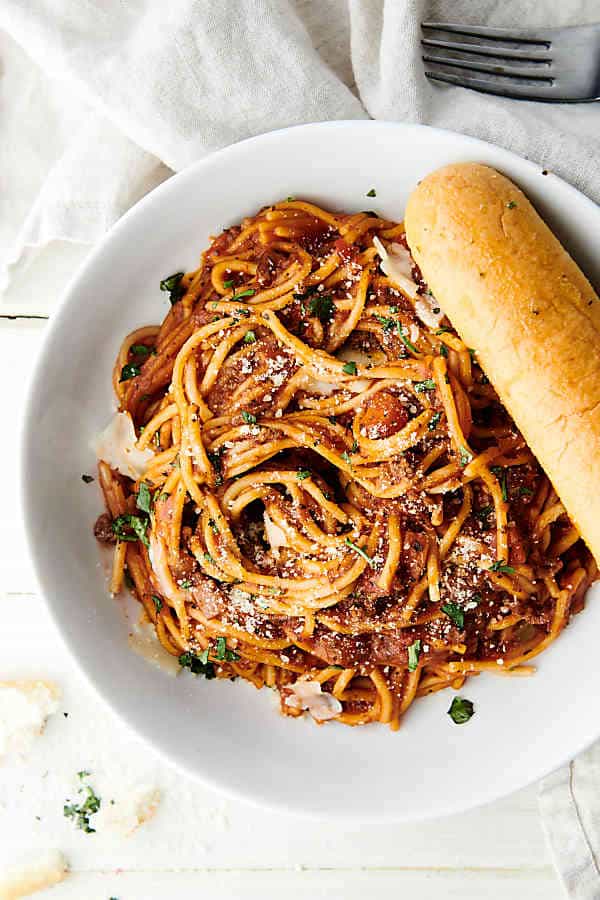 …