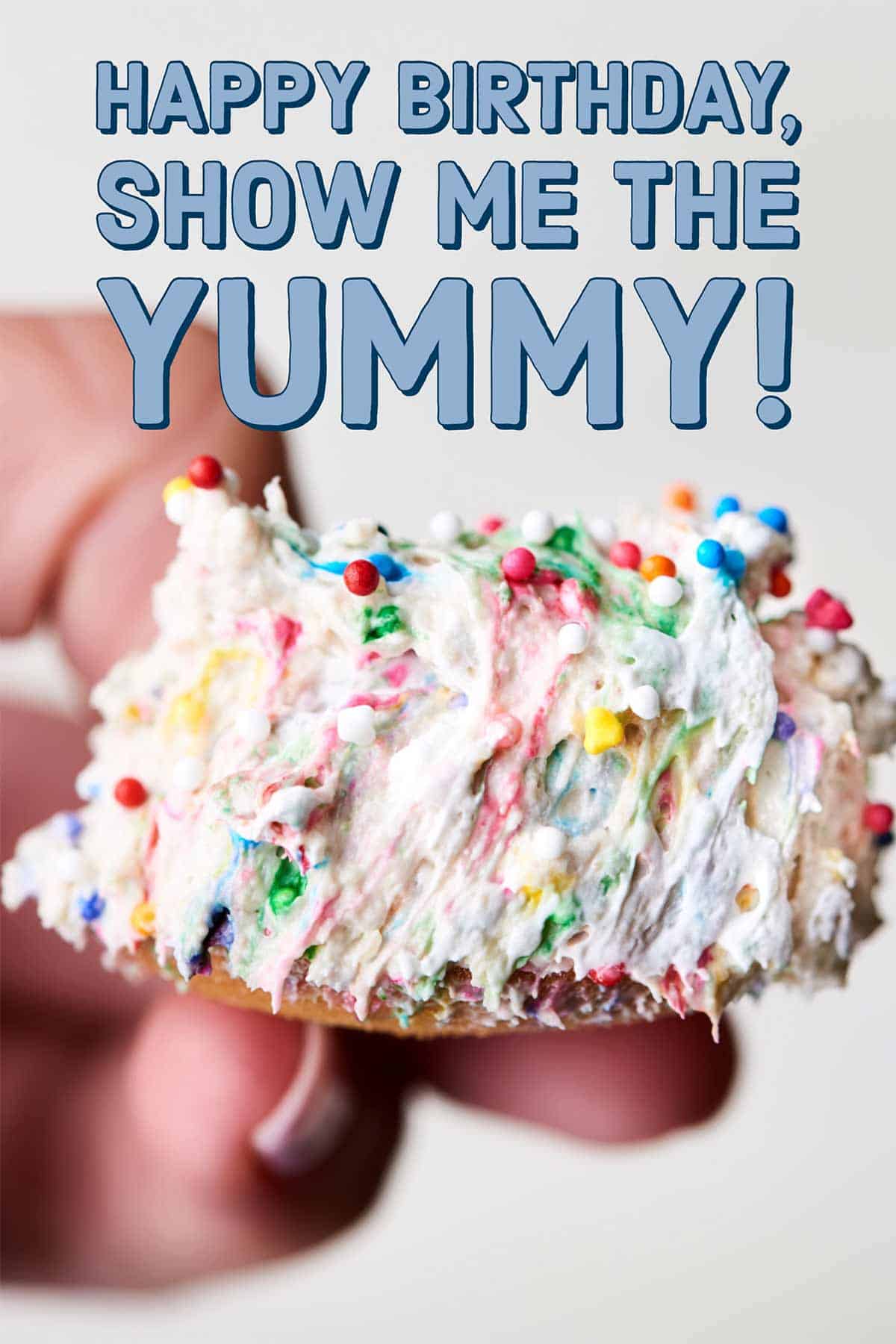 PSST – If you're just here for the recipes, we're listing MY favorite recipes, Trevor's favorites, and Teddy's favorites from the last four years below, so click "read more" or just keep scrolling! See if your faves made the list, let us know in the comments below!
Show Me the Yummy is officially FOUR YEARS OLD today.
By that I mean, Trevor and I started this food blog exactly 4 years ago today.
Man.
What a journey.
I'll never forget that day, because I had absolutely no idea what I was doing. Trevor and I had made and shot a few recipes together and October 20, 2014 was the day we decided to have that first recipe so live.
Trevor was headed to LA that morning for work, so we got the post live and then I was on my own!
Most of my day was spent on social media and other blogger's websites, trying to introduce myself into the community and get my content seen by others.
Fast forward to today, and Trevor and I now have four years, 600+ recipes, multiple moves (Seattle –> Madison –> road trip –> Raleigh), and multiple companies (The Blog Village, SMTY Video Workshops, and Appfluence) under our belts.
Thank you all SO much for reading our blog and making our recipes, because without you, we obviously wouldn't be where we are today. 🙂 
So.
'Nough with the chit chat, let's celebrate these last four years together with some of our favorite recipes, shall we? :)…