Carrot Cake Muffins with Cream Cheese Filling. A moist, dense, spiced carrot cake muffin with shredded coconut, pecans, cream cheese filling, and brown sugar pecan crumb topping. Perfect for an easy, spring breakfast or brunch!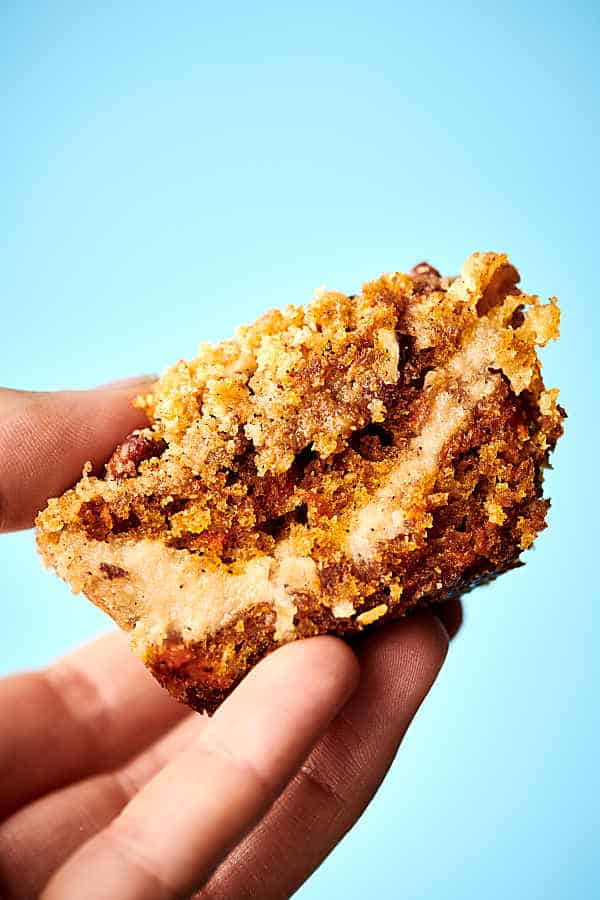 If you love carrot cake flavored yumminess, you'll also love: carrot cake cookies with coconut cream cheese frosting and carrot poke cake. 
I'm sending warm spring-y vibes out into the blog-i-sphere . . .
and I'm thinking these carrot cake muffins with cream cheese filling will help.
If we all come together and bake up a batch of these dense, moist, perfectly sweet, tangy, creamy, crumble-y topping PERFECT muffins . . .
Spring will come.
I just know it. 😉
Ok, while baking these muffins might not make the weather warm up faster, it will surely warm up your home, your heart, and of course, your belly.
A super dense muffin stuffed with a rich, tangy cream cheese filling and topped with a crunchy, crumbly topping . . .
Can you feel the sunshine now?!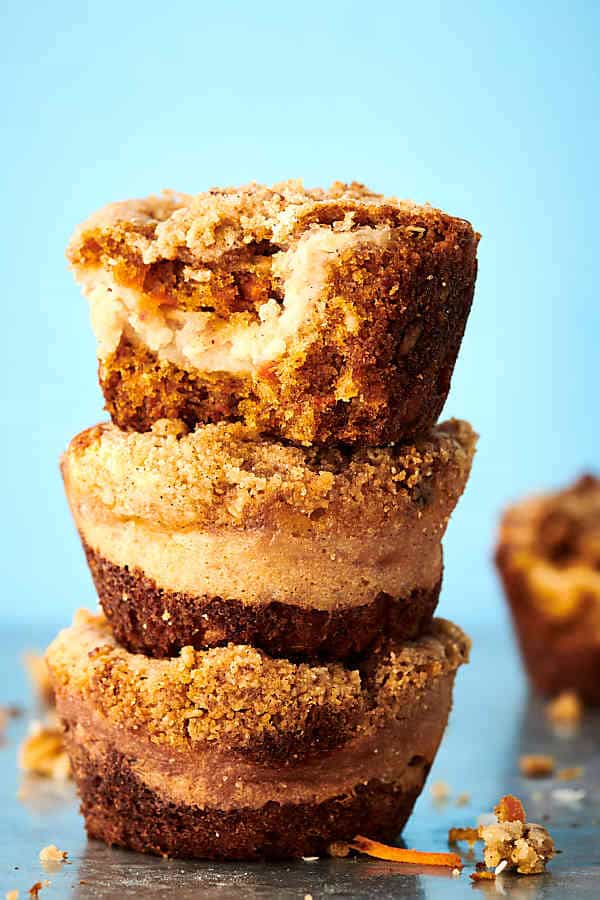 …