This Asian Pasta Salad Recipe is loaded with a homemade dressing: sesame oil, vinegar, lime juice, honey, soy sauce, spices, etc. –  fresh crunchy veggies: carrots, bell pepper, cucumbers – and other great mix-ins: noodles, peanuts, and cilantro! Light, fresh, quick and easy!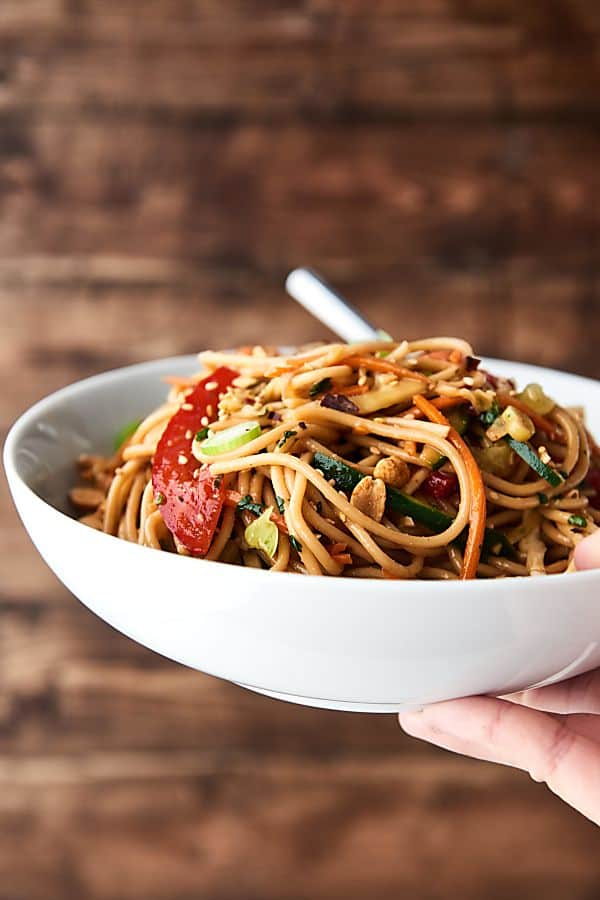 I have two main food obsessions right now:
Pasta salad. Summer = all.the.pasta.salad.
Asian flavors. I mean. It's just the best right?!
So, today, I have for you the combination of my two loves:
Asian Pasta Salad.
It's light, it's cold, it's satisfying, it's PACKED with flavor and textures, and BONUS: it's so quick and easy to make.
Make this for a light lunch or bring it to your next grill out. Either way, you're gonna love it. 🙂

…