This Easy Pumpkin Coffee Cake is perfect for your fall breakfasts and brunches! Spice cake mix + pumpkin puree, cinnamon, pecans, and a maple icing!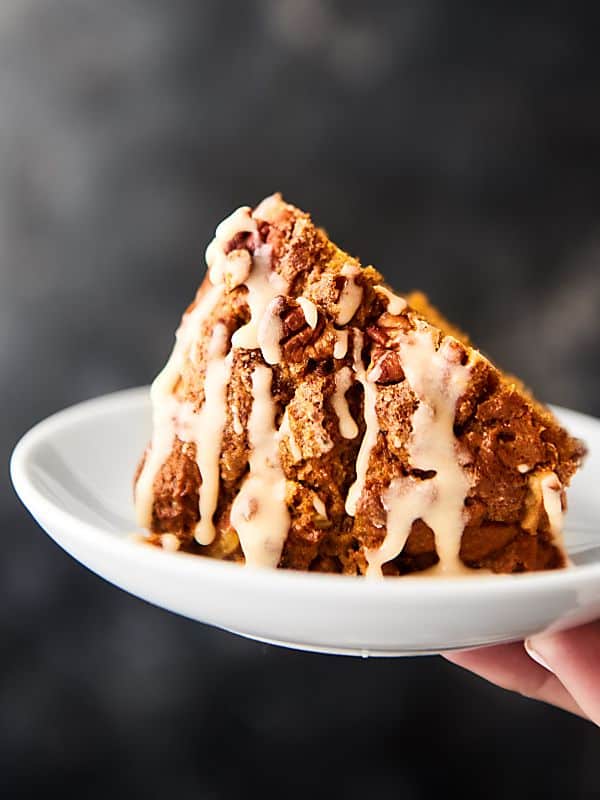 Whoever invented coffee cake is a complete genius in my mind.
Why?
Because it's cake that's socially acceptable to eat . . . in the morning . . . for breakfast!
THAT, my friends, is genius.
So thank you, inventor of coffee cake, I love you.
This version of coffee cake: Easy Pumpkin Coffee Cake is absolutely perfect for chilly fall mornings.
Just picture it.
A warm slice of this coffee cake + a hot cup of coffee and a cozy blanket on a crisp September day?
What's more perfect than that?!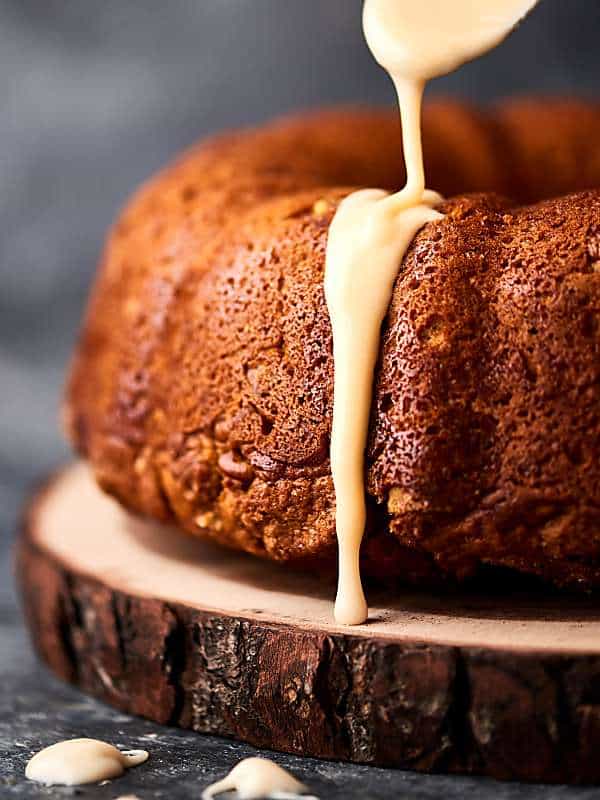 …