Sheet Pan Asian Salmon and Broccoli. A healthy one pan meal loaded with salmon, broccoli, and an Asian inspired marinade: soy sauce, orange juice, sesame oil, hoisin sauce, garlic powder, ginger, pepper, and crushed red pepper. Only 10 ingredients and 10 minutes of prep!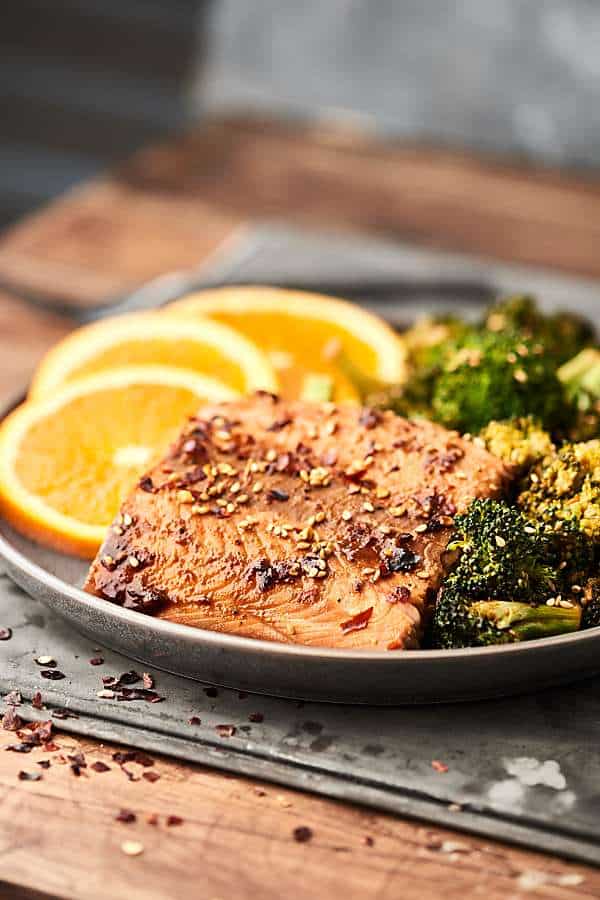 Healthy Sheet Pan Dinners are the best! You'll also love: Sheet Pan Greek Chicken, Pork Tenderloin, and Sheet Pan Chicken Fajitas. 
Many of you know that Trevor, Teddy, and I now live in Raleigh, NC.
Many of you know that Hurricane Florence came barreling through the East Coast this past weekend.
Many of you know that she caused major damage, flooding, and power outages to many.
We are incredibly luck to say that we came out completely unscathed!
Originally she was supposed to hit Raleigh head on, but decided to head further south.
We still experienced rain and winds, but honestly, we'd gone through worse thunderstorms while living in Iowa.
So. We're happy to say, we survived our first Hurricane!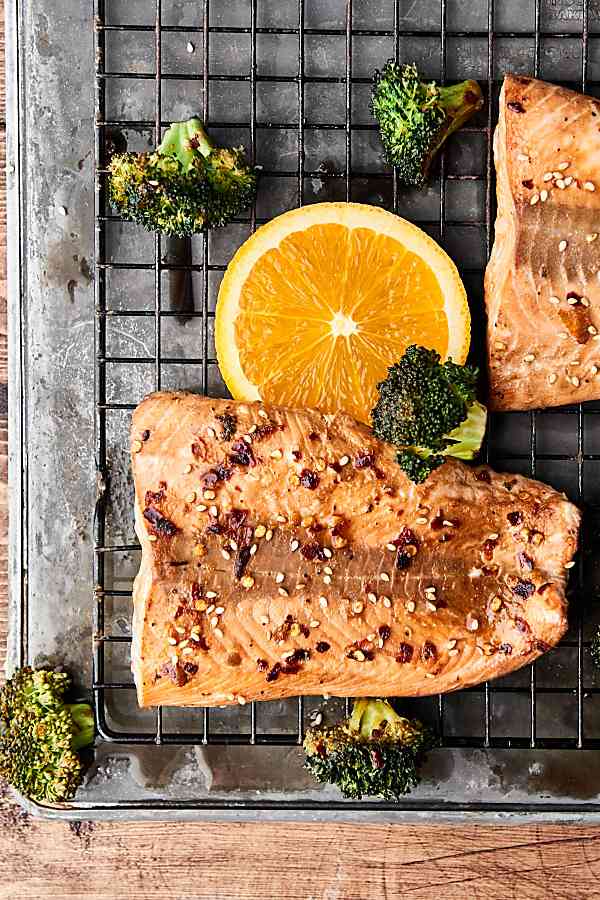 We hope we're just as lucky the next time.
Whether you weathered a hurricane or not this past weekend, we could all use an easy recipe for this fine Monday, don't we? 🙂
Yes.
The answer is always yes.
Today, I have little to no groceries stocked in the fridge, so Asian pantry staples and frozen goodies tooo the rescue:
Sheet Pan Asian Salmon and Broccoli . . .
I love you in all your quick, easy, healthy, have all the ingredients on hand already, glory.

…