Easy Ice Cream Cookie Sandwich Recipe – 4 Ways! A classic chipwich, a cookies n' cream, a chocolate covered strawberry, and a mint chocolate ice cream cookie sandwich. Using store-bought (or homemade) cookies and ice cream – the possibilities are endless!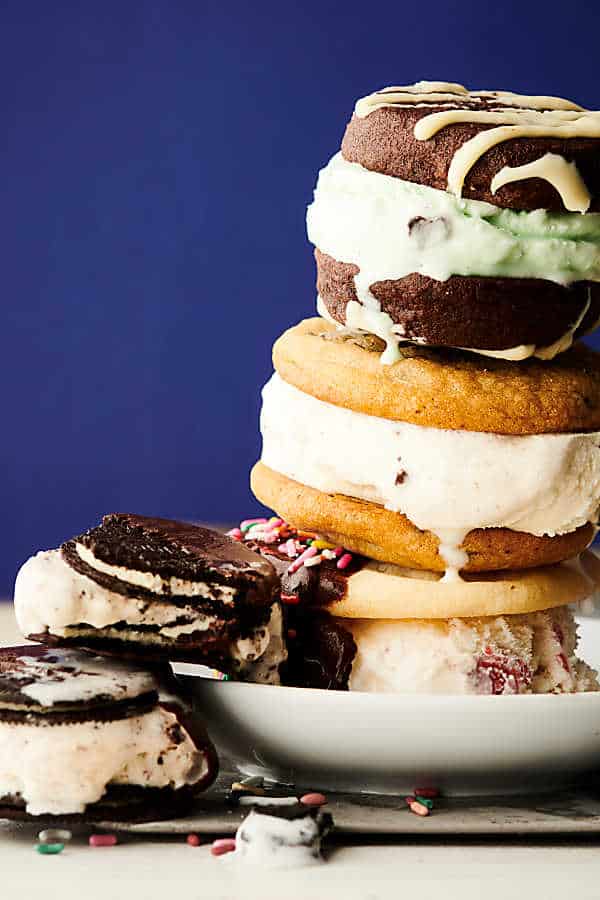 If you love this summer treat, you'll also love: caramel fudge brownie ice cream cake, edible cookie dough, and mint chocolate ice cream cupcakes. 
Let's end summer with a bang, shall we? What better way to celebrate summer than with an easy ice cream cookie sandwich recipe?!
Today, we're making not ONE, not two, not three, but FOUR different flavors of ice cream cookie sandwiches.
And they're allllll delicious.
Who's ready to celebrate the end of summer with the BEST sweet treats?!

…