These Air Fryer Hand Pies are SO quick and easy to make. We're making 4 flavors today: S'Mores, Blueberry, Caramel Apple, and Cherry! I used store-bought crust and fillings to make this ULTRA easy, but feel free to make your own homemade crust and fillings!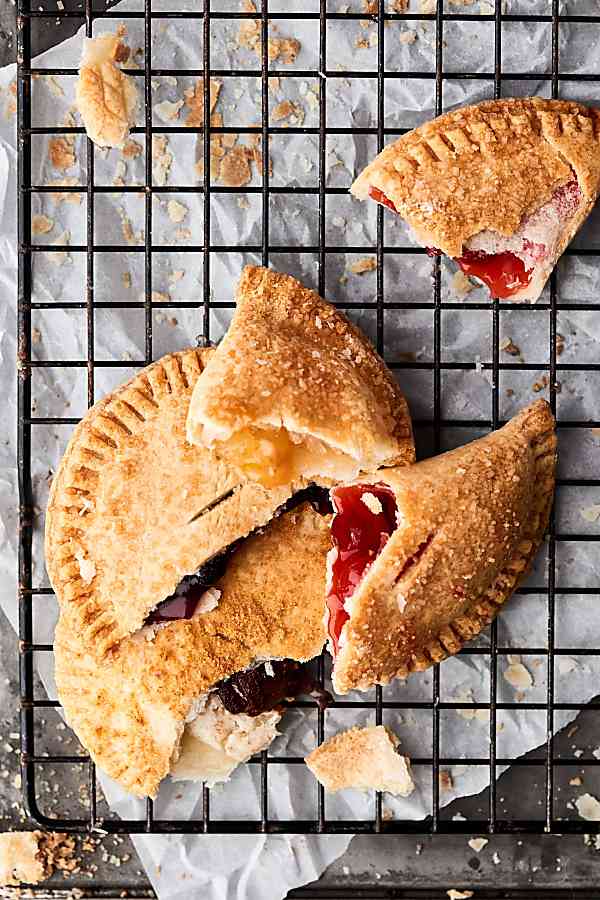 Love your air fryer too? Be sure to check out our other recipes: air fryer sweet and spicy walnut chicken tenders, air fryer mozzarella sticks, and air fryer chicken nuggets. 
I am SO excited, because this is the first time I've used my air fryer for a sweet recipe!
This is also the first time I've made hand pies.
Say hellllloooooo to air fryer hand pies.
You guys are gonna love 'em.
Reasons why I love this recipe:
I got to use my air fryer again
I got to eat homemade pie that's actually EASY to make
I got to make not 1, not 2, nope, not even 3, but FOUR different flavors of pie
Today, we're making 4 different hand pies:
S'Mores
Blueberry
Caramel Apple
Cherry
What flavor would you make first? Let me know in the comments below what flavor I should make next!
But until then, let's make some hand pies shall we?!

…