These double chocolate bananas muffins are ridiculously easy to make . . . and even easier to eat. Full of ripe bananas, brown sugar, cocoa powder, and dark chocolate chunks! Socially acceptable for breakfast, but decadent enough for dessert. 😉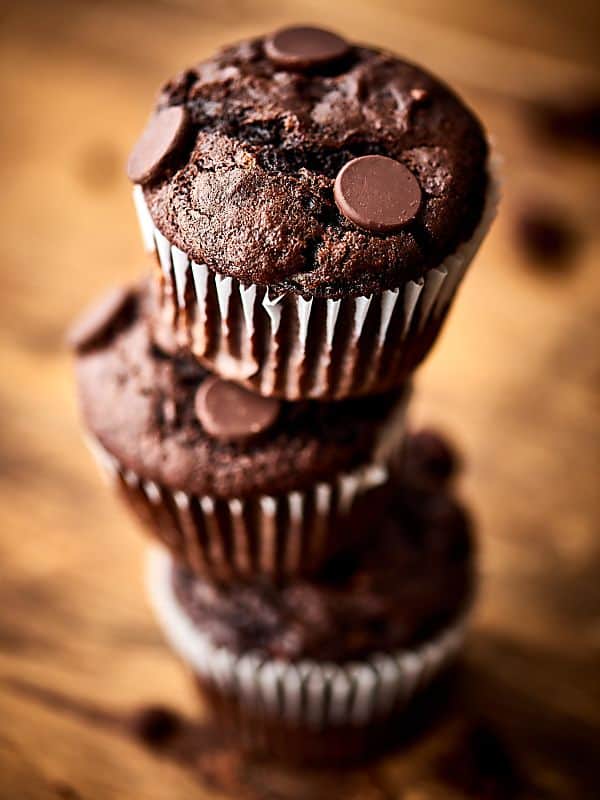 Double chocolate banana muffins, because we could all use a little something sweet in our lives. 🙂
You guys.
I just love muffins.
I love them so much.
Even though I'm definitely more of a savory person than a sweet breakfast person, I do have a special place in my heart stomach for really good muffins.
While Trevor is more of a fruity muffin person, I am definitely a gimme all the chocolate muffins kinda girl.
If you're with Trevor, be sure to check out this berry banana bread recipe (would probably make GREAT muffins), but today, this ones for my fellow chocoholics.
Say hello to double chocolate banana muffins, my friends.