These Healthy Banana Pancake Muffins are loaded with bananas, pure maple syrup, all natural peanut butter, fat free buttermilk, egg, vanilla extract, whole grain protein pancake mix, cinnamon, and dark chocolate chunks! Quick, healthy, and delicious! Freezer friendly. Less than 250 calories per muffin!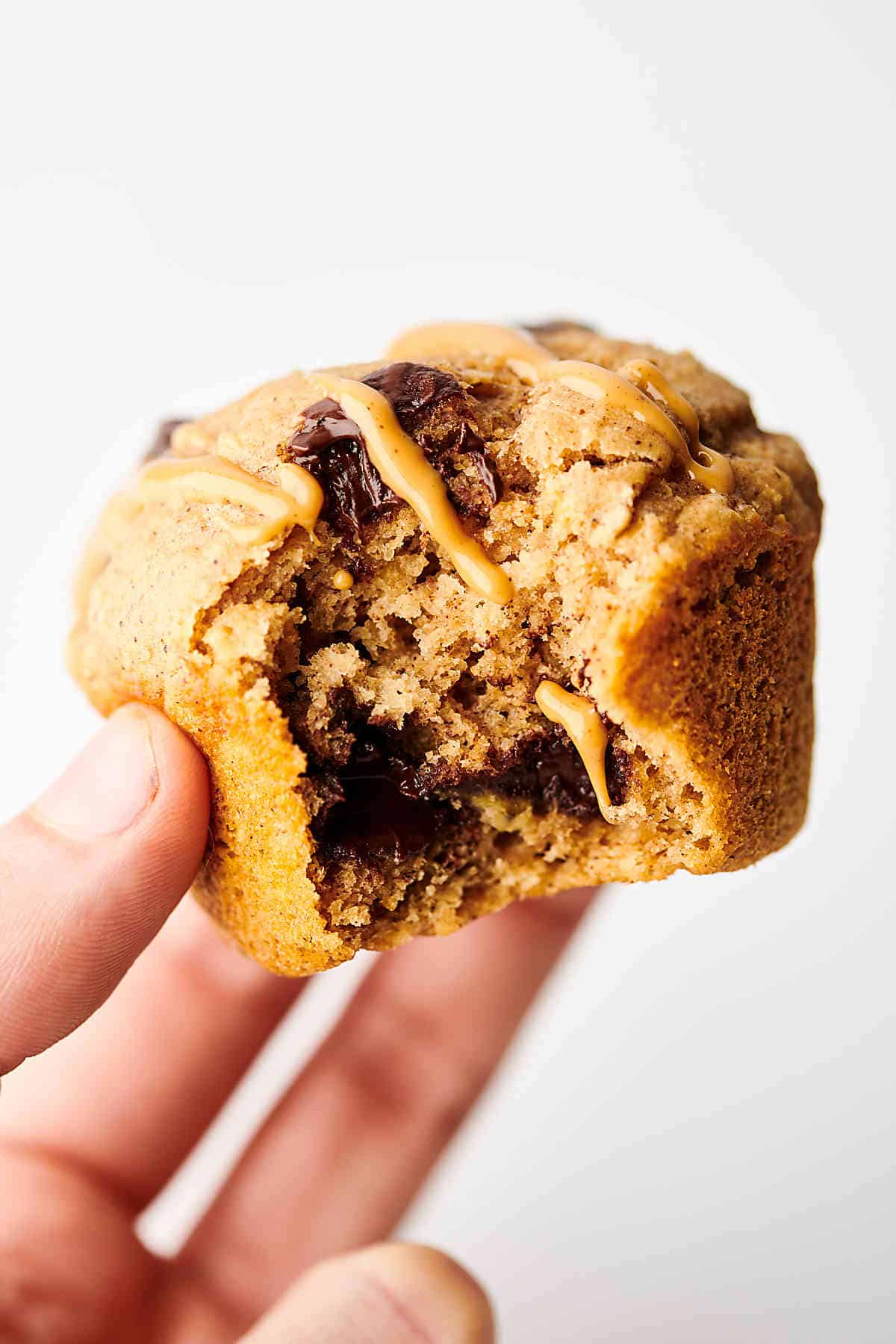 If you're looking for more healthy muffin recipes, you'll also love: healthy chocolate banana muffins, skinny pumpkin muffins, and skinny banana chocolate chip muffins. 
You wanna know what's better than muffins? Pancake muffins. Healthy banana pancake muffins to be exact. With dark chocolate chips and chunks. And a drizzle of maple syrup. Pleaseandthankyou. My work here is done. 😉
I have the world's largest sweet tooth, but typically I'm a savory girl for breakfast. Muffins are the only exception. I also typically try to make healthy choices for breakfast. If I eat a healthy breakfast, I'm far more likely to continue making healthy choices for the rest of the day.
These healthy banana pancake muffins totally fit the bill. Plus, hellllooo meal prep. Make these on a lazy Sunday afternoon and enjoy them all week long for breakfast.
Pro tip: these also freeze beautifully!
Loaded with a whole grain protein packed pancake mix, banana, a touch of all natural peanut butter, and chocolate . . . these muffins are quick, easy, healthy, and totally delish!

…