This Instant Pot Orange Chicken Recipe is a healthier version of a classic. My recipe uses FRESH orange juice and zest, keeping this flavorful and light. Quick. Easy. Can be gluten free. Healthy. Delicious!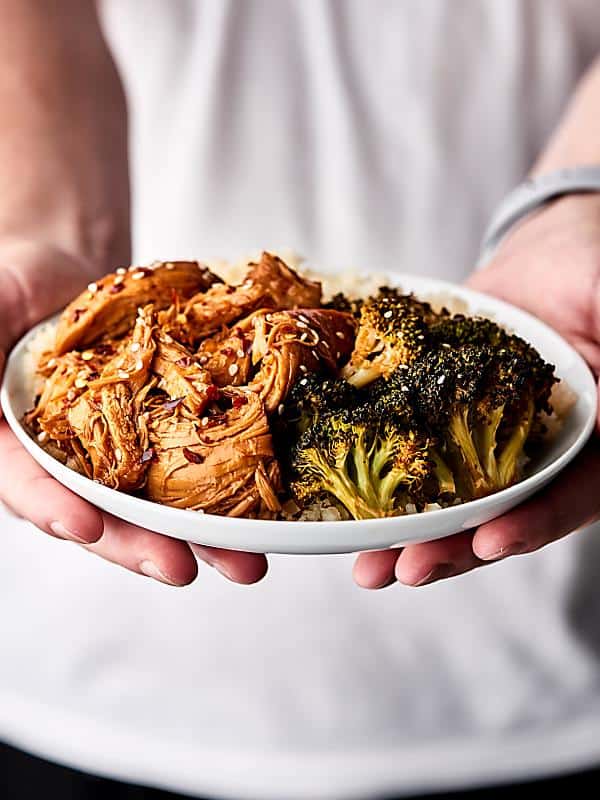 You ask.
I deliver.
Instant Pot Orange Chicken in the HOUSE!
PSST – for those of you who don't have an instant pot yet, be sure to check out my Crockpot Orange Chicken – it's super yum, too. 🙂
Can I be real with you for a second.
I actually don't like Chinese restaurant orange chicken.
I know.
Don't hate me.
I'm honestly just not a fan of the breading on the chicken.
That's why I think my instant pot orange chicken is truly better than take-out/delivery/restaurant orange chicken.
It's healthier, there's no soggy, thick breading (soggy breading – ew lol), it uses FRESH orange juice and zest, AND it's super quick and easy.
Serve it up with some rice (cauliflower "rice" or brown rice are my faves) and a side of roasted broccoli, and you've got yourself the best take-out fake-out.
Ever.

…