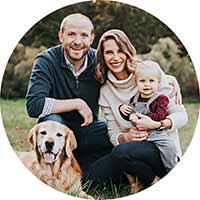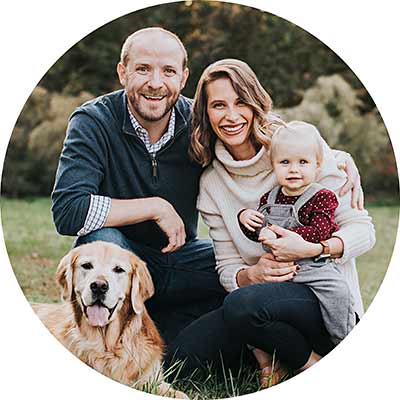 We're Trevor and Jennifer, the creators behind Show Me the Yummy!
I'm Jennifer, I focus on finding, cooking, developing, perfecting, styling and photographing the recipes on our site. Trevor was a professional photographer for 10 years, so I really can't thank him enough for teaching me everything I know! When I'm not hunkered down in the kitchen cooking and baking, you'll most likely find me on the couch cuddling with my favorite snuggle buddy… I'm Trevor and since Jennifer was about to mention me, I thought I'd introduce myself… I was going to say Teddy. Fair enough… continue. The guy that just interrupted me is my husband and he's pretty great too, when Teddy is not available, Trevor is the resident snuggler on call.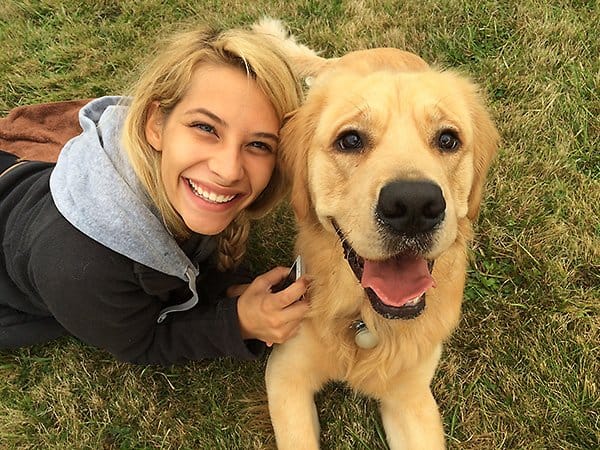 Nice save. I'm Trevor and I came on as a full-time member of Show Me the Yummy in June 2015! I quit my corporate job in Seattle and I now focus on the website, marketing, finances, videography, and editing. I've most recently launched The Blog Village a membership website that helps people create, grow and monetize their own blogs.  I also post tips/tricks, behind the scenes, etc. to the blog there.
There are two big events in our lives that brought us to this point.
The first was just about a year ago, at our wedding in Puerto Rico, part of our ceremony was a parable about a student who was debating the many paths in life and the importance of making the right choices. His master regarded a stream with him and posed the question of whether you could know exactly where a stick would travel down the stream if thrown. The student learned the important thing was not to try to determine what the outcome would be, but the act of throwing the stick to see what happens.  That's when we first decided to start this blog.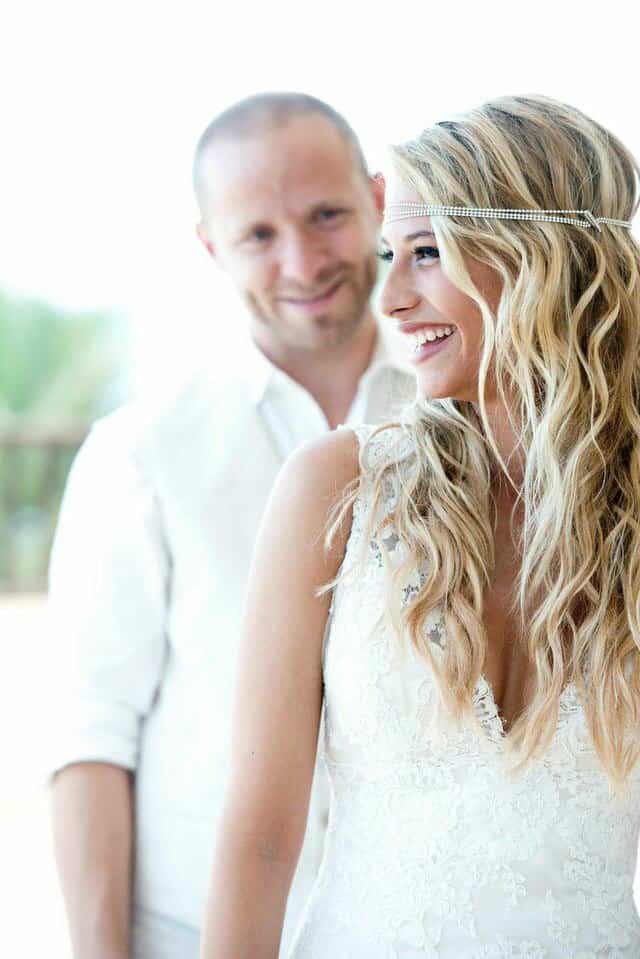 The second came in June when I quit my job to come on to the blog full time. You can read about that in our post, We Moved, Trevor Quit & One Million Milestone.
We decided that working together on something we were passionate about was more important than a steady paycheck.  Even if that means that we have to work for the next fifty years, we'll be laughing and loving every day, which is a pretty great retirement plan if you ask us.
We're not independently wealthy, we weren't signed on by Food Network (come on, Food Network!!!) and we're by no means anywhere close to making enough from this blog to pay our bills, but we've decided to take a calculated risk, go all-in and see what happens.  We figure we've got until the end of 2016 before Trevor would have to go and get another job, so we've put it in high gear and are working our butts off to make this a success!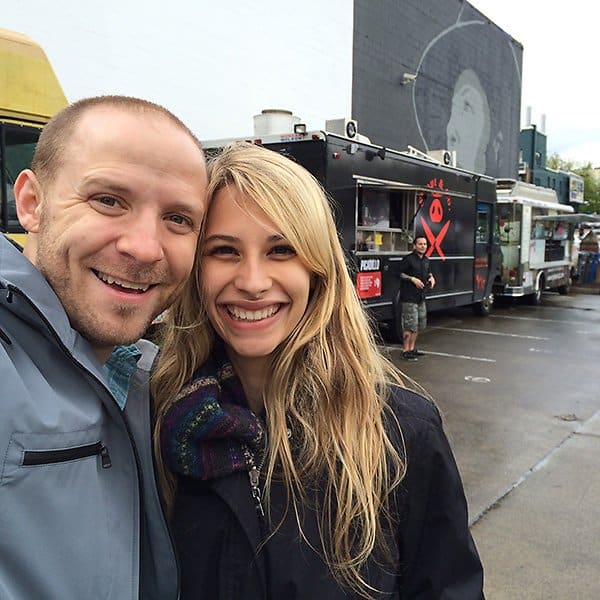 Here's the important thing: you're involved in this equation too!  We want to be one of the places you come to find easy, great recipes for food you're looking to make.  We'd love to hear from you about what you like, what you want to see us make, or just to say hi…so leave a comment or send a message our way!
And…
For the love of all things holy, share everything on this site with everyone you know, we're depending on you 😉
Just kidding…
Kind of 😉
We both grew up in Cedar Rapids, Iowa (no neither of us grew up on a farm) but ended up in Seattle for Trevor's work for the past 3 years. Now? We've moved back to Raleigh, North Carolina and absolutely loving it!
Come back often and watch as we grow, we're looking forward to eating some yummy food with you!
Trevor, Jennifer, & Teddy