Easy Super Bowl Recipes 2019. Everything from snacks (like homemade pretzel bites), to dips (pizza dip anyone?), soups (bring on the beer cheese soup), chili, main dishes (mac and cheese for the win), and sweets (gimme all the brownies)!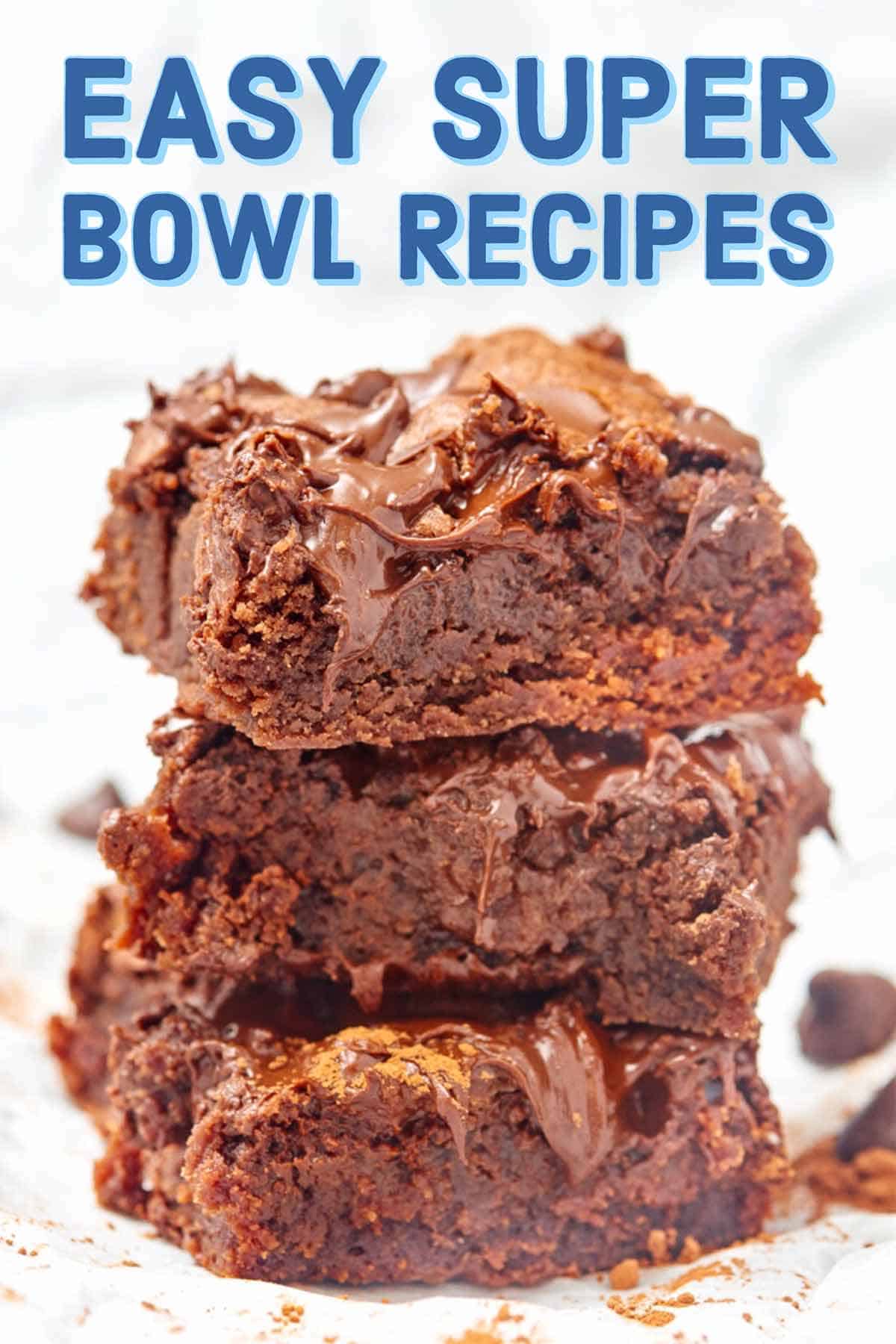 T-Minus 2 weeks until the big game!
For me?
I'm all about the food.
So let's do this!
Super Bowl Snacks
Air Fryer Fried Ravioli. A classic, lightened up! Cheese ravioli is coated in breadcrumbs, panko, parmesan, and spices, and air fried (or baked) to perfection! Serve with your favorite dipping sauce. Quick, easy, delicious!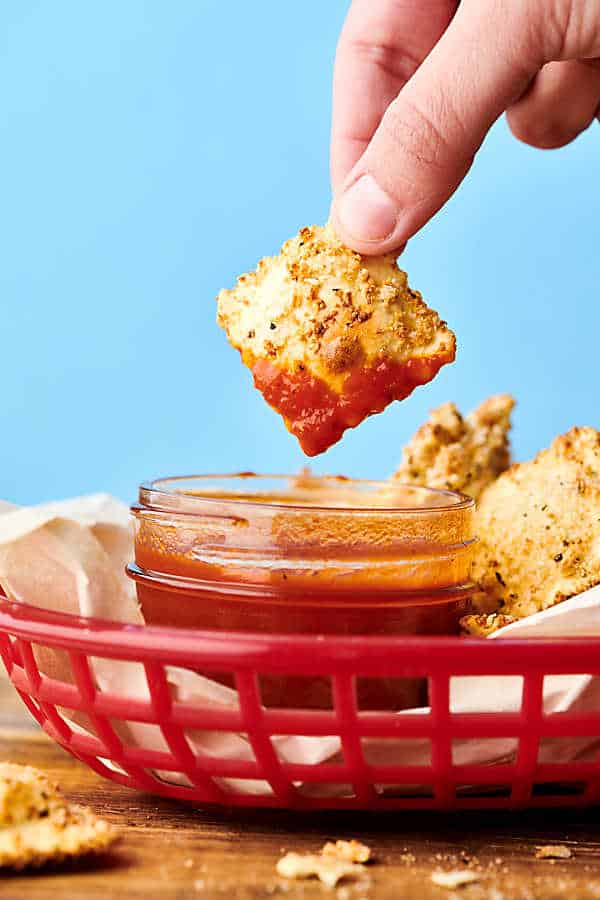 Easy Artichoke Dip Stuffed Rolls. Refrigerated biscuits stuffed with an artichoke and jalapeno dip, monterey jack cheese and smothered in butter. YUM.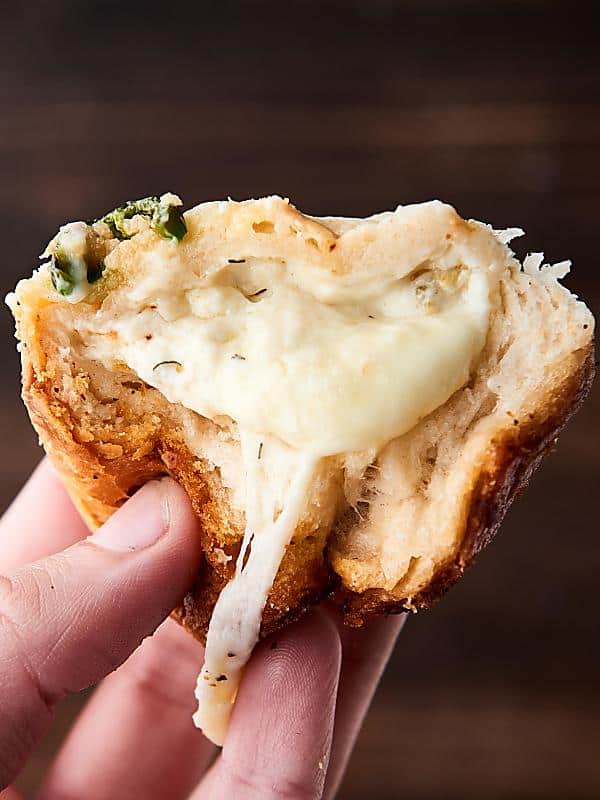 These Homemade Air Fryer Pretzel Bites are made with refrigerated canned biscuit dough, boiled in a water/baking soda solution, and air fried or baked to golden perfection! Don't forget the butter/garlic powder wash and crunchy sea salt!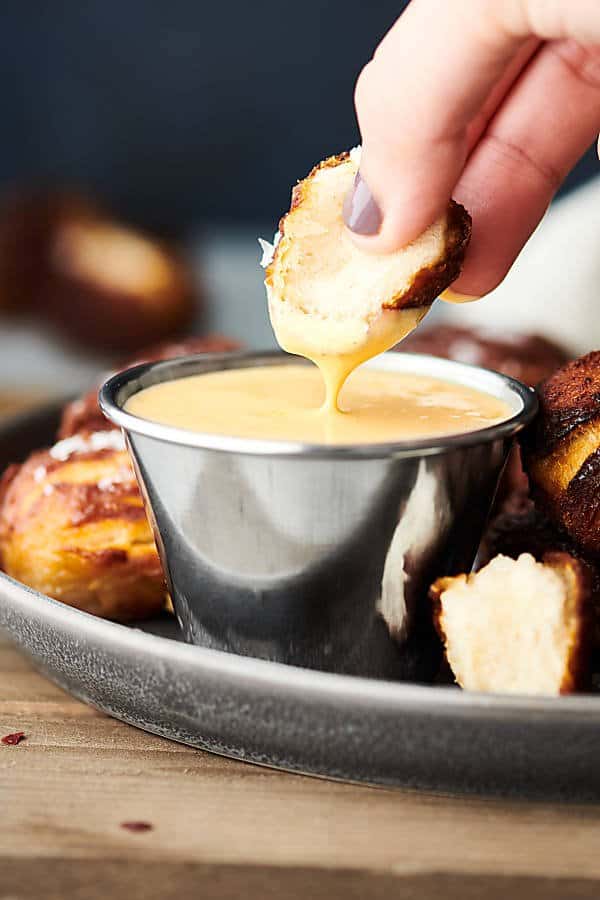 This Ham and Cheese Monkey Bread will surely be the star of your next party! Warm biscuits, gooey cheese, savory ham, and a honey mustard dipping sauce . . . what's not to love?!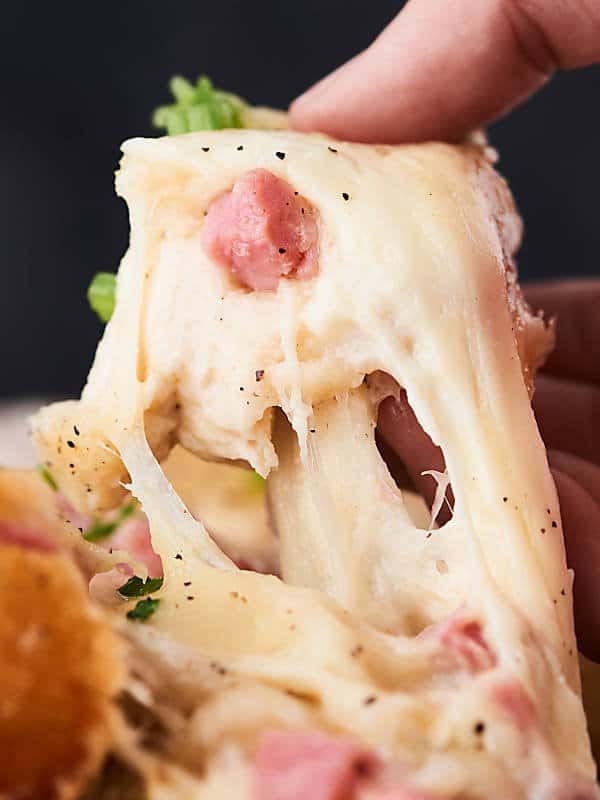 These air fryer mozzarella sticks are a healthier take on a favorite snack classic! Skim string cheese sticks dipped in whole wheat flour, egg, panko breadcrumbs and spices: onion powder, garlic powder, salt, chili powder, and smoked paprika!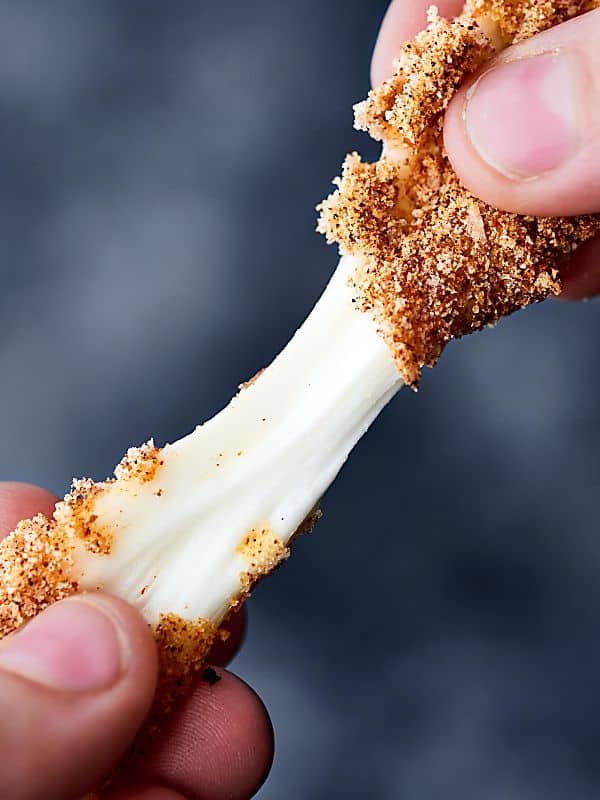 Super Bowl Dips
This Loaded Pizza Dip is like supreme pizza in dip form! A cream cheese base topped with sausage, veggies, pizza sauce, pepperoni, and loads of cheese! Easy game day appetizer or snack!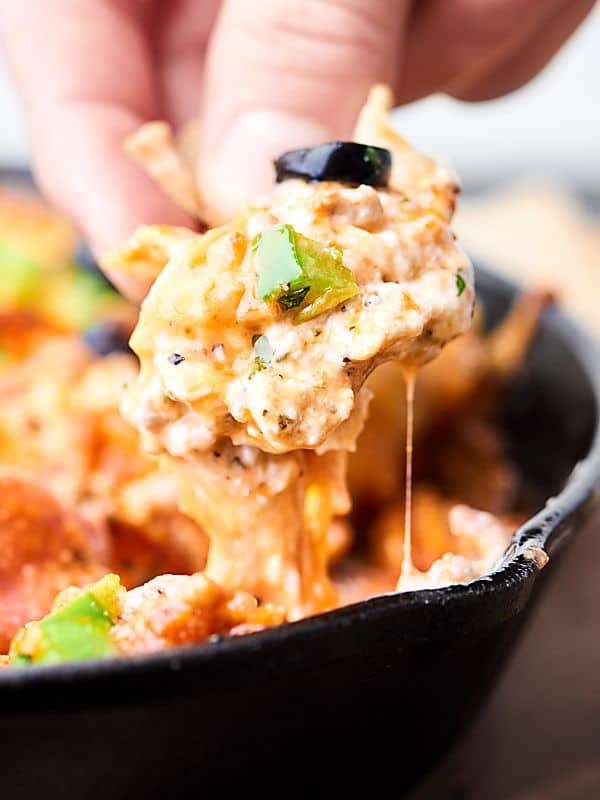 Two Ingredient Dips – Four Ways! Sausage Dip. Taco Dip. Cream Cheese Salsa Dip. Goat Cheese Dip. Serve with tortilla chips and/or crackers!
This Crack Dip is highly addictive. You've been warned. 😉 Full of cream cheese, bacon, sour cream, spices and more, you're never gonna want to stop eating it!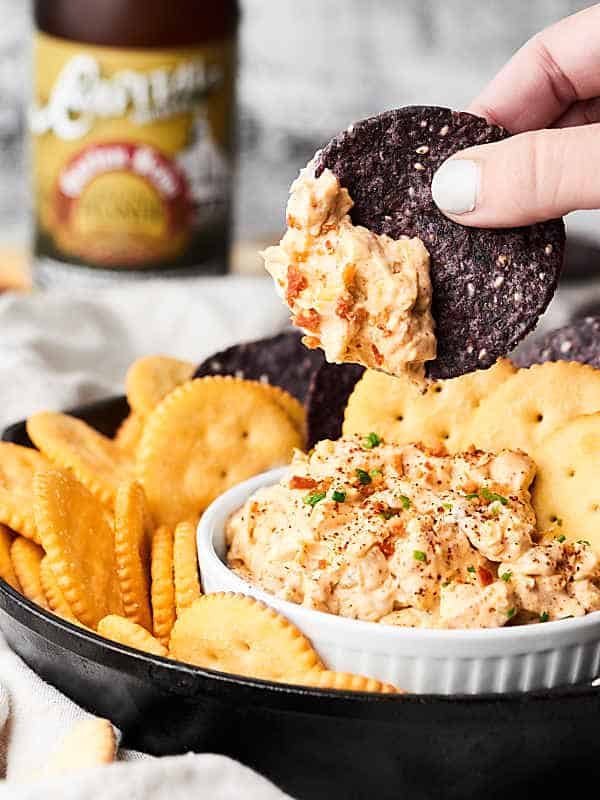 This Slow Cooker Cheesy Buffalo Chicken Dip is the snack dreams are made of! Only 5 minutes of prep for this ultra cheesy, perfectly spicy, super creamy chip dip!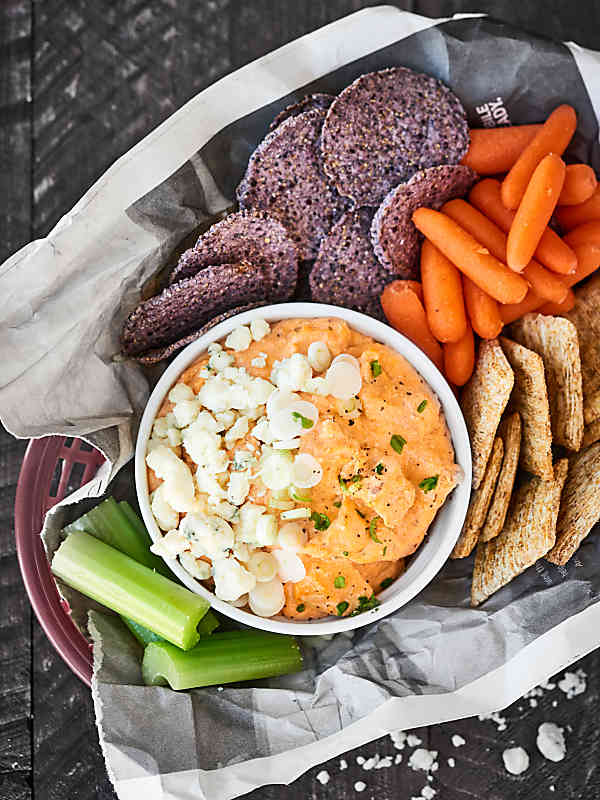 This Loaded Queso Recipe is full of cheese, tomatoes, black beans, corn, chiles, taco seasonings, and more! Easy. Cheesy. Gluten Free. Delicious!
See more: super bowl snacks, apps, and dips.
Super Bowl Soups & Chilis
Healthy Instant Pot Turkey Cheeseburger Soup. Packed with flavor, but light on calories! Only 250 calories per large 1 1/2 cup serving. Loaded with turkey, onion, carrots, celery, garlic, chicken broth, potatoes, cauliflower, and cheese! No cream!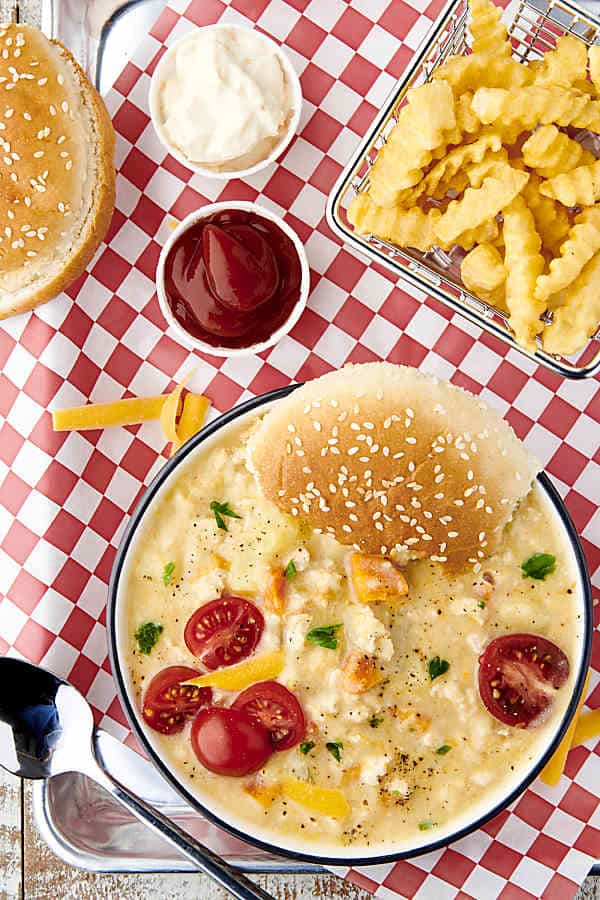 This Easy Beef Chili Recipe only contains FIVE ingredients (water and salt don't count 😉 ) and takes about 10-15 minutes to whip up. Ground beef, beans, tomato soup, brown sugar, and chili powder.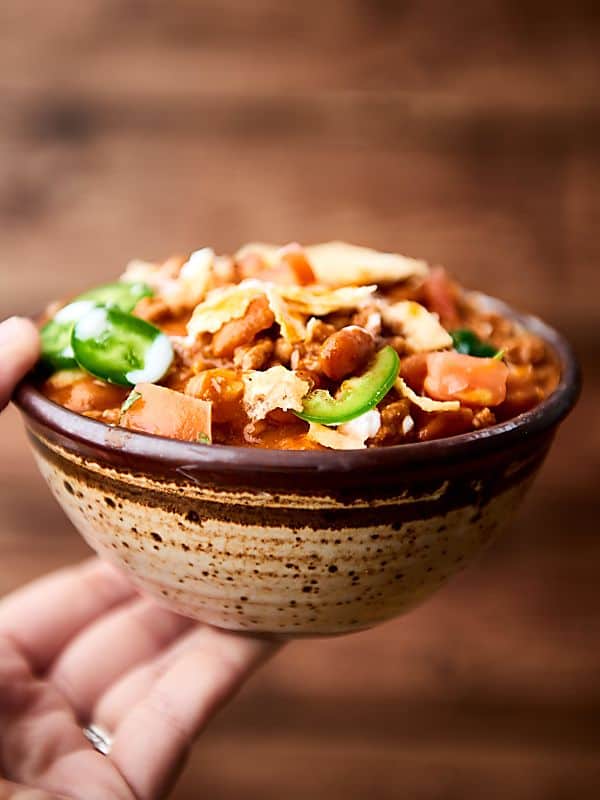 One Pot Lasagna Soup Recipe. All your favorite lasagna flavors made into a one pot soup. This super quick and easy recipe is loaded with sausage, spices, tomato juice, and lasagna noodles, and topped with a yummy cheese mixture of mozzarella, parmesan, and ricotta! SO cozy and delicious!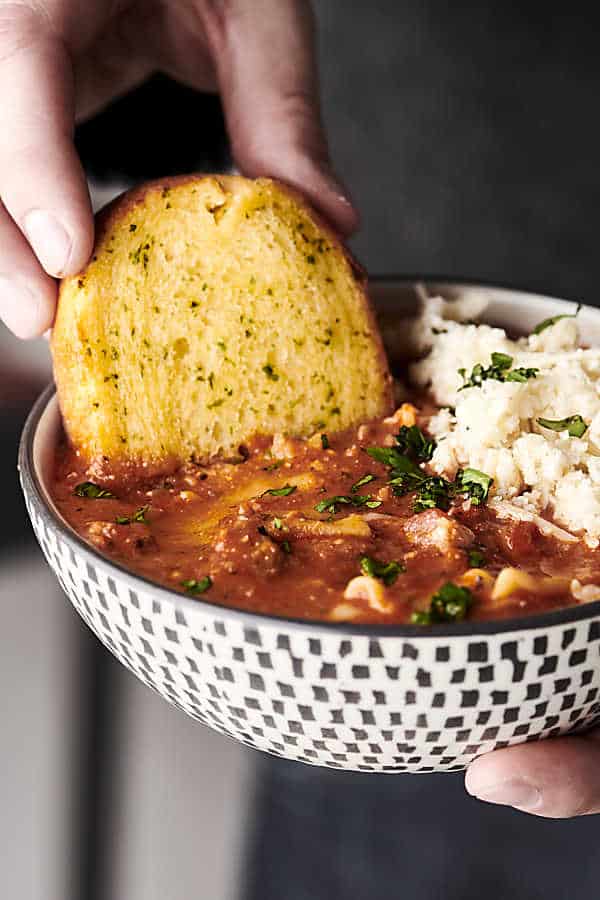 This Crockpot Vegetarian Chili is vegan, gluten free, SO healthy, and loaded with veggies, spices, and THREE kinds of beans!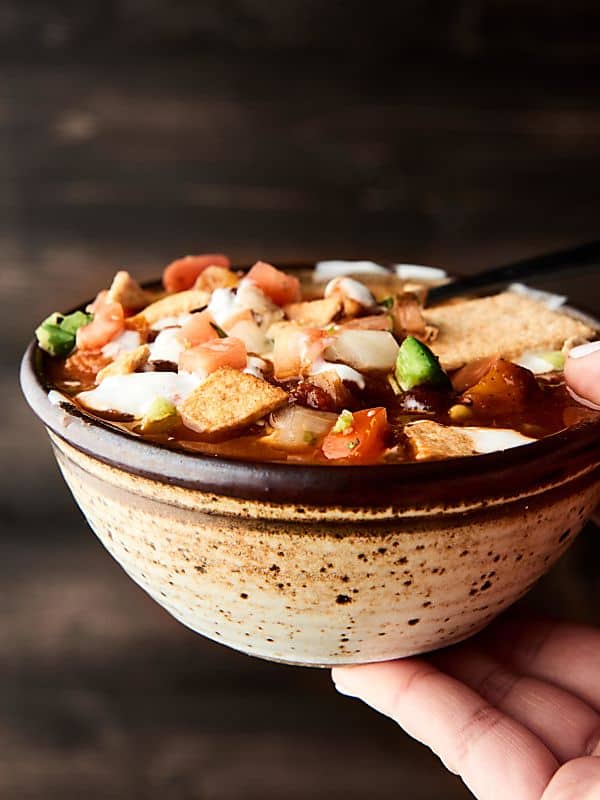 This Easy Beer Cheese Soup Recipe is SO rich and creamy and is loaded with bacon, celery, carrots, onion, garlic, beer, a touch of worcestershire, dijon mustard, and three kinds of cheese: pepperjack (or something else if you don't like the spice), cheddar, and cream cheese!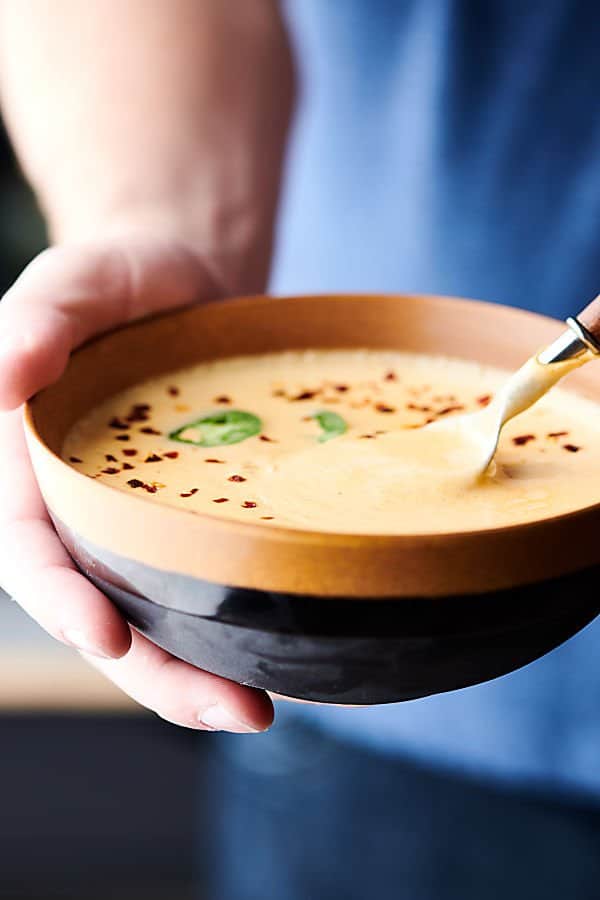 See more: super bowl soups and lunch ideas.
Super Bowl Main Dishes
Southwestern chicken salad cups. Baked wonton cups filled with chicken, corn, beans, peppers, greek yogurt, lime, and taco seasonings! About 100 calories per cup! Great for easy lunches, snacks, or a big party!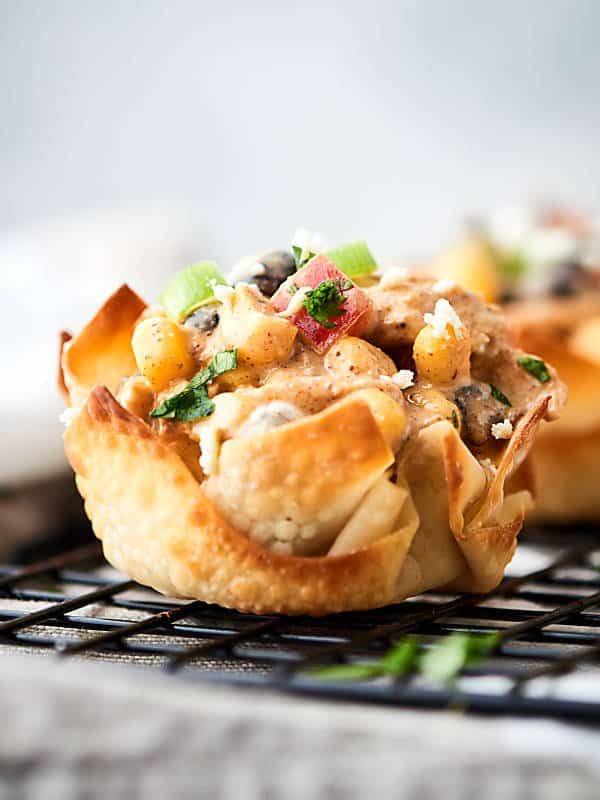 These Air Fryer Chicken Nuggets are a healthier, easier, and tastier homemade version of a drive through or frozen classic! Chicken breasts marinated in buttermilk, my secret ingredient and salt, then tossed in panko, whole wheat flour, and spices!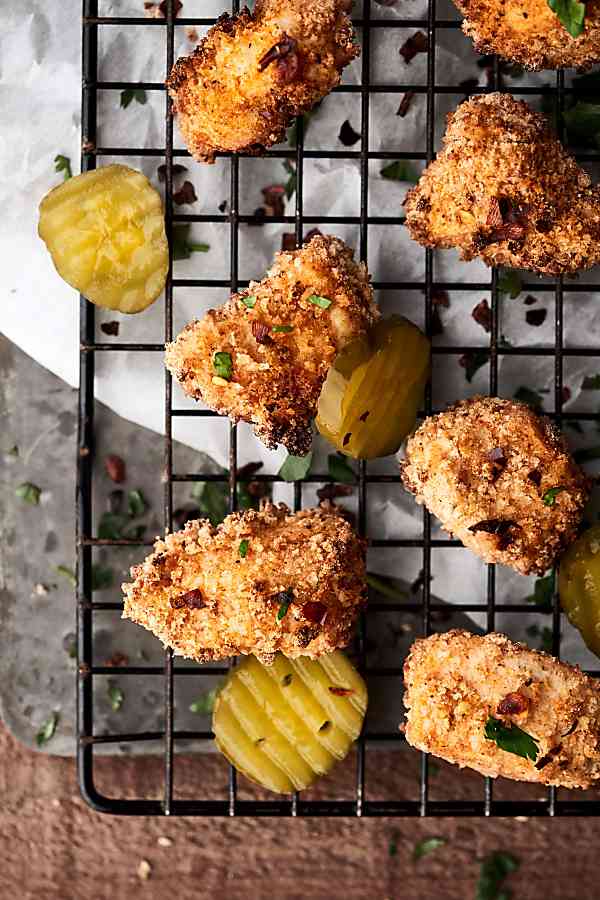 These mini cuban naan pizzas might just be the easiest dinner yet! Slow cooker fresh pork roast paired with ham, naan bread, swiss cheese, mustard, and pickles! 15 minute dinner.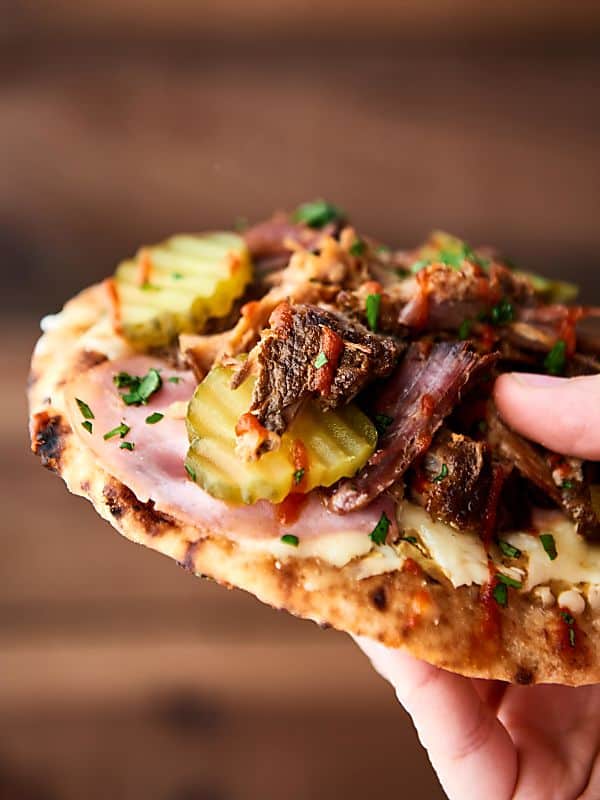 This Air Fryer Sweet and Spicy Walnut Chicken Tenders Recipe is a quick, easy, healthier twist on a fast food classic! Only seven ingredients necessary!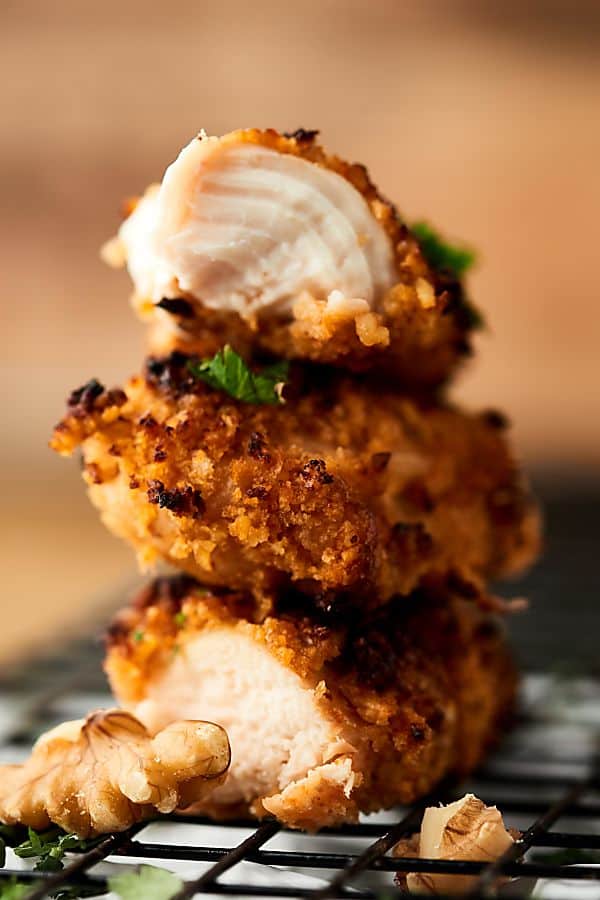 This Instant Pot Mac and Cheese Recipe only requires a few minutes and a few ingredients: pasta shells, broth, salt, pepper, milk, parmesan, gruyere, and sharp cheddar cheese to make!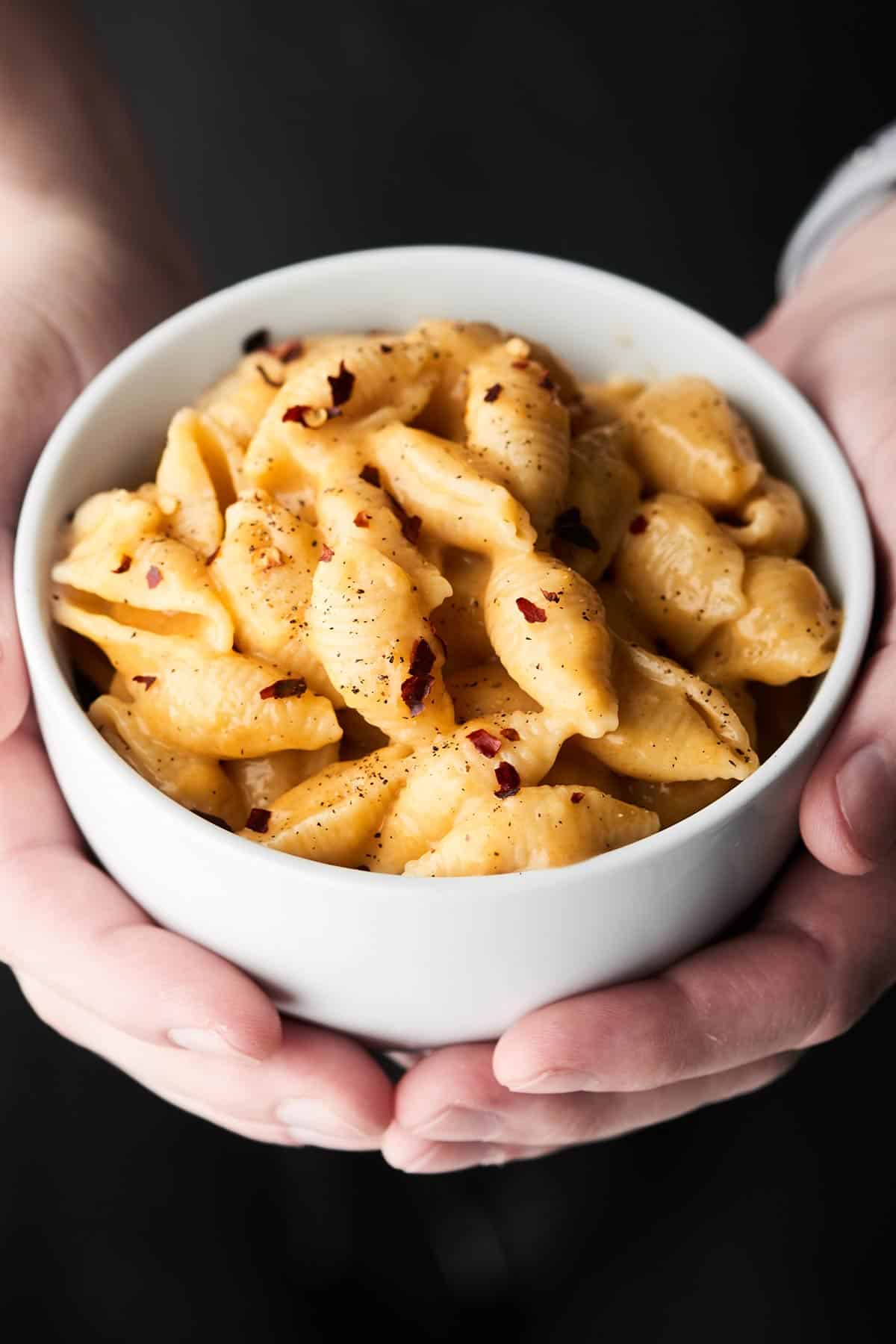 See more: super bowl main dishes.
Super Bowl Sweets
Pro Tip: Decorate these with your team's colors! Easy Pretzel Turtles Recipe – 4 Ways. 1. Pretzels with rolos and pecans. 2. Pretzels with peppermint kisses and m&ms. 3. Pretzels with Hershey's hugs and m&ms. 4. Pretzels with peanut butter cups and honey roasted peanuts. All 3 ingredients, quick, easy, and of course, delicious!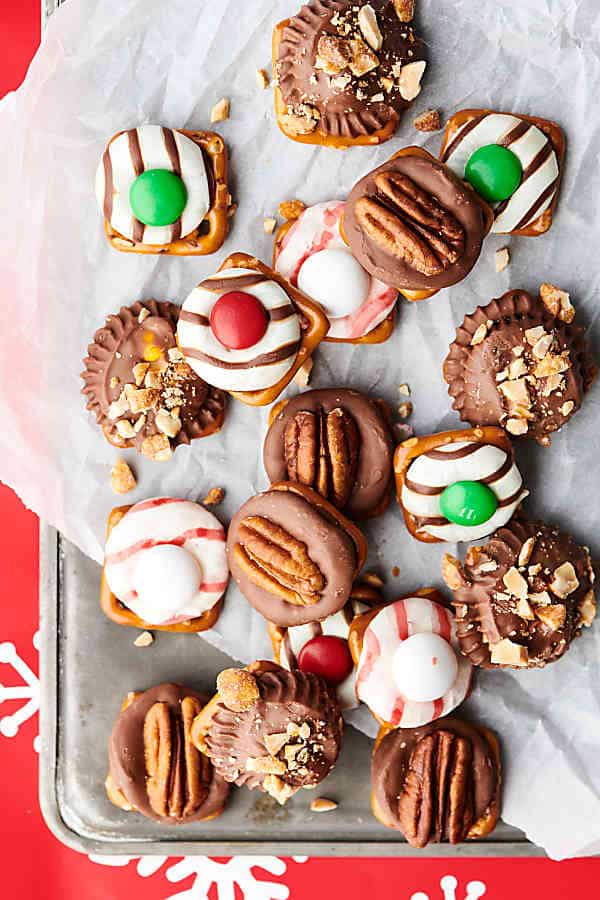 One Bowl Brownies. The perfect fudge-y, chocolatey, gooey, thick brownies you'll ever taste. Plus, you only need one bowl to make them! Made with cocoa powder, oil, and semi sweet chocolate chips!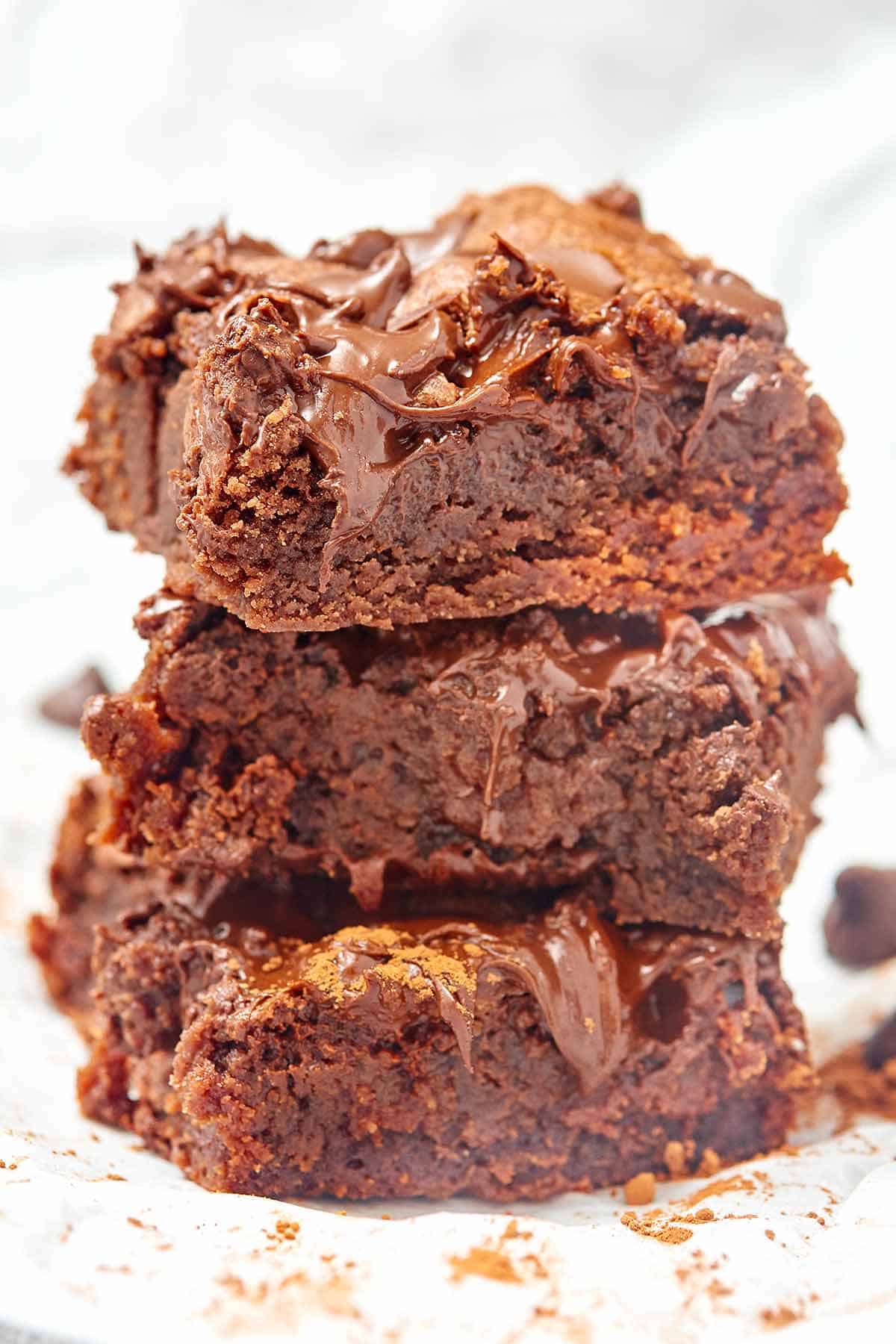 These Air Fryer Hand Pies are SO quick and easy to make. We're making 4 flavors today: S'Mores, Blueberry, Caramel Apple, and Cherry! I used store-bought crust and fillings to make this ULTRA easy, but feel free to make your own homemade crust and fillings!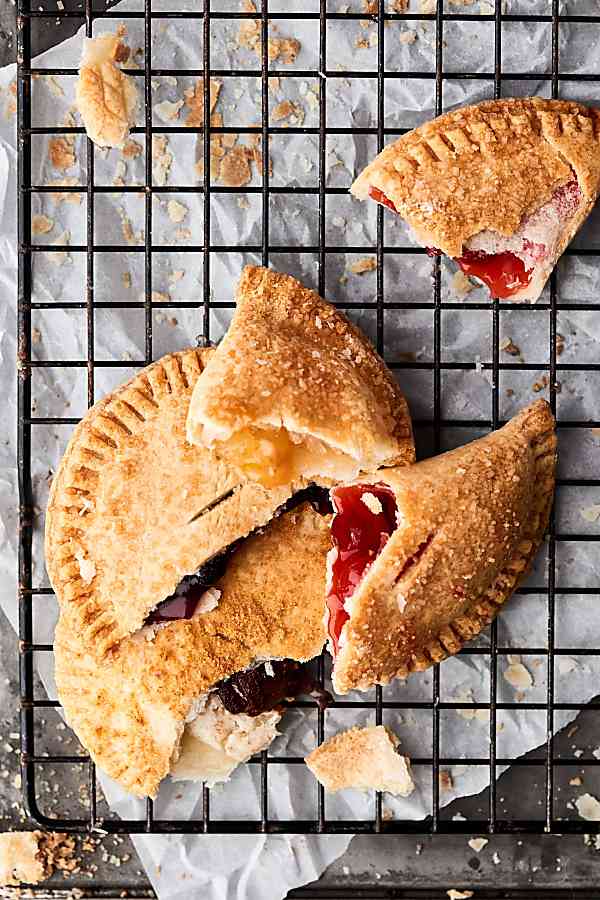 This is the best puppy chow recipe! Why? More chocolate, more peanut butter, more powdered sugar! This childhood classic aka muddy buddies just got better. 🙂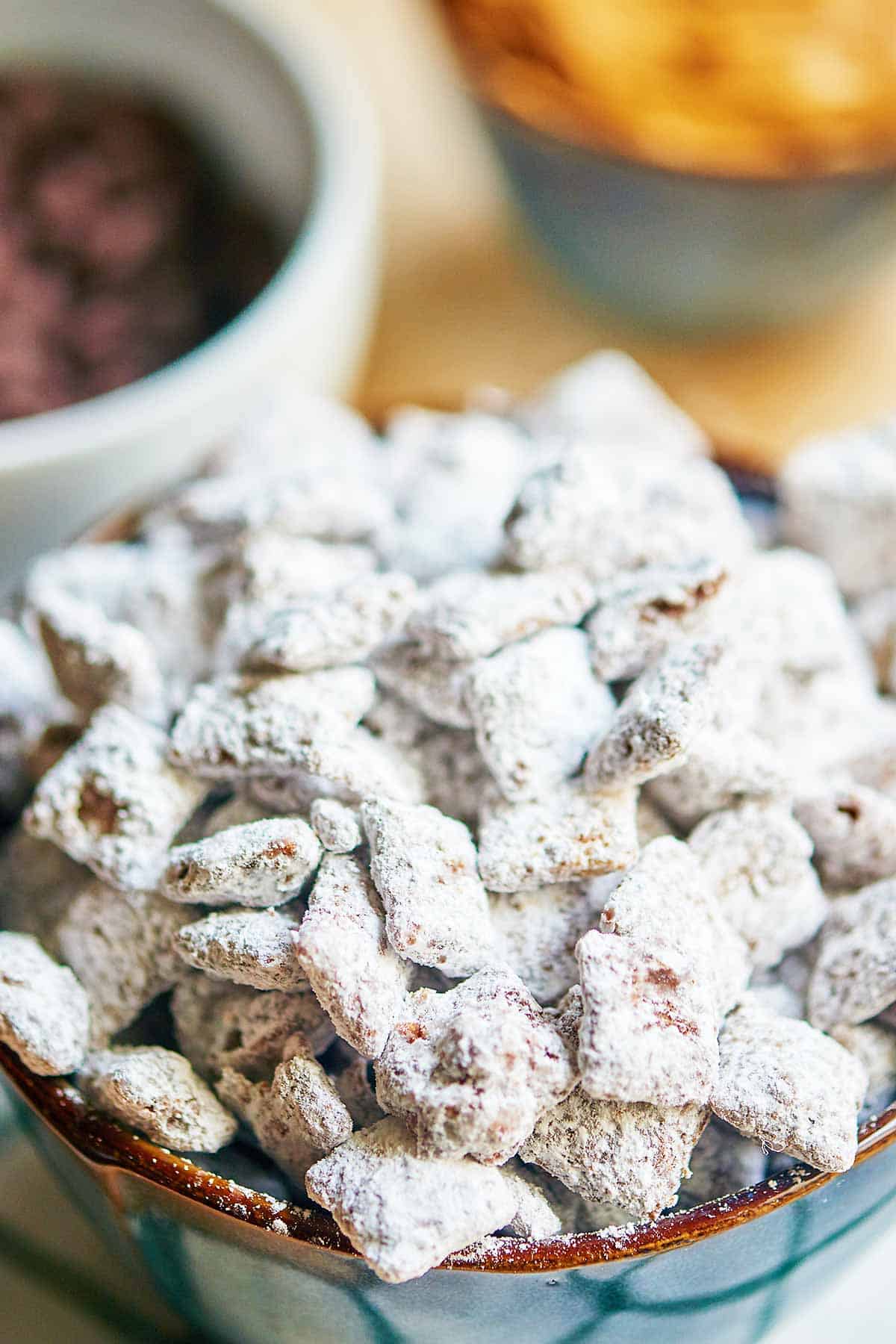 Just when you thought S'Mores couldn't possibly get better… enter: Sweet & Salty S'Mores Bars! Potato chips, honey graham cereal, marshmallows, milk chocolate bars, and butter!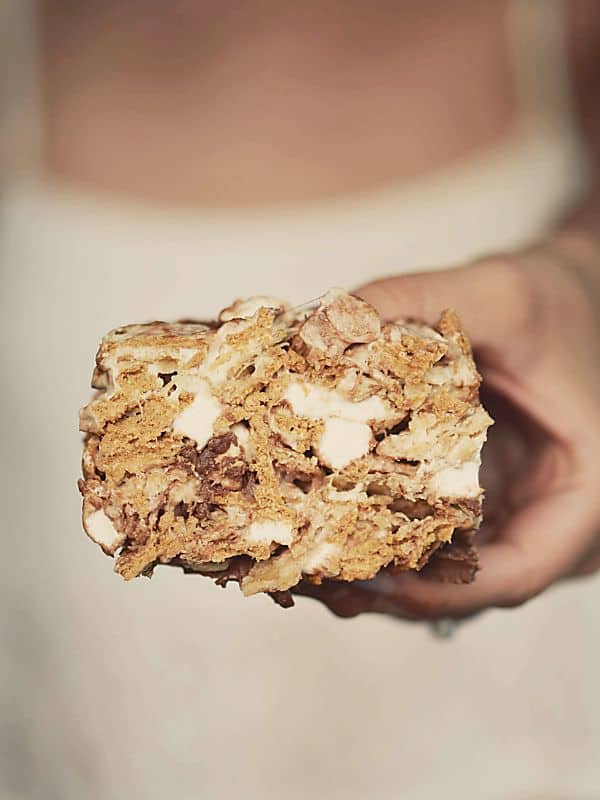 See more: super bowl sweets.
Happy Super Bowl Sunday!
– Jennifer
Do you want more game day recipes? Show Me the Yummy!