The perfect fudge-y, chocolatey, gooey, thick brownies you'll ever taste. Plus, you only need one bowl to make them!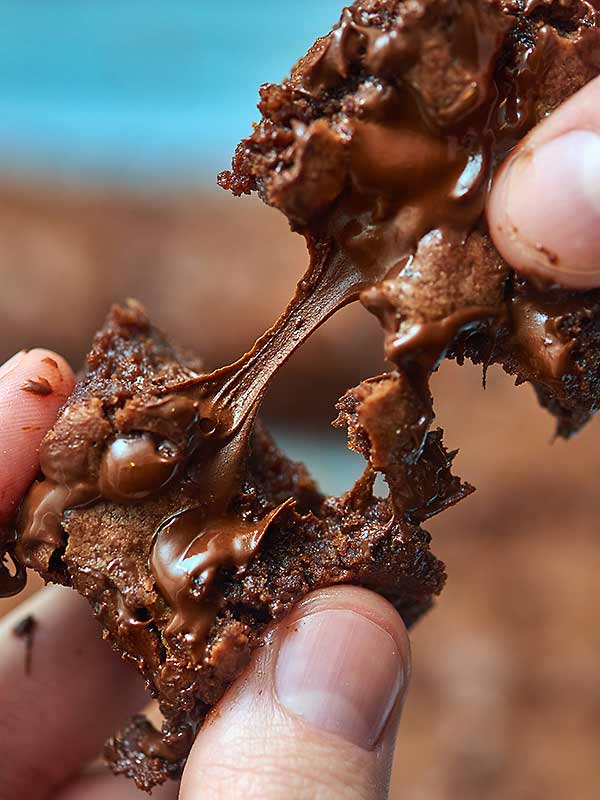 I'm baaaaaack and it feels SO good! Since I took a few days off last week, I knew I needed to go out with a bang (these pumpkin cupcakes are seriously good), but also have something that would really blow you guys away when I came back…something as equally amazing as these cheese wontons and these oatmeal chocolate chip cookies. I immediately thought of these one bowl brownies, no questions asked! They are literally the most fudgy (why is that not a word?!), chocolatey, gooey, thick brownies you'll ever taste. Plus, you only need one bowl to make them! My mouth is watering just smelling the brownies baking in the oven right now.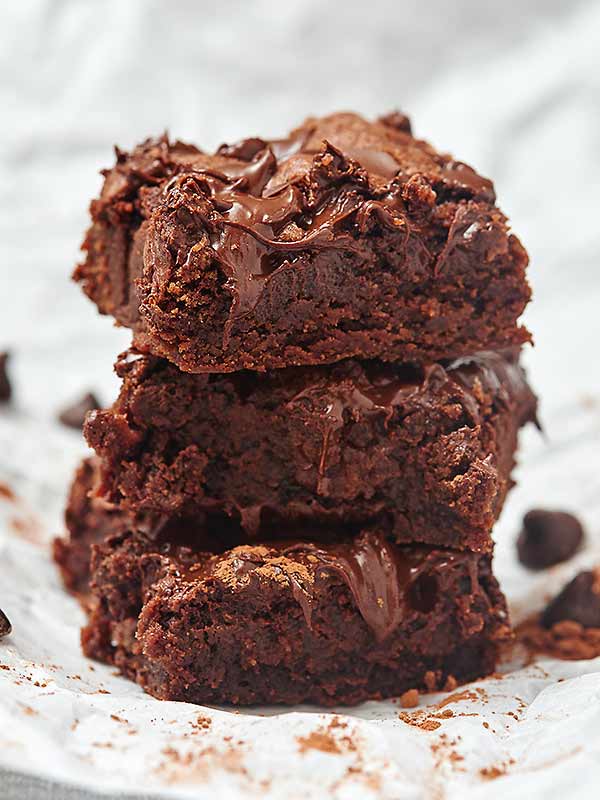 How was your Thanksgiving? This year, we did a Friendsgiving. We ate tons of food, had some really delicious wine, and played pokeno
! I would seriously recommend this game, it's a fun twist on bingo, but instead of needing bingo balls…which…who actually has those?… you just need to purchase the pokeno board and a deck of playing cards! We ended the night by watching the football game and snacking on pumpkin, pecan, and Trevor's favorite, cherry pie!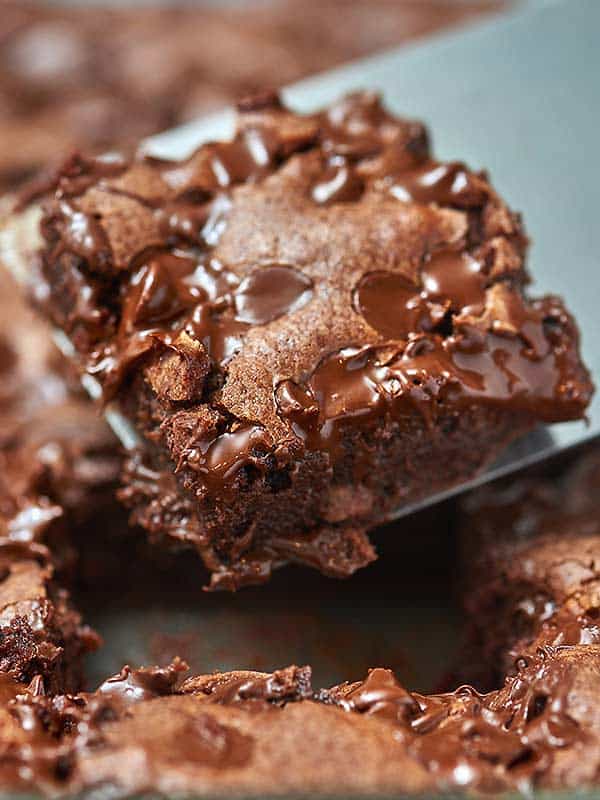 But let's get real, now that Thanksgiving is out of the way… 😉 let's say hellllloooooo to Christmas season!! I am not ashamed to say that Christmas music has been playing non-stop since Thursday night, and I've already watched a handful of Christmas movies. Christmas with the Kranks is actually playing right now. Don't judge me! I mean, what could be better than smelling fresh out of the oven brownies, while sipping on wine – it's 5 o'clock somewhere – I said don't judge me, and watching a Christmas movie? I surely can't think of anything!
While Christmas movies and wine are great, these brownies are definitely the best part of any day!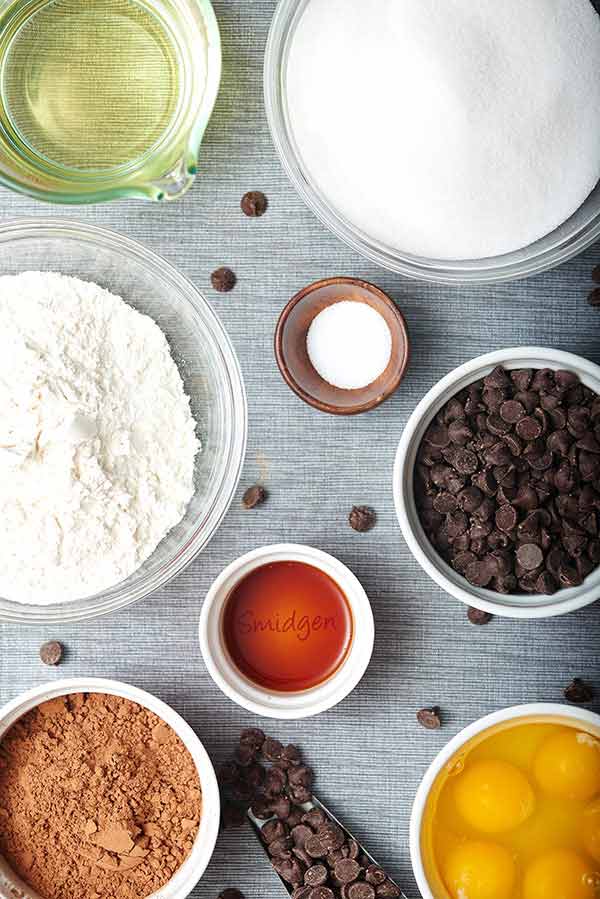 I mean, they're like reeeeeally great brownies, but get ready for the super complicated process of making them…
Take all of your ingredients, minus the chocolate chips, dump them into a bowl, give it a quick spin in your mixer (I LOVE my Kitchen Aid Mixer), and pour the batter into a greased baking pan. Top oh-so generously with chocolate chips, bake, cool, and serve! No creaming of the butter, melting chocolate, or cracking one egg at a time. Nope! Not here! Just dump, stir, pour, sprinkle, bake, and serve. Super complicated, I know. 😉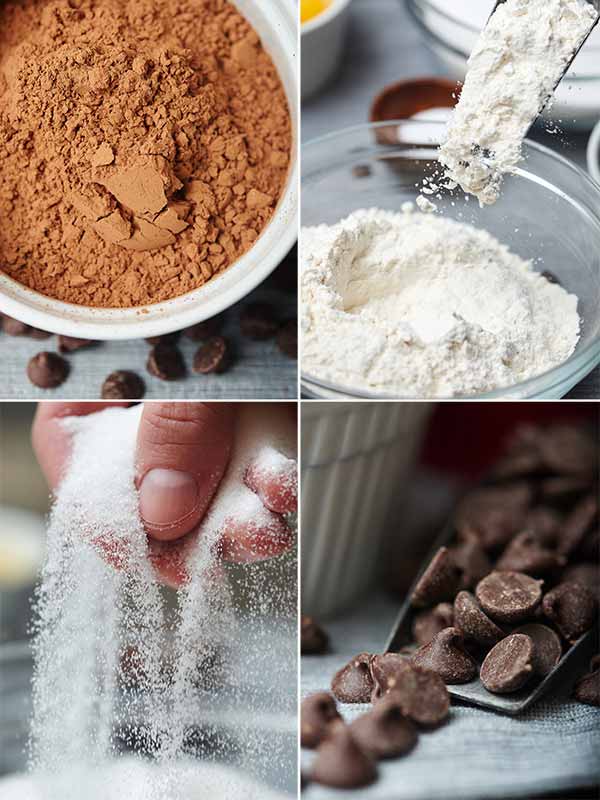 The result? Warm, chewy, fudgy (still not a word), thick brownies that have tons of melty chocolate chips sprinkled throughout. They're amazing the first day, but keep well and taste even better when warmed and topped with vanilla ice cream. These one bowl brownies were a staple in my household growing up and were always our go-to dessert when we needed to make something that was quick, easy, extra tasty and wouldn't mess up our clean kitchen! Forget the cake, these brownies need to be making an appearance at the next birthday party. These would also look great next to all of those cookies on your holiday platter!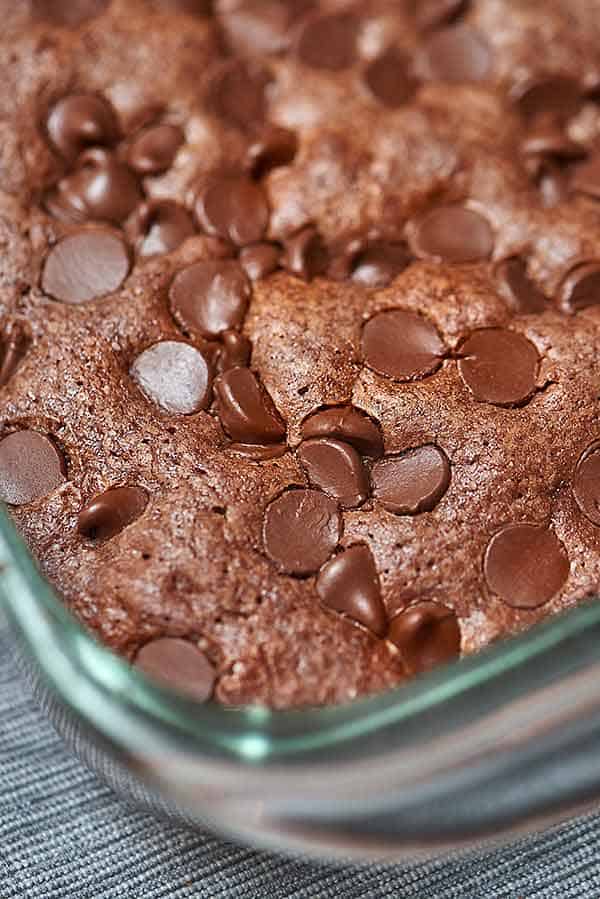 Do you like warm brownies? Do you like chocolate? Do you like your brownies extra thick, chewy, and fudgy? Yes? Of course you do! So, done, done, and done! These one bowl brownies are for you.
– Jennifer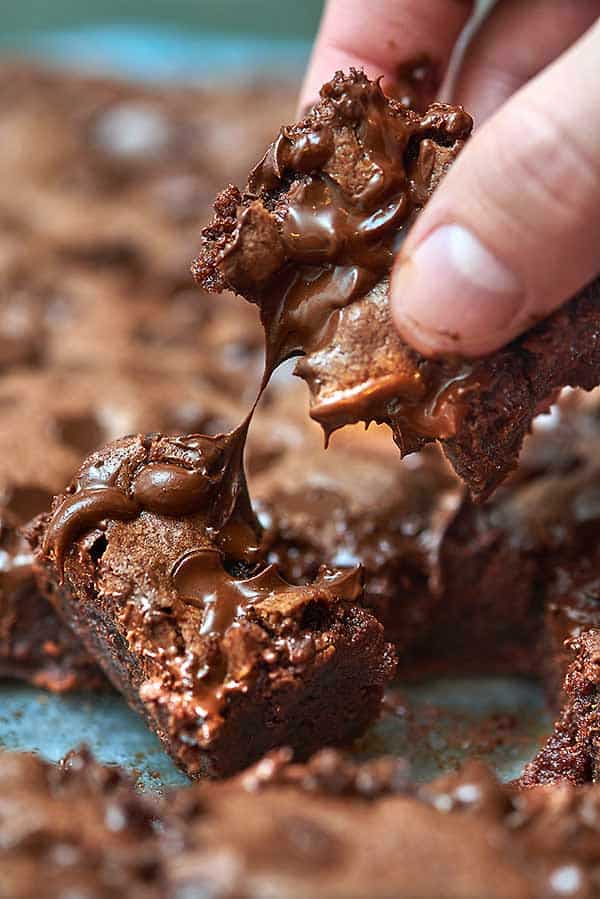 Since it is December, get ready for more amazing sweets and treats over here at SMTY! You don't mind, do you? What are some of your favorite holiday treats? Show me the yummy!
One Bowl Brownies
The perfect fudgy, chocolatey, gooey, thick brownies you'll ever taste. Plus, you only need one bowl to make them!
Servings
:
1
pan
Results and timings may vary when adjusting servings
Ingredients
2

cups

granulated sugar

1 3/4

cups

all purpose flour

5

large

eggs

1

teaspoon

salt

1

cup

canola oil

or vegetable oil (although some people think it has a stronger flavor)

1

teaspoon

vanilla extract

1/2

cup

unsweetened cocoa powder

2

cups

semi-sweet chocolate chips

more or less, to taste
Instructions
Preheat oven to 350 degrees F.

Mix all ingredients together except chocolate chips. Spread in a greased 9x13 pan and sprinkle chocolate chips on top.

Bake for 30 minutes (check after 20) or until a tooth pick is inserted and comes out almost clean.

Let cool completely before cutting and serving.
Notes
Be careful not to over bake these, a slightly underdone brownie makes for an extra fudgy one! That being said, 30 minutes has always been the perfect amount of time for me!
Make this recipe?
Show

ME

the Yummy
Tag @ShowMeTheYummy & #ShowMeTheYummy on Instagram
* This post contains affiliate links. We receive a commission on purchases made via these links. The price you pay is not affected by using them.