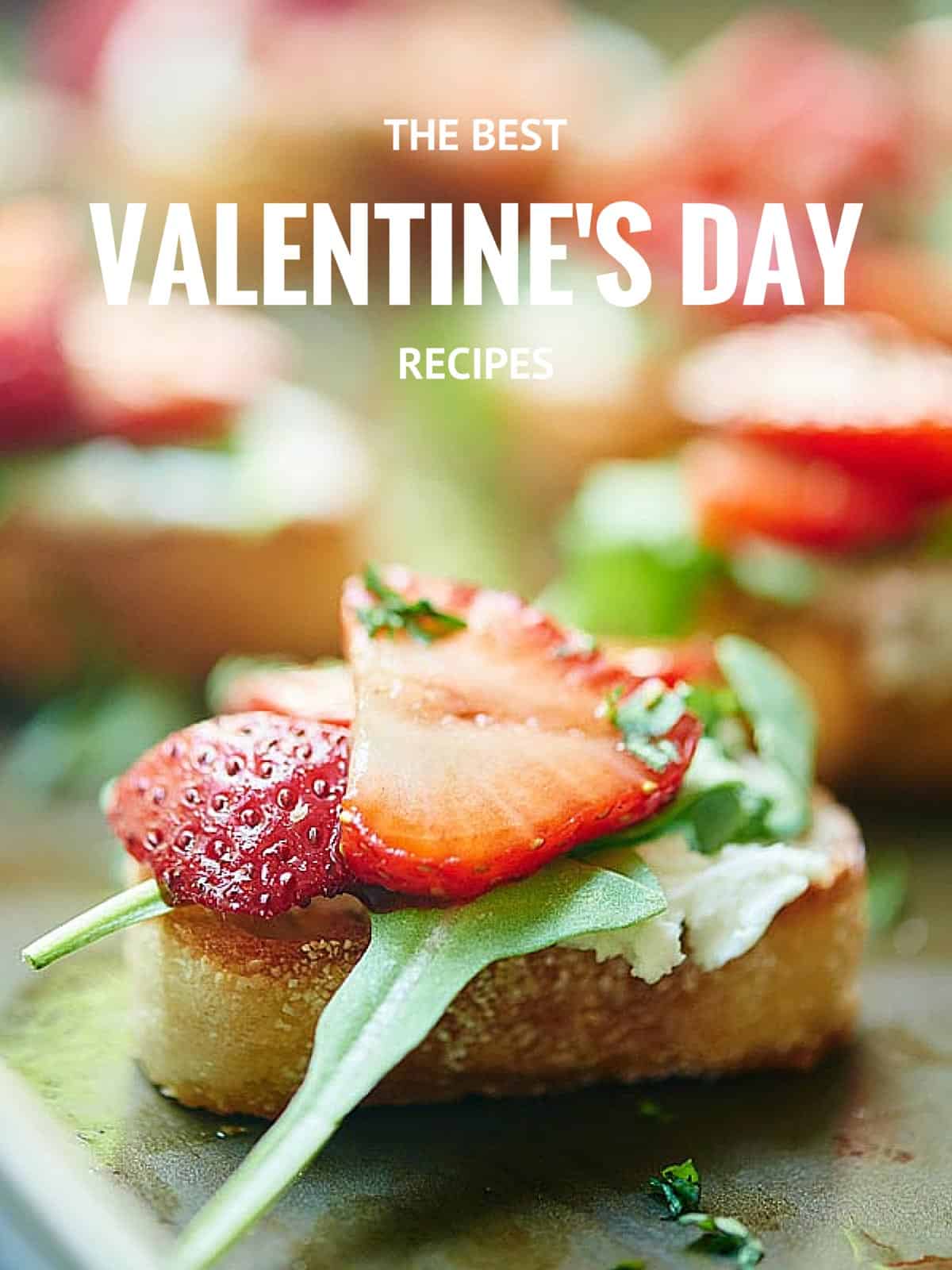 T.G.I.F. <– always. Even though Trevor and I both work from home, there's still something that makes me so happy (and slightly unproductive) when Friday rolls around.
If I'm being honest it's probably because that's the night that Trevor and I order Indian food. <– always. ♡
This Friday in particular is special, because we're talking about love. . . for food.
Valentine's Day is meant to be spent with your loved ones eating romantic food like bruschetta, pasta, and chocolate, and drinking romantic drinks like champagne and spicy pinkish red margaritas.
So let's all celebrate our love for food with these Valentine's Day Recipes!
♡ ♡ ♡ ♡ ♡ ♡
Apps & Sides:
Slightly chewy bruschetta is topped with creamy goat cheese, peppery arugula, juicy strawberries, and earthy basil! The perfect, fresh appetizer for Valentine's Day!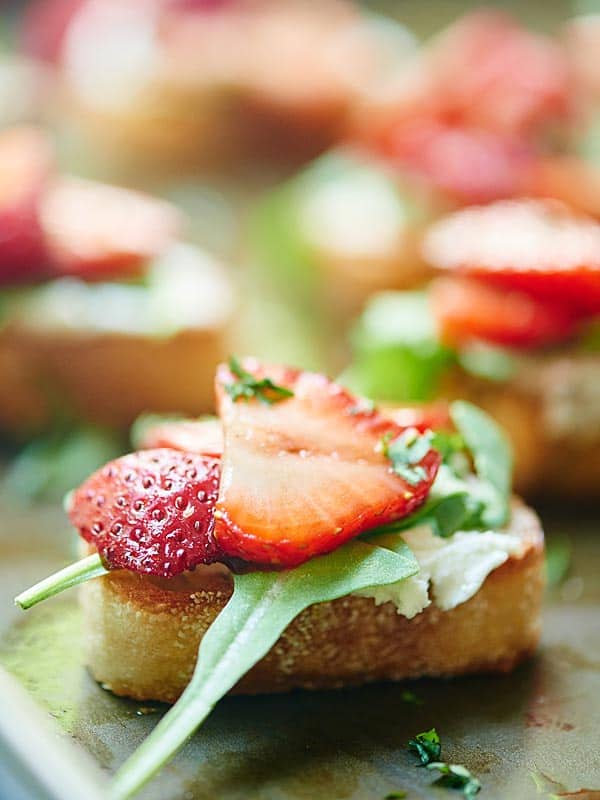 Mild piquillo peppers are stuffed with a goat cheese and manchego filling and paired with a Spanish red wine. I mean. How romantic and yummy are these?!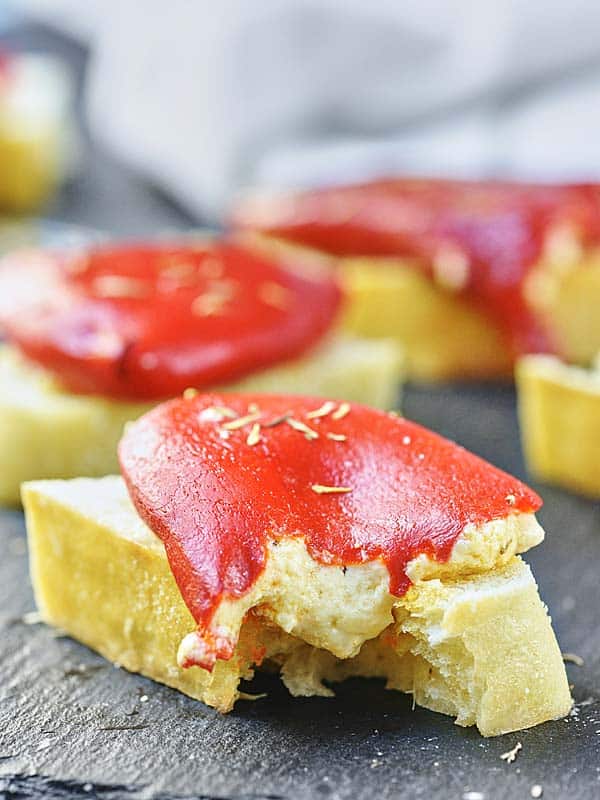 This honey goat cheese strawberry spinach salad with champagne vinaigrette is a simple and delicious salad that's quick to put together, but has flavors that will definitely impress!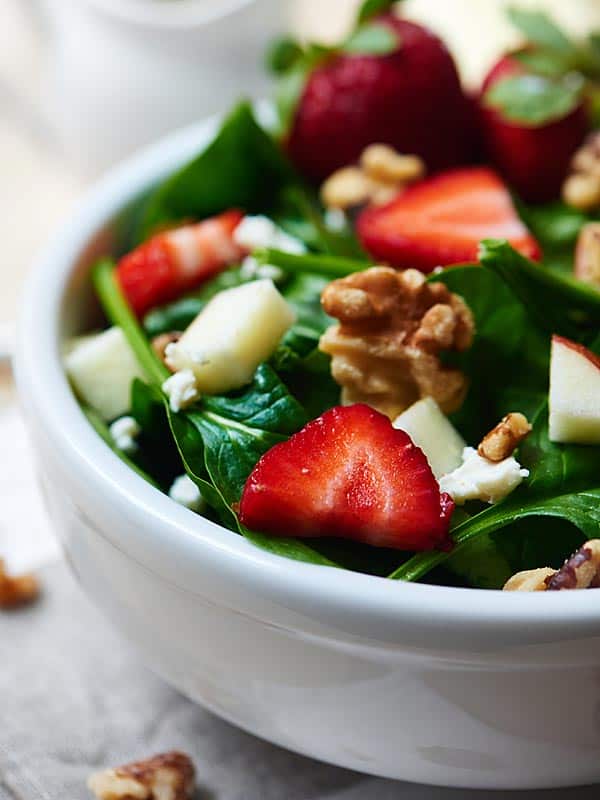 This Balsamic Kale Salad Recipe is quick & easy, so healthy, & full of creamy feta, toasty pecans, & tart berries. All smothered in a balsamic vinaigrette.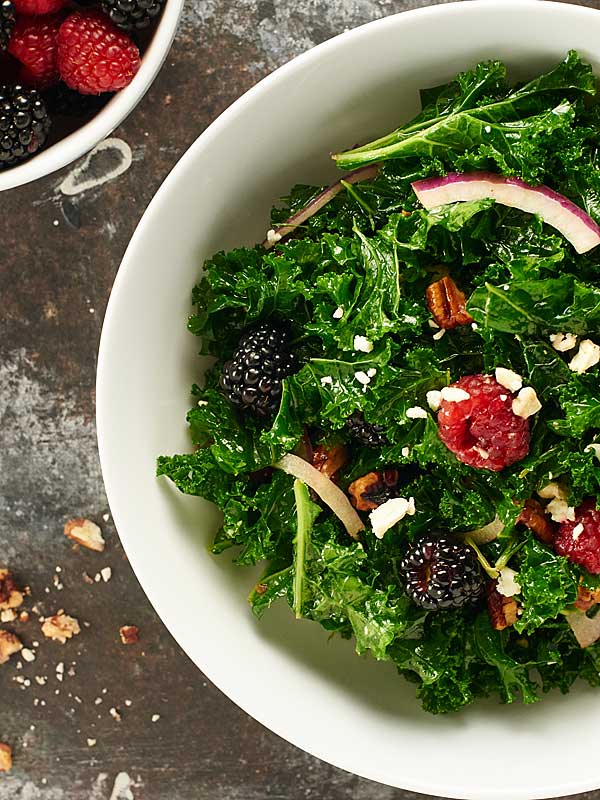 A lightened up version of my favorite potato leek soup, this Cauliflower Leek Soup Recipe is made in the crockpot, only has about 100 calories per cup, can be made vegan, and is just so.darn.tasty!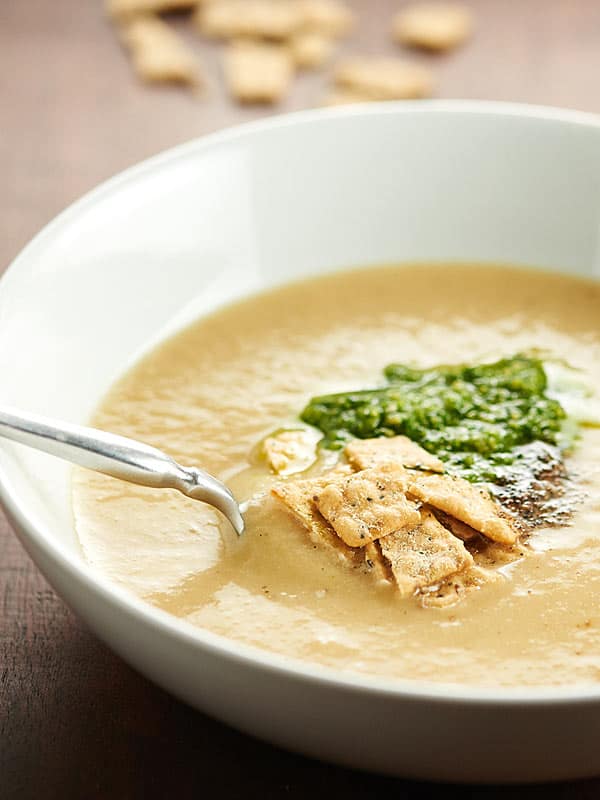 This Crockpot Butternut Squash Soup Recipe is vegan, gluten free, healthy, full of vegetables, and topped with coconut cream, cilantro, and coconut bacon!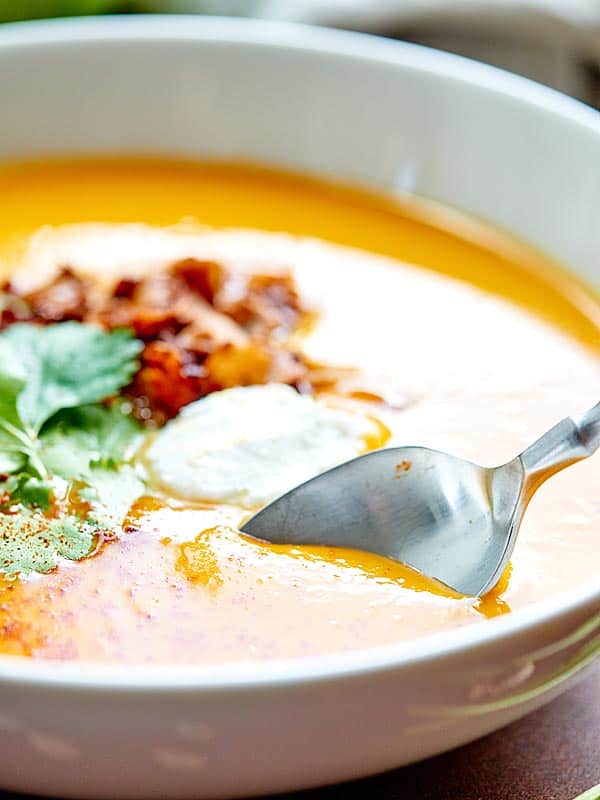 This roasted red pepper soup is easy to make, ultra creamy, gluten free, and can be vegan! It's healthy and so full of flavor.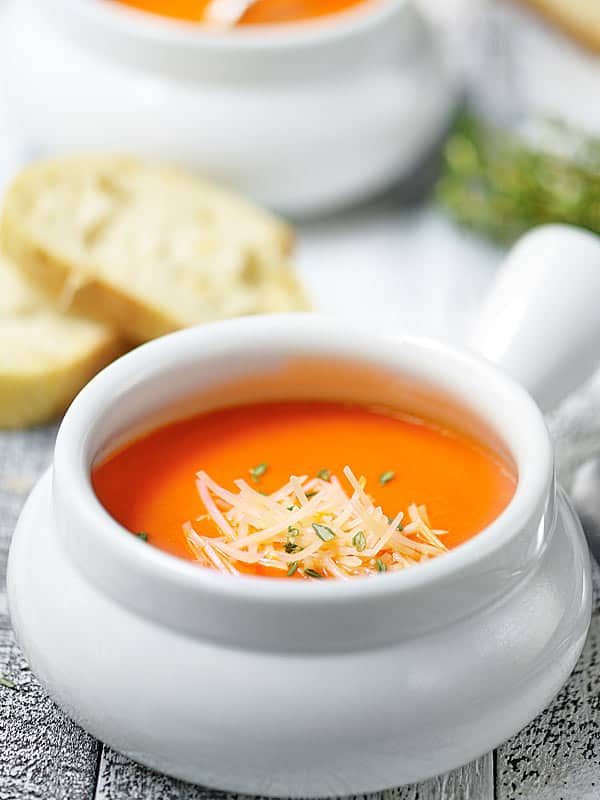 This French Onion Soup Recipe is the perfect appetizer for two! A flavorful beef and onion broth is topped with baguette, parmesan, and gooey swiss cheese!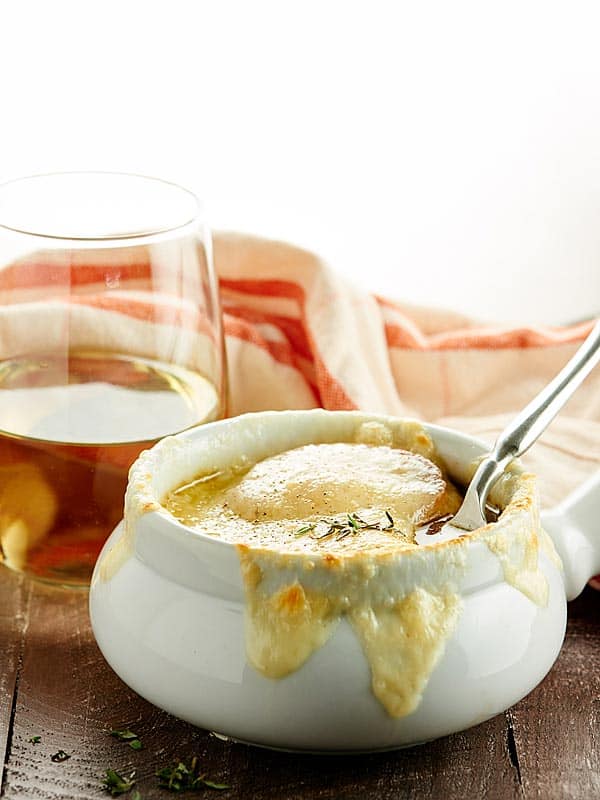 Main Dishes:
This is one of my favorite Valentine's Day Recipes. This Pesto Risotto with Roasted Chicken and Vegetables is made w/ pan roasted chicken, prosciutto, sweet potatoes, & green beans & cilantro pesto risotto!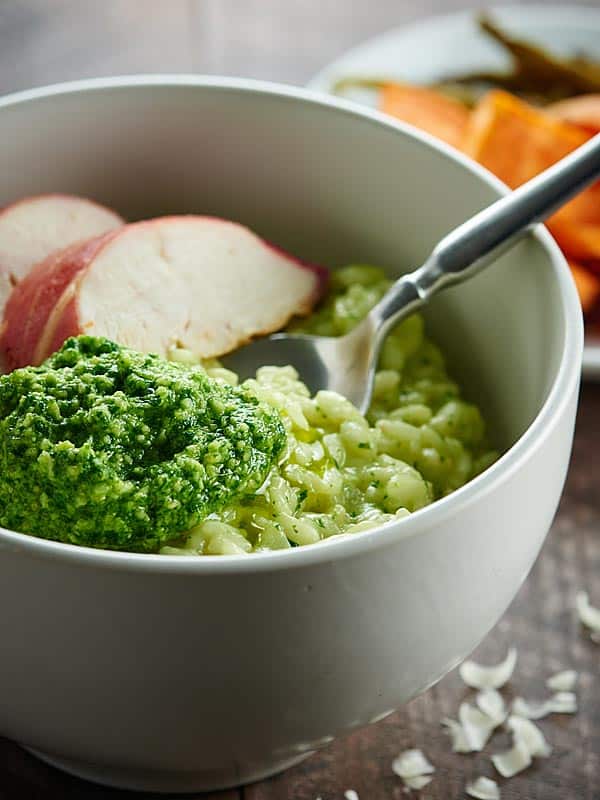 This easy shrimp alfredo is an impressive dish that's so easy to make! Penne pasta, shrimp, vegetables, and a creamy alfredo. What's not to love?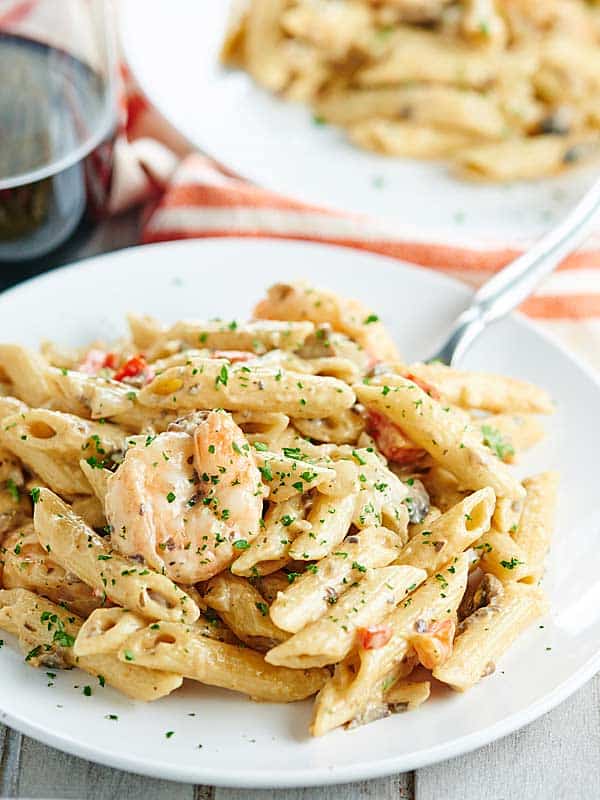 This one pot pasta is full of creamy goat cheese, meaty mushrooms, and juicy chicken! It only requires dirtying one dish and takes less than 30 minutes!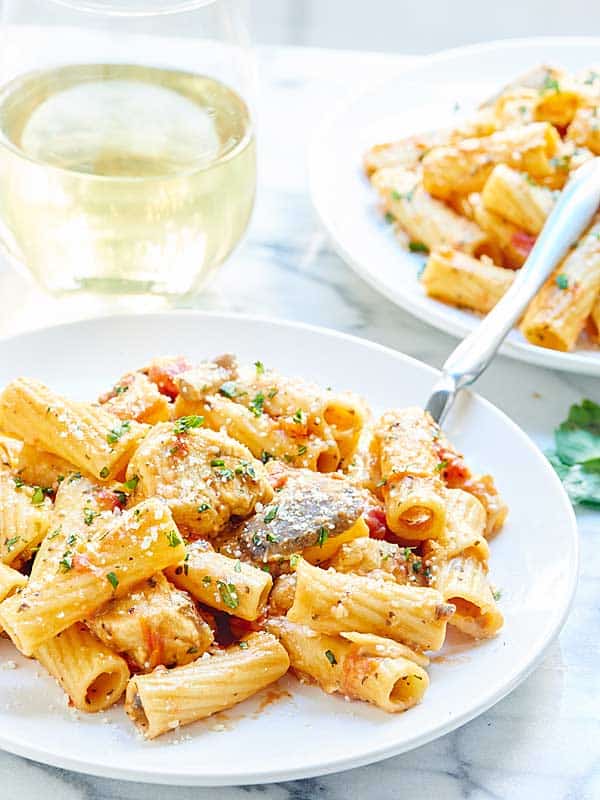 This Cajun Shrimp and Chorizo Pasta is full of spice, fresh shrimp, tender veggies, spicy chorizo, penne pasta, and smothered in a dreamy, creamy sauce!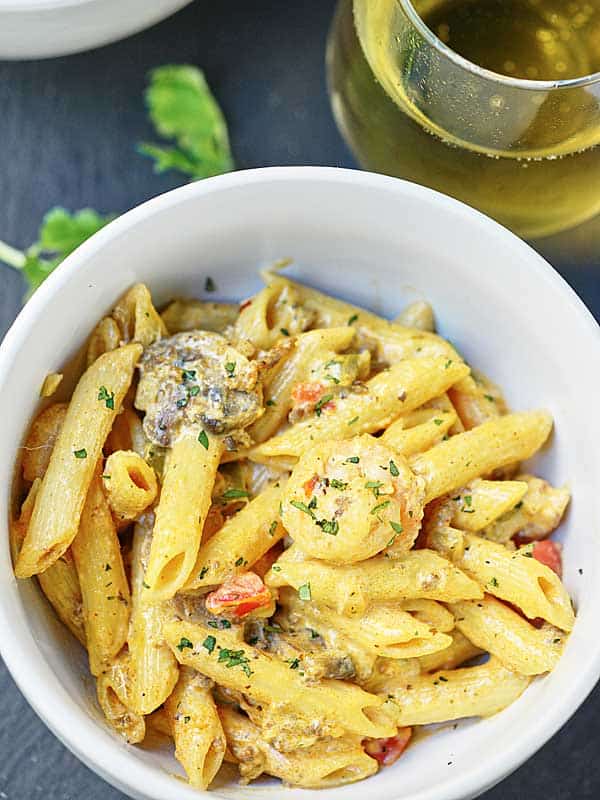 A fun twist on classic pesto, this cilantro pesto recipe is quick and easy, completely delicious, and is full of limes, roasted cashews, garlic, parmesan, and of course, cilantro! This is great over pasta, chicken…anything!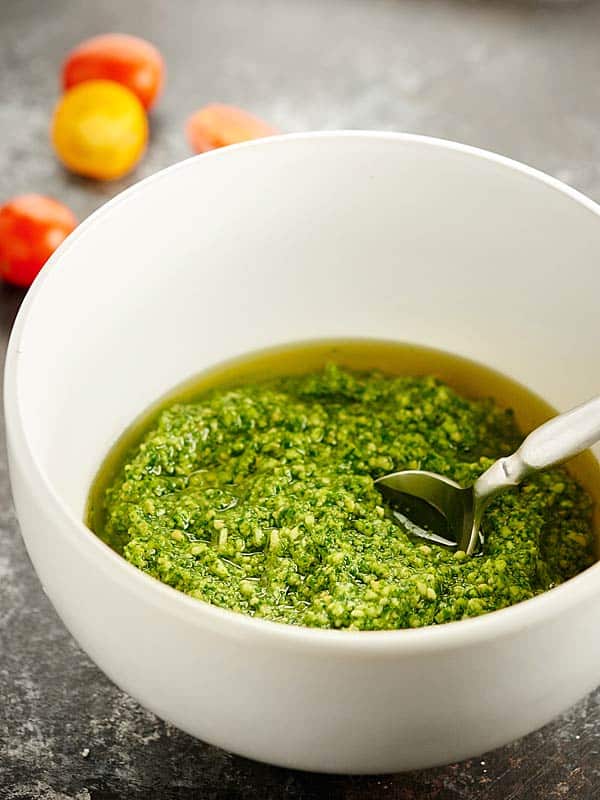 Desserts:
This Chocolate Strawberry Cupcakes Recipe is a twist on one of my favorite treats, chocolate covered strawberries. A moist, strawberry flavored cupcake smothered in the creamiest chocolate buttercream.
This Vegan Flourless Chocolate Cake Recipe is easy to make, gluten free, and is made with better for you ingredients to make a slightly healthier, fudge-y cake!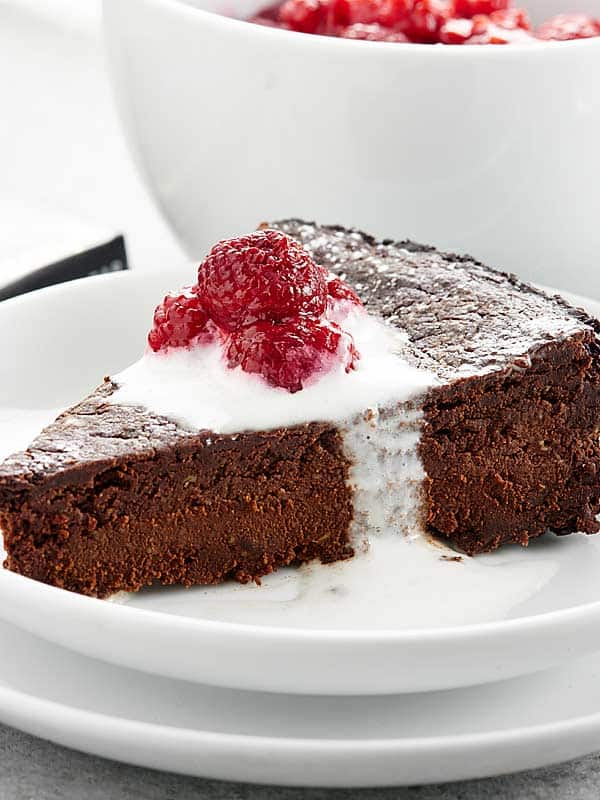 Just picture this with me, hot, chocolatey deep dish red velvet cookies for two with semi-sweet chocolate chips, fresh out of the oven, and topped with melty vanilla ice cream, and maybe drizzled with a little extra chocolate? Yessss.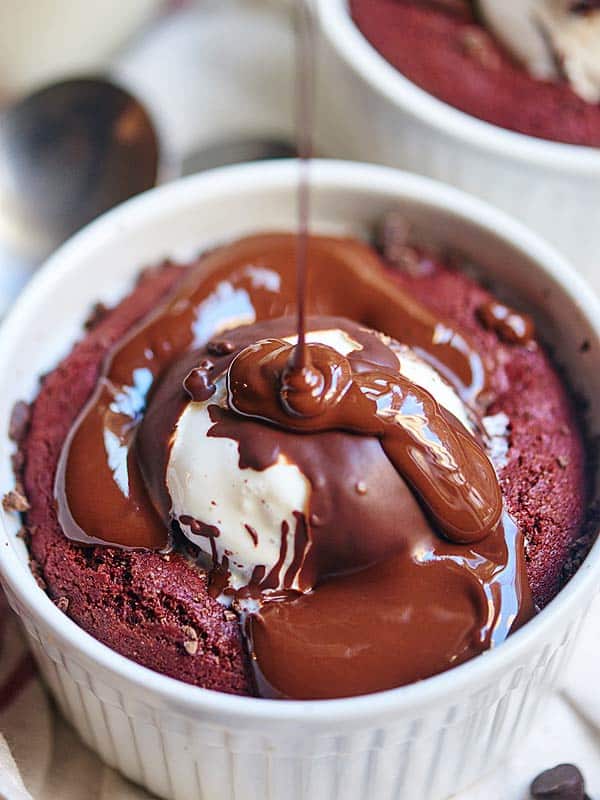 This Chocolate Oreo Pudding for Two, my friends, is the definition of a decadent dessert. An Oreo cookie crust topped with rich chocolate pudding, and covered generously with whipped cream.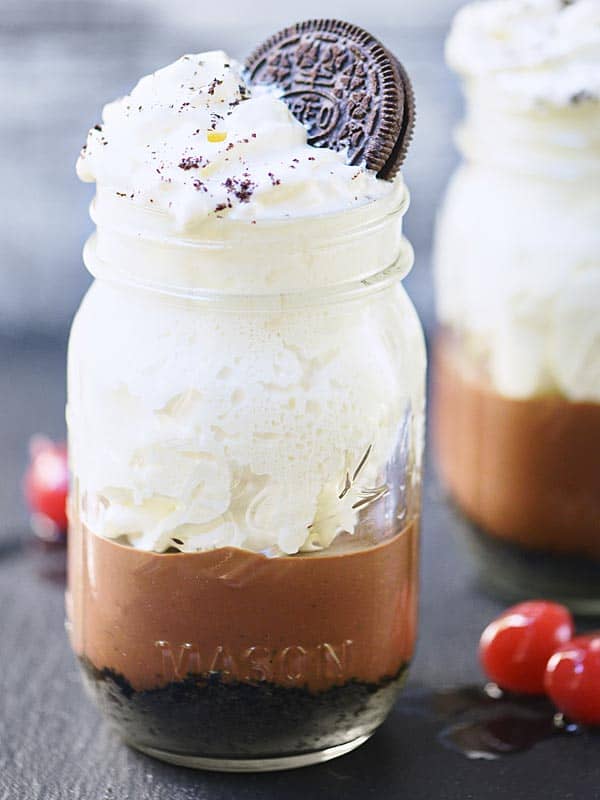 The perfect fudge-y, chocolatey, gooey, thick brownies you'll ever taste. Plus, you only need one bowl to make them! Nothing is more romantic than less dirty dishes. 😉
Drinks:
Sweet and spicy. Perfect for Valentine's Day! A twist on a classic, this Strawberry Jalapeno Margarita Recipe is quick and easy to put together, and is the perfect combination of sweet from the strawberries, spicy from the jalapeno, salty from the chili powder/salt rim, and a little tart from the lime.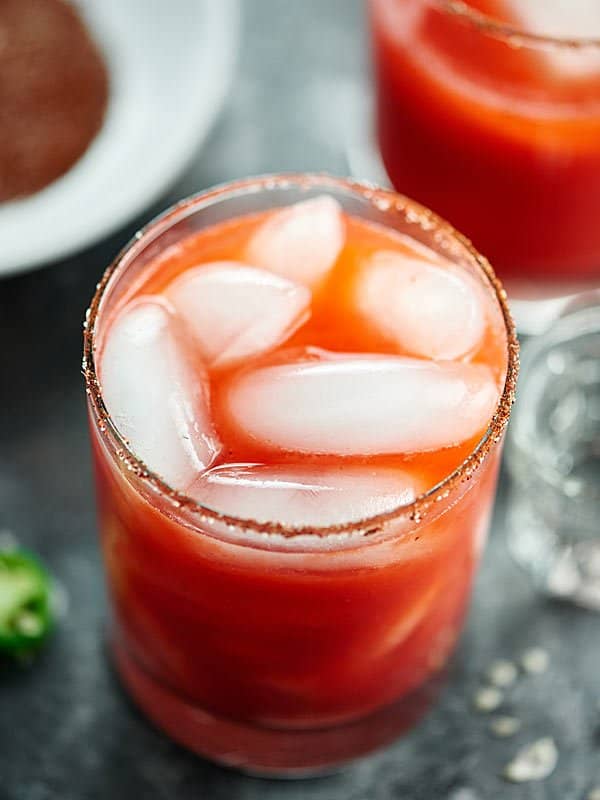 This strawberry basil gin cocktail is so. darn. tasty. Subtly sweet, a little tart, and truly refreshing!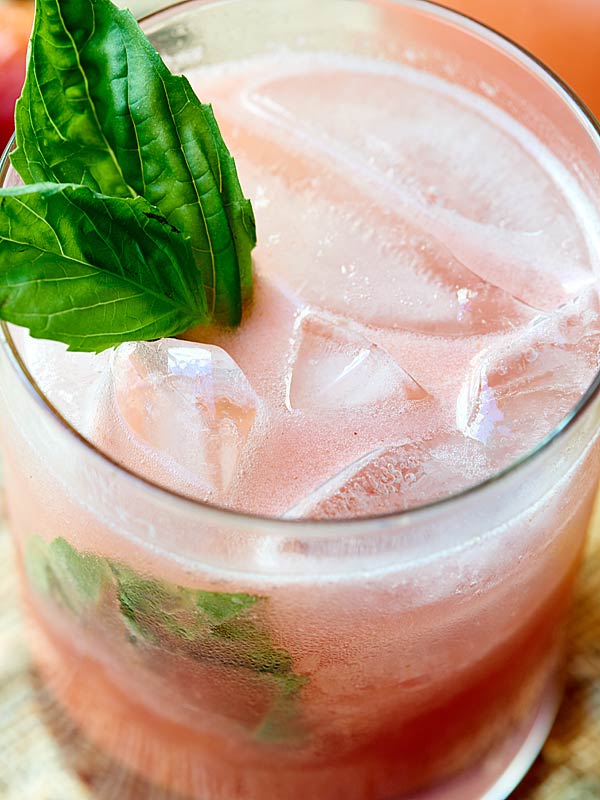 For all the whiskey lovers out there! Classic. Simple. Perfect.
This Blueberry Peach Mojito is the cocktail of all cocktails! Peach puree, a homemade blueberry simple syrup, fresh mint, and rum.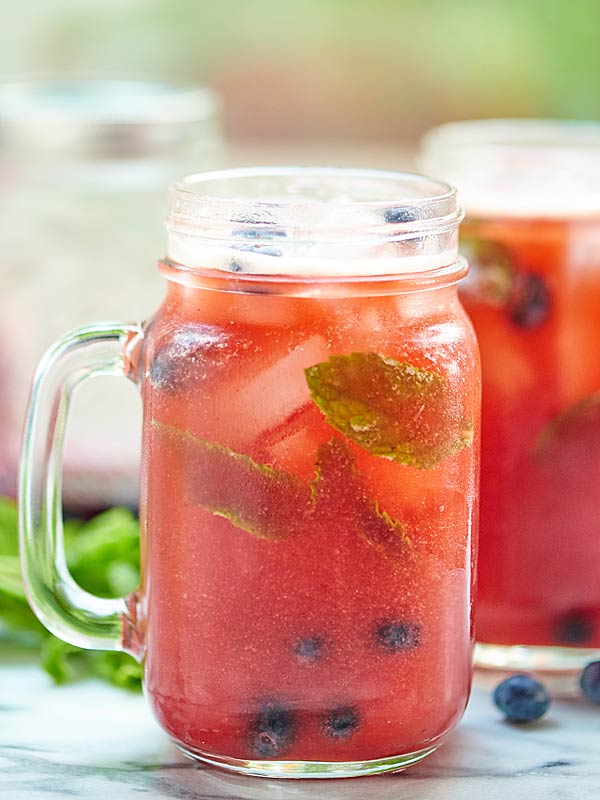 Happy Valentine's Day! May your day be full of love, laughter… and champagne. 😉
– Jennifer
Do you stay in or go out on Valentine's Day? What are YOUR favorite Valentine's Day Recipes? Show me the yummy!