The ultimate guide to 4th of July Recipes! Whether you want apps, snacks, dinner, or desserts, we've got you covered!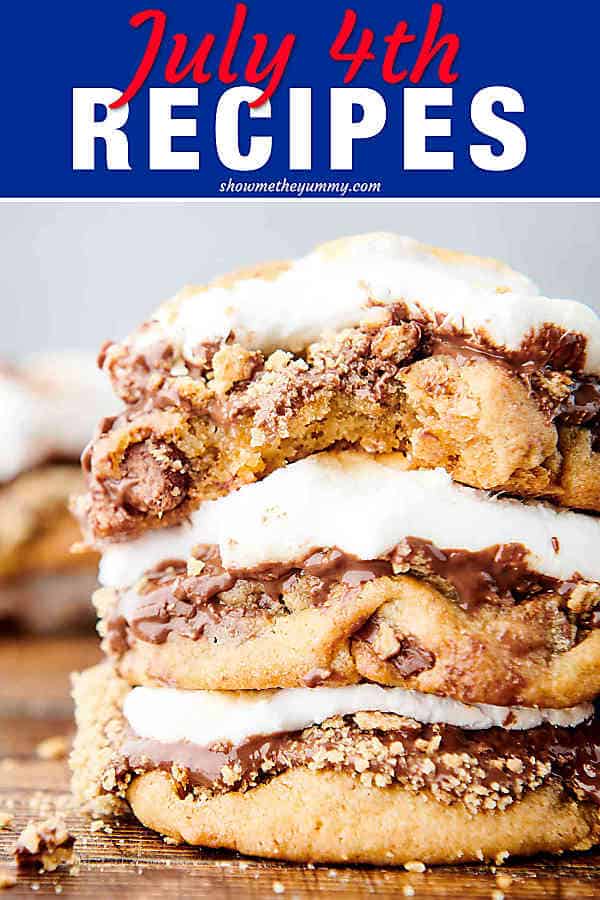 I absolutely love the 4th of July, because, let's be honest, we all know 4th of July is alllll about the food. 😉 Burgers,
summer salads
, desserts, drinks…it doesn't get better than that!
What should i serve for 4th of july?
Since many 4th of July celebrations take place outside, there are a few things I like to keep in mind when it comes to the types of food served. 4th of July food should:
Be easy.
Feed a crowd.
Be made in advance.
Be able to sit out for long (ish) periods of time. If it can't sit out for a long period of time, plan ahead on how you're going to keep your dish chilled (cooler with ice?) or warm (crockpot?).
With all of those things in mind, I've compiled a list of the best 4th of July recipes EVER! They're easy to make, super fresh, and perfect for a hot day!
Appetizers
Dips
Sides and salads
Pasta salads
Main dishes
Desserts
Drinks