The ultimate guide to Summer Salads! Whether you want green salads, vegetable salads, salad sandwiches, or fruit salads we've got you covered!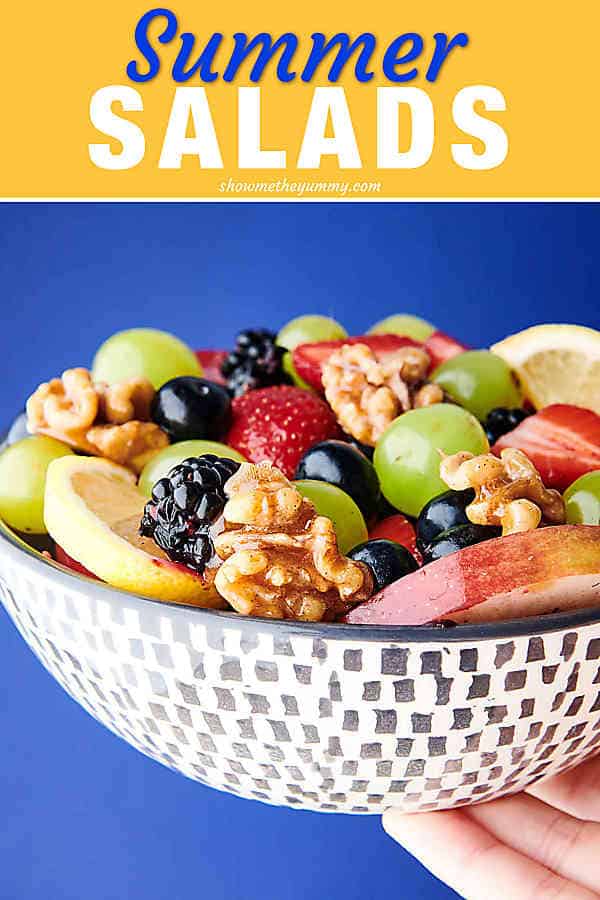 I love Summer salads. There are pasta salads (round up coming soon!), potato salads, chicken salads, fruit salads, and more! The key to salads is that they're cold, fresh, and perfect for Summer.
Whether you're looking for a light and fresh green salad, a healthy lunch, or a delicious side dish for your next Summer BBQ, I've got you covered!
How can i make my salad more interesting?
Whether it's a green salad or a pasta salad, these Summer salads are easily customizable. Play around with different toppings to add a variety of textures and flavors. Don't forget the homemade dressings!
Nuts and Seeds: pecans, pistachios, walnuts
Cheese: feta, goat cheese, fresh mozzarella, parmesan
Fruit: fresh or dried such as cranberries or chopped dates!
Fats: avocado, hummus
Protein: chicken, egg, seafood, steak
Herbs: cilantro, basil, mint
Green salads
Salad sandwiches
Fruit salads
Grain salads
Protein packed salads
Vegetable salads
– Jennifer