The ultimate guide to New Year's Eve Appetizers! Whether you want dips, finger foods, or kid friendly options, we've got you covered!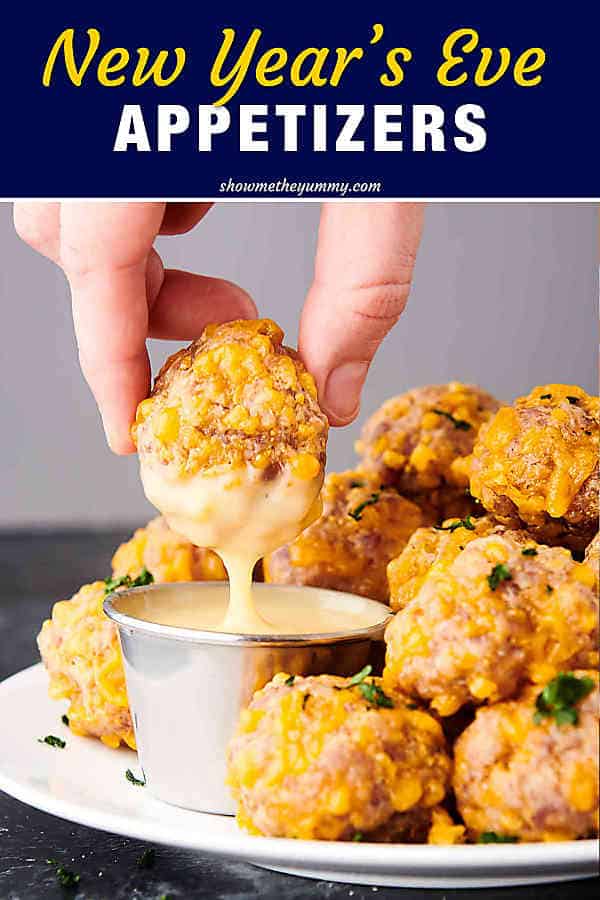 What do you serve at a new year's eve party?
Finger foods, including appetizers and desserts are most commonly served at a New Year's Eve party! Why? Because they're easy to eat standing up and many don't require utensils or even a plate! Dips that can be kept at room temperature or warm in a crockpot are also very popular, because they're quick, easy, low maintenance, and there's often enough to feed a crowd!
With that in mind, I've compiled a list of the best New Year's Eve appetizers—with vegetarian, gluten free, and kid-friendly options too!
New year's eve appetizers
Vegetarian new year's eve appetizers
Gluten free new year's eve appetizers
Kid friendly new year's eve appetizers
You've gotta have some snacks for the kiddos trying to make it to midnight!
– Jennifer