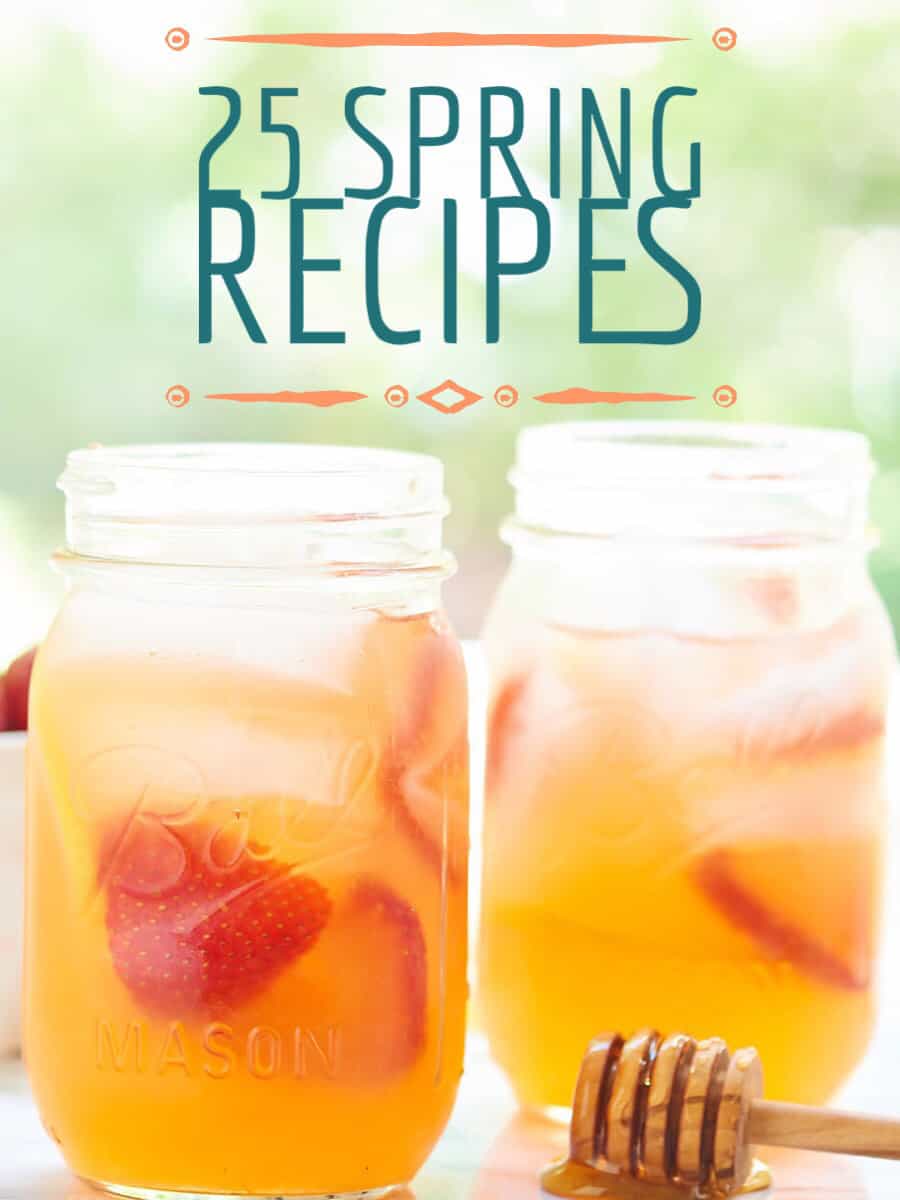 How the heck is it already March 28th? Friday is the 1st, and I for one, am so, so, SO ready for Spring. (Let's just pretend that the whole snowing thing didn't happen last Thursday.)
Spring, for me, means chilly mornings and evenings, and warm, sunny afternoons. Spring also means light, fresh foods that still have a little comfy coziness to them. You know?
To celebrate the final days of March, I thought I'd gather up my very Best Spring Recipes!
Bring oooooon the warm, sunny days!
Spring Recipes for 
Breakfast:
Spring mornings can still be chilly! Cozy with up a healthy breakfast sandwich made of eggs, veggies, & optional turkey & cheese! Make these the day of or make them in advance & store in the freezer!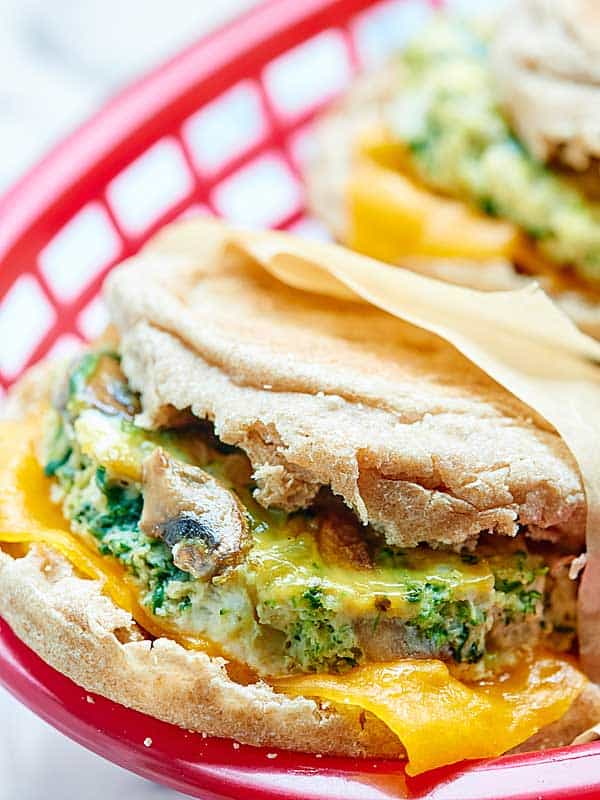 When I think of cinnamon rolls, I typically think of winter, so today, we have these amazingly fluffy and delicious Coconut Lemon Sweet Rolls. These Coconut Lemon Sweet Rolls w/ a White Chocolate Coconut Lemon Cream Cheese Frosting are the perfect spring-y twist on a winter favorite.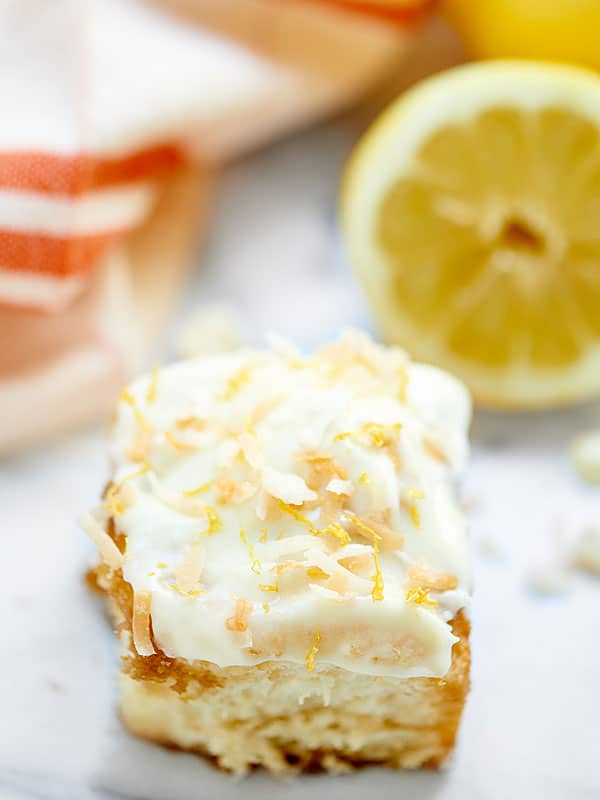 Spring Recipes for Lunch:
Lightened Up Salad Dressings
Whether you prefer Blue Cheese Dressing or Ranch, I've got you covered! Both of these classic dressings are lightened up significantly with greek yogurt.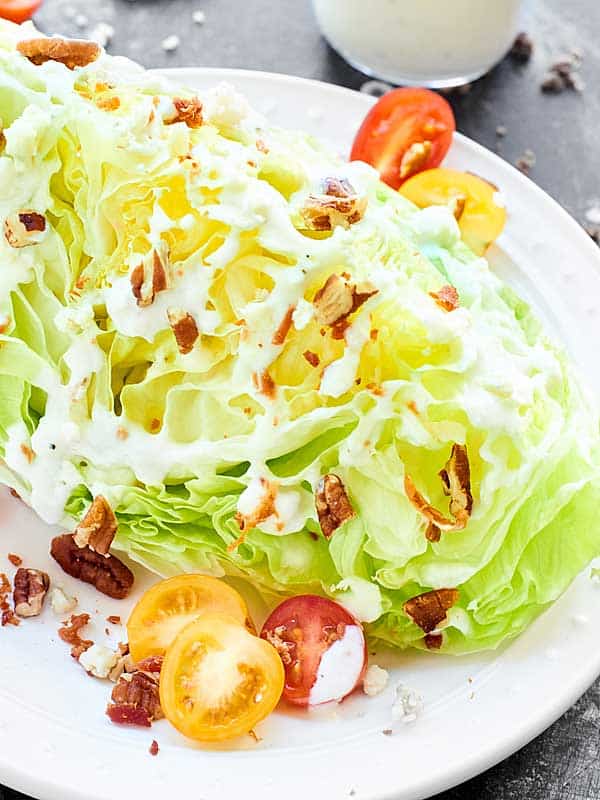 For those cooler spring days, what about this warm mushroom salad? This cozy salad is full of mushrooms and quinoa, spinach, goat cheese, pecans, and is smothered in a honey and apple cider vinegar dressing!
 
Bring this Thai Chicken Salad to work & you'll have the best lunch there. With so many great textures, fresh flavors, & tangy dressing, you'll never get bored!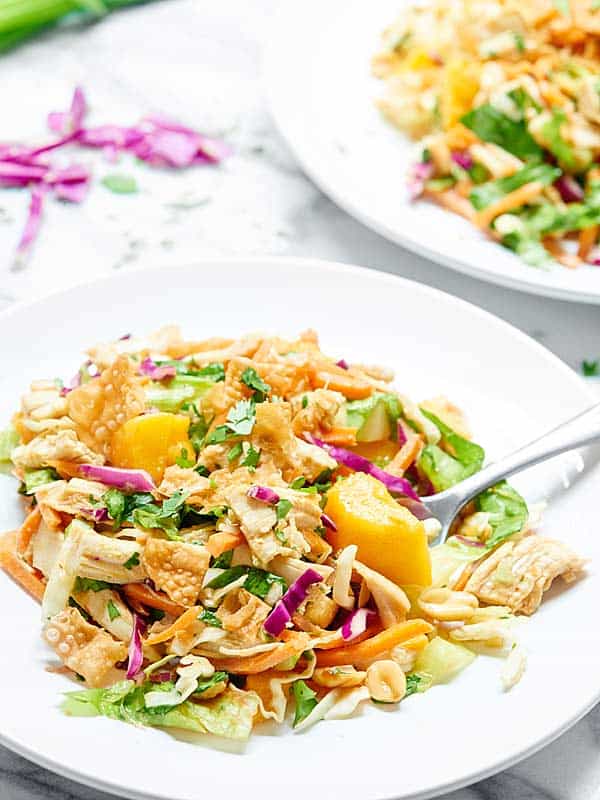 These healthy chickpea lettuce wraps are so quick and easy to put together, taste great, are vegetarian, and of course, are super healthy!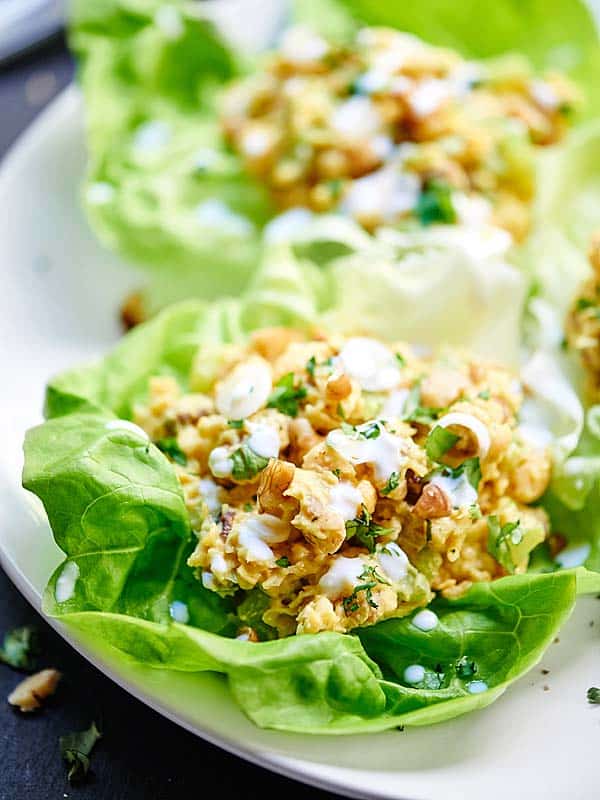 This greek yogurt chicken salad is a lighter version of a truly classic and delicious dish! I promise you won't miss the fatty mayo. With the crunch from the cashews and the slight chew of the raisins, this is my all time favorite spring lunch!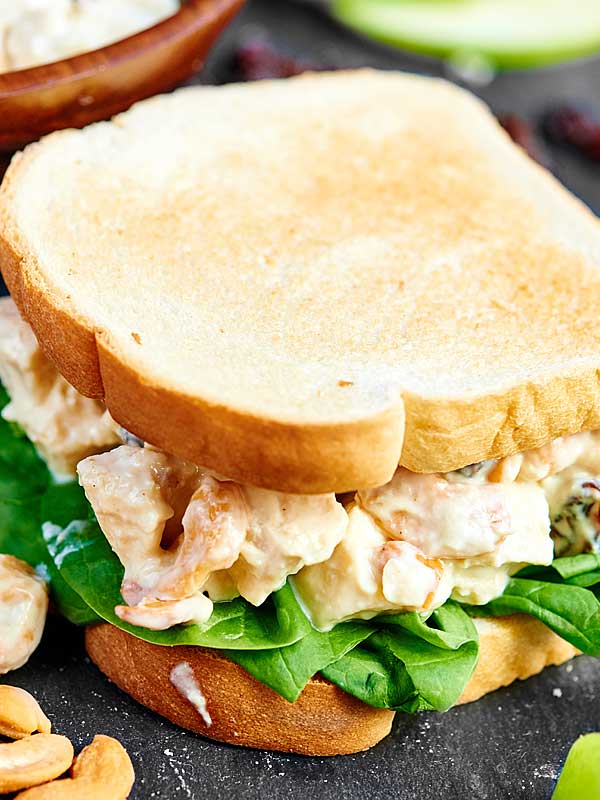 Spring Recipes for Snacks, Sides, & Apps:
Ok. Ok. Normally, queso doesn't necessarily scream SPRING, but this Easy Queso Dip Recipe totally does! It's the perfect dip for your chips! It's lightened up with skim evaporated milk and nonfat plain greek yogurt, and flavored with cheddar cheese, cumin, and chili powder! Great for snacking while watching spring sports or patio happy hours!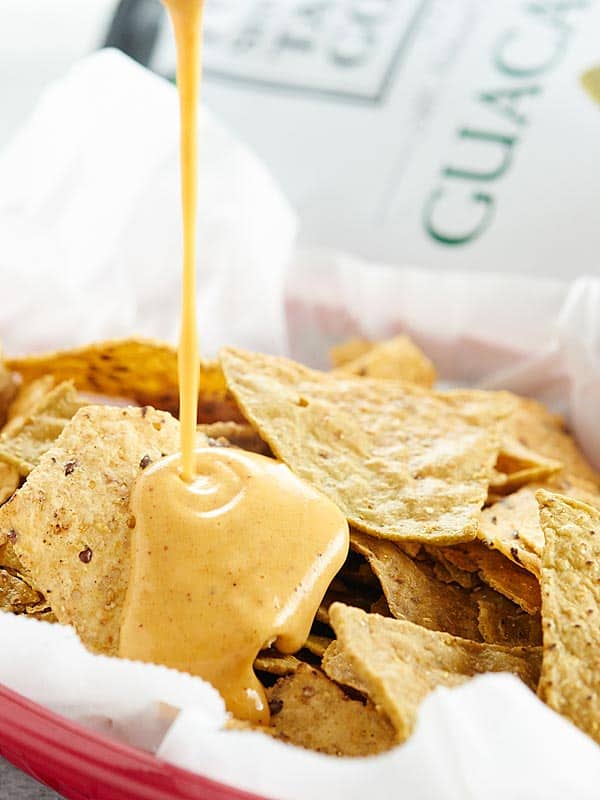 This Greek Tortellini Pasta Salad is vegetarian, easy, and so tasty! Sun dried tomatoes. Salty feta. Chickpeas. Fresh vegetables. Cheese Pasta. Yes please!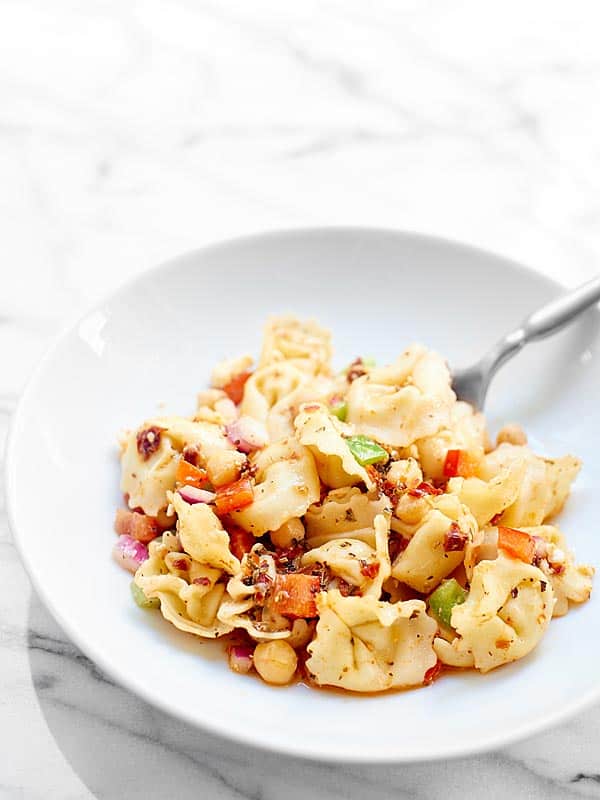 This Balsamic Kale Salad Recipe is quick & easy, so healthy, & full of creamy feta, toasty pecans, & tart berries. All smothered in a balsamic vinaigrette.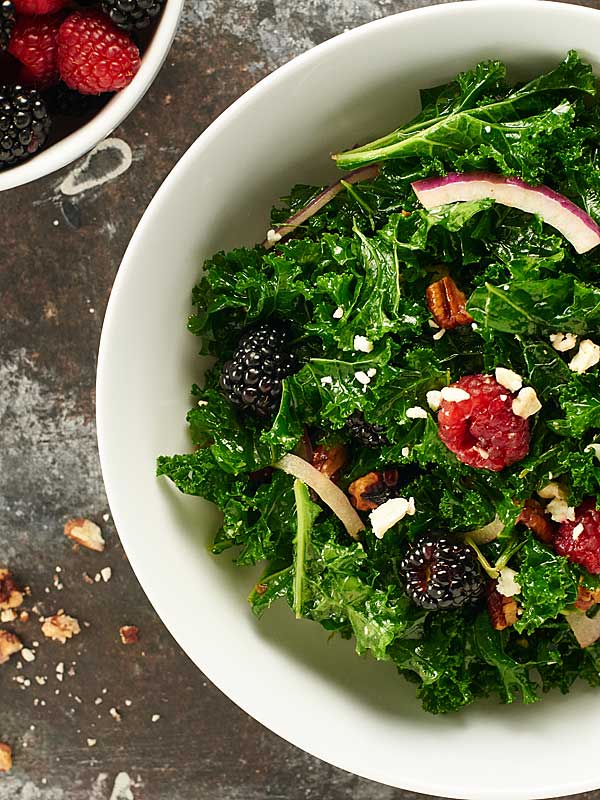 This easy guacamole recipe is vegan, gluten free, and healthy! This guacamole only has 8 ingredients and takes 5 minutes to put together! Fresh ingredients at their finest!
This Strawberry Goat Cheese Bruschetta is my favorite appetizer. Ever. Slightly chewy bruschetta is topped with creamy goat cheese, peppery arugula, juicy strawberries, and earthy basil!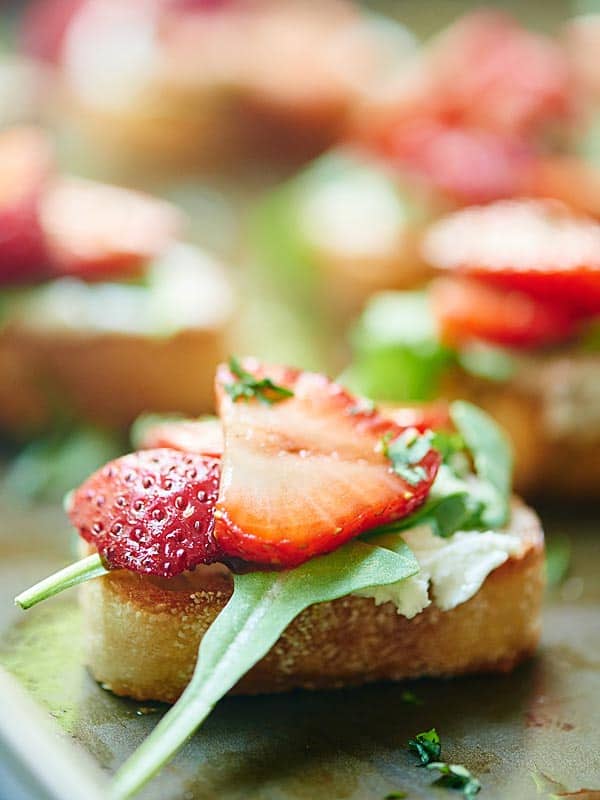 Spring Recipes for Dinner:
Spring evenings can still be so chilly, but this tilapia will surely keep you warm! A twist on a Thai curry, this Roasted Red Chili Tilapia Recipe is full of tilapia in yellow curry sauce, roasted red chili paste, sweet potatoes, and coconut milk. Served over rice, this recipe is  light, easy, and full of flavor!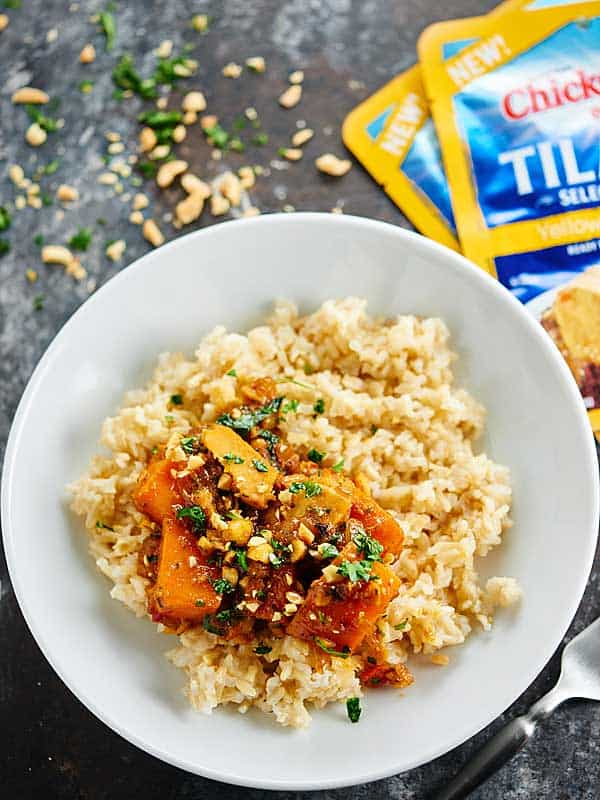 Not quite ready for grill season? That's ok! Try my Slow Cooker Carne Asada instead! Everything you love about carne asada made easier with a crockpot! This Slow Cooker Carne Asada is so tender, juicy, full of flavor, and topped with the best, homemade pico de gallo.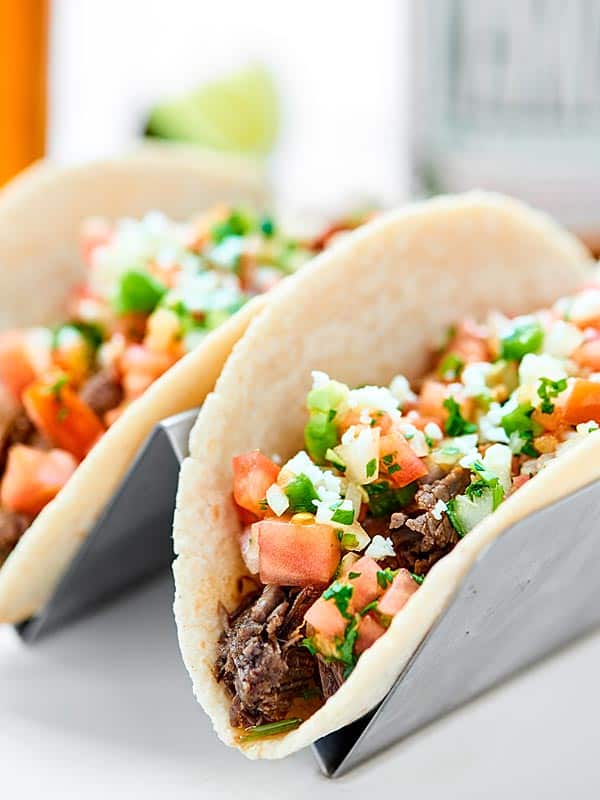 This Healthy Alfredo Sauce is a significantly lightened up version of a classic (helloooo only 530 calories for the ENTIRE sauce recipe). Made with skim milk, broth, greek yogurt, and parmesan, this alfredo sauce will surely impress without the guilt!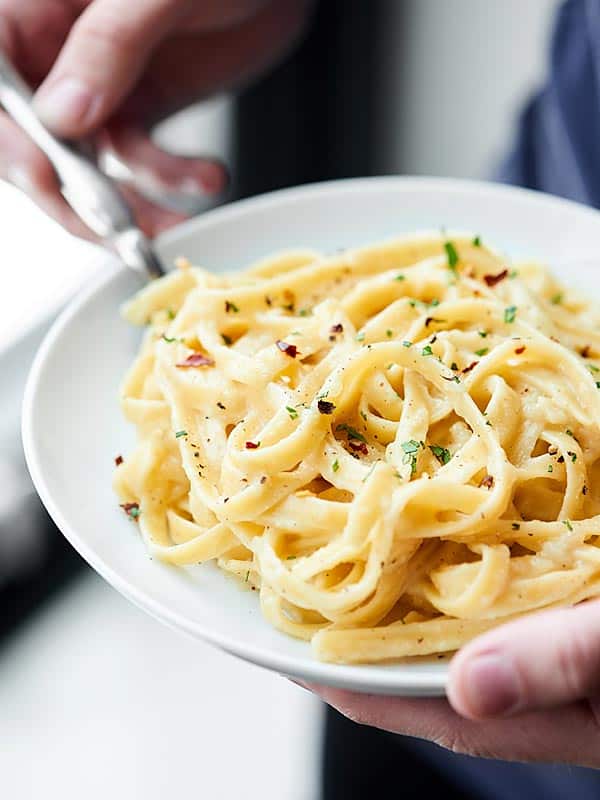 This honey, soy, and garlic tilapia is perfect for a quick and easy weeknight meal! It's healthy, delicious, and comes together in a matter of minutes!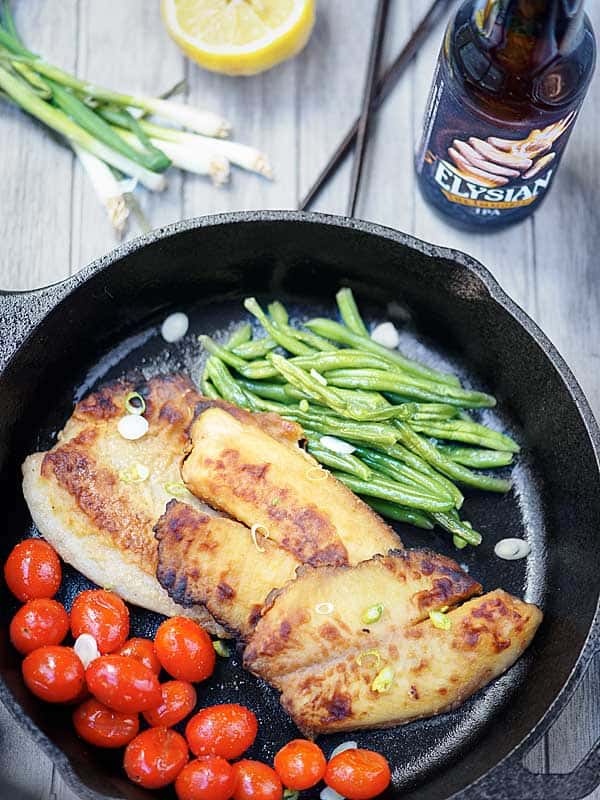 This Crockpot Orange Chicken is better than take out! It tastes better, is so much healthier, and is ridiculously easy to make. Orange chicken for the win!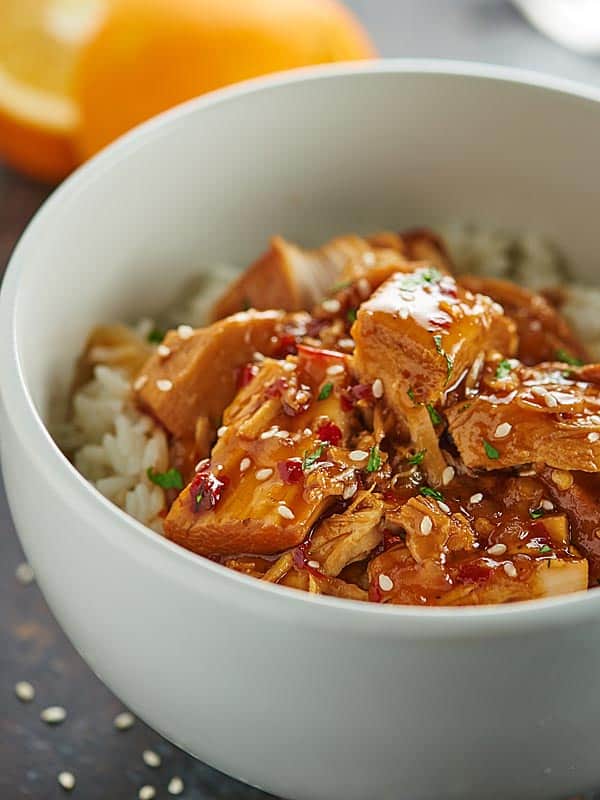 This Portobello Mushroom Burger is vegetarian, healthy, can be gluten free, and is topped with caramelized onions, a homemade basil (or cilantro) pesto, and goat cheese!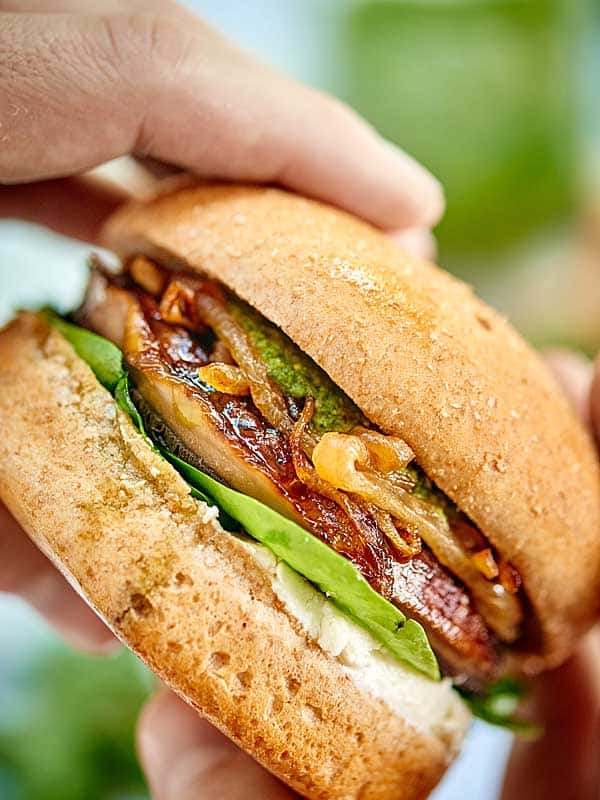 Spring Recipes for Dessert:
This girl NEEDS her dessert after dinner, but with swim suit season right around the corner, I want something delicious without the guilt. 😉 Enter: greek yogurt cream cheese cheesecake! All the flavor with a fraction of the calories!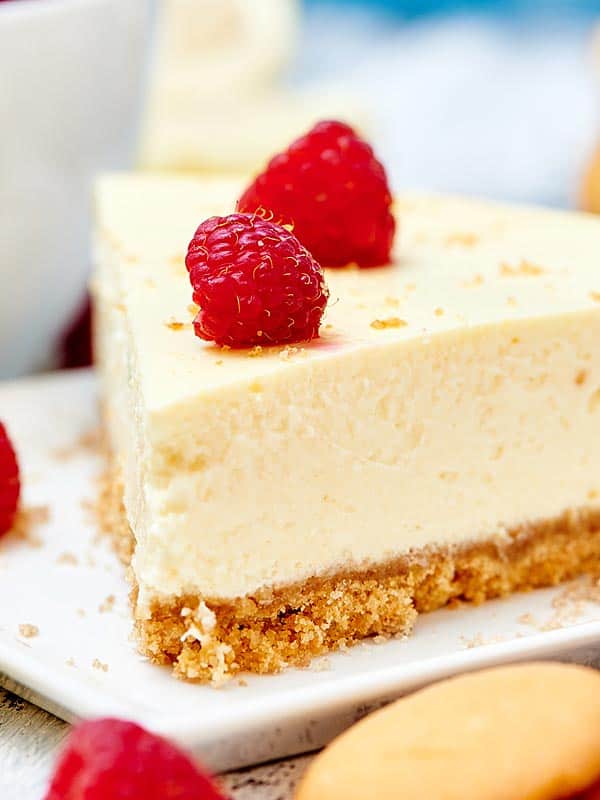 Spring = Lemon Bars. Yes? Yes.  The base is a simple shortbread crust. It's rich, buttery, and perfectly sweet. The filling is a twist on a classic. It's light, lemony, and the Summer Shandy comes through beautifully.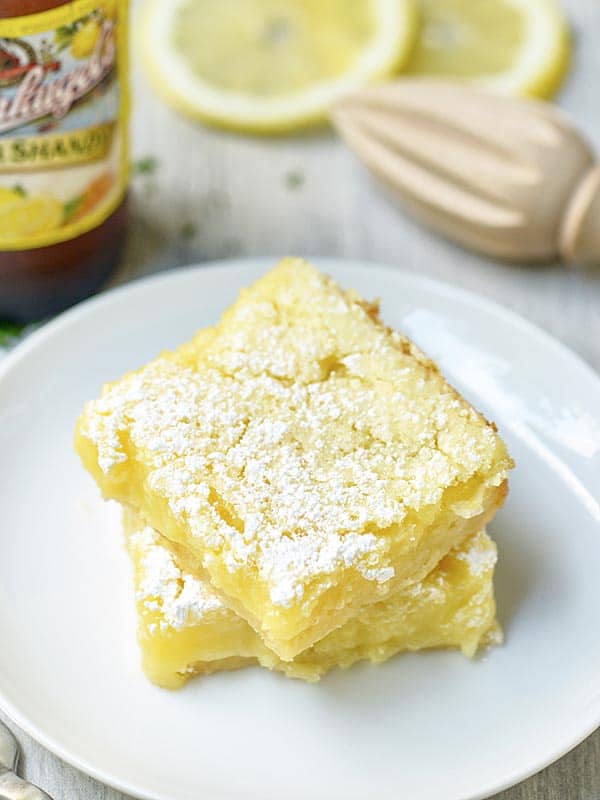 Spring Recipes for Drinks:
Smoothies
Want pack in fruit (& veggies) first thing in the morning? Be sure to check out my favorite smoothies: Tropical Green Smoothie, Blueberry Muffin Smoothie, Peach Cobbler Smoothie. They're all packed with nutrients, delicious, and SO easy!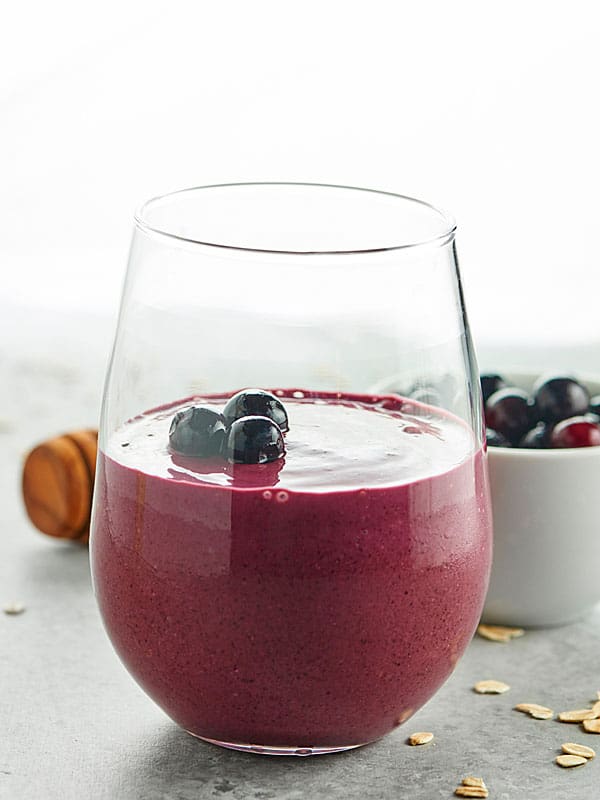 This honey strawberry lemonade only has four ingredients and is naturally sweetened! Perfect for kids! Add a shot of gin for an adults only spring cocktail! 😉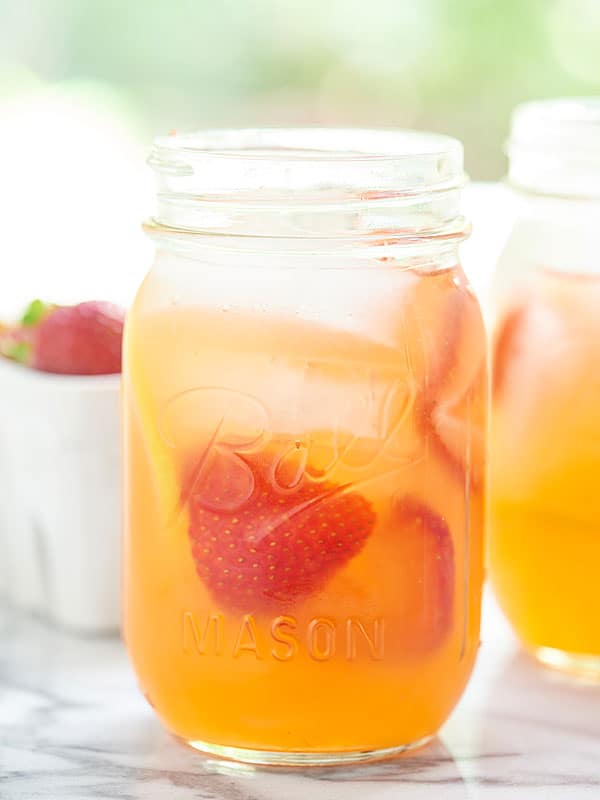 This Blueberry Peach Mojito is the cocktail of all spring cocktails! Peach puree, a homemade blueberry simple syrup, fresh mint, and rum. It's cocktail time!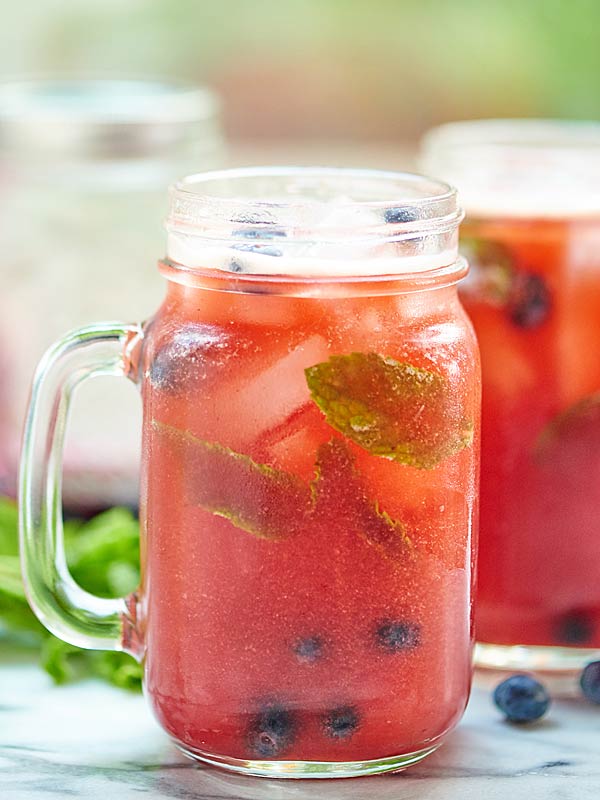 S'Mores Season/Iced Coffee Season are right around the corner! This S'Mores Iced Coffee is creamy, chocolatey, filled with marshmallow fluff and has a fun chocolate and graham cracker rim! It's a caffeinated S'More in a glass!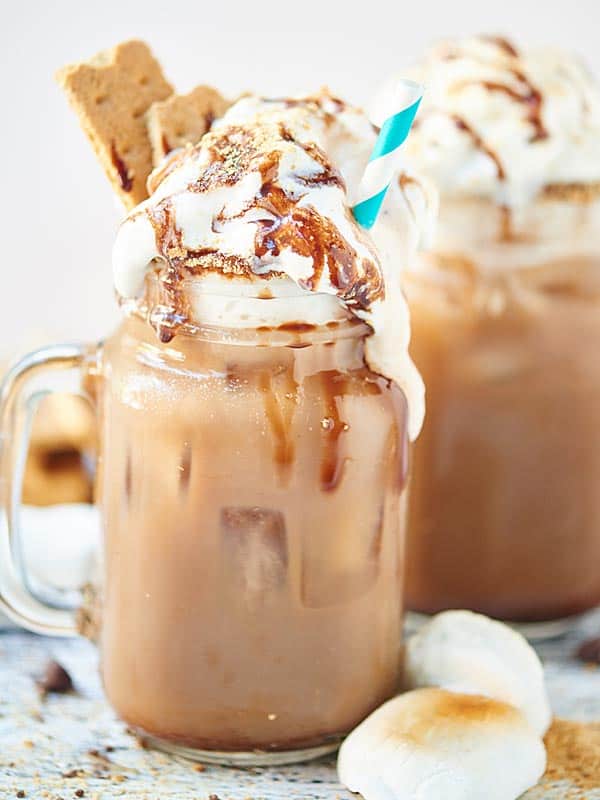 Favorite. Thing. Ever. Watermelon, strawberries, wine, vodka. Gah! It's perfection.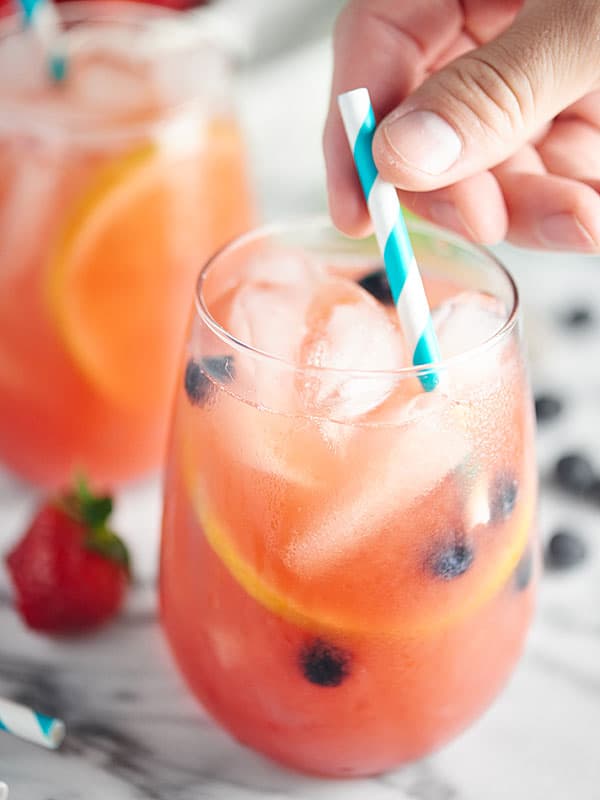 Happy Spring you guys! I hope you love all of my favorite Spring Recipes. ♡
– Jennifer
What are your favorite spring recipes? Show me the yummy!