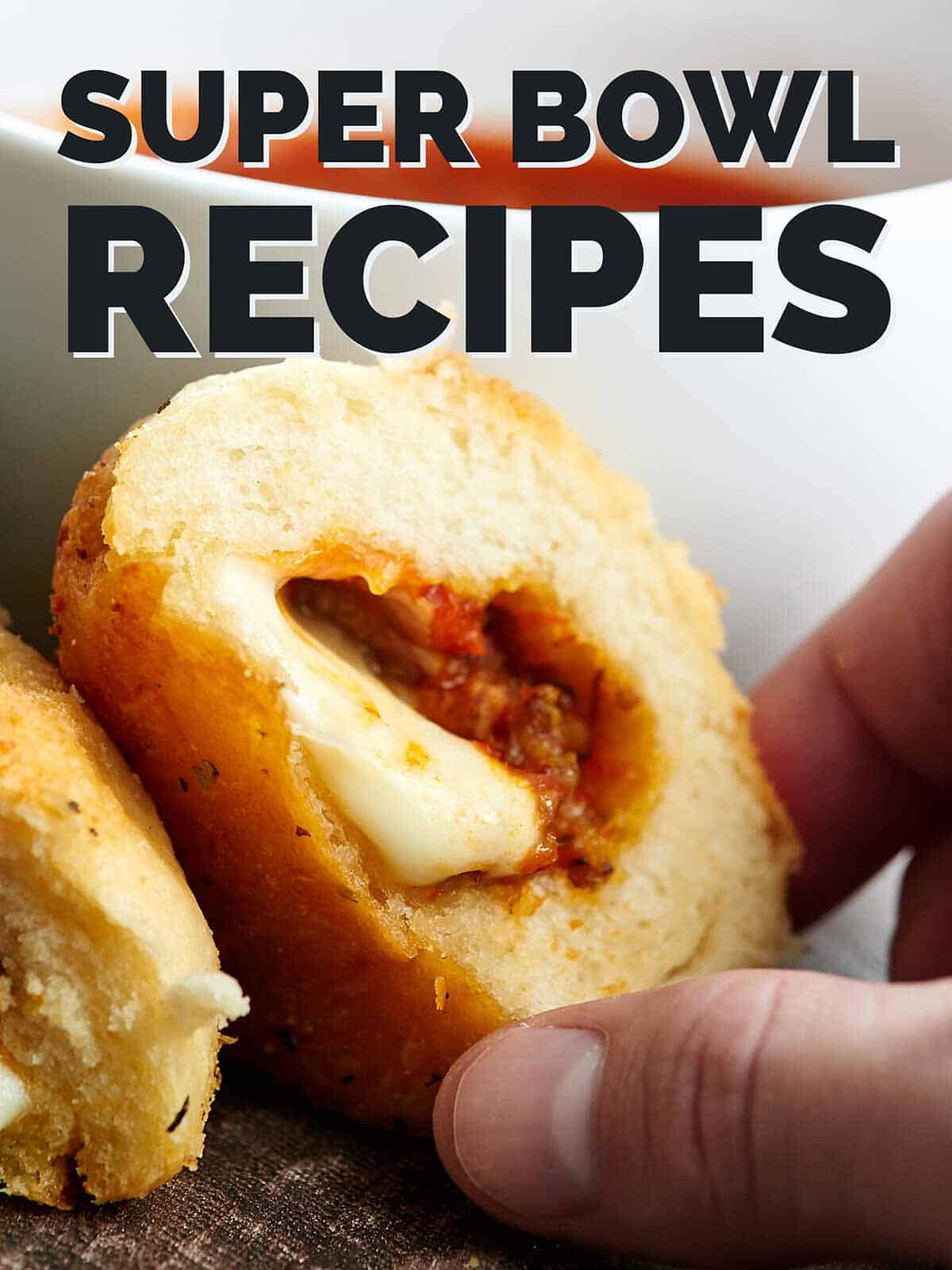 Let's be real. The Super Bowl is alllll about the food. Amiright or amiright? So today, I've gathered up my favorite Easy Super Bowl Recipes so you'll be ready for the big game!
Are you ready for some fooooootbaaaaaallllllll?!
Snacks? 😉
Easy Super Bowl Snacks/Apps/Sides
Pre-made biscuits are stuffed with pizza sauce, mozzarella, sausage or pepperoni and smothered in melty butter and your favorite pizza spices to make this gooey and delicious Stuffed Pizza Rolls Recipe!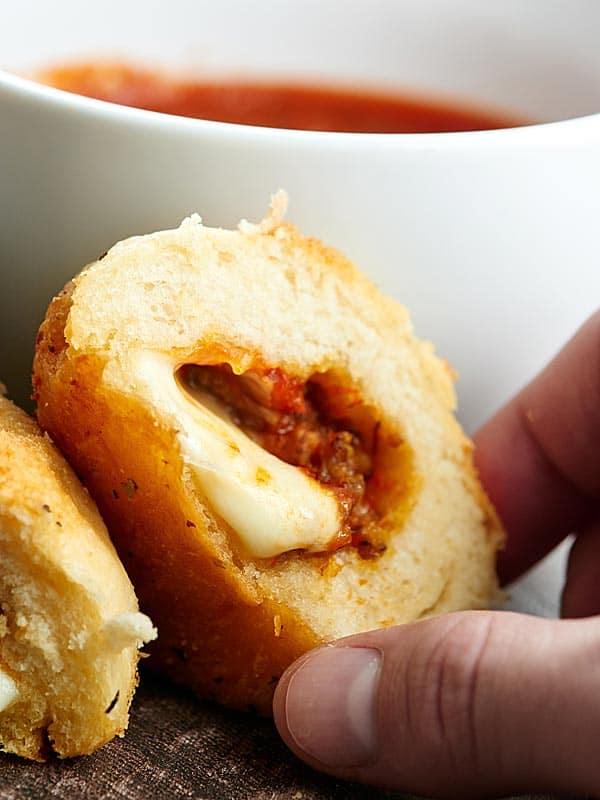 Chex mix that's made in the crockpot?! Yes please! This slow cooker chex mix is easy to make, flavored w/ ranch seasoning, & addicting! You've been warned.
These Bacon Wrapped Dates are perfect for football (or any!) snacking! Only 3 ingredients – bacon, dates, goat cheese – and 20 minutes needed for the easiest and tastiest snack!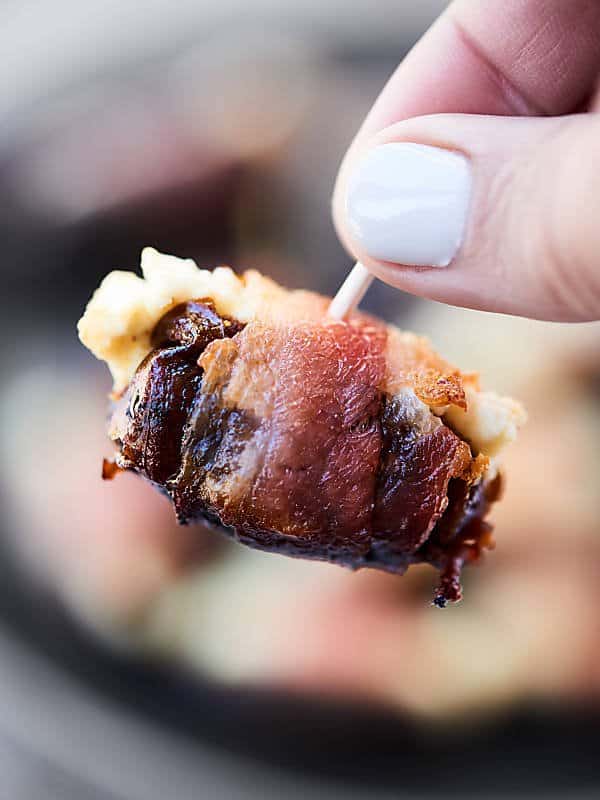 Chicken Wonton Cups made two ways. Wonton cups are filled with a spicy buffalo, blue cheese filling or a sweet BBQ, jack cheese filling and baked to golden perfection!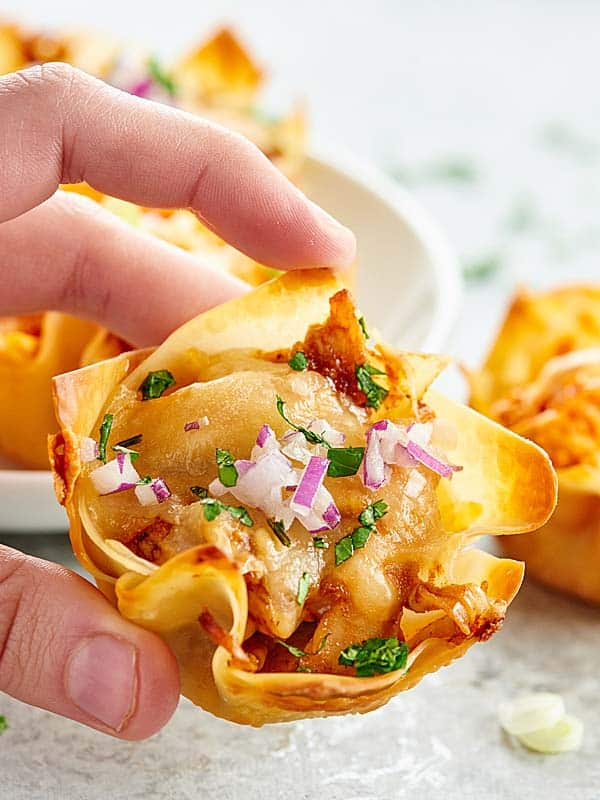 The perfect side dish for Game Day Chili! Plus, only ONE bowl and NINE ingredients necessary for this Easy Cornbread Recipe! This cornbread contains no flour – so it's gluten free – and TWO kinds of corn: creamed corn and sweet corn!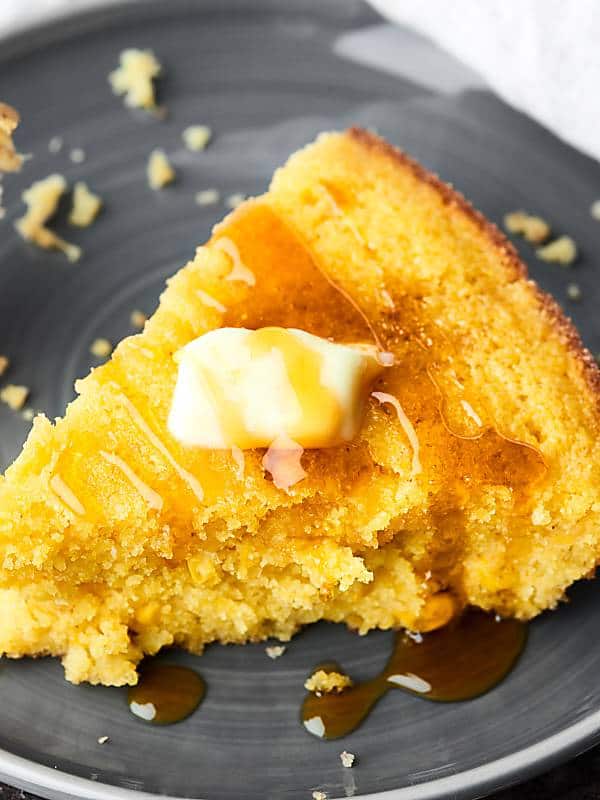 Easy Super Bowl Dips
This Easy Queso Dip Recipe is the perfect dip for your chips! It's lightened up with skim evaporated milk and nonfat plain greek yogurt, and flavored with cheddar cheese, cumin, and chili powder!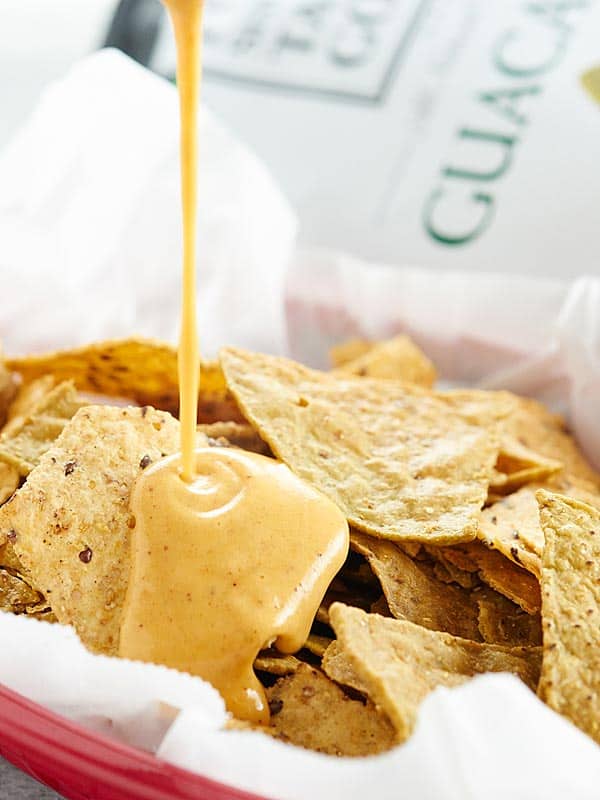 This Crack Dip is highly addictive. You've been warned. 😉 Full of cream cheese, bacon, sour cream, spices and more, you're never gonna want to stop eating it!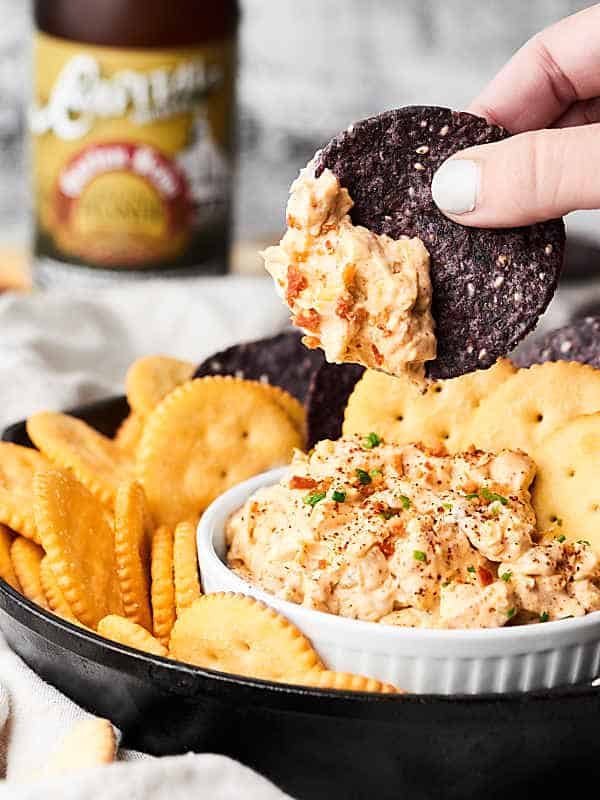 This Slow Cooker Cheesy Buffalo Chicken Dip is the snack dreams are made of! Only 5 minutes of prep for this ultra cheesy, perfectly spicy, super creamy chip dip!
This Healthy French Onion Dip Recipe is lightened up w/ non fat greek yogurt, olive oil mayo, & is full of yummy spices! The perfect dip for your chips!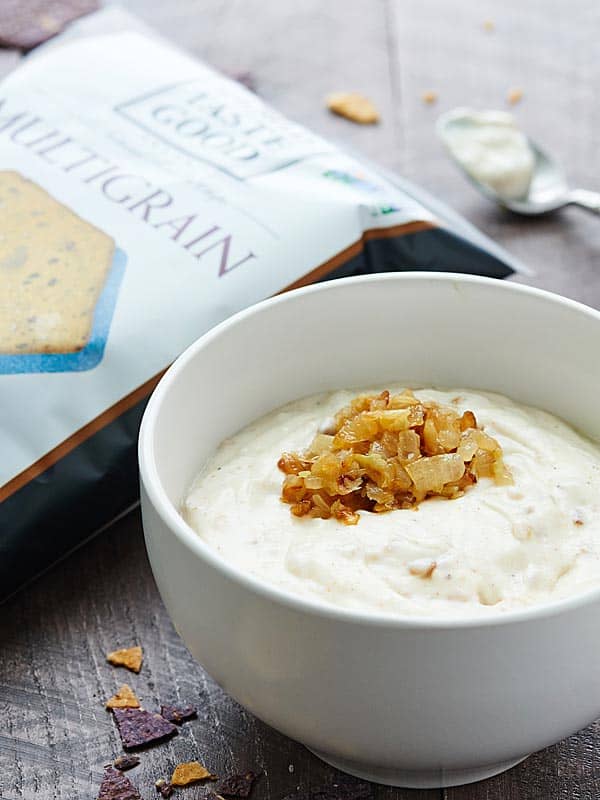 This Easy Pico de Gallo Recipe comes together in a matter of minutes! Fresh tomatoes, onion, cilantro, jalapeno, lime, & garlic make this truly delicious.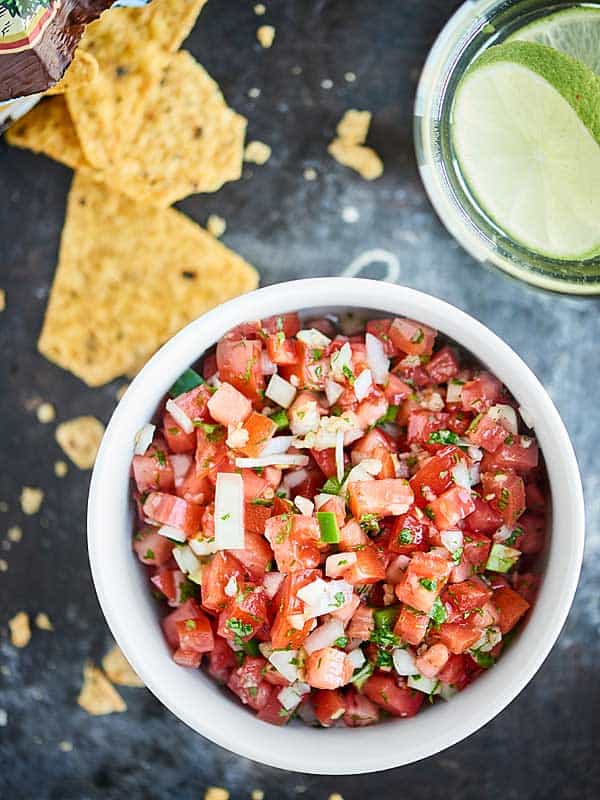 Easy Super Bowl Main Dishes
This Slow Cooker Mac and Cheese takes minutes to put together and is full of FOUR kinds of cheese: Asiago, Sharp Cheddar, Monterey Jack, and Gouda, which makes this the best holiday side dish!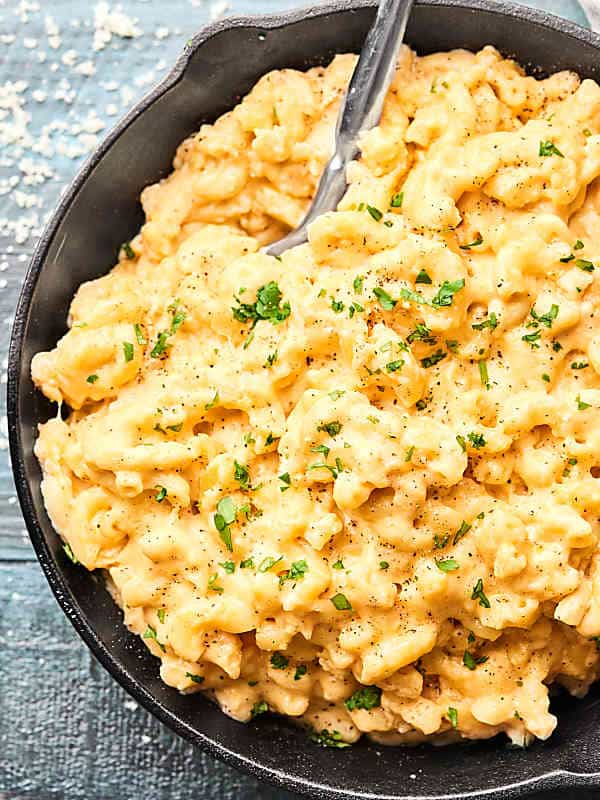 Kettle Chip Chicken Nachos. Jalapeno and Sea Salt Kettle Chips are piled with black beans, chicken, gooey cheese, sweet corn, dollops of sour cream, and some green chiles and jalapeños!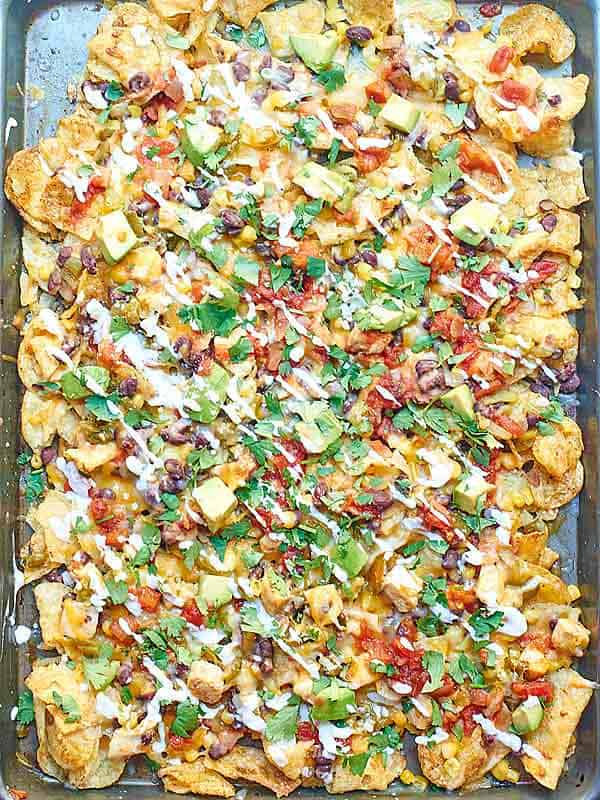 An easy homemade pizza dough topped with all your favorite taco toppings, this Taco Pizza with Homemade Pizza Dough will be a new Friday Night Pizza Night favorite!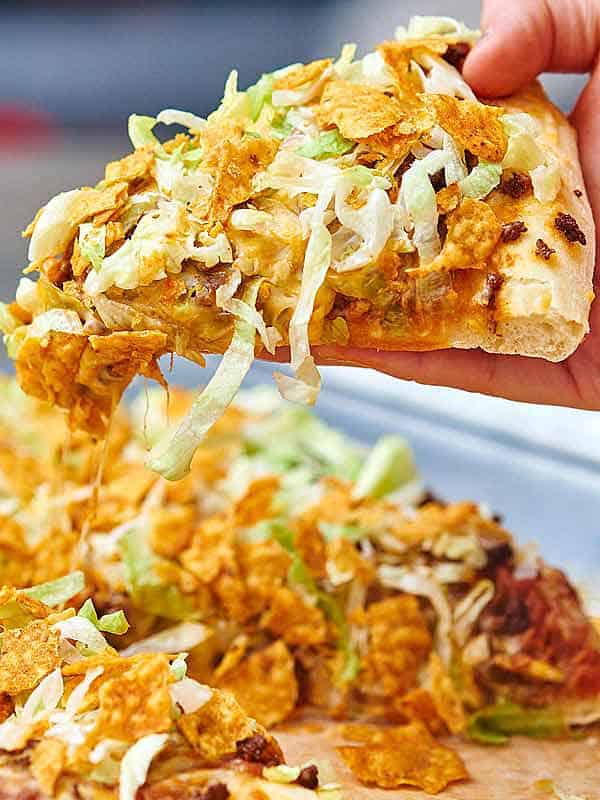 This Healthy Turkey Taco Chili comes together in just over 30 minutes! It's healthy, gluten free, loaded with veggies and lean protein, and absolutely delicious!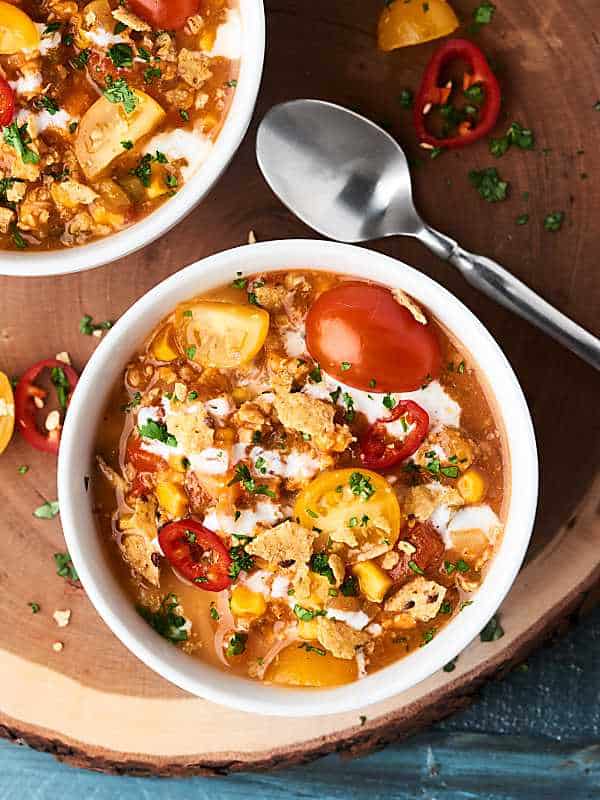 Slow Cooker Carnitas. An easy, flavorful, healthy meal made in the crockpot. Tender pork served in your favorite tortilla and topped with a homemade salsa? Gimme!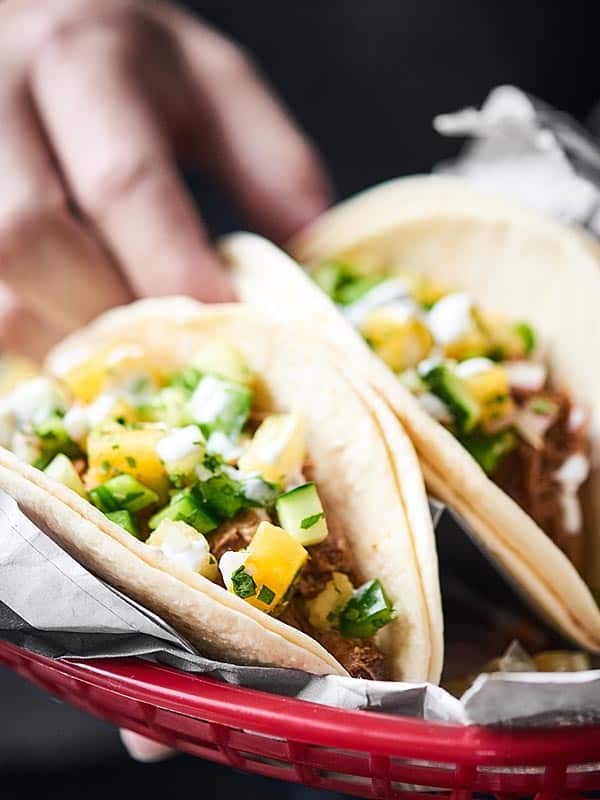 Easy Super Bowl Desserts
S'Mores Cookie Cups. A simple graham cracker cookie is stuffed with a melty hershey's kiss, topped with a marshmallow, and gets toasted to golden perfection!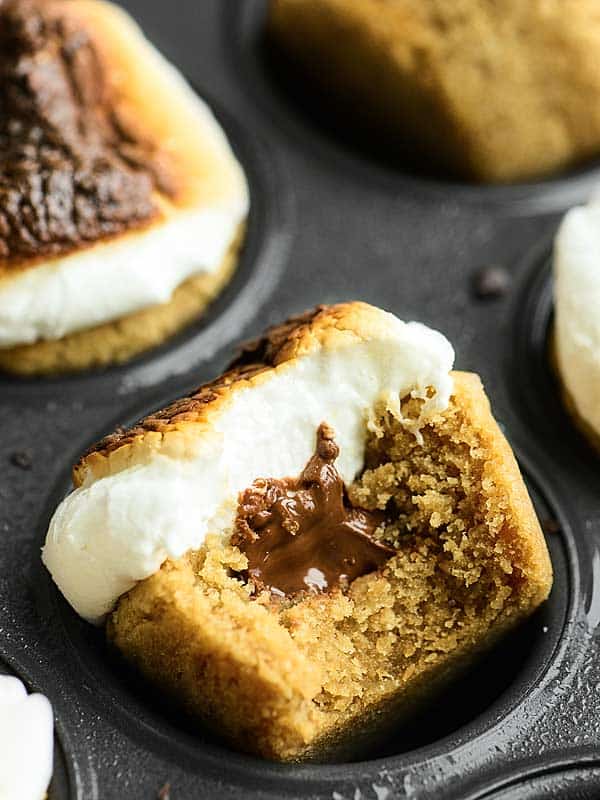 Only four ingredients, ten minutes, and one pot to make the BEST Rice Krispie Treats Recipe! This easy dessert is a sure crowd pleaser!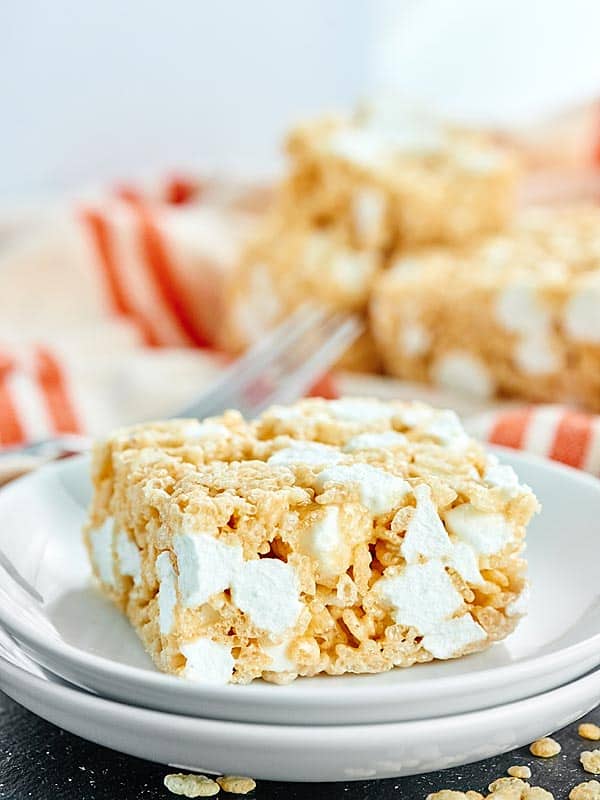 These Oatmeal Chocolate Chip Cookies are ultra chewy and naturally gluten free. These cookies are full of oats, brown sugar, cinnamon, and chocolate chips!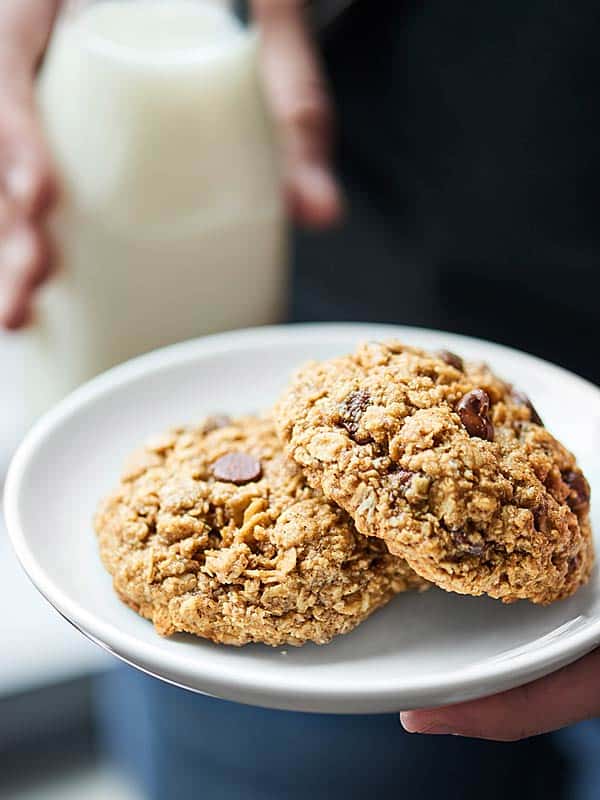 This is the best puppy chow recipe! Now, I know you probably just rolled your eyes, because who doesn't know how to make puppy chow?! Here's the thing. Most people don't make it right! In my recipe, the ingredients are the same, so what makes my puppy chow even better? The ratio! More chocolate, more peanut butter, more powdered sugar!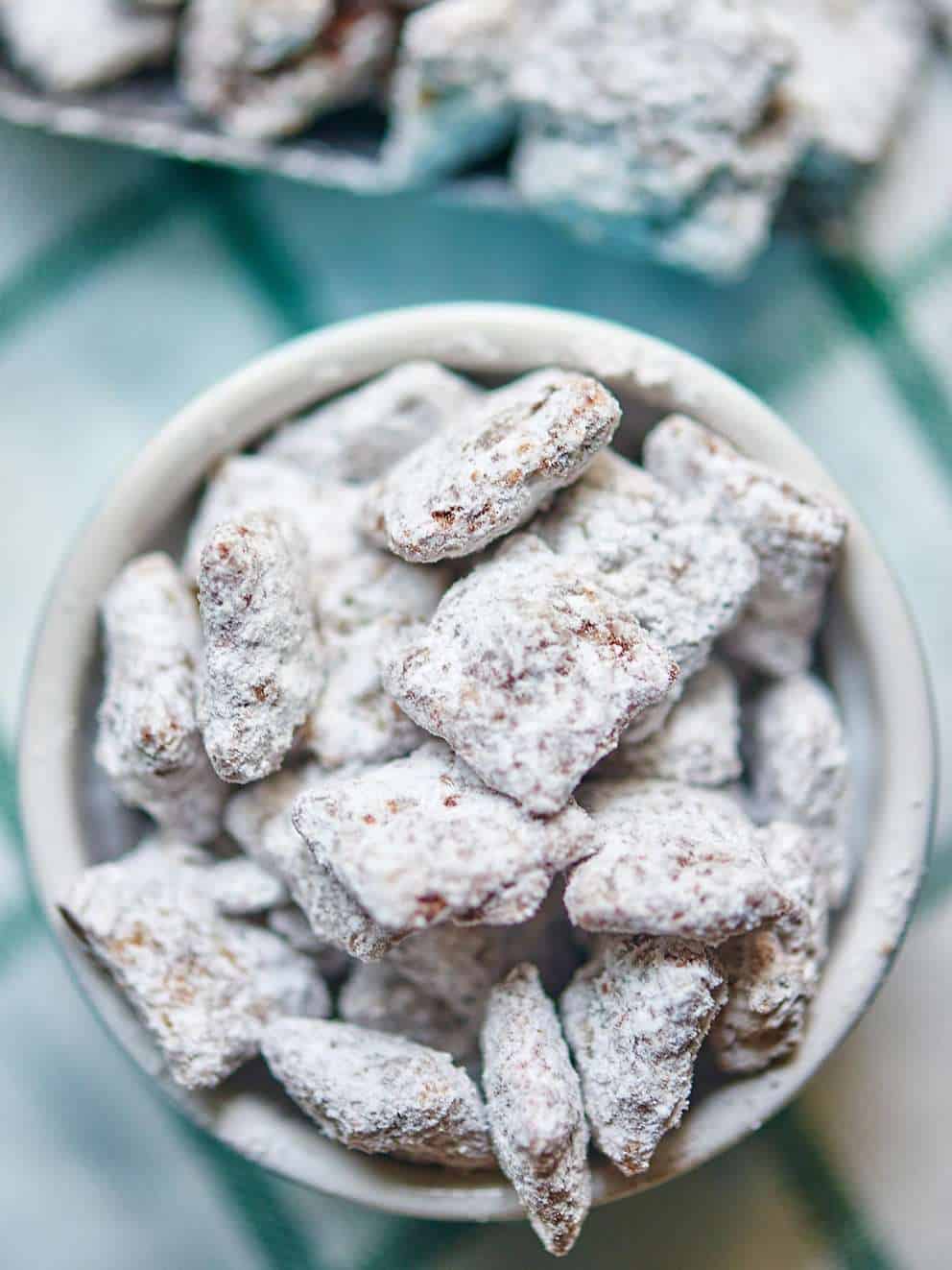 The perfect fudge-y, chocolatey, gooey, thick brownies you'll ever taste. Plus, you only need one bowl to make them!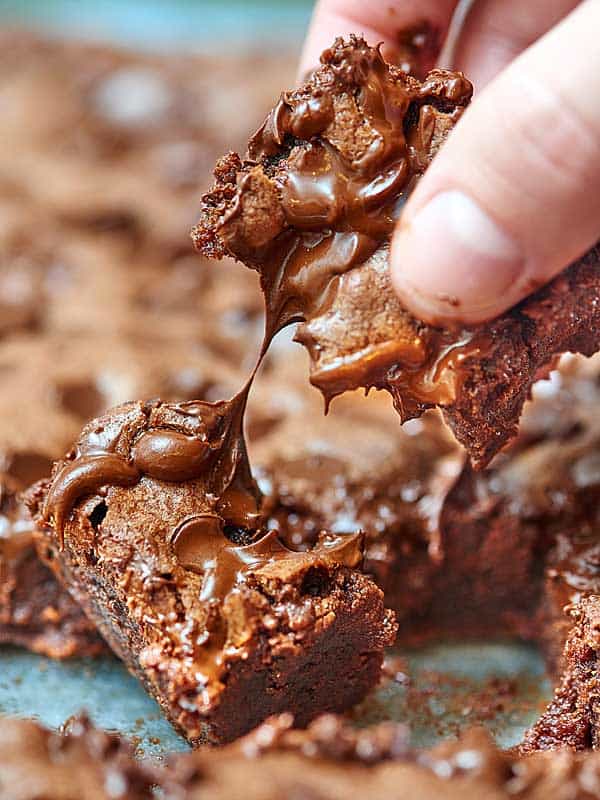 Easy Super Bowl Drinks
A classic, Easy Margarita Recipe. 5 ingredients: tequila, simple syrup (or agave), lime, lemon, and orange juice! A simply perfect and refreshing cocktail!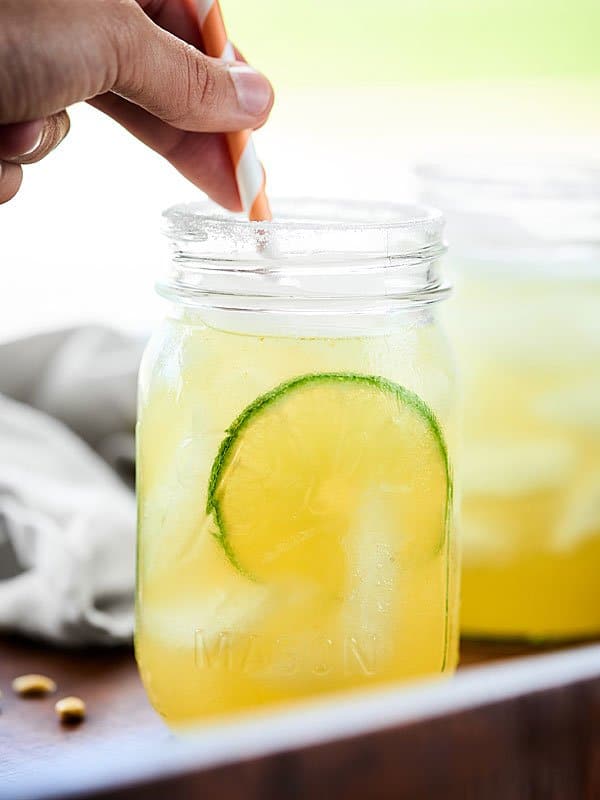 This Watermelon Sangria is summer in a glass! Fresh watermelon, strawberries, & lemons make it so seasonal! The addition of wine & vodka doesn't hurt either. 😉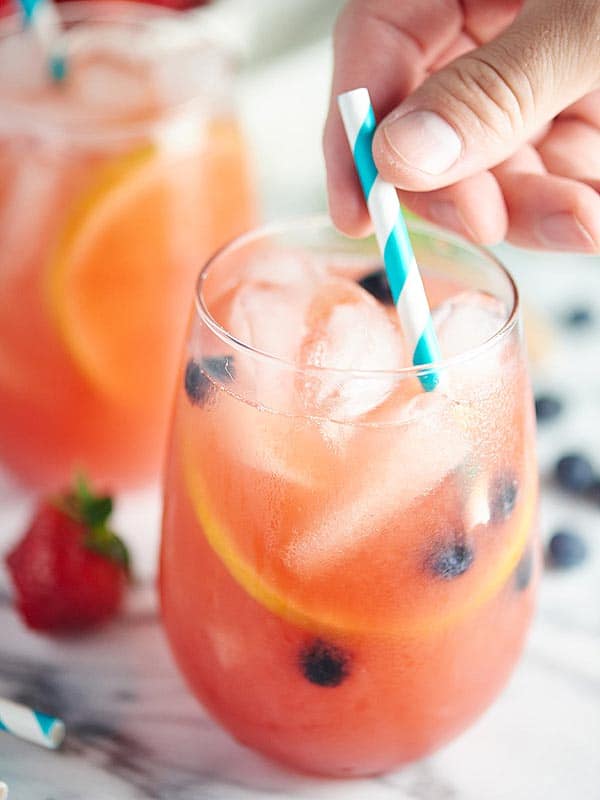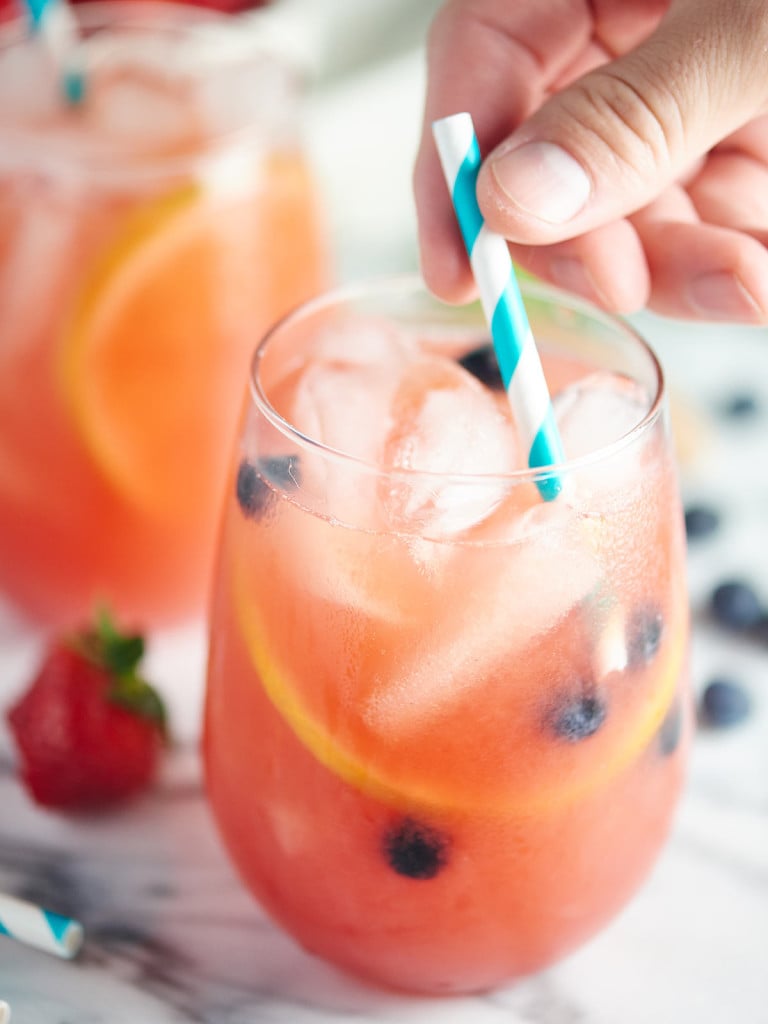 Habanero, Mango, Lime, Tequila. Spicy, sweet, fruity, tart. Sounds like the making of the perfect Mango Habanero Margarita!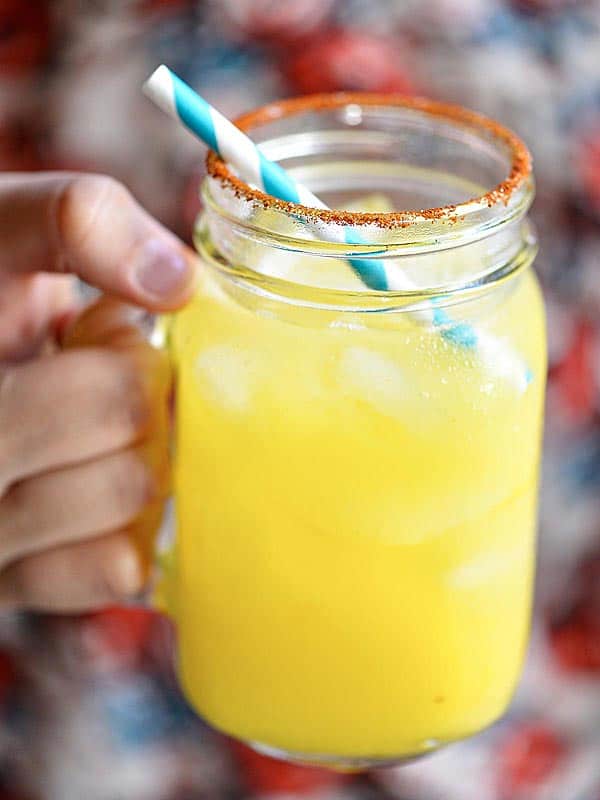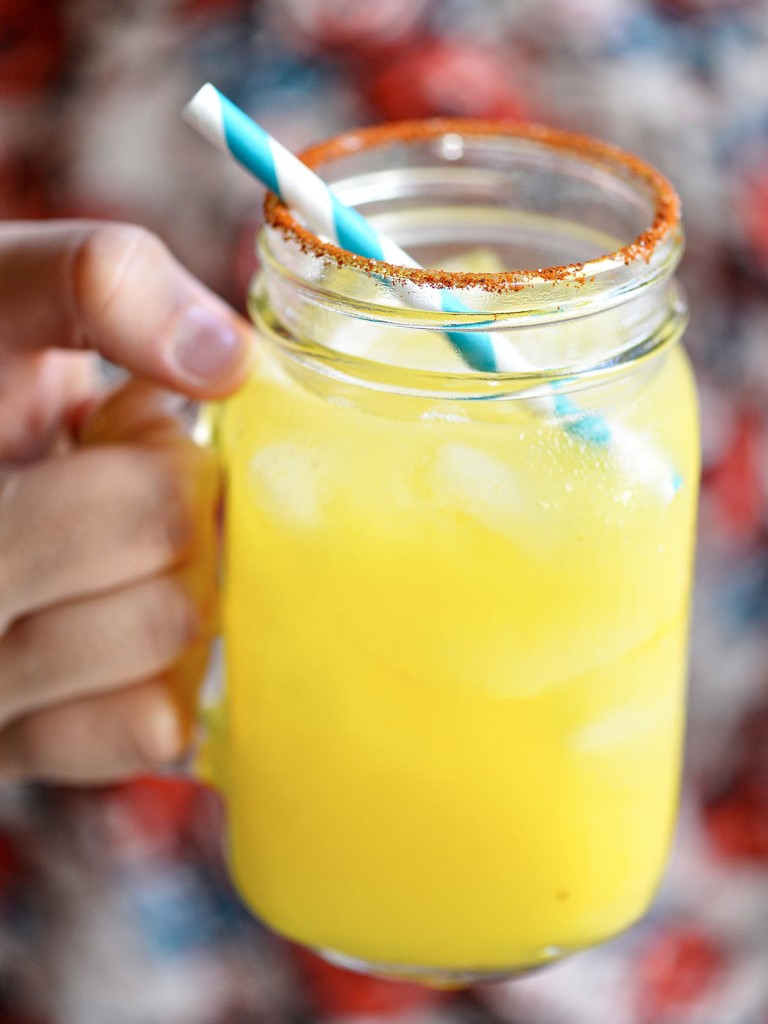 This honey strawberry lemonade only has four ingredients and is naturally sweetened! Perfect for kids! Add a shot of gin for an adults only cocktail!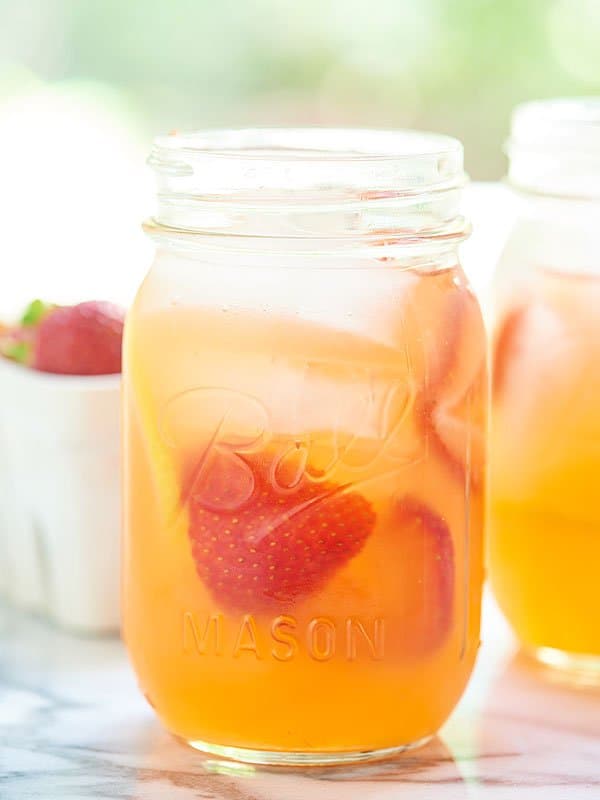 A twist on a classic, this Strawberry Jalapeno Margarita Recipe is quick and easy to put together, and is the perfect combination of sweet from the strawberries, spicy from the jalapeno, salty from the chili powder/salt rim, and a little tart from the lime.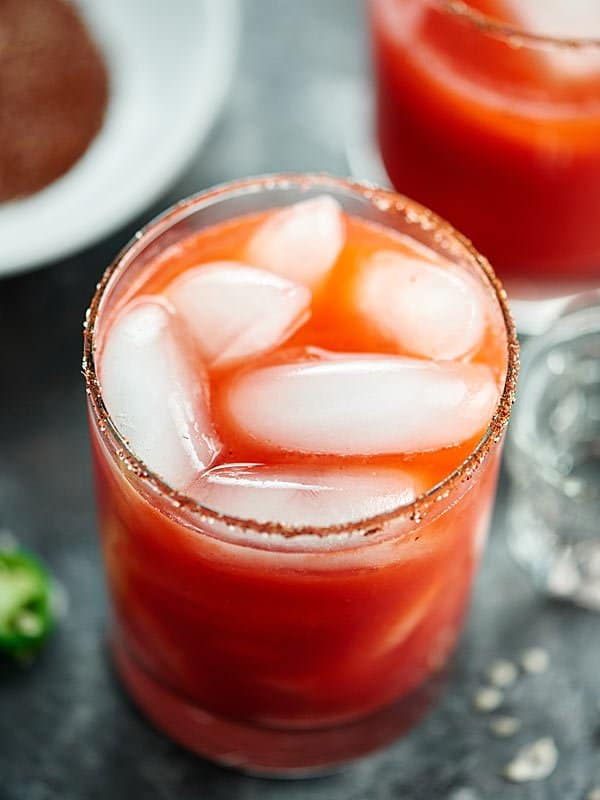 Go *team* Go!
– Jennifer
What are YOU eating for the Super Bowl? Show Me the Yummy!