Habanero, Mango, Lime, Tequila. Spicy, sweet, fruity, tart. Sounds like the making of the perfect Mango Habanero Margarita!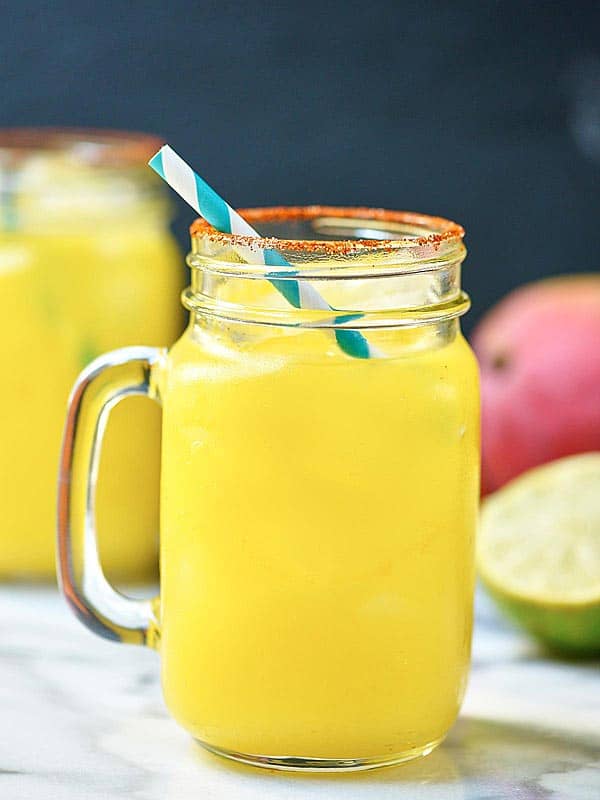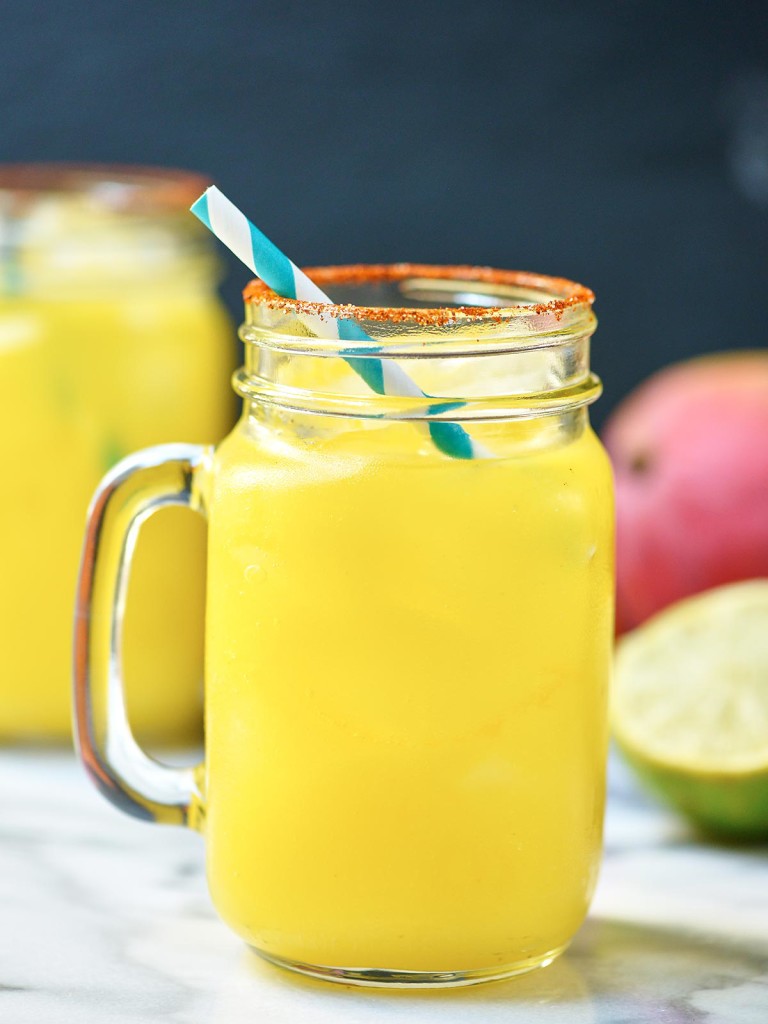 Today is Monday. Today is June 1st. Today is Mango Habanero Margarita day.
Yes please.
Let me explain.
Memorial Day weekend, to me, marks the first day of grilling season and summer, which inevitably means margarita season, so today, I've declared it to be Mango Habanero Margarita Day!
By now, you guys know my love for Mexican food, chips and salsa, and of course, margaritas.
As much as we love our usual Friday Night-Mexican Night spot, sometimes Trevor and I like to mix it up and go to… a different Mexican restaurant. 😉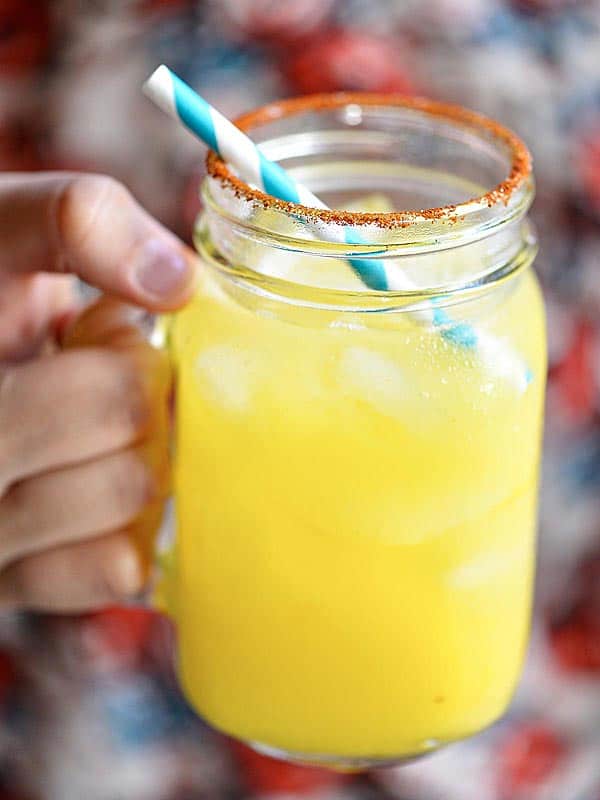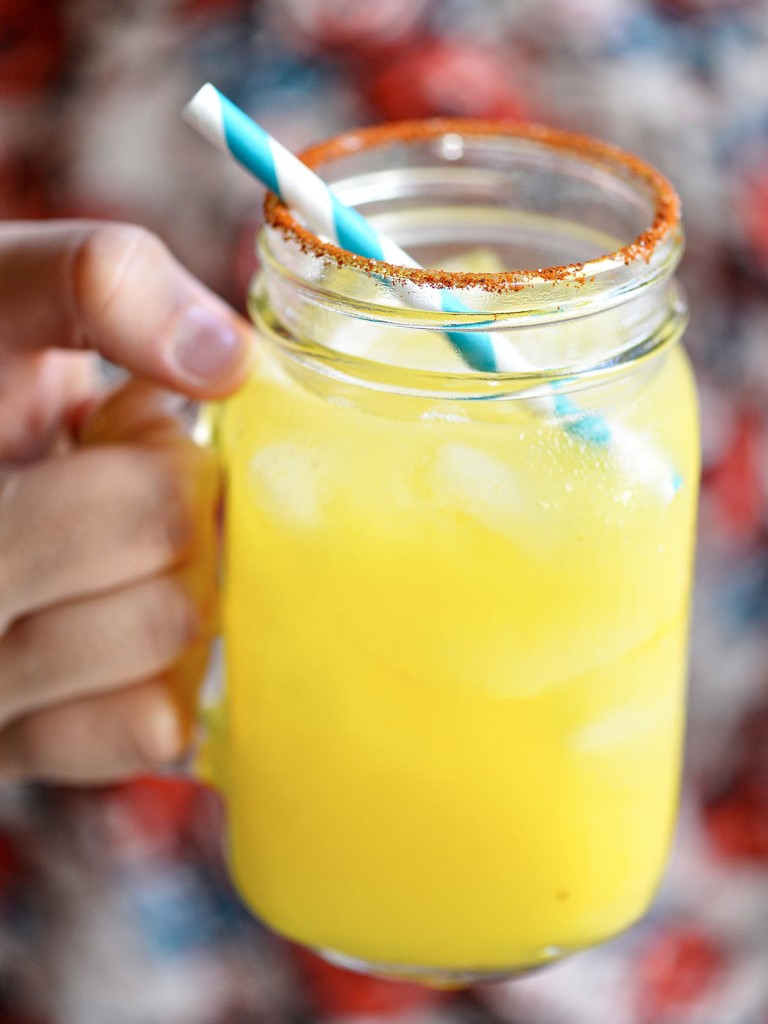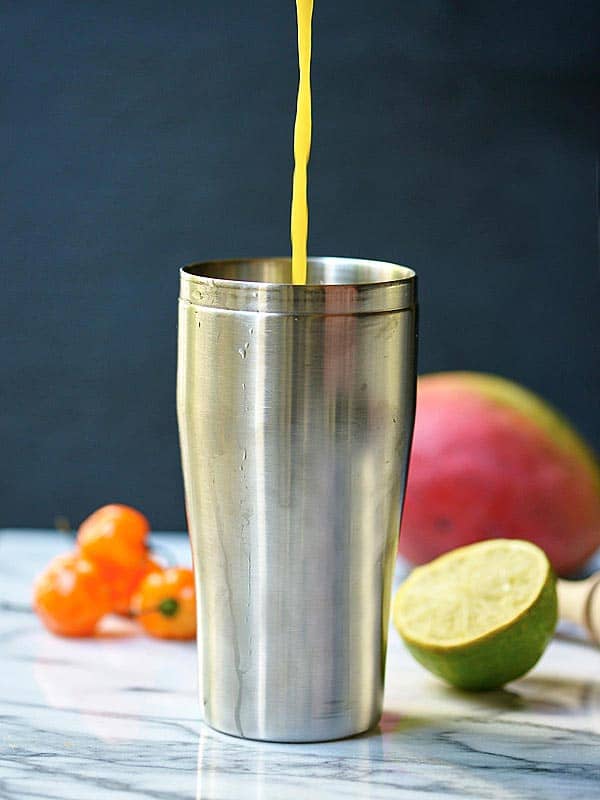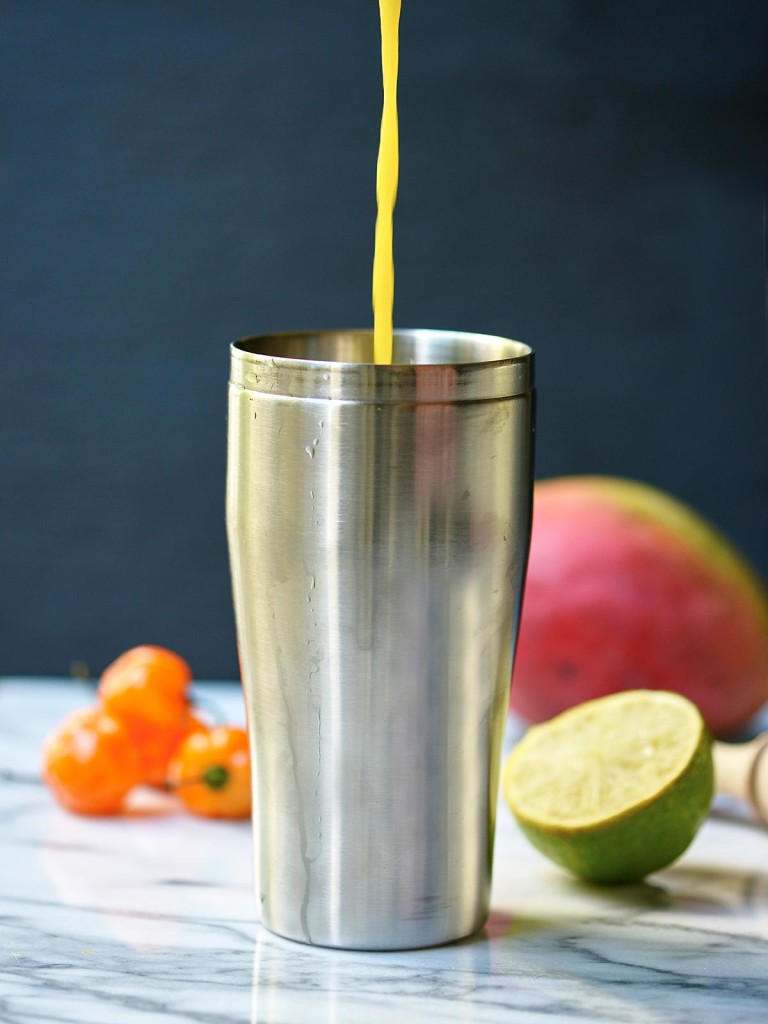 There's this place up in Queen Anne called Peso's that I love going to for dinner, but especially for Saturday…and Sunday brunch. I'm obsessed with chilaquiles (just ask Trevor how many times I've talked about them in the past two days…or maybe don't 😉 ) and since brunch isn't really brunch without a cocktail, Trevor and I always order their mango habanero margarita.
Their margarita is so good, that I of course, had to make my own at home.
This mango habanero margarita is best enjoyed outside with your significant other and/or furry baby on a sunny Saturday, although, I wouldn't complain if I was enjoying this on the beach, in the dead of winter, or right now at 2 AM on a Monday morning. Kidding. Kidding.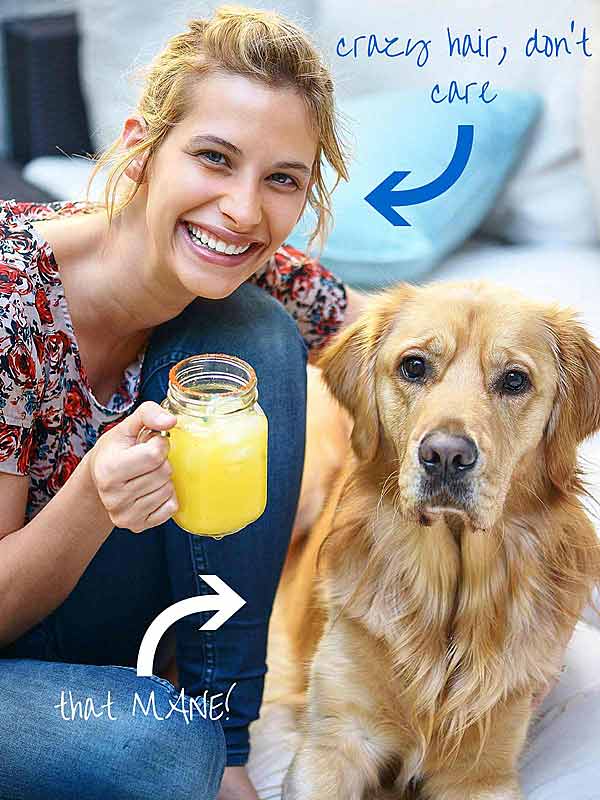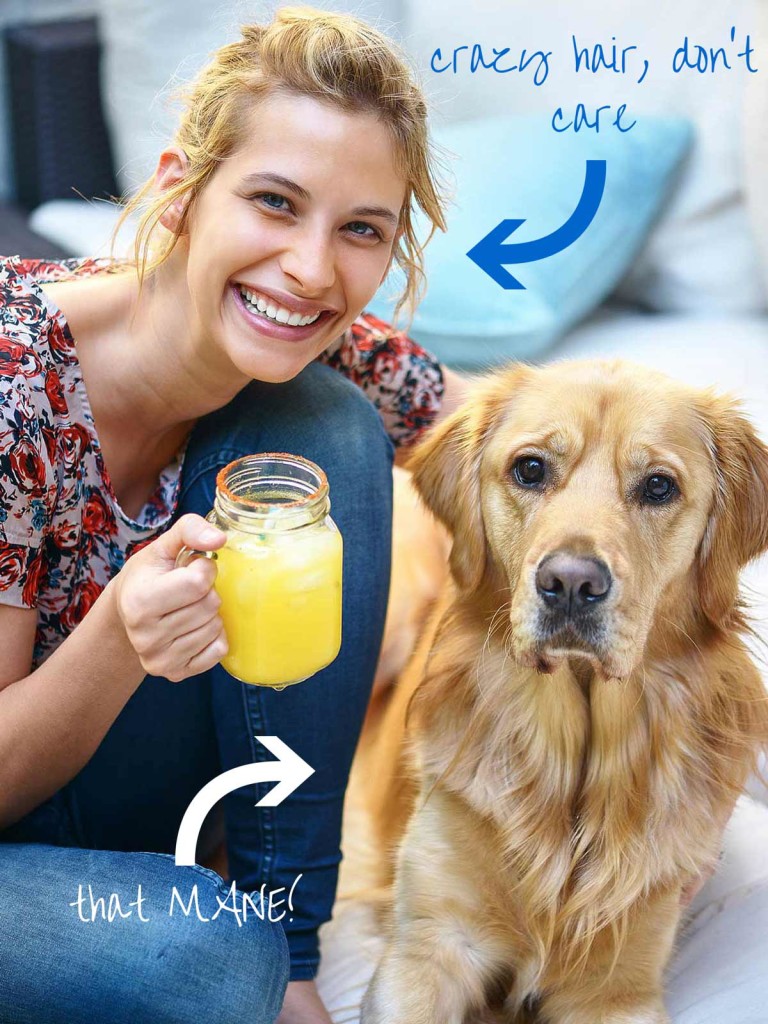 In all seriousness (because margaritas are serious business), this mango habanero margarita really hits the spot. There's mango, there's a homemade habanero simple syrup, and there's tequila. ♡♡♡
Here's a quick lesson – just in case you're not familiar with habaneros. They are ahhhh-mazing. They are also significantly spicier than a jalapeno pepper. It's a different kind of spice, too. Jalapenos, to me, hit you right at the front of your mouth – WHAM. Habaneros, however, hit the back of your throat. I might be making that up, buuuuut that's what it tastes like to me and it's sooo delicious.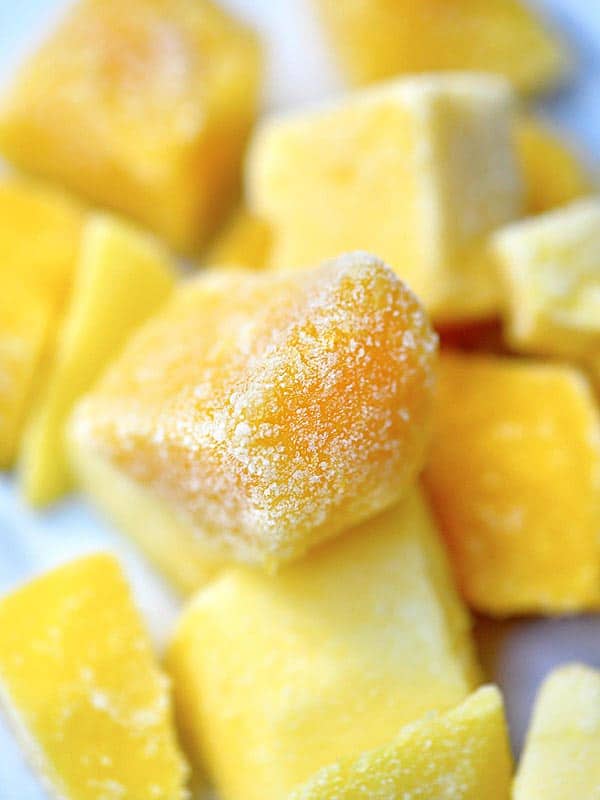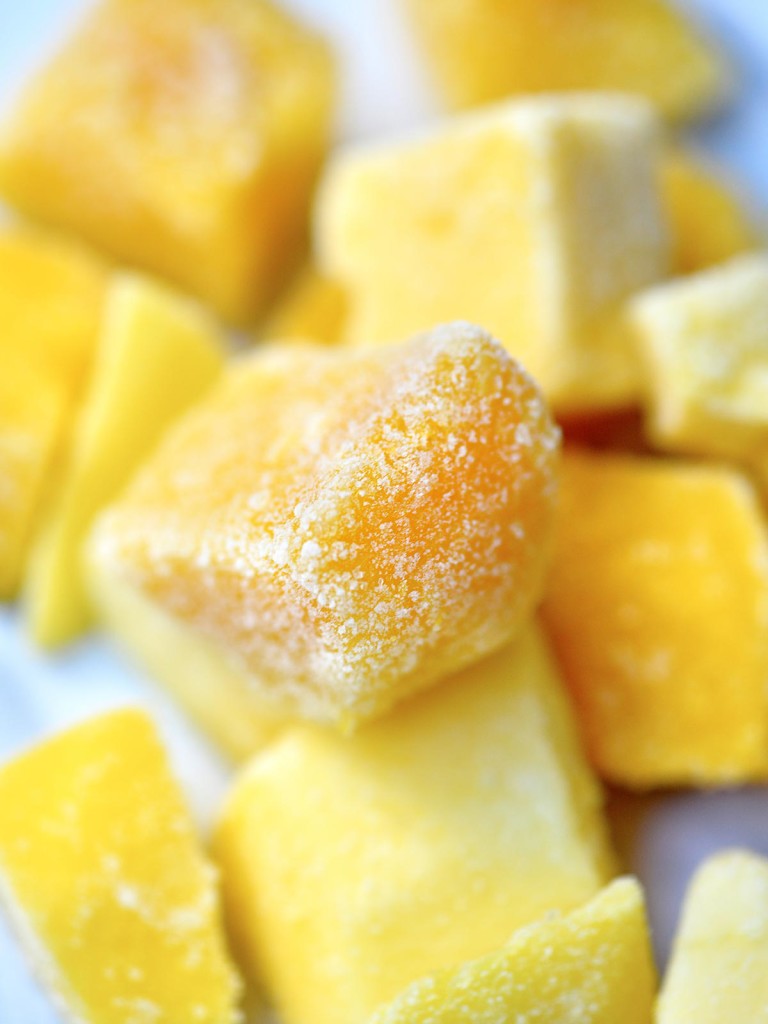 Mango Habanero Margarita. Let's break it down.
There's a habanero simple syrup. I wanted to steep the habanero in the simple syrup to get that sweet and spicy thing going. Yes please.
There's mango, because it's fruity and delicious.
There's lime, because it adds just the right amount of tartness to balance all that sweet, fruity, spiciness going on.
There's tequila, because, um, what's a great margarita without tequila?
Habanero, Mango, Lime, Tequila. Spicy, sweet, fruity, tart. Sounds like the making of the perfect margarita!
If you're a lover of spice, then I would definitely give this Mango Habanero Margarita a try. My recipe is for 2 margaritas, but lets be honest, we should all probably double or triple the recipe and make a pitcher! Have some friends over, sit outside, turn up the tunes, and have a blast!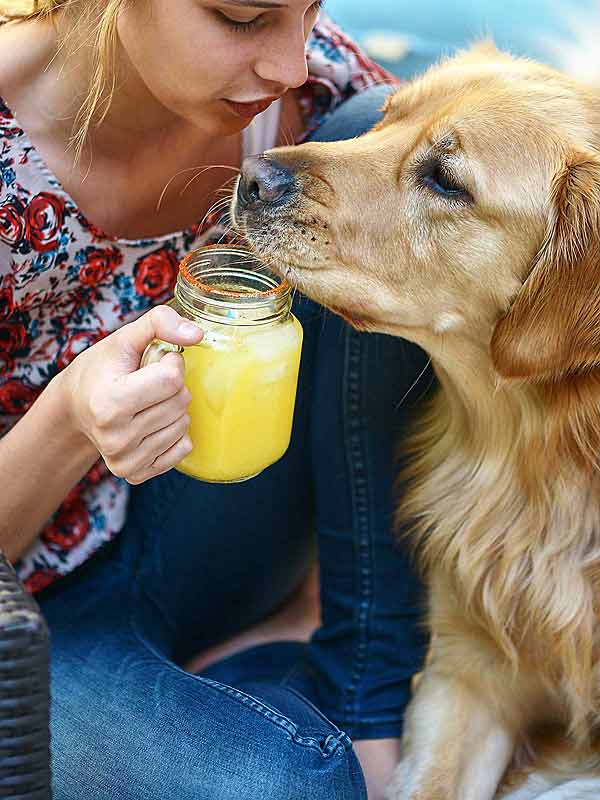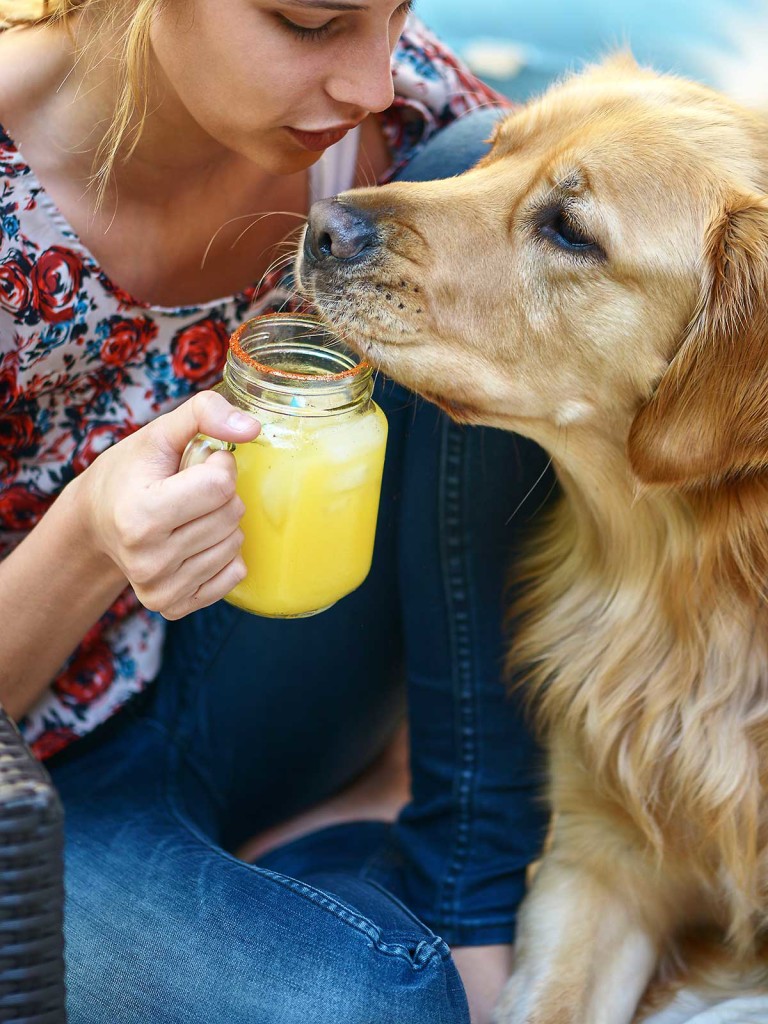 Happy Summer (and Mango Habanero Margarita Day!)
– Jennifer
I, once again, used my beloved Vitamix
for this recipe. What are your favorite Vitamix recipes? Show me the yummy!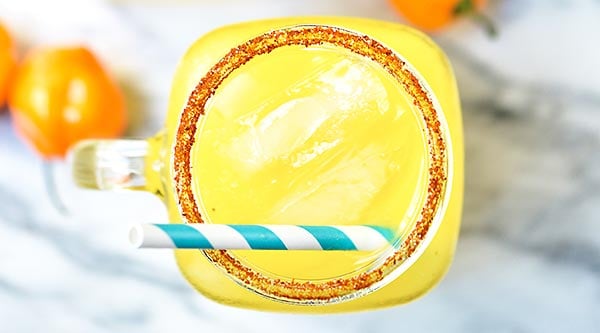 Mango Habanero Margarita
Habanero, Mango, Lime, Tequila. Spicy, sweet, fruity, tart. Sounds like the making of the perfect Mango Habanero Margarita!
Equipment for this recipe
(equipment shown are affiliate links)
Ingredients
Habanero Infused Simple Syrup (makes
3/4 cups

)
1/2

cup

granulated sugar

1/2

cup

water

1

habanero

halved
Chili Powder/Salt Rim
1

teaspoon

chili powder

1

teaspoon

salt
Margarita
1

cup

frozen mango cubes

thawed (or fresh if you have it!)

3

oz

habanero simple syrup

4 1/2

oz

tequila

1 1/2

oz

triple sec

3

oz

freshly squeezed lime juice
Instructions
Habanero Infused Simple Syrup
Cook on low until the sugar is dissolved. Remove from heat and let the habanero steep for 15 minutes. Strain the mixture using a fine sieve into a lidded jar. Store in the fridge until ready for use.
Chili Powder/Salt Rim
Mix together chili powder and salt together on a small plate, set aside.

Wet the rim of your glasses (with water or use lime juice by rubbing a lime wedge along the rim) and then dip the rim in the chili powder/salt mixture.

Fill the glasses with ice.
Margarita
Place thawed mango and habanero simple syrup in a Vitamix or high powdered blender.

Blend until smooth and set aside.

Fill a shaker with a few ice cubes (don't use too many, as the margarita ingredients fill the shaker most of the way).

Pour in mango/simple syrup mixture, tequila, triple sec, and lime juice.

Shake until chilled.

Pour evenly into two glasses and drink immediately!
Nutrition Information
Nutrition Facts
Mango Habanero Margarita
Amount Per Serving (1 drink)
Calories 390
Calories from Fat 9
% Daily Value*
Fat 1g2%
Sodium 1208mg53%
Potassium 235mg7%
Carbohydrates 54g18%
Protein 1g2%
Vitamin A 1190IU24%
Vitamin C 42.8mg52%
Calcium 21mg2%
Iron 1.8mg10%
* Percent Daily Values are based on a 2000 calorie diet.
*Note: Nutrition information is estimated and varies based on products used.
Keywords:
easy, fresh, mango habanero