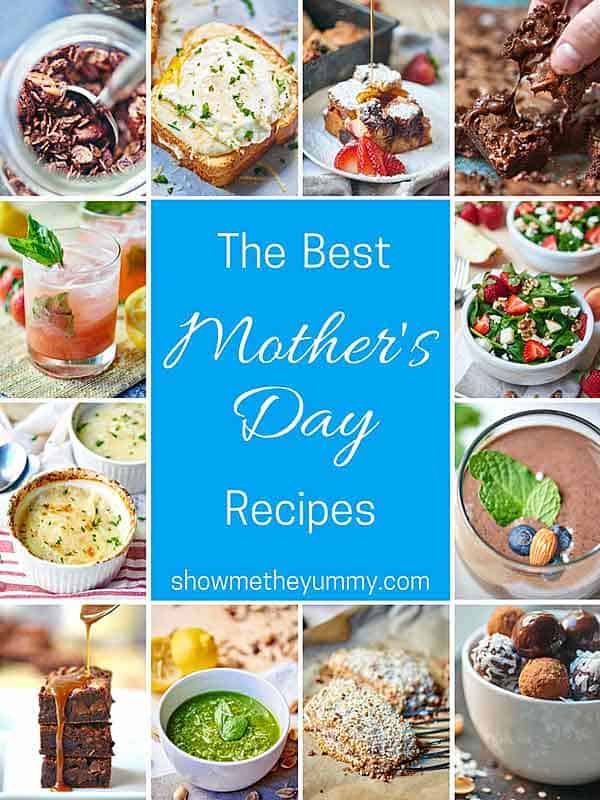 Mother's Day is almost here! Are you ready? Hint, it's on Sunday, May 10th!
If not, have no fear!
Start by surprising the mom in your life with Breakfast in Bed…but don't stop there, shower her with a whole day of yummy recipes! Today, I've got you covered and gathered up my favorite Mother's Day recipes (heavy on the chocolate, of course) just for Mom!
PS – Click here if you're looking for even more Mother's Day Recipes!
Breakfast in Bed/Brunch:
If breakfast in bed is her thing, keep it simple with a store bought fresh croissant (or her favorite pastry), scrambled eggs, and flowers. Don't forget the coffee! Breakfast in bed not her thing? That's ok! Make her a special brunch with any of the recipes below, instead!
Strawberry Nutella Cream Cheese French Toast Casserole
This casserole is chocolatey goodness and will definitely show your Mom how much you love her!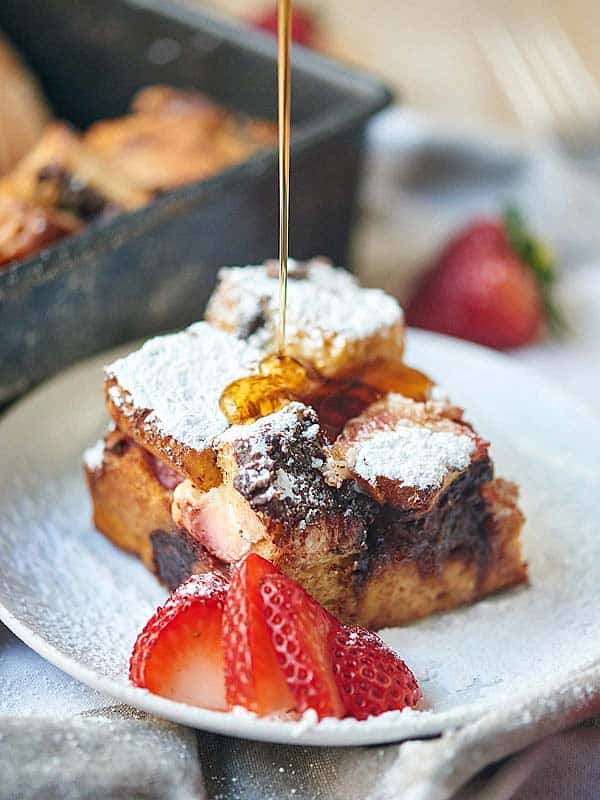 Croque Madame
Faaaancy and way easier to make than you'd think! The perfect, savory way to start her day.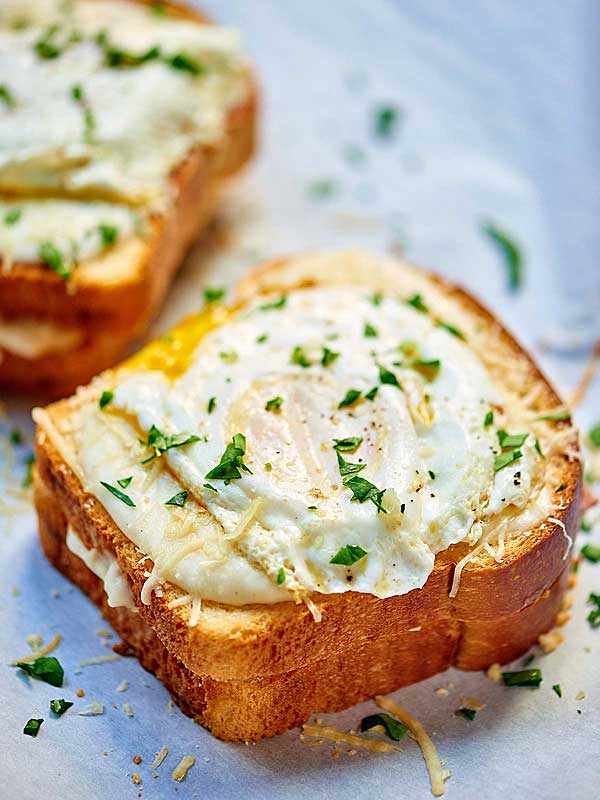 Double Chocolate Chip Granola
I've never met a mom who doesn't love chocolate, so why not start her day with it?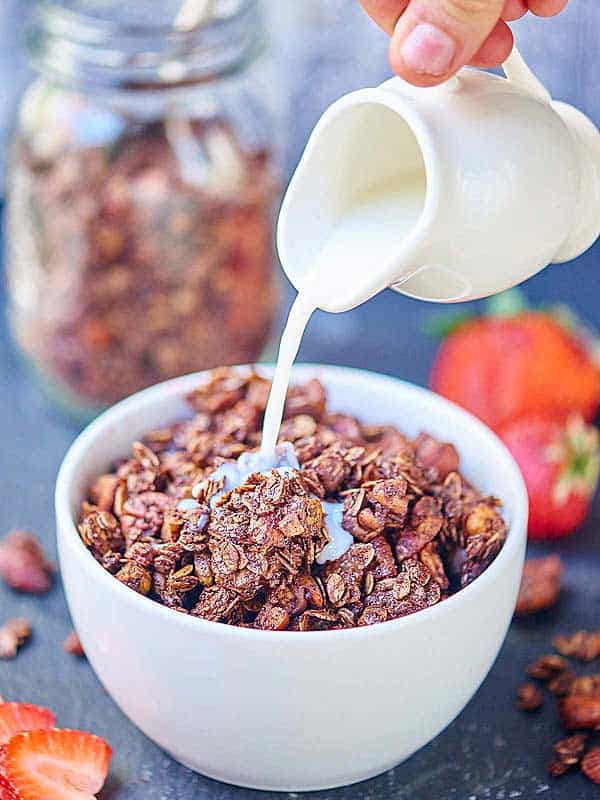 Chocolate Berry Green Protein Smoothie (Vegan/Gluten Free)
Is your mom a health nut? No worries! Try this healthy and protein packed smoothie!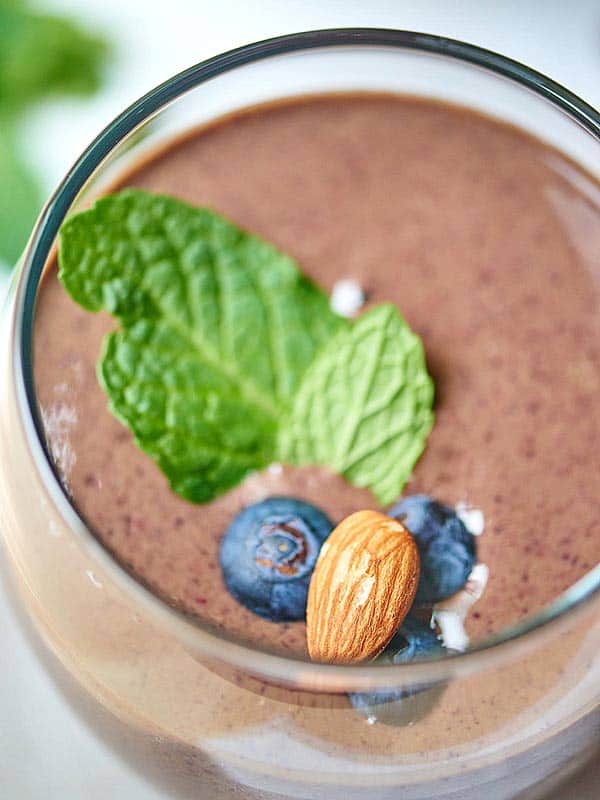 Snacks:
Chocolate Pistachio Energy Bites (Vegan/Gluten Free)
Keep her going strong all day long with these little bites of energy!
Dinner:
Pecan Crusted Honey Mustard Salmon
This salmon is easy to make, but will truly impress her. Serve it up with my cheesy scalloped potatoes and my honey goat cheese strawberry spinach salad with champagne vinaigrette for a complete meal!
Roasted Pistachio Pesto
(Vegetarian/Gluten Free)
This. Is. So. Good. Serve it over pasta and she'll KNOW how much you love her!
Desserts:
We all know the way to a woman's heart in through dessert. Try any of these extra chocolatey desserts! I know she'll love them.
Flourless Salted Caramel Brownies (Gluten Free)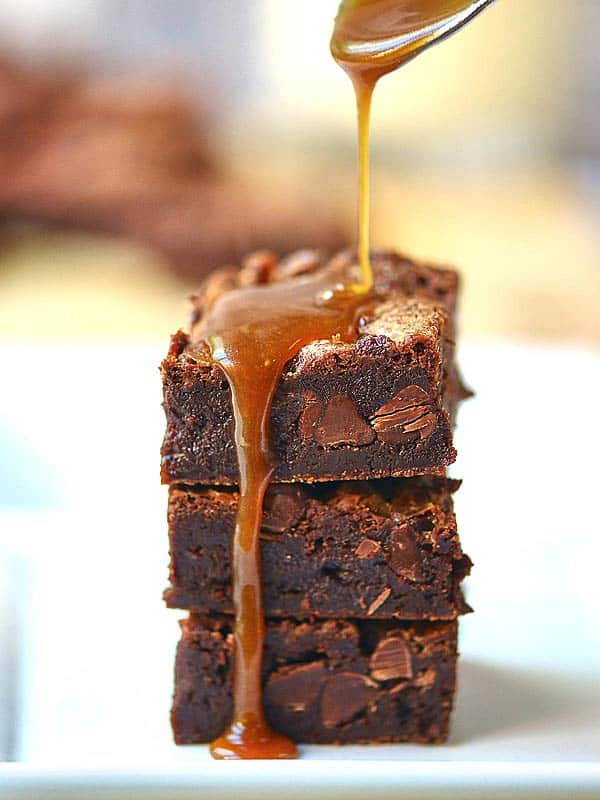 One Bowl Brownies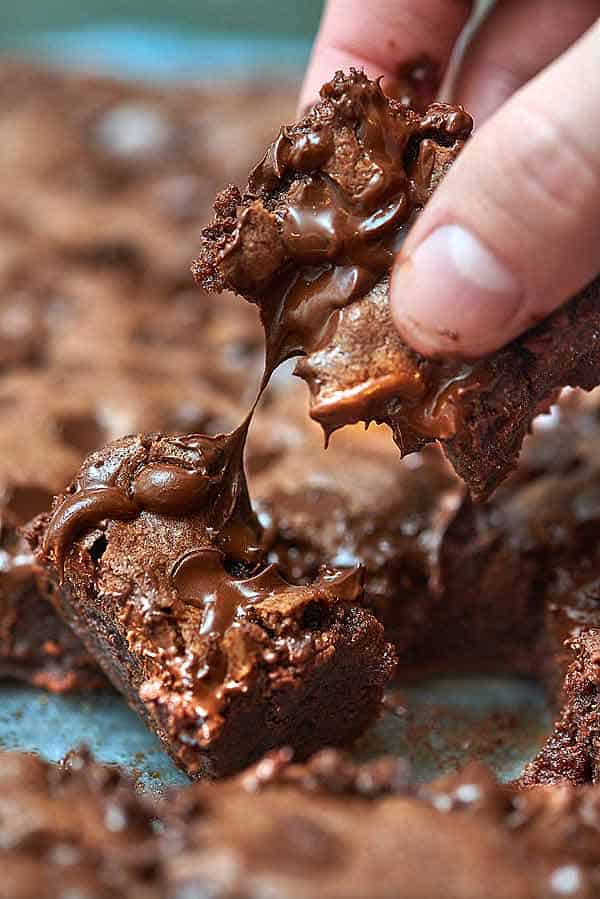 If she's not a chocolate lover, try my Light Greek Yogurt Cream Cheese Cheesecake!
Drinks:
Mom works hard, let her put her feet up and enjoy a fruity cocktail!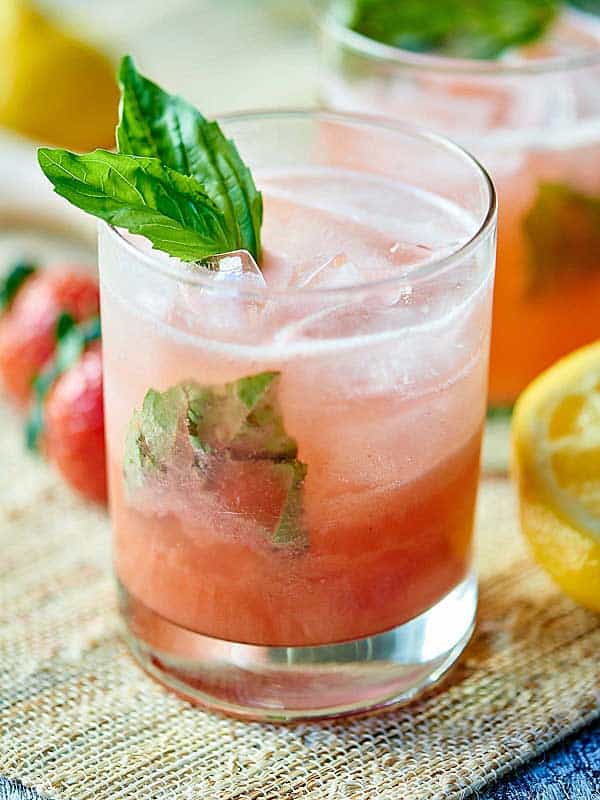 Here's to all the Moms in my life! Love to you all!
– Jennifer
Do you have special plans for Mother's Day? Show me the yummy!
P.S. Cinco de Mayo is tomorrow! If you're still looking for recipes, be sure to check out my Cinco de Mayo Recipe Round Up! 🙂