The ultimate guide to Mother's Day Brunch Recipes! Whether you want sweet, savory, or drinks we've got you covered!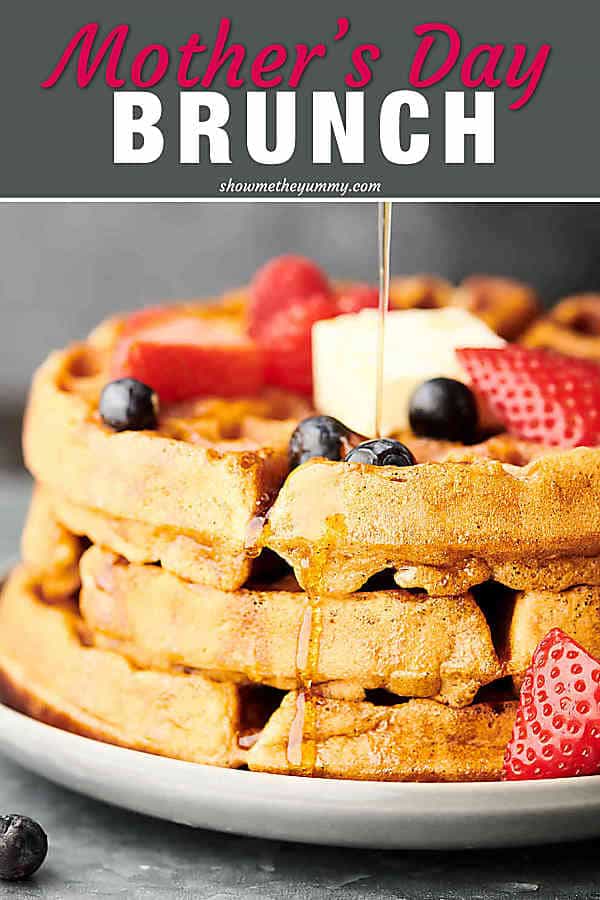 What is a good meal to make for mother's day?
Brunch! Whether it's breakfast in bed or a big brunch spread at the table, there's nothing like a hearty and delicious brunch to start your mom's special day off right!
When my sister and I were younger, we loved making my mom a big meal for Mother's Day…except sometimes we would bite off slightly more than we could chew with overly complicated recipes…it's the thought that counts, right? 😉
With that in mind, I want to give you guys Mother's Day recipes that are ultra-delicious BUT also super easy!
Sweet brunch recipes
These Sweet Mother's day brunch recipes are perfect for all the mothers with a sweet tooth!
Savory brunch recipes
Sweet dishes aren't quite as sweet without a few savory dishes to round out the brunch spread. These recipes are so easy to make but taste like they aren't. 😉 Serve any of these with a side of brunch staples: roasted breakfast potatoes, bacon and eggs!
Drinks
Start your mom off with a giant cup of coffee and maybe a smoothie or mimosa!
– Jennifer