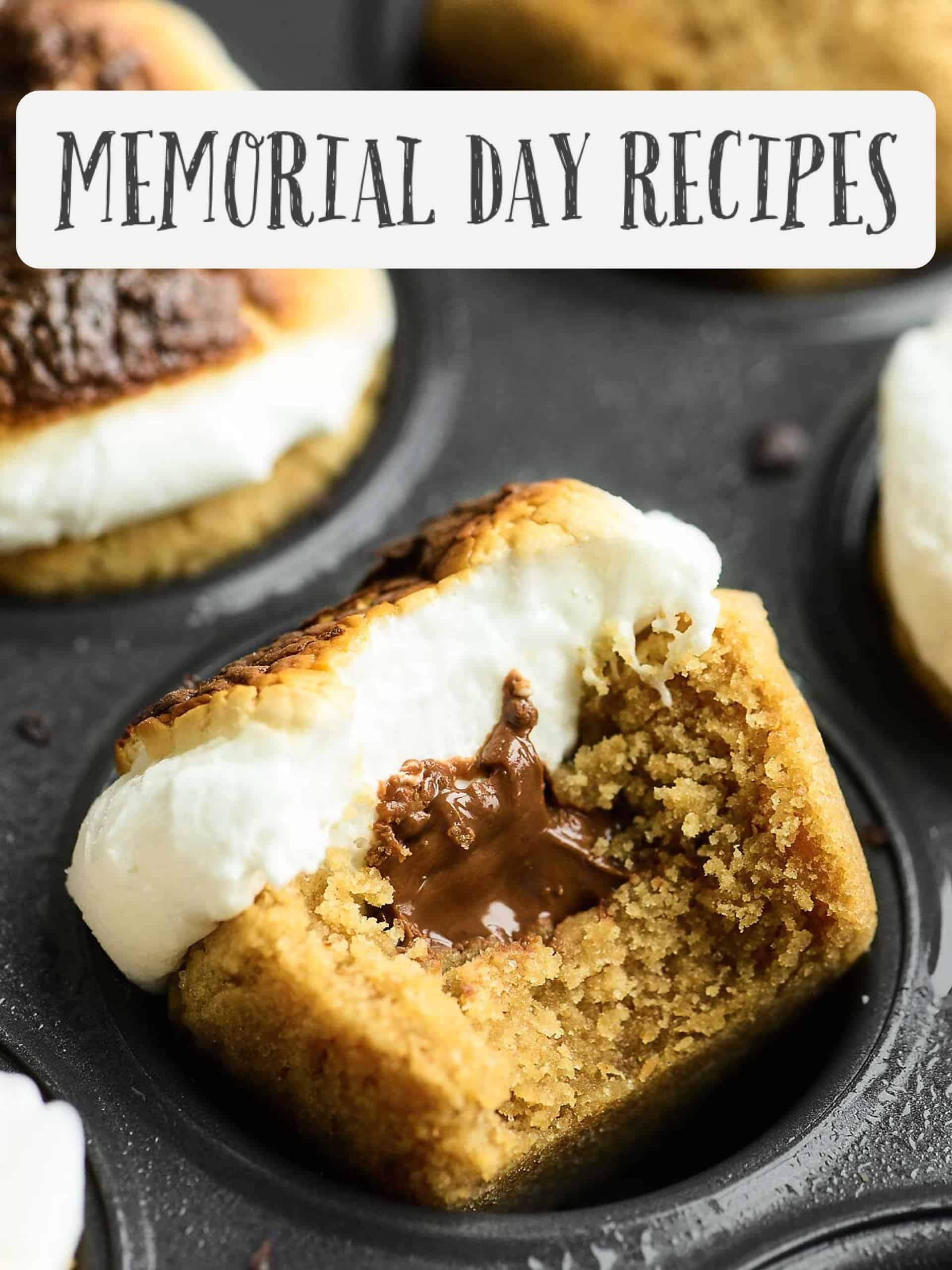 Happy Friday friends! I hope you all have amazing plans to look forward to this weekend and hopefully we're all officially having warm weather. It seems crazy to think that in just two short weeks we'll all be celebrating Memorial Day. 
Because of this, I've gathered up my FAVORITE Memorial Day Recipes.
Everything from apps/snacks/sides –> mains –> desserts –> drinks. . . I've got you covered.
You ready?! 🙂
Apps, Snacks, & Sides:
This Easy Pico de Gallo Recipe comes together in a matter of minutes! Fresh tomatoes, onion, cilantro, jalapeno, lime, & garlic make this truly delicious.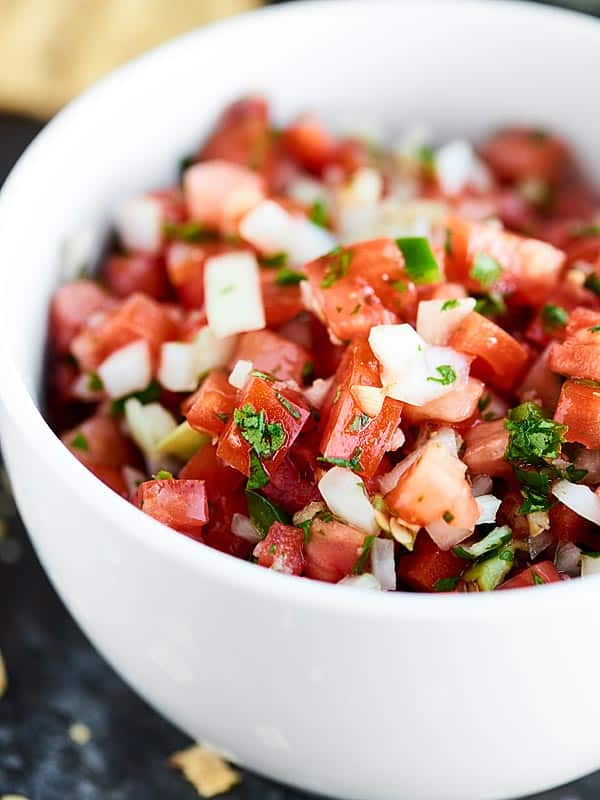 This Caprese Pasta Salad is so quick and easy to put together! Full of orzo pasta, mozzarella, sun dried tomatoes, fresh basil, tangy balsamic, and salty parmesan!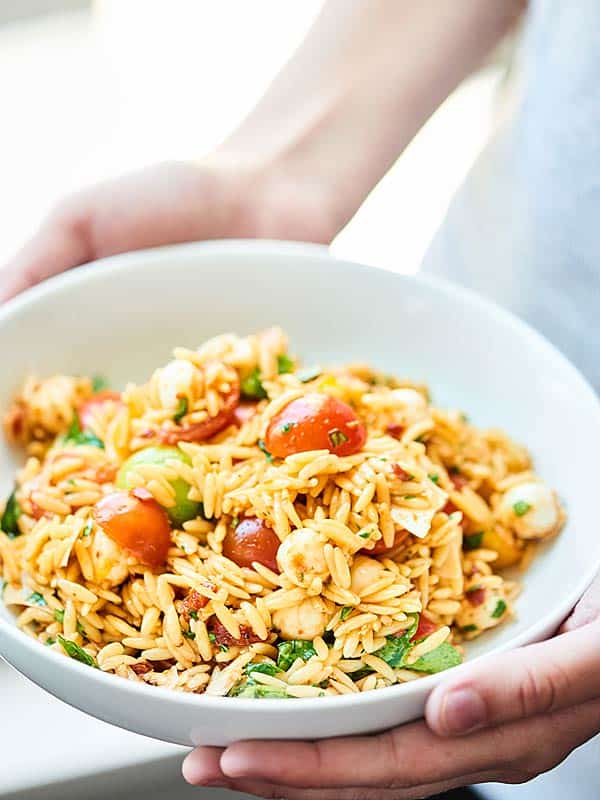 This Cream Cheese Salsa Dip requires two ingredients and 30 seconds of prep! It's addicting, it's creamy, it's so easy, and the spice level is up to you!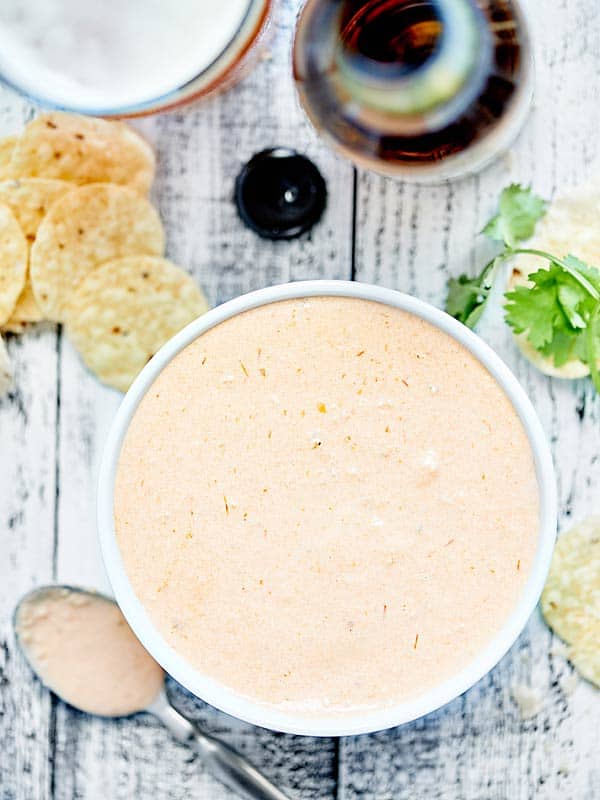 Chex mix that's made in the crockpot?! Yes please! This slow cooker chex mix is easy to make, flavored w/ ranch seasoning, & addicting! You've been warned.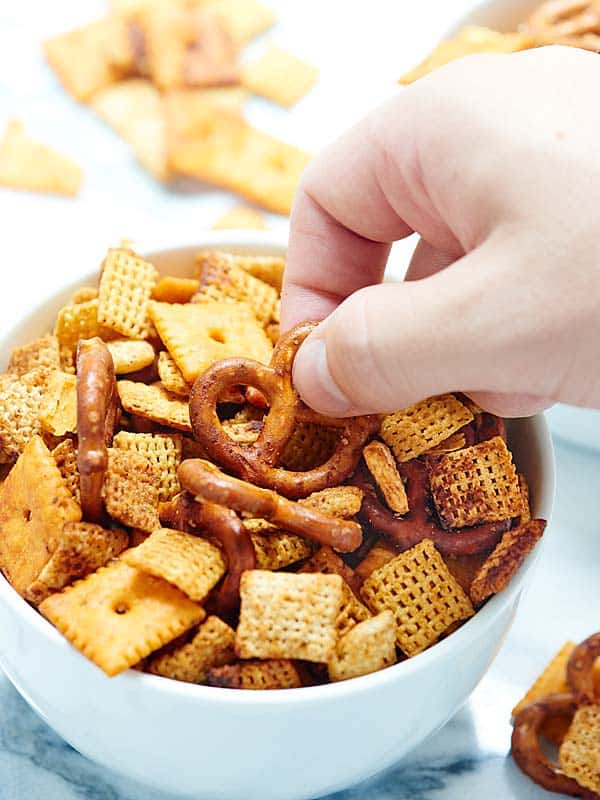 This broccoli salad recipe will definitely blow you away. Pasta, bacon, and broccoli? What could be better? This pasta salad is my go-to summer side dish!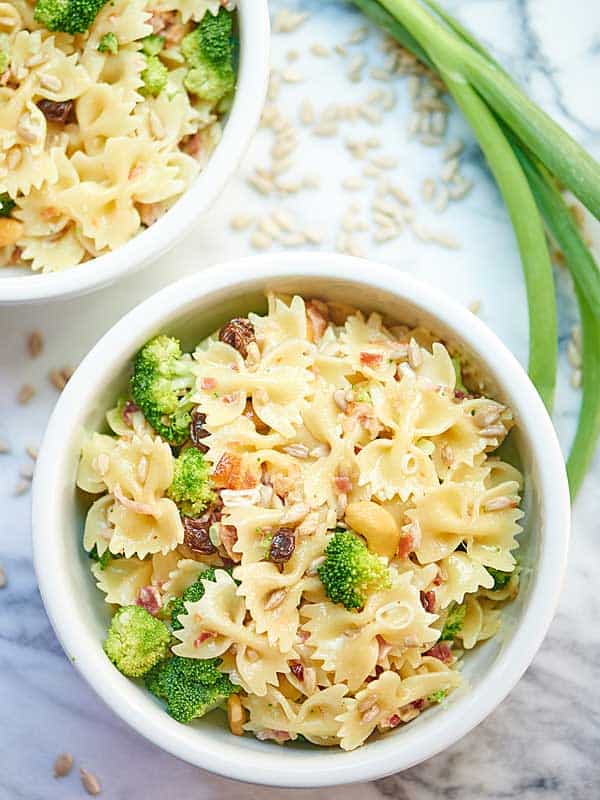 Mexican Grilled Corn. Grilled corn that's smothered in a creamy, smoky butter and topped with salty Mexican cheese – cotija – and fresh cilantro!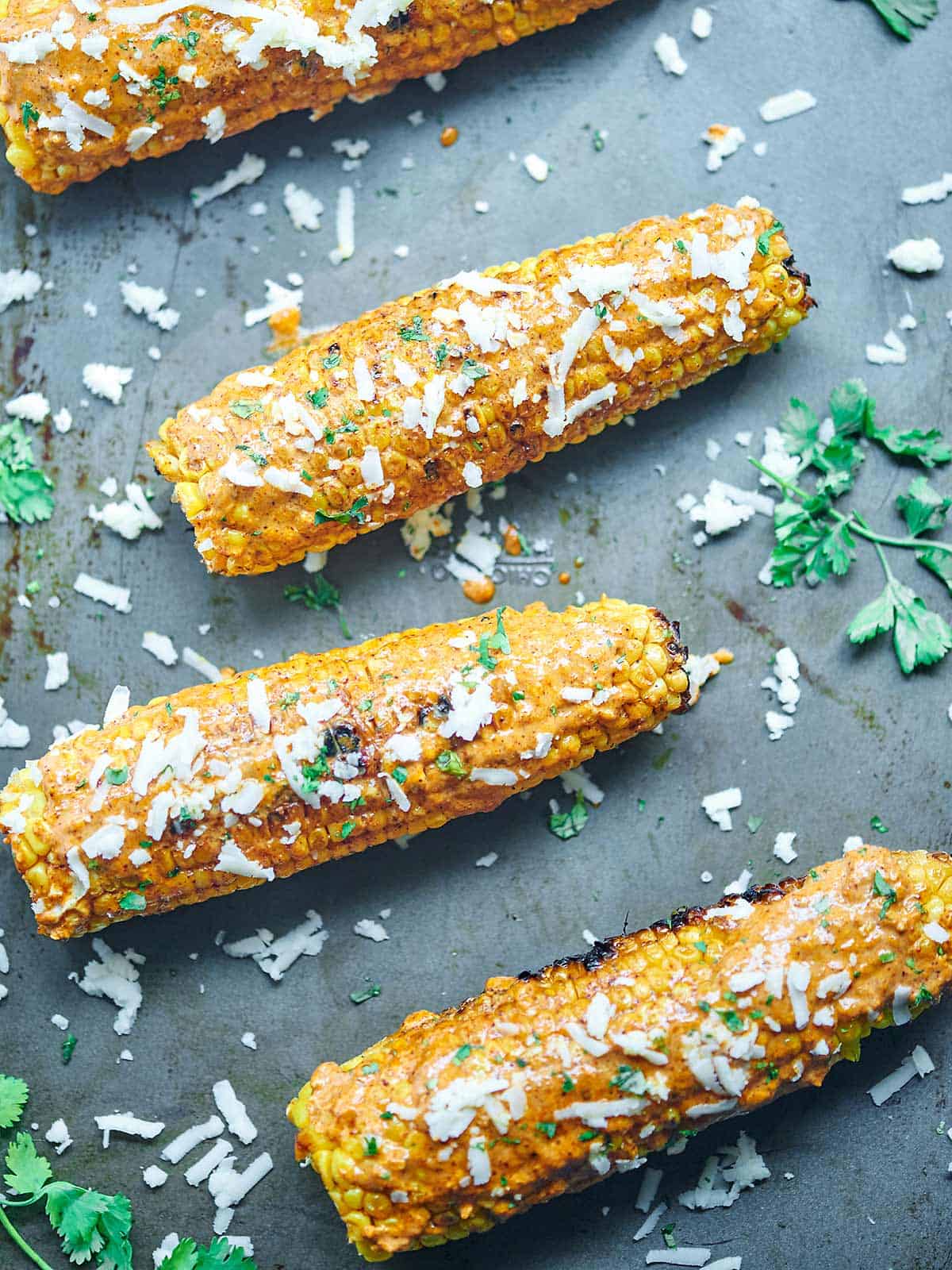 This Healthy French Onion Dip Recipe is lightened up w/ non fat greek yogurt, olive oil mayo, & is full of yummy spices! The perfect dip for your chips!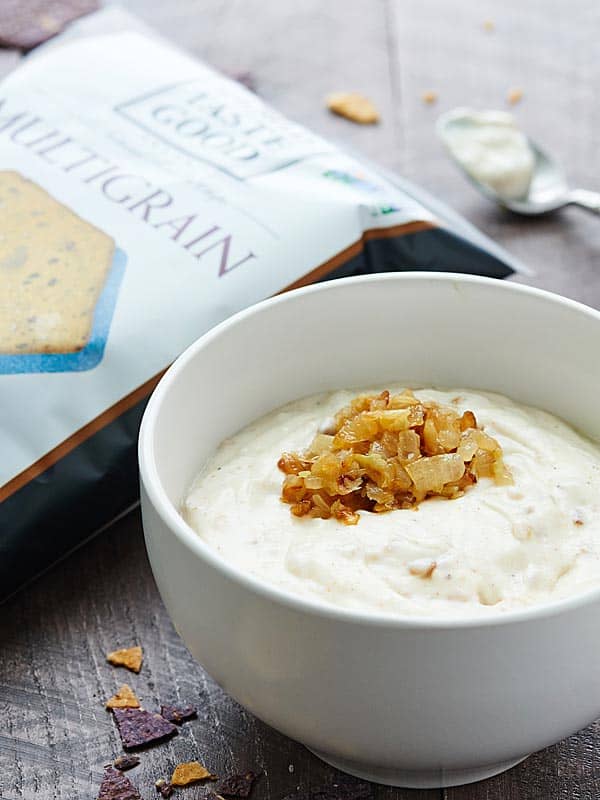 Main:
Juicy grilled chicken smothered in BBQ sauce plus creamy, crunchy, fresh coleslaw makes these the easiest and tastiest Grilled BBQ Chicken Tacos you'll ever have!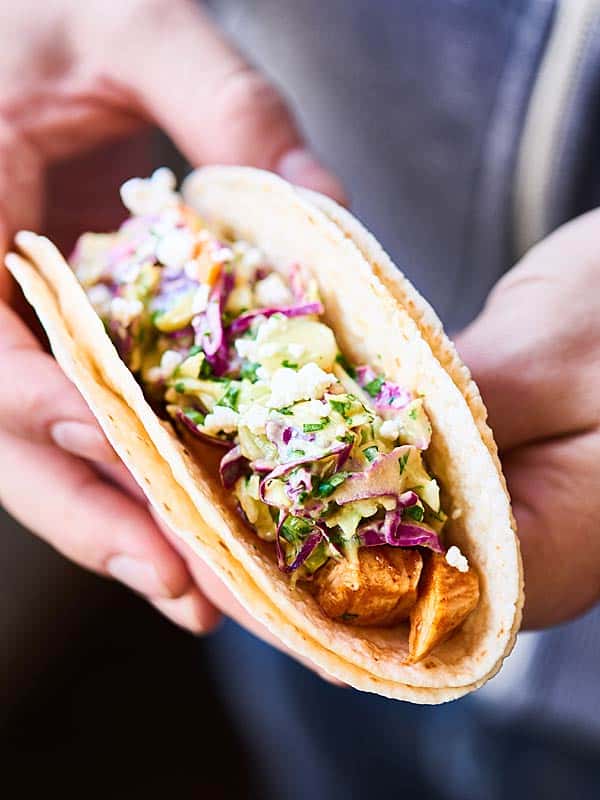 Pepper Jack Stuffed Burger with Jalapeno Cream Sauce. A juicy burger filled with gooey cheese and topped w/ a creamy jalapeno sauce and crispy fried onions!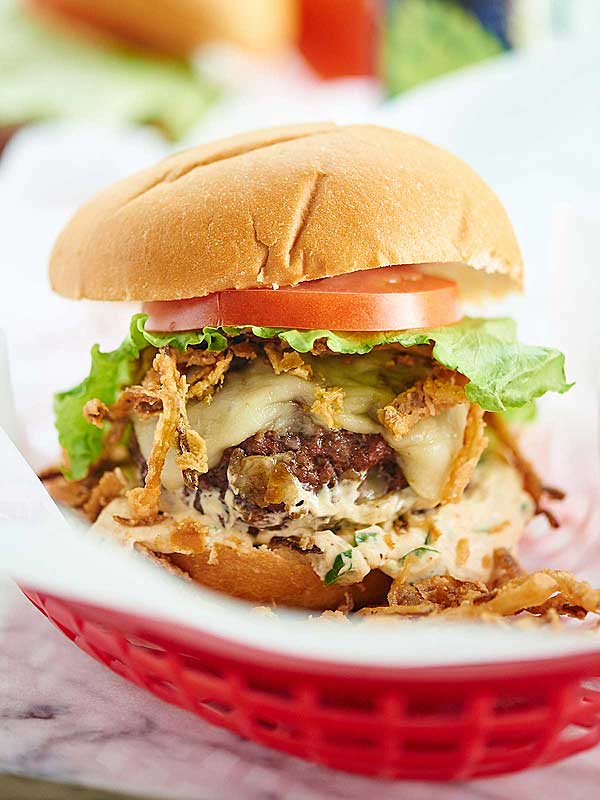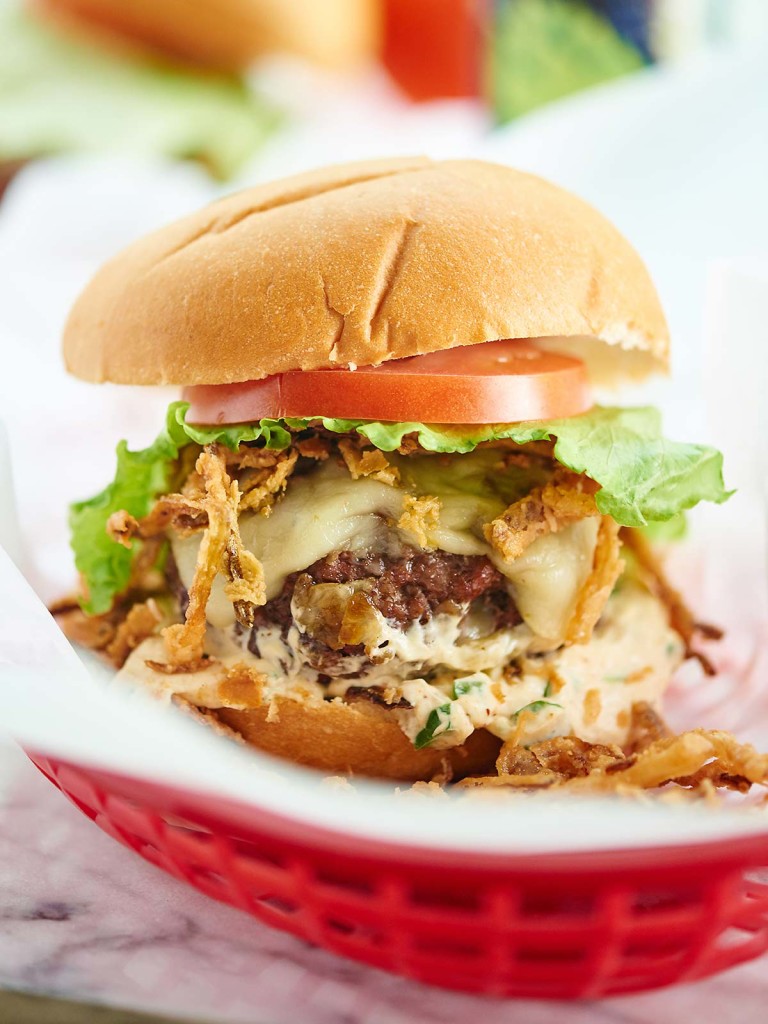 This Chicken Naan Pizza is ready in 20 minutes or less! Garlic naan is topped with a healthy alfredo sauce, diced chicken, mozzarella, tomatoes and basil!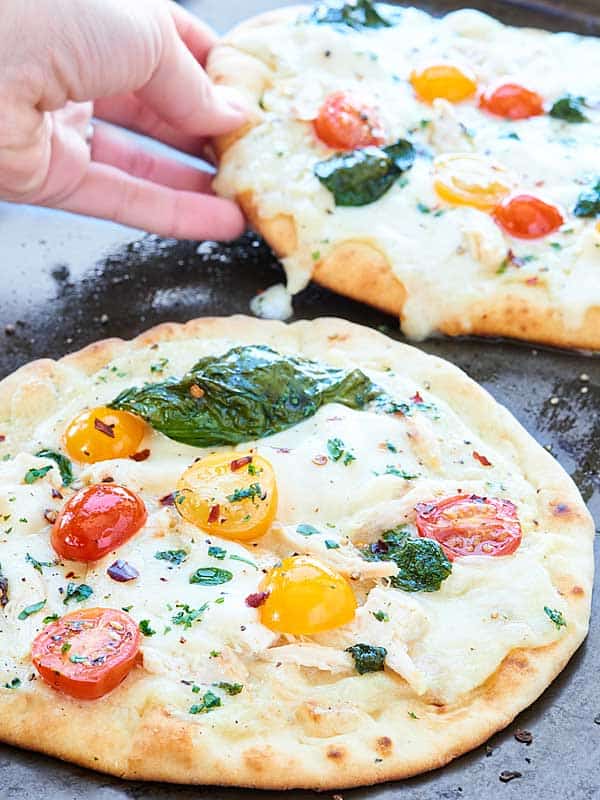 This Slow Cooker Beef Chili is a quick & easy fall dinner! Beef, beer, liquid smoke, vegetables, & spices cook low & slow for a really flavorful dish!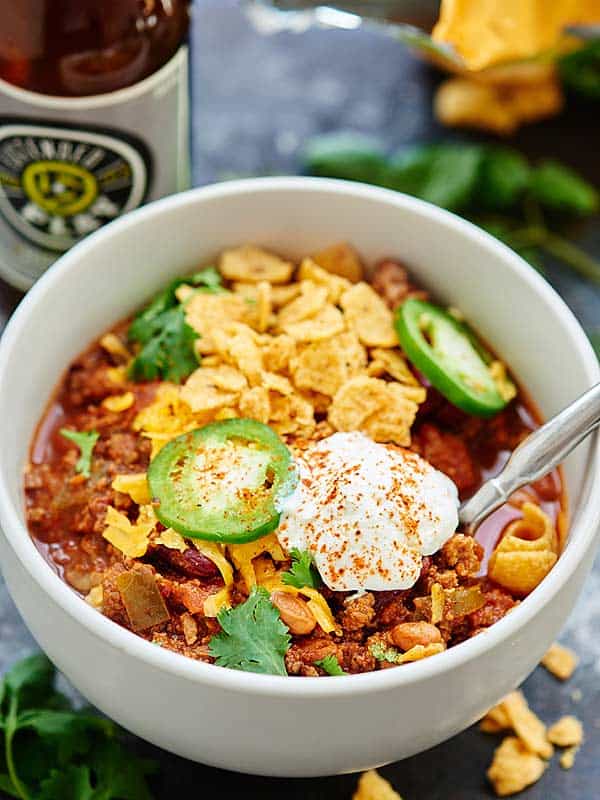 This Portobello Mushroom Burger is vegetarian, healthy, can be gluten free, and is topped with caramelized onions, a homemade basil pesto, and goat cheese!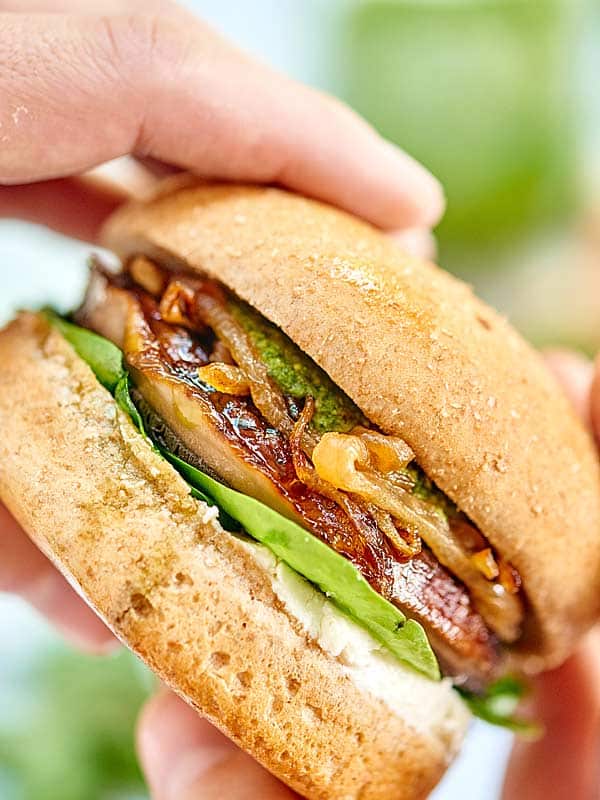 Crockpot chicken with the BEST homemade BBQ sauce… it's a Memorial Day classic! Easy and delicious.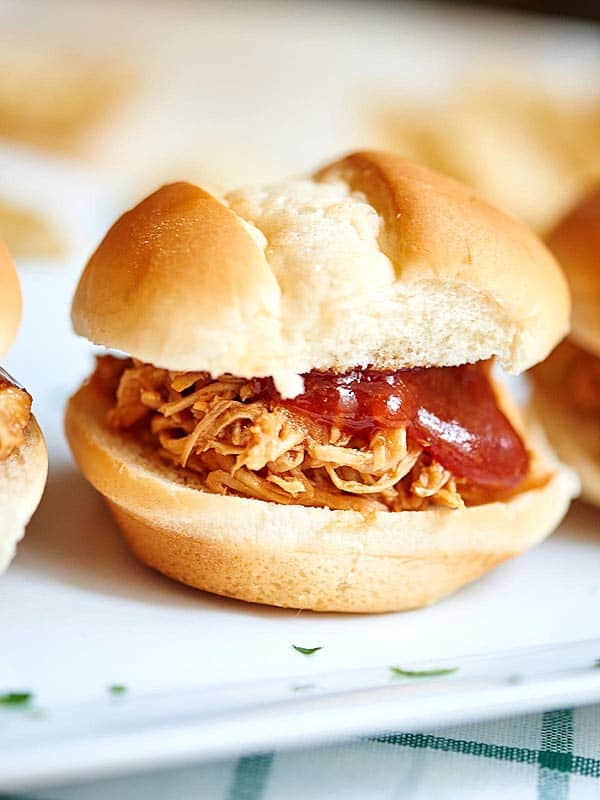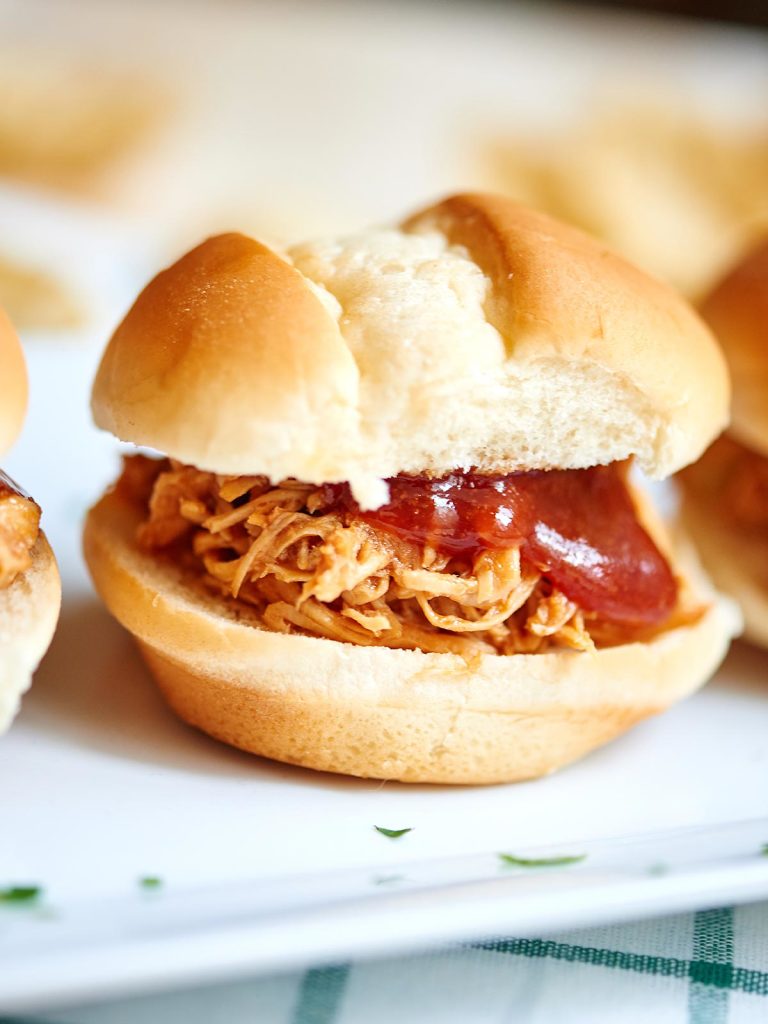 Everything you love about carne asada made easier with a crockpot! This Slow Cooker Carne Asada is so tender, juicy, full of flavor, and topped with the best, homemade pico de gallo.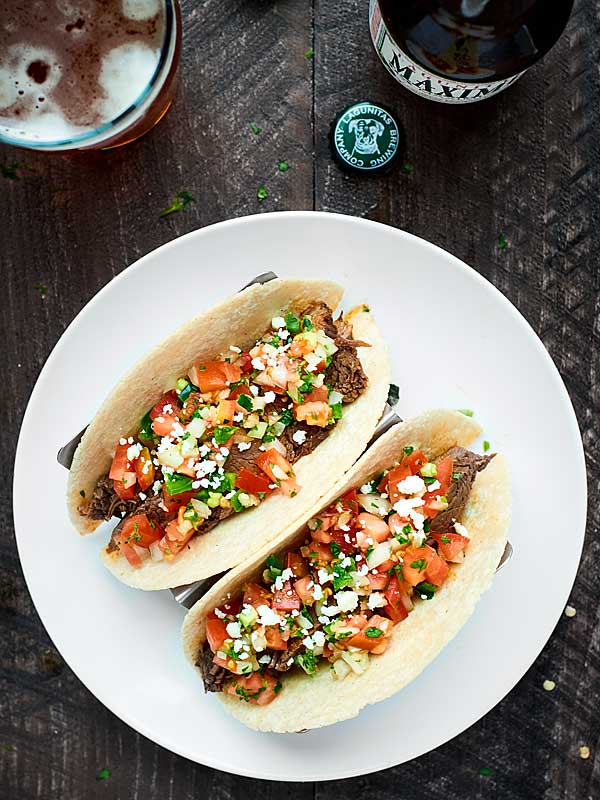 Dessert:
No ice cream machine is needed to make this No Churn Mint Oreo Ice Cream Recipe! 7 ingredients & 10 minutes for the fluffiest, creamiest ice cream ever!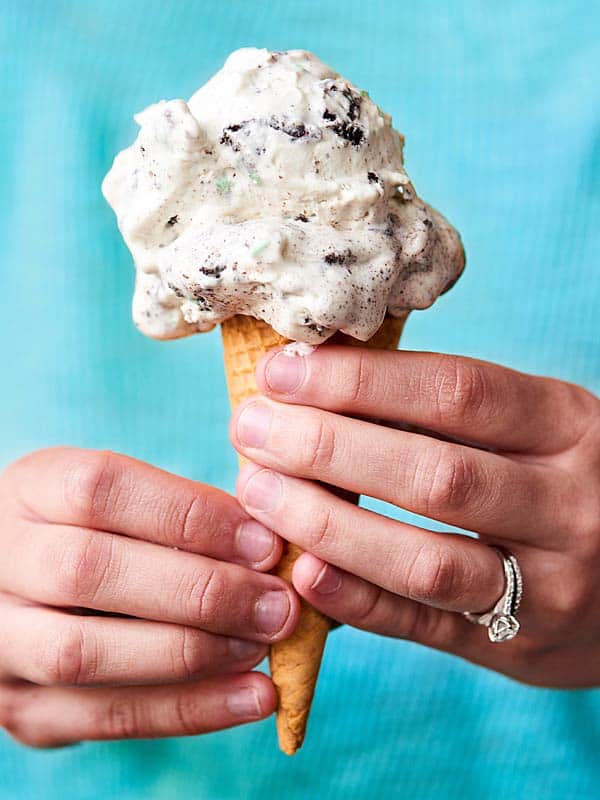 Only 5 ingredients and 10 minutes are needed to make these Healthy Fruit Tarts! A simple crust made of cashews and raisins is topped with vanilla greek yogurt and loads of fresh raspberries. Healthy enough for breakfast, yet decadent enough for dessert!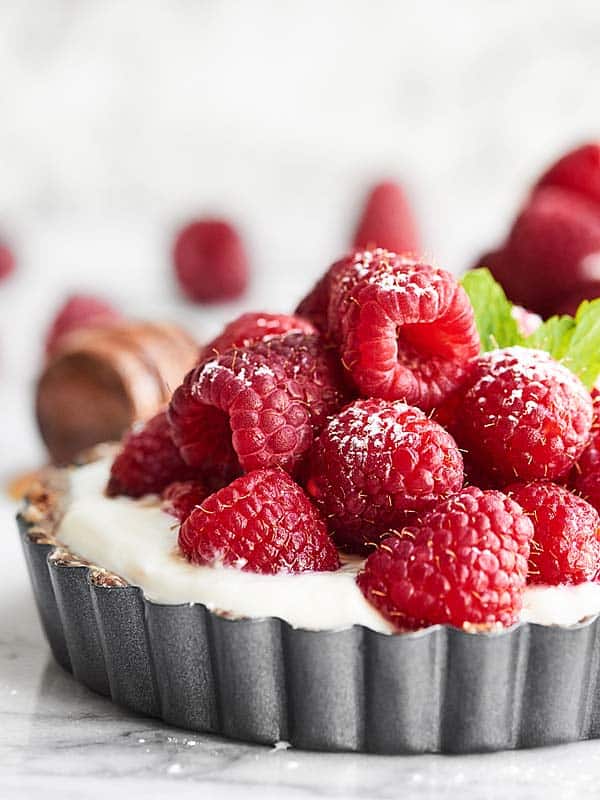 Literally. These are Grandmas Best Sugar Cookies. Decorate them with red, white, and blue frosting for a fun, festive treat!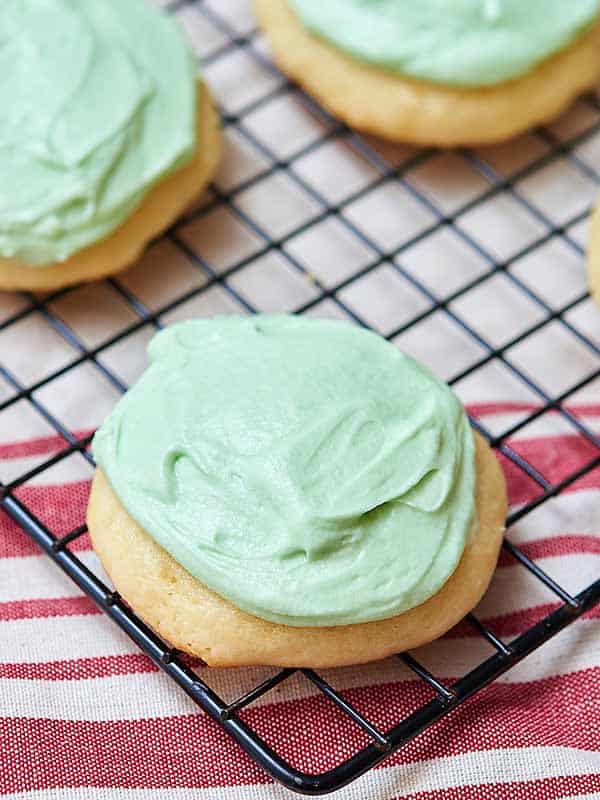 What makes my puppy chow the best? The ratio! More chocolate, more peanut butter, more powdered sugar!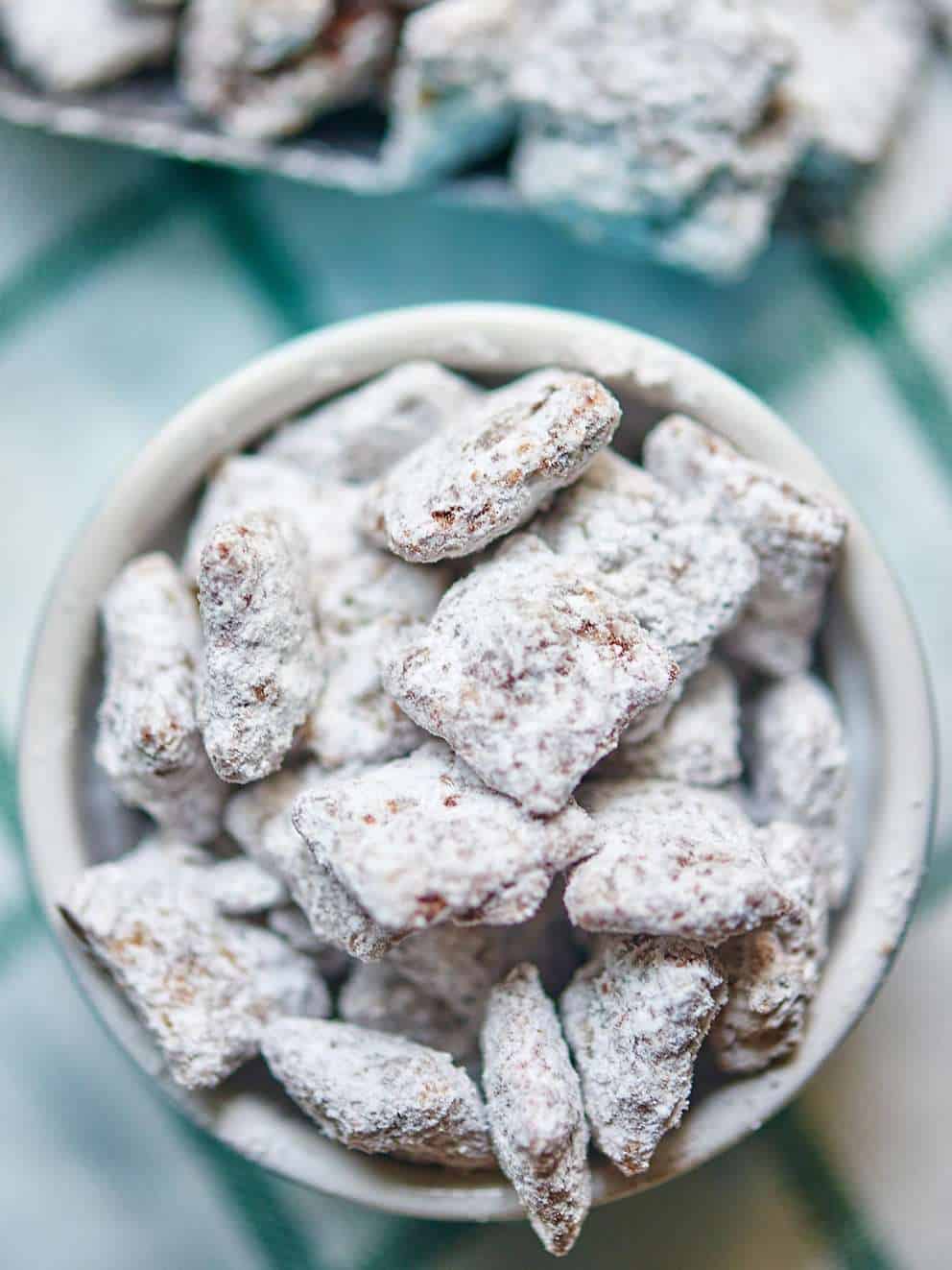 Perfect for feeding a crowd. These peanut butter, oatmeal, chocolate chip loaded cookies make a TON and are always a crowd favorite.
There is no party until One Bowl Brownies make an appearance. Rich, chocolate-y… AND you only dirty one bowl? Ummm yes please!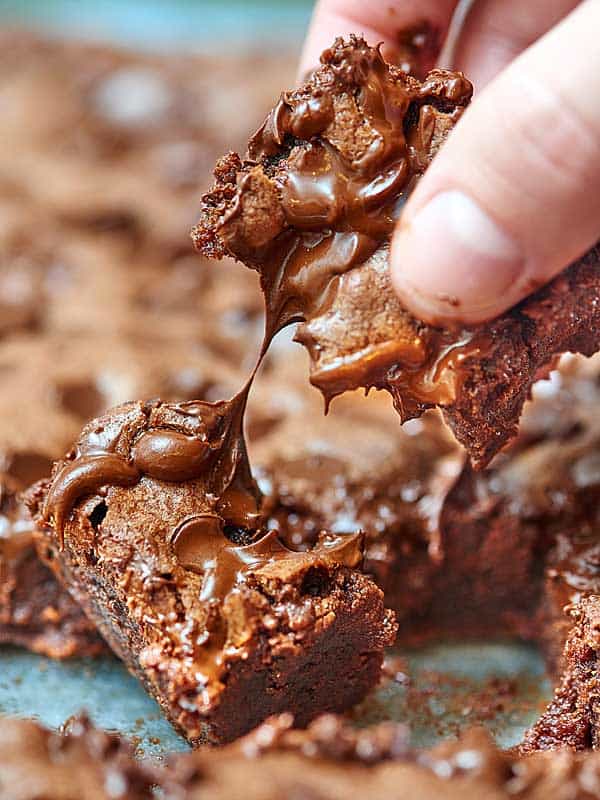 A simple graham cracker cookie is stuffed with a melty hershey's kiss, topped with a marshmallow, and gets toasted to golden perfection!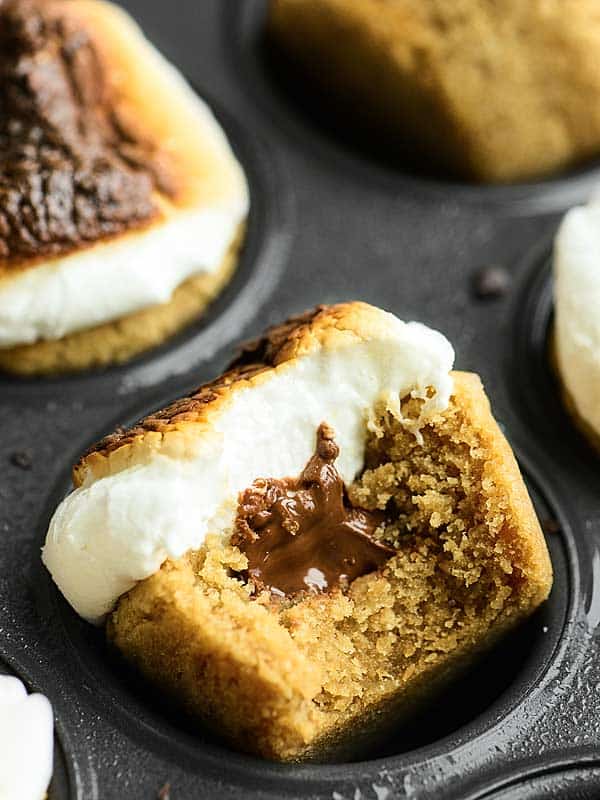 Drinks:
This Watermelon Sangria is summer in a glass! Fresh watermelon, strawberries, & lemons make it so seasonal! The addition of wine & vodka doesn't hurt either. 😉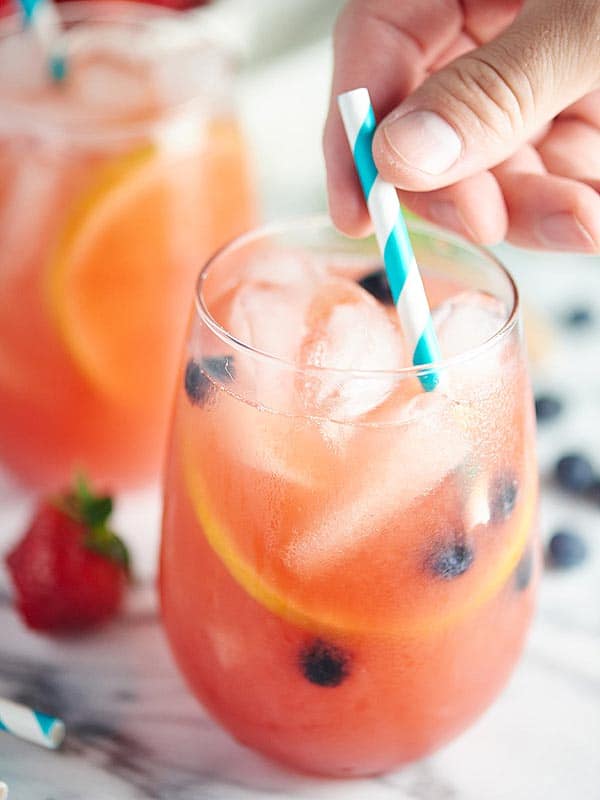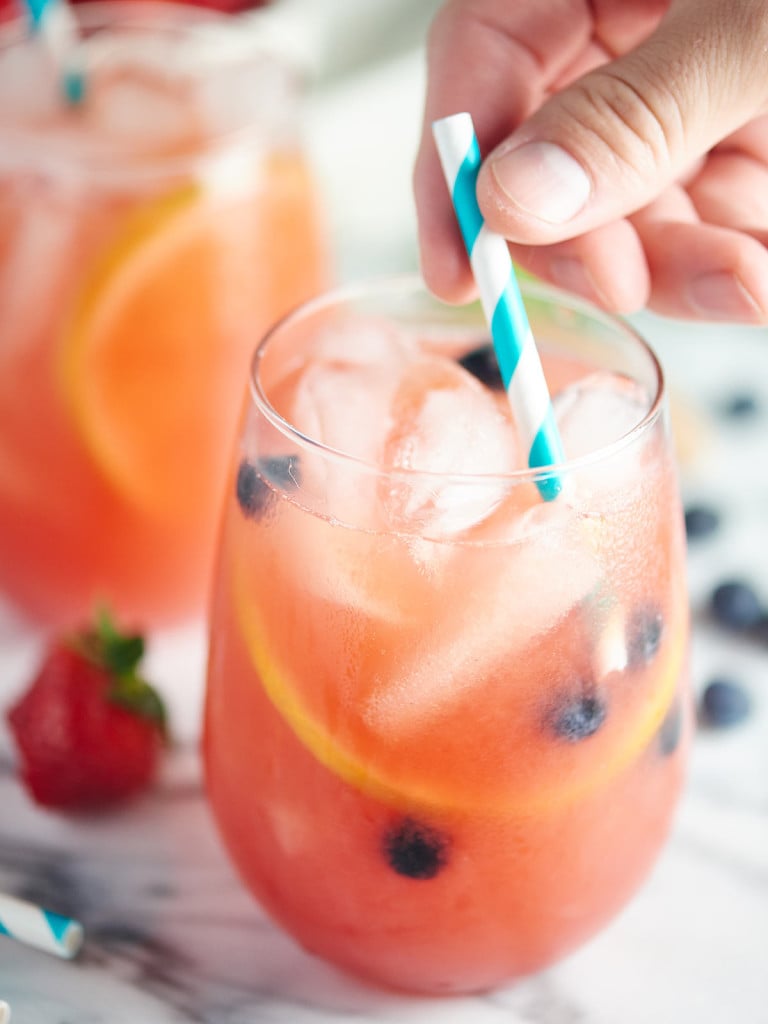 This honey strawberry lemonade only has four ingredients and is naturally sweetened! Perfect for kids! Add a shot of gin for an adults only cocktail!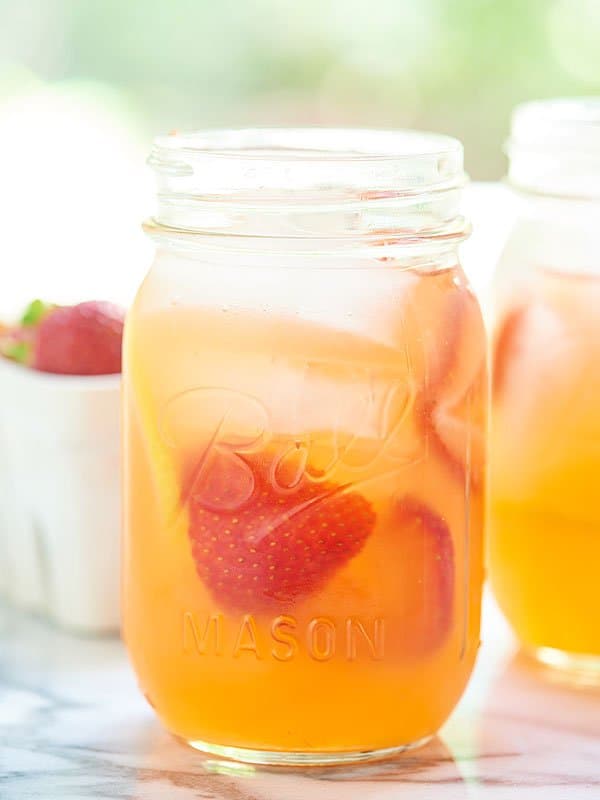 This Blueberry Peach Mojito is the cocktail of all summer cocktails! Peach puree, a homemade blueberry simple syrup, fresh mint, and rum. It's cocktail time!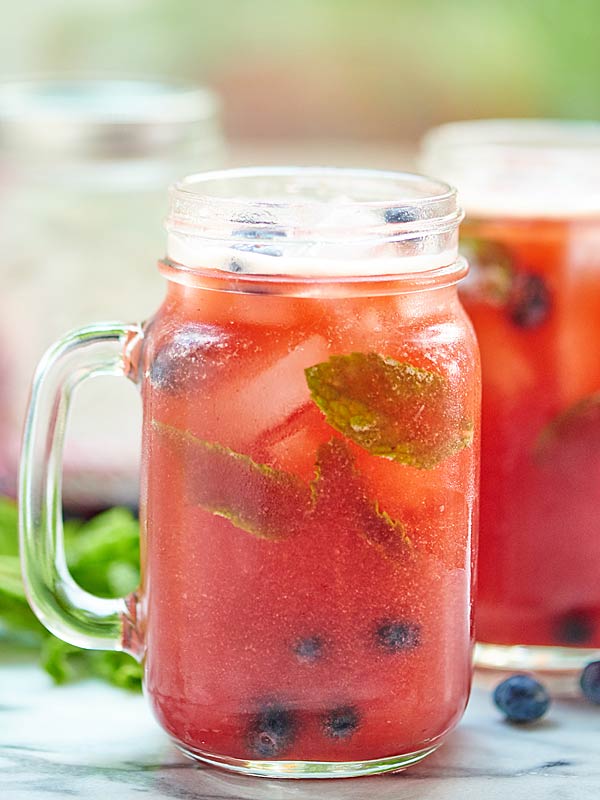 Habanero, Mango, Lime, Tequila. Spicy, sweet, fruity, tart. Sounds like the making of the perfect Mango Habanero Margarita!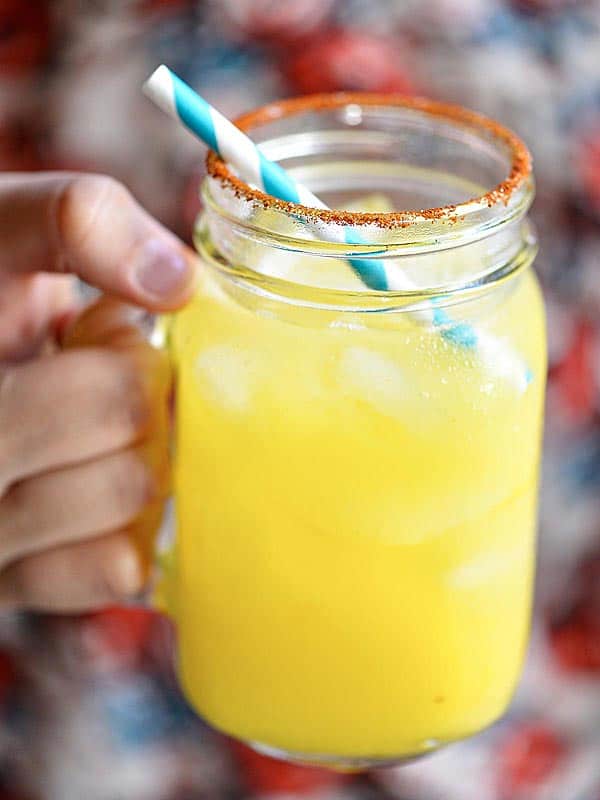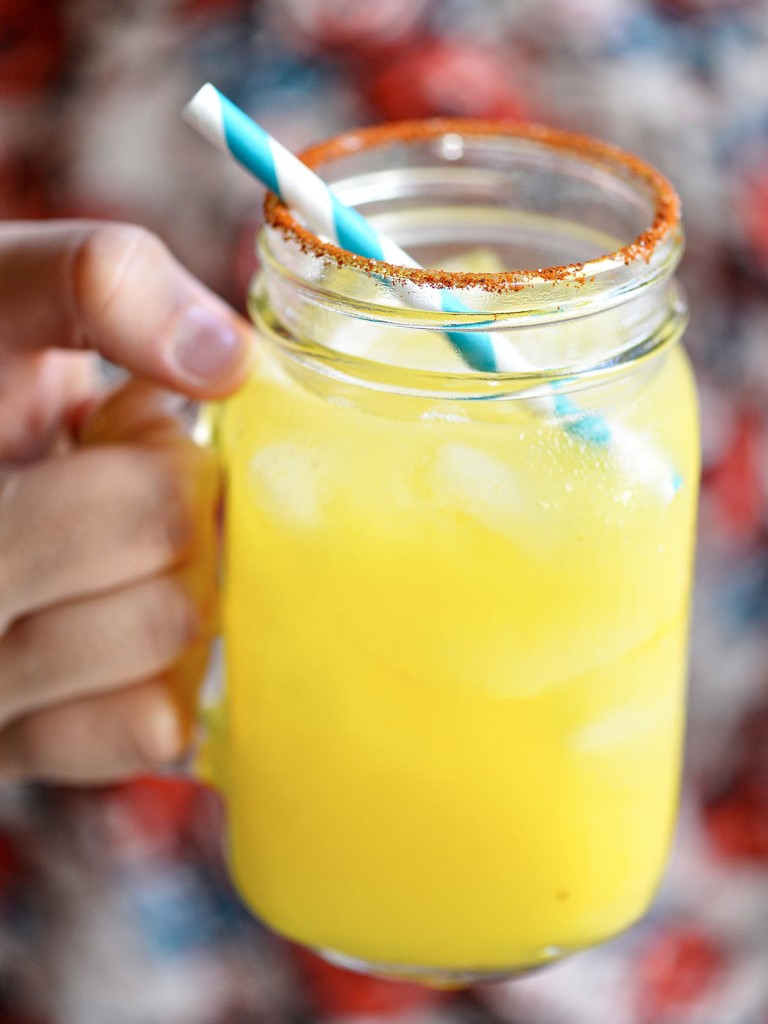 This strawberry basil gin cocktail is perfect for summer! Subtly sweet, a little tart, and truly refreshing!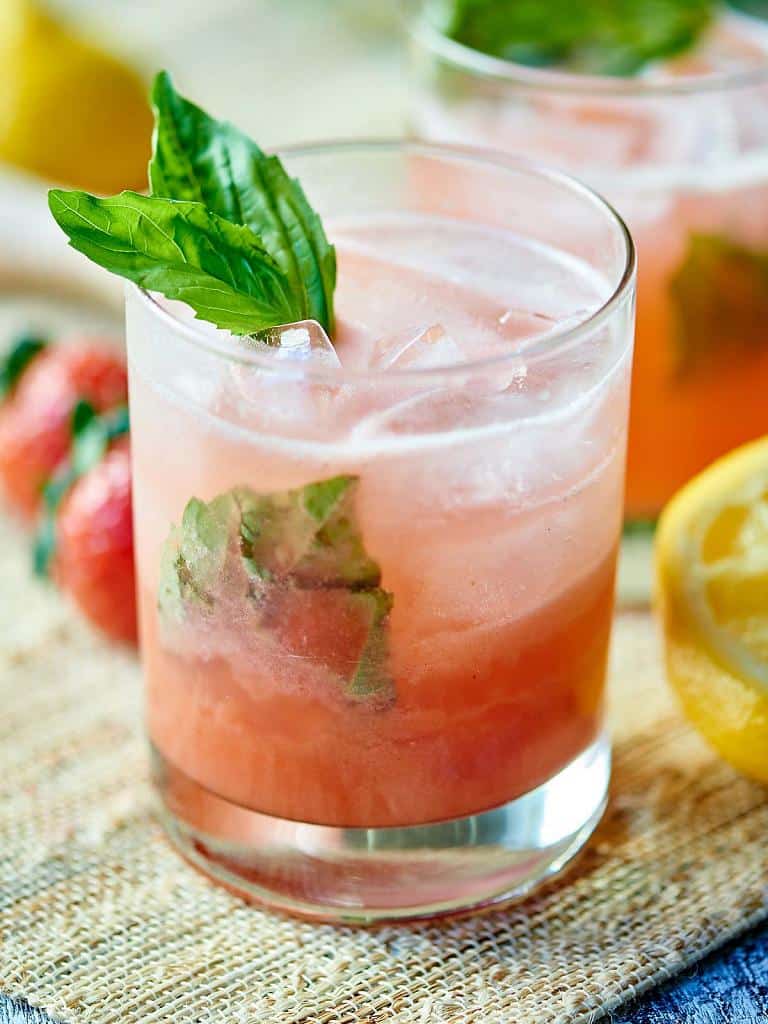 A twist on a classic, this Strawberry Jalapeno Margarita Recipe is quick and easy to put together, and is the perfect combination of sweet from the strawberries, spicy from the jalapeno, salty from the chili powder/salt rim, and a little tart from the lime.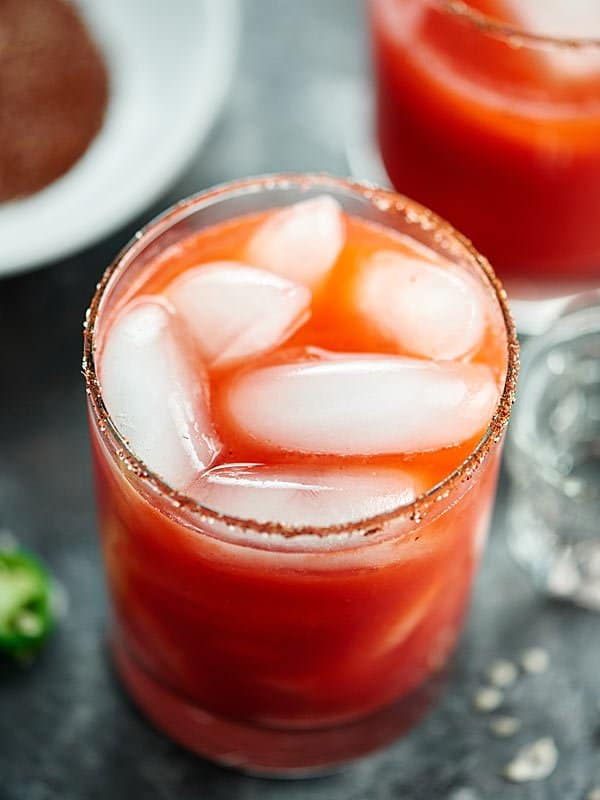 This S'Mores Iced Coffee is creamy, chocolatey, filled with marshmallow fluff and has a fun chocolate and graham cracker rim! It's a caffeinated S'More in a glass!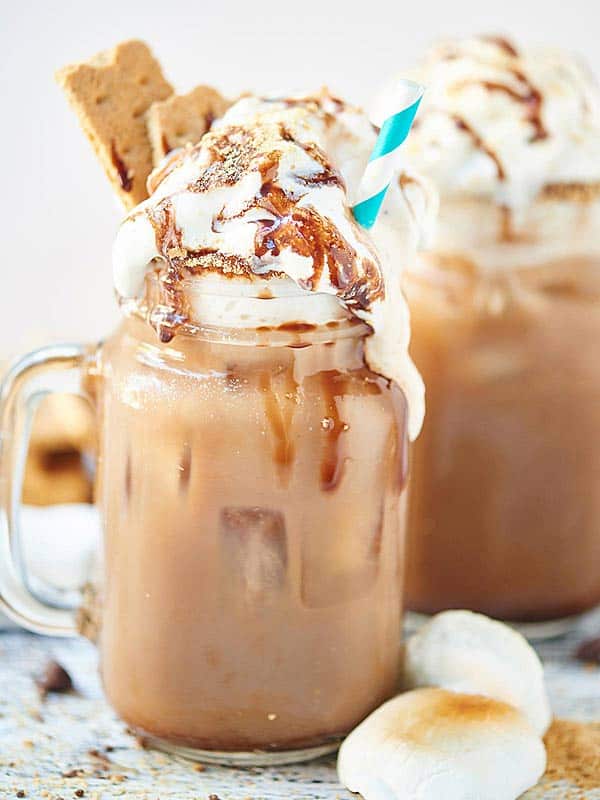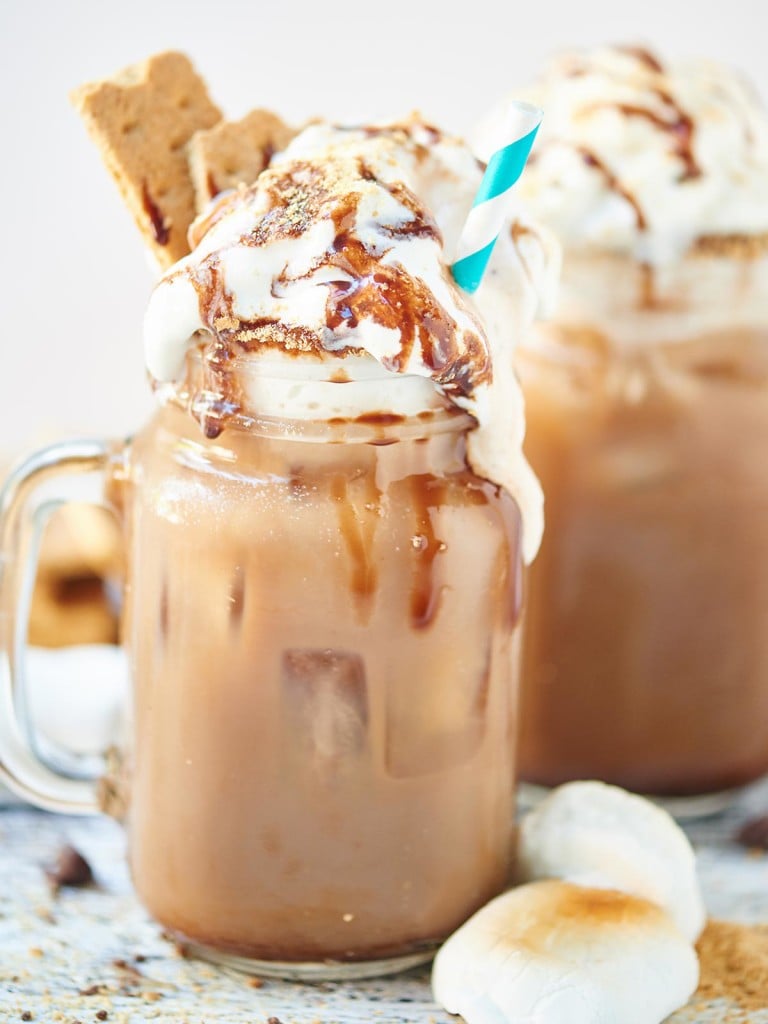 Hope you all have a fun, safe, and relaxing Memorial Day. 🙂
– Jennifer
What are YOUR plans on Memorial Day? Show Me the Yummy!