Healthy, Easy Vegetarian Meal Prep Recipes! Everything from breakfast –> lunch, snacks, dinner, and dessert!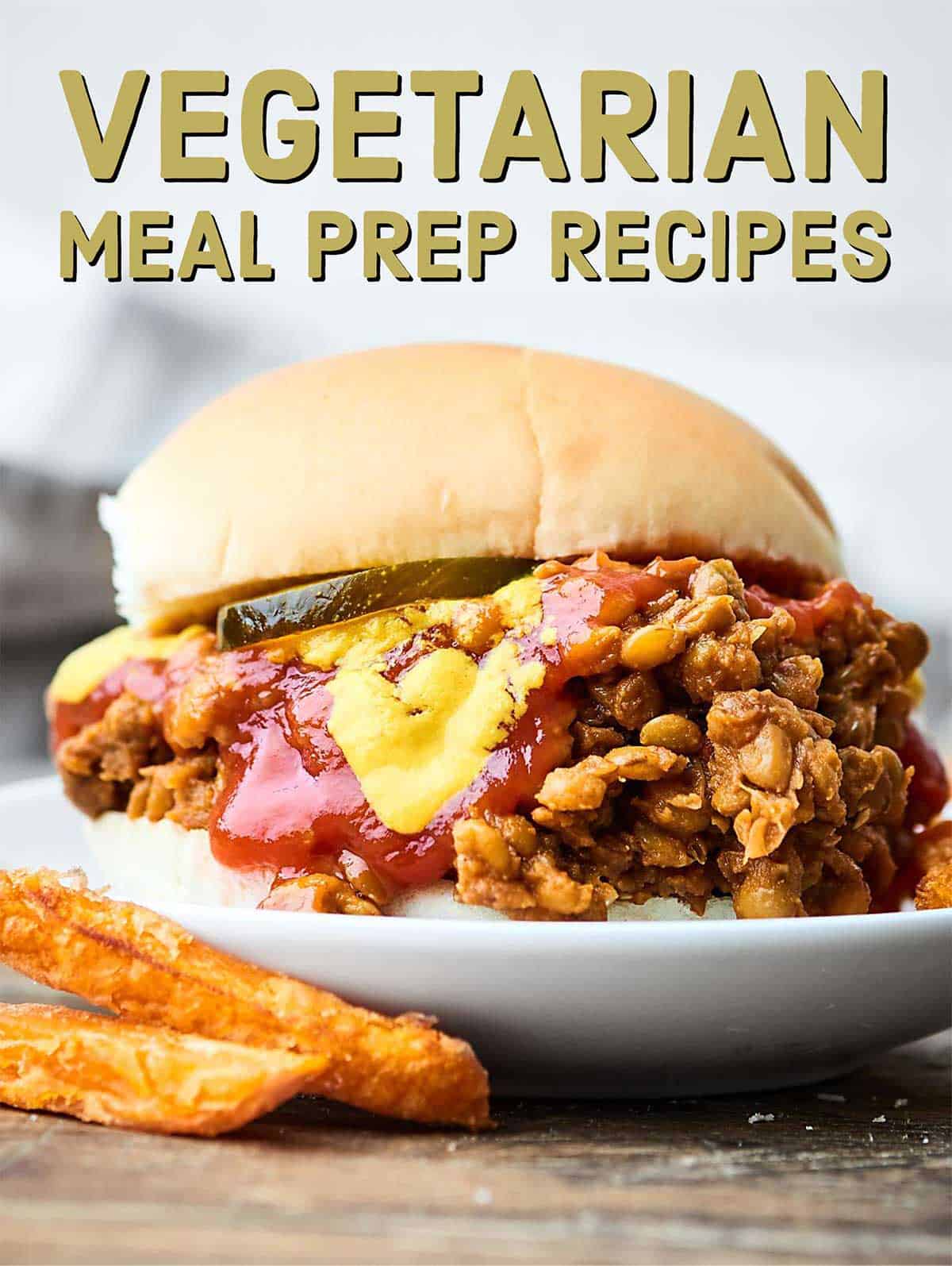 It's Meatless Monday!
Let's do some meal prep . . .
Vegetarian meal prep. 😉
Who's ready?!
Meal Prep Vegetarian Breakfast Recipes
This Breakfast Burrito Bowl Recipe is full of sweet potatoes, peppers, onion, spinach, mushrooms, garlic, black beans, and spices. Topped with a fried egg, salsa, and greek yogurt! Healthy. Meatless. Gluten Free. Perfect for meal prep! Can be vegan!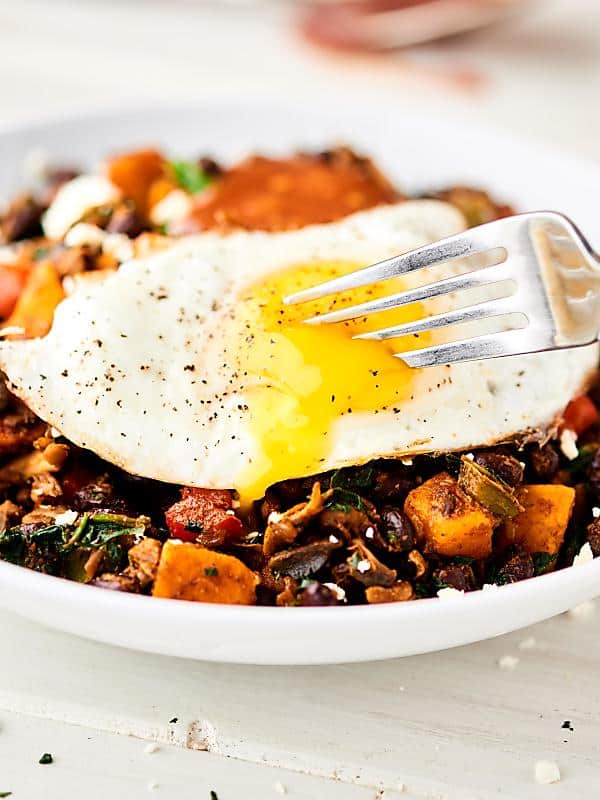 These Healthy Baked Oatmeal Cups are naturally sweetened with bananas and are loaded with oats, all natural peanut butter, almond milk, and a handful of dark chocolate chips! Vegan. Gluten Free. 130 calories!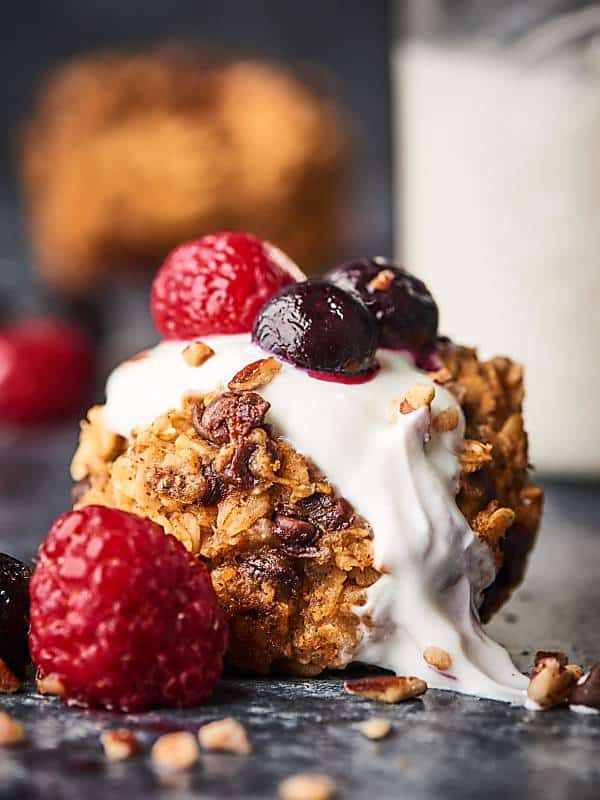 At only 150 calories, these Healthy Chocolate Banana Muffins are healthy enough for breakfast, but indulgent enough for dessert! Vegan. Gluten Free. Made in ONE bowl.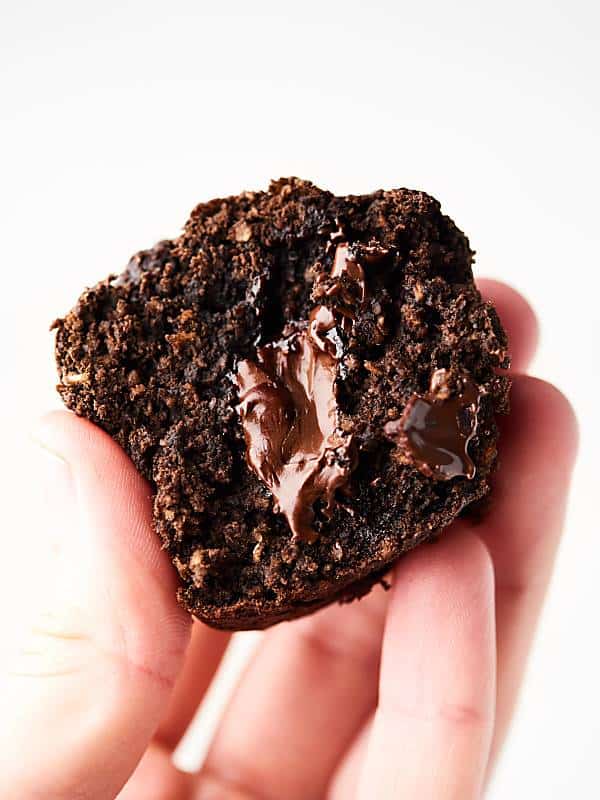 Start your day right with Healthy Egg Muffin Cups! Only 50 calories per muffin, LOADED with vegetables, and can be made in advance!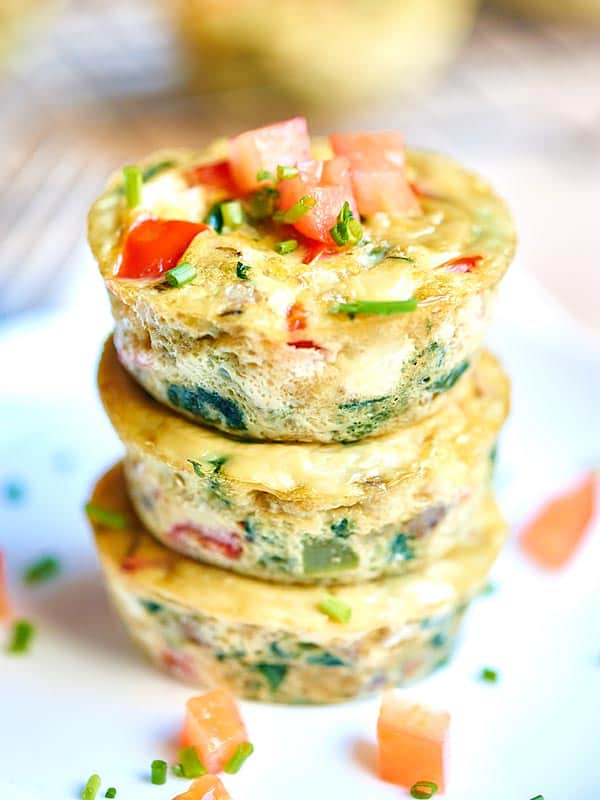 Overnight Oats Recipe 3 Ways! 1. Peanut Butter Honey Banana 2. Blueberry Greek Yogurt (no banana) 3. Vegan Strawberry Banana. All healthy, easy & delicious!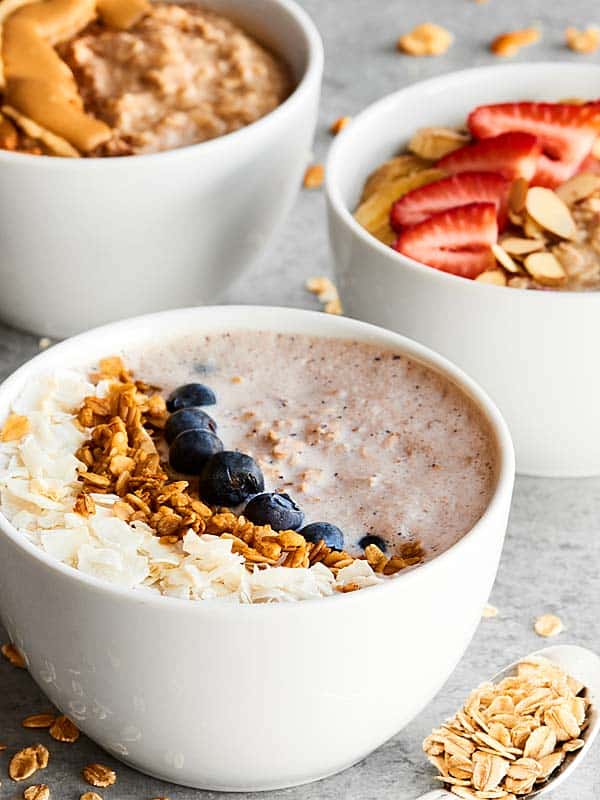 Meal Prep Vegetarian Lunch Recipes
This Quinoa Fried Rice Recipe is an easier, healthier version of a take out classic! Loaded with leftover quinoa, coconut oil, veggies, spices and more. Runny egg on top is optional, but highly recommended. 😉 Gluten free. Dairy free. Can be vegan!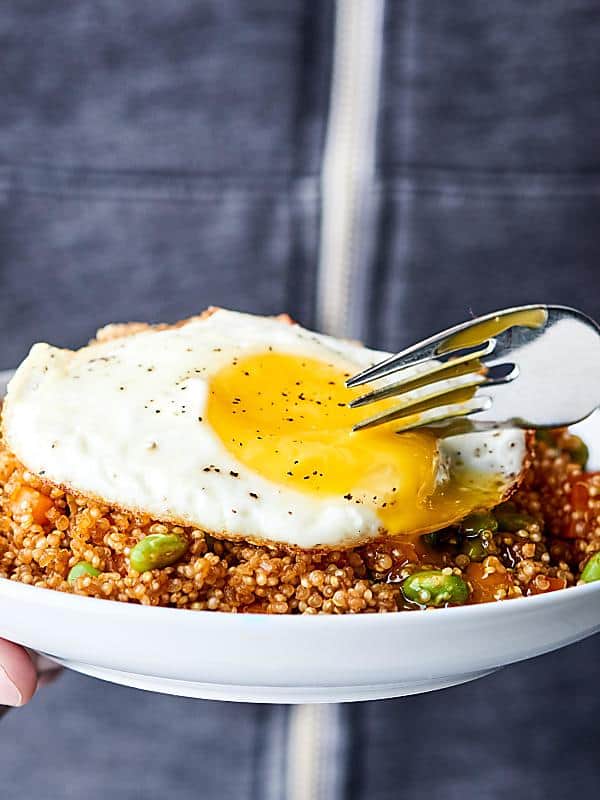 This Instant Pot Vegetarian Chili is SO quick and easy to make and full of vegetables, beans, and quinoa! Healthy. Gluten free. Vegan. Ready in 30 mins! Less than 300 calories per serving.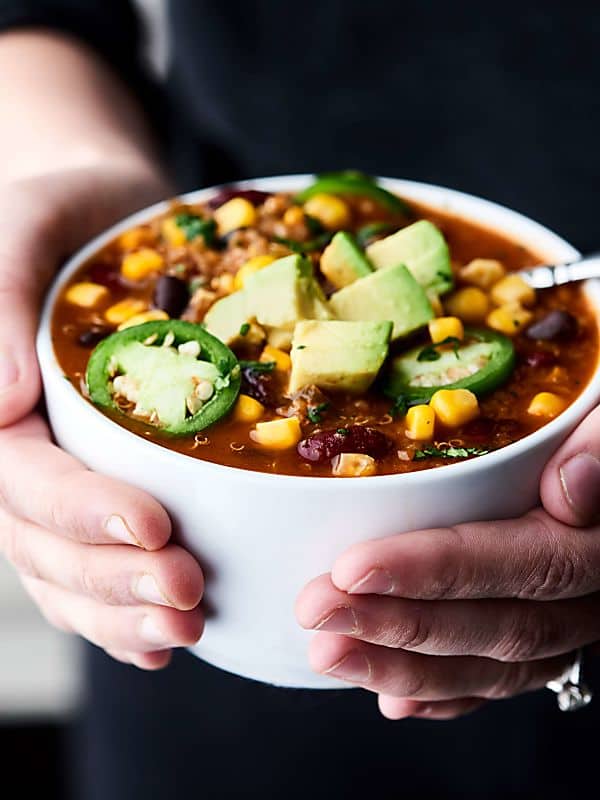 This healthy sweet potato wrap is hearty, vegetarian & full of good for you ingredients like black beans, brown rice & is drizzled in a unique tahini sauce!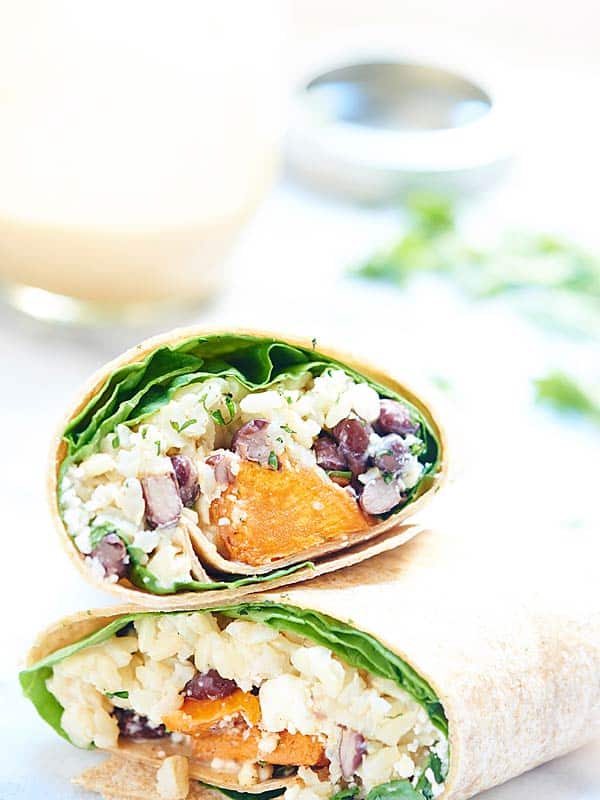 These healthy chickpea lettuce wraps are so quick and easy to put together, taste great, are vegetarian, and of course, are super healthy!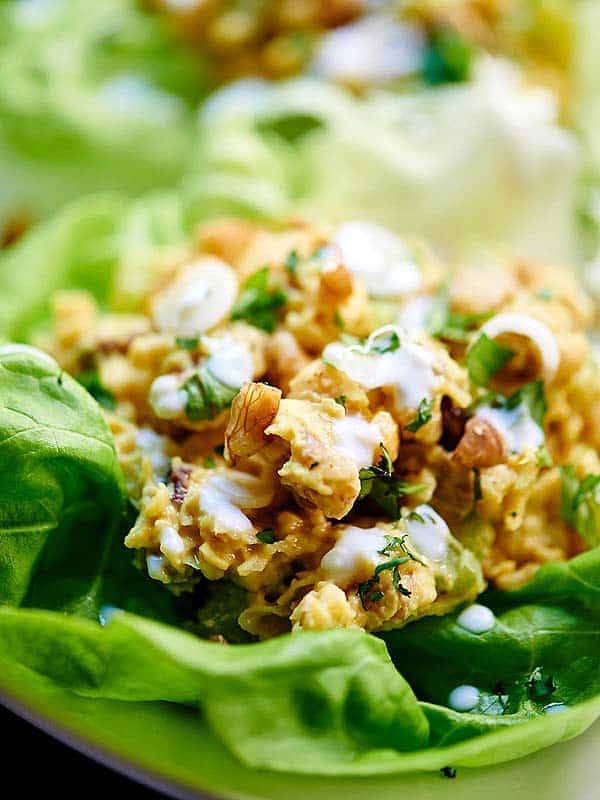 This Crockpot Vegetarian Chili is vegan, gluten free, SO healthy, and loaded with veggies, spices, and THREE kinds of beans!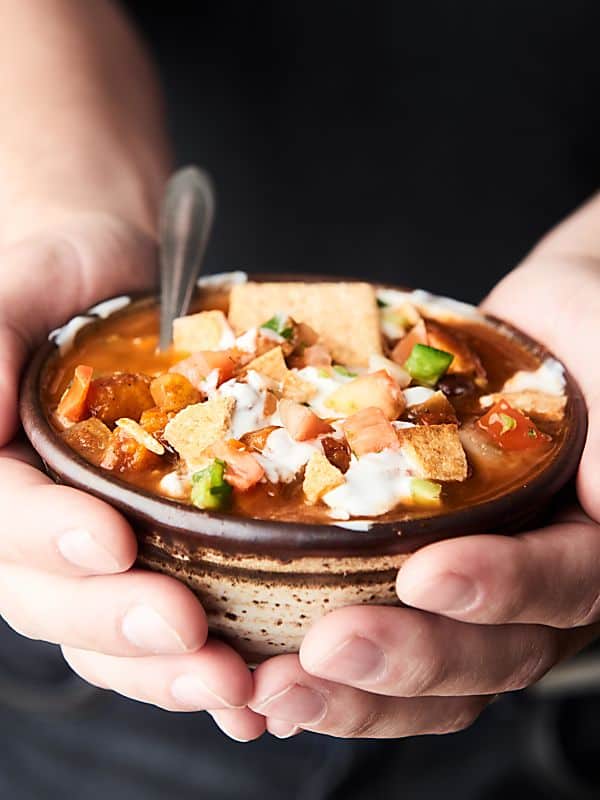 Meal Prep Vegetarian Snack Recipes
These Peanut Butter Energy Bites are the perfect healthier treat to satisfy your sweet tooth! Full of all natural peanut butter, oats, and just a touch of honey! Only 130 calories! Gluten free. Vegetarian.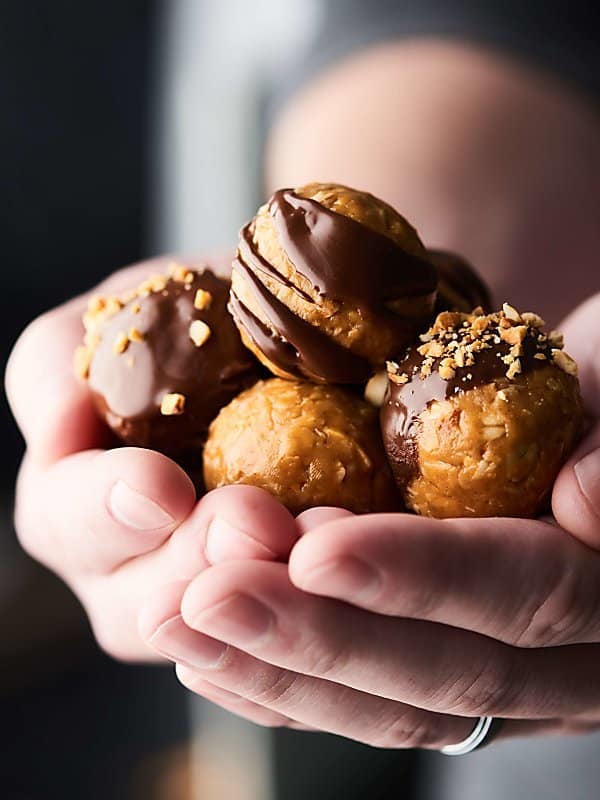 This Easy Pico de Gallo Recipe comes together in a matter of minutes! Fresh tomatoes, onion, cilantro, jalapeno, lime, & garlic make this truly delicious.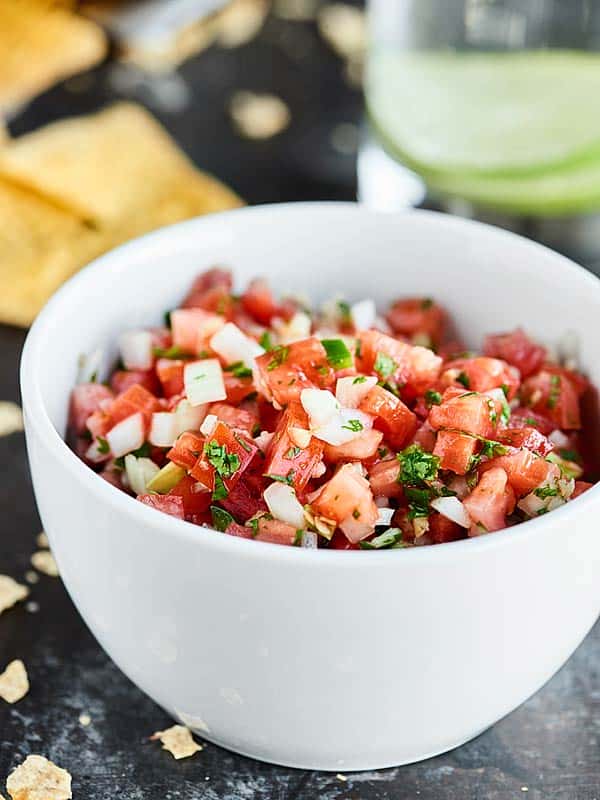 Instant Pot Taco Hummus. Ultra creamy hummus loaded with canary beans, taco seasonings, and lime juice. Made quick and easy in your Instant Pot!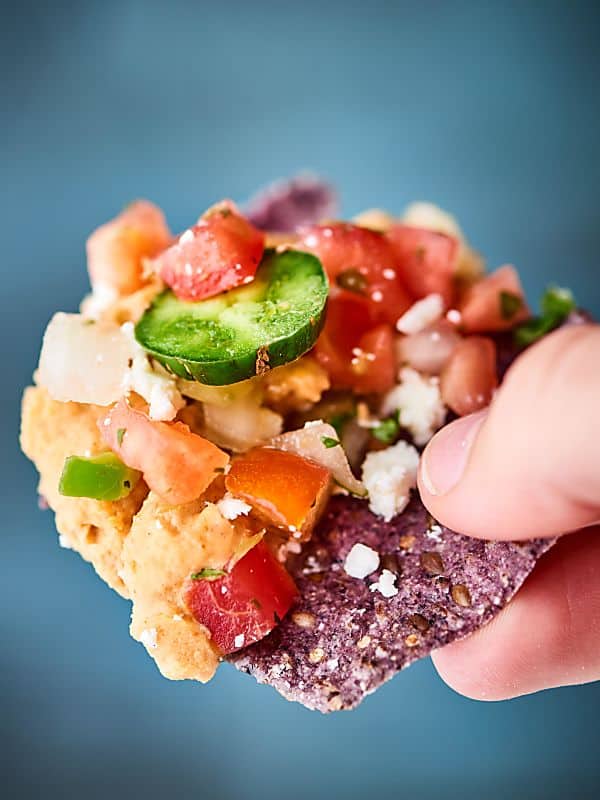 These No Bake Protein Brownie Bites are the perfect, bite sized healthy treat! Made in 5 minutes and full of oats, protein powder, almond butter, maple syrup, and a splash of almond milk. Vegan. Gluten Free.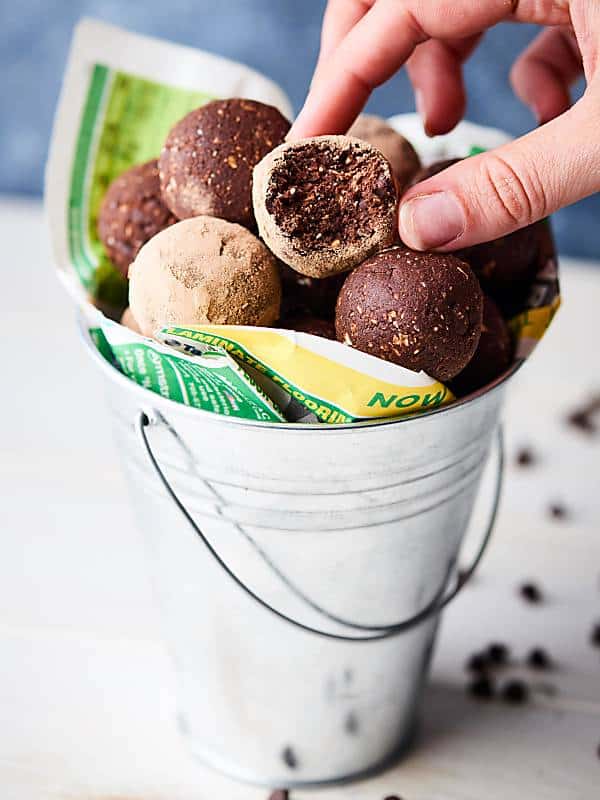 At only 115 calories, these are muffins you don't have to feel bad about! These Skinny Banana Chocolate Chip Muffins are naturally gluten free, vegan, ultra moist, and completely delicious! Nobody will ever guess these are healthy!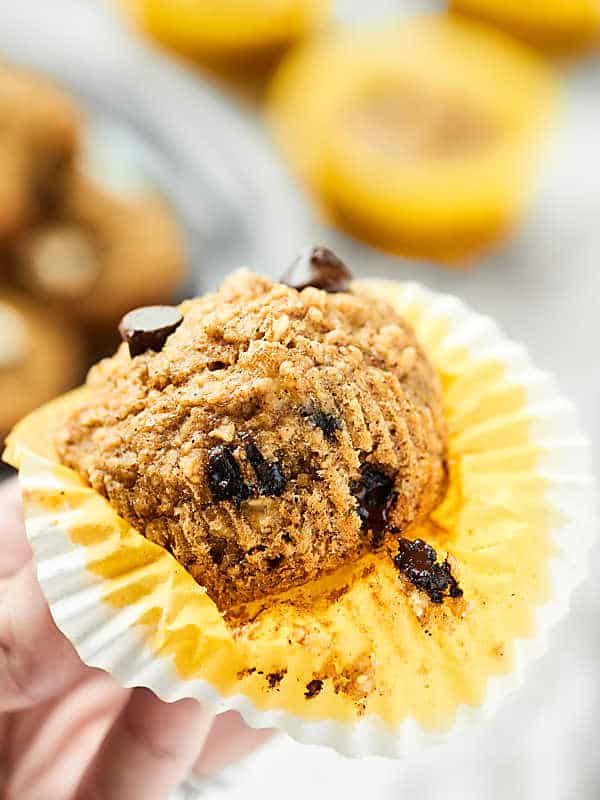 Meal Prep Vegetarian Dinner Recipes
Instant Pot Lentil Sloppy Joes. A health-i-fied vegan, gluten free version of a classic! Quick, easy, meatless weeknight dinner.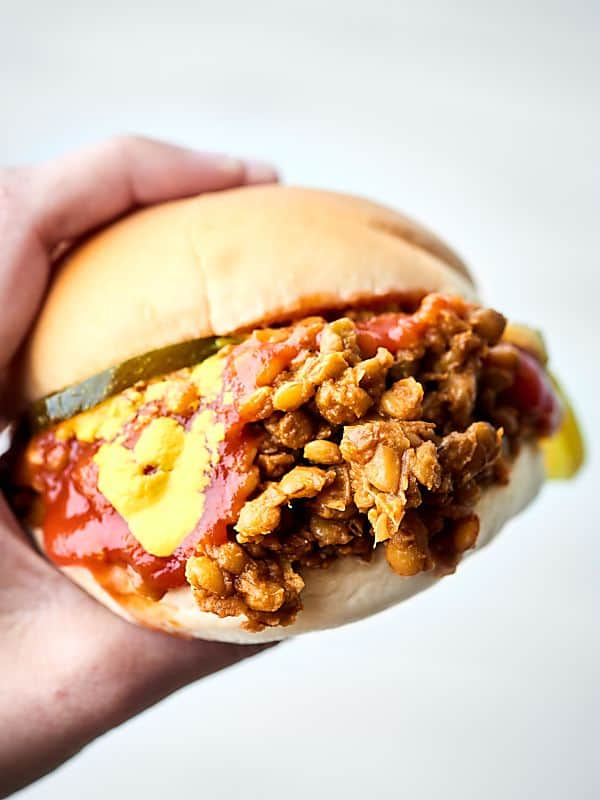 This Slow Cooker Vegetable Curry is packed with vegetables and loaded with all your favorite Thai flavors: red curry paste, coconut milk, peanut butter, and more! Healthy. Vegan. Gluten Free.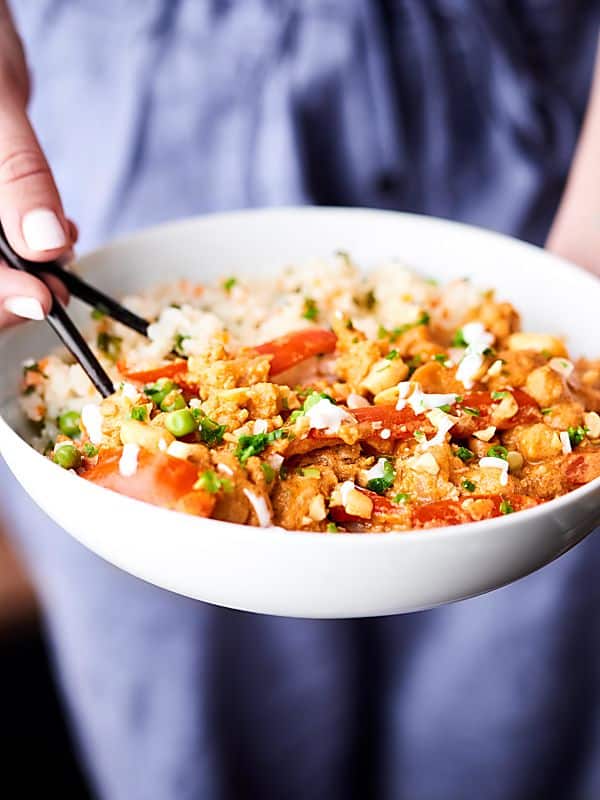 These Sweet Potato Tacos are gluten free, vegan, healthy, and oh yeah, absolutely DE-LICIOUS! Loaded with sweet potatoes, mushrooms, black beans, and spices – these hearty tacos will surely satisfy!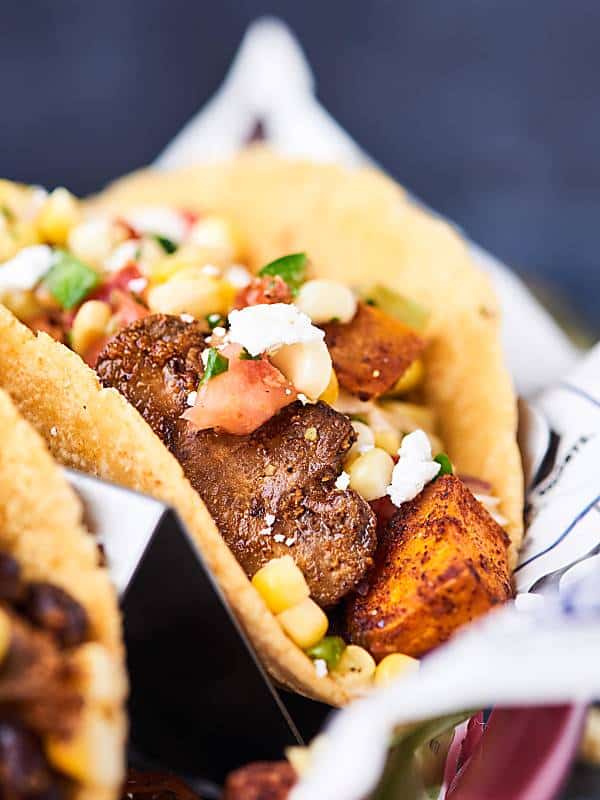 This Black Bean Burger Recipe is PACKED with vegetables and flavor and is super quick and easy to make. All you need is 10 minutes and a food processor! Vegan. Gluten Free.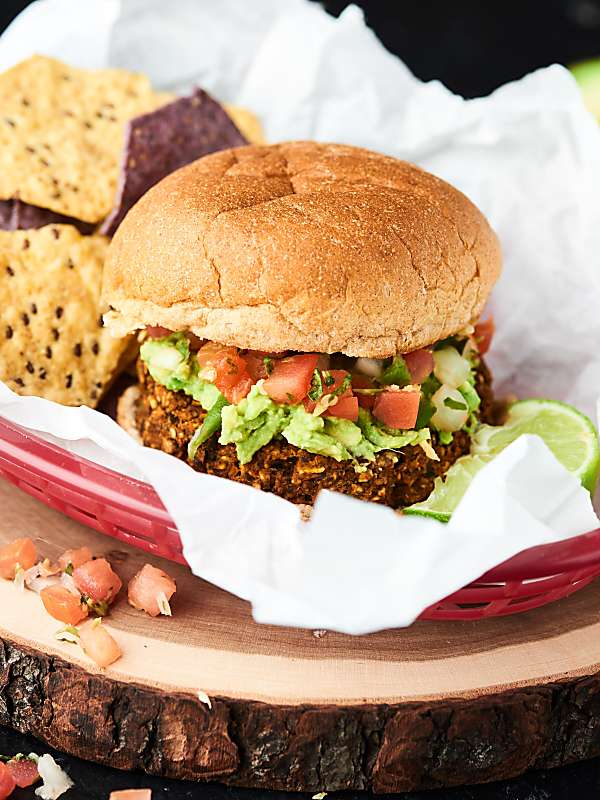 This Vegan Mushroom Stroganoff Recipe is a healthy twist on the classic beef stroganoff and it's loaded with tons of mushrooms, spices, almond milk, and a little splash of wine! Serve it over pasta, spaghetti squash, mashed potatoes . . . the choice is yours!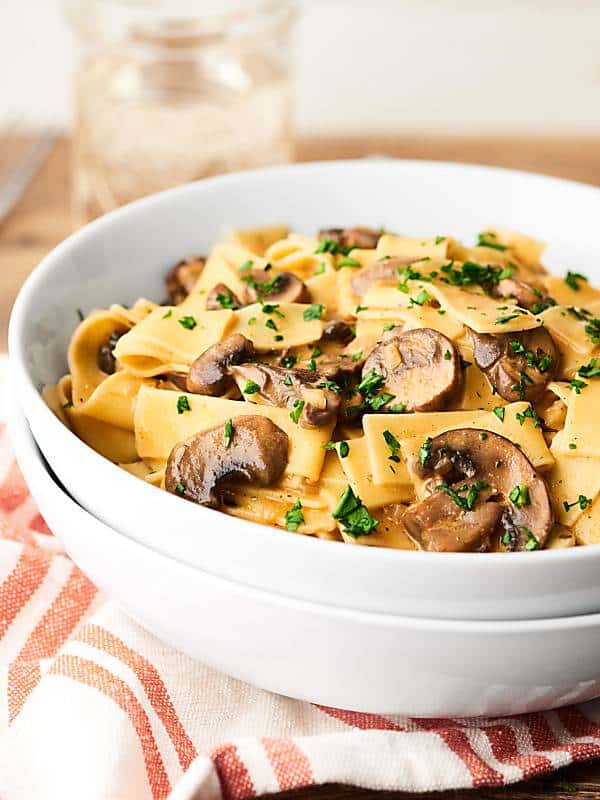 Bonus! Meal Prep Vegetarian Dessert Recipes
A healthier take on a peanut butter cup, these homemade dark chocolate walnut butter cups are quick, easy, delicious, and full of toasted walnuts, extra virgin olive oil, a touch of maple syrup, and sea salt!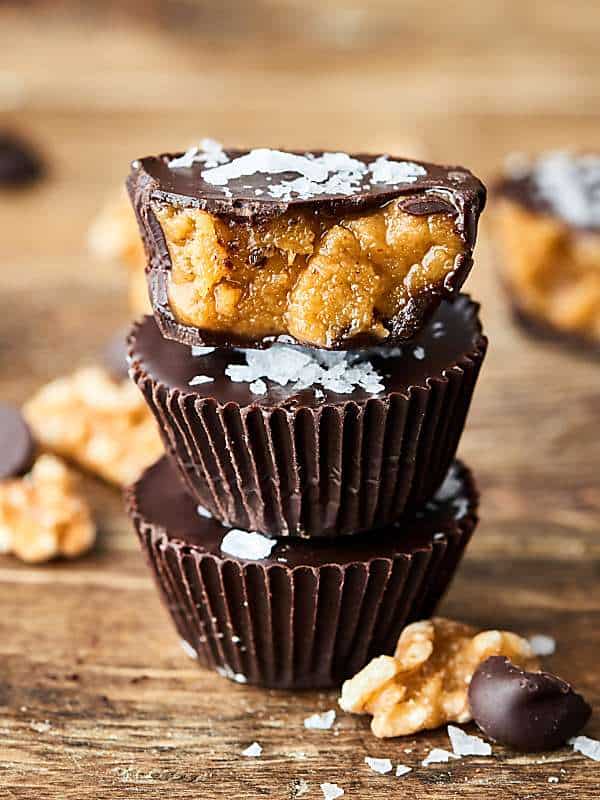 These White Bean Blondies are healthy, vegan, gluten free, and oh yeah, actually delicious! Full of white beans, oats, maple syrup, coconut oil, cinnamon, and a few chocolate chips! SO easy! And I promise you can't taste the beans. 🙂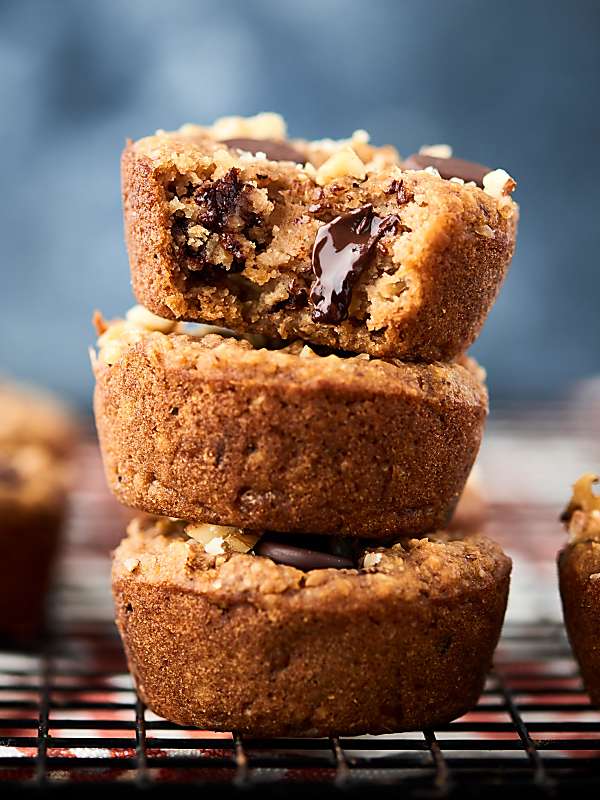 These Black Bean Brownies are so moist & fudge-y! I <3 them. They're also healthy, vegan, flourless, gluten free, & naturally sweetened with maple syrup!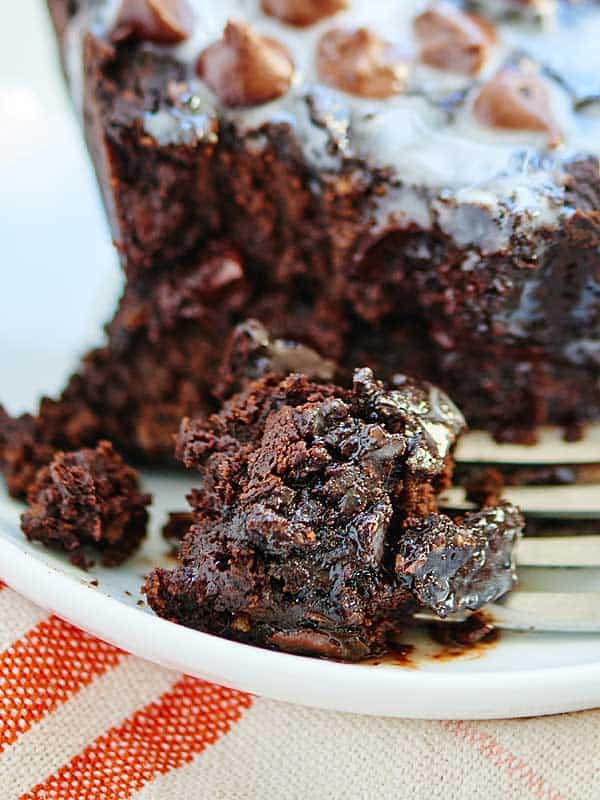 A health-ier take on a classic, these Whole Wheat Oatmeal Chocolate Chip Cookie Bars are full of chewy oats, nutty whole wheat flour, coconut oil, and dark chocolate chunks. While they may be lighter in calories, they're absolutely PACKED with flavor. Ice cream optional, but highly recommended. 🙂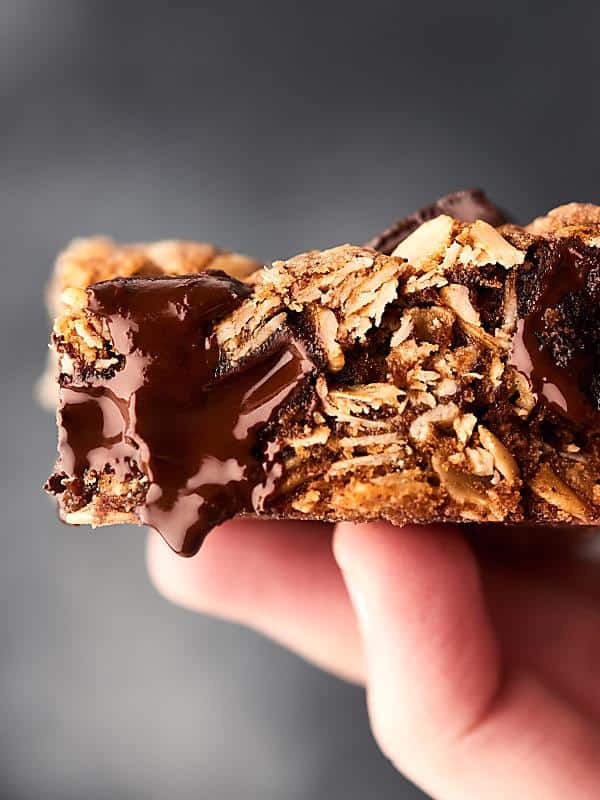 These Vegan Scotcheroos are loaded with brown rice crispies, all natural peanut butter, and agave and smothered in vegan dark chocolate and a pinch of sea salt. An easier, slightly healthier, gluten free take on the classic no bake treat.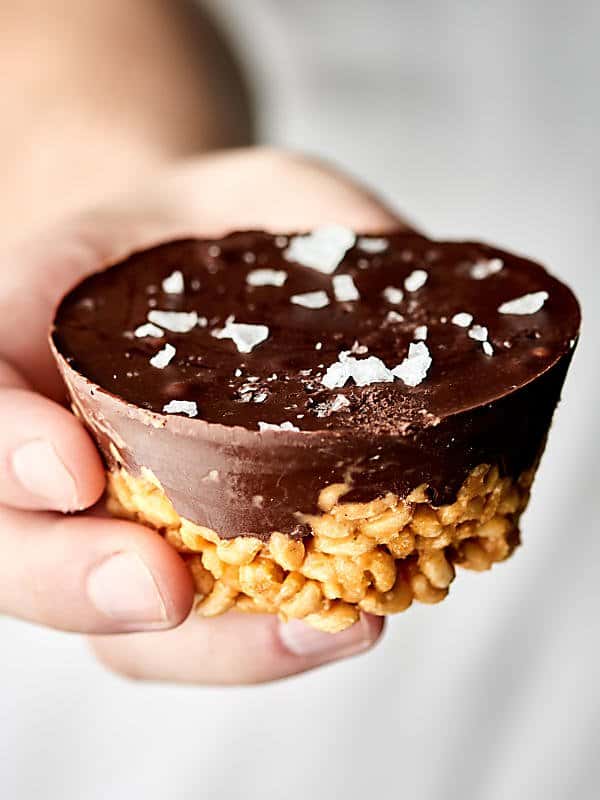 Happy Meatless Meal Prep!
– Jennifer
Do you want more meal prep recipes? Vegetarian? Meat? Healthy? Show Me the Yummy!