The Best Back to School Recipes for 2016! Everything from healthy breakfasts to make ahead lunches, after school snacks, slow cooker dinners, and after dinner sweet treats. We've got you covered! Let's do this.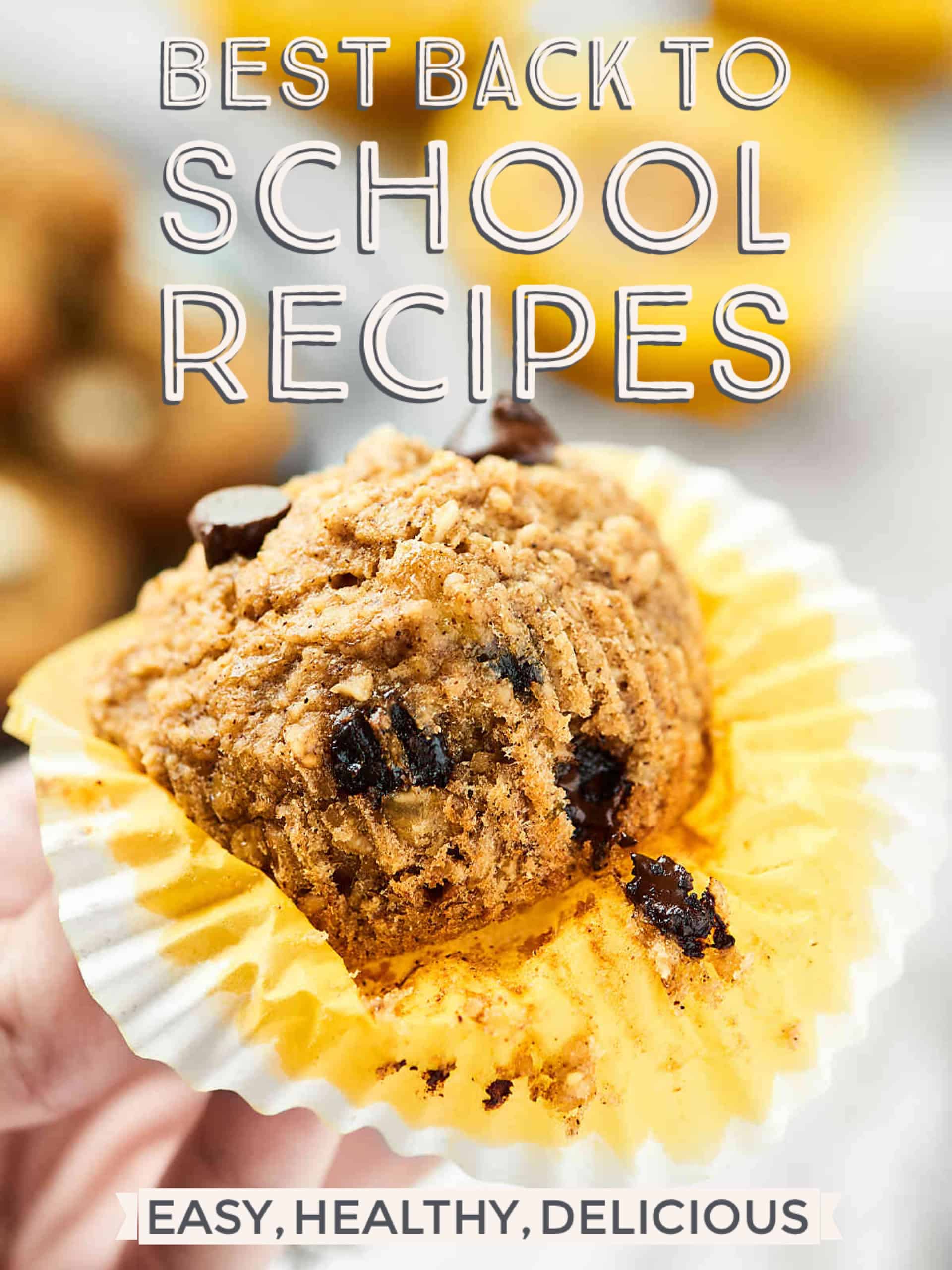 Happy Monday, friends! I can't believe that it's already August 8th. It literally blows my mind that before you know it school will start, football games will be played, and warmer clothes will be pulled out from storage. For me, it's bitter sweet, because I love summer more than anything, but I also love my crockpot more than anything in the entire kitchen gadget world, so I can't wait to cozy up to something warm and delicious that's been cooking away all day long in my slow cooker.
Although we don't have kids, Trevor and I have a lot of friends who are either
A. In school themselves
B. Have kids in school
or
C. Are teachers teaching in a school
It's a crazy time of year for everyone, so today I've gathered up all my favorite healthy (ahem, except for a few desserts I threw in at the end) breakfasts, lunches, snacks, and dinners in the hopes of making your busy back to school days a little easier. 🙂
Back to School Ideas for Breakfast and Lunch
You guys. For breakfast, you MUST check out my Easy Healthy Make Ahead Breakfast Recipes. This will save you for those busy school mornings.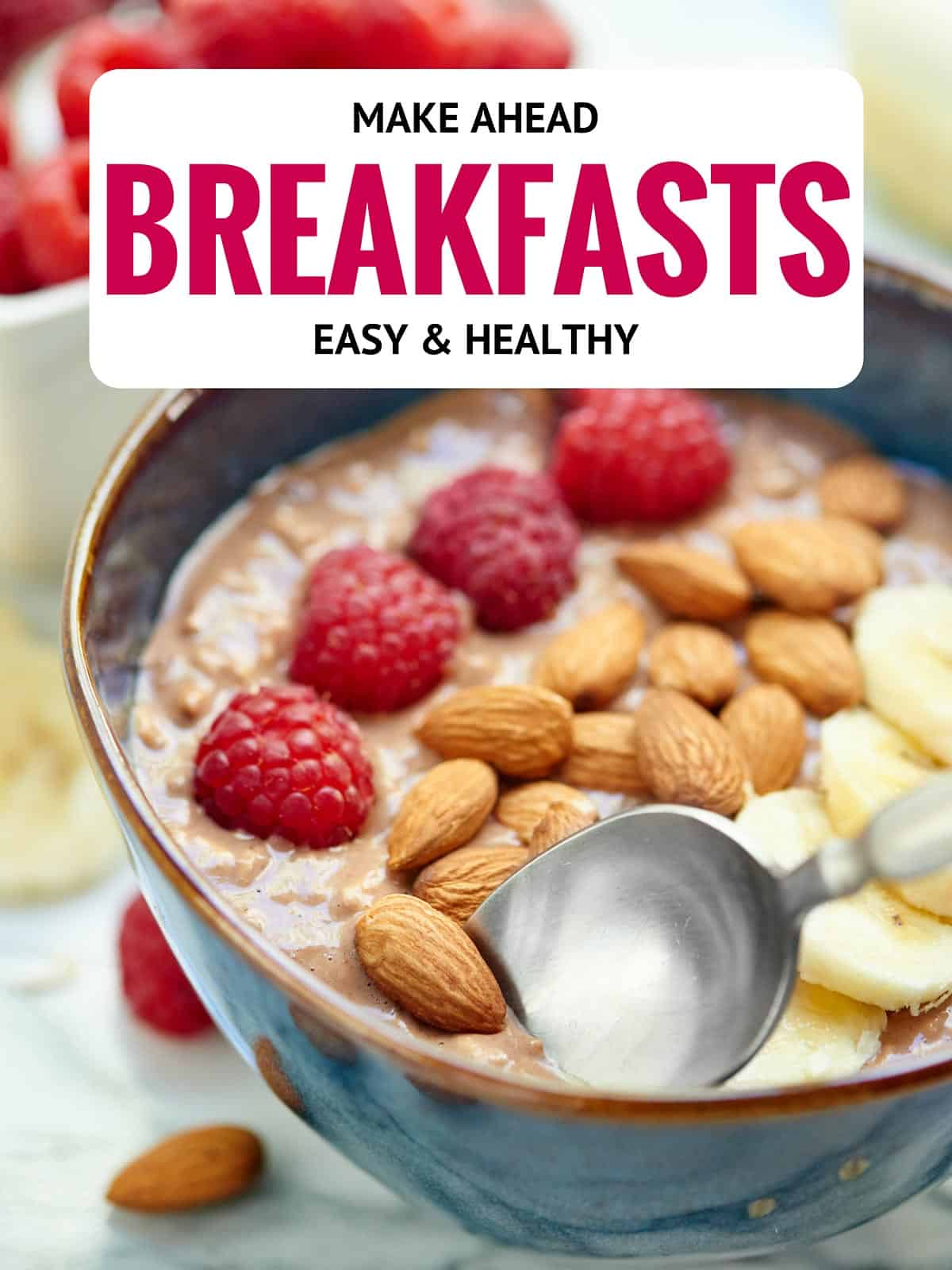 As for lunch? Here are some of my faves:
Greek Yogurt Dressings
Kick your salad game up a notch and make a batch of Greek Yogurt Ranch Dressing and Greek Yogurt Blue Cheese Dressing. Healthy. Easy. Packed with protein. Delicious. Say buh-bye to boring salads for lunch!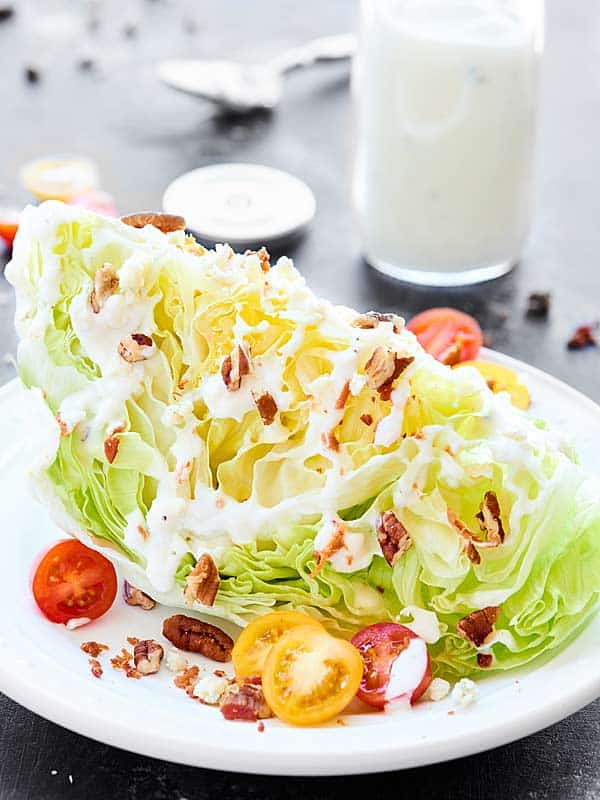 Have a few for a light lunch, or half the recipe for a filling and healthy dinner, these Healthy Asian Lettuce Wraps are full of tender chicken, a crazy flavorful sauce, and loads of texture!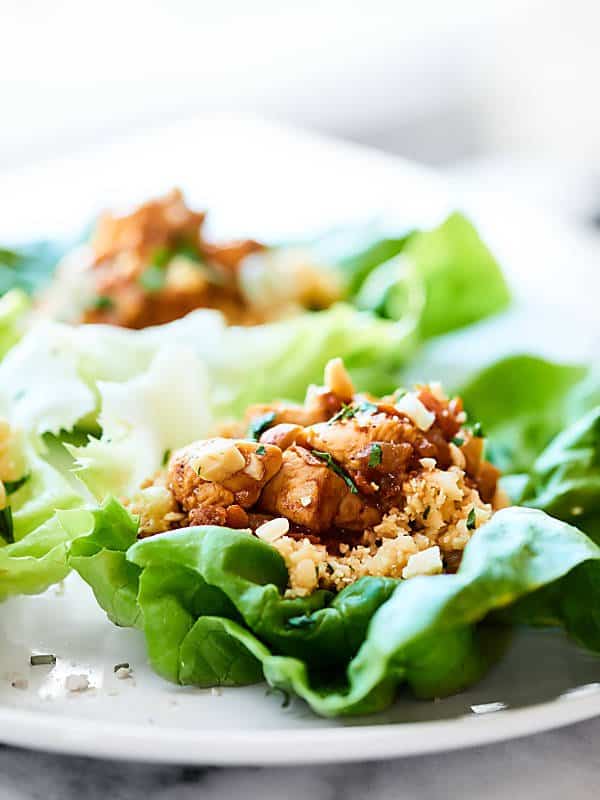 How about a steaming hot bowl of Slow Cooker Chicken Lentil Soup on a chilly day? This soup is easy, healthy, and has less than 350 calories per serving!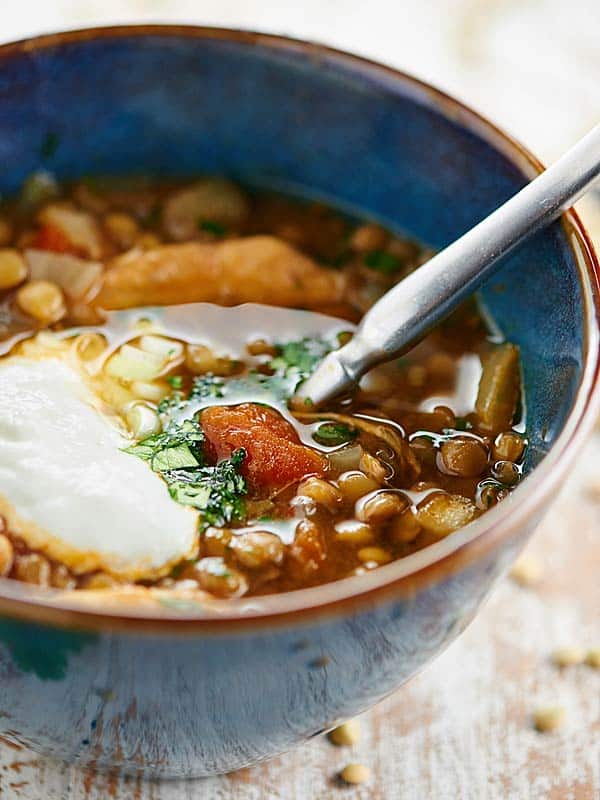 You guys. I'm obsessed. Make all the components in advance and assemble the day of! Sweet potatoes + spinach + black beans all wrapped in a whole wheat tortilla and smothered in the BEST tahini dressing.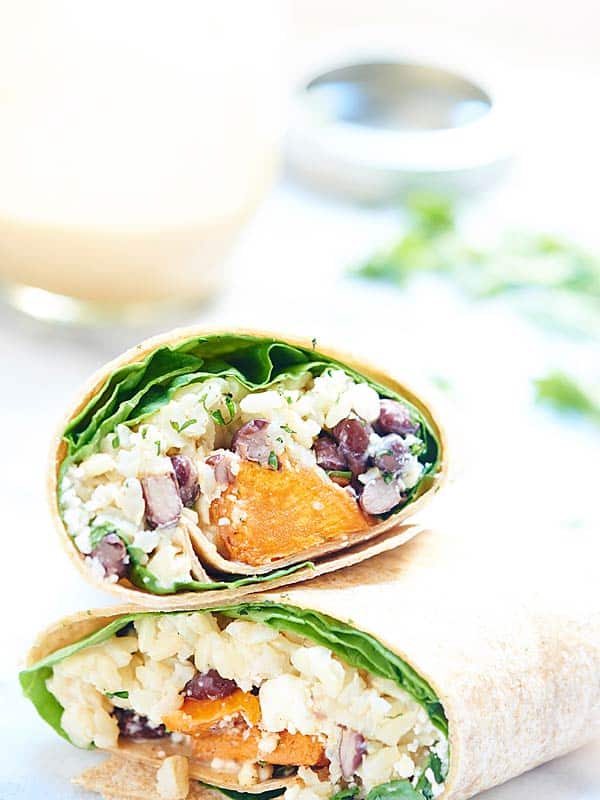 This makes a ton so you'll have lunch all week long. It's healthy, hearty, and so full of flavor! Bonus: only ONE DISH and 5 minutes of prep necessary!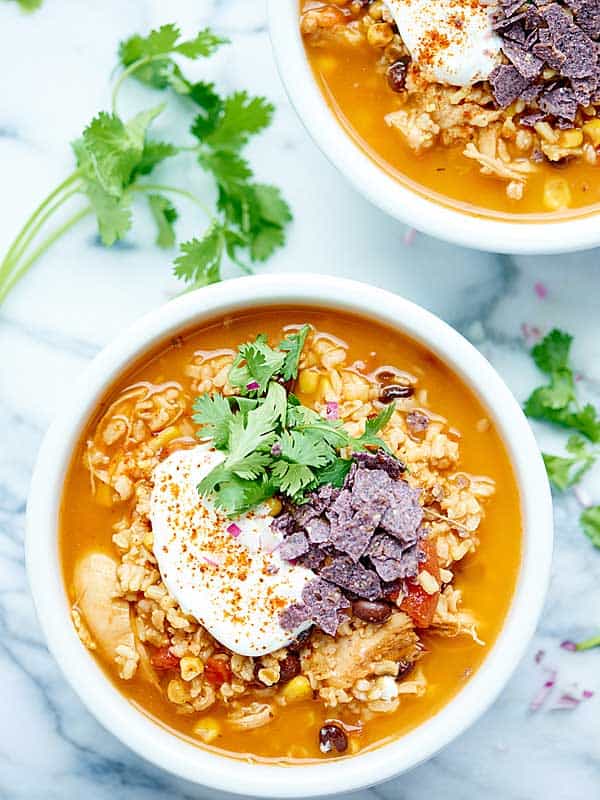 After School Snacks
You only need 7 ingredients and 10 minutes to make these Blueberry Muffin Energy Bites! They're full of protein, taste like a muffin, and are gluten free and vegan. This healthy snack is one you can feel good about!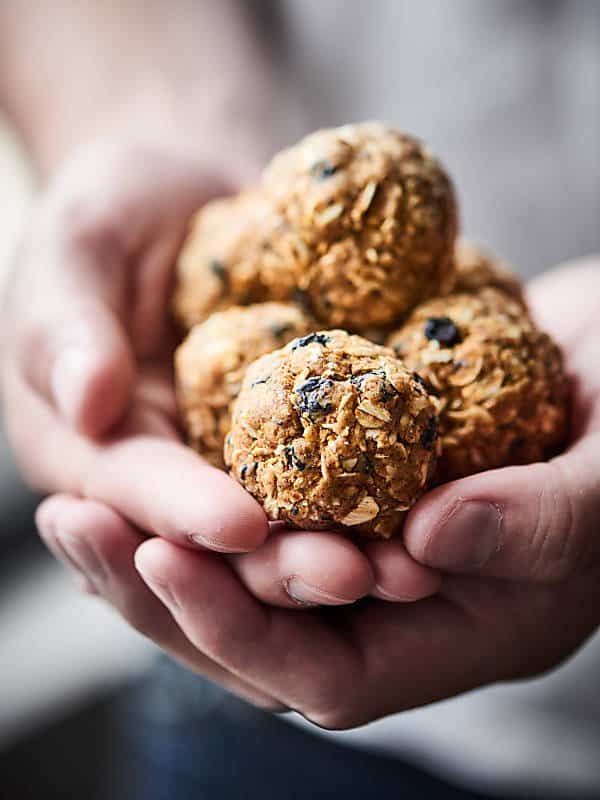 At only 115 calories, these are muffins you don't have to feel bad about! These Skinny Banana Chocolate Chip Muffins are naturally gluten free, vegan, ultra moist, and completely delicious! Nobody will ever guess these are healthy!
This Cherry Smoothie Bowl Recipe is so easy, healthy, and delicious! Made with only three ingredients: frozen cherries, greek yogurt, and Bai Ipanema Pomegranate, this smoothie bowl is the perfect healthy, gluten free breakfast or snack!
Homemade Cashew Butter for.the.win. This Cashew Butter is quick and easy to make (promise!), SO addicting, and has a short ingredient list including sweet honey and cozy vanilla! Perfect on toast, a banana, or straight off the spoon!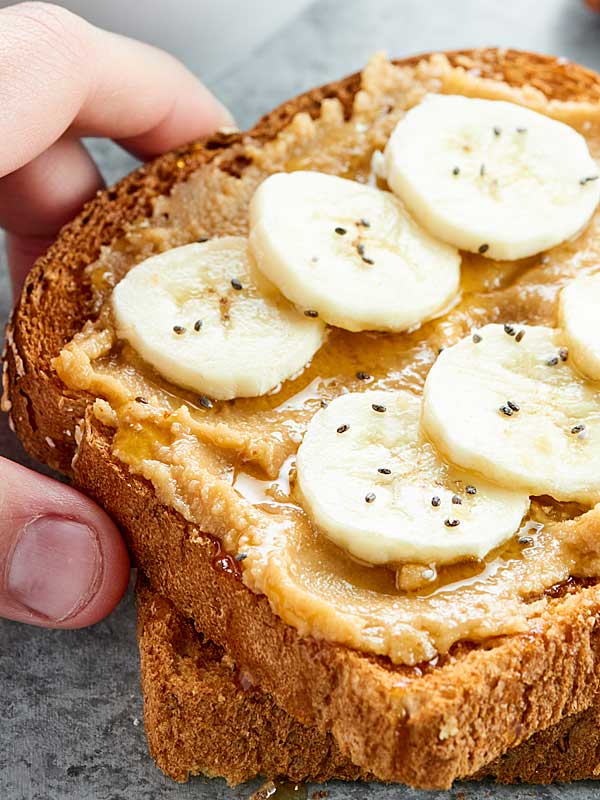 These Almond Butter Energy Bites are SO healthy and delish. They're nutty and rich from the almond butter, chewy from the oats, and sweet from the maple syrup and dark chocolate chips!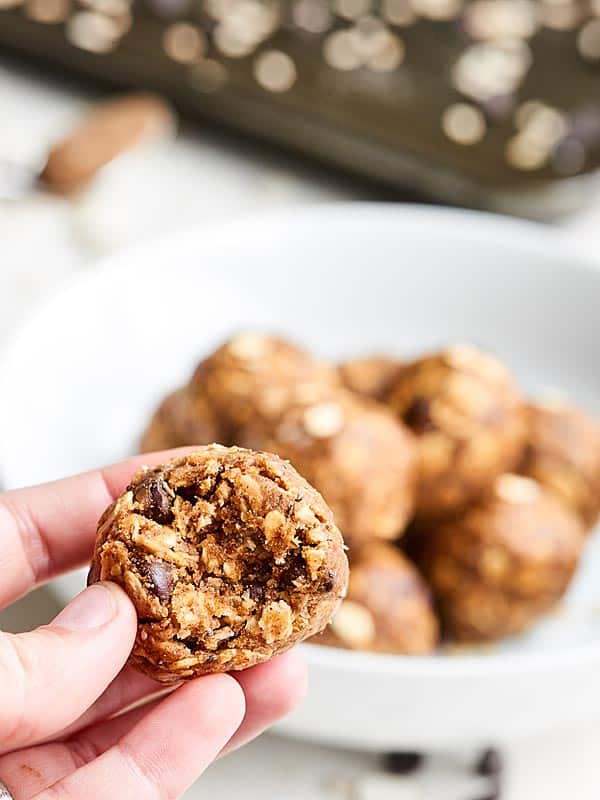 Back to School Ideas for Dinner
At only 60 calories, these Turkey Meatballs are the perfect, healthy, easy, weeknight meal. These are made without breadcrumbs, are gluten free, and are so juicy!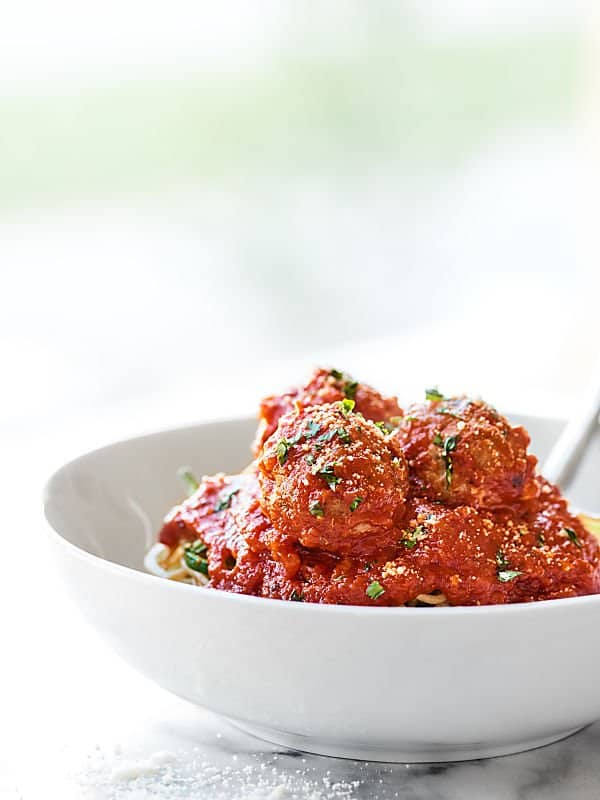 An easy, flavorful, healthy meal made in the crockpot. Tender pork served in your favorite tortilla and topped with a homemade salsa? Gimme!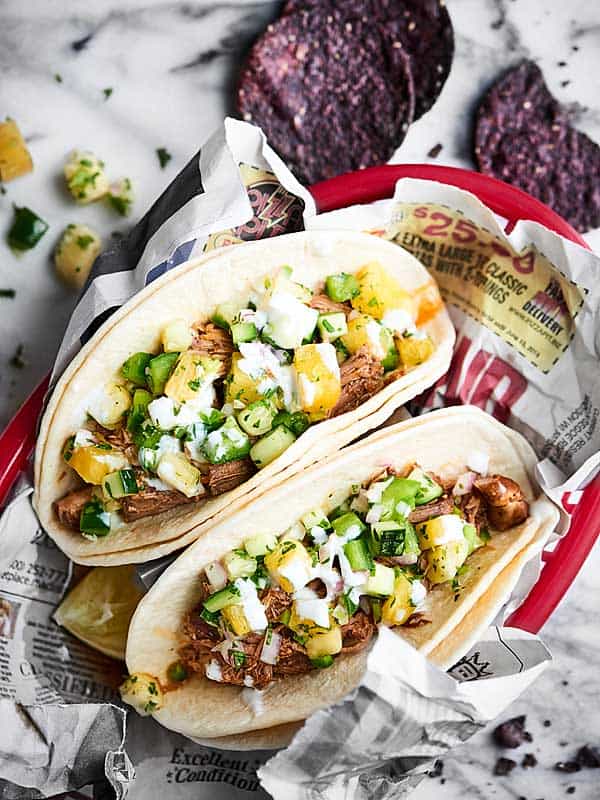 These are the BEST Mexican Turkey Burgers. Tender, pre-made seasoned turkey burgers + crunchy slaw, fresh pico, and a creamy avocado sauce make these perfect for an easy, healthy, and delicious dinner!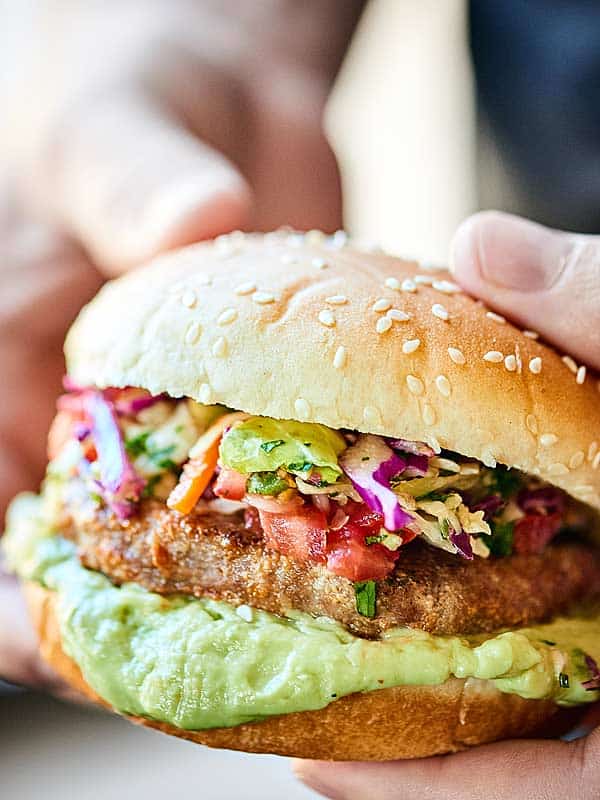 Baked pork tenderloin at it's finest! This Lemon Herb Pork Tenderloin Recipe is healthy, easy, & full of fresh spring flavors like lemon, dijon, & garlic!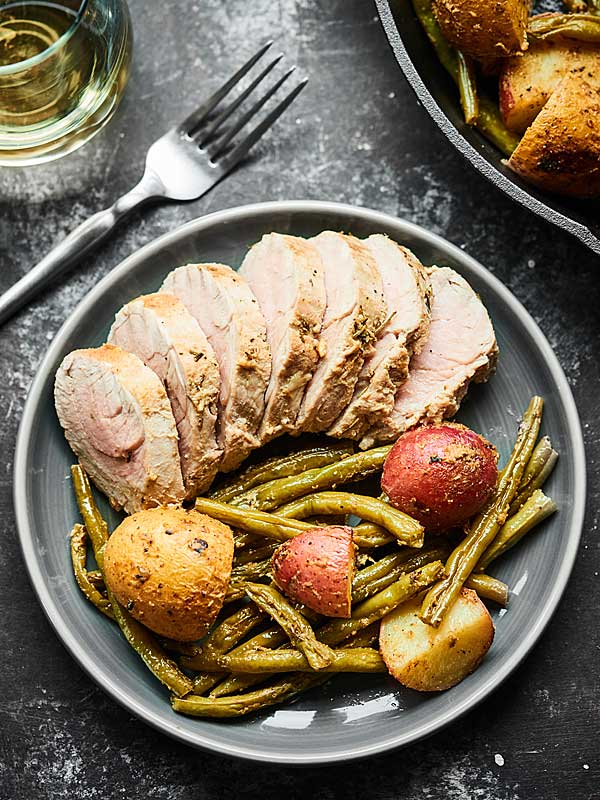 This Healthy Alfredo Sauce is a significantly lightened up version of a classic (helloooo only 530 calories for the ENTIRE recipe). Made with skim milk, broth, greek yogurt, and parmesan, this alfredo sauce will surely impress without the guilt!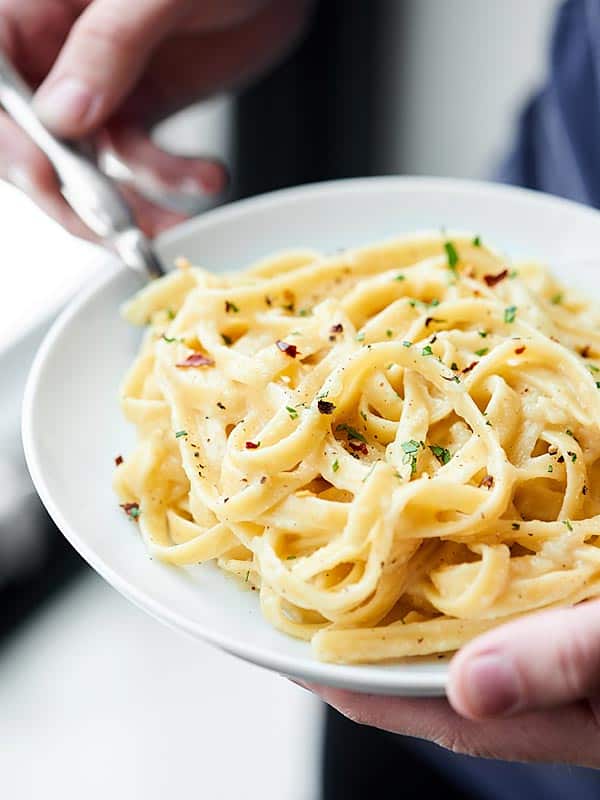 Back to School Ideas for Dessert
Because who doesn't need a little sweet treat after a hard day at school?
There is no back to school dessert as great as these brownies. 1 Bowl + 8 Ingredients + 10 Minutes of Prep for the BEST, the EASIEST, my all time favorite dessert: One Bowl Brownies.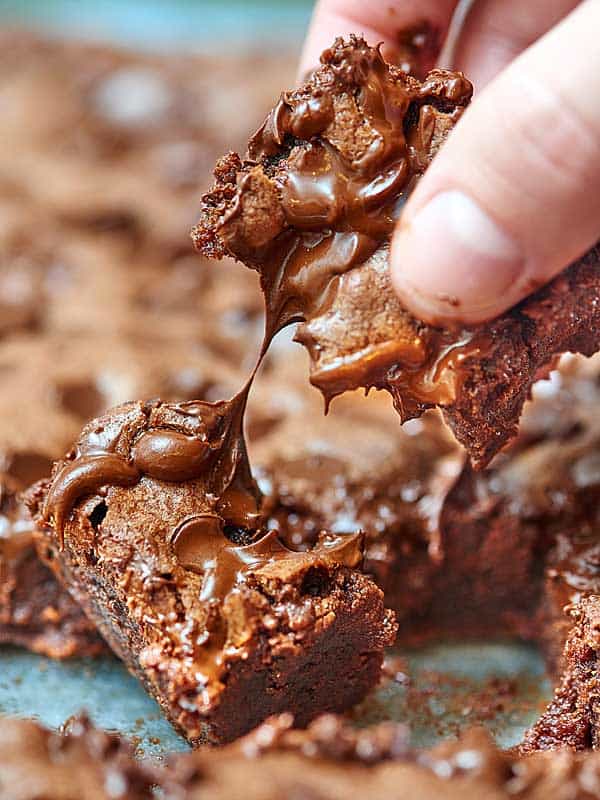 No ice cream machine is needed to make this No Churn Mint Oreo Ice Cream Recipe! 7 ingredients & 10 minutes for the fluffiest, creamiest ice cream ever!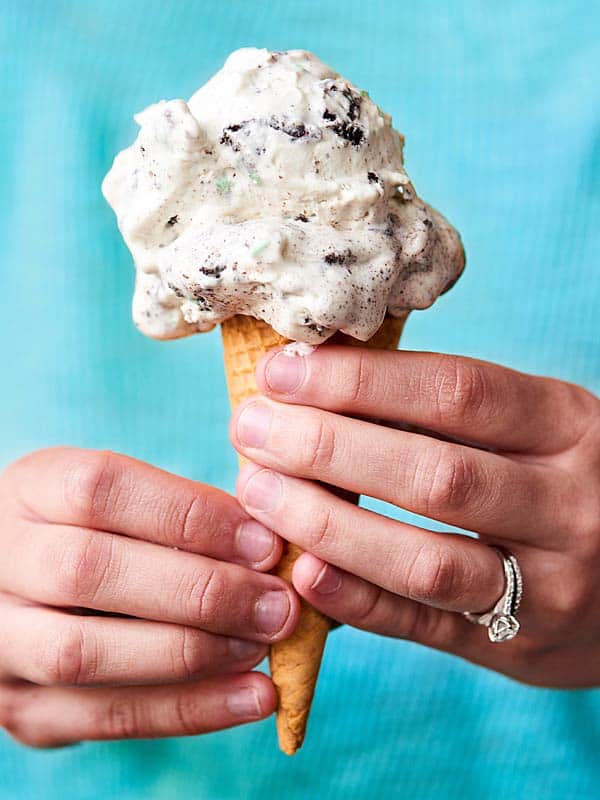 Looking to keep things healthy? Then these Healthy Fruit Tarts are for you! Only 5 ingredients (I don't count the salt 😉 ) and 10 minutes are needed to make these Healthy Fruit Tarts! A simple crust made of cashews and raisins is topped with vanilla greek yogurt and loads of fresh raspberries. Healthy enough for breakfast, yet decadent enough for dessert!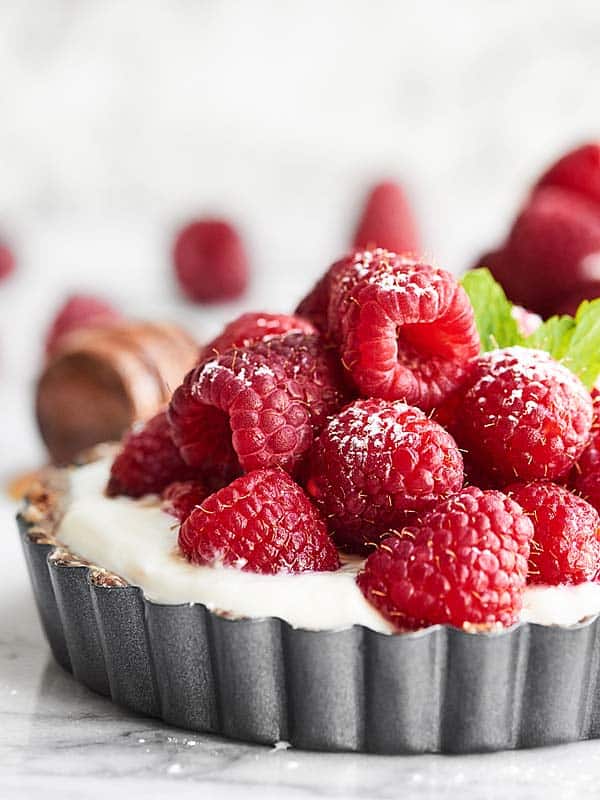 Classic. Only four ingredients, ten minutes, and one pot to make the BEST Rice Krispie Treats Recipe! This easy dessert is a sure crowd pleaser!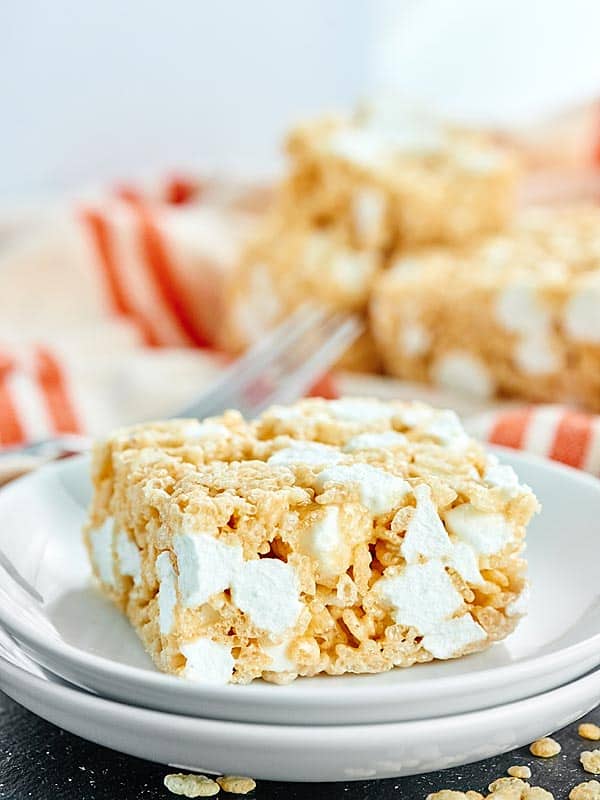 Because hellooooo who doesn't want a warm chocolate chip cookie for an after dinner back to school dessert? These Oatmeal Chocolate Chip Cookies are ultra chewy and naturally gluten free. These cookies are full of oats, brown sugar, cinnamon, and chocolate chips!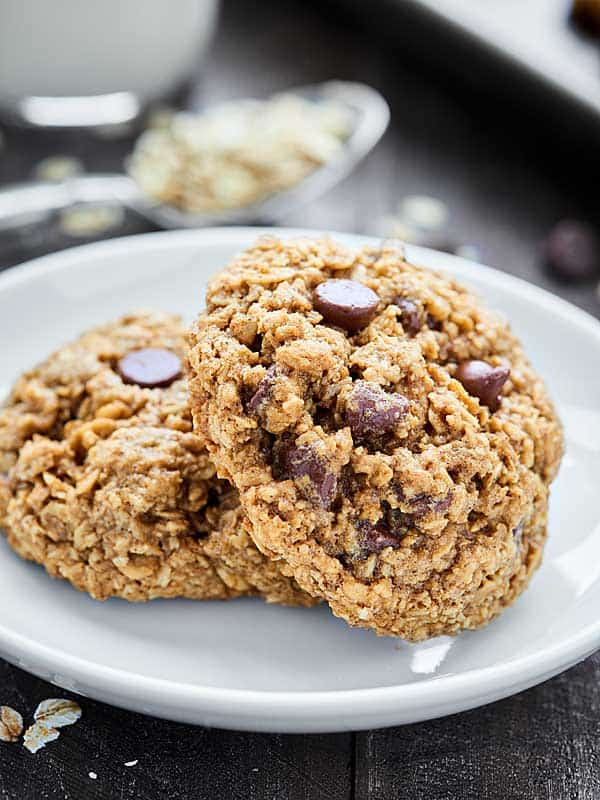 – Jennifer
Looking for more? Be sure to check out my round up from last year!
What are some of YOUR favorite back to school food memories? Warm chocolate chip cookies after school is mine. <3 Show Me the Yummy!