25 Easy Healthy Make Ahead Dinner Recipes for your slow cooker, instant pot, oven, stove, and air fryer!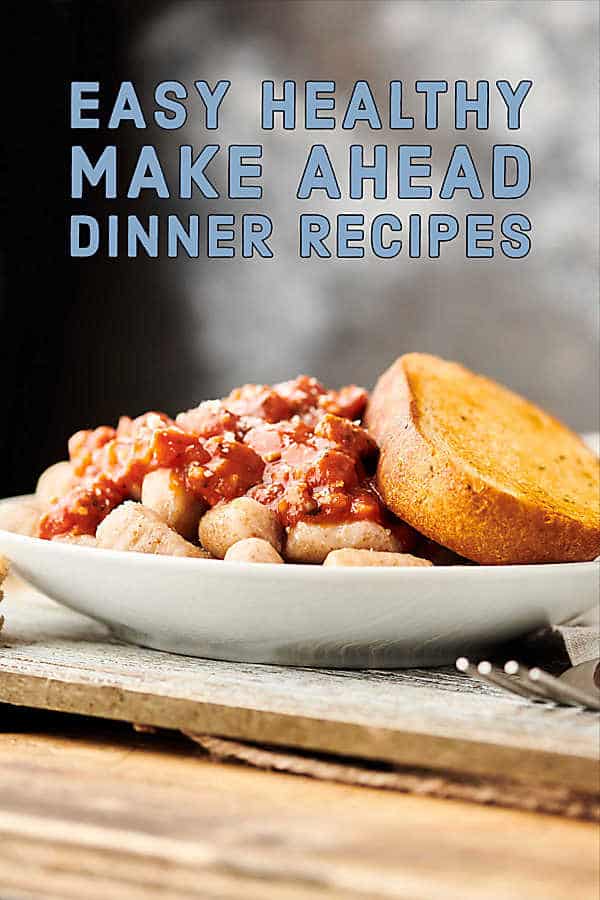 It's day THREE of healthy eats.
This week I'm focusing on easy healthy make ahead recipes. So far, we've covered breakfast and lunch, and today, we're talkin' allll about dinner. 
The hardest question to answer each week is the infamous: WHAT'S FOR DINNER?! I don't know about you, but I always struggle to answer this. I want something healthy and homemade, but I'm also tired at the end of the day, and often find myself caving and going with something easy like frozen pizza or picking something up from the nearest restaurant.
But having a healthy home cooked meal doesn't have to be any less delicious than that restaurant take-out. It also doesn't have to be hard or take a ton of time . . . or dishes.
All of today's healthy make ahead dinner recipes are:
Quick and Easy.
Healthy.
Meal prep friendly.
Delicious!
My absolute favorite way to cook an easy healthy dinner is to throw it in my crockpot, but I've also included recipes for your instant pot, oven, stove, and even air fryer!
Crockpot
The crockpot is the ultimate tool for easy healthy make ahead dinners: throw the ingredients into your crockpot before work and BAM dinner is ready right when you walk through the door. Pair with a light, crisp salad for a complete meal!
Don't have time before work? Prep the ingredients the night before and store them in a ziplock baggie in the fridge. If you're looking for exact meal prep directions on a certain recipe, let me know in the comments below!
This Slow Cooker Beef Stew is SO easy to make. It's the perfect cozy, hearty fall meal! Loaded with chuck roast, veggies: onion, potatoes, carrots, and celery – beef broth, red wine (optional), and spices! A stick-to-your-ribs meal made healthier!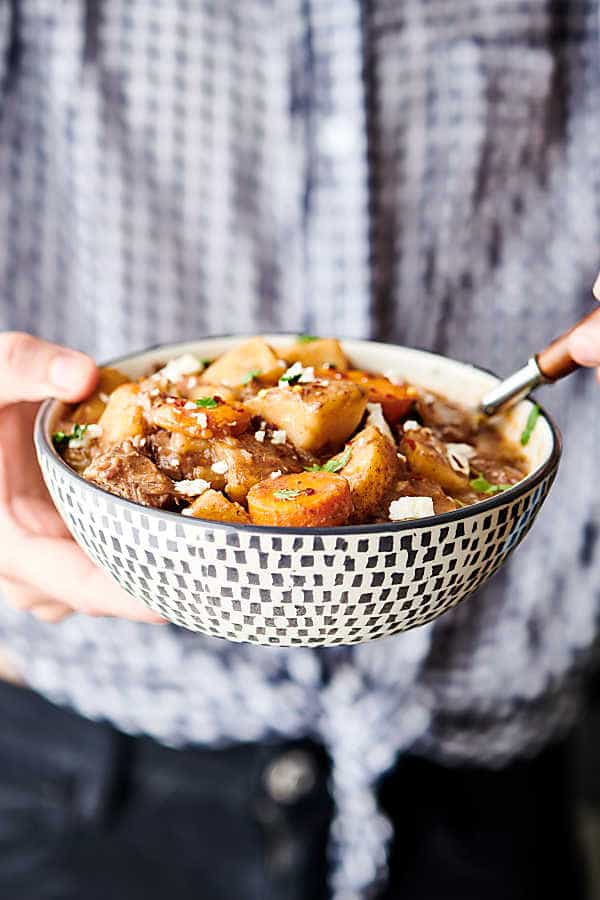 This Crockpot Orange Chicken is better than take out! It tastes better, is so much healthier, and is ridiculously easy to make. Orange chicken for the win! See my instant pot version here: Instant Pot Orange Chicken.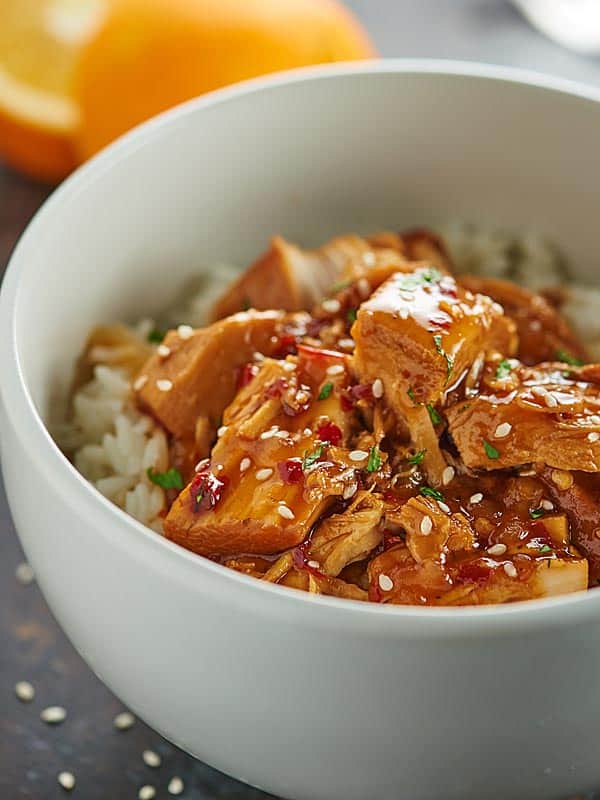 Slow Cooker Carnitas. An easy, flavorful, healthy meal made in the crockpot. Tender pork served in your favorite tortilla and topped with a homemade salsa? Gimme! See my instant pot version here: Instant Pot Carnitas.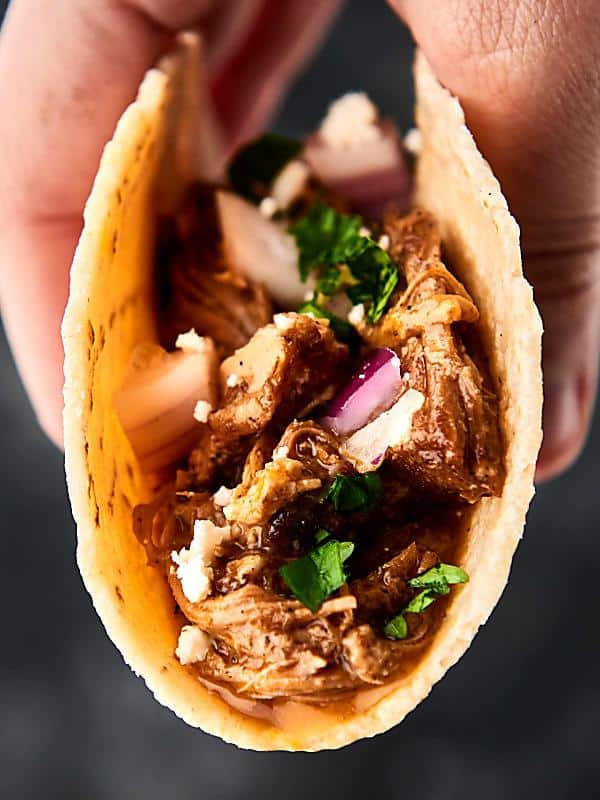 This Slow Cooker Vegetable Curry is packed with vegetables and loaded with all your favorite Thai flavors: red curry paste, coconut milk, peanut butter, and more! Healthy. Vegan. Gluten Free.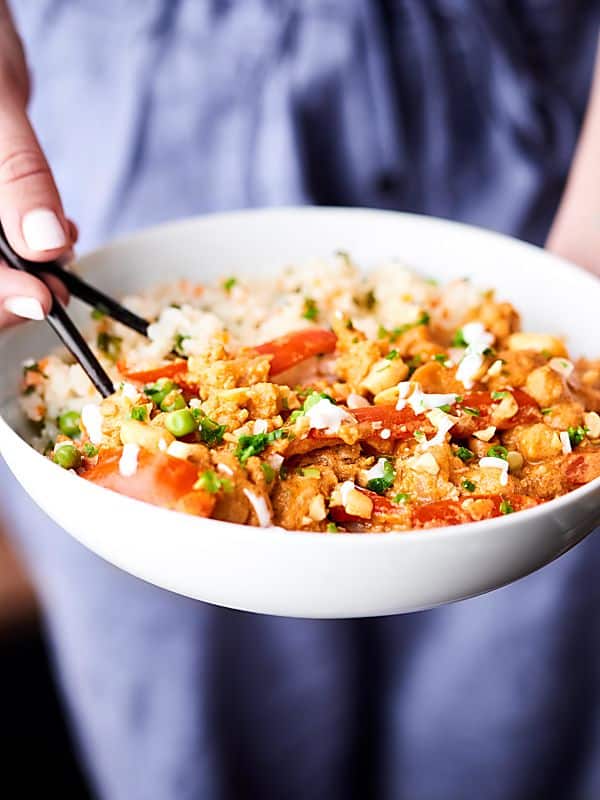 This Crockpot Thai Chicken Curry is healthy, tasty, & only takes one dish & five minutes to put together! 3 hours of cook time & you've got one yummy meal!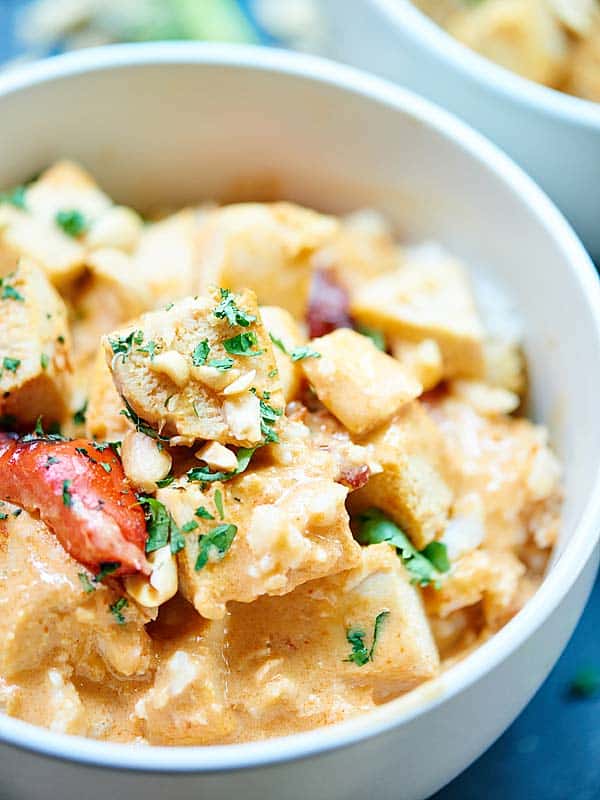 Instant Pot
I like to call the Instant Pot, the slow cooker for people who don't plan ahead. 😉 It has the ease of a slow cooker, but it's much much faster. If you DO plan ahead and want to meal prep, all of these recipes can be stored in the fridge and re-heat beautifully!
Healthy Instant Pot Turkey Cheeseburger Soup. Packed with flavor, but light on calories! Only 250 calories per large 1 1/2 cup serving. Loaded with turkey, onion, carrots, celery, garlic, chicken broth, potatoes, cauliflower, and cheese! No cream!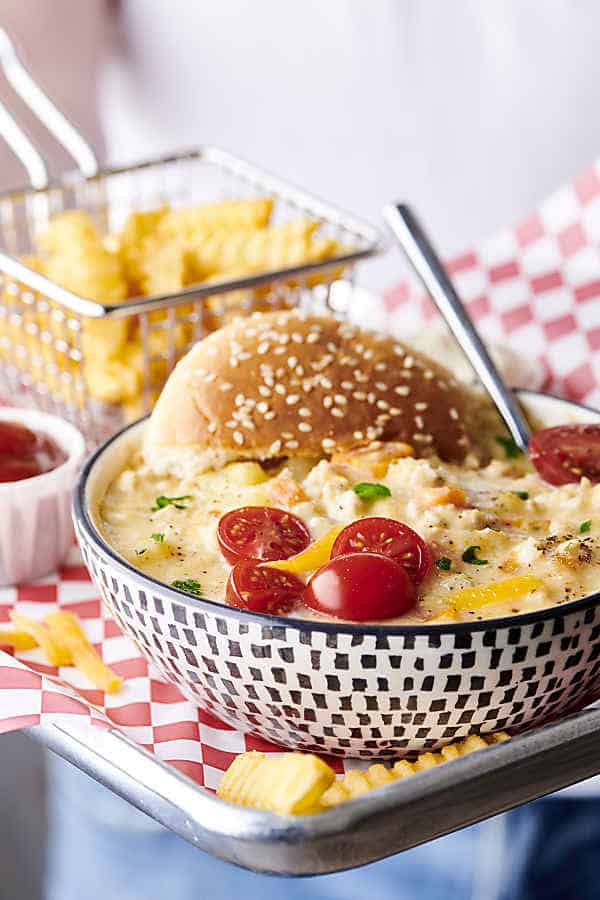 Instant Pot Lentil Sloppy Joes. A health-i-fied vegan, gluten free version of a classic! Quick, easy, meatless weeknight dinner.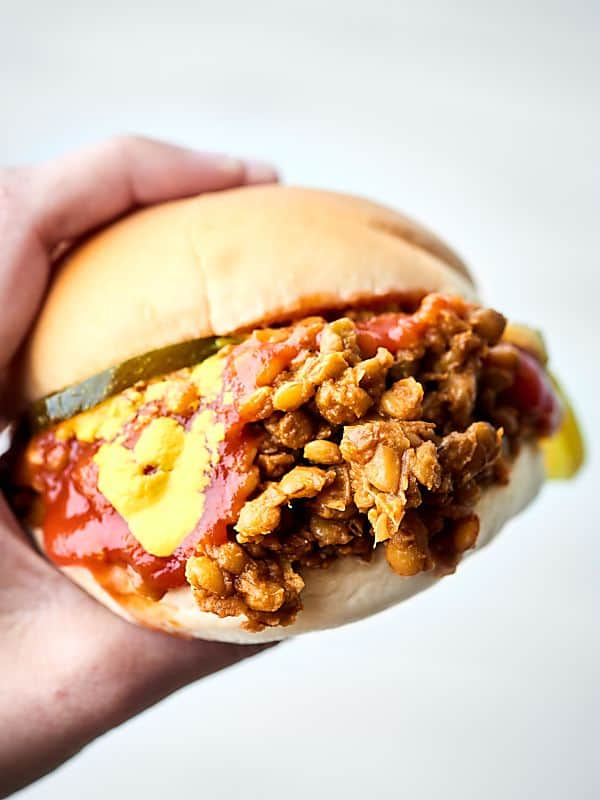 This Instant Pot Vegetarian Chili is SO quick and easy to make and full of vegetables, beans, and quinoa! Healthy. Gluten free. Vegan. Ready in 30 mins! Less than 300 calories per serving. See my crockpot version here: crockpot vegetarian chili.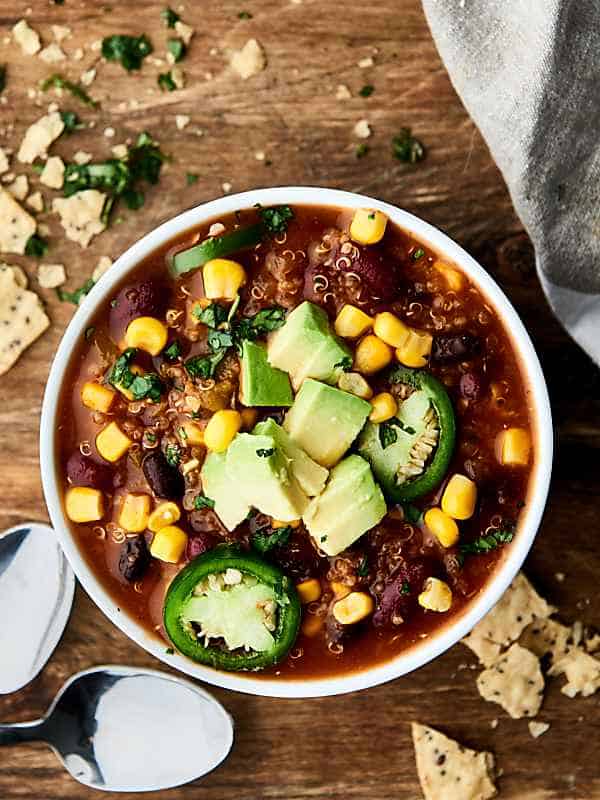 This Instant Pot Shredded Chicken Recipe uses frozen chicken breasts! Quick. Easy. Flavorful. Gluten Free. Perfect for meal prep and a great base for so many different recipes!
This Instant Pot Chili Recipe is SO quick, easy, and loaded with bacon, beef, beer (optional), broth, tomato sauce, veggies, beans, and spices! Serve with optional, but highly recommended cornbread, shredded cheese, and sour cream! SO hearty, cozy, and pretty darn healthy! See my crockpot version here: crockpot beef chili.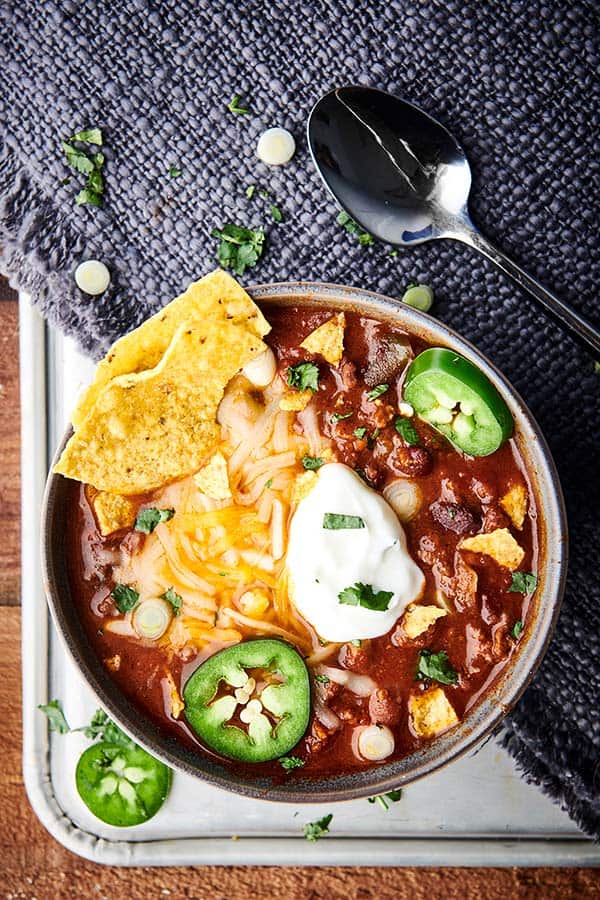 Oven
Say goodbye to boring healthy baked chicken breasts and helllooo to these easy, flavorful oven baked dinners. Everything from scallops, to turkey, chicken, and everything in between.
These are great quick, last minute dinner ideas, but if you're looking for exact make ahead directions on a certain recipe, let me know in the comments below!
This Pork Tenderloin Recipe is quick, easy, healthy, and so tasty! Loaded with pork, sweet potatoes, brussels sprouts, onion, and apples, and smothered in balsamic vinegar and spices: garlic, rosemary, thyme, paprika, salt, and pepper!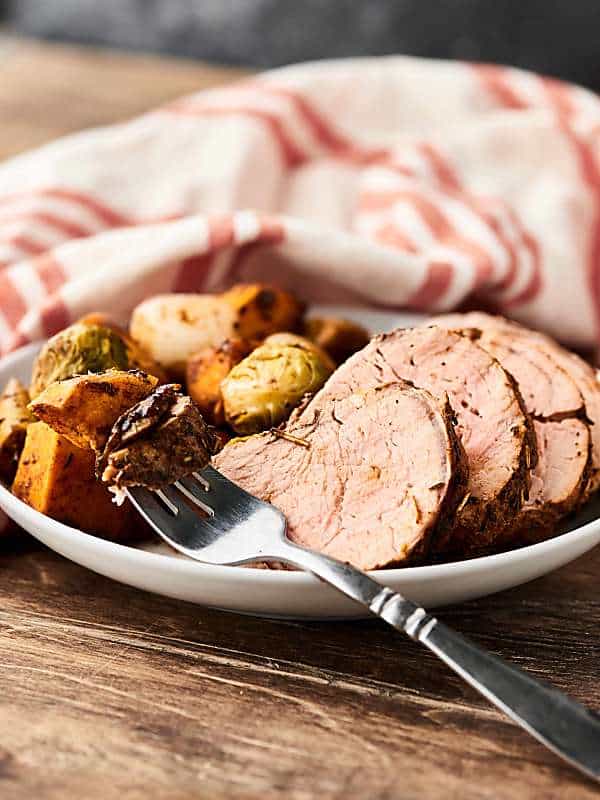 Healthy BBQ Cheddar Turkey Meatloaf Muffin Cups Recipe. These muffin tin meatloaves are loaded with oatmeal (trust me) instead of bread for a healthier twist, buttermilk, turkey, onion, peppers, spices, BBQ sauce, and a touch of cheddar cheese! Only 177 calories per cup!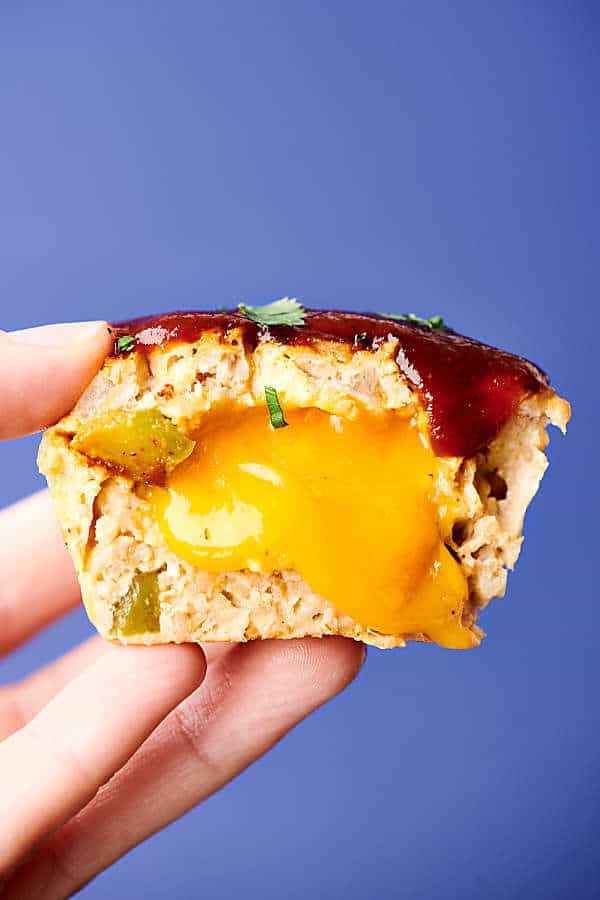 Walnut Baked Scallops. Scallops topped with a crumb topping – walnuts, parmesan, and spices – and drizzled with a coconut oil, lemon, and white wine sauce. Easy. Nutritious. Delicious. Ready in under 30 minutes!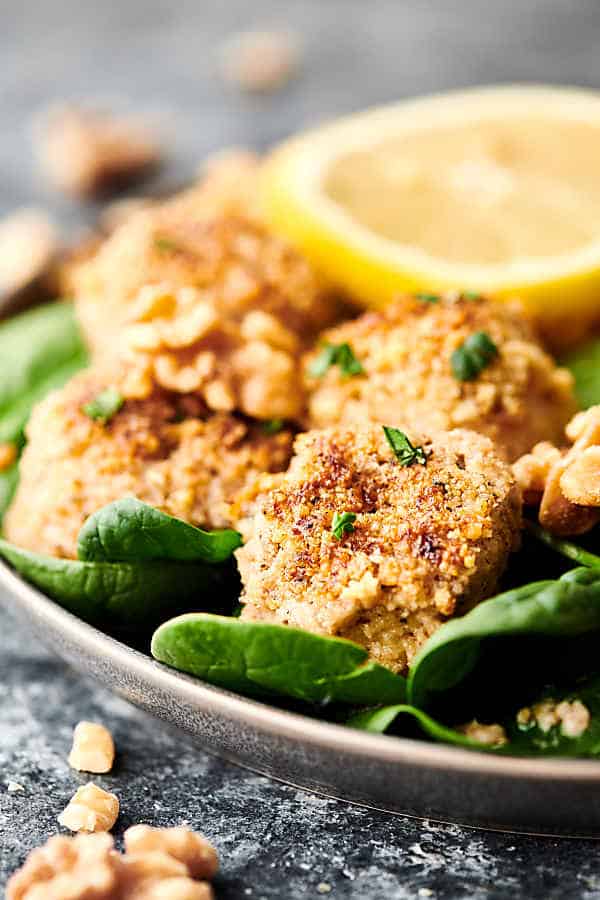 These Sheet Pan Chicken Fajitas are healthy, gluten free, and full of veggies, tender chicken, and spices! Minimal clean up for an easy weeknight dinner!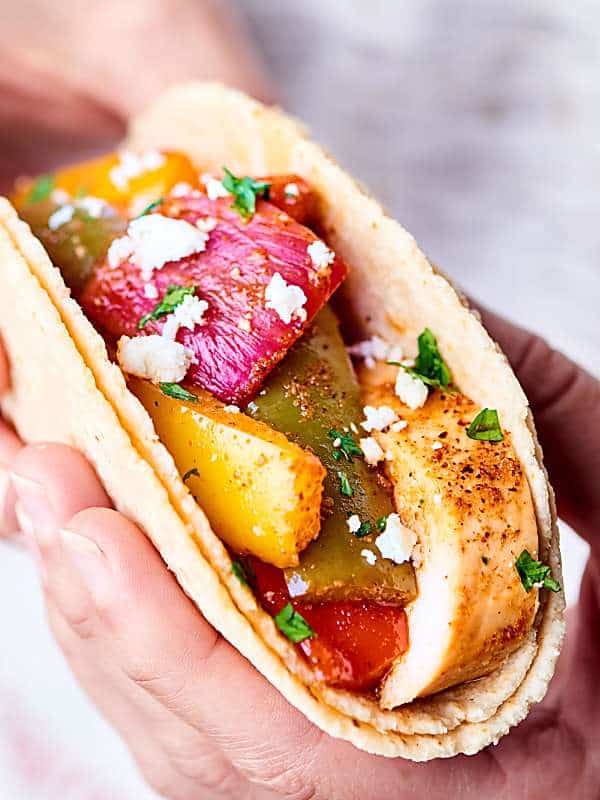 Easy Lemon Honey Baked Salmon. A quick, easy, gluten free, and healthy recipe made with salmon fillets, salt, pepper, garlic powder, honey, lemon juice, butter, and dijon mustard!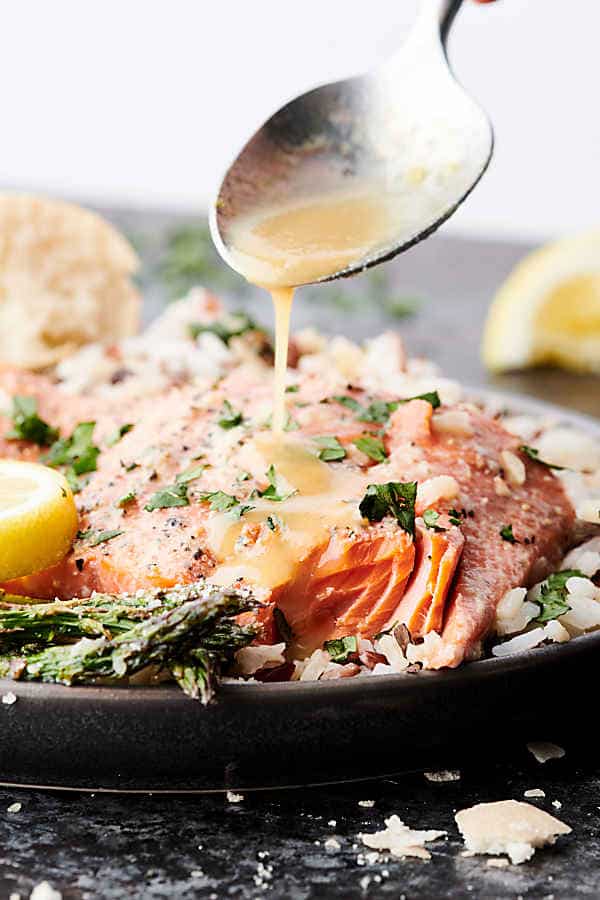 These Sweet Potato Tacos are gluten free, vegan, healthy, and oh yeah, absolutely DE-LICIOUS! Loaded with sweet potatoes, mushrooms, black beans, and spices – these hearty tacos will surely satisfy!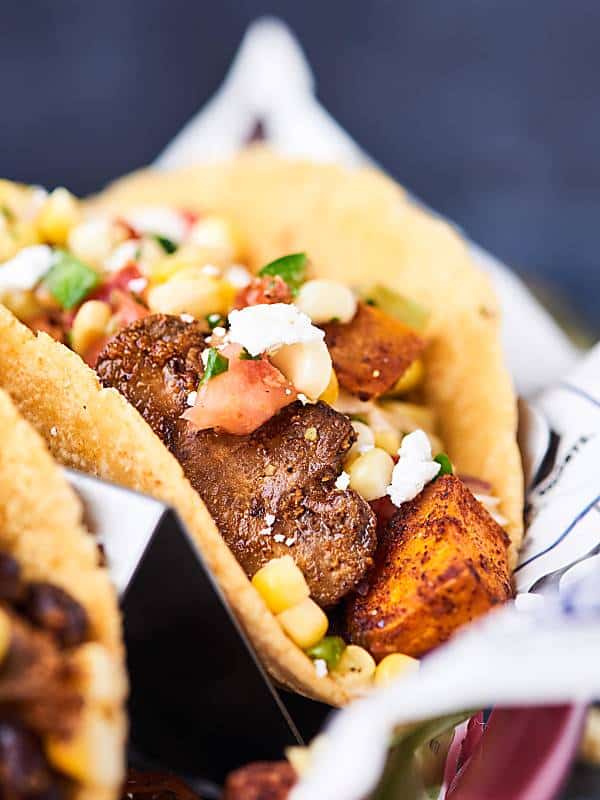 Air Fryer
An air fryer is a fun way to "deep fry" in a healthier way . . . no oil necessary! I also love reheating leftovers in the air fryer to re-crisp. 🙂
These Air Fryer Chicken Nuggets are a healthier, easier, and tastier homemade version of a drive through or frozen classic! Chicken breasts marinated in buttermilk, my secret ingredient and salt, then tossed in panko, whole wheat flour, and spices! Serve with my homemade greek yogurt ranch for a fun dipping sauce!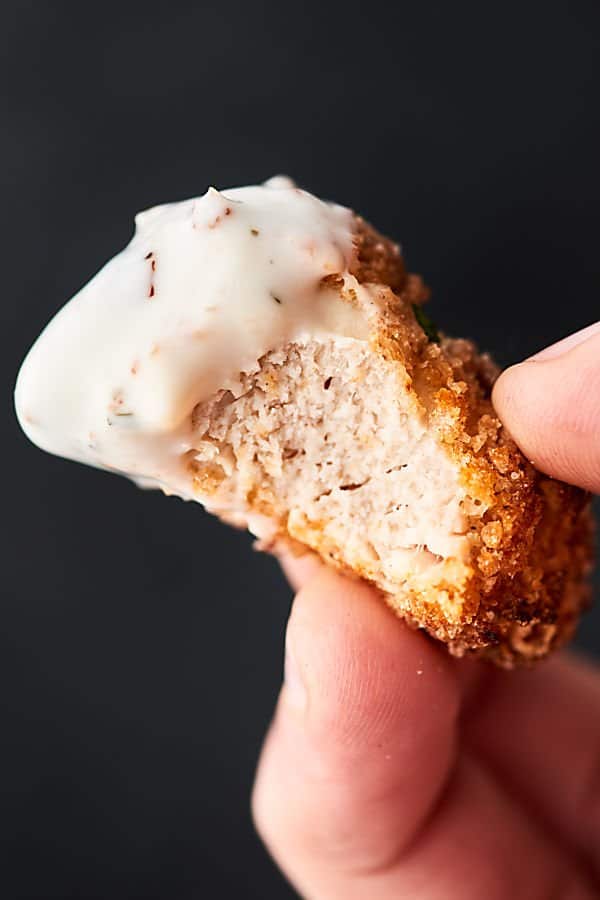 This Homemade Healthy Air Fryer Fish Sticks Recipe only requires 10 ingredients (INCLUDING salt and pepper): cod or tilapia, spices: salt, pepper, paprika, garlic powder, whole wheat flour, eggs, lemon juice, panko breadcrumbs, and old bay seasoning! Oven baked instructions listed as well.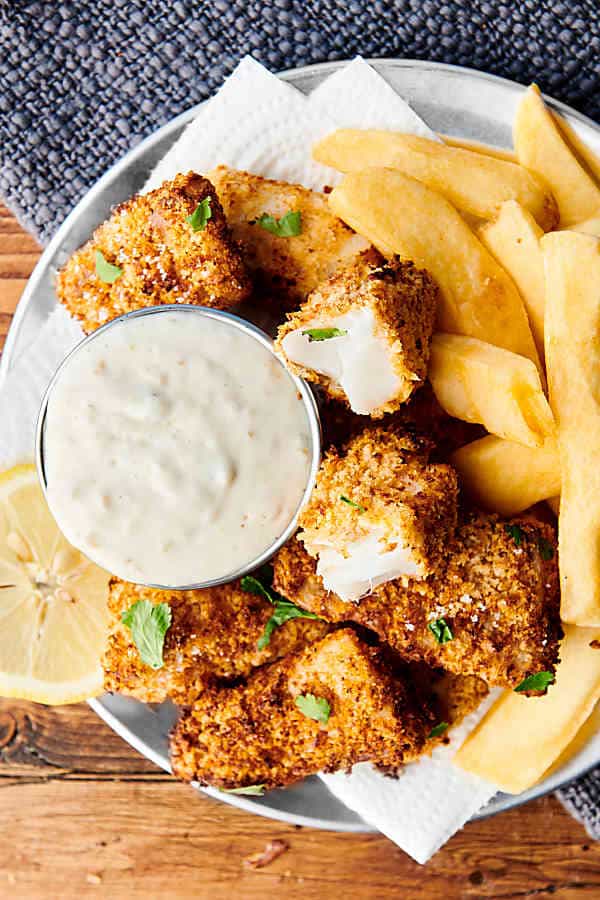 A healthier, but just as delicious twist on traditional taquitos, you're going to LOVE this Air Fryer Chicken Taquitos Recipe. Corn OR flour tortillas filled with the easiest crockpot salsa chicken and air fried until golden brown and crispy. Oven baked and deep frying directions included!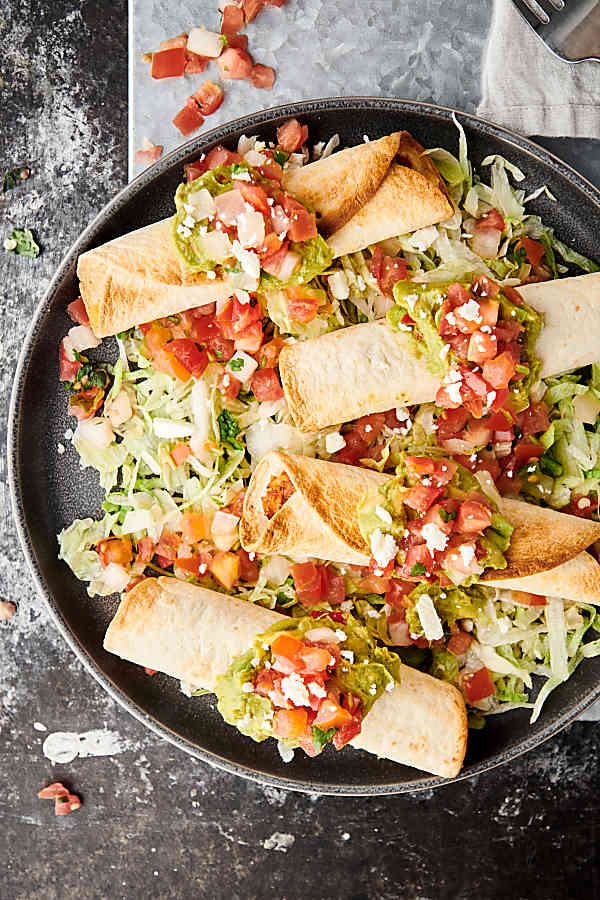 Stovetop
Whether you're looking for Mexican, Chinese, pasta, or something in between, I've got you covered with these quick and easy stovetop dinners.
This Taco Cauliflower Rice Skillet is quick, easy, healthy, low carb, and absolutely delicious! Loaded with ground turkey or chicken, vegetables, and frozen cauliflower rice!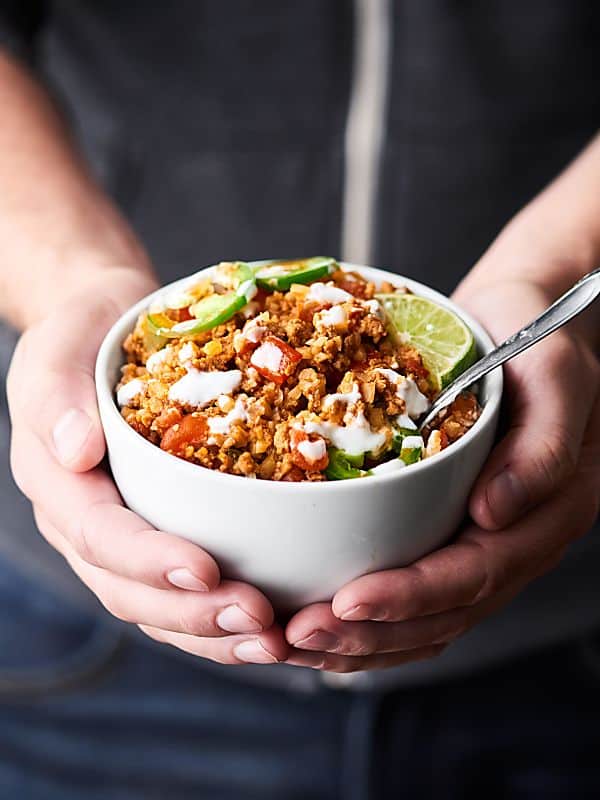 This Healthy Mexican Casserole is full of good for you ingredients like ground turkey, quinoa, black beans & bell peppers! Healthy Mexican food? Yes please!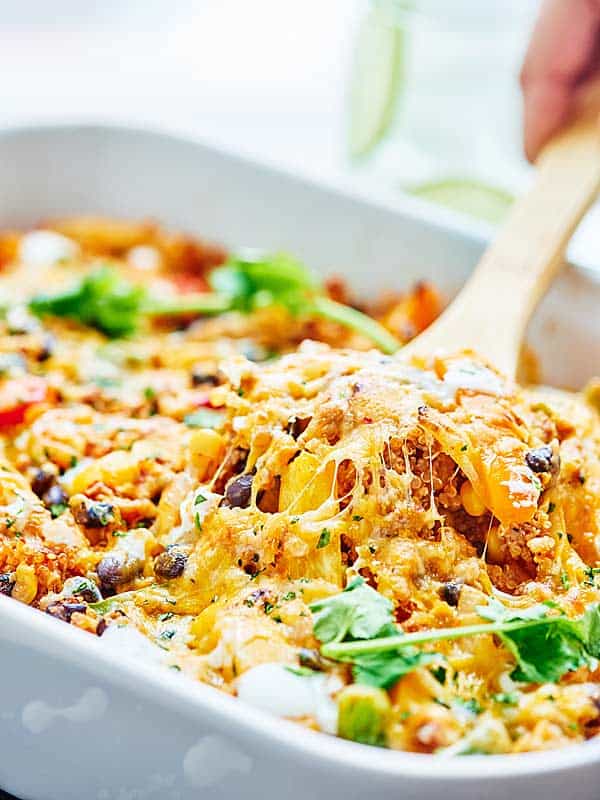 This blackened tilapia recipe is not for the weak! It's spicy, with bold flavors. For those of you who think healthy eating is boring, think again!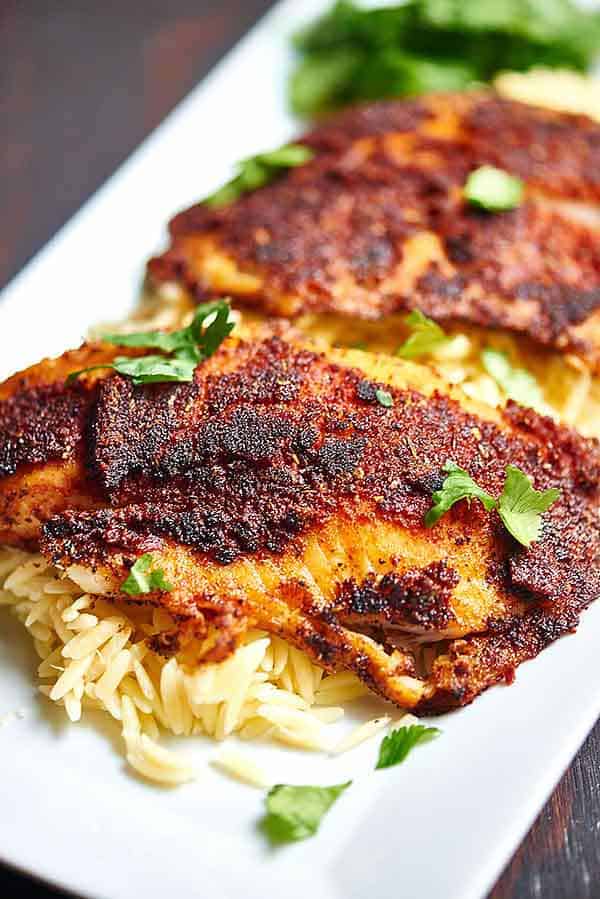 This Healthy Turkey Bolognese Recipe aka Turkey Meat Sauce is quick, easy, healthy, and so delicious! Ground turkey (or meat of choice) is cooked with onion, carrots, celery, garlic, spices: basil, Italian seasonings, salt, pepper, and nutmeg – tomato paste, crushed tomatoes, tomato sauce, and chicken broth!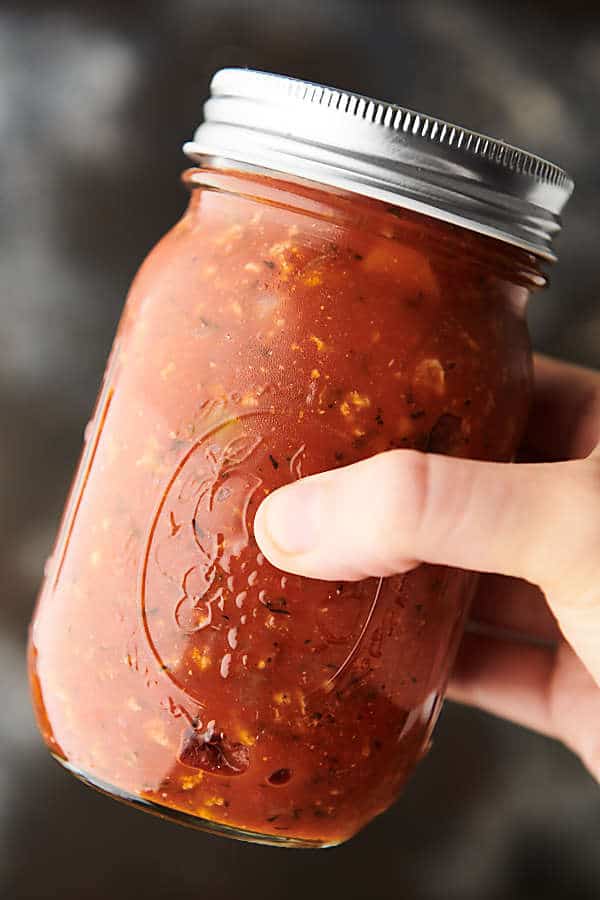 This Healthy Alfredo Sauce is a significantly lightened up version of a classic (helloooo only 130 calories per serving). Made with skim milk, broth, greek yogurt, and parmesan, this alfredo sauce will surely impress without the guilt!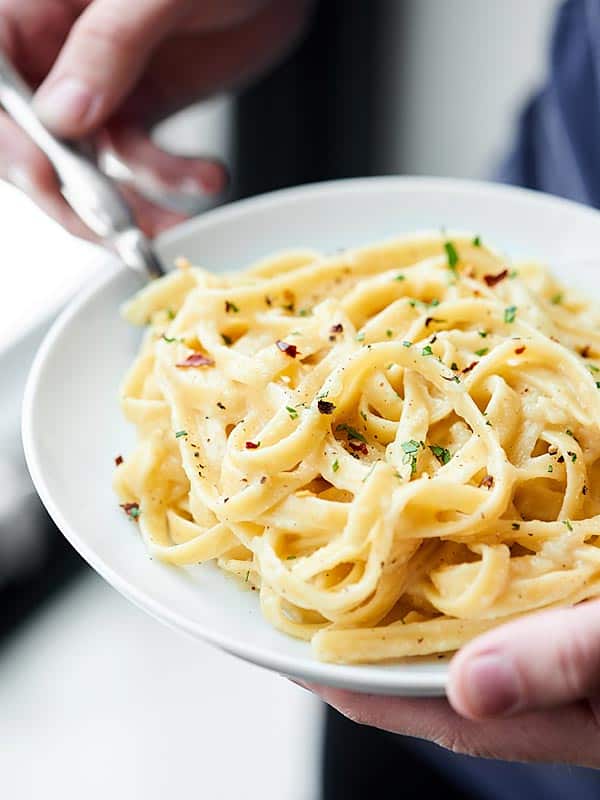 This ground turkey fried rice is a healthier twist on a take out classic! Leftover brown rice is mixed with a few veggies, extra lean ground turkey, spices, soy sauce, rice vinegar, hoisin, chili garlic sauce, and more!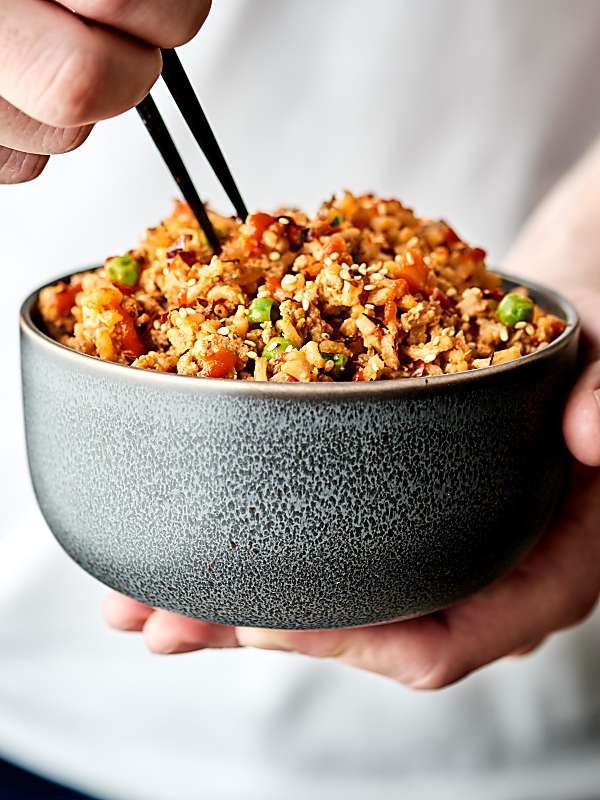 – Jennifer
Looking for more? Be sure to see all our healthy dinner recipes.