25 Easy Healthy Make Ahead Dinner Recipes for your slow cooker, instant pot, oven, stove, and air fryer!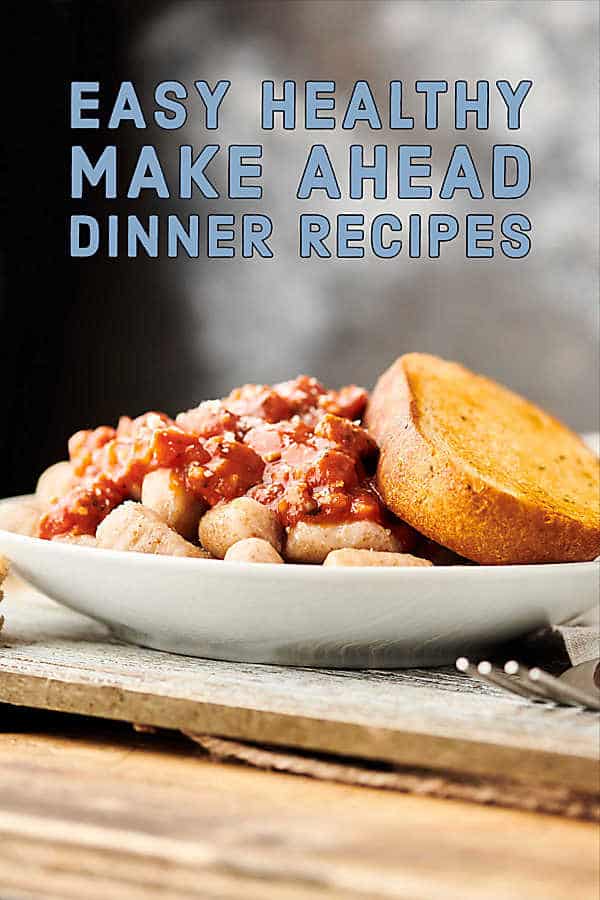 It's day THREE of healthy eats.
This week I'm focusing on easy healthy make ahead recipes. So far, we've covered breakfast and lunch, and today, we're talkin' allll about dinner. 
The hardest question to answer each week is the infamous: WHAT'S FOR DINNER?! I don't know about you, but I always struggle to answer this. I want something healthy and homemade, but I'm also tired at the end of the day, and often find myself caving and going with something easy like frozen pizza or picking something up from the nearest restaurant.
But having a healthy home cooked meal doesn't have to be any less delicious than that restaurant take-out. It also doesn't have to be hard or take a ton of time . . . or dishes.
All of today's healthy make ahead dinner recipes are:
Quick and Easy.
Healthy.
Meal prep friendly.
Delicious!
My absolute favorite way to cook an easy healthy dinner is to throw it in my crockpot, but I've also included recipes for your instant pot, oven, stove, and even air fryer!
Crockpot
The crockpot is the ultimate tool for easy healthy make ahead dinners: throw the ingredients into your crockpot before work and BAM dinner is ready right when you walk through the door. Pair with a light, crisp salad for a complete meal!
Don't have time before work? Prep the ingredients the night before and store them in a ziplock baggie in the fridge. If you're looking for exact meal prep directions on a certain recipe, let me know in the comments below!
Instant pot
I like to call the Instant Pot, the slow cooker for people who don't plan ahead. 😉 It has the ease of a slow cooker, but it's much much faster. If you DO plan ahead and want to meal prep, all of these recipes can be stored in the fridge and re-heat beautifully!
Instant Pot Shredded Chicken
This Instant Pot Shredded Chicken is ultra tender and made with frozen chicken breasts — no thawing necessary! It's quick, easy, perfect for meal prep and makes a great base for SO MANY different recipes!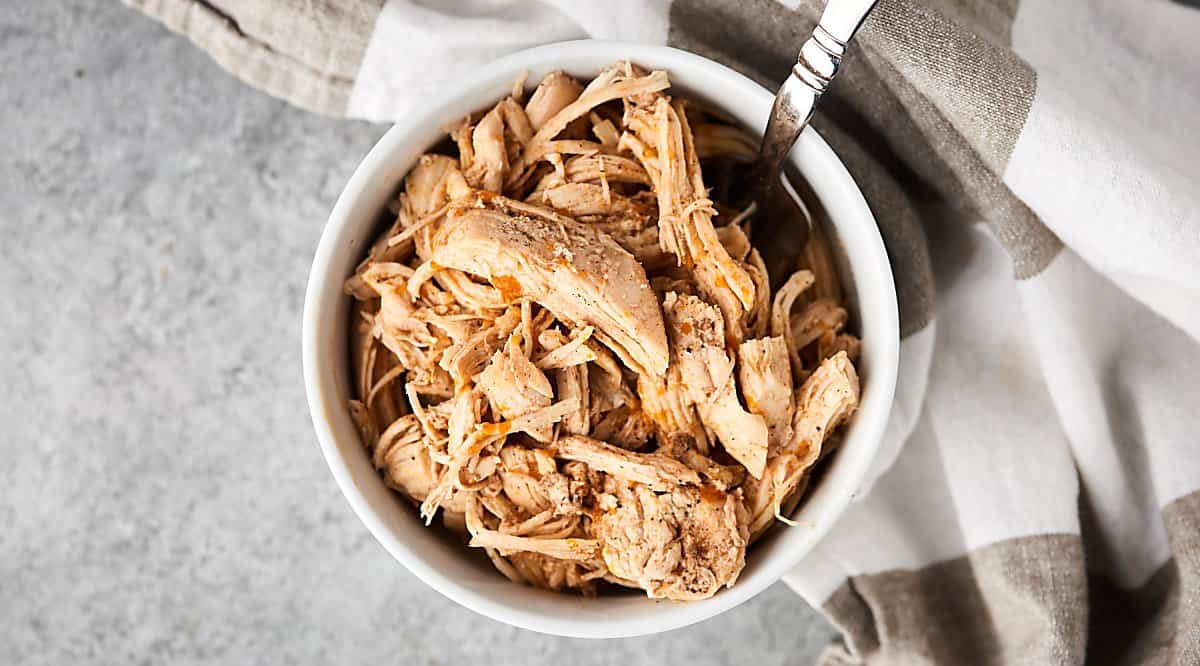 Get The Recipe
Oven
Say goodbye to boring healthy baked chicken breasts and helllooo to these easy, flavorful oven baked dinners. Everything from scallops, to turkey, chicken, and everything in between.
These are great quick, last minute dinner ideas, but if you're looking for exact make ahead directions on a certain recipe, let me know in the comments below!
Sheet Pan Chicken Fajitas Recipe
These Sheet Pan Chicken Fajitas are healthy, gluten free, and full of veggies, tender chicken, and spices! Minimal clean up for an easy weeknight dinner!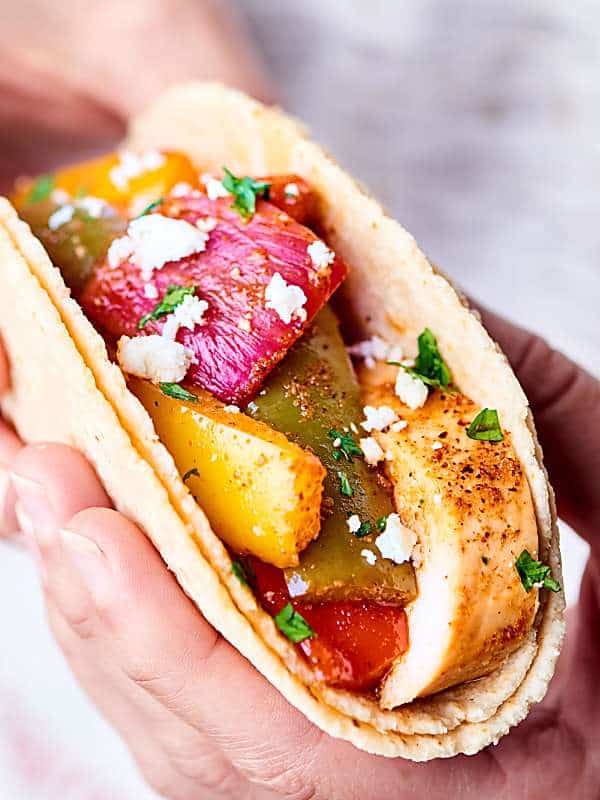 Get The Recipe
Air fryer
An air fryer is a fun way to "deep fry" in a healthier way . . . no oil necessary! I also love reheating leftovers in the air fryer to re-crisp. 🙂
Stovetop
Whether you're looking for Mexican, Chinese, pasta, or something in between, I've got you covered with these quick and easy stovetop dinners.
– Jennifer
Looking for more? Be sure to see all our healthy dinner recipes.