15 Easy Healthy Make Ahead Breakfast Recipes for egg muffins, oatmeal, muffins, breakfast sandwiches, and more! All great for meal prepping and can be eaten on the go!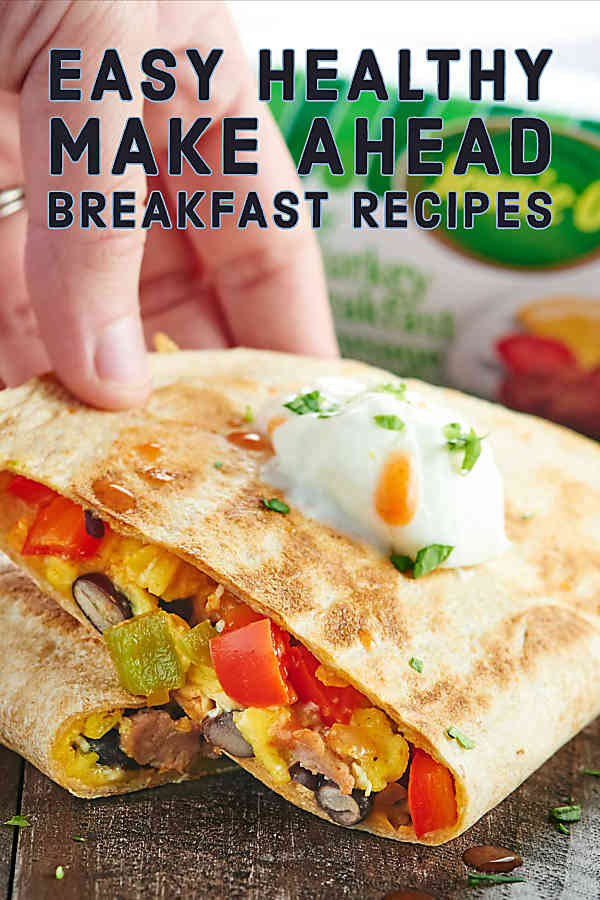 Happy New Year!
This week I'm focusing on easy healthy make ahead recipes. Today, we're starting with breakfast and the rest of the week we'll focus on lunches, snacks, dinners, and more!
All of these recipes will be:
Quick and Easy. Nobody's got time for complicated recipes in the new year.
Healthy. Let's be real, we all make resolutions to eat better every year. I'm here to make it easier and more delicious for you!
Meal prep friendly. Prep on Sunday (or Saturday, Tuesday, whatever) and have food all week long. I've found that if I only have to cook once, I make healthier choices.
Delicious! Because healthy eating doesn't have to be boring.
Most of these recipes are also freezer friendly!
Who's ready for some healthy and delicious breakfasts?!
Egg Muffins
Egg muffins are a great easy healthy make ahead breakfast option. They're low carb, low calorie, and packed with protein and healthy vegetables. Make a batch – or two – and keep them in the fridge for breakfasts that week. Want to make them last longer? Store them in the freezer for up to a month and re-heat in the microwave as needed!
Start your day right with Healthy Egg Muffin Cups! Only 50 calories per muffin, LOADED with vegetables, and can be made in advance!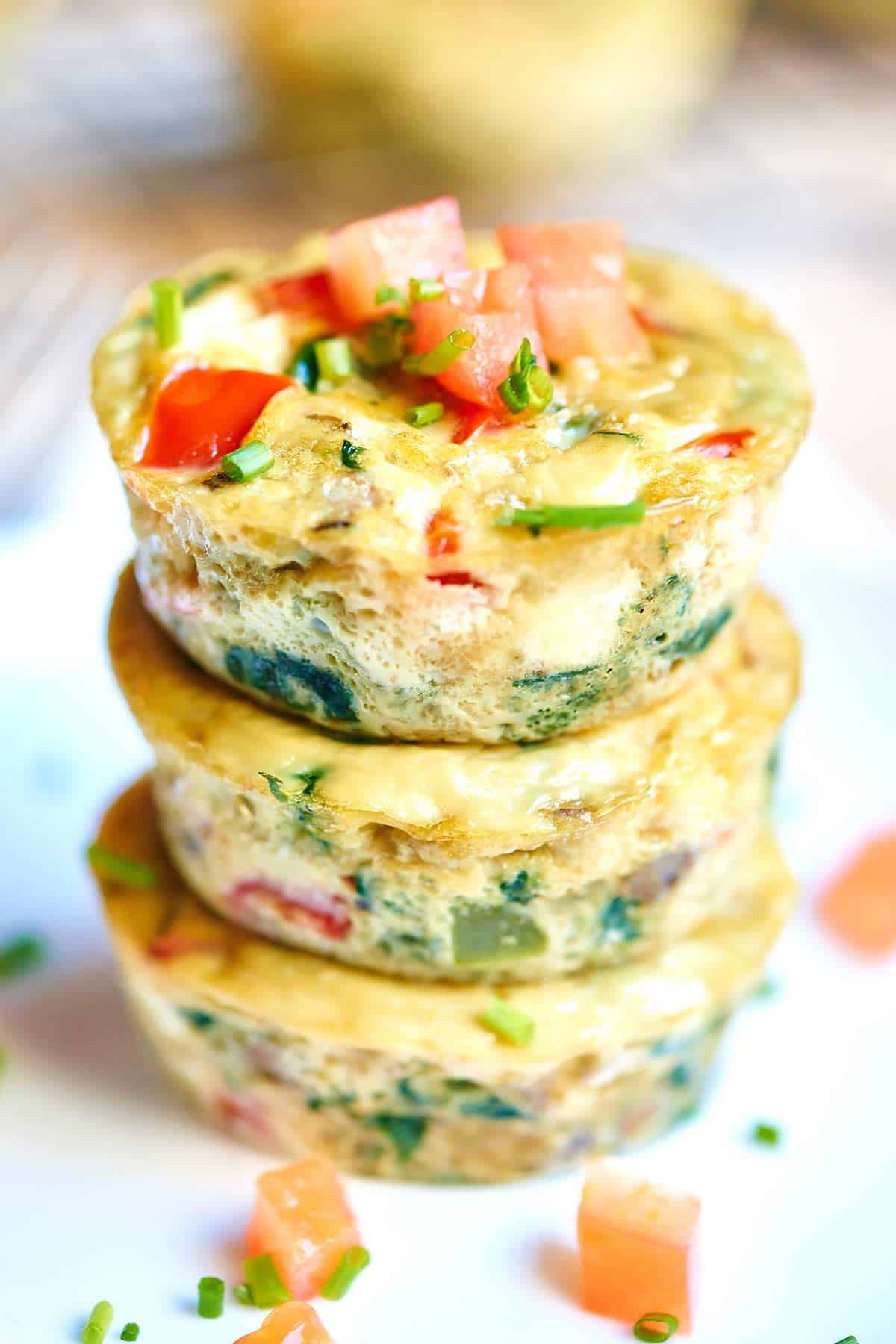 These Roasted Vegetable Breakfast Muffins make the perfect easy, healthy, make ahead breakfast! Whole eggs, egg whites, veggies: sweet potatoes, asparagus, bell pepper, onion –  and spices get baked into portable egg muffin cups! Gluten Free. Vegetarian! Less than 100 calories per muffin!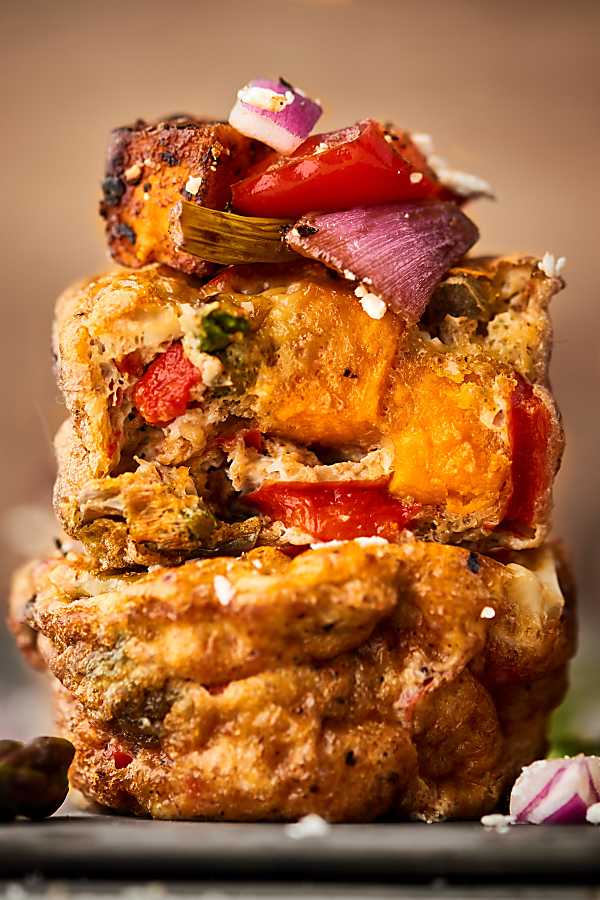 Start your day right with these 29 calorie Healthy Breakfast Casserole Bites! Packed with veggies, chicken sausage, and eggs, these bites are healthy, gluten free, and totally flavorful!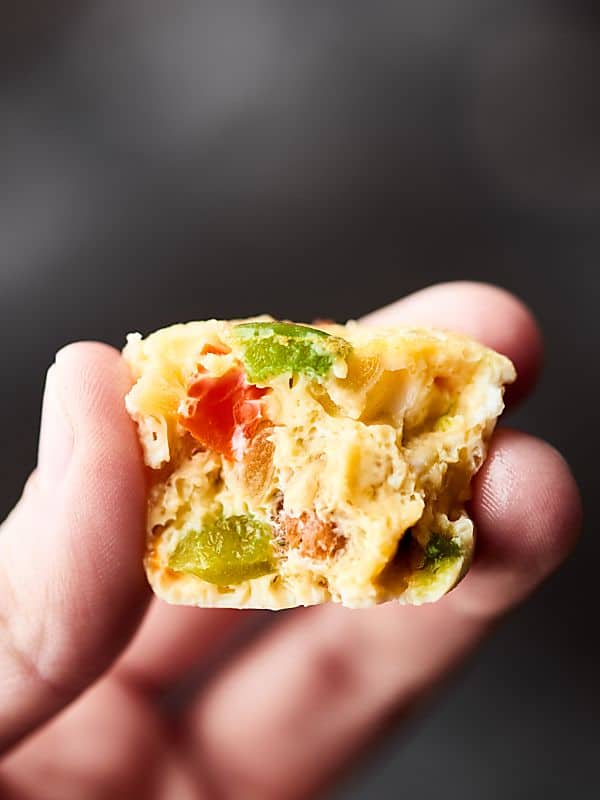 Oatmeal, Bars, and More
I have a major sweet tooth and often crave something sweet in the morning. Whether you like your oatmeal hot, as a granola bar, or in an energy bite, these oat filled recipes are sure to curb your sweet tooth and also keep you full!
These healthy zucchini oat bars are healthy enough for breakfast, but indulgent enough for dessert. They're vegan, gluten free, and perfect for an on the go nutritious treat! Loaded with oats, flax, zucchini, and naturally sweetened with raisins, bananas, and dark chocolate!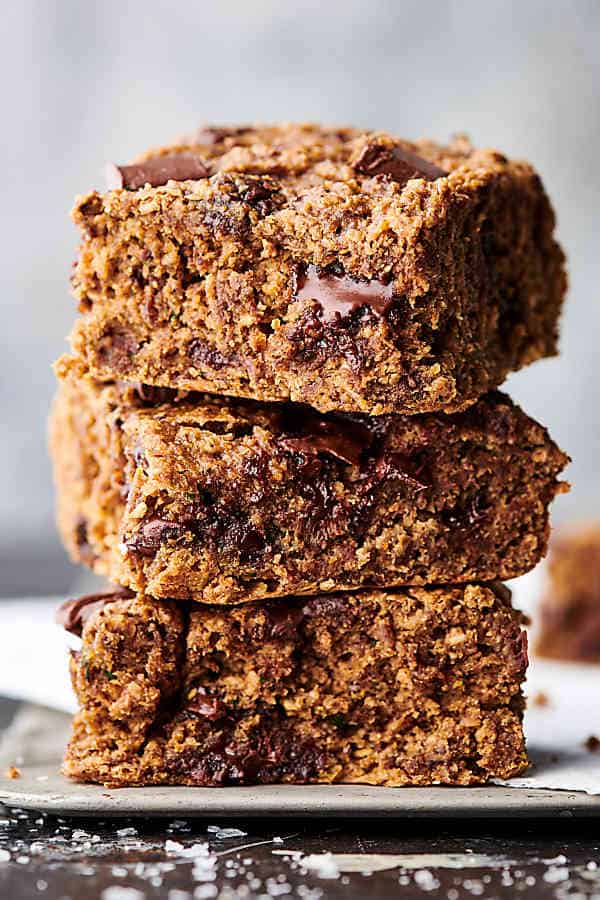 This easy granola bar recipe really does make the best homemade granola bars! They're quick, easy, healthy, versatile, and loaded with all your favorites like honey, oats, crunchy granola (trust me) and chocolate chunks! Can be made vegan and gluten free.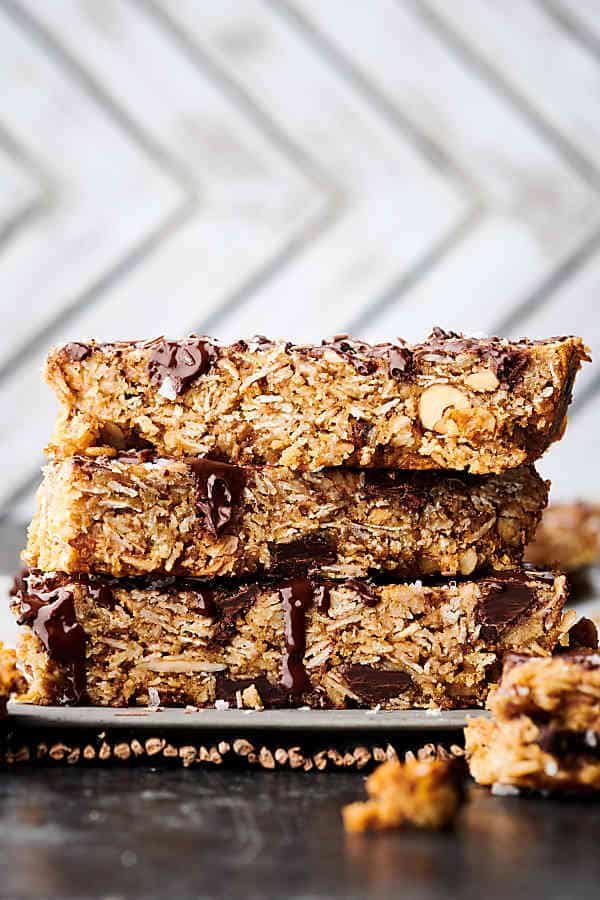 These no bake chocolate peanut butter energy bites are the perfect healthy snack. Loaded with all natural peanut butter, honey, old fashioned oats, cocoa powder, vanilla, salt, and dark chocolate. Quick, easy, and they taste like a peanut butter cup!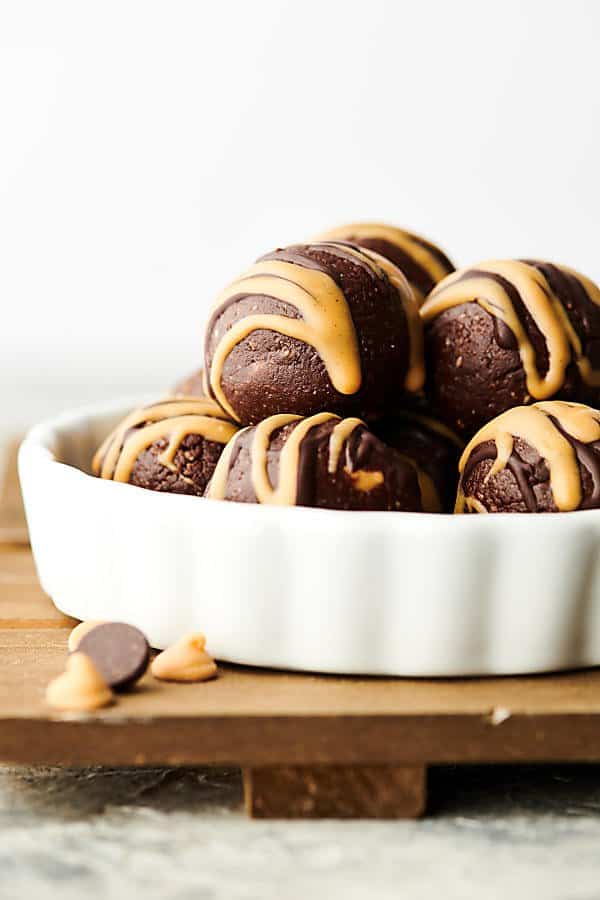 Almond Butter Granola. A healthy, can be gluten free and vegan recipe made with crunchy almond butter, coconut oil, honey (or agave), maple syrup, oats, almonds, dark chocolate chips, and more! Quick. Easy. Delicious!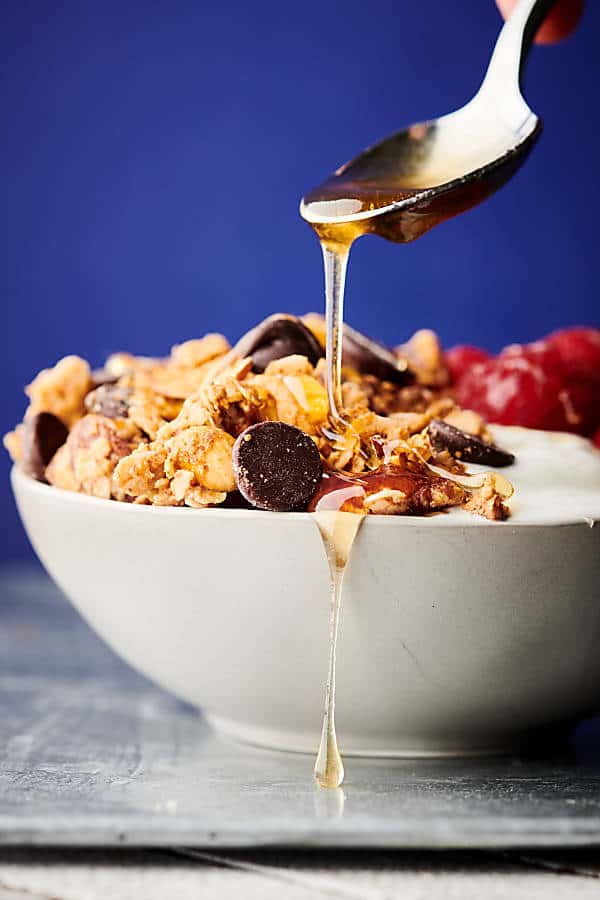 These Healthy Baked Oatmeal Cups are naturally sweetened with bananas and are loaded with oats, all natural peanut butter, almond milk, and a handful of dark chocolate chips! Vegan. Gluten Free. 145 calories!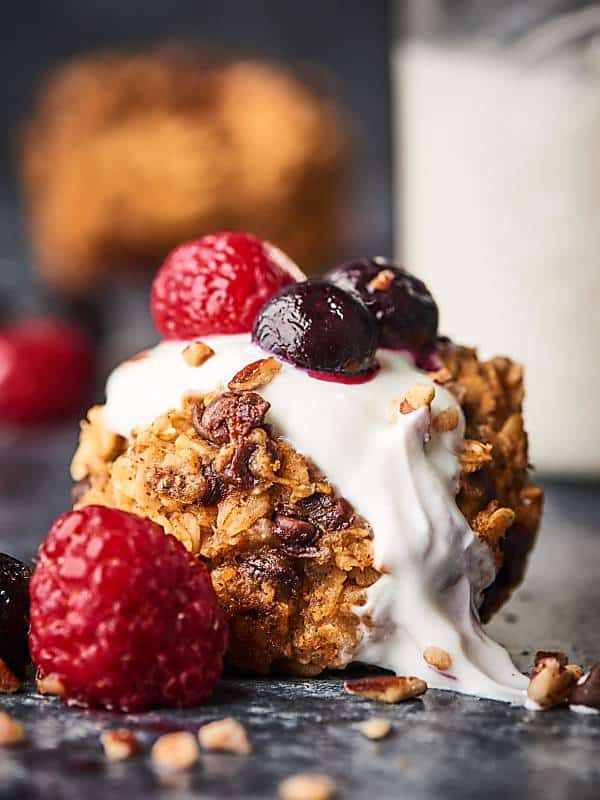 Overnight Oats Recipe 3 Ways! 1. Peanut Butter Honey Banana 2. Blueberry Greek Yogurt (no banana) 3. Vegan Strawberry Banana. All healthy, easy & delicious!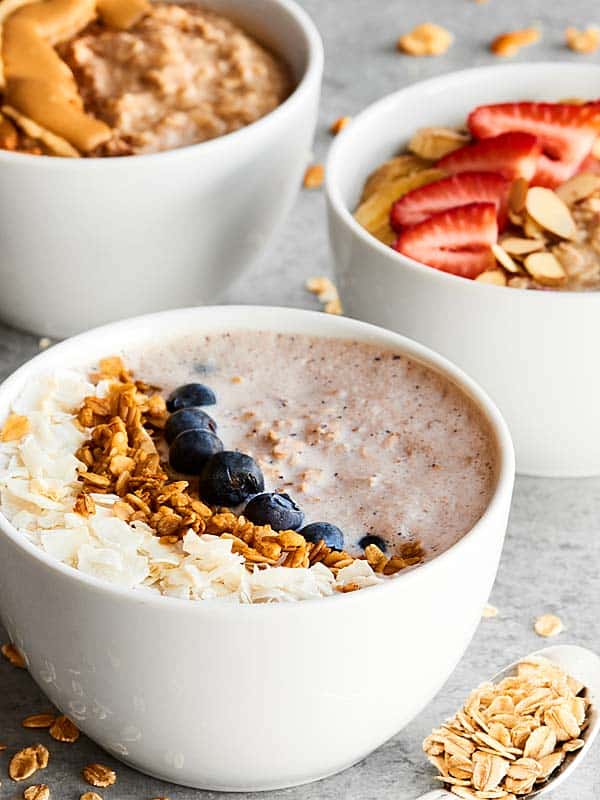 Sandwiches, Burritos, and Quesadillas
If sweet isn't your thing and you need a little more *oomph* than a muffin cup, these healthy yet carb-o-licious recipes can't be beat!
This Breakfast Burrito Bowl Recipe is full of sweet potatoes, peppers, onion, spinach, mushrooms, garlic, black beans, and spices. Topped with a fried egg, salsa, and greek yogurt! Healthy. Meatless. Gluten Free. Perfect for meal prep! Can be vegan!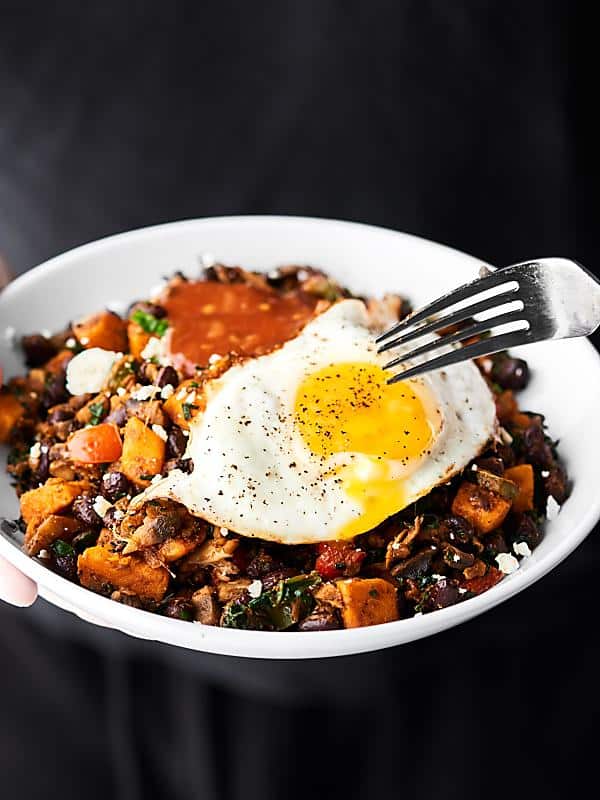 This Sausage Breakfast Quesadilla Recipe is healthy, easy, freezer friendly, can be made in advance, and is just overall really, awesomely delicious!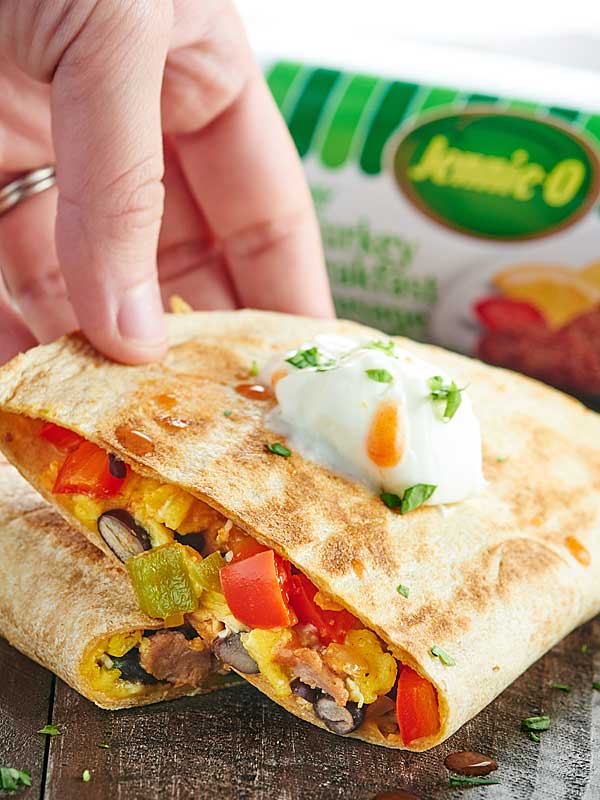 A healthy breakfast sandwich made of eggs, veggies, & optional turkey & cheese! Make these the day of or make them in advance & store in the freezer!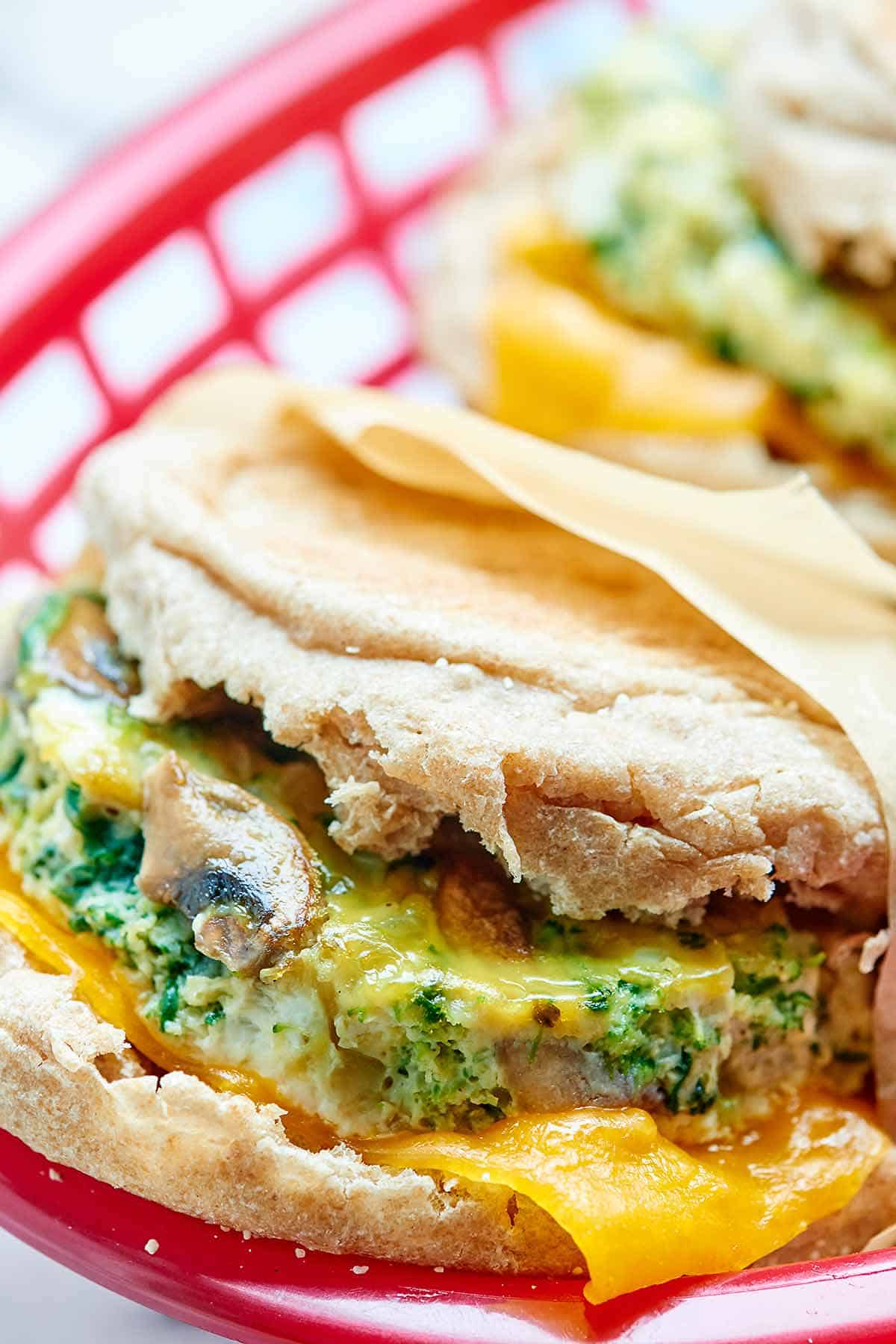 Healthy Muffins
I love having a healthy muffin with my morning coffee. It's often my pre-breakfast while I'm getting ready. That being said, these are GREAT for those busy on-the-go mornings when you need a little somethin' to snack on in the car. PSST – these all freeze really well!
These Healthy Banana Pancake Muffins are loaded with bananas, pure maple syrup, all natural peanut butter, fat free buttermilk, egg, vanilla extract, whole grain protein pancake mix, cinnamon, and dark chocolate chunks! Quick, healthy, and delicious! Freezer friendly. Less than 250 calories per muffin!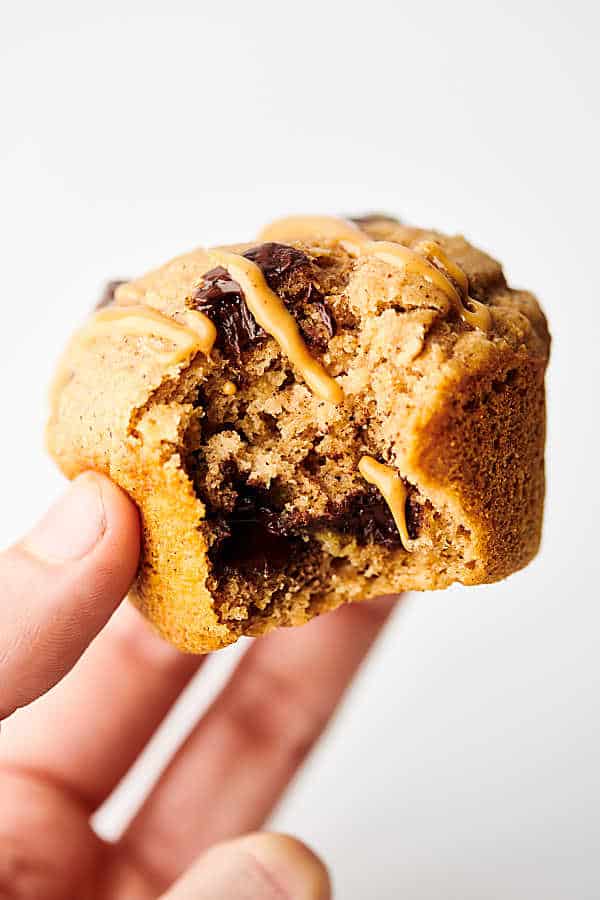 At only 115 calories, these are muffins you don't have to feel bad about! These Skinny Banana Chocolate Chip Muffins are naturally gluten free, vegan, ultra moist, and completely delicious! Nobody will ever guess these are healthy!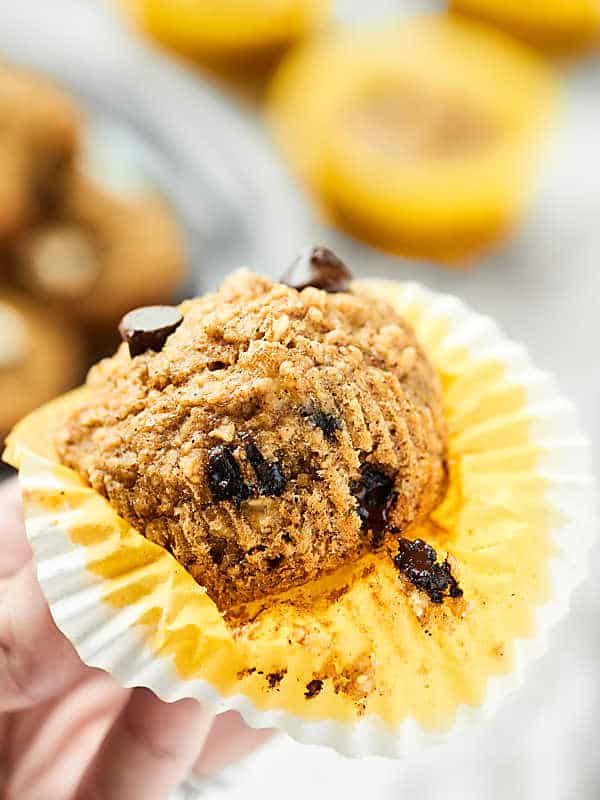 At only 150 calories, these Healthy Chocolate Banana Muffins are healthy enough for breakfast, but indulgent enough for dessert! Vegan. Gluten Free. Made in ONE bowl.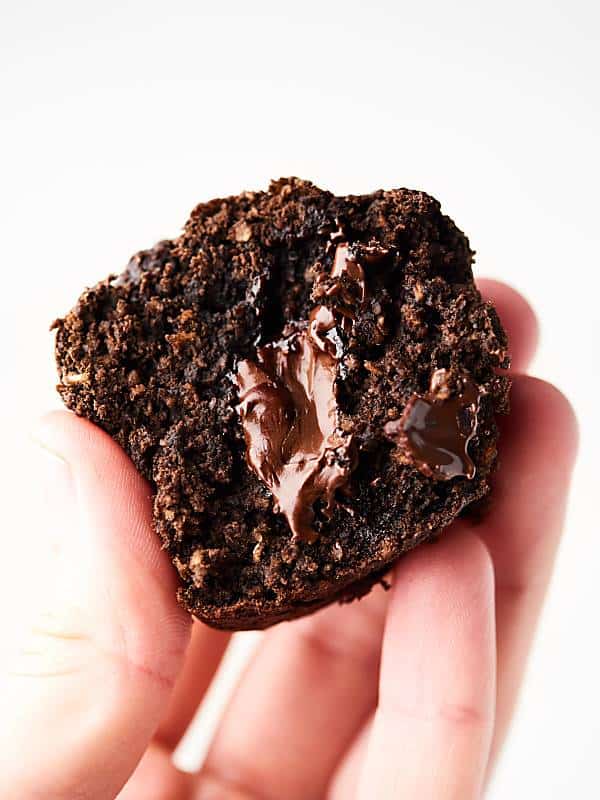 Happy Healthy Eating!
– Jennifer
Looking for more? Be sure to see all our healthy breakfast recipes.