15 Easy Healthy Make Ahead Lunch Recipes for soups, salads, sandwiches, and more! All great for meal prepping and perfect for work!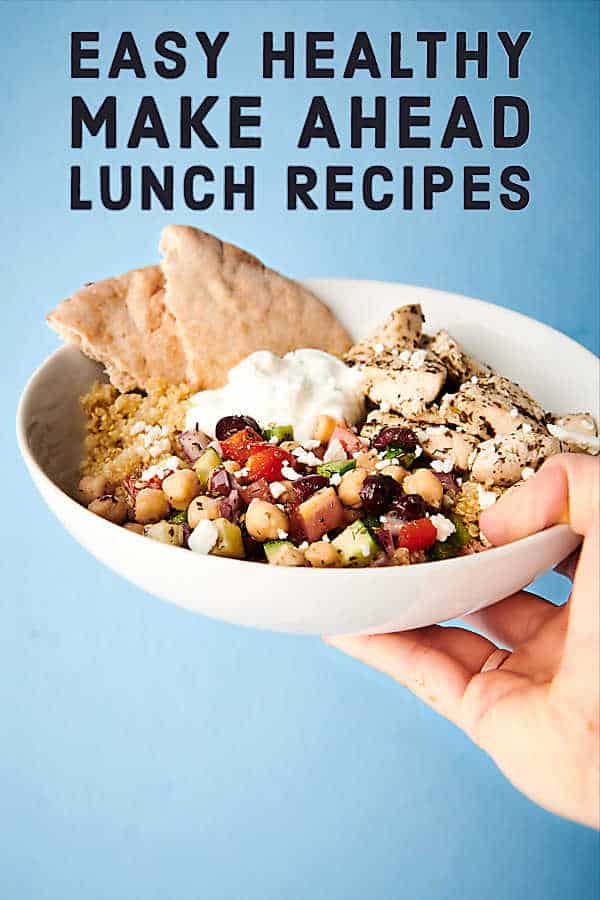 It's day TWO of healthy eats.
This week I'm focusing on easy healthy make ahead recipes. Yesterday, we made breakfast and today, we're on to lunch! 
I know. I know. It's SO much easier to buy lunch. But it's also more expensive and often less healthy. That's why today, we're focusing on EASY and healthy lunch recipes. I promise they're all:
Quick and Easy.
Healthy.
Meal prep friendly.
Delicious!
Whether you want to cozy up with a bowl of soup, nosh on a crisp salad, or make up your favorite "bowl" *think chipotle burrito bowl*, I've got you covered.
Soups
I love soups for easy healthy make ahead lunches, because you can make a huge batch to enjoy all week long and it's so easy to sneak in a ton of extra veggies. Bonus, it'll keep that winter chill at bay!
Salads
Salads are a classic healthy lunch, but often, people think they're boring. I PROMISE you, these salads are anything but boring, because they're packed with textures and drizzled with flavor bomb dressings.
Greek Salad Dressing
This easy greek salad dressing recipe takes just minutes to whip up and is super versatile. Loaded with olive oil, vinegar, a touch of honey, dijon, garlic, and loads of spices, this dressing can be used as a marinade for chicken, a dressing for pasta salads, and more!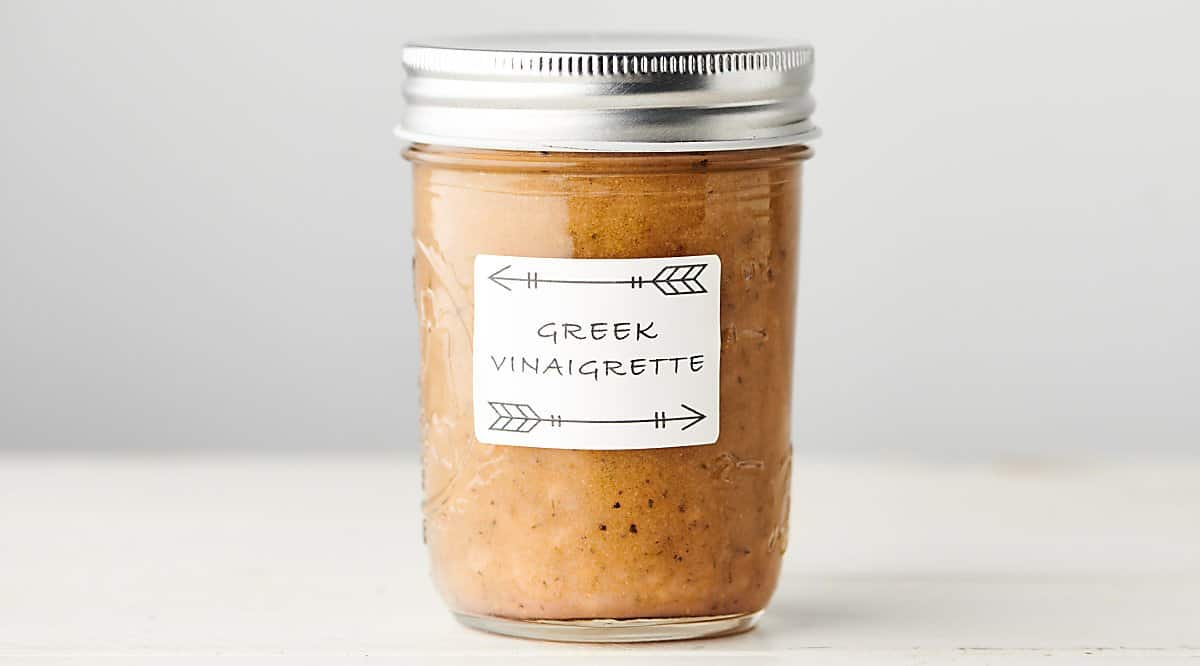 Get The Recipe
Wraps, bowls, and more!
Personally, I love a little carb with my lunch. Whether it's bread, rice, or quinoa . . . bring it on. These wraps, bowls, and more are full of good for you carbs, protein, and plenty of veg! Carbs not your thing? No worries, my lettuce wraps are anything but rabbit food.
– Jennifer
Looking for more? Be sure to see all our healthy lunch recipes.