Take the stress out of hosting with these 5 tips for hosting an easy brunch!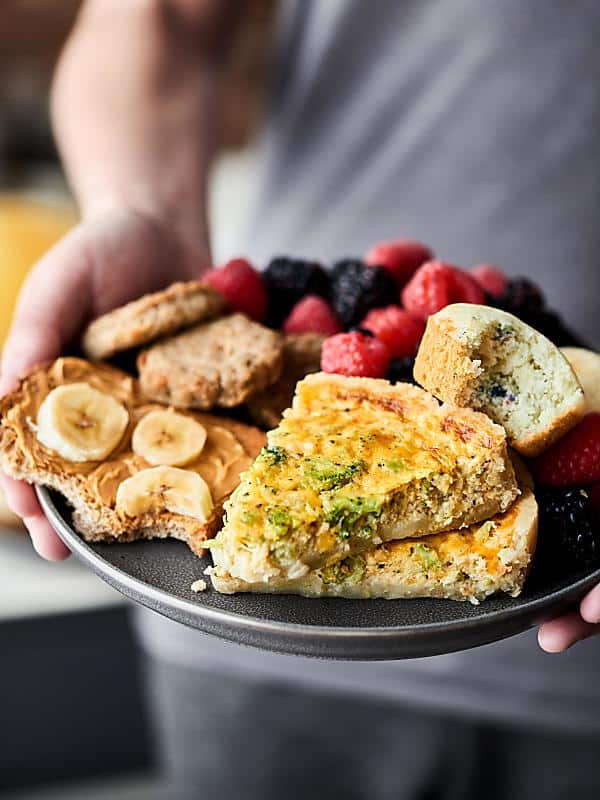 Today's post is sponsored by our friends at La Terra Fina!
---
Is it just me or is spring in the air?!
Fingers crossed it's right around the corner, because I LOVE spring so much.
Spring, to me, means longer days, lazy Saturday's walking around the neighborhood, and . . .
Sunday brunch!
You guys.
I love brunch so much. And while I love going out to a restaurant for brunch, I actually prefer hosting my own brunch.
I know.
You think I'm crazy, because who actually wants to get up on a Sunday morning and work hard to get brunch on the table.
That's why today I'm giving you my 5 tips for hosting an easy brunch!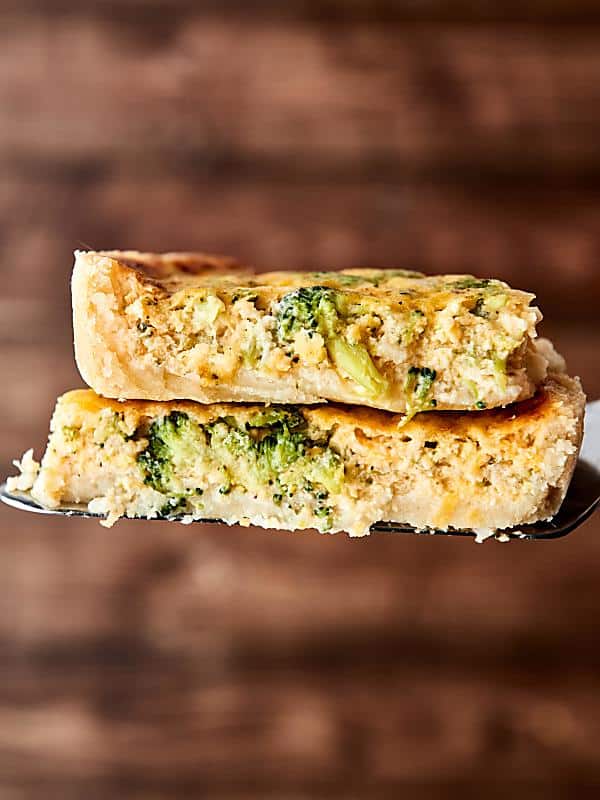 1. prep ahead
Prep everything you can the day or night before! The only thing you should be doing the morning of is rolling out of bed and grabbing yourself a pre-brunch cup of coffee.
Clean/tidy up the house . . . and be sure to DELEGATE the tasks. Trevor is always in charge of vacuuming while I clean the kitchen.
Set the table/serving area. Glasses, silverware, plates. Check. Check. Aaaand check. Also. #noshame in using paper plates for minimal clean up.
Food. Make it the night before, then re-heat in the morning. At least for the most part. There are a few things you can make the morning of, but we'll talk more about that in my next tip. 😉
2. keep it semi-homemade
Make a batch of your favorite homemade muffins or loaf of bread (psst – see tip #1 and make them the night before!) but let La Terra Fina make the quiche!
While homemade muffins can be made the night before, heat up the La Terra Fina Cheddar & Broccoli Quiche right before the guests arrive. It's as easy as pre-heating, baking, and serving! #win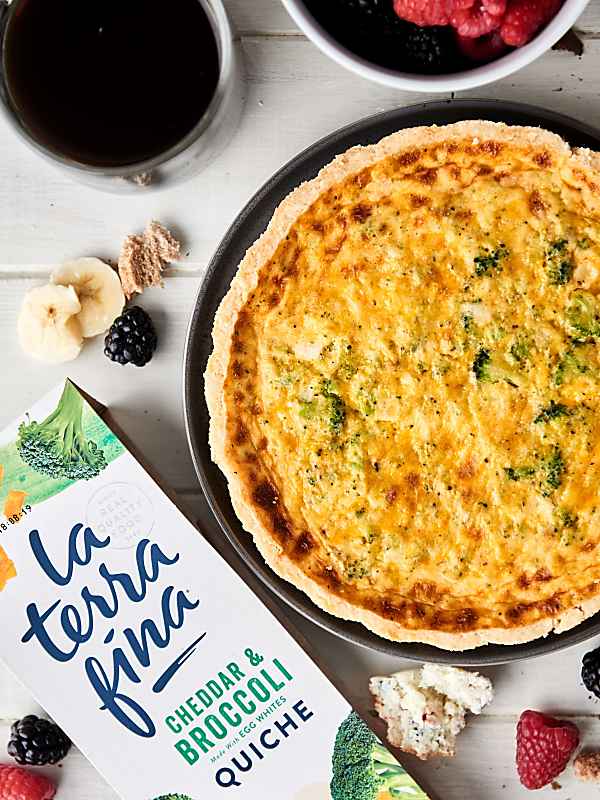 BTW – They'll never guess the quiche is store bought. Tender, flakey crust loaded with cheese, eggs, and broccoli <– OMG. YUM.
3. offer sweet & savory
While some people LOVE cinnamon rolls and sweets for breakfast, others gotta have their bacon and eggs, so make sure you have a nice variety of both sweet and savory foods. I personally LOVE my vegan chocolate chip banana muffins with a side of La Terra Fina Cheddar & Broccoli Quiche.
You could also serve sausage, fruit, and toast on the side. Fruit can be prepped the night before (rinse, cut, etc.) and sausage and toast is a cinch to prep right before brunch.
It's the best of both easy sweet and savory worlds.
4. set out a variety of beverages
Definitely have coffee with all the fixin's (milk, cream, and sugar), because while I personally am ALWAYS bright eyed and bushy tailed in the morning [nose gets longer]. . .
Gimme all the coffee.
Mimosas or mimosa mocktails are also a fun brunch addition. I like serving champagne or sparkling water with a variety of juices – think OJ, cranberry juice, apple juice, etc!
5. make a self serve station!
Set everything out family style on your kitchen island and let your guests do the rest, because remember we're keeping things easy!
And there you have it, those are my 5 tips for hosting an easy brunch!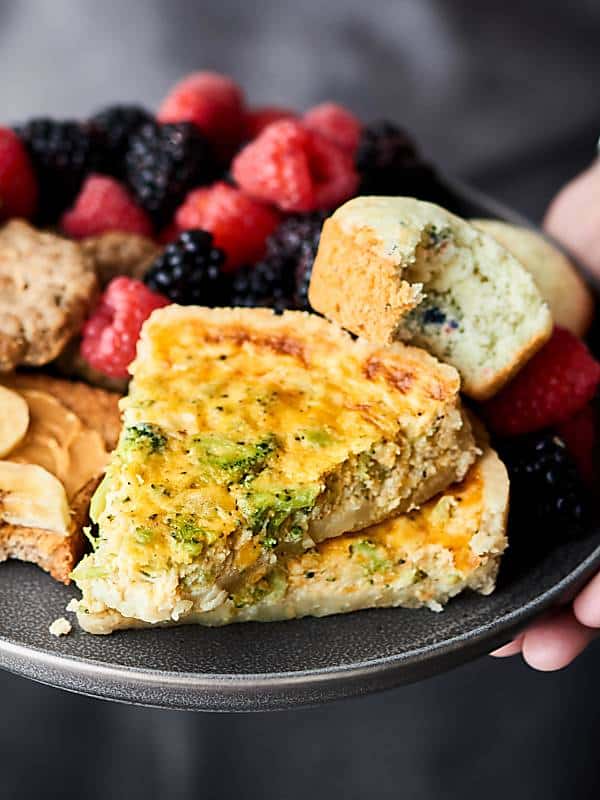 Who's ready to get their brunch on?!
– Jennifer
What are YOUR tips for hosting an easy brunch? 🙂 Show Me the Yummy!
Thanks again to La Terra Fina for sponsoring today's post!