Let's celebrate this long Labor Day weekend with all my favorite Labor Day Recipes! Make the most of these last few days of summer with all the yummy food!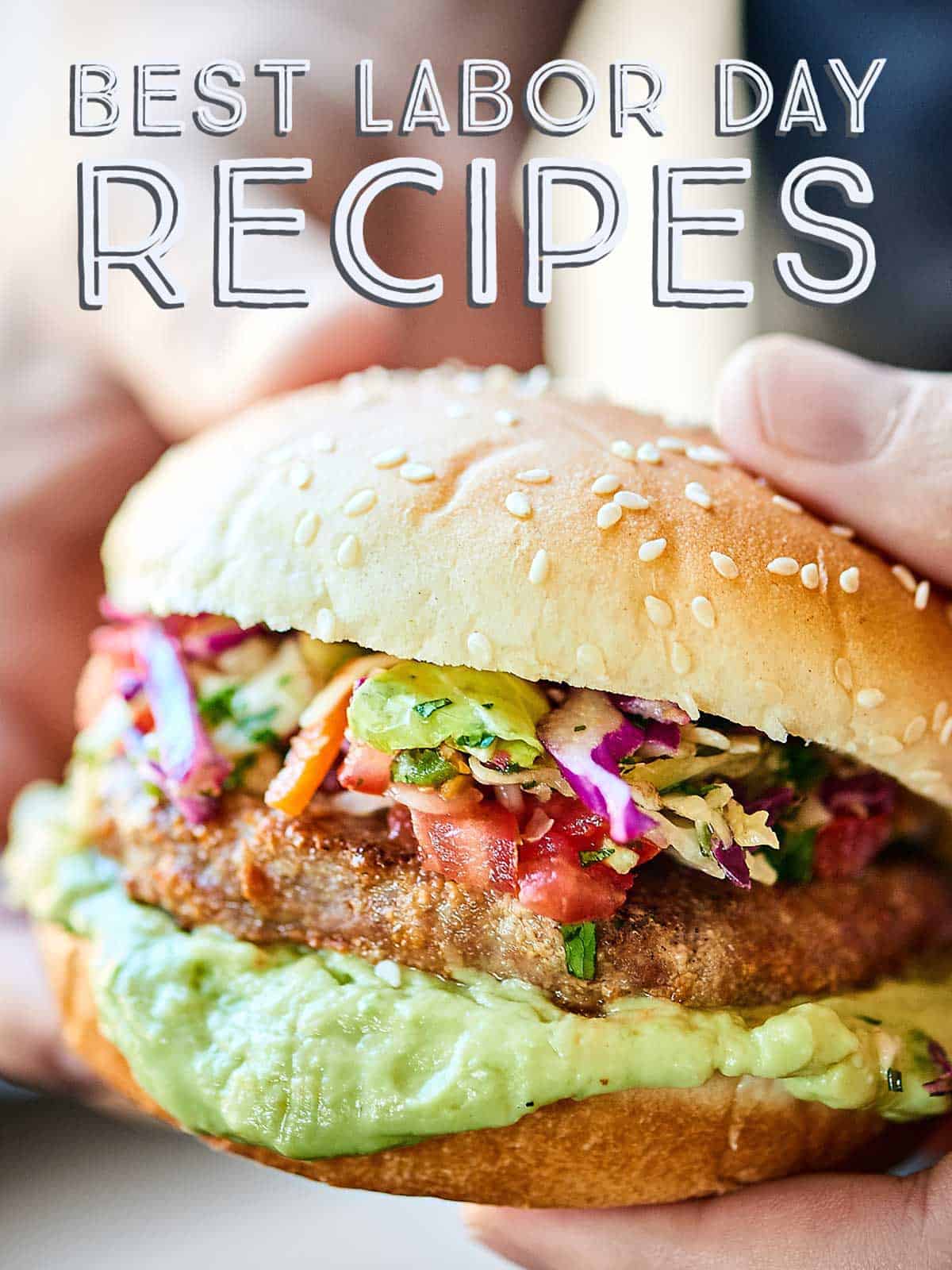 Are the days just FLYING by for everyone else as quickly as they are for me? I mean. Seriously, I feel like just last week Trevor and I were saying "Where the HECK did the week go?" and now we're saying the same thing about this week!
But I'm happy, because that means Fridays (which PS – We've been doing FB Live Videos at 11 AM CST on Fridays and today we're making One Bowl Brownies <– be there) and weekends are coming faster, and Labor Day Weekend is right around the corner!
I'm particularly excited for this Labor Day Weekend, because two of our friends (Hi Casey & Sondra 👋) are getting MARRIED!!! Trevor is officiating the wedding, I found a really cute dress, I'm sure the food with be fantastic, and to top it off, two days later, we're headed to SEATTLE!
You guys. I'm so pumped.
For those of you that ARE around for Labor Day Weekend, today, I've gathered up my fave Labor Day Recipes, so you can enjoy what I consider, kinda the last hurrah of summer!
Which, obviously, should be celebrated with allthefood. 
Salads
This Shrimp Avocado Salad Recipe is perfect for hot summer days! It's an EASY, cold, no-cook, healthy, refreshing salad full of shrimp, avocado, cucumbers, sun dried tomatoes, lemon juice, spices, and more!
This Mexican Corn Salad will totally be the star of your next BBQ. Full of roasted corn, creamy avocado, fresh cilantro, lime, and tons of spices, it's SO full of texture and flavor.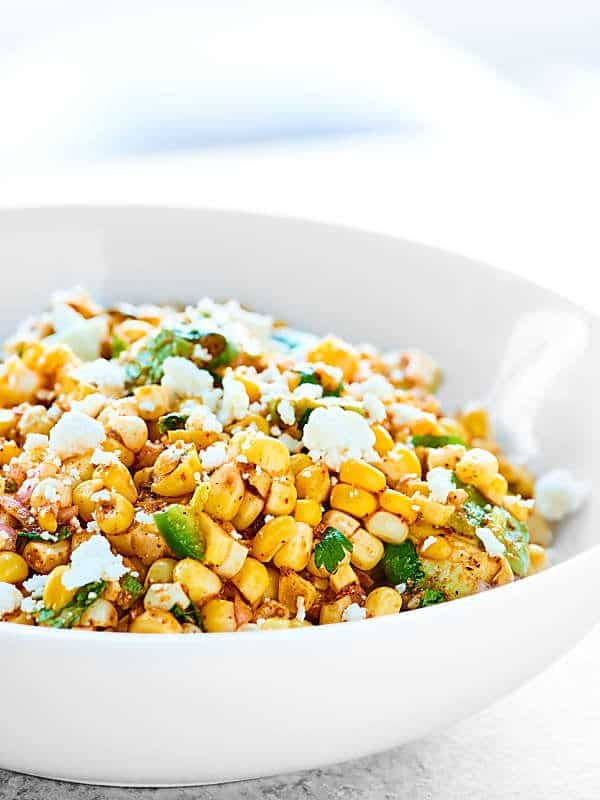 Only 7 ingredients needed to make this Berry Fruit Salad. All your favorite berries + fresh mint + lemon juice and honey! So yummy!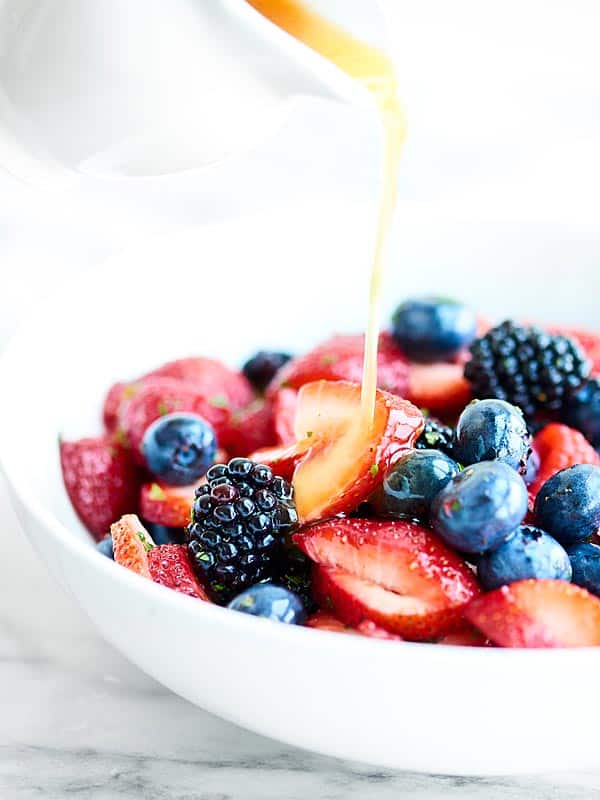 This Caprese Pasta Salad is so quick and easy to put together! Full of orzo pasta, mozzarella, sun dried tomatoes, fresh basil, tangy balsamic, and salty parmesan!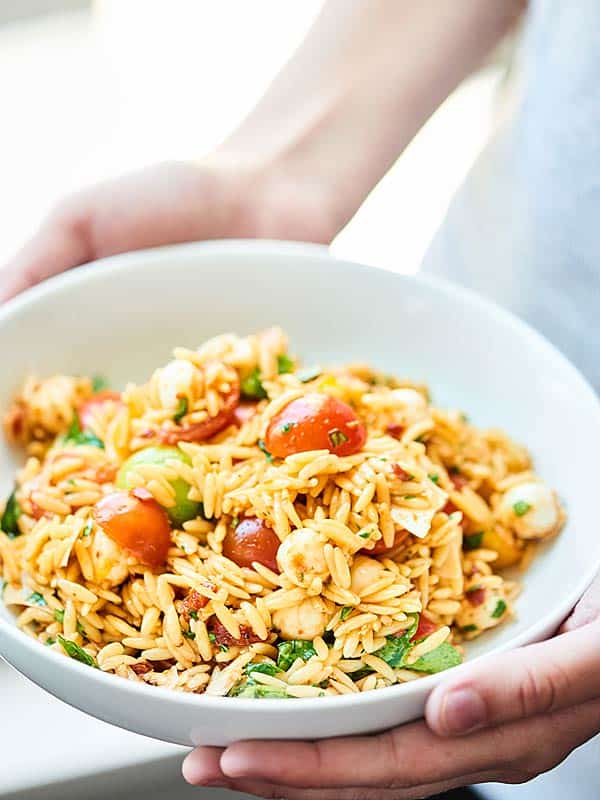 Salsas and Dips
 This Pineapple Salsa is full of juicy pineapple, crunchy bell peppers, cooling cucumbers and more to make the perfect sweet, spicy, crunchy salsa ever!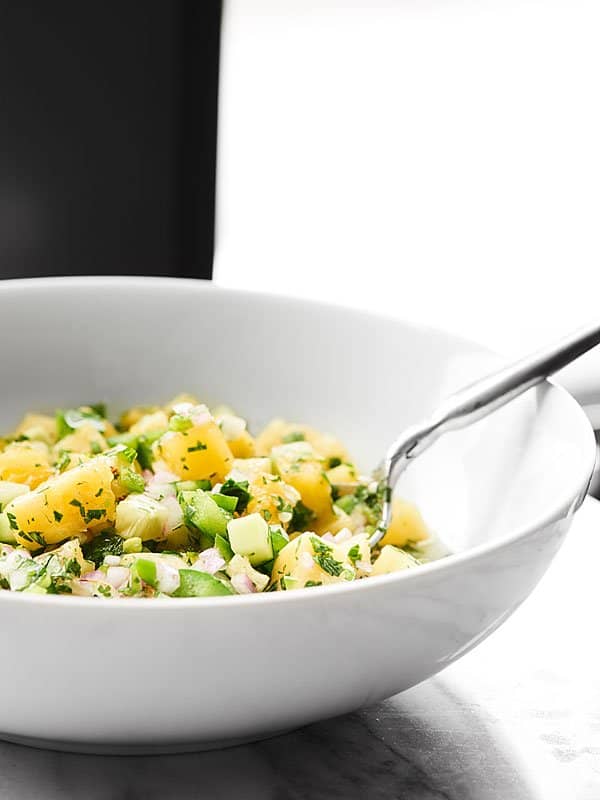 This Easy Pico de Gallo Recipe comes together in a matter of minutes! Fresh tomatoes, onion, cilantro, jalapeno, lime, & garlic make this truly delicious.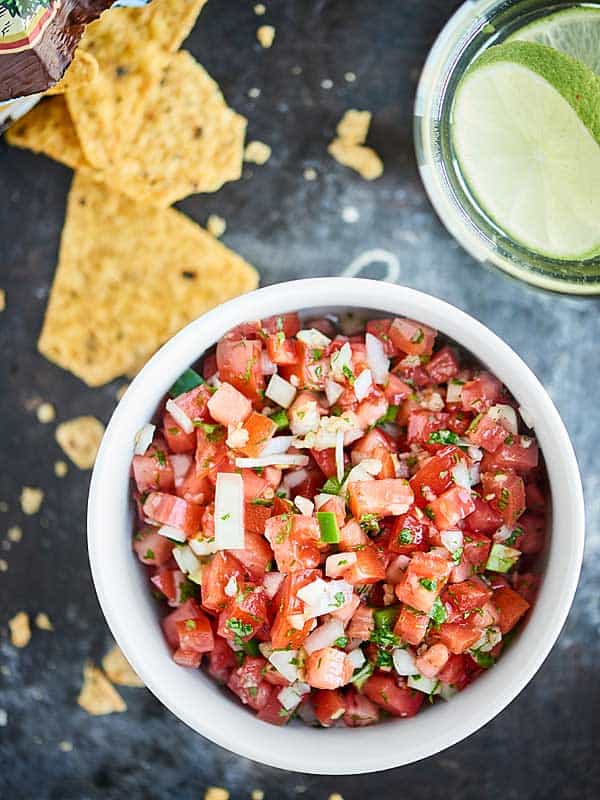 This Cream Cheese Salsa Dip requires two ingredients and 30 seconds of prep! It's addicting, it's creamy, it's so easy, and the spice level is up to you!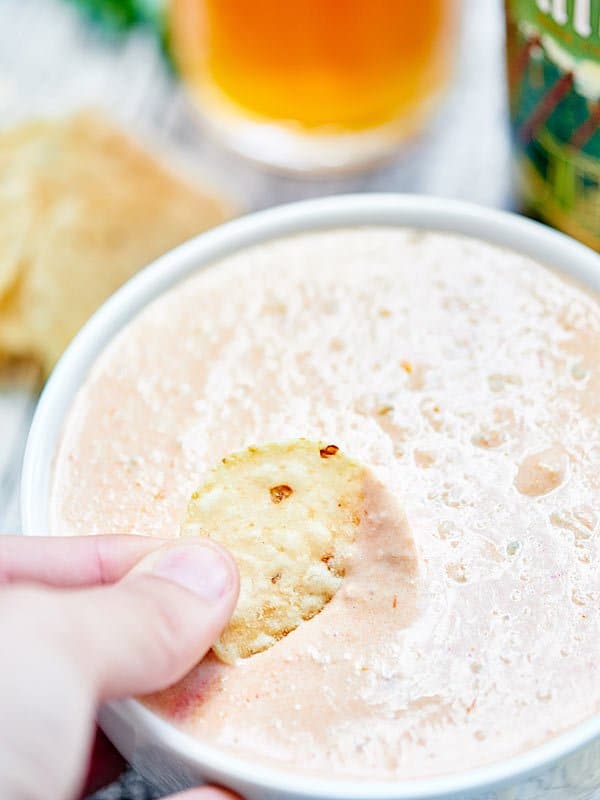 This Texas Caviar comes together in a matter of minutes and is full of fresh veggies – peppers, onion, tomatoes – beans, corn, and a tangy dressing!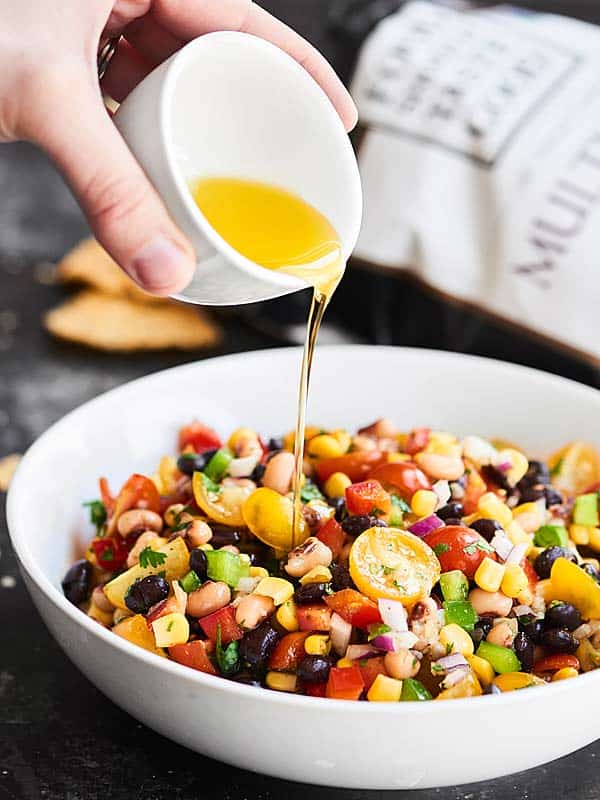 Dinner
Full of whole wheat rotini, tomatoes, basil, arugula, and three kinds of cheese, this Caprese Mac and Cheese Recipe is a semi lightened up One Pot Wonder of yum!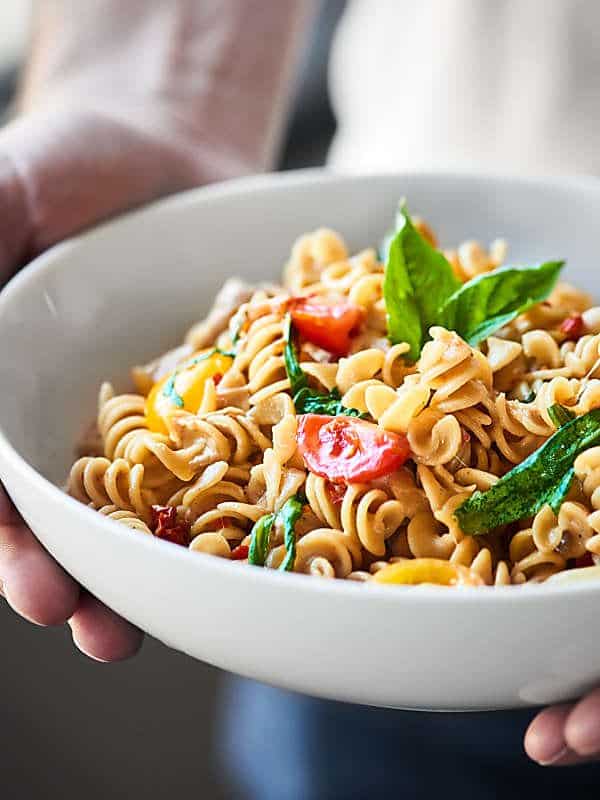 Paired with tzatziki and full of tender chicken, veggies, and an herb-y garlic marinade, these Greek Kebabs are the perfect, quick & easy, healthy summer dinner!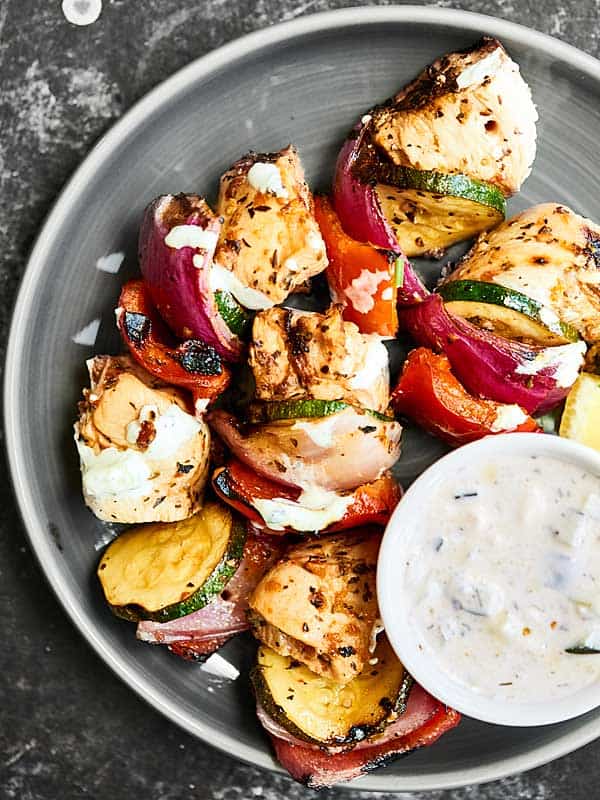 These are the BEST Mexican Turkey Burgers. Tender, seasoned turkey burgers + crunchy slaw, fresh pico, and a creamy avocado sauce make these perfect for an easy, healthy, and delicious dinner!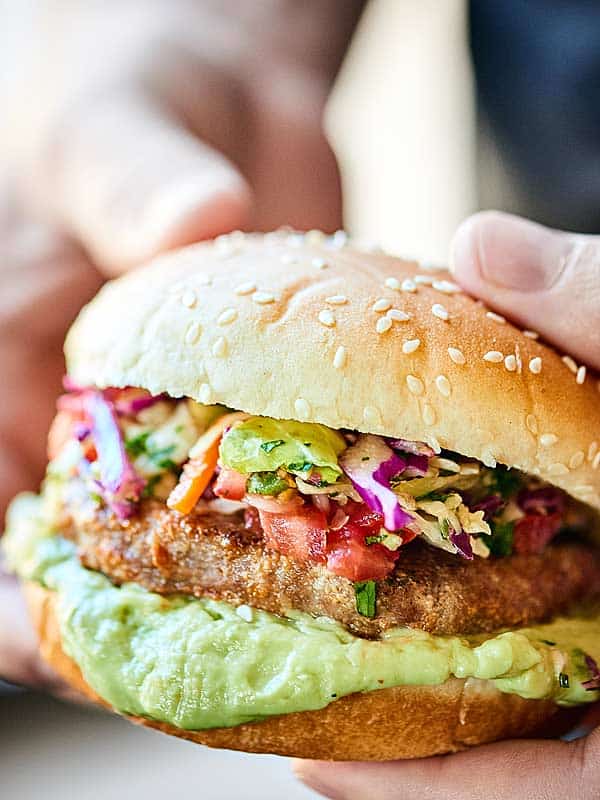 Juicy grilled chicken smothered in BBQ sauce plus creamy, crunchy, fresh coleslaw makes these the easiest and tastiest Grilled BBQ Chicken Tacos you'll ever have!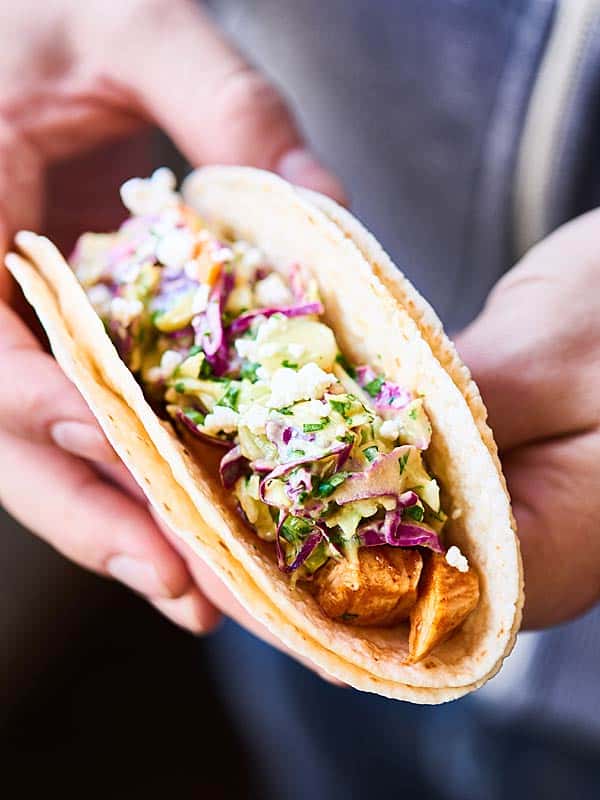 Dessert
Chardonnay Caramel Cake: a ridiculously easy, flavorful, moist vanilla cake topped with lightly sweetened fluffy whipped cream, and an ultra rich, buttery caramel sauce.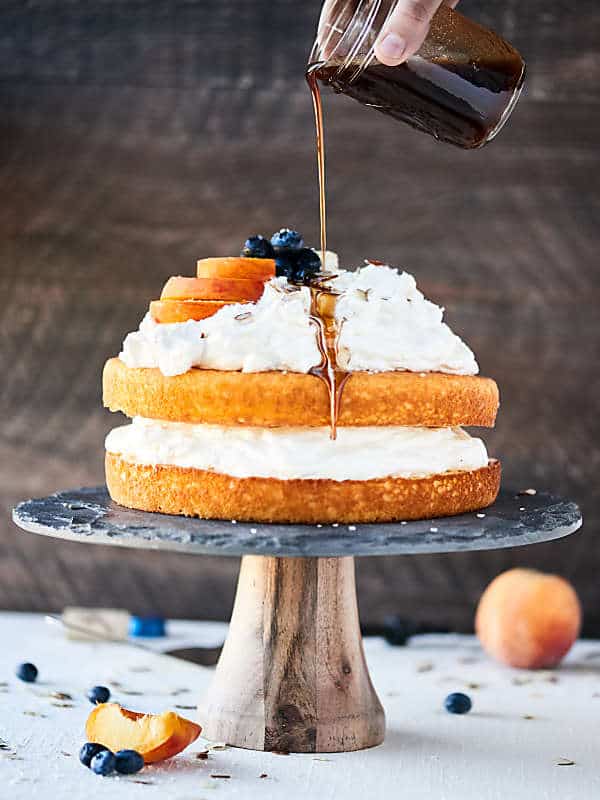 Tons of zucchini on your hands? Vegan Zucchini Bread tooooo the rescue! It's tender, it's moist, and it's loaded with cozy cinnamon, sweet brown sugar, coconut oil, and of course, plenty of zucchini!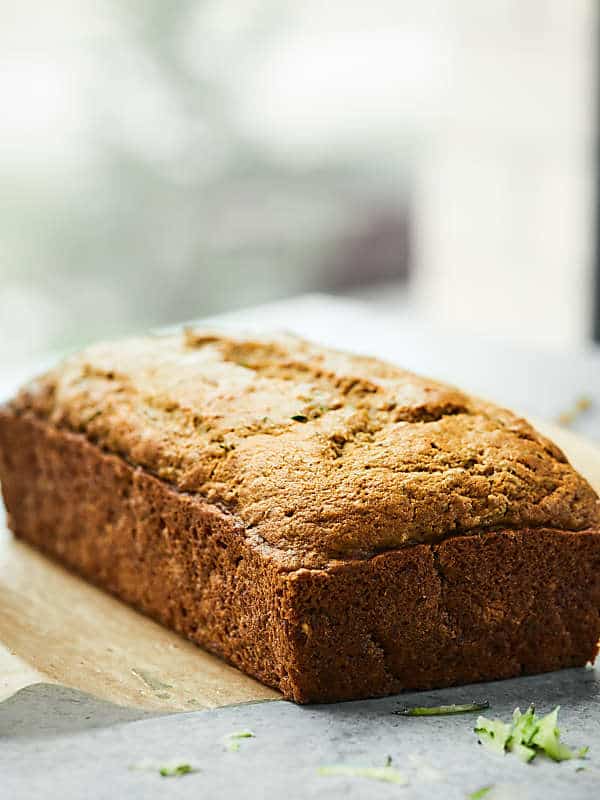 An ultra tender cake with slightly crisp edges and a perfectly white chocolate lemon-y molten lava gooey center, this Lemon Lava Cake is surprisingly simple to make and is in other words: heaven. 😉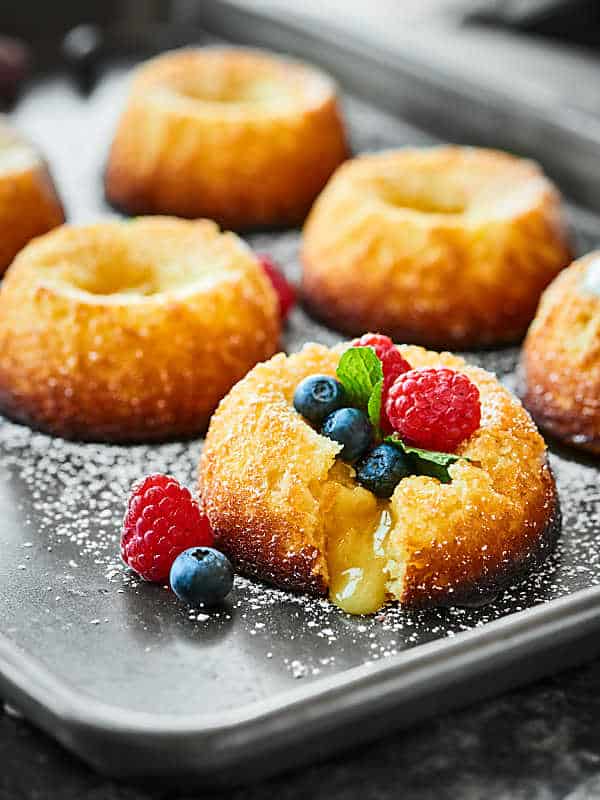 No ice cream machine is needed to make this No Churn Mint Oreo Ice Cream Recipe! 7 ingredients & 10 minutes for the fluffiest, creamiest ice cream ever!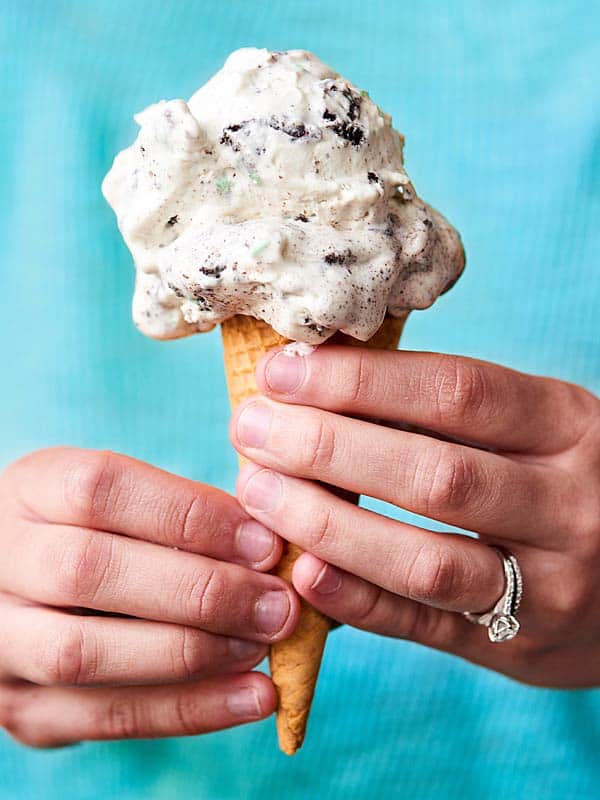 S'Mores Cookie Cups. A simple graham cracker cookie is stuffed with a melty hershey's kiss, topped with a marshmallow, and gets toasted to golden perfection!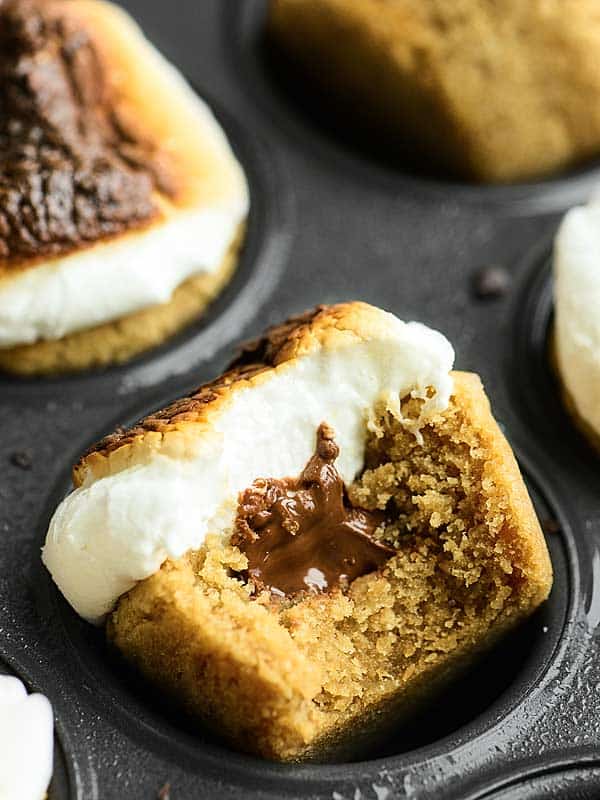 Drinks
This Sparkling Watermelon Mojito is what summer is all about. Juicy watermelon, fresh mint, rum, and bubbly pinot grigio. . . so easy and refreshing! ♡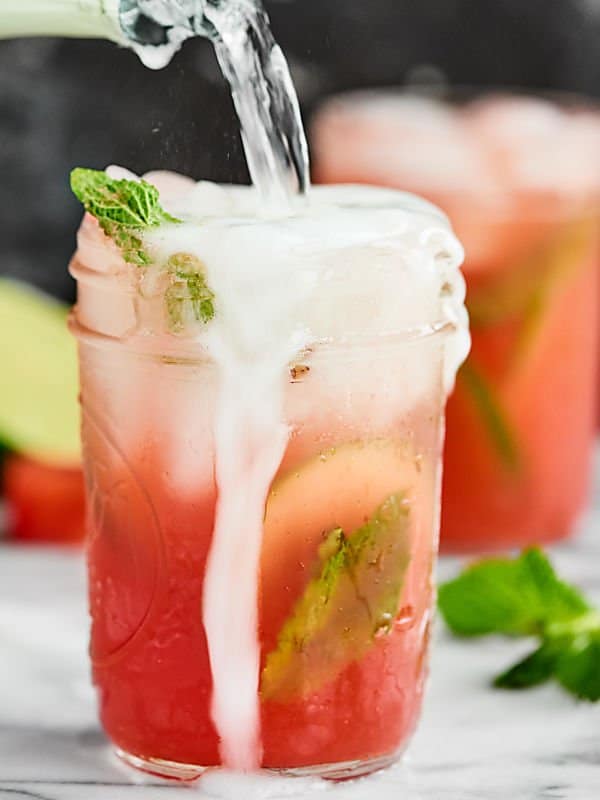 A classic, Easy Margarita Recipe. 5 ingredients: tequila, simple syrup (or agave), lime, lemon, and orange juice! A simply perfect and refreshing cocktail!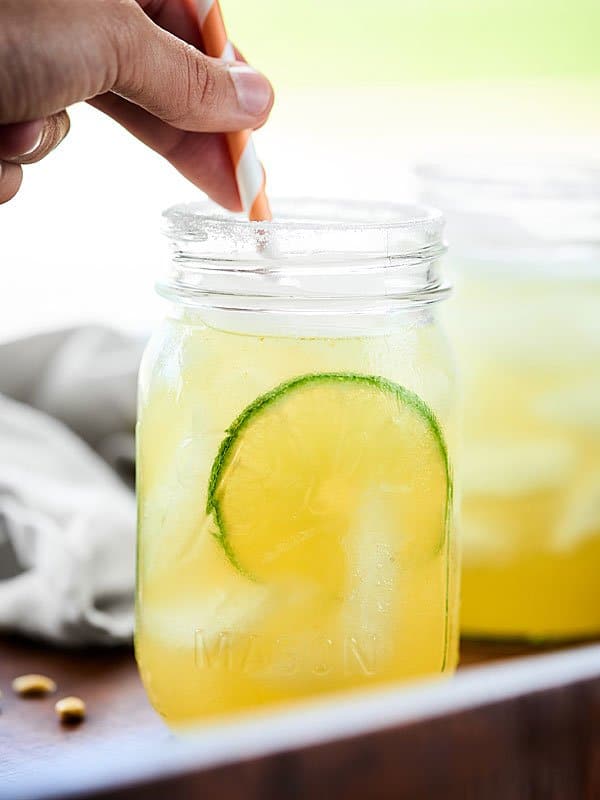 A refreshing adult's only cocktail, this Peach Lemonade Spritzer is made with fresh peaches, tart lemons, earthy basil, vodka, and a crisp white wine spritzer!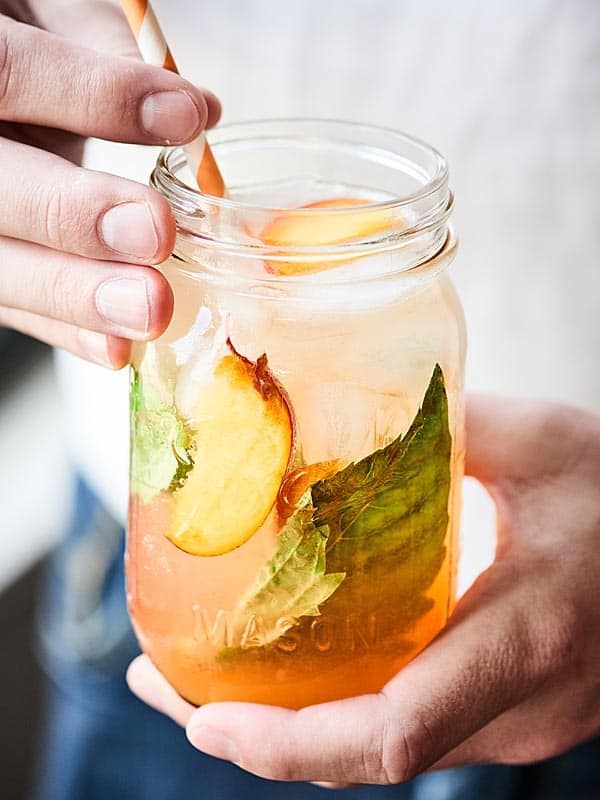 You guys know how obsessed I am with this Watermelon Sangria, so will you make it, please, so we can all be obsessed together?! 😉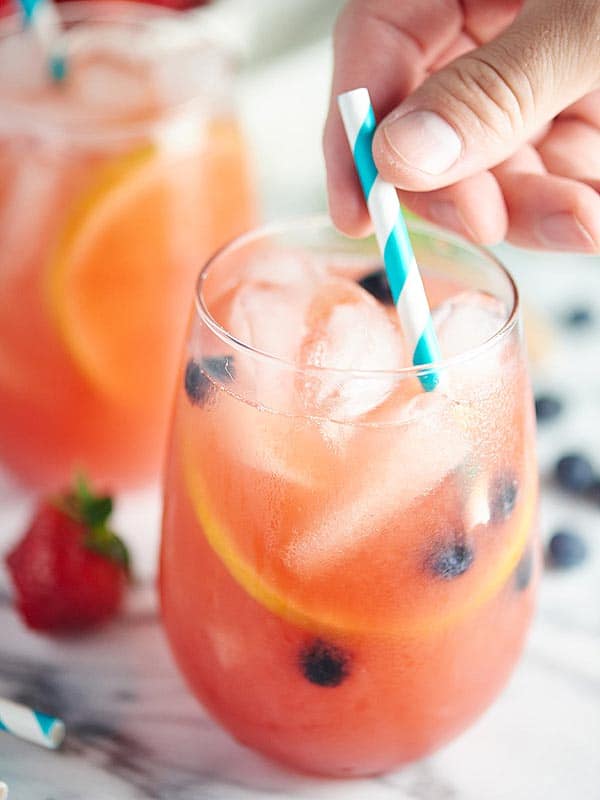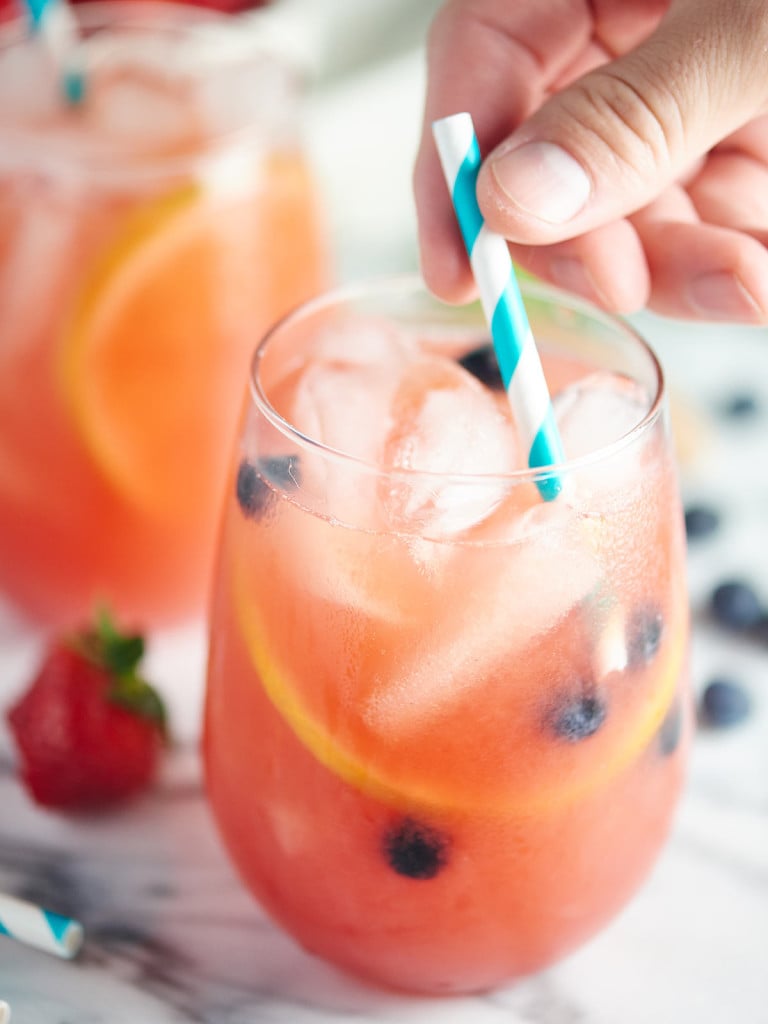 Happy last days of summer!
– Jennifer
What are you doing for Labor Day? Show Me the Yummy!