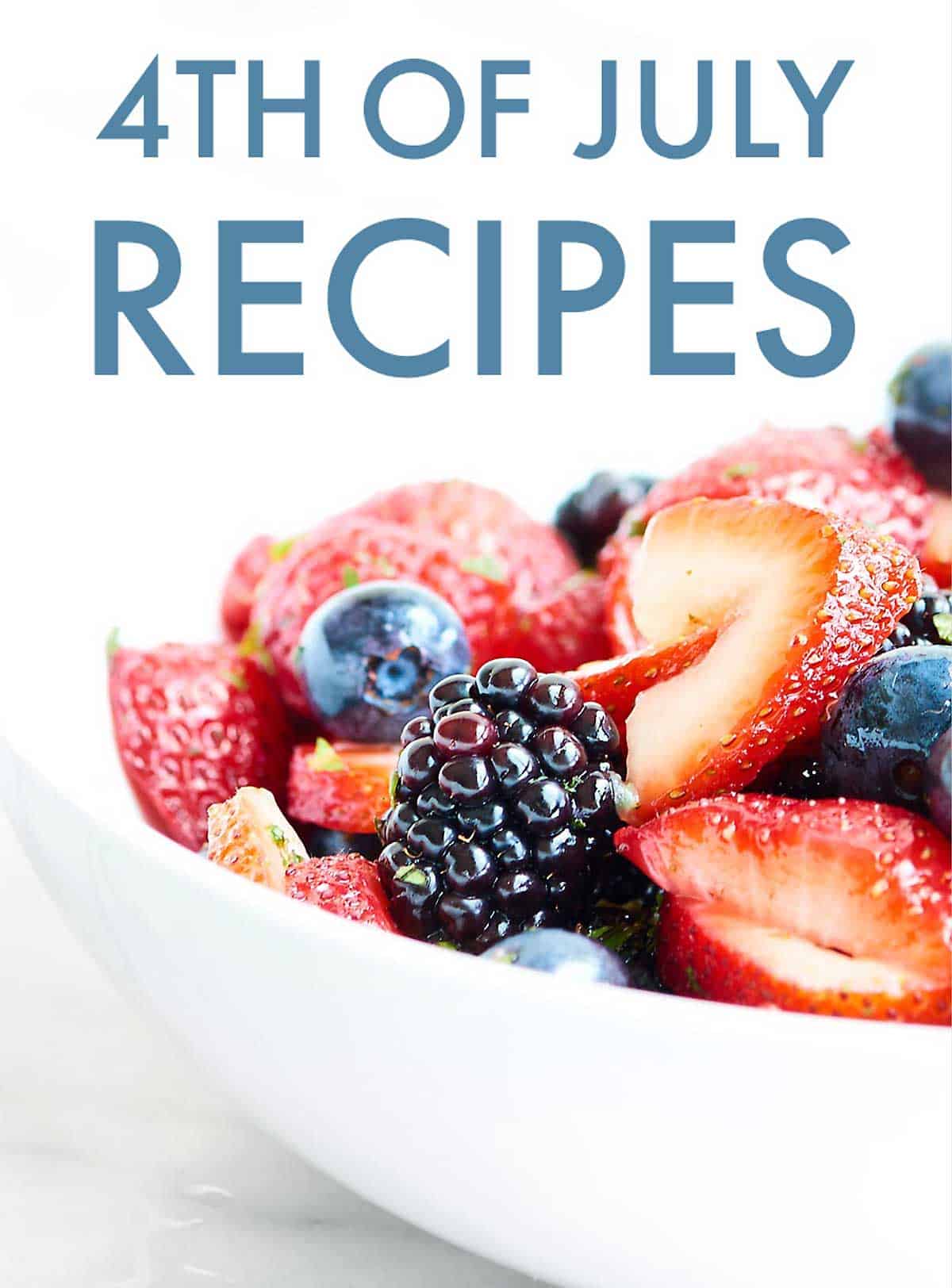 How the HECK is it almost the 4th of July? Summer is just flying by and July, in particular, will fly by as Trevor and I are super busy working and traveling.
For the 4th, honestly, I'm not sure what Trevor and I are doing, but I DO know what we'll be eating and drinking. Below are my favorite, favorite, FAVORITE recipes for 4th of July Recipes for sides, main dishes, desserts, and drinks.
HAPPY 4TH, EVERYONE! 🇺🇸 
4th of July Sides:
This Mexican Corn Salad will totally be the star of your next BBQ. Full of roasted corn, creamy avocado, fresh cilantro, lime, and tons of spices, it's SO full of texture and flavor.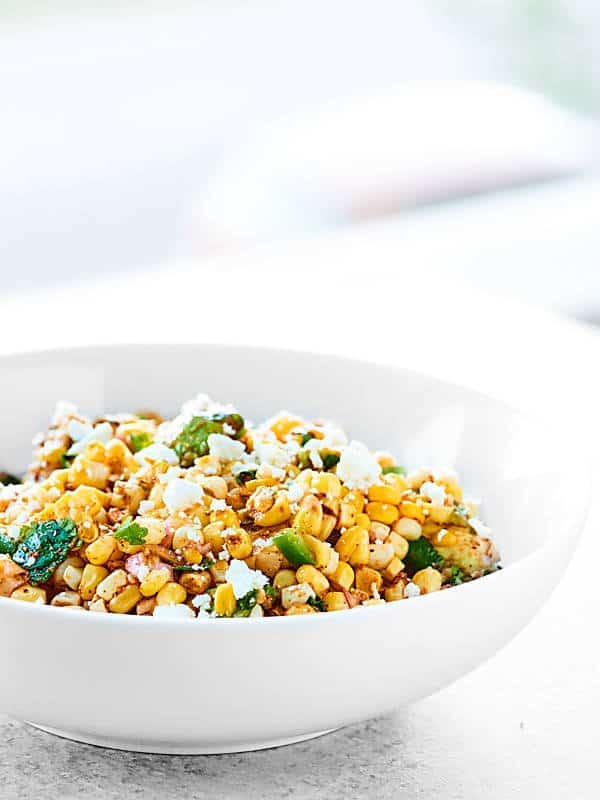 Only 7 ingredients needed to make this Berry Fruit Salad. All your favorite berries + fresh mint + lemon juice and honey! So yummy!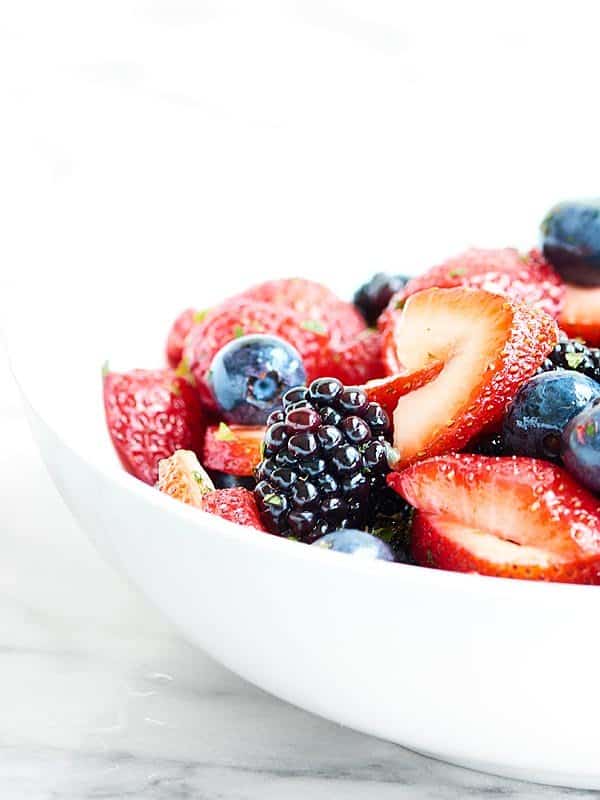 This Caprese Pasta Salad is so quick and easy to put together! Full of orzo pasta, mozzarella, sun dried tomatoes, fresh basil, tangy balsamic, and salty parmesan!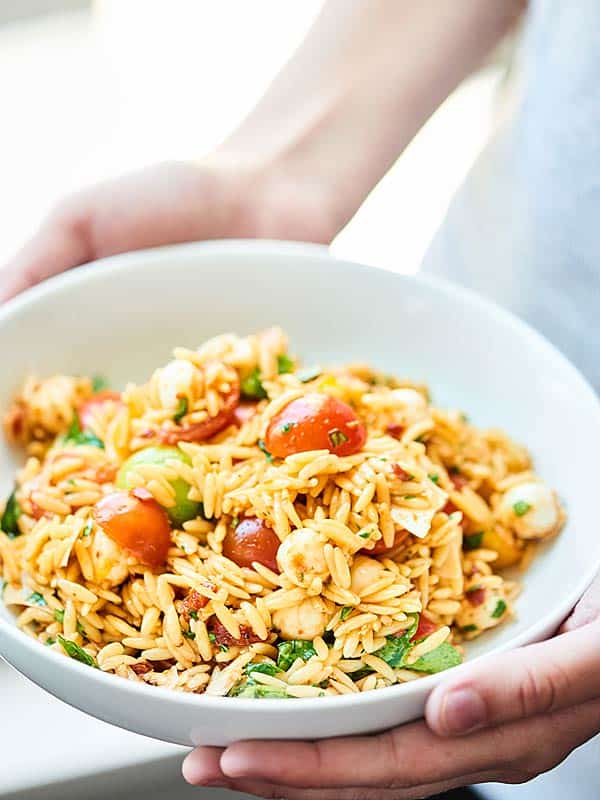 This Cream Cheese Salsa Dip requires two ingredients and 30 seconds of prep! It's addicting, it's creamy, it's so easy, and the spice level is up to you!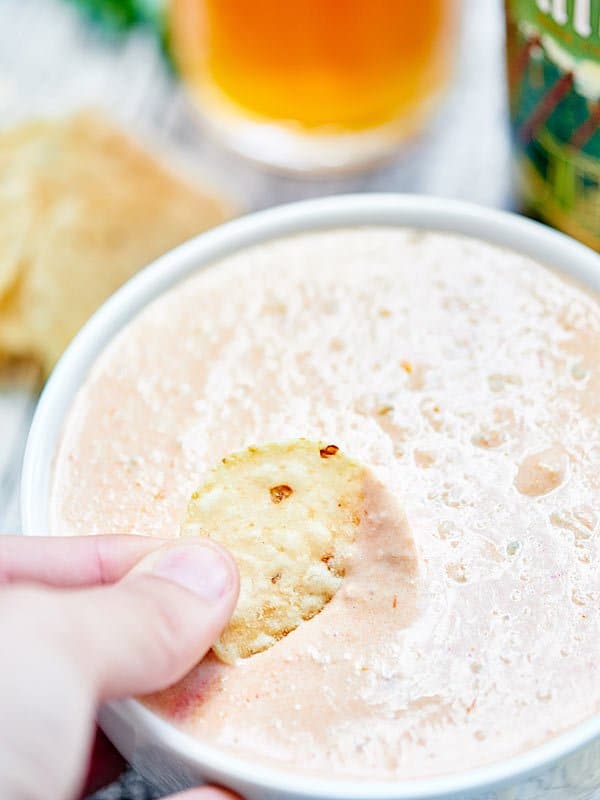 This broccoli salad recipe will definitely blow you away. Pasta, bacon, and broccoli? What could be better? This pasta salad is my go-to summer side dish!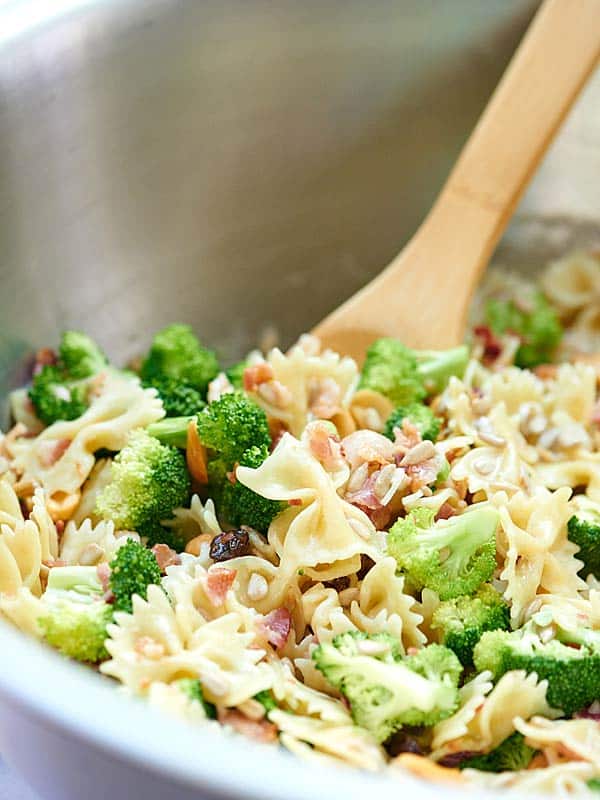 4th of July Main Dishes:
Slow Cooker Carnitas. An easy, flavorful, healthy meal made in the crockpot. Tender pork served in your favorite tortilla and topped with a homemade salsa? Gimme!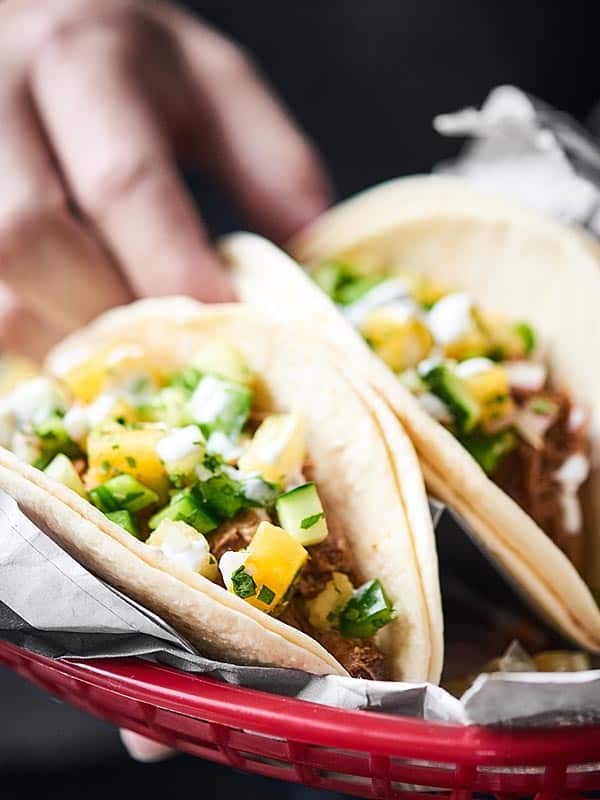 Paired with tzatziki and full of tender chicken, veggies, and an herb-y garlic marinade, these Greek Kebabs are the perfect, quick & easy, healthy summer dinner!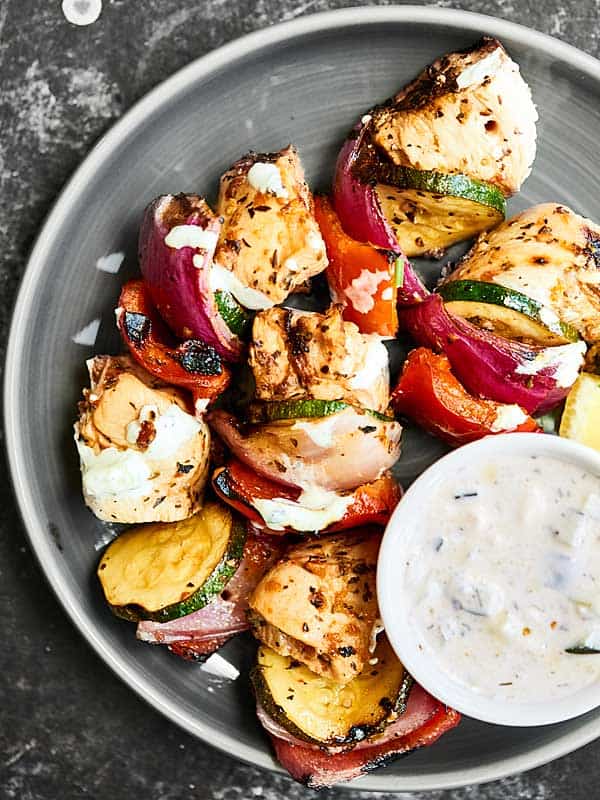 These are the BEST Mexican Turkey Burgers. Tender, seasoned turkey burgers + crunchy slaw, fresh pico, and a creamy avocado sauce make these perfect for an easy, healthy, and delicious dinner!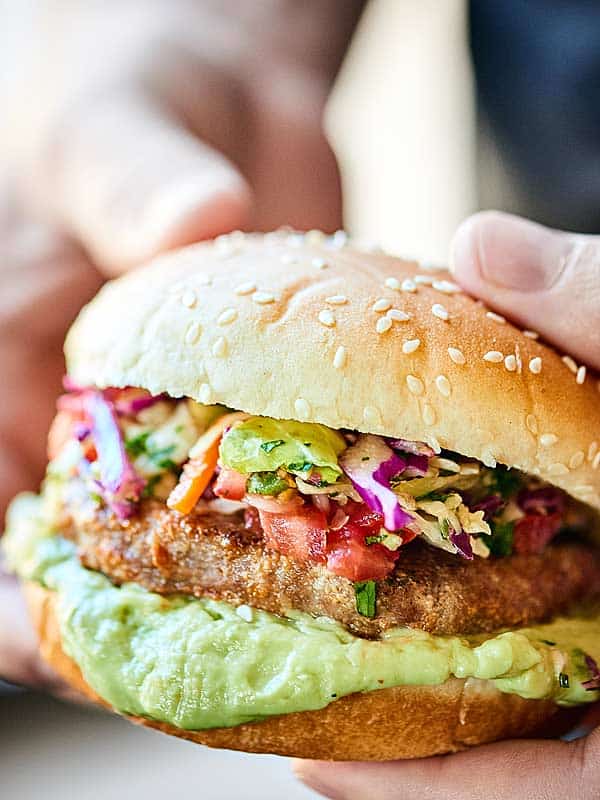 Juicy grilled chicken smothered in BBQ sauce plus creamy, crunchy, fresh coleslaw makes these the easiest and tastiest Grilled BBQ Chicken Tacos you'll ever have!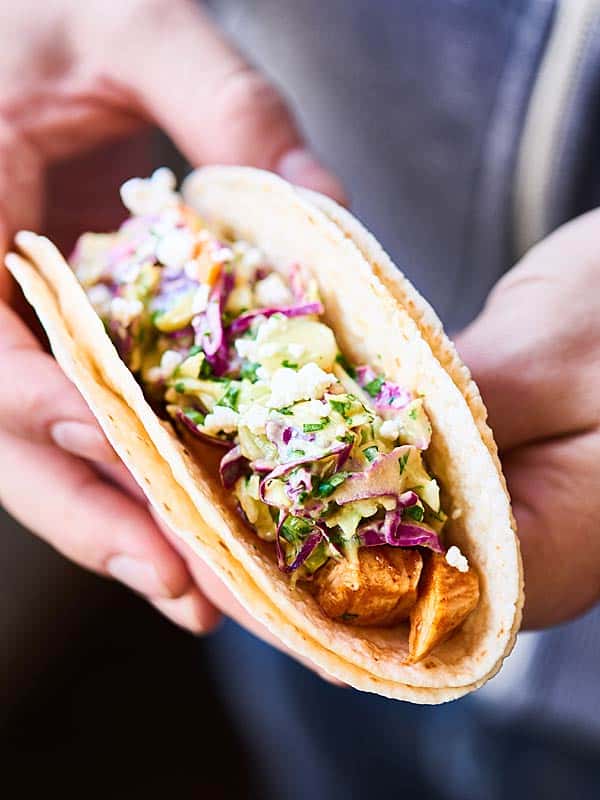 This Portobello Mushroom Burger is vegetarian, healthy, can be gluten free, and is topped with caramelized onions, a homemade basil pesto, and goat cheese!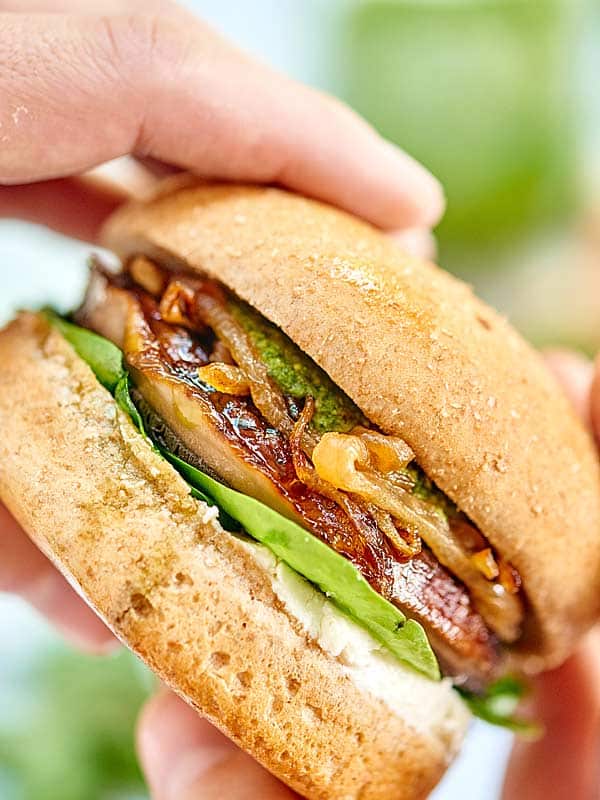 4th of July Desserts:
A perfectly sweet, fluffy adult's only treat, this Moscato Ice Cream comes together in a matter of minutes, requires NO ice cream machine, is super simple, and best of all, tastes ah-mazing! PS – Need a kid friendly no churn ice cream? Check out my Mint Oreo Ice Cream – it's SO delish.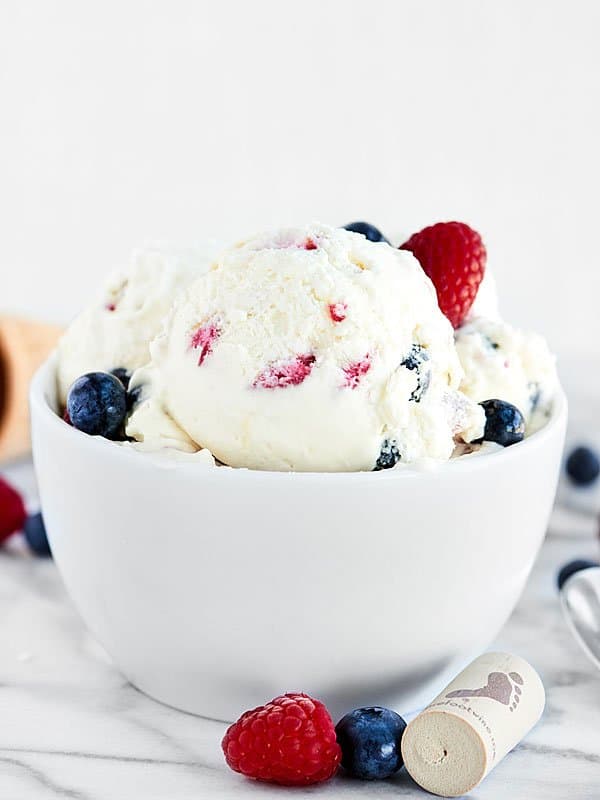 Made with only 4 ingredients, these Strawberry Coconut Popsicles are my new favorite summer treat! Healthy, yet decadent enough to satisfy any sweet tooth!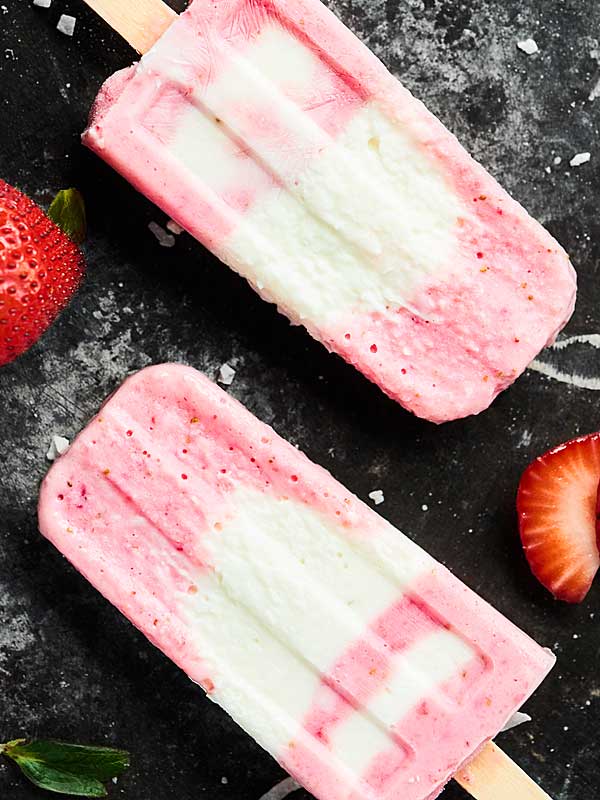 A ridiculously simple dessert, these Lemon Cake Parfaits come together in a matter of minutes and are made with lemon pudding, cool whip, pound cake, and fresh fruit salad!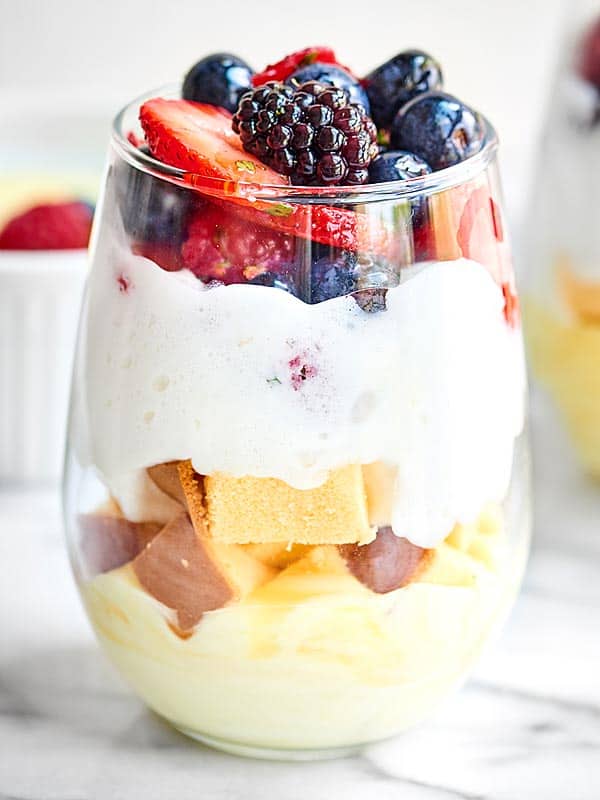 Only 5 ingredients (I don't count the salt 😉 ) and 10 minutes are needed to make these Healthy Fruit Tarts! A simple crust made of cashews and raisins is topped with vanilla greek yogurt and loads of fresh raspberries. Healthy enough for breakfast, yet decadent enough for dessert!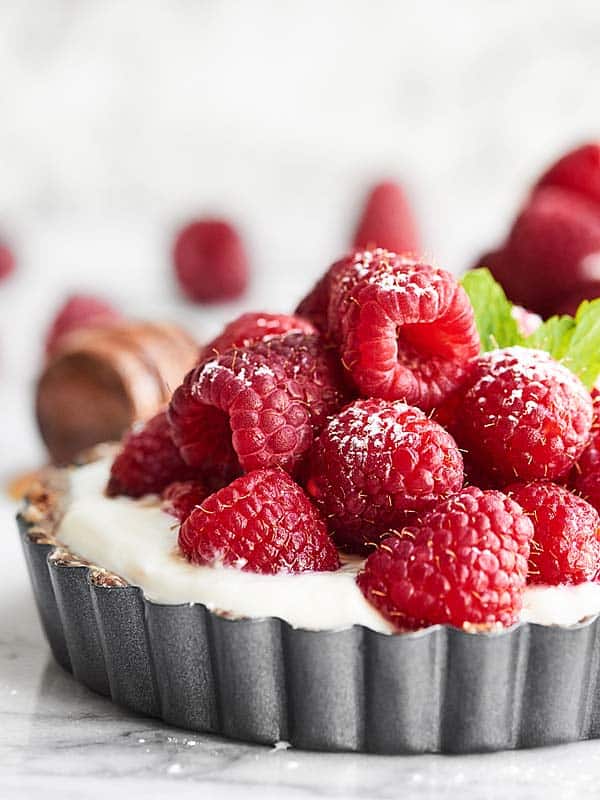 S'Mores Cookie Cups. A simple graham cracker cookie is stuffed with a melty hershey's kiss, topped with a marshmallow, and gets toasted to golden perfection!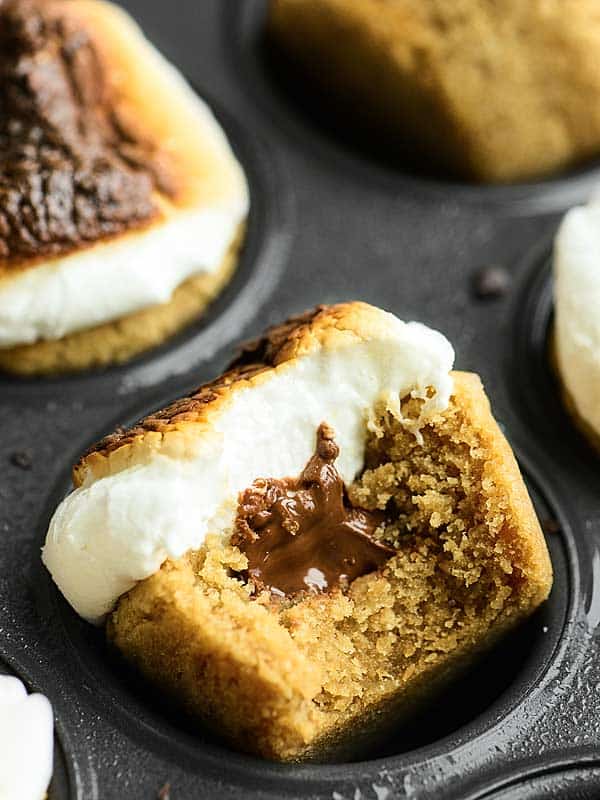 4th of July Drinks:
A classic, Easy Margarita Recipe. 5 ingredients: tequila, simple syrup (or agave), lime, lemon, and orange juice! A simply perfect and refreshing cocktail!
A refreshing adult's only cocktail, this Peach Lemonade Spritzer is made with fresh peaches, tart lemons, earthy basil, vodka, and a crisp white wine spritzer!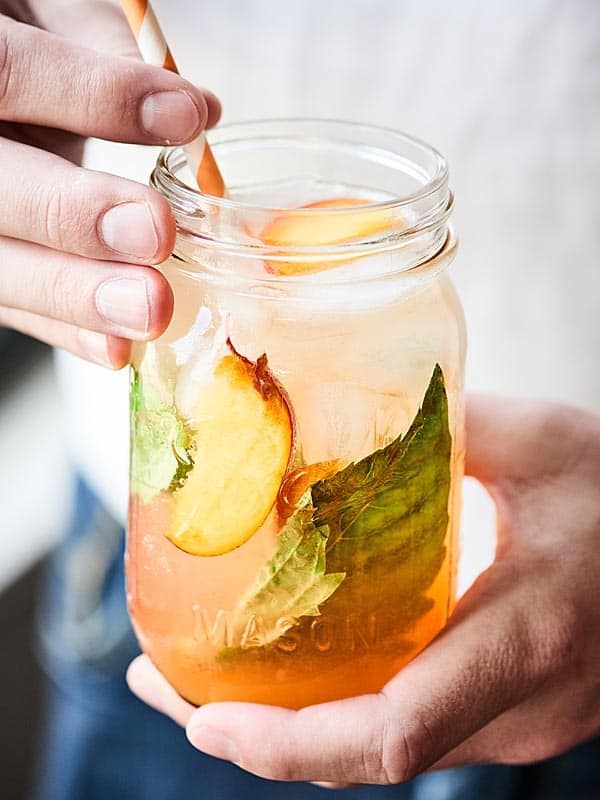 This S'Mores Iced Coffee is creamy, chocolatey, filled with marshmallow fluff and has a fun chocolate and graham cracker rim! It's a caffeinated S'More in a glass!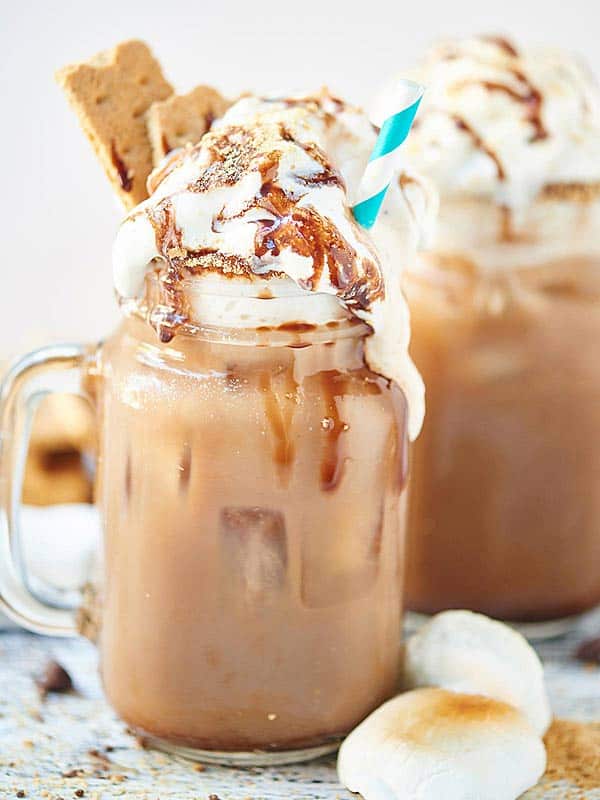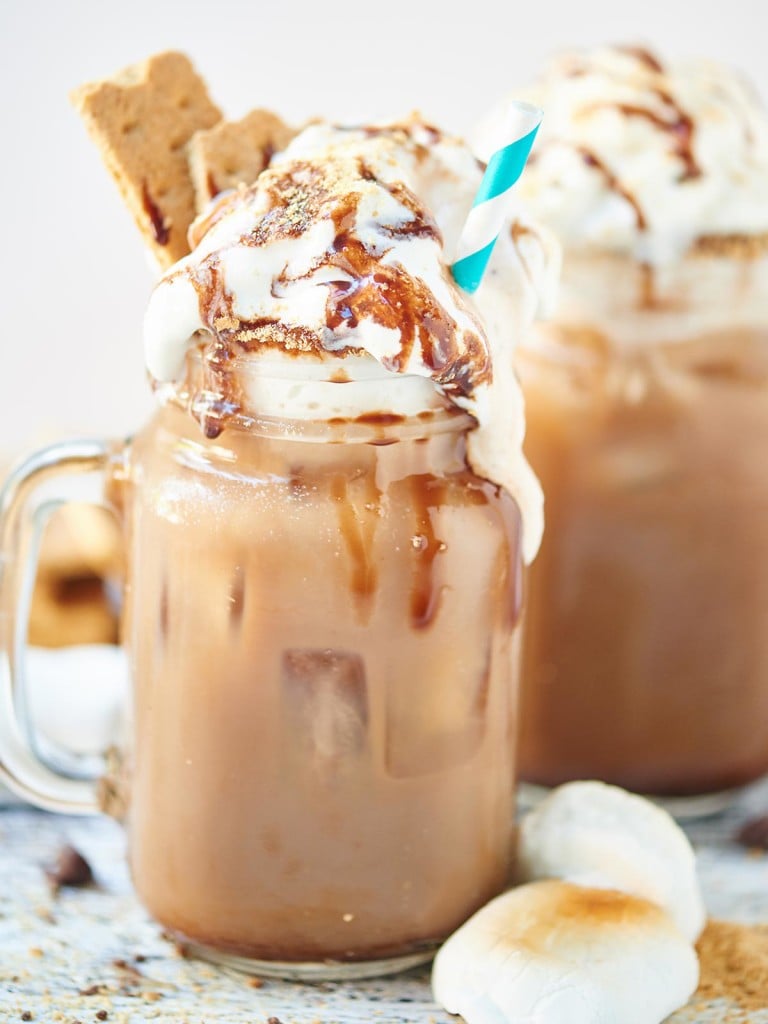 Honey Strawberry Lemonade

This honey strawberry lemonade only has four ingredients and is naturally sweetened! Perfect for kids! Add a shot of gin for an adults only cocktail!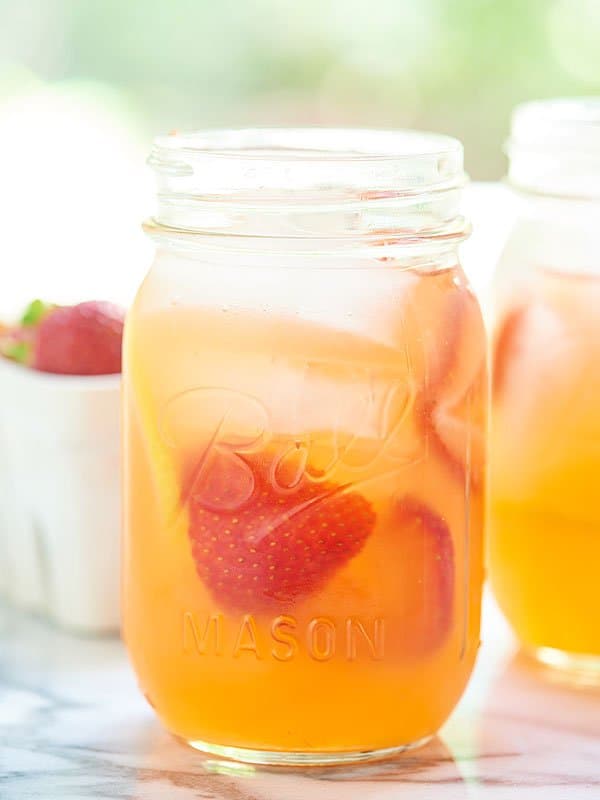 Best summer cocktail. EVER. This Watermelon Sangria is summer in a glass! Fresh watermelon, strawberries, & lemons make it so seasonal! The addition of wine & vodka doesn't hurt either. 😉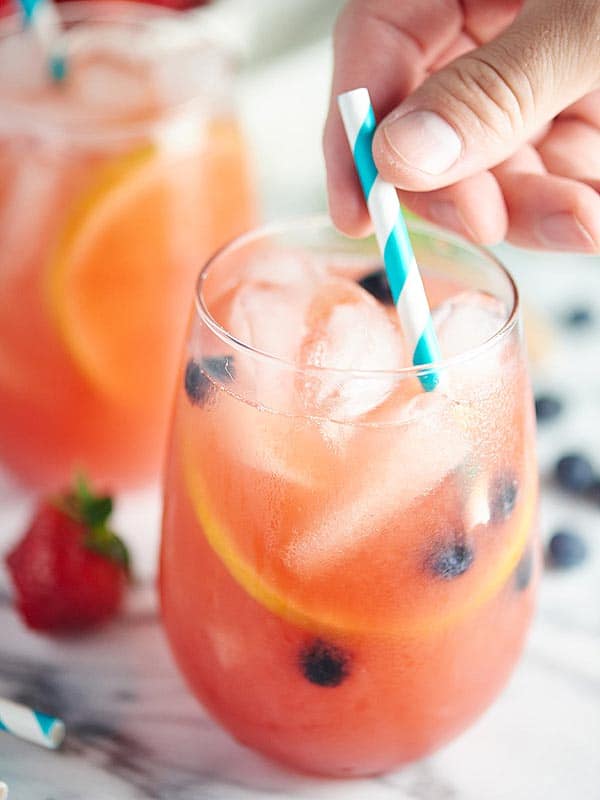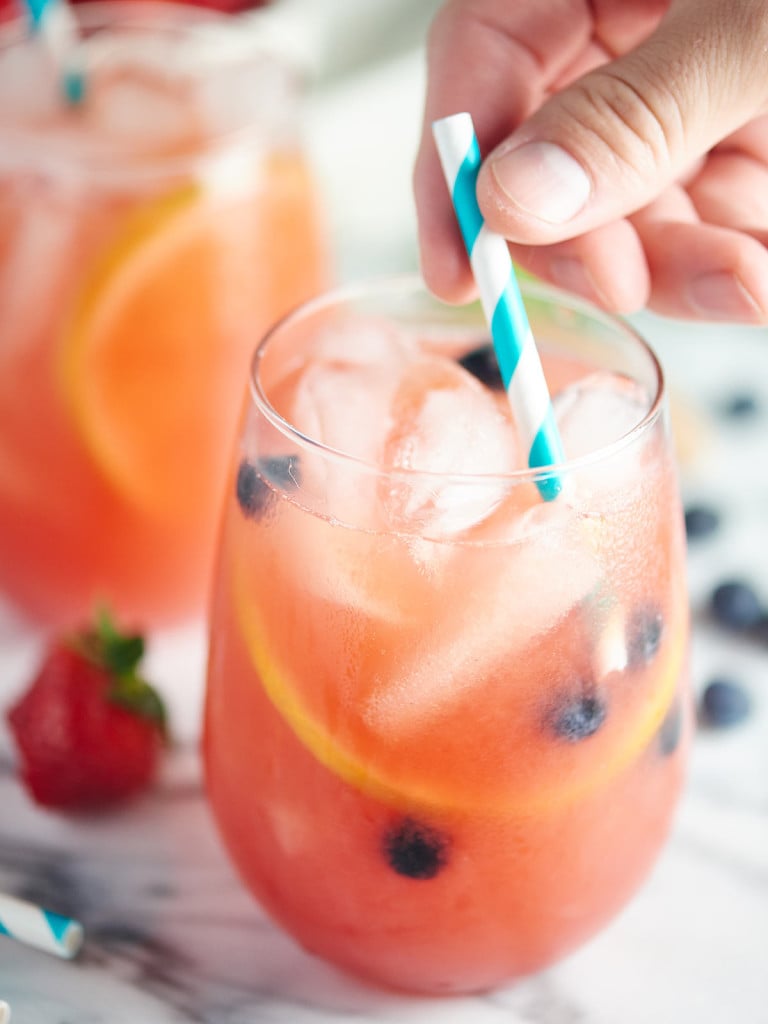 – Jennifer
What are YOU eating & drinking on 4th of July? Show Me the Yummy!
PS – Looking for more inspiration? Check out my 4th of July post from last year!