Easy Labor Day Recipes 2019!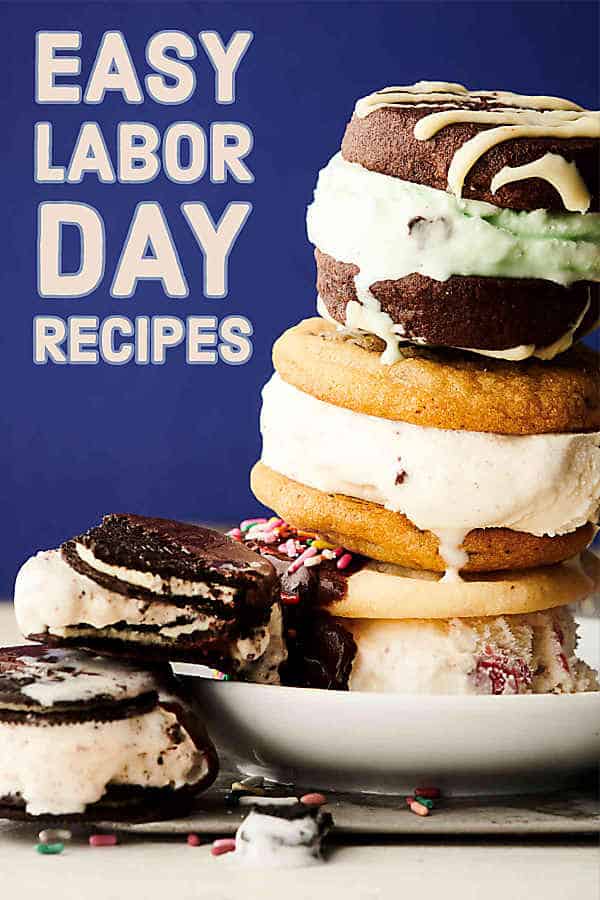 What are you all doing for the long Labor Day weekend? Hopefully traveling to a lake with family and friends to soak up the last few days of summer.
And to stuff your faces with #allthefood . . . obviously.
While we won't be traveling anywhere this year – we're due with our first baby September 15th, so she could literally come at any minute and yes we're equal parts excited and terrified 😉 – we WILL, however, be joining you in stuffing our faces.
Today, I've gathered up all my favorite Easy Labor Day Recipes for appetizers, salads, dinner, desserts, and everything in between.
Enjoy!
Easy Labor Day Appetizer Recipes
This Easy French Onion Dip Recipe is SO quick, easy, and of course, delicious. A caramelized onion dip loaded with slowly cooked onions, salt, pepper, garlic powder, sour cream, mayo, and worcestershire sauce!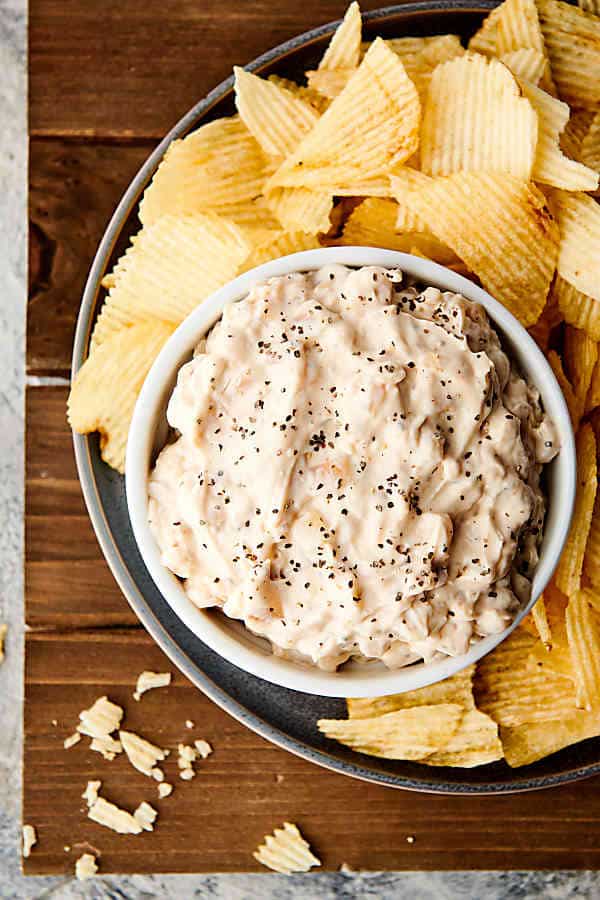 These Easy Deviled Eggs are a cinch to make thanks to my trick for making the best hard boiled eggs! They're also delicious and loaded with the creamiest filling of mayo, apple cider vinegar, dijon, horseradish, Worcestershire, relish, salt, paprika, and chives!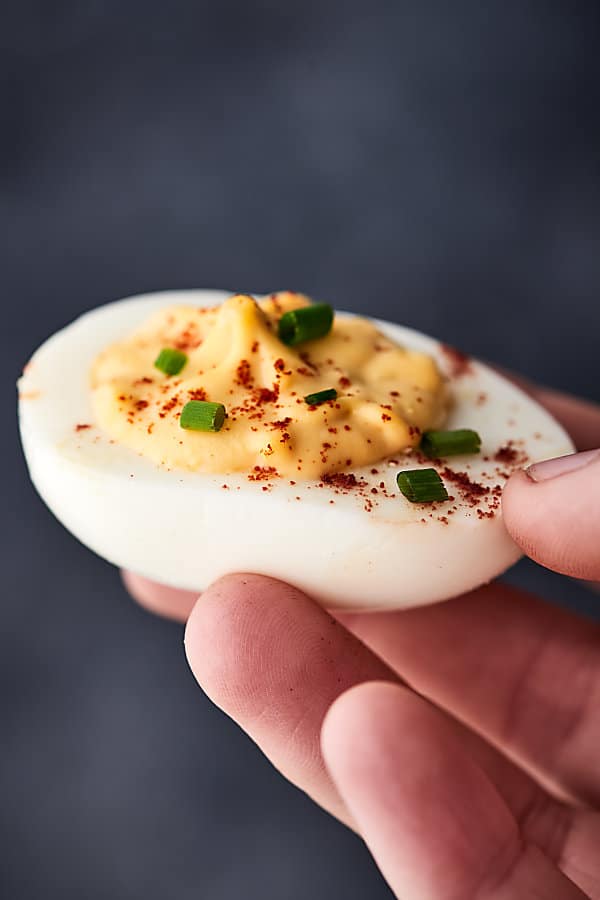 This Cream Cheese Salsa Dip requires two ingredients and 30 seconds of prep! It's addicting, it's creamy, it's so easy, and the spice level is up to you!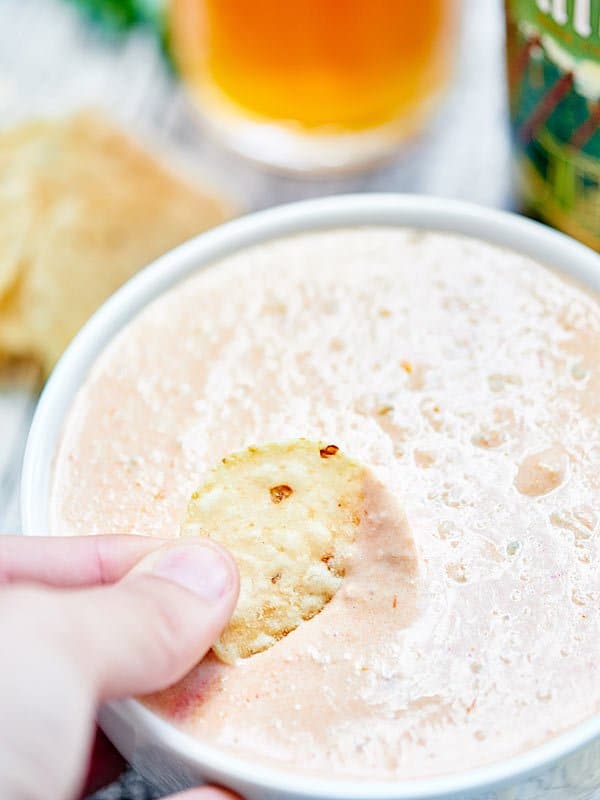 This sun dried and roma tomato bruschetta recipe is so flavorful, you won't even know it's healthy! Bread piled with tomatoes, garlic, balsamic, and basil!
This Easy Pico de Gallo Recipe comes together in a matter of minutes! Fresh tomatoes, onion, cilantro, jalapeno, lime, & garlic make this truly delicious.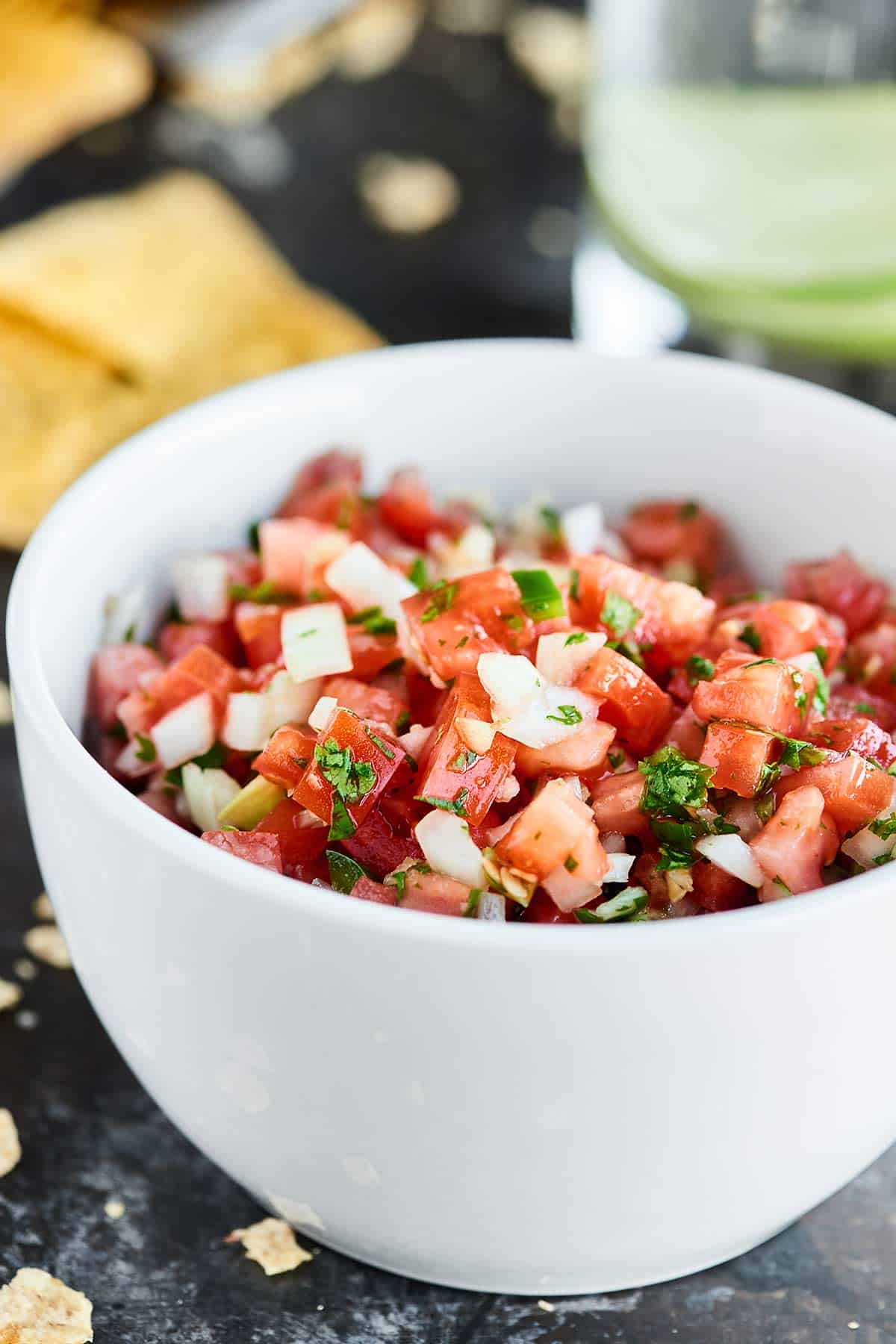 More labor day appetizer recipes. 
Easy Labor Day Grain/Pasta Salad Recipes
This Easy Mexican Quinoa Salad is gluten free and can easily be made vegan. Loaded with quinoa, beans, corn, fresh summer veggies, herbs, feta, and the best chili lime vinaigrette. The perfect meal prep healthy lunch or side dish for summer bbqs!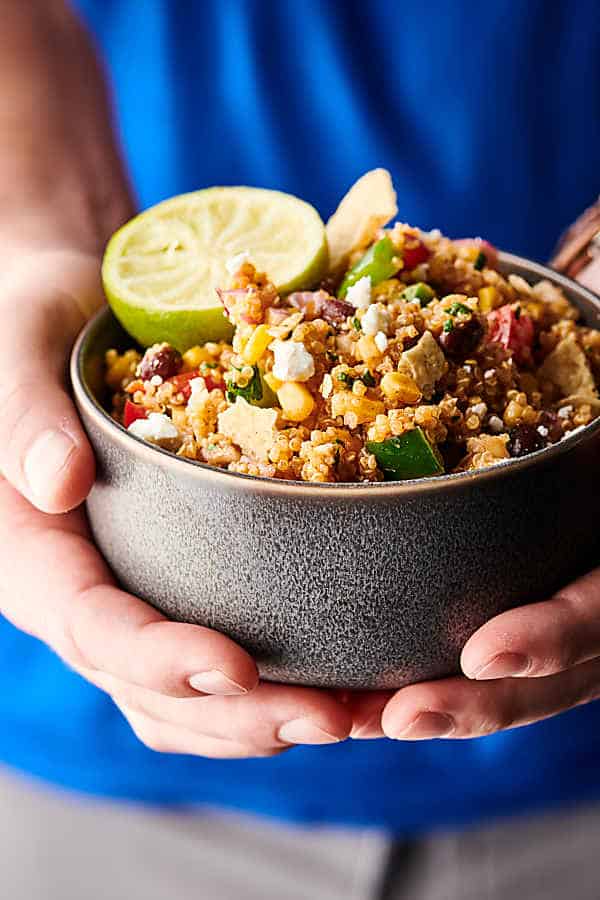 This easy Greek orzo salad recipe is SO delicious! This super quick and easy make ahead recipe is loaded with orzo pasta, a tangy homemade greek salad dressing, crumbly feta, fresh, crunchy, summer veggies, and more!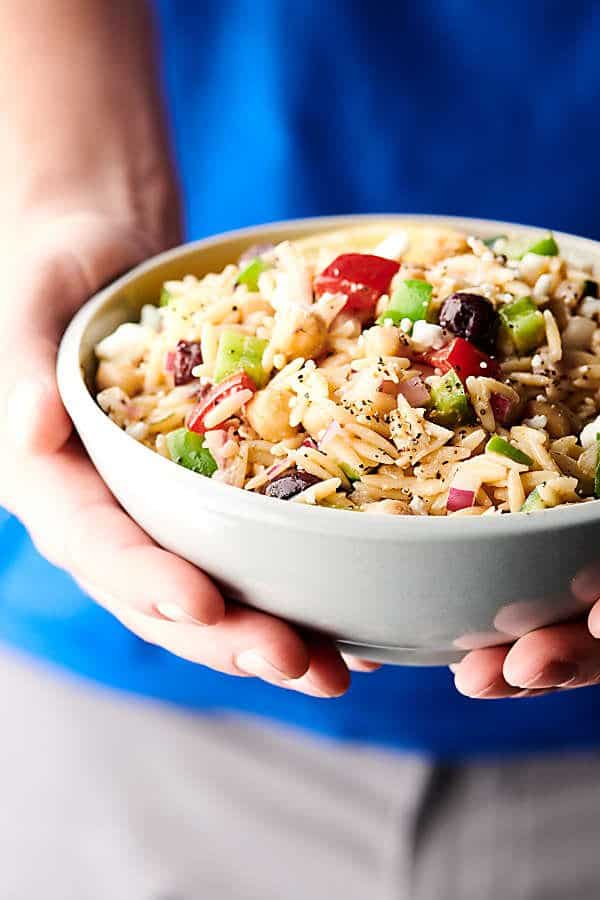 This easy Italian pasta salad recipe is sure to be a summer favorite! This super quick and easy make ahead recipe is loaded with perfectly cooked noodles, a tangy homemade italian dressing, creamy mozzarella, salty salami, and more!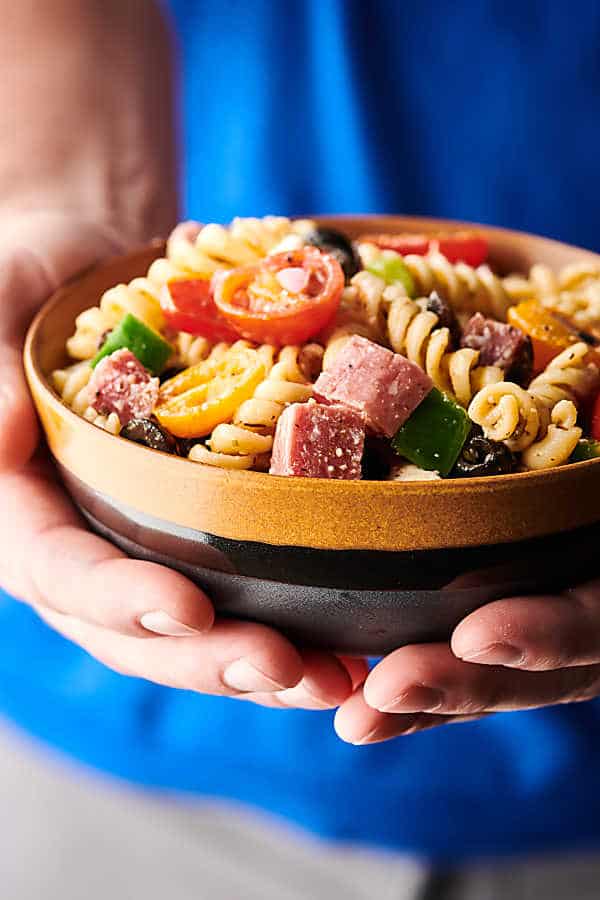 This healthy chicken caesar pasta salad is super quick, easy, healthy, and delicious! Loaded with whole wheat penne, rotisserie chicken, hard boiled eggs, onion, pepper, romaine lettuce, parmesan cheese, croutons, and my secret ingredient: store-bought greek yogurt caesar salad dressing!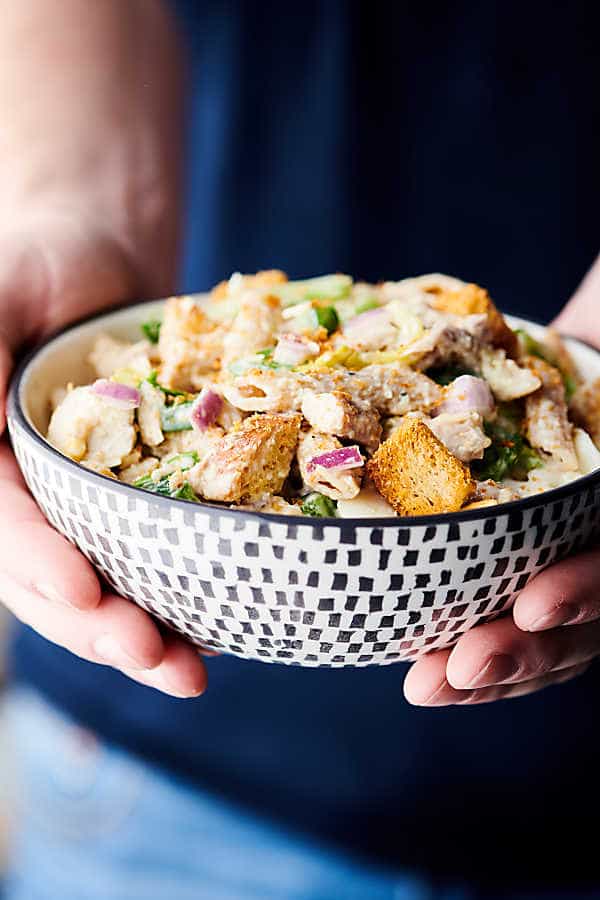 A twist on classic elotes, this Mexican Street Corn Pasta Salad is full of all the traditional flavors with a few fun twists! It's sweet from the corn, smoky from the spices, and loaded with amazing textures and flavors thanks to bow tie pasta, black beans, peppers, and fresh herbs! The perfect summer side dish.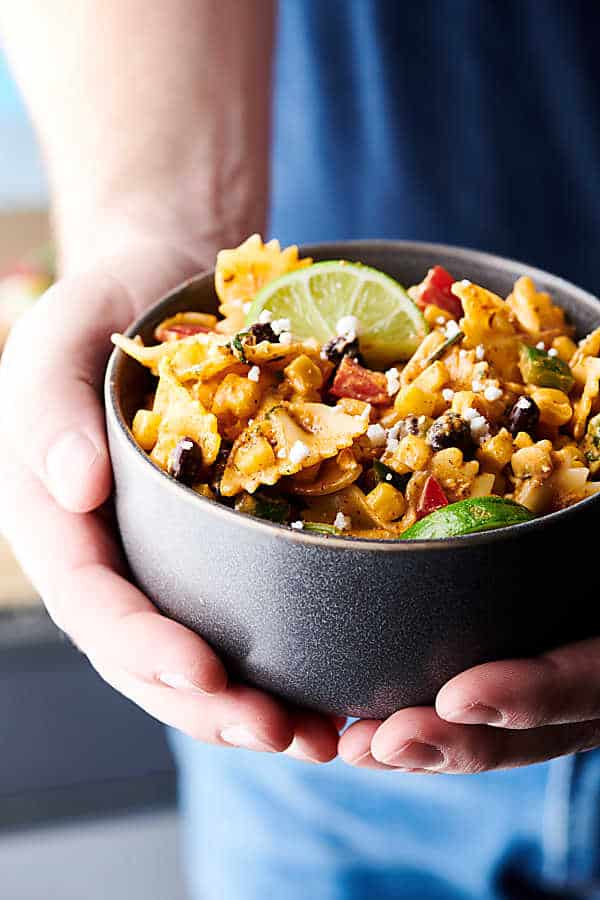 More labor day grain/pasta salad recipes. 
Easy Labor Day Side Dish Recipes
This fruit salad with honey walnuts is the perfect summer salad. Loaded with strawberries, blueberries, blackberries, apples, grapes, orange juice, and lemon zest. Topped with the most delicious honey walnuts made with butter, honey, cinnamon, and salt!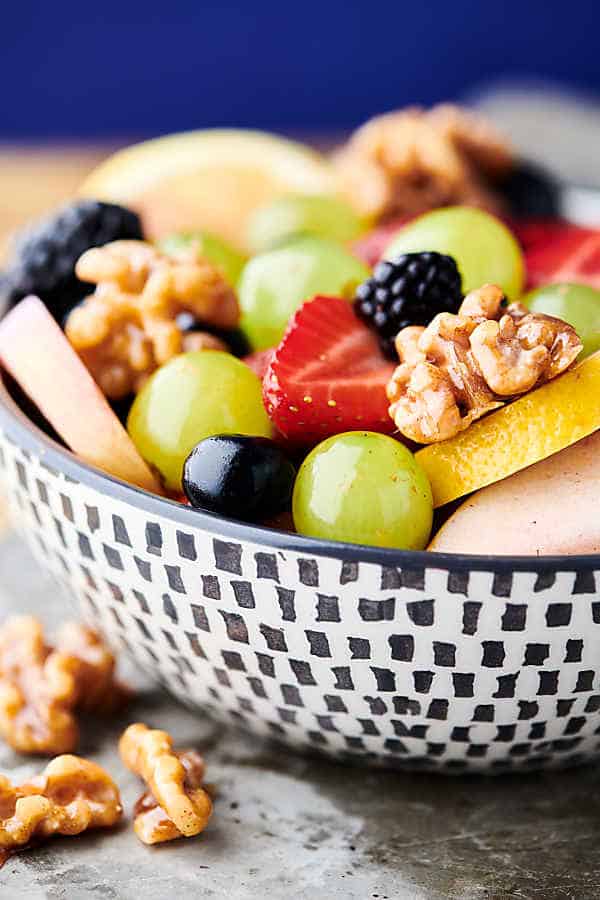 These BBQ Baked Beans are quick, easy, and the perfect side dish for any meal! Loaded with crispy bacon, onions, canned baked beans, mustard, ketchup, brown sugar, vinegar, and steak seasoning. The canned bean shortcut is easy and still delicious. Promise!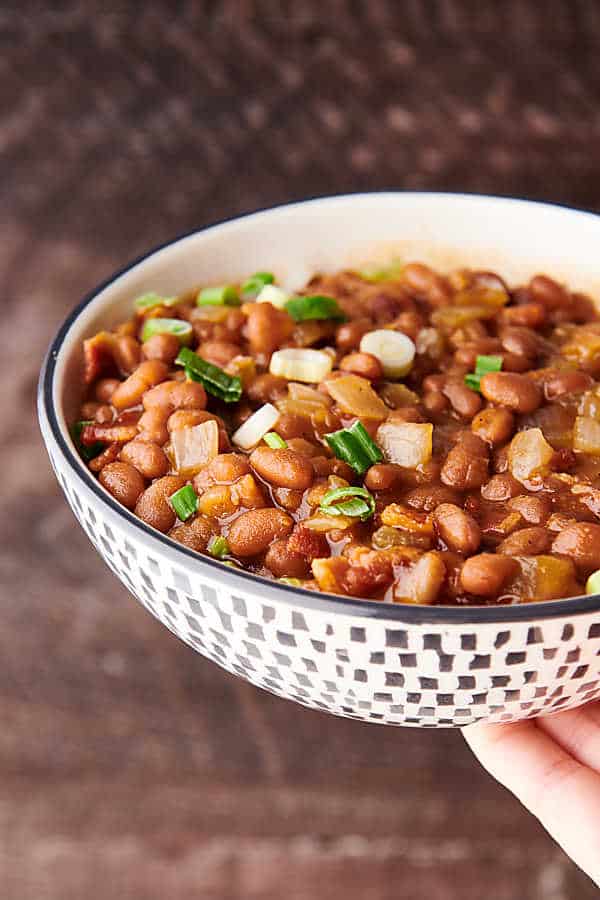 Grilled potato salad that's loaded with blue cheese, bacon, garlic, red onion, cilantro, and more! Quick. Easy. Delicious!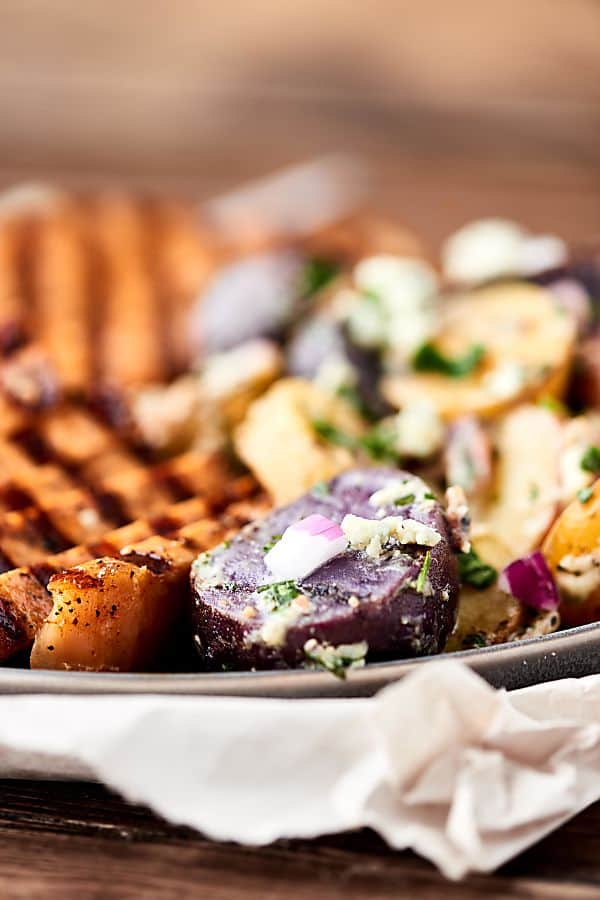 These Easy Cornbread Muffins are quick, easy, and naturally gluten free! They're ultra fluffy, tender, and loaded with flavor thanks to butter, honey, eggs, sour cream, cornmeal, baking soda, salt, cream style corn, and sweet corn!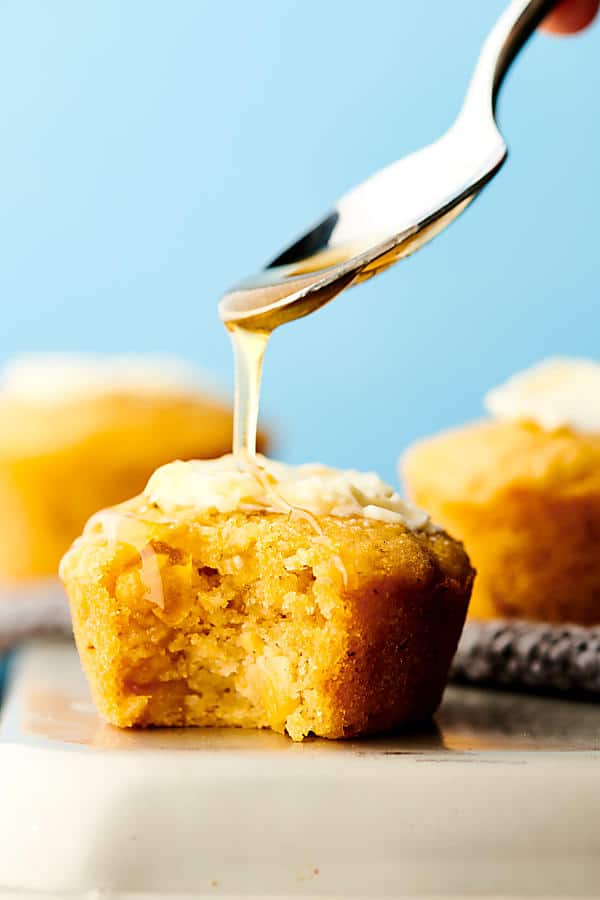 Only 7 ingredients needed to make this Berry Fruit Salad. All your favorite berries + fresh mint + lemon juice and honey! So yummy!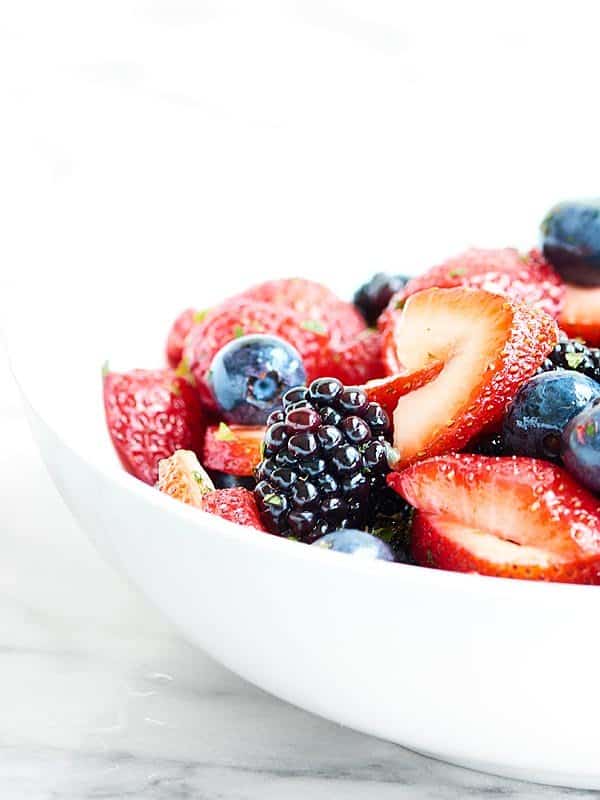 More labor day side dish recipes. 
Easy Labor Day Lunch/Dinner Recipes
This Black Bean Burger Recipe is PACKED with vegetables and flavor and is super quick and easy to make. All you need is 10 minutes and a food processor! Vegan. Gluten Free.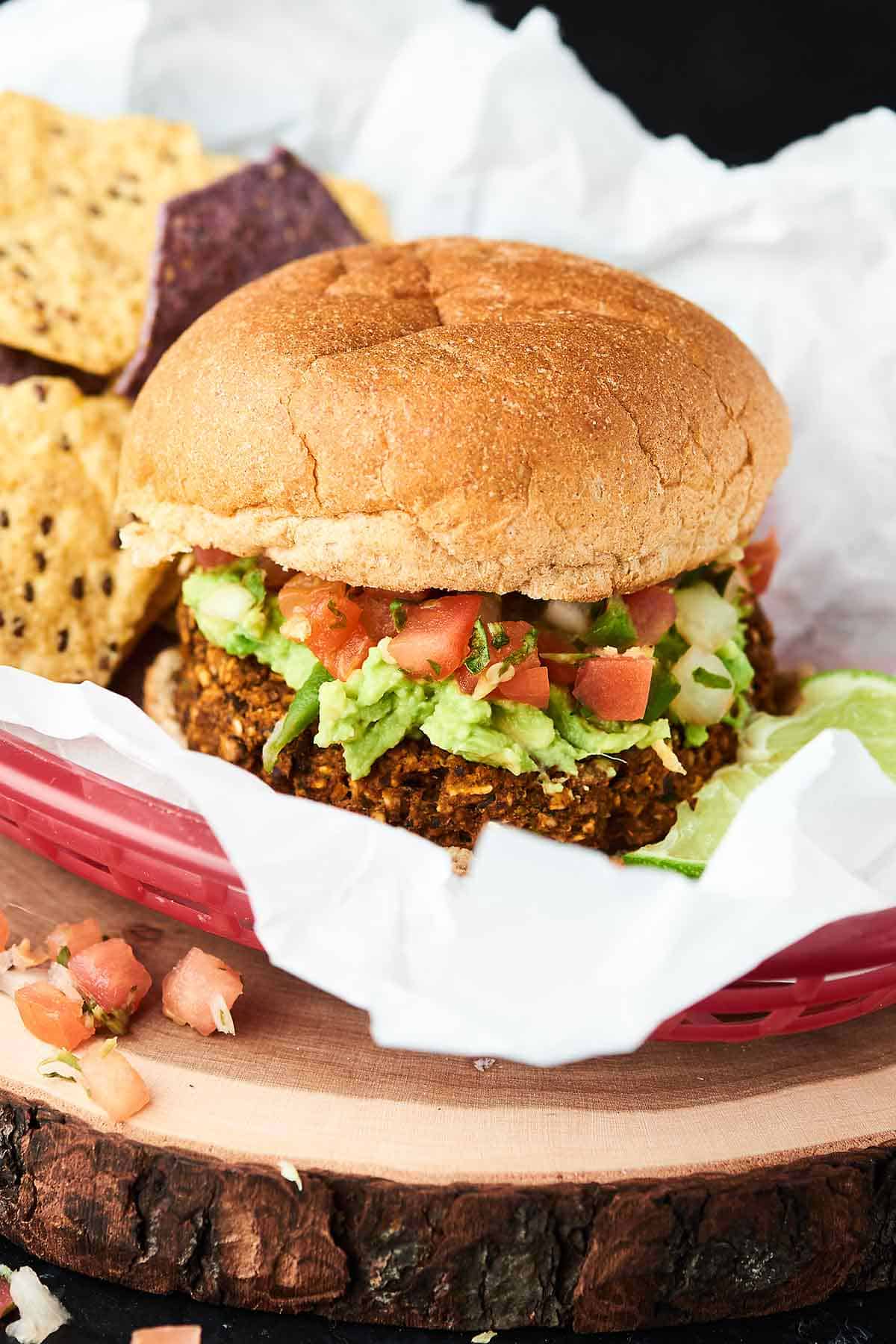 Juicy grilled chicken smothered in BBQ sauce plus creamy, crunchy, fresh coleslaw makes these the easiest and tastiest Grilled BBQ Chicken Tacos you'll ever have!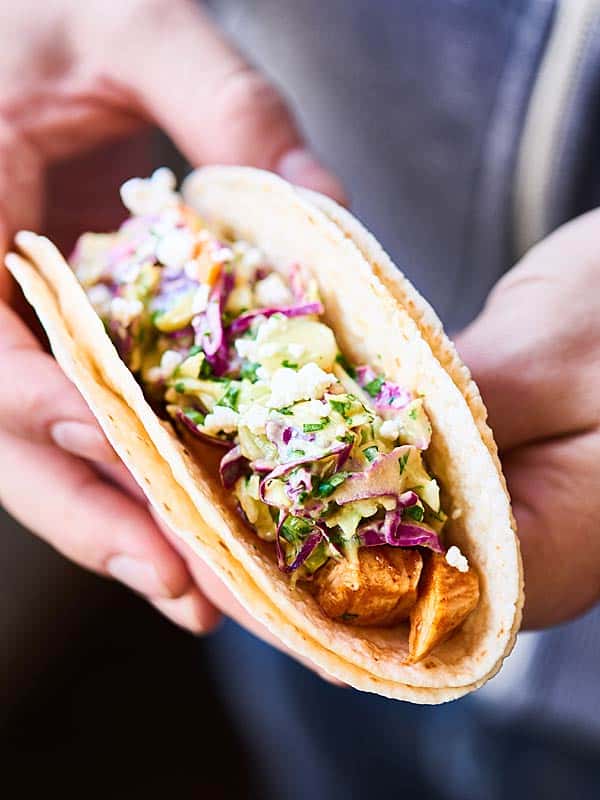 This Instant Pot BBQ Pulled Pork Recipe comes together in a matter of minutes and cooks in only 90 minutes! A quick, easy, pretty darn healthy weeknight dinner that's packed with tender pork and a tangy homemade BBQ sauce!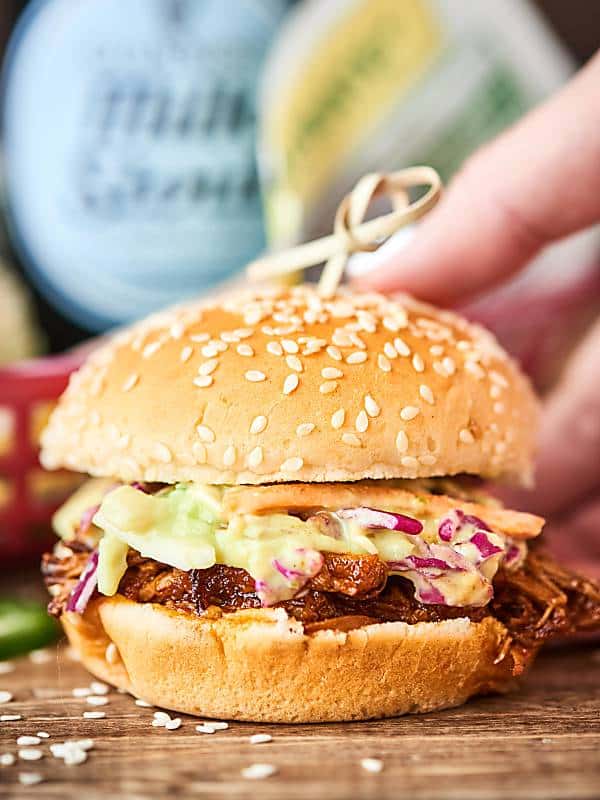 Paired with tzatziki and full of tender chicken, veggies, and an herb-y garlic marinade, these Greek Kebabs are the perfect, quick & easy, healthy summer dinner!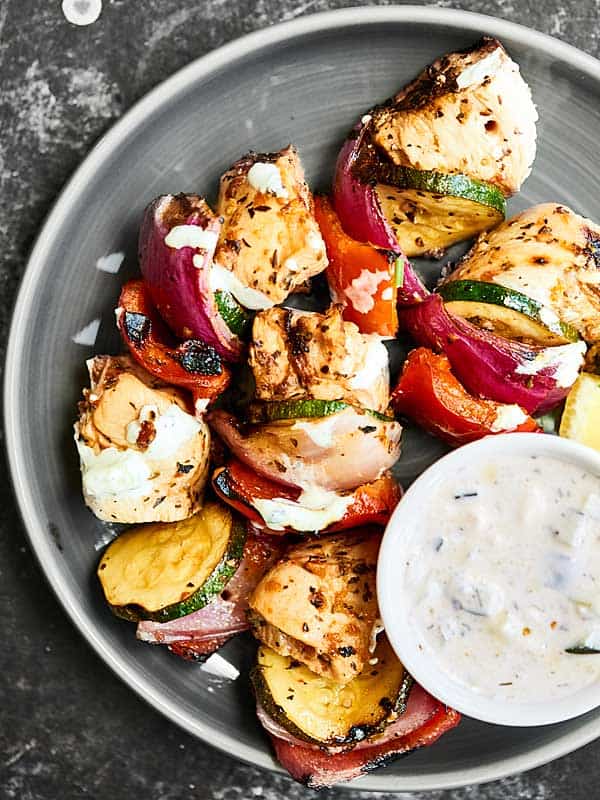 This Easy Egg Salad Recipe is great for a quick and easy, healthy, gluten free, vegetarian, low carb, meal prep lunch! Hard boiled eggs with celery, red onion, light mayo, non fat plain greek yogurt, dijon, and spices! Less than 150 calories per serving!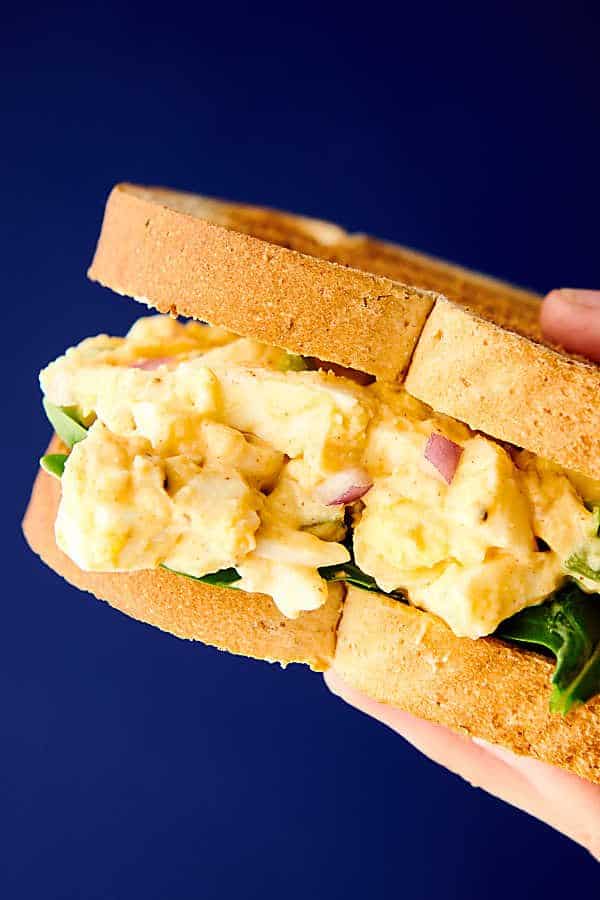 More labor day lunch/dinner recipes.
Easy Labor Day Dessert Recipes
Easy Ice Cream Cookie Sandwich Recipe – 4 Ways! A classic chipwich, a cookies n' cream, a chocolate covered strawberry, and a mint chocolate ice cream cookie sandwich. Using store-bought (or homemade) cookies and ice cream – the possibilities are endless!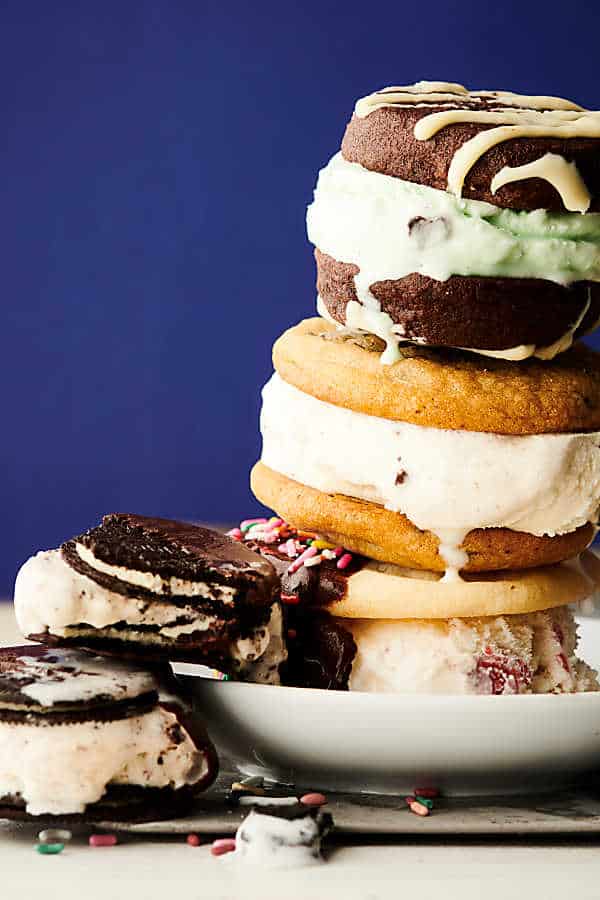 These Vegan Raspberry Oatmeal Bars are SO easy and tasty. This vegan gluten free dessert is loaded with oats, brown sugar, coconut oil, walnuts, and your choice of preserves or jam!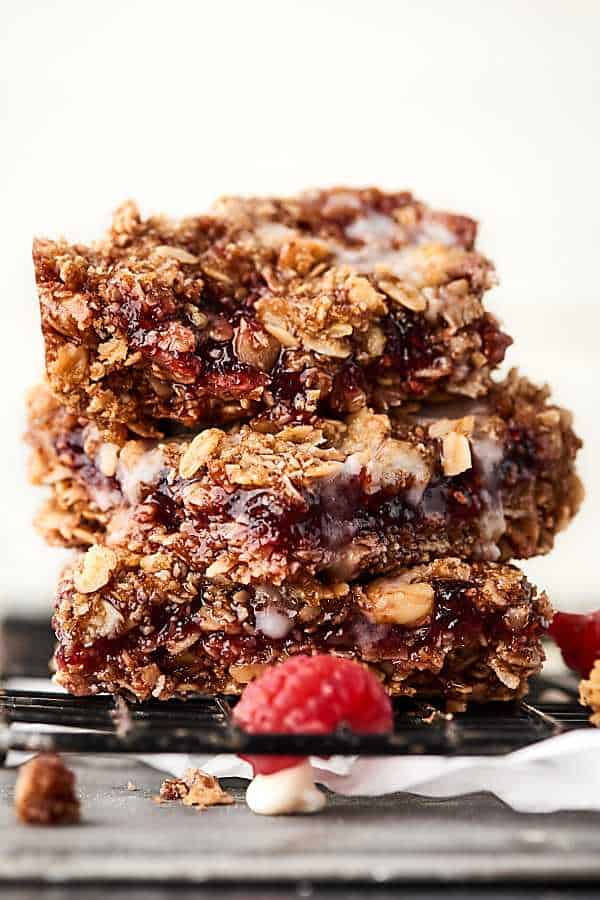 A healthier twist on a classic, you're going to LOVE these healthy fruit pizza cookies. A reduced sugar, whole wheat sugar cookie crust topped with a greek yogurt, honey sweetened "frosting", and all your favorite seasonal fresh fruit.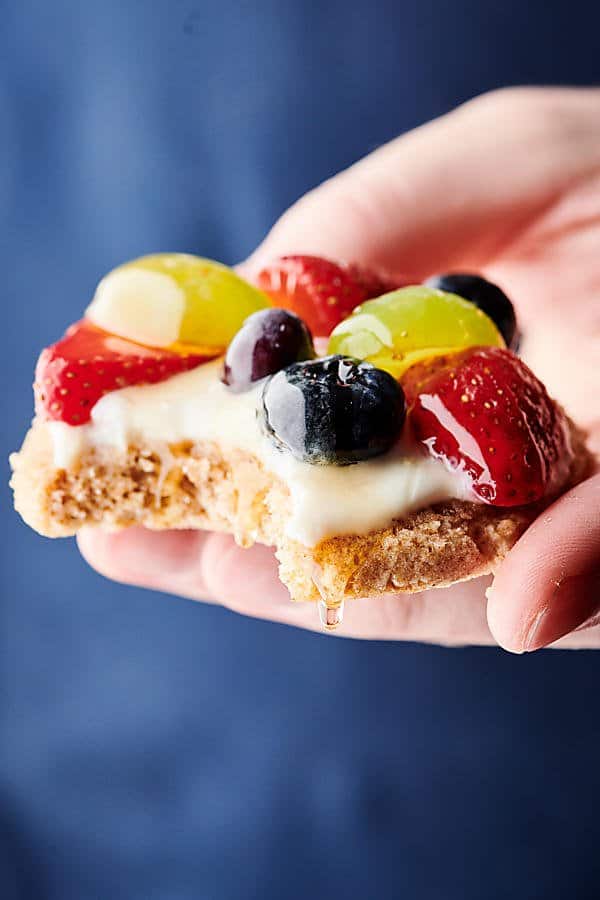 Just when you thought S'Mores couldn't possibly get better… enter: Sweet & Salty S'Mores Bars! Potato chips, honey graham cereal, marshmallows, milk chocolate bars, and butter!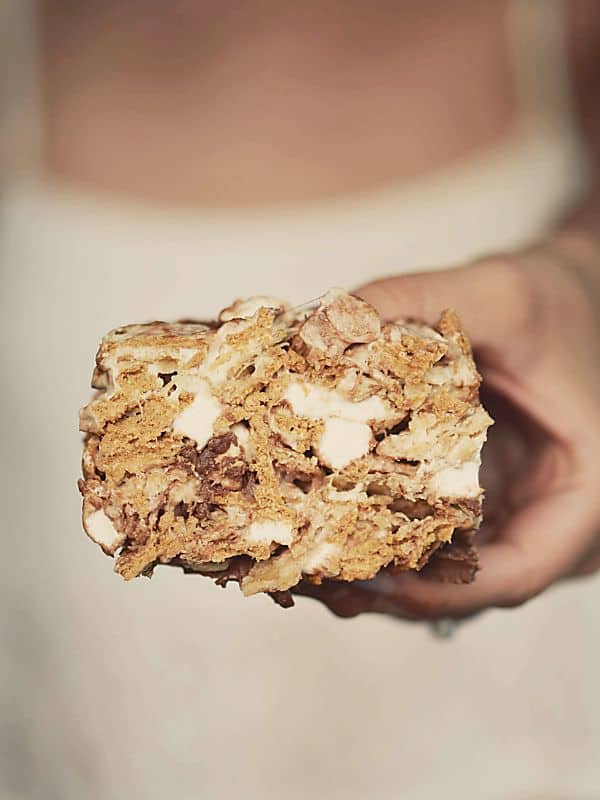 Caramel fudge brownie ice cream cake. 5 layers of summer perfection: brownie, caramel and hot fudge sauce, pecans and oreos, vanilla chocolate swirl ice cream, and cool whip. Totally customizable! Don't like pecans? Trade them out for something else. Hate cool whip? Use whipped cream! Endless possibilities!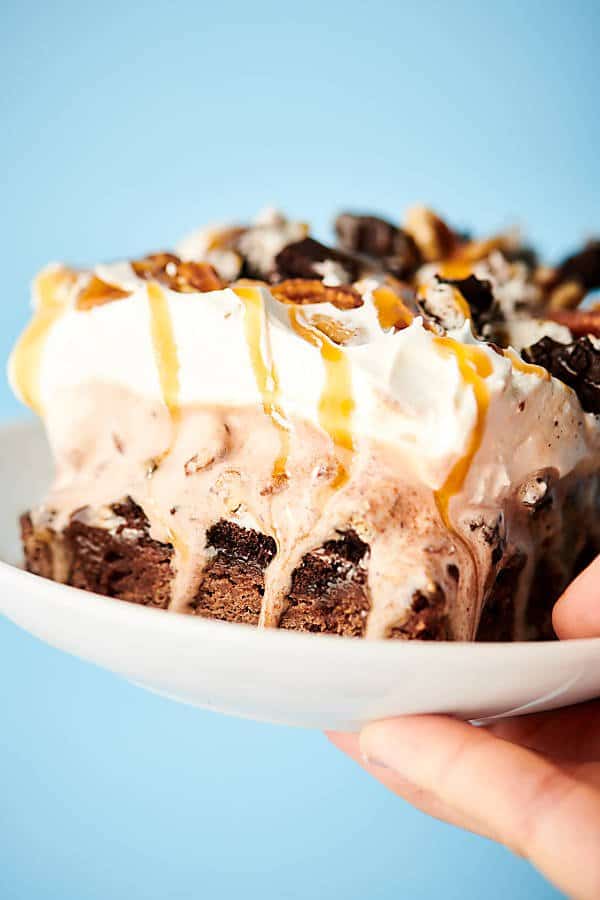 More labor day dessert recipes.
Easy Labor Day Drink Recipes
A classic, Easy Margarita Recipe. 5 ingredients: tequila, simple syrup (or agave), lime, lemon, and orange juice! A simply perfect and refreshing cocktail!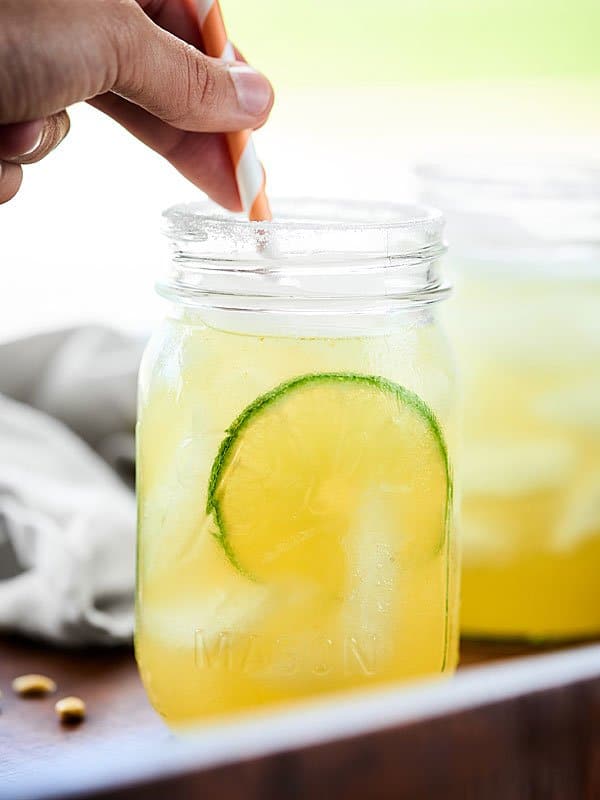 This honey strawberry lemonade only has four ingredients and is naturally sweetened! Perfect for kids! Add a shot of gin for an adults only cocktail!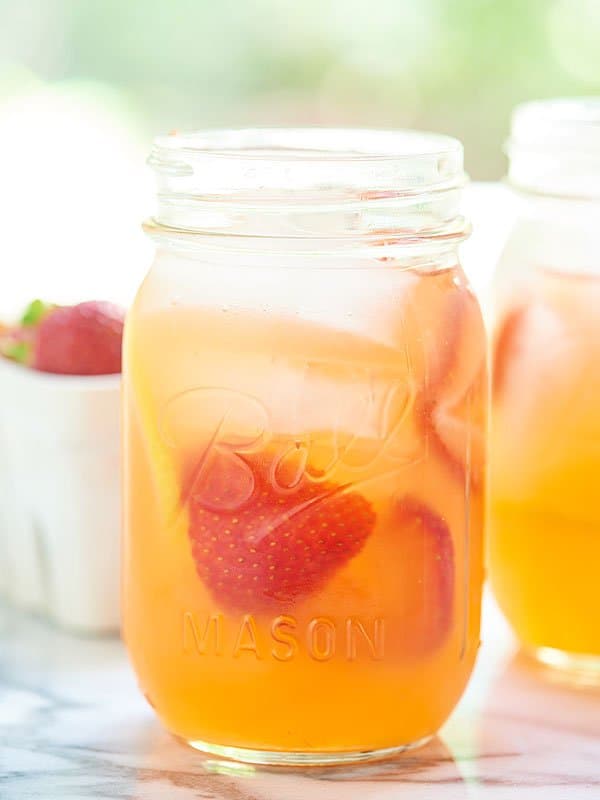 This Watermelon Sangria is summer in a glass! Fresh watermelon, strawberries, & lemons make it so seasonal! The addition of wine & vodka doesn't hurt either.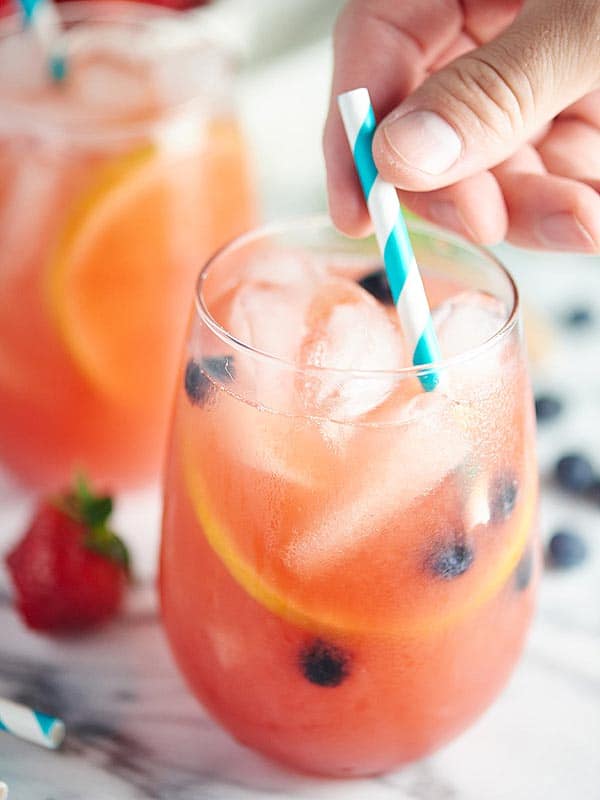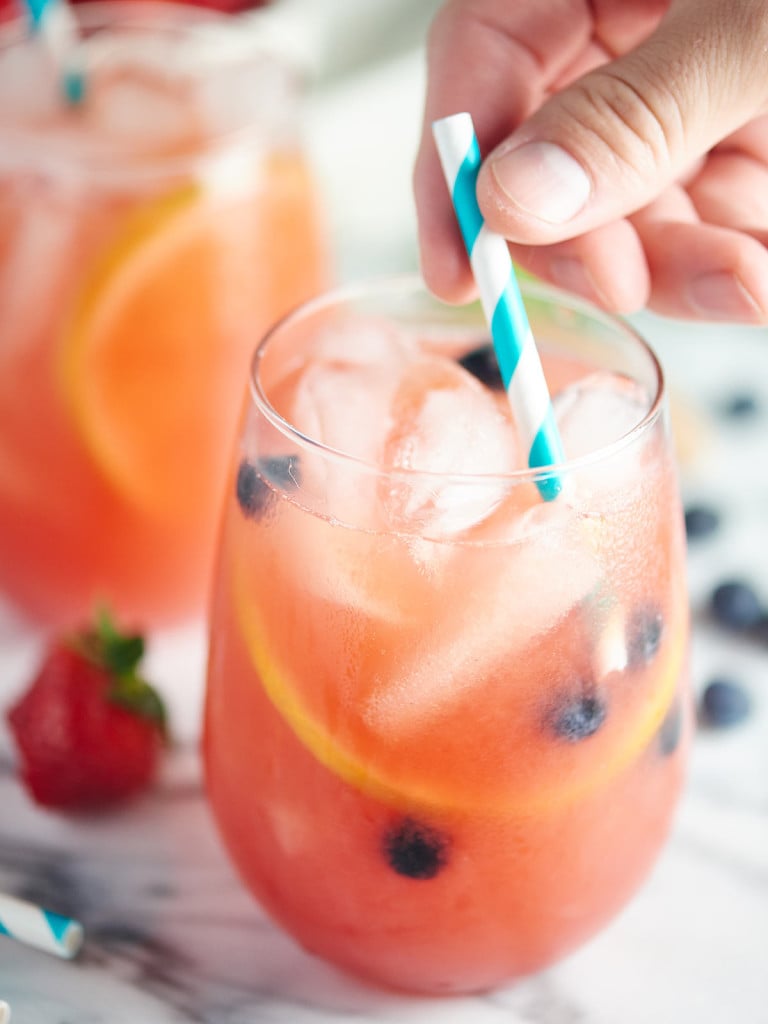 Hope you all have a wonderful Labor Day Weekend!
– Jennifer