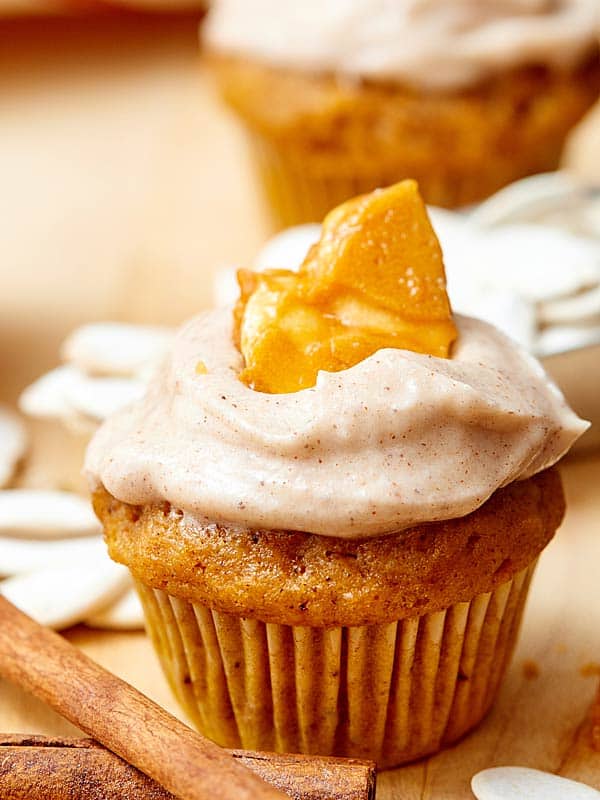 Thanksgiving is less than 2 weeks away and I am SO pumped. This year, Trevor and I are spending time with family in Michigan. We haven't seen them since our wedding in September, over a year ago, so…you can imagine my excitement to see them!
Trevor's Aunt Judy is in charge of food, but I can't resist making my contributions, so I've put together a list of the Best Thanksgiving Recipes!
Now the question is…how do I decide what to bring?!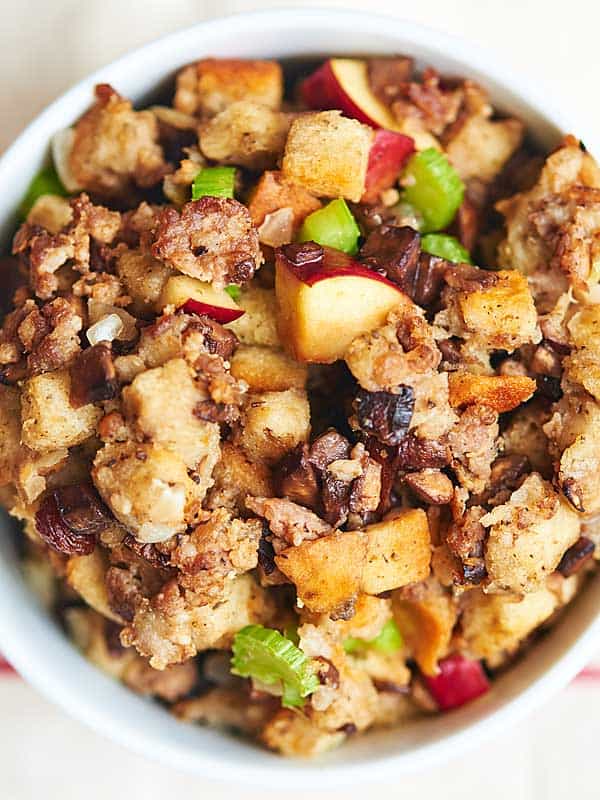 Appetizers:
Strawberry Goat Cheese Bruschetta
This is the perfect light appetizer to tide people over without filling everyone up! Plus, it's super delicious.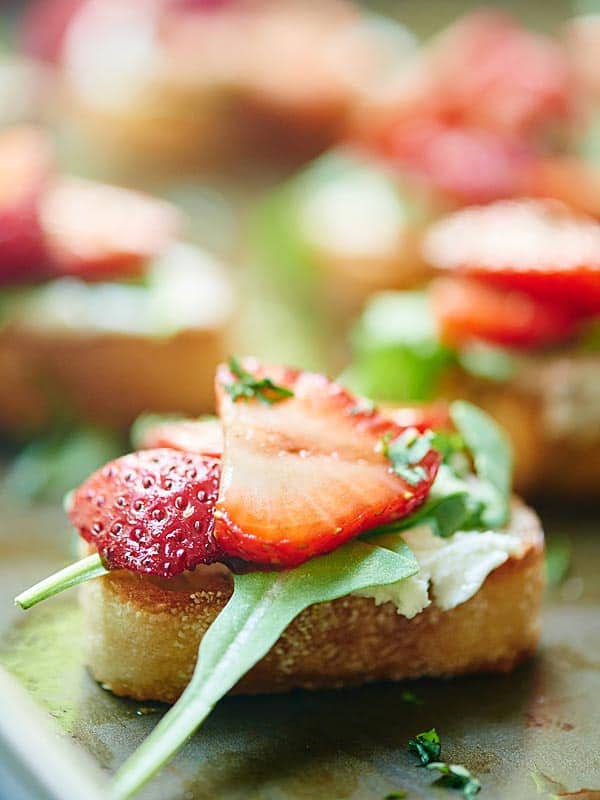 Goat Cheese Stuffed Piquillo Peppers
Another light appetizer, with a unique twist!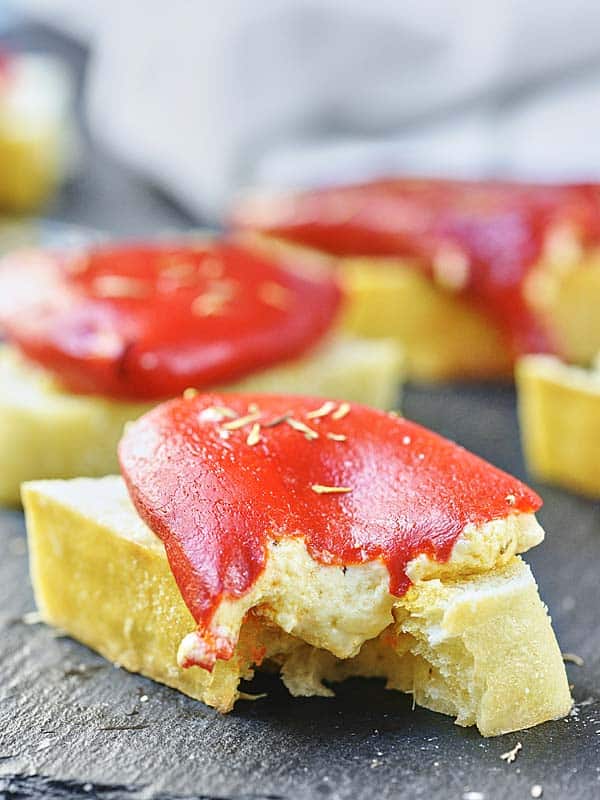 Having an ultra elegant Thanksgiving? Start your meal right with this luxurious leek soup. The truffle oil is optional, but highly recommended.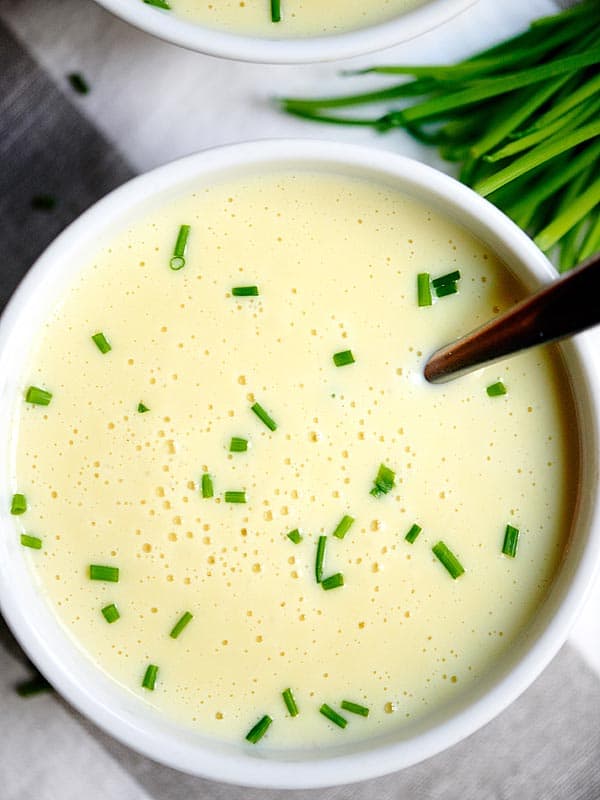 Mini Caramelized Onion, Mushroom, and Apple Tarts
These savory tarts are bite sized, making them easily "pop-able" and less messy!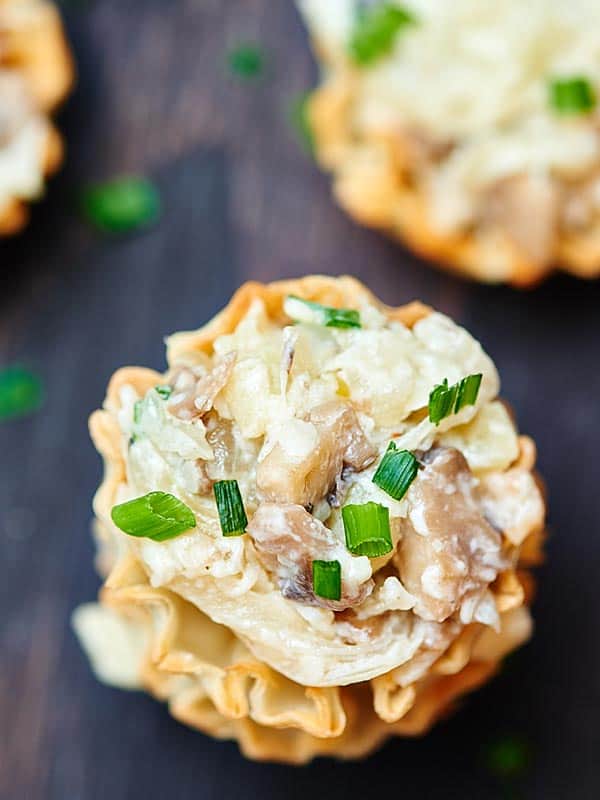 Sides:
Roasted sweet potatoes are smothered in a butter-y, cinnamon-y sauce, and topped with salty cashews, chewy coconut, and melty marshmallows.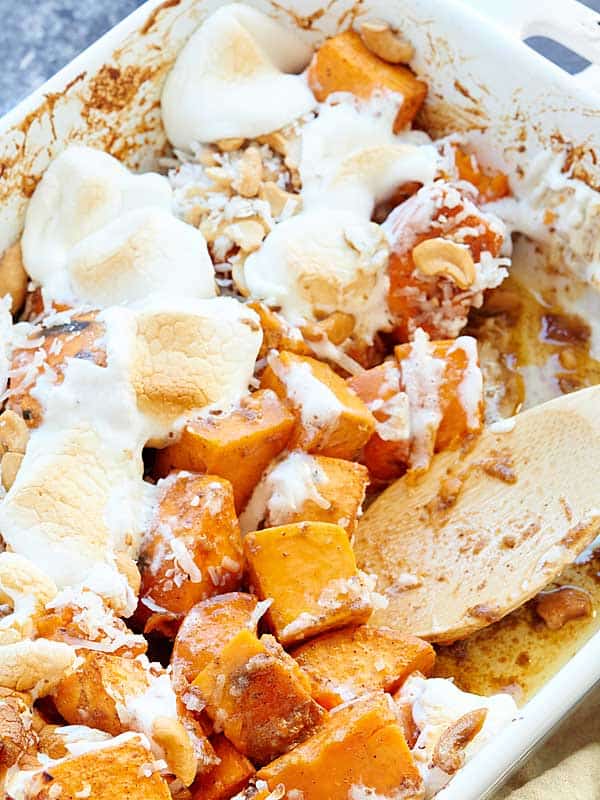 The fluffiest of potatoes, made in the crockpot, and full of crazy good things like rosemary, sour cream, parmesan, and cream cheese!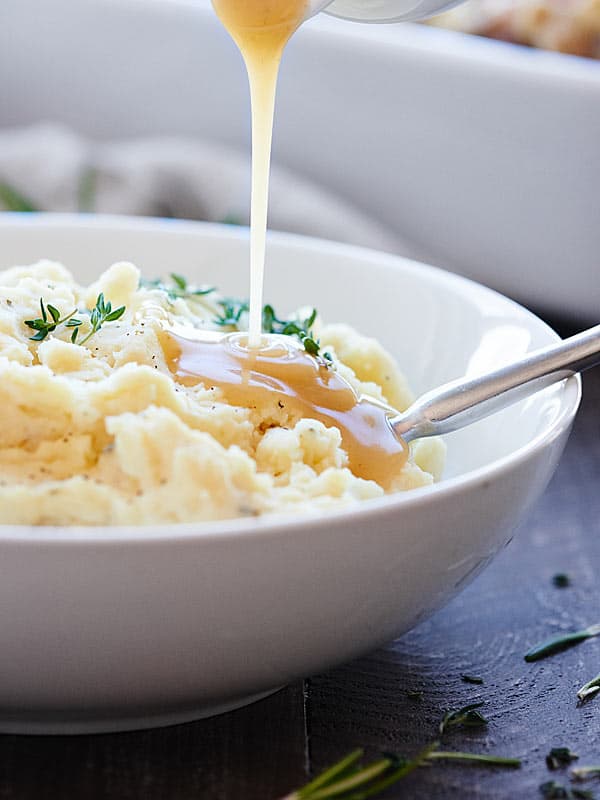 Here's what you need to know: bacon fat dressing and goat cheese. 'Nough said.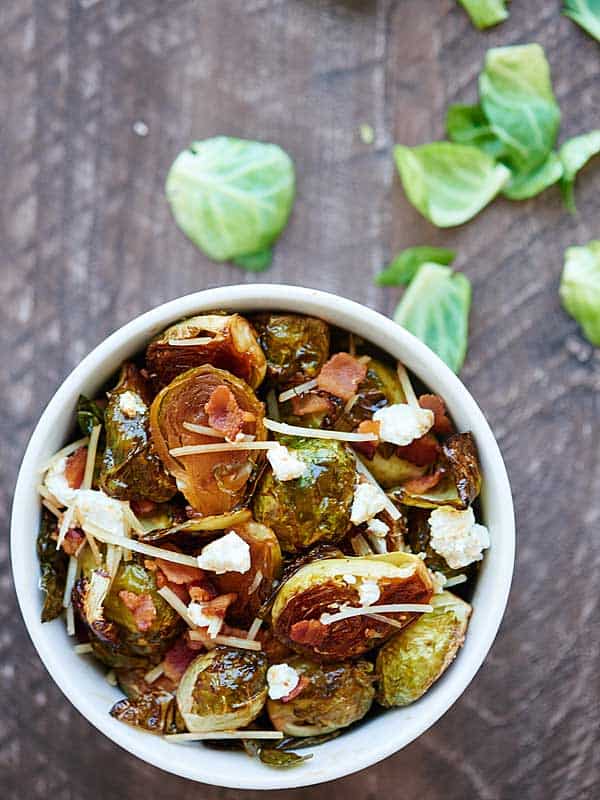 From a serious meat lover: "This stuffing is SO good, I don't even miss the sausage"!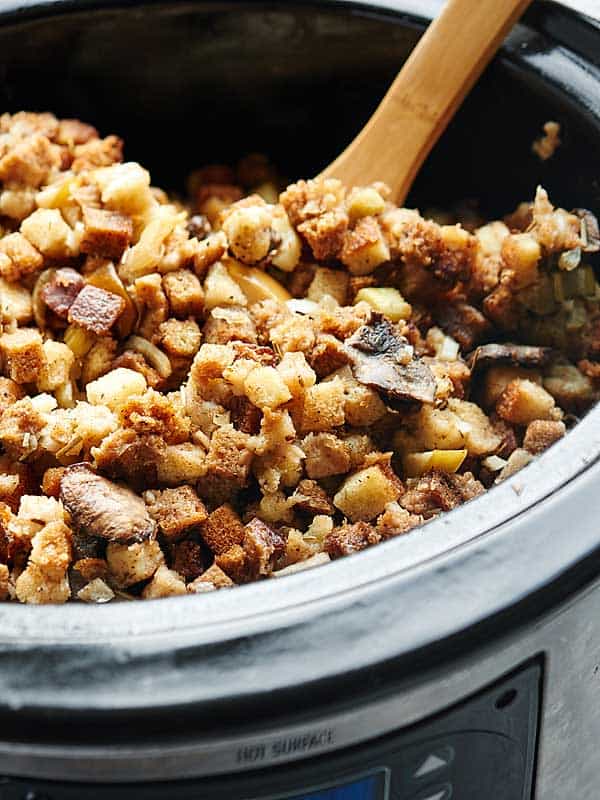 Trevor's favorite Thanksgiving dish. A simple stuffing filled with sausage, apples, mushrooms, and more!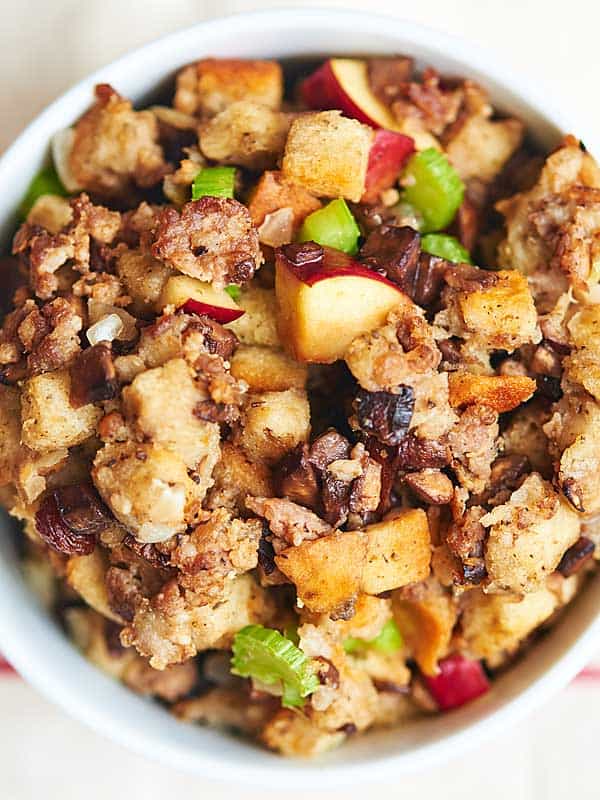 Fresh green beans in a creamy mushroom sauce filled with bacon and topped with fried onions!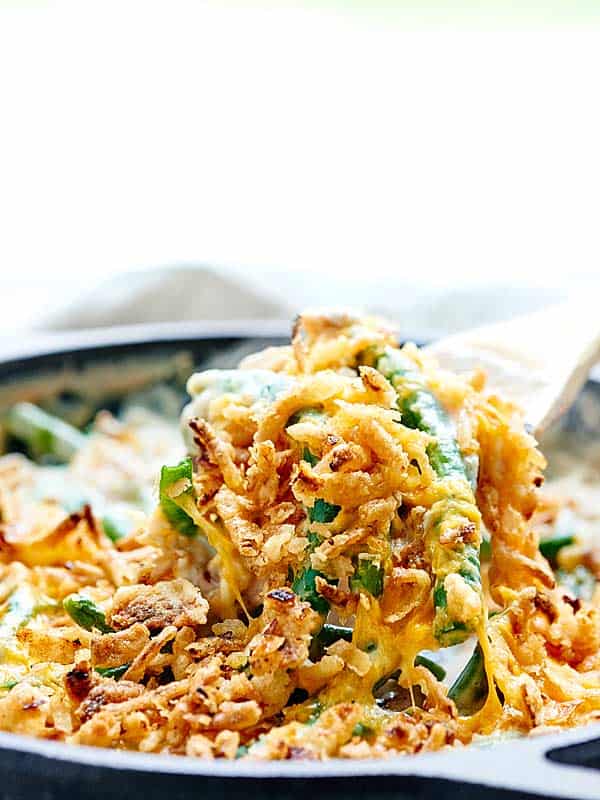 Healthier Options:
While this salad might be a healthier option, it certainly isn't lacking in flavor! Spinach and quinoa are smothered in warm mushrooms, goat cheese, and an apple cider vinegar dressing!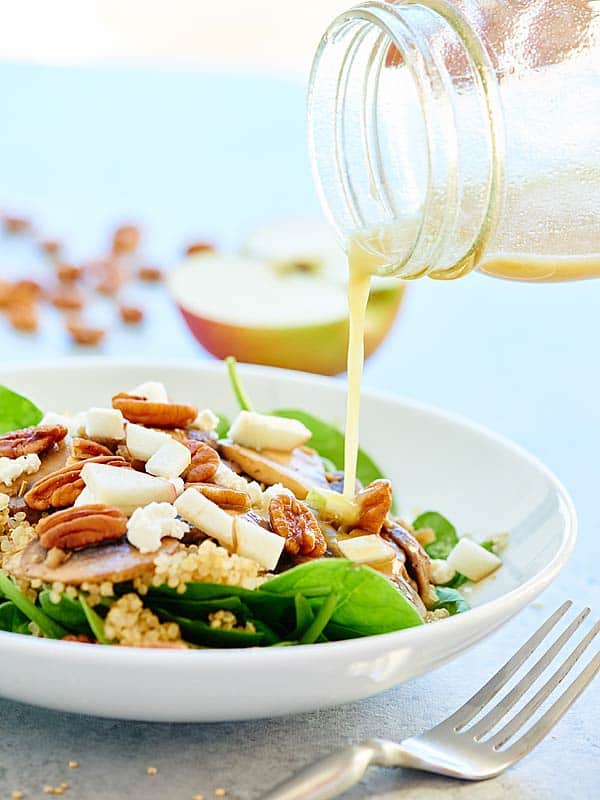 This isn't just pumpkin cornbread. This is VEGAN pumpkin cornbread and the perfect fall-y, healthier side dish to your Thanksgiving meal. Don't forget the melty vegan butter and maple syrup!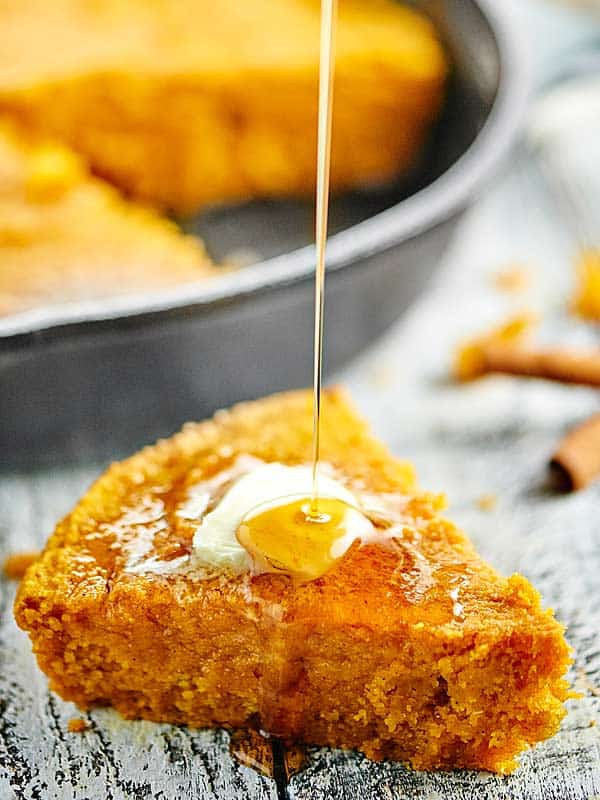 Crockpot Butternut Squash Soup
This soup is vegan, gluten free, healthy, full of vegetables, and topped with coconut cream, cilantro, and homemade coconut bacon! Yeah…Coconut. Bacon.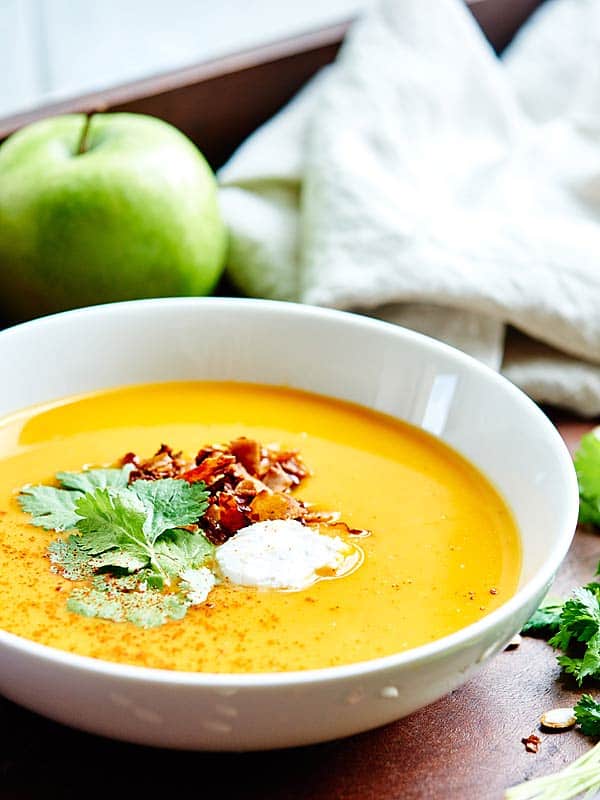 Desserts:
These are little bites of heaven. They're easy to make, bite sized, make a TON, and can be filled with or without chocolate chips! Did I mention they're also filled with the most delicious maple bourbon caramel?!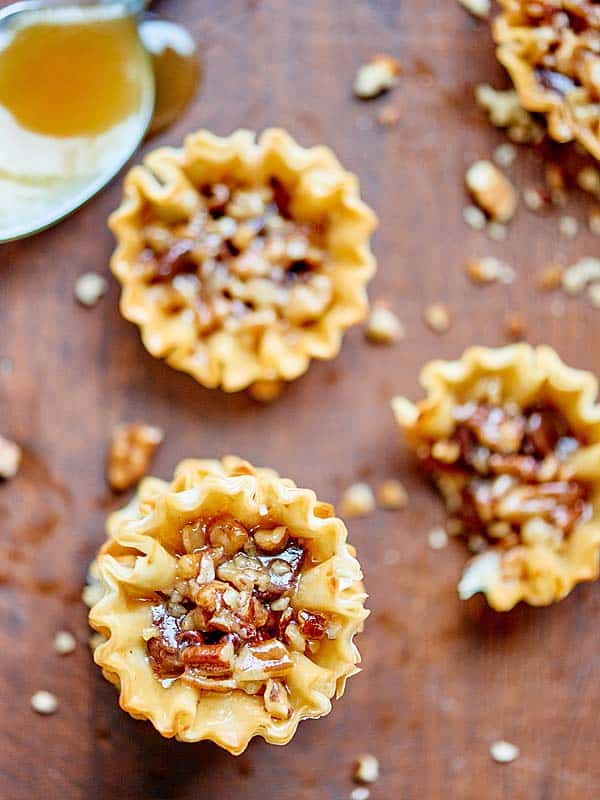 A super fun twist on a classic! An easy, homemade pumpkin pie filling is stuffed into an egg roll wrapper and fried to golden p.e.r.f.e.c.t.i.o.n. It's easier than it sounds and more delicious than you can imagine!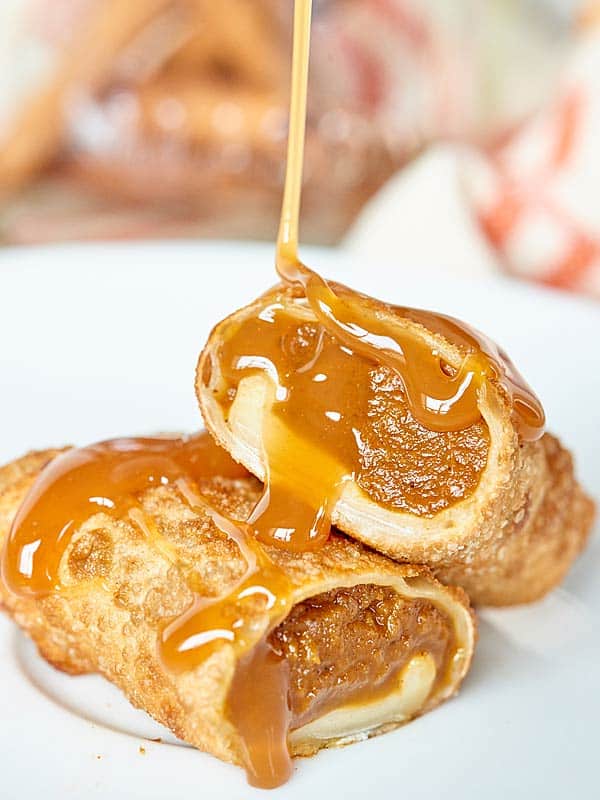 Pumpkin Cupcakes w/ Cinnamon Cream Cheese Frosting
One of my favorite fall treats! These tender pumpkin cupcakes are frosted with the creamiest cinnamon cream cheese frosting and topped with a homemade pumpkin seed brittle.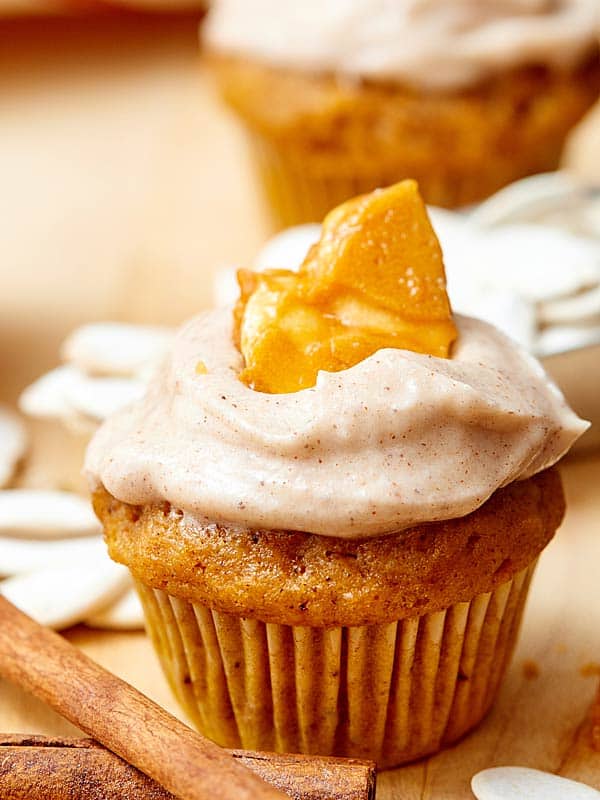 Shortbread crust + thinly sliced, tart apples + salted caramel sauce + crumbly streusel. What's not to love?!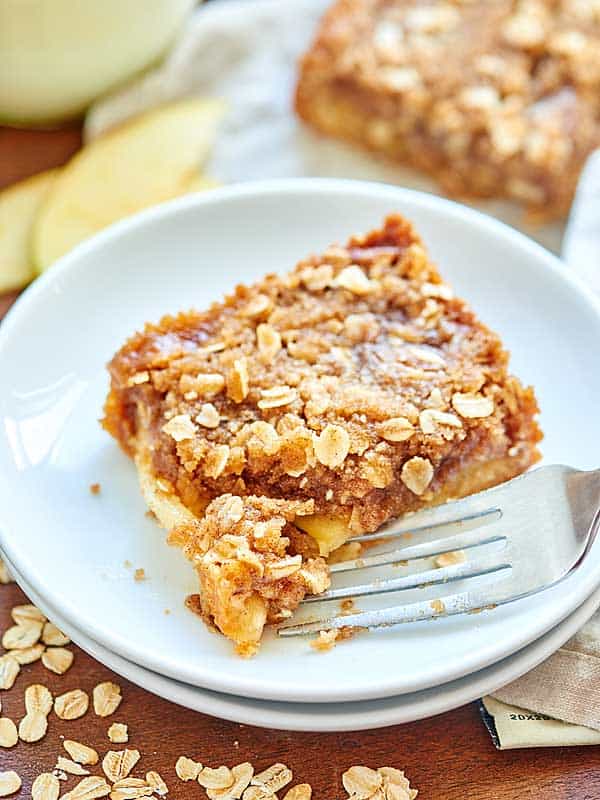 Drinks:
Help yourself to an adult beverage while you cook! This Fall Sangria is made with maple syrup, cinnamon, orange, vanilla, rum, apples, pear, and pinot grigio! Don't forget the cinnamon sugar rim!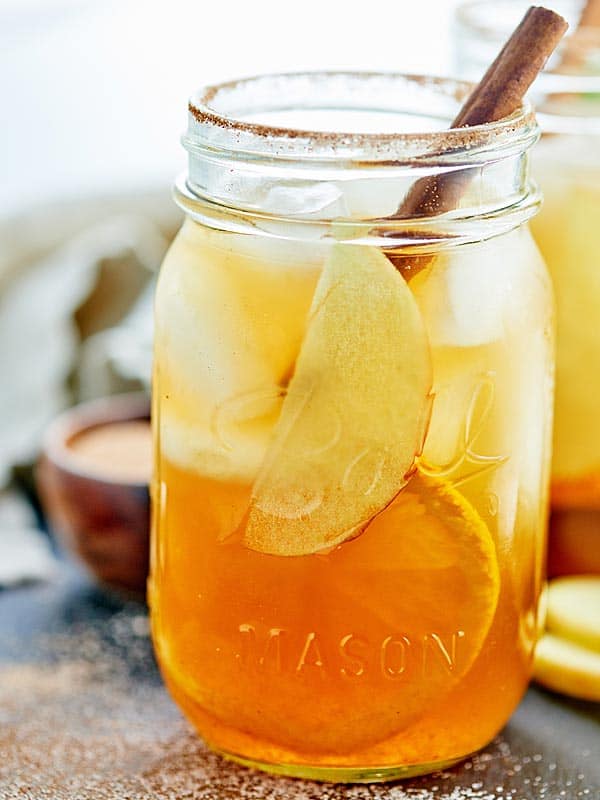 Because what's Thanksgiving without a PSL?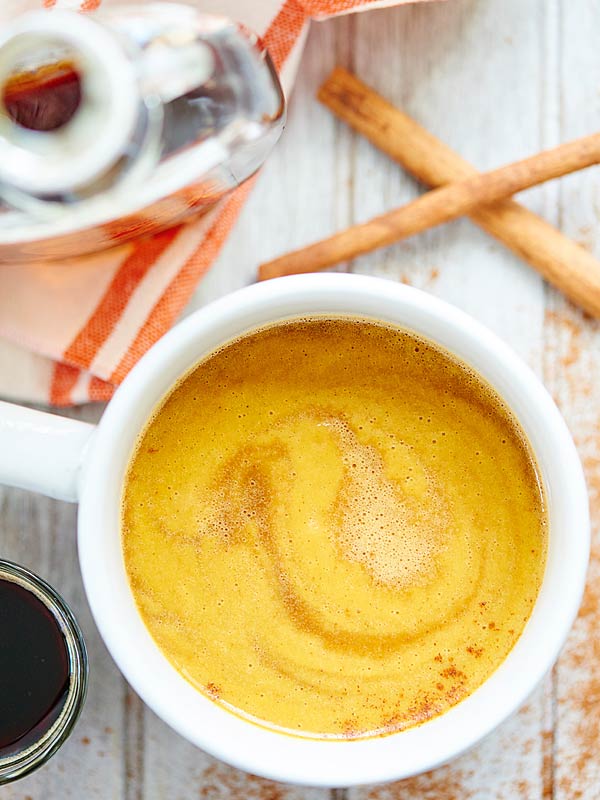 Bonus – Breakfast:
Because you need to fuel your busy day, be sure to check out these quick & easy, healthy & hearty breakfast options:
Happy *almost* Thanksgiving everyone!