The ultimate guide to Easy Thanksgiving Side Dishes! Whether you want classics like mashed potatoes or something with a twist, we've got you covered!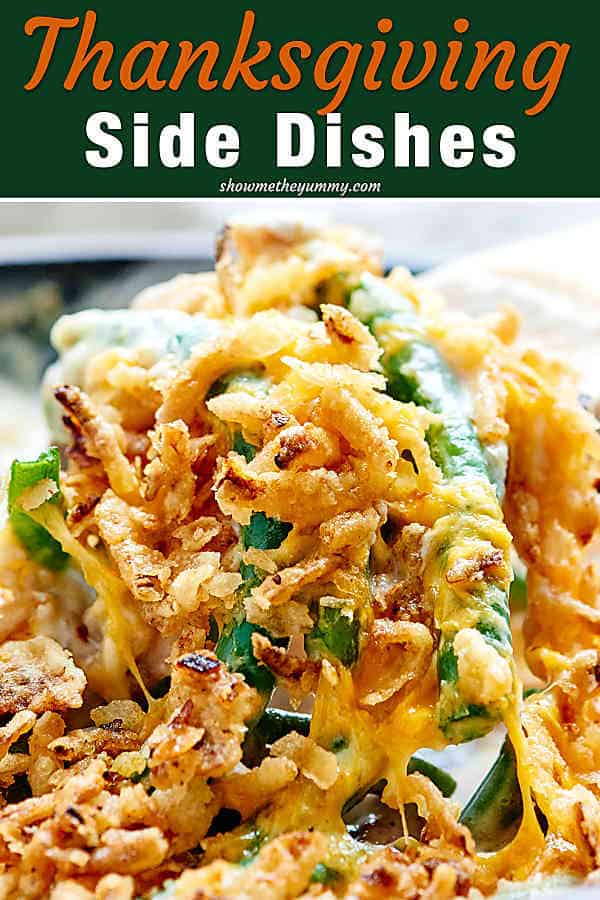 I don't know about you, but the moment November 1st rolls around my mind
immediately
goes to Thanksgiving planning. More specifically, SIDE DISHES! My all time favorite part of Thanksgiving is the sides. Usually, I pack my plate so full with them that I have no room for the turkey…but that's what second plates are for, right? 😉
What are the most popular side dishes for thanksgiving?
Popular side dishes include mashed potatoes, dressing/stuffing, corn casserole, cranberry sauce, green bean casserole, cornbread, sweet potato casserole, rolls, brussels sprouts, and even mac and cheese! Thanksgiving may include turkey and pie but let's be honest, it's the one holiday where the side dishes really shine! Although it does vary slightly depending on region, many popular side dishes are the same throughout the country!
Potatoes
Stuffing/dressing
Corn
Veggies/salads
Bread
Mac & cheese
Happy Thanksgiving!
– Jennifer