Healthy Meal Prep Recipes. Nutritious recipes for breakfast, lunch, snacks, dinner, and desserts that can be made in advance!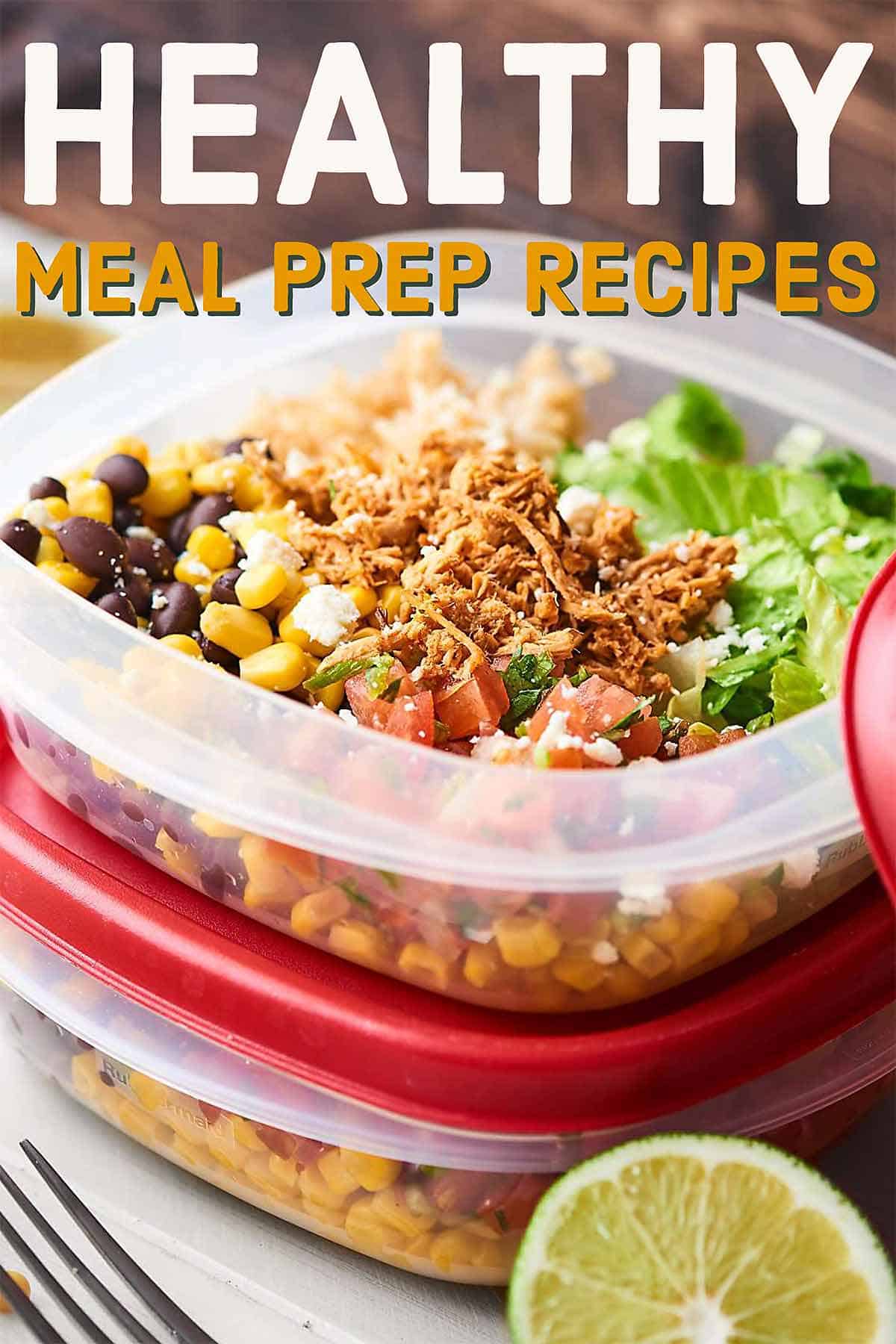 Meal prepping has been a big buzz word over the last few years. It's so popular that there are now entire websites, books, and numerous services dedicated to help you meal prep.
The best thing about meal prep is that you can prep as much or as little as you'd like depending on how much time you have.
Pro tip
Don't just stop at dinners! Meal prep breakfasts for busy work mornings, snacks for munching on between after school activities, etc. You can meal prep for any meal of the day!
The 5 W's of Meal Prep
Who, what, where, when, and why you should meal prep!
Who should meal prep:
Anyone! It isn't just for working mom's with 3 kids. Everyone is busy and everyone could make their lives a little easier come meal time.
What is meal prep:
Preparing whole meals, dishes, or even components of dishes ahead of time.
Where do I meal prep:
This one should be pretty obvious. In your kitchen, ha!
When do I meal prep:
Anytime! Most people prefer to meal prep on Sunday, because then your food is prepared and ready for the week. That being said, prep whenever you have time. It doesn't have to be one day either, break it up into chunks if you need to.
Why should I meal prep:
If you're looking to save time during the week, if you're looking to eat more nutritious foods, if you're looking to save money . . . then you should meal prep!
Healthy meal prep tips
Keep. It. Simple! We're not running a michelin star restaurant here. We're just trying to feed our families healthy and delicious food, amiright?! Lucky for you, all my recipes I've listed are SUPER easy.
Make a list. AND stick to it. I figure out what I'm making this week, e-mail myself the grocery list, and delete items off my list as I grab them.
Think ahead. What recipe(s) take the longest to cook? While the first recipe is cooking in the crockpot, you could use that time to prep veggies, bake healthy muffins, etc. If timed correctly, there shouldn't be any down time.
Have a routine. For me? I need to be on a pretty strict schedule or I'll let things slide. I know if I'm going to get ANY meal prepping done, I need to go to the grocery store first thing Sunday morning (bonus: nobody else is EVER there), get home, prep for a few hours, and I'm done by noon! This lets me feel super productive, but also enjoy my last day of the weekend!
Use a variety of cooking methods. Don't grab 10 recipes that all need the oven or you'll be prepping for 10 hours instead of a few. Throw one dinner in your crockpot, one in your instant pot, make a sheet pan dinner,  a one pot stovetop meal, and save one for the air fryer!
Invest in meal prep containers. We use these tupperware containers.
Do YOU have any healthy meal prep tips? Let me know in the comments below.
Healthy meal prep breakfast recipes
Breakfast is the most important meal of the day. For me, if I eat a nutrient dense breakfast, I tend to make healthier choices throughout the day.
Most of my recipes can be eaten on the go and I've included a variety of foods from egg cups to vegan oatmeal and more!
Start your day right with Healthy Egg Muffin Cups! Only 50 calories per muffin, LOADED with vegetables, and can be made in advance!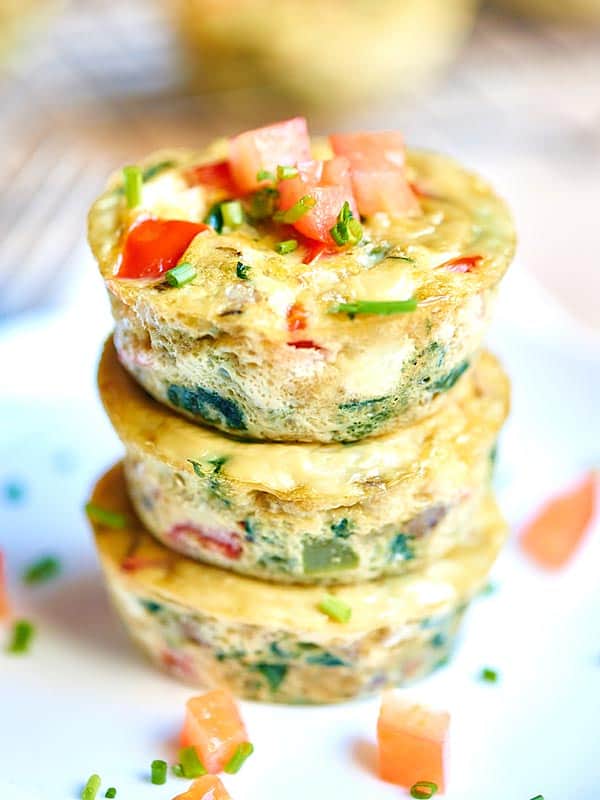 These Healthy Baked Oatmeal Cups are naturally sweetened with bananas and are loaded with oats, all natural peanut butter, almond milk, and a handful of dark chocolate chips! Vegan. Gluten Free. 130 calories!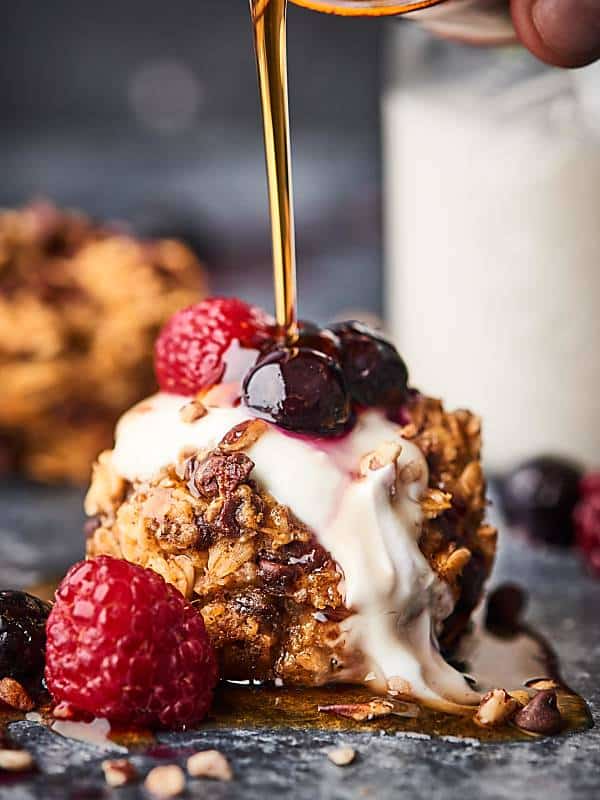 Start your day right with these 29 calorie Healthy Breakfast Casserole Bites! Packed with veggies, chicken sausage, and eggs, these bites are healthy, gluten free, and totally flavorful!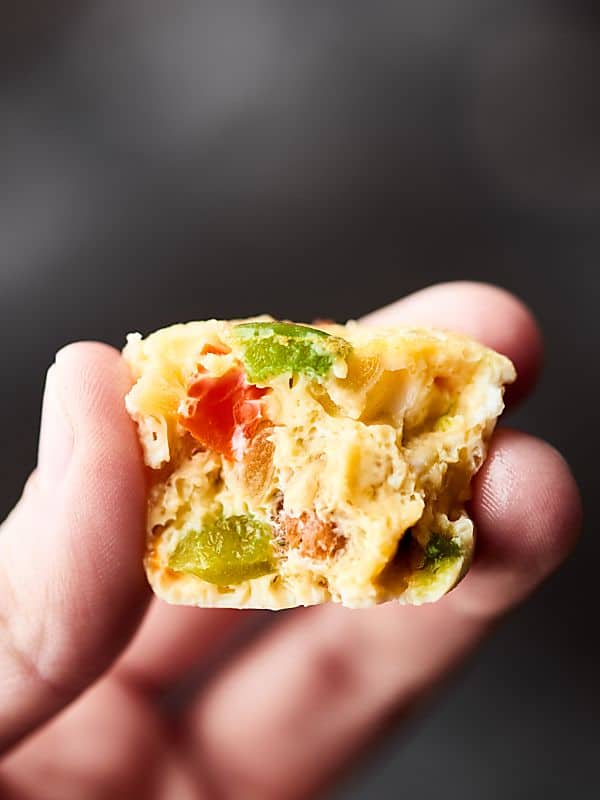 Overnight Oats Recipe 3 Ways! 1. Peanut Butter Honey Banana 2. Blueberry Greek Yogurt (no banana) 3. Vegan Strawberry Banana. All healthy, easy & delicious!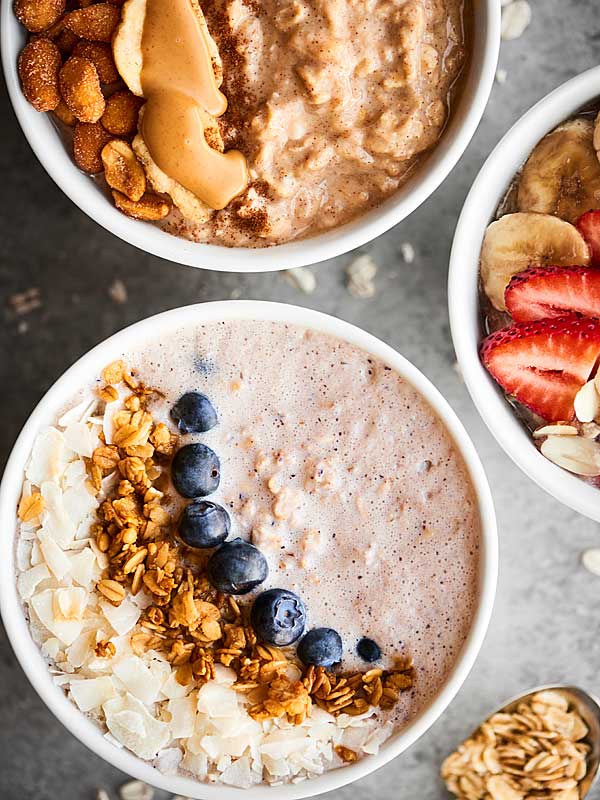 A healthy breakfast sandwich made of eggs, veggies, & optional turkey & cheese! Make these the day of or make them in advance & store in the freezer!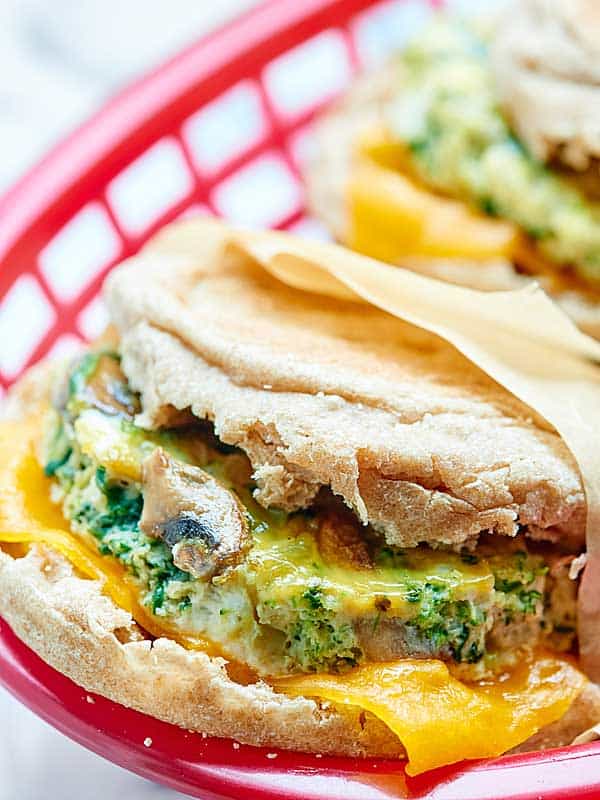 Want more? Be sure to check out our other healthy breakfast recipes!
Healthy meal prep lunch recipes
Americans spend an average of $2,746 on lunch every year! Can you believe that?! Save your cash and make one of these quick and easy, nutritious and delicious lunches instead. PSST – not ONE boring salad is listed. 😉
This Roasted Carrot Soup is healthy, vegan, gluten free, and loaded with roasted carrots, onion, garlic, ginger, and coconut milk! Easy and delicious!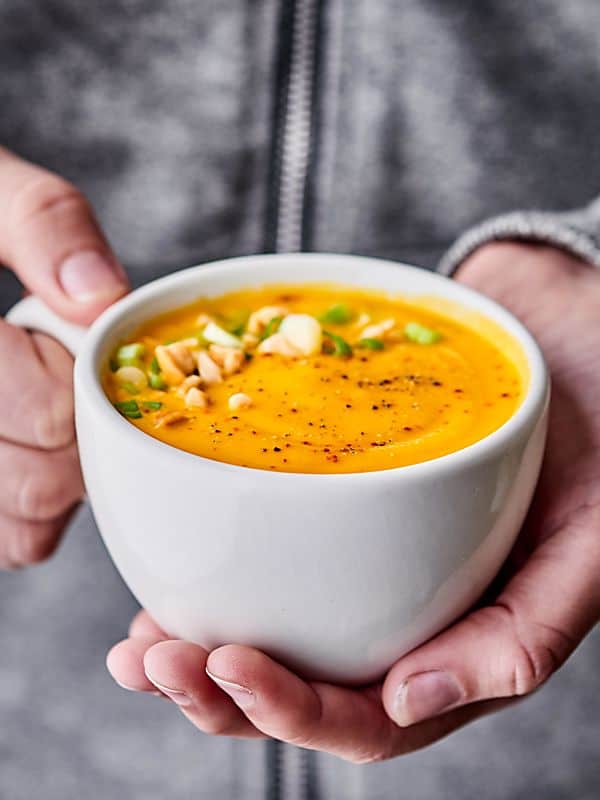 This Chicken Burrito Bowl Recipe is perfect for meal prep! They're quick and easy to make, healthy, gluten free, and loaded with crockpot chicken, beans, corn, a tangy dressing, and more!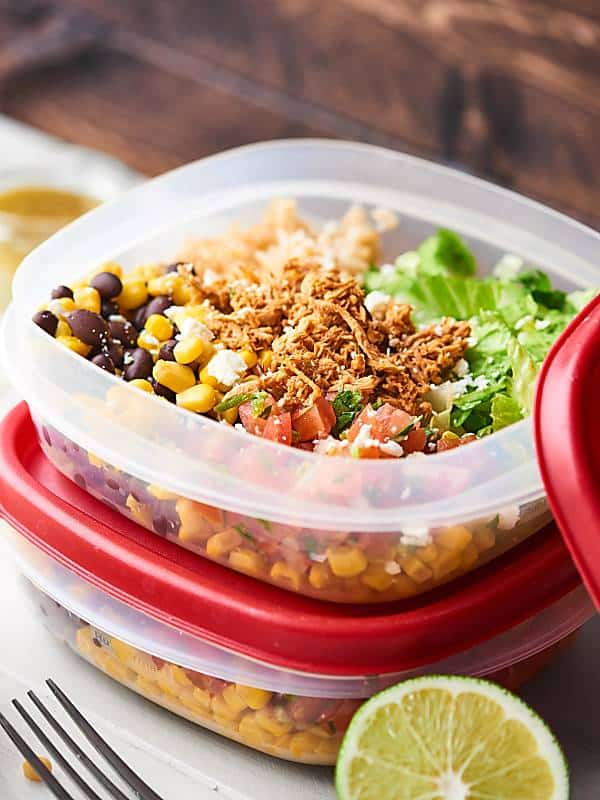 At 200 calories per serving, this Skinny Broccoli Cheese Soup Recipe is a significantly lightened up version of a classic! While it may be light on calories, it certainly isn't light on flavor!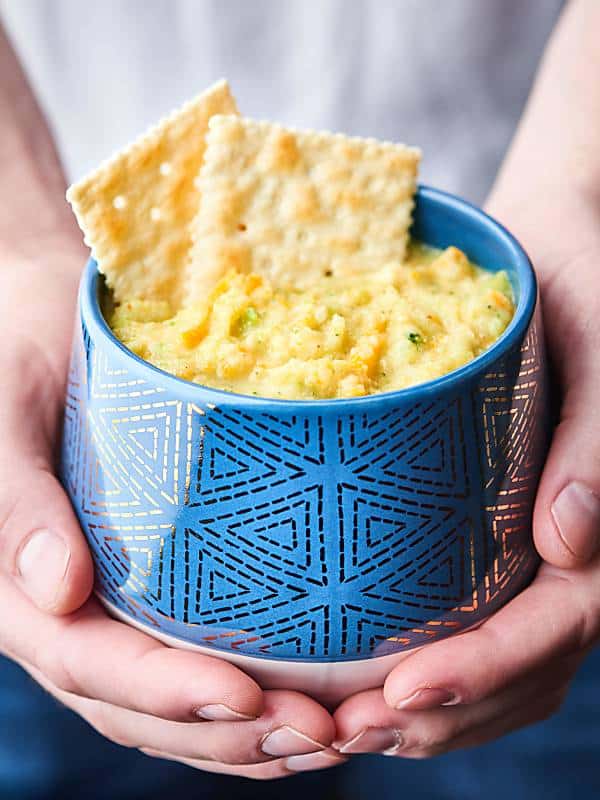 Have a few for a light lunch, or half the recipe for a filling and healthy dinner, these Healthy Asian Lettuce Wraps are full of tender chicken, a crazy flavorful sauce, and loads of texture!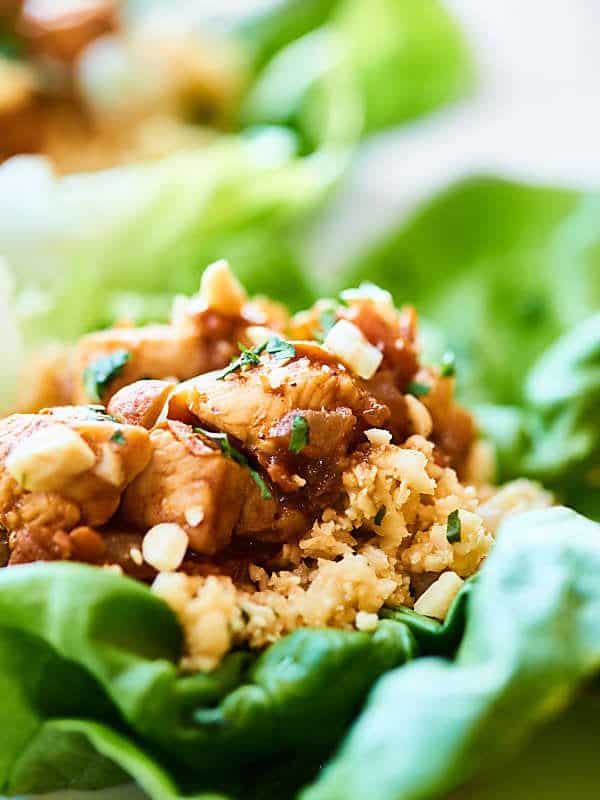 This Crockpot Vegetarian Chili is vegan, gluten free, SO healthy, and loaded with veggies, spices, and THREE kinds of beans!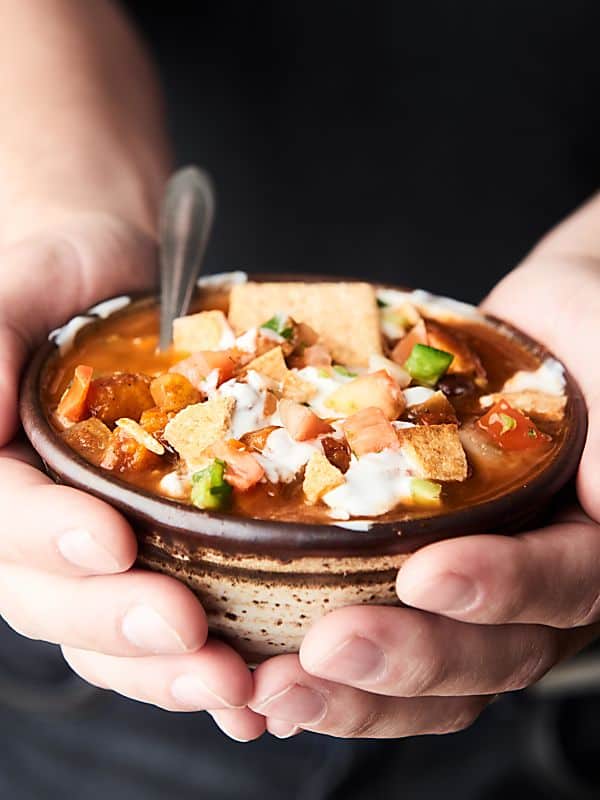 Want more? Be sure to check out our other healthy lunch recipes!
Healthy meal prep snacks recipes
Need an afternoon pick me up? Skip the coffee – experts say you should stop drinking it around 2 anyway – and fill up on a nutrient dense snack instead! Most of the recipes I've included are sweet, because I don't know about you, but that 3 PM sugar craving comes on STRONG.
Only four ingredients and five minutes necessary to make the easiest, healthiest, tastiest snack… ever: Homemade Cashew Cookie Lara Bar Bites.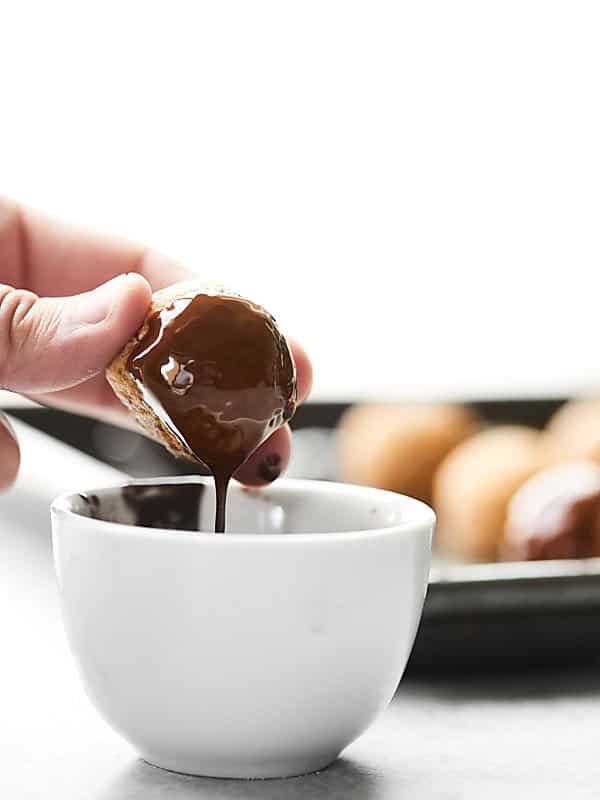 At only 150 calories, these Healthy Chocolate Banana Muffins are healthy enough for breakfast, but indulgent enough for dessert! Vegan. Gluten Free. Made in ONE bowl.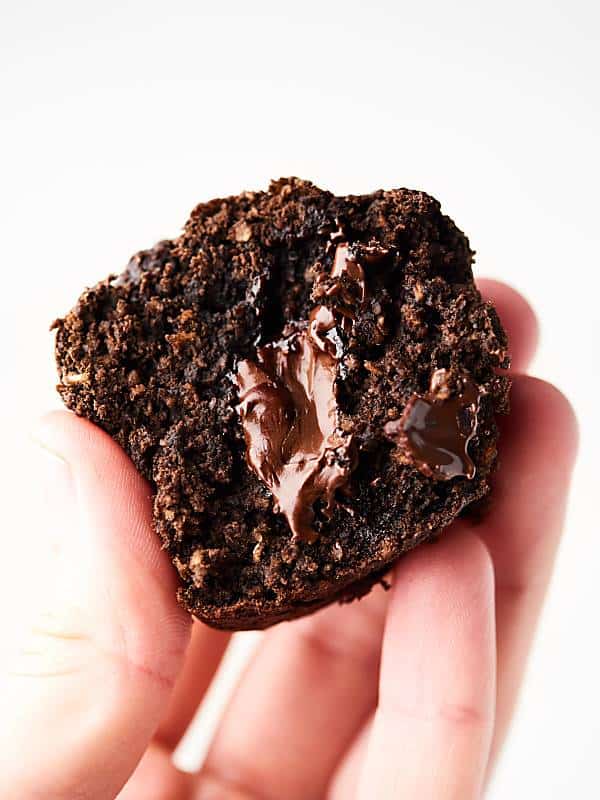 Instant Pot Taco Hummus. Ultra creamy hummus loaded with canary beans, taco seasonings, and lime juice. Made quick and easy in your Instant Pot!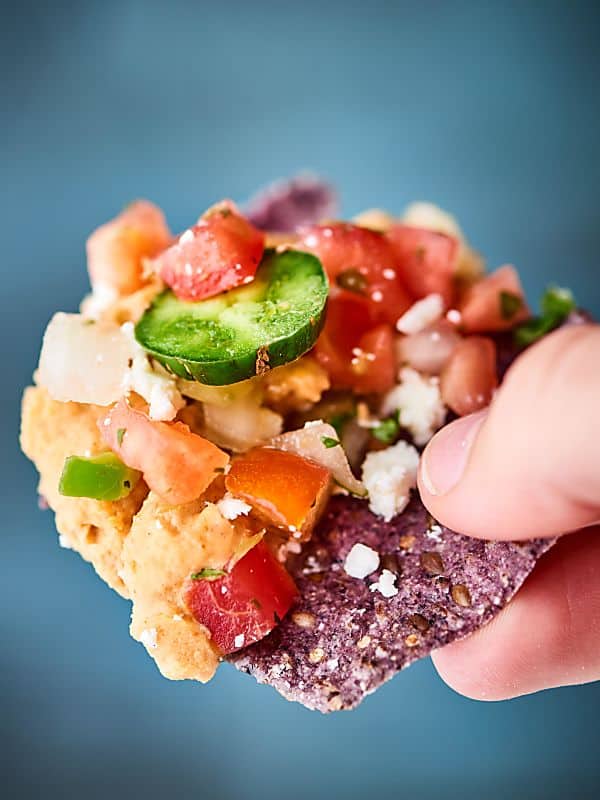 At only 115 calories, these are muffins you don't have to feel bad about! These Skinny Banana Chocolate Chip Muffins are naturally gluten free, vegan, ultra moist, and completely delicious! Nobody will ever guess these are healthy!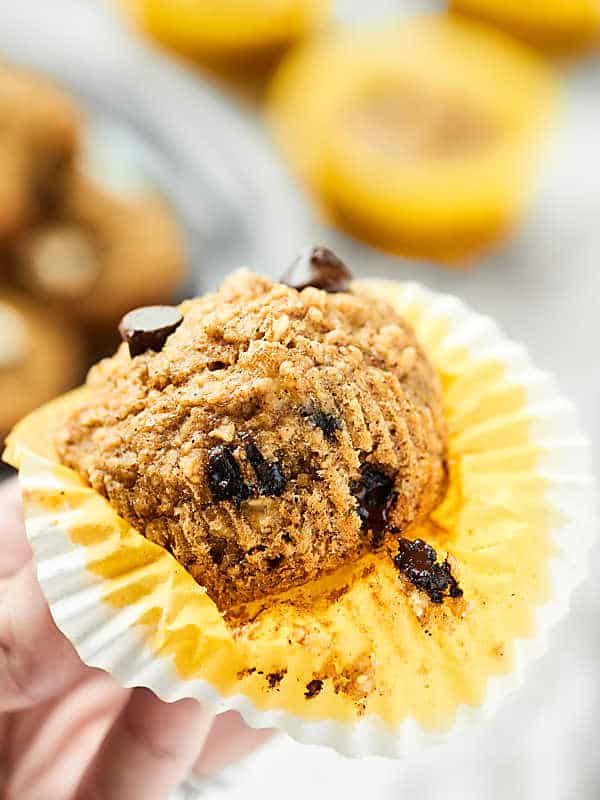 These No Bake Protein Brownie Bites are the perfect, bite sized healthy treat! Made in 5 minutes and full of oats, protein powder, almond butter, maple syrup, and a splash of almond milk. Vegan. Gluten Free.
Want more? Be sure to check out our other healthy snack recipes!
Healthy meal prep dinner recipes
After a long day at work, all you want to do is get pizza delivered and watch Netflix on the couch. I GET IT. The good thing about meal prep? You've already spent the money and the food is prepared (or at least prepped and ready to throw in the oven) . . . there's no excuse for delivery anymore!
These Sheet Pan Chicken Fajitas are healthy, gluten free, and full of veggies, tender chicken, and spices! Minimal clean up for an easy weeknight dinner!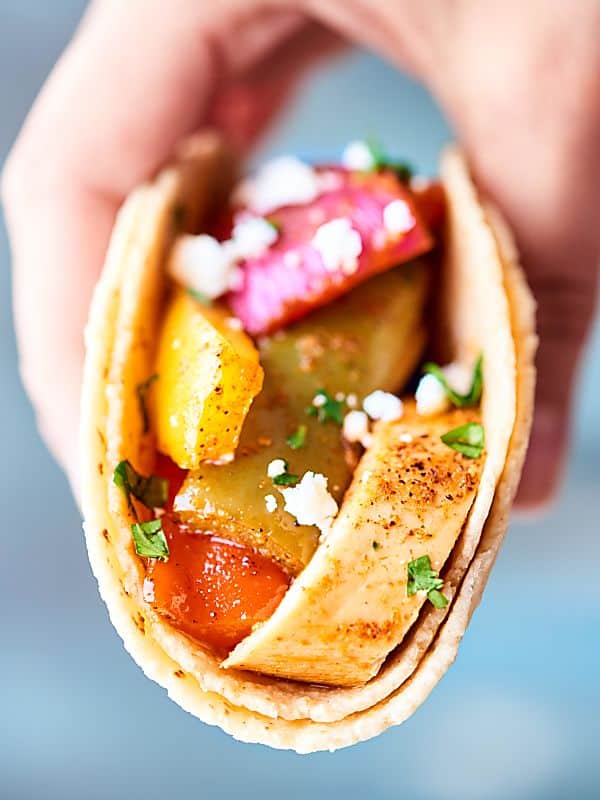 This Crockpot Sesame Chicken is a more flavorful, health-i-fied version of a take-out classic! One of my go-to throw and go, quick and easy recipes!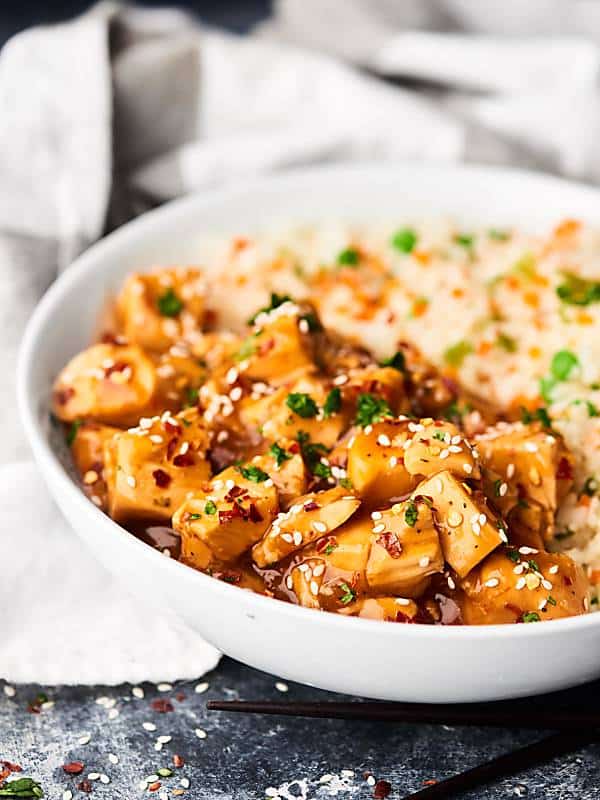 This Taco Cauliflower Rice Skillet is quick, easy, healthy, low carb, and absolutely delicious! Loaded with ground turkey or chicken, vegetables, and frozen cauliflower rice!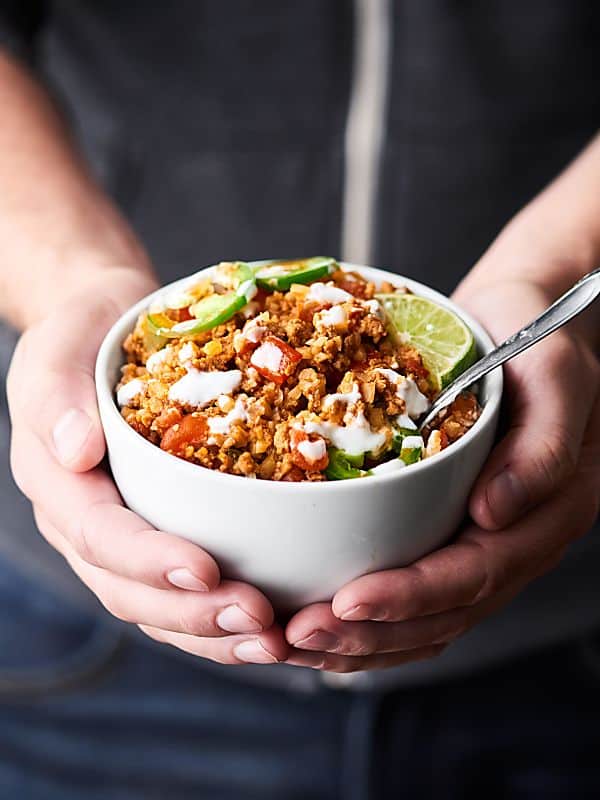 Slow Cooker Enchilada Quinoa is like a healthier, deconstructed enchilada! Loaded with quinoa, veggies, and chicken, this throw and go recipe is GREAT for an easy, healthy, weeknight dinner!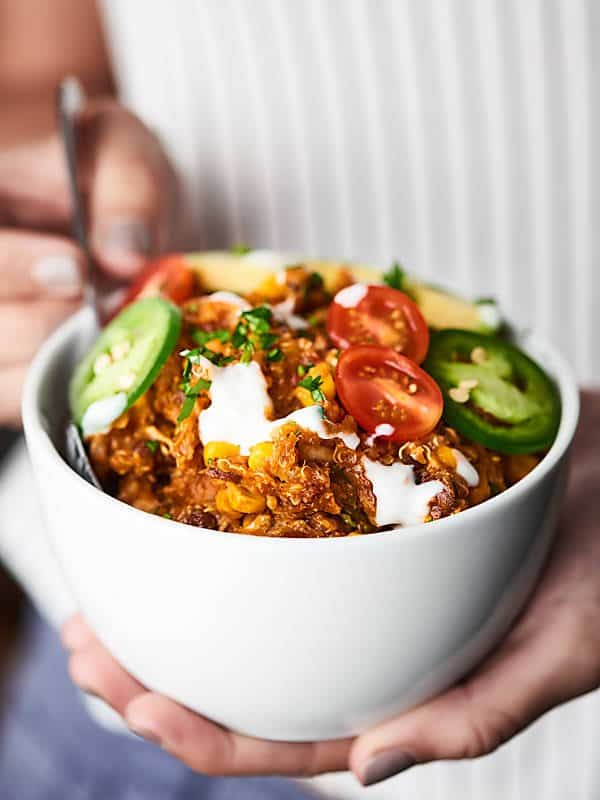 These Sweet Potato Tacos are gluten free, vegan, healthy, and oh yeah, absolutely DE-LICIOUS! Loaded with sweet potatoes, mushrooms, black beans, and spices – these hearty tacos will surely satisfy!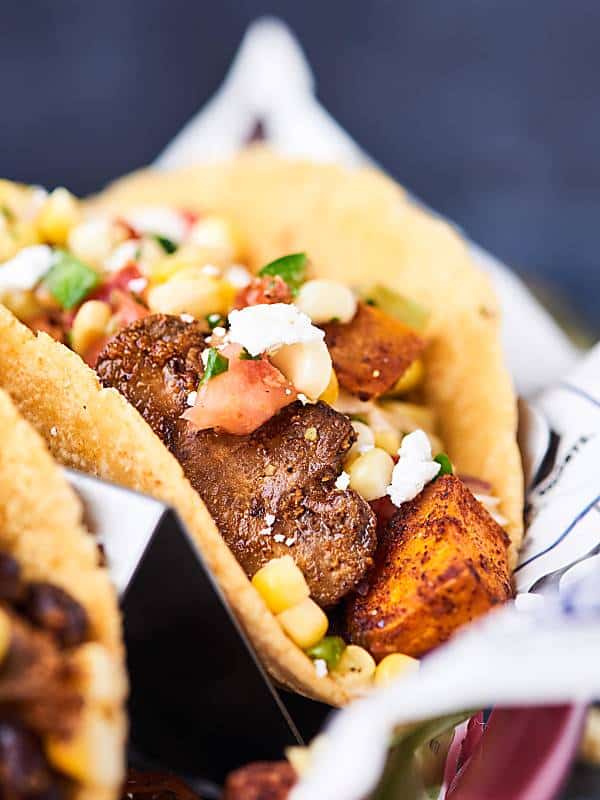 Want more? Be sure to check out our other healthy dinner recipes!
Healthy meal prep dessert recipes
It seems silly to have a meal prep section for dessert, but if you're looking to eat healthier, it really helps to have something sweet prepped. I'm someone who NEEDS dessert after dinner, so if something healthy is already made, I'll grab for that instead of that bowl of leftover holiday candy.
These Black Bean Brownies are so moist & fudge-y! I love them. They're also healthy, vegan, flourless, gluten free, & naturally sweetened with maple syrup!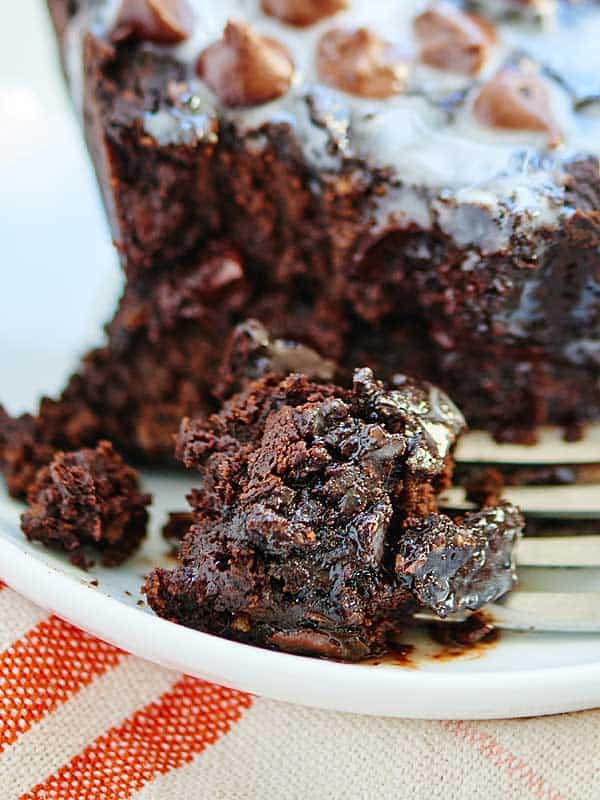 Only 5 ingredients (I don't count the salt ) and 10 minutes are needed to make these Healthy Fruit Tarts! A simple crust made of cashews and raisins is topped with vanilla greek yogurt and loads of fresh raspberries. Healthy enough for breakfast, yet decadent enough for dessert!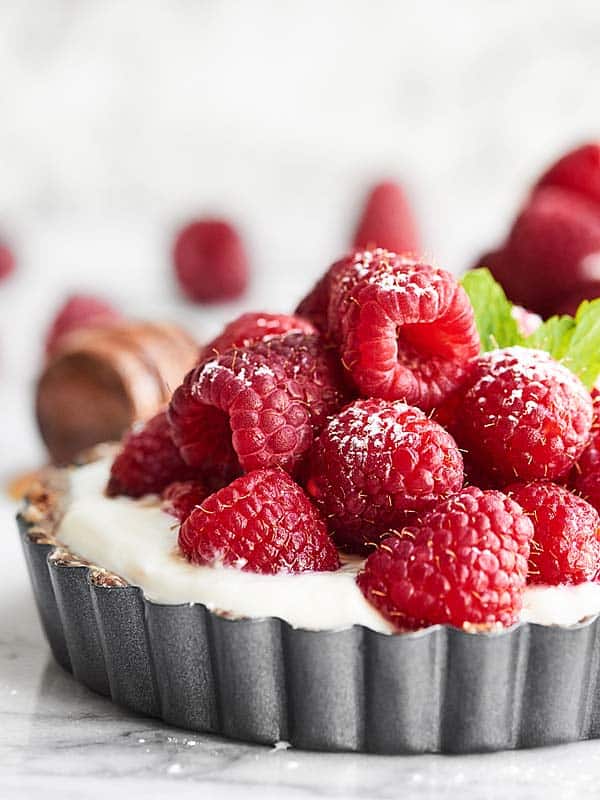 This Healthy Zucchini Cake is vegan, gluten free, flourless, and loaded with almond butter, dark chocolate, and zucchini!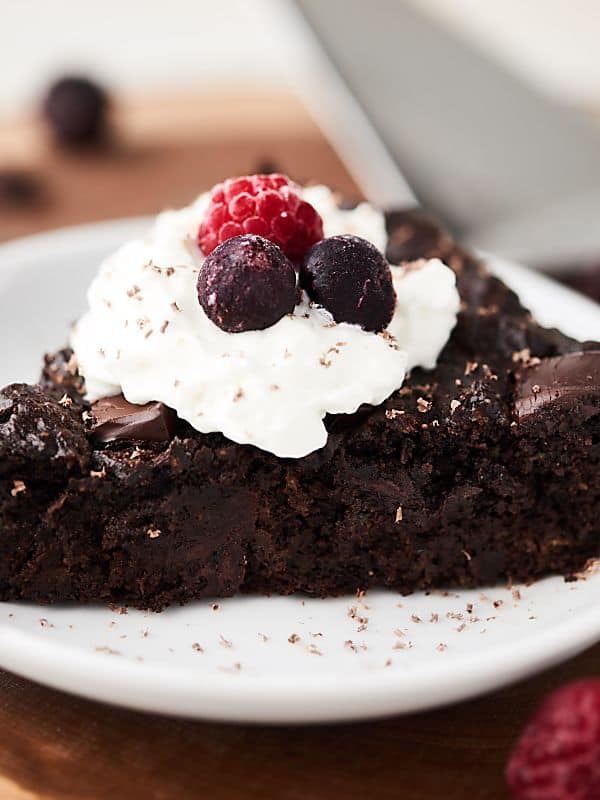 Want more? Be sure to check out our other healthy dessert recipes!
Happy Meal Prepping!
– Jennifer
Do you guys want more meal prep recipes? Show Me the Yummy!