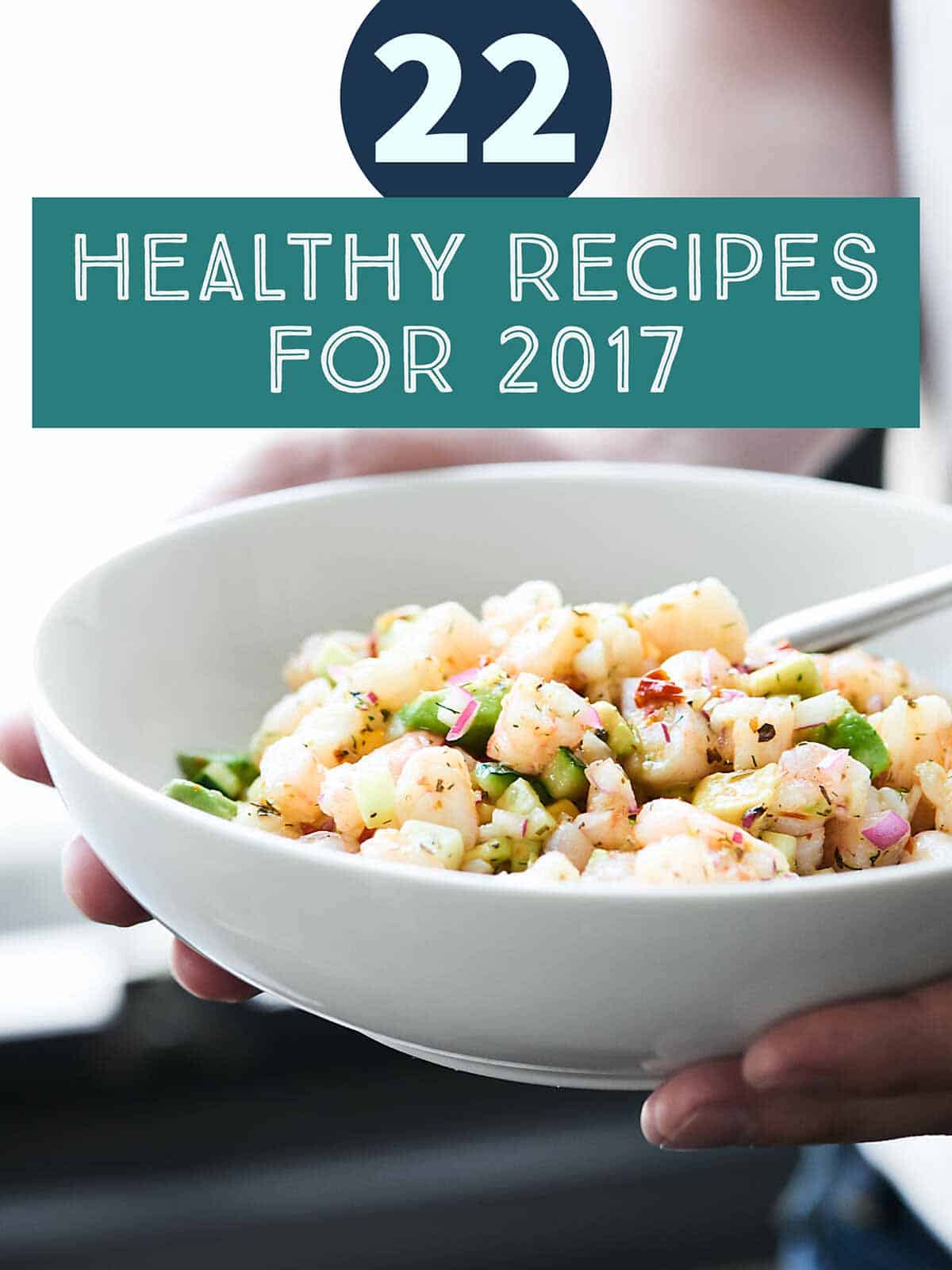 Happy Hump Day!
How's everyone's first week back to reality going?
Now that the holidays (and holiday treats) are over – except for those few brownie crumbs I'm saving for later 😉 – it's time to get back on track with healthy eating!
Tons of people make New Years Resolutions to eat healthy and start exercising.
Often it seems daunting, but that's why I'm here to give you all my FAVE Easy Healthy Recipes for the New Year!
Everything healthy. Everything easy. Everything delicious!
2017. Let's do this. 💪
Easy Healthy Recipes for Breakfast – all can be made in advance and are perfect on the go!
Start your day right with Healthy Egg Muffin Cups! Only 50 calories per muffin, LOADED with vegetables, and can be made in advance!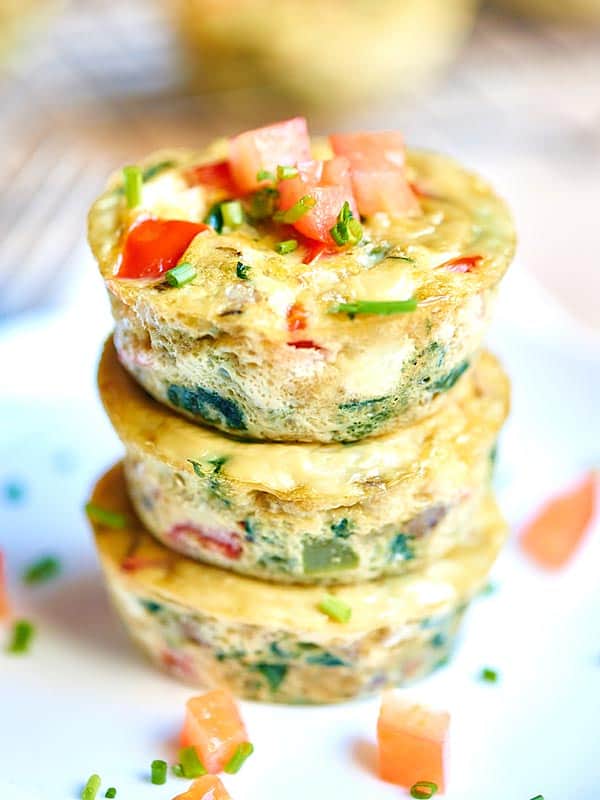 At only 115 calories, these are muffins you don't have to feel bad about! These Skinny Banana Chocolate Chip Muffins are naturally gluten free, vegan, ultra moist, and completely delicious! Nobody will ever guess these are healthy!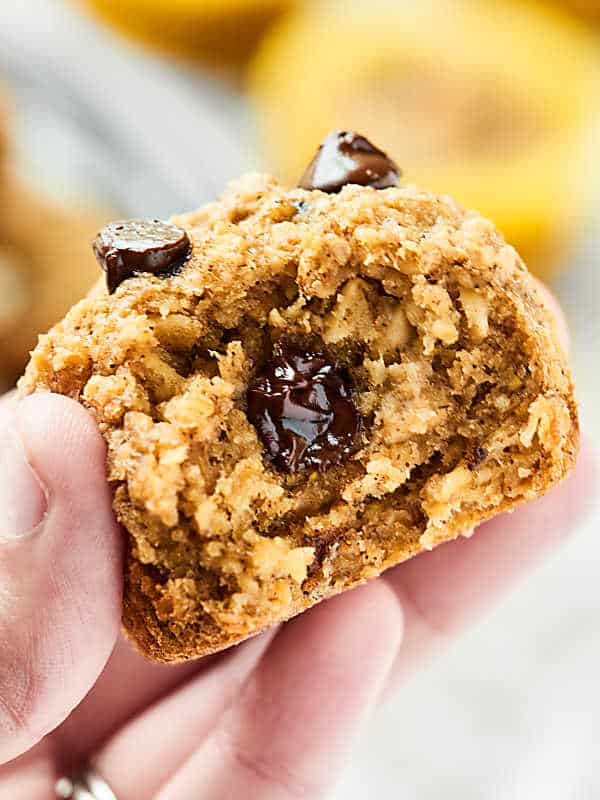 Overnight Oats Recipe 3 Ways! 1. Peanut Butter Honey Banana 2. Blueberry Greek Yogurt (no banana) 3. Vegan Strawberry Banana. All healthy, easy & delicious!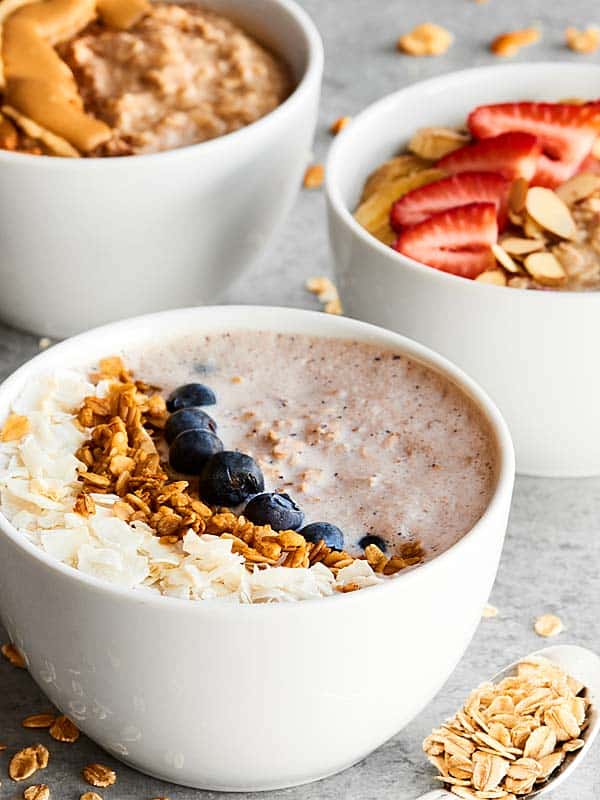 A healthy breakfast sandwich made of eggs, veggies, & optional turkey & cheese! Make these the day of or make them in advance & store in the freezer!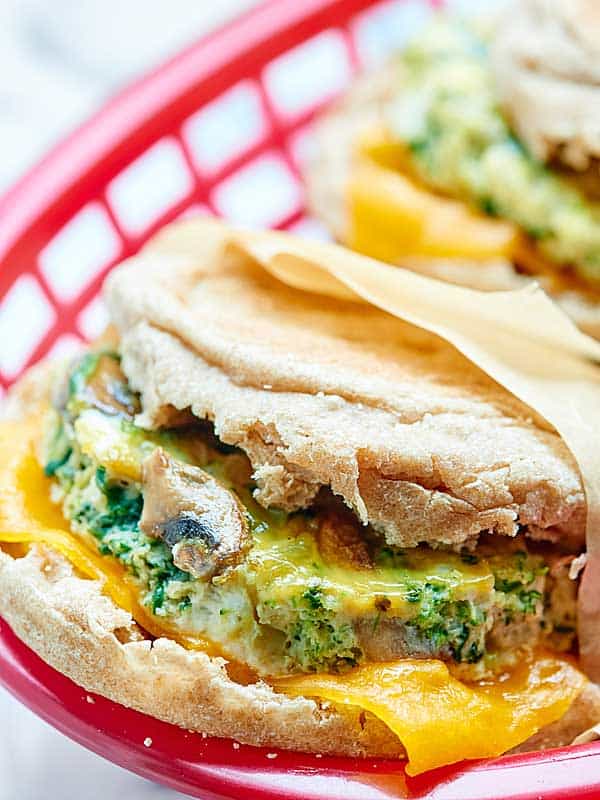 This Cherry Smoothie Bowl Recipe is so easy, healthy, and delicious! Made with only three ingredients: frozen cherries, greek yogurt, and Bai Ipanema Pomegranate, this smoothie bowl is the perfect healthy, gluten free breakfast or snack!
Easy Healthy Recipes for Lunch
This Shrimp Avocado Salad Recipe is perfect for hot summer days! It's an EASY, cold, no-cook, healthy, refreshing salad full of shrimp, avocado, cucumbers, sun dried tomatoes, lemon juice, spices, and more!
Have a few for a light lunch, or half the recipe for a filling and healthy dinner, these Healthy Asian Lettuce Wraps are full of tender chicken, a crazy flavorful sauce, and loads of texture!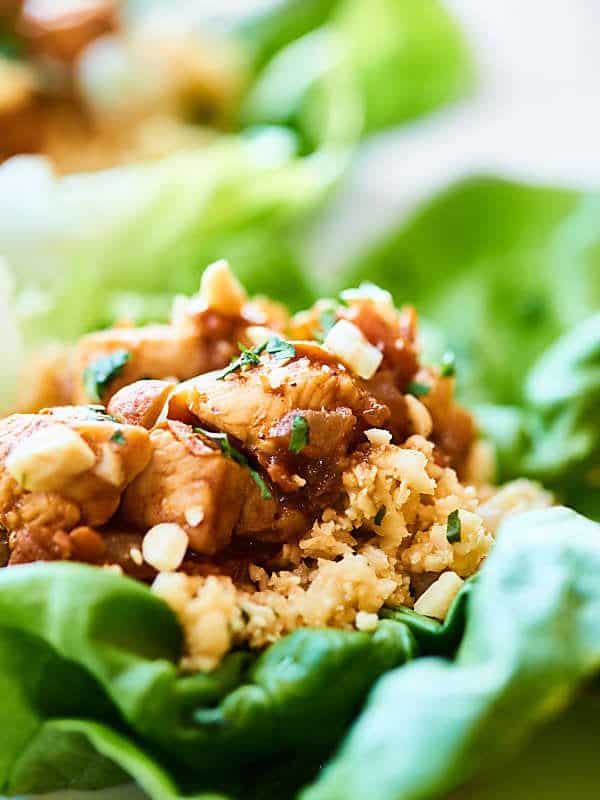 How about a steaming hot bowl of Slow Cooker Chicken Lentil Soup on a chilly day? This soup is easy, healthy, and has less than 350 calories per serving!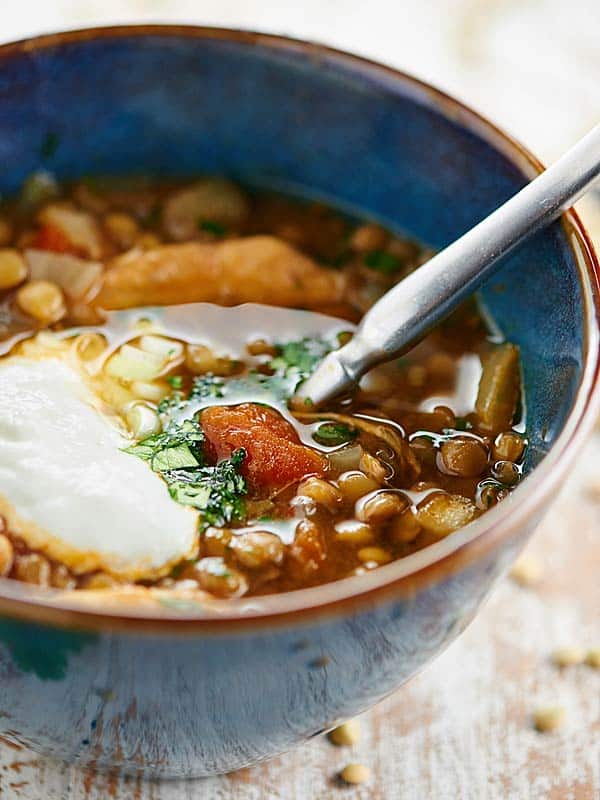 Homemade Greek Yogurt Ranch Dressing – easy, healthy, and delicious! 200 calories for the ENTIRE recipe!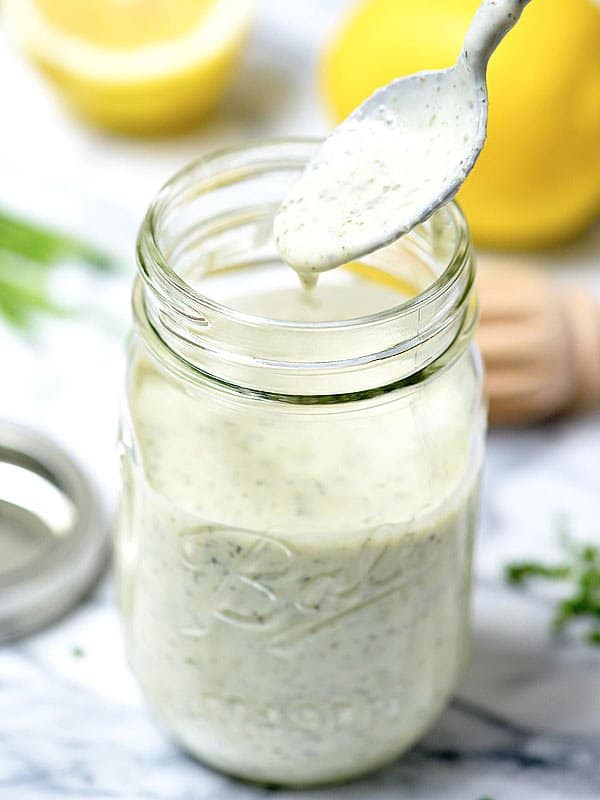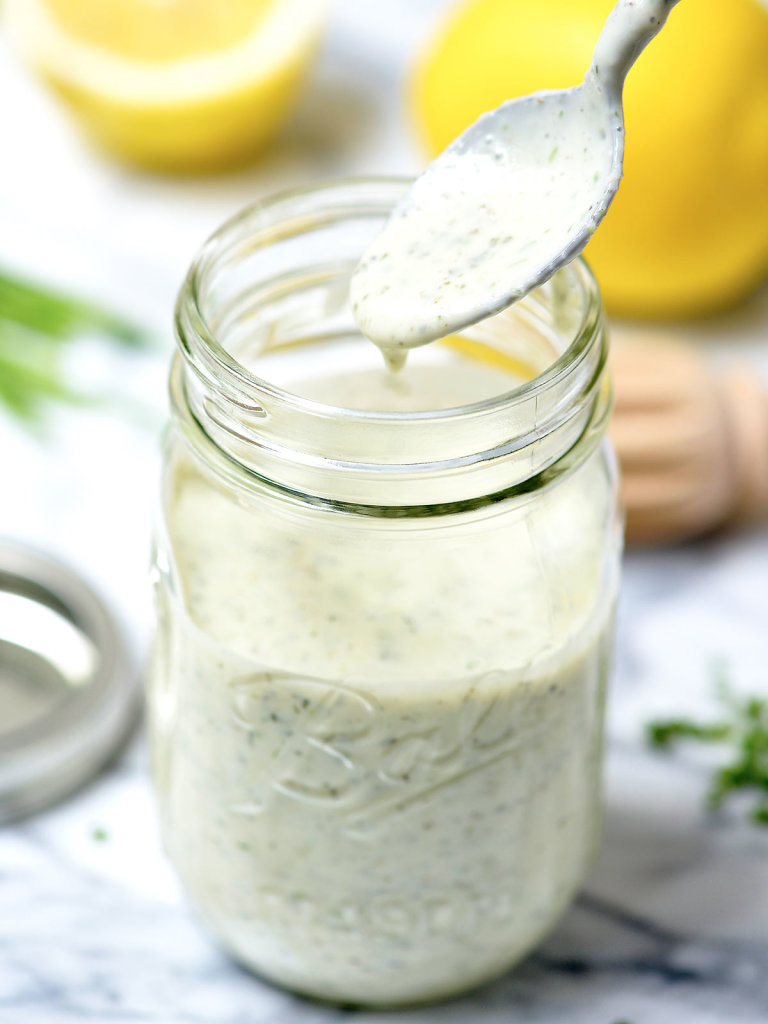 These healthy chickpea lettuce wraps are so quick and easy to put together, taste great, are vegetarian, and of course, are super healthy!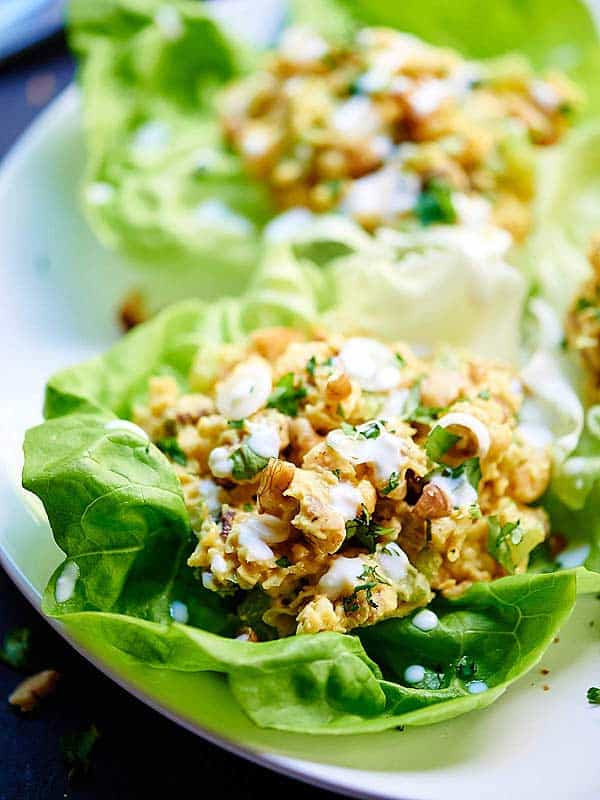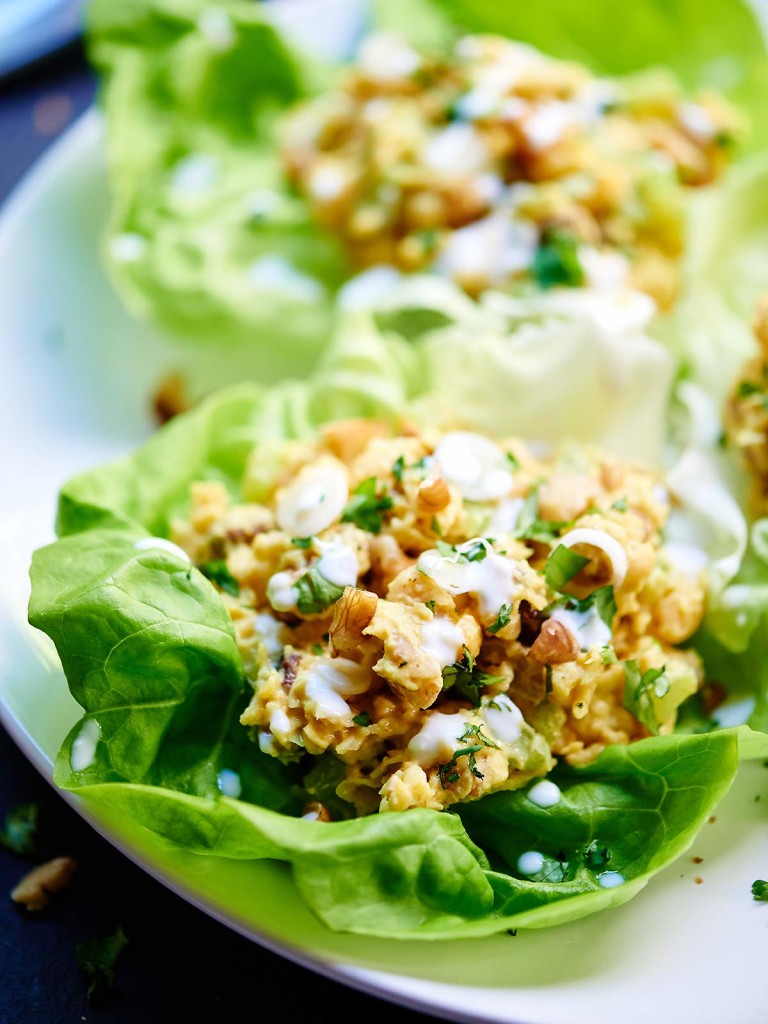 Easy Healthy Recipes for Snacking
These Skinny Pumpkin Muffins are only 130 calories, gluten free, vegan, and full of oats, pumpkin, loads of spices, and chocolate chips!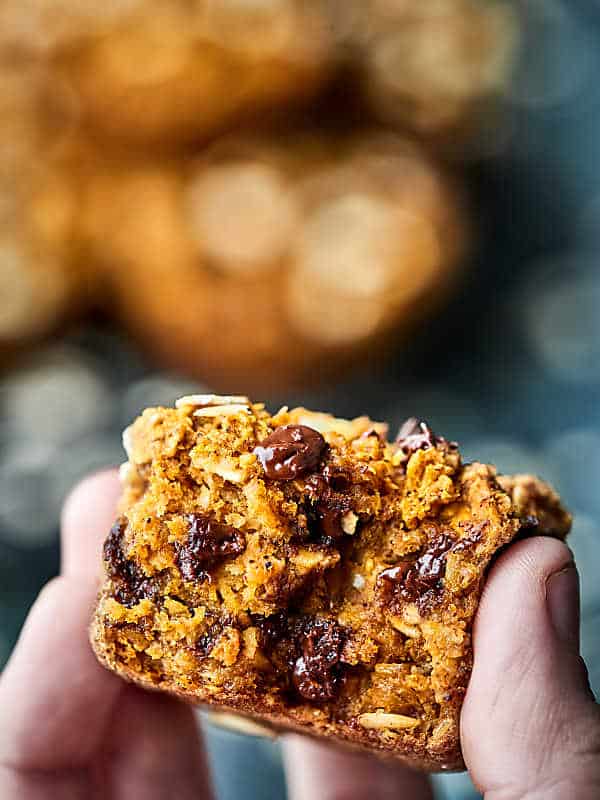 This roasted red pepper hummus is thick, creamy, so full of flavor, and a cinch to put together! It's a great, vegan, healthy snack that everyone will enjoy!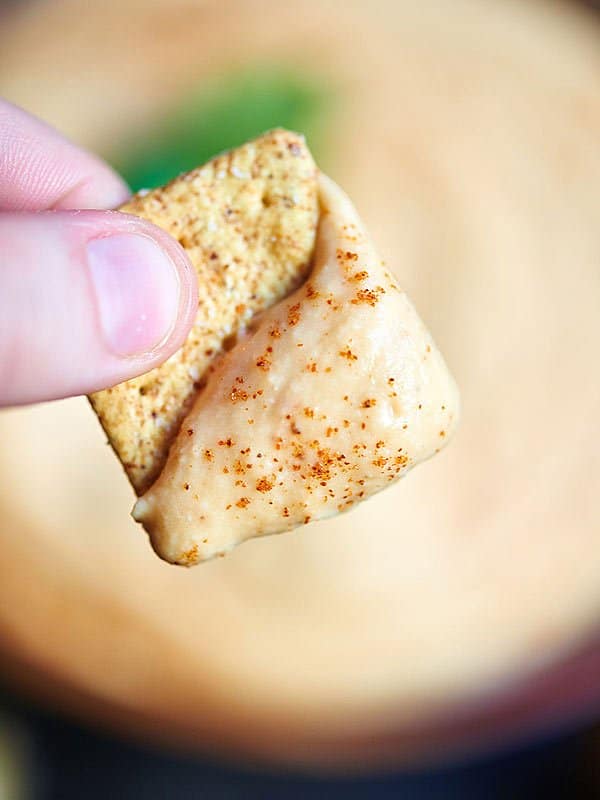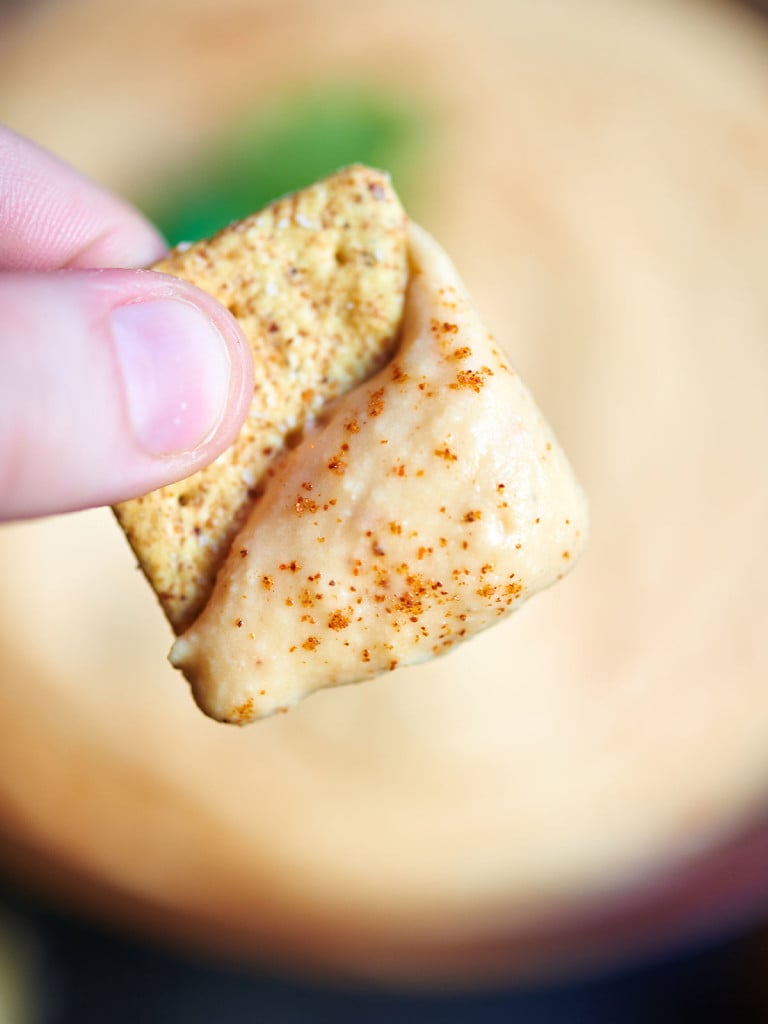 Only four ingredients and five minutes necessary to make the easiest, healthiest, tastiest snack… ever: Homemade Cashew Cookie Lara Bar Bites.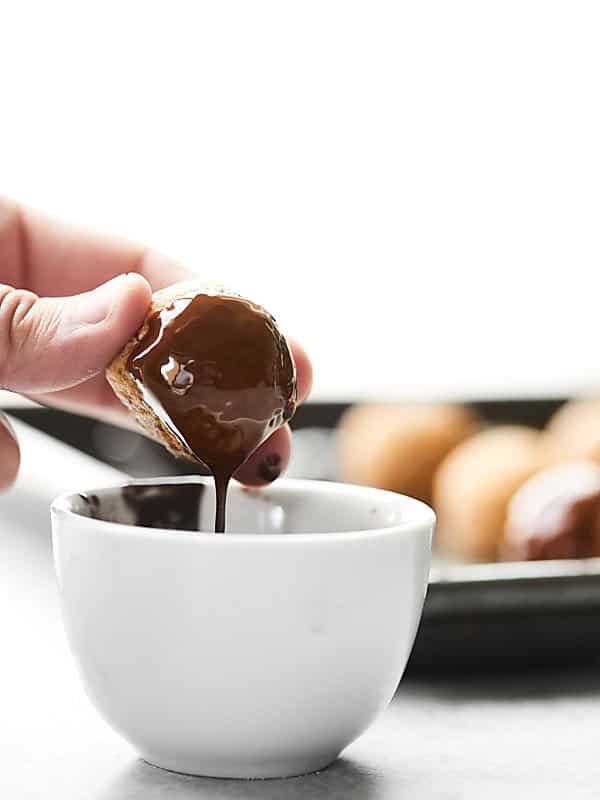 This Easy Pico de Gallo Recipe comes together in a matter of minutes! Fresh tomatoes, onion, cilantro, jalapeno, lime, & garlic make this truly delicious.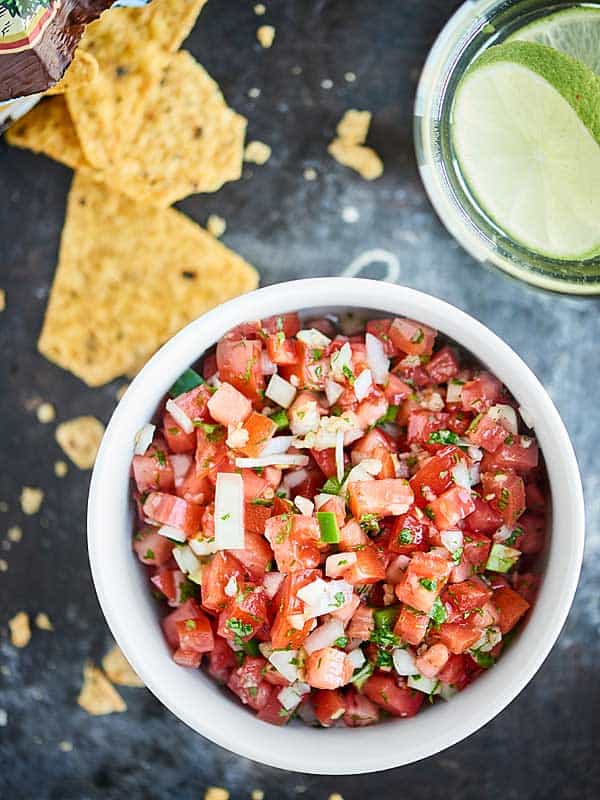 Easy blueberry muffin smoothie that's full of good for you ingredients like greek yogurt, blueberries, oats, and cinnamon that tastes like a muffin!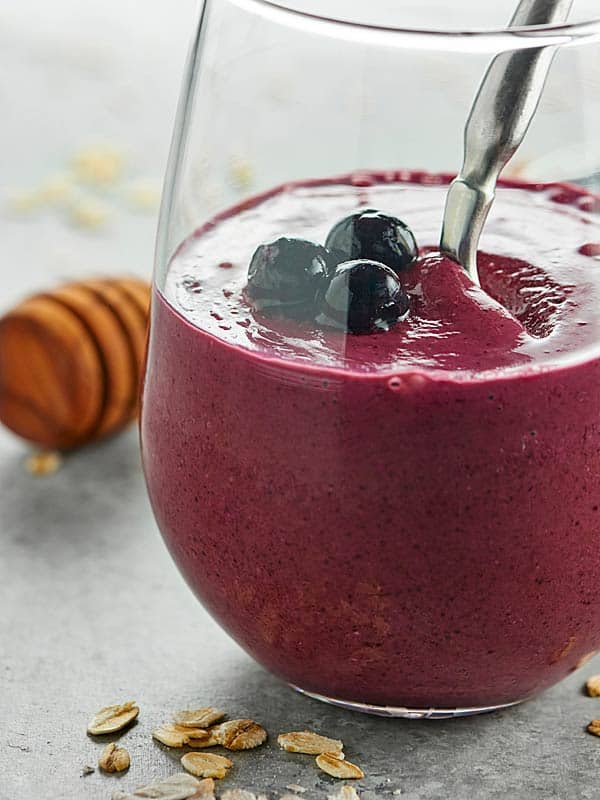 Easy Healthy Recipes for Dinner
These Turkey Sloppy Joes are ready in just about 20 minutes! Full of lean turkey, tons of veggies, and a super easy homemade sloppy joe sauce. Easy. Healthy. Delicious!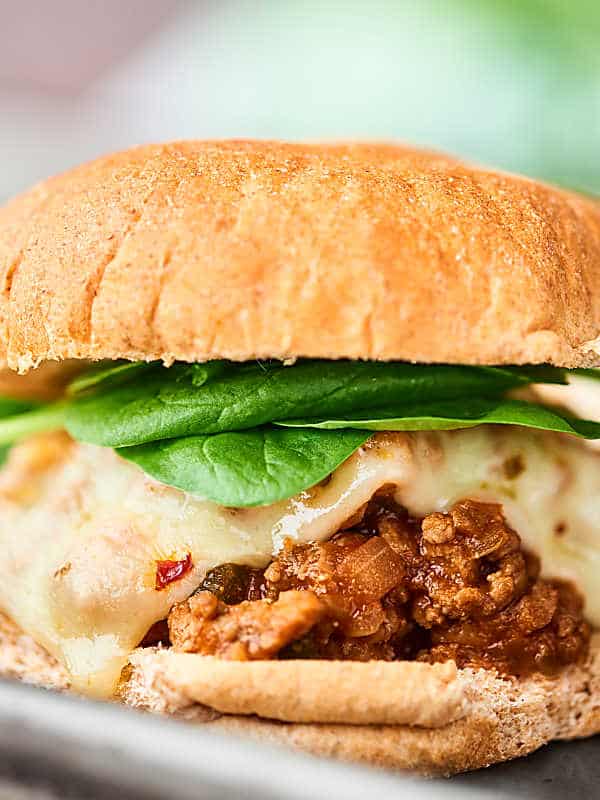 This Cauliflower Fried Rice is SO healthy and full of veggies. It comes together in about 20 minutes and is totally customizable. Keep it vegan or add your choice of protein: ooey egg, chicken, shrimp, you name it!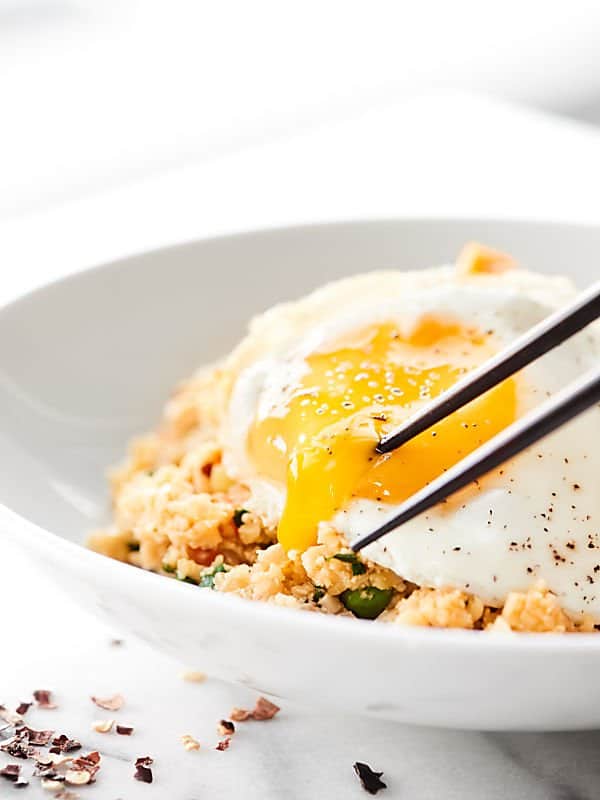 Slow Cooker Carnitas. An easy, flavorful, healthy meal made in the crockpot. Tender pork served in your favorite tortilla and topped with a homemade salsa? Gimme!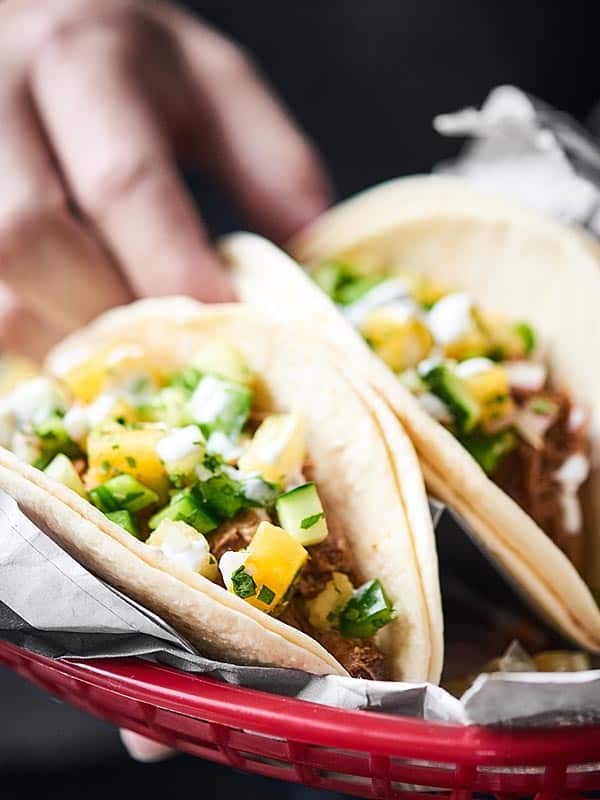 This Healthy Alfredo Sauce is a significantly lightened up version of a classic (helloooo only 530 calories for the ENTIRE recipe). Made with skim milk, broth, greek yogurt, and parmesan, this alfredo sauce will surely impress without the guilt!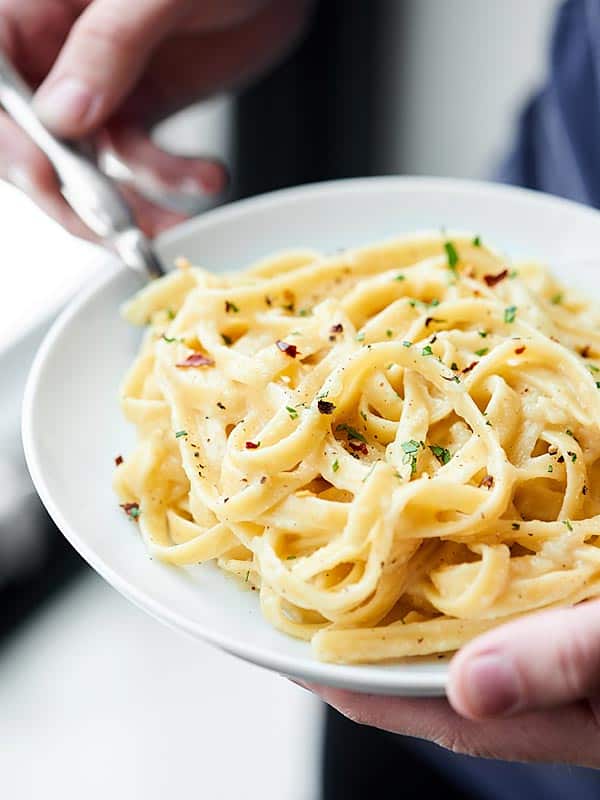 At only 60 calories, these Turkey Meatballs are the perfect, healthy, easy, weeknight meal. These are made without breadcrumbs, are gluten free, and are so juicy!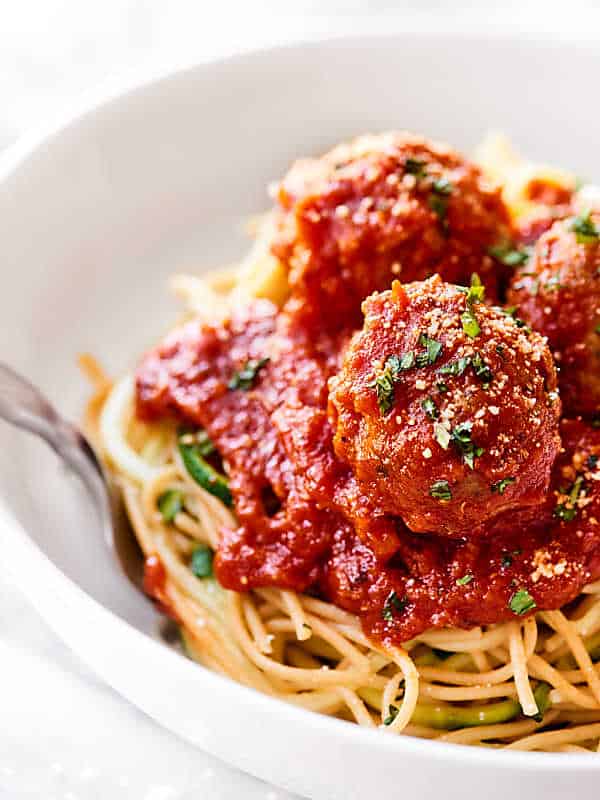 Easy Healthy Recipes for Dessert
Only 5 ingredients (I don't count the salt 😉 ) and 10 minutes are needed to make these Healthy Fruit Tarts! A simple crust made of cashews and raisins is topped with vanilla greek yogurt and loads of fresh raspberries. Healthy enough for breakfast, yet decadent enough for dessert!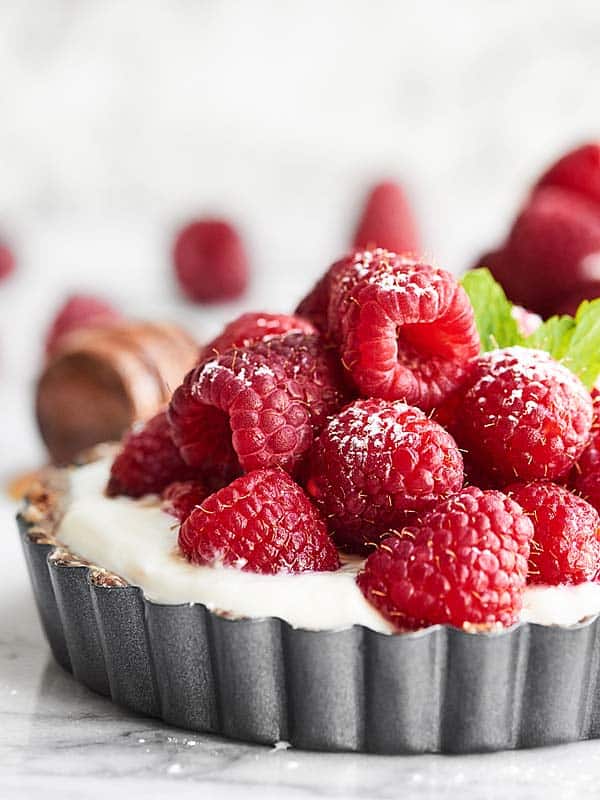 These Black Bean Brownies are so moist & fudge-y! I <3 them. They're also healthy, vegan, flourless, gluten free, & naturally sweetened with maple syrup!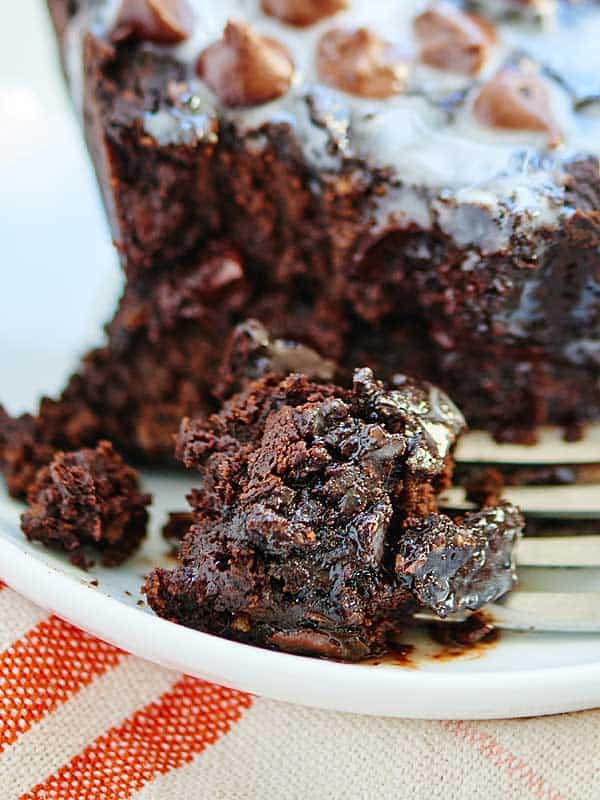 – Jennifer
What healthy recipes would you like to see on SMTY? Show Me the Yummy!