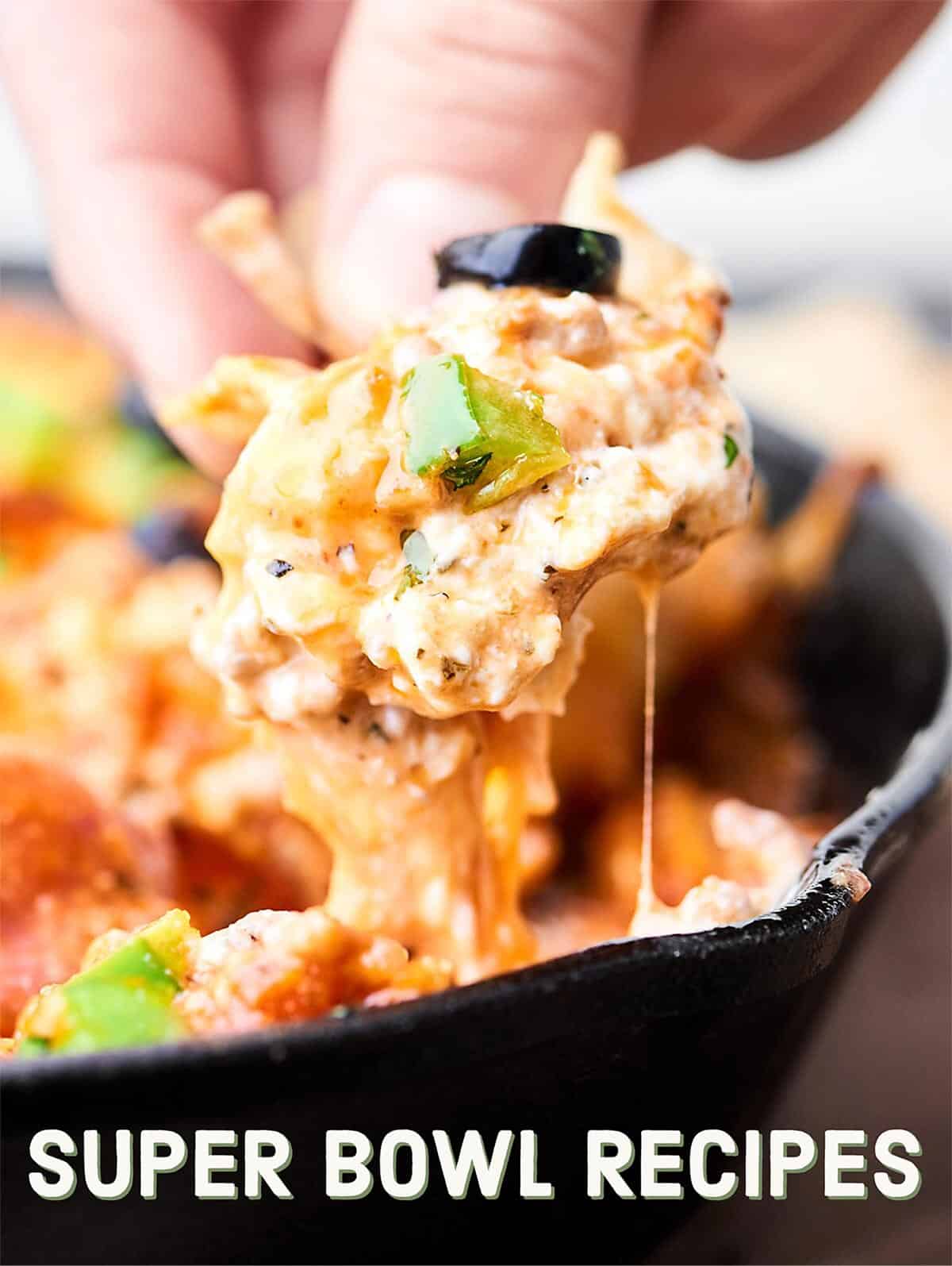 Easy Super Bowl Recipes 2018!
Because let's be real.
We're all in it for the food. 😉 
Game Day Snacks
This Loaded Pizza Dip is like supreme pizza in dip form! A cream cheese base topped with sausage, veggies, pizza sauce, pepperoni, and loads of cheese! Easy game day appetizer or snack!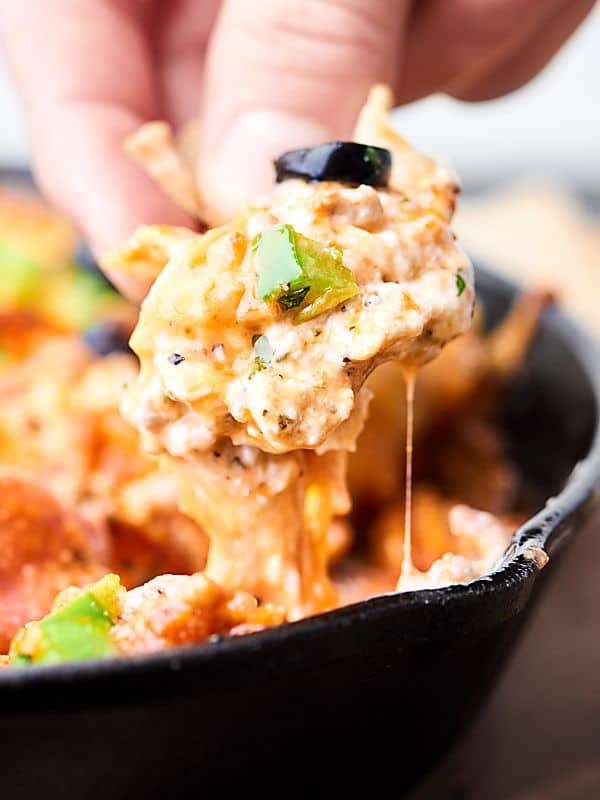 This Sweet and Salty Snack Board is perfect for entertaining! As easy way to impress your guests! Full of chocolate, cheeses, fruit, crackers, and more!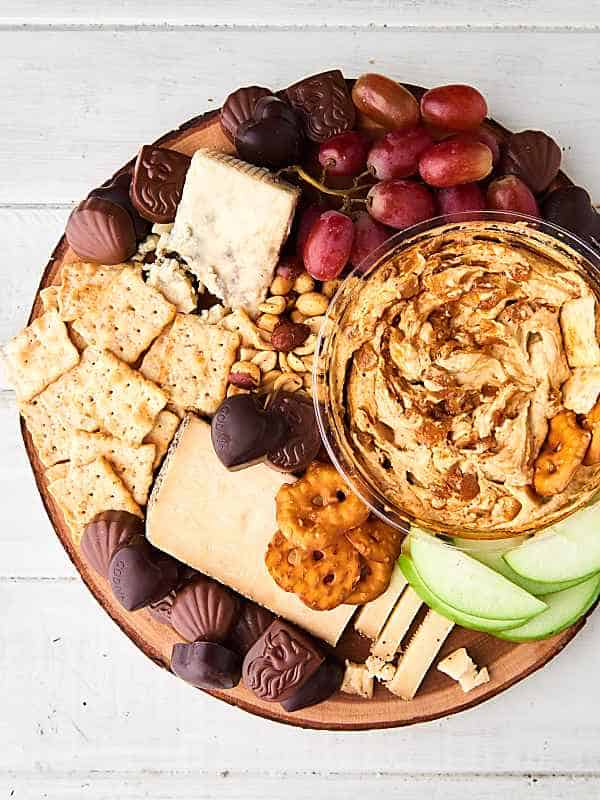 This Loaded Queso Recipe is full of cheese, tomatoes, black beans, corn, chiles, taco seasonings, and more! Easy. Cheesy. Gluten Free. Delicious!
This Ham and Cheese Monkey Bread will surely be the star of your next party! Warm biscuits, gooey cheese, savory ham, and a honey mustard dipping sauce . . . what's not to love?!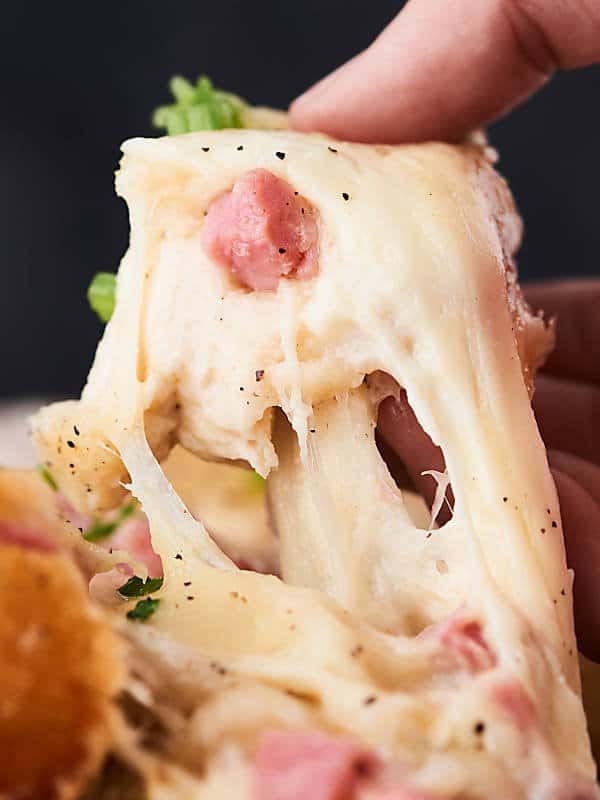 Instant Pot Mexican Corn Dip. This easy, cheesy, creamy deliciousness is ready in about 15 minutes and is loaded with cream cheese, fresh corn, mayo, and loads of spices and fresh herbs! The perfect dip for tortilla chips!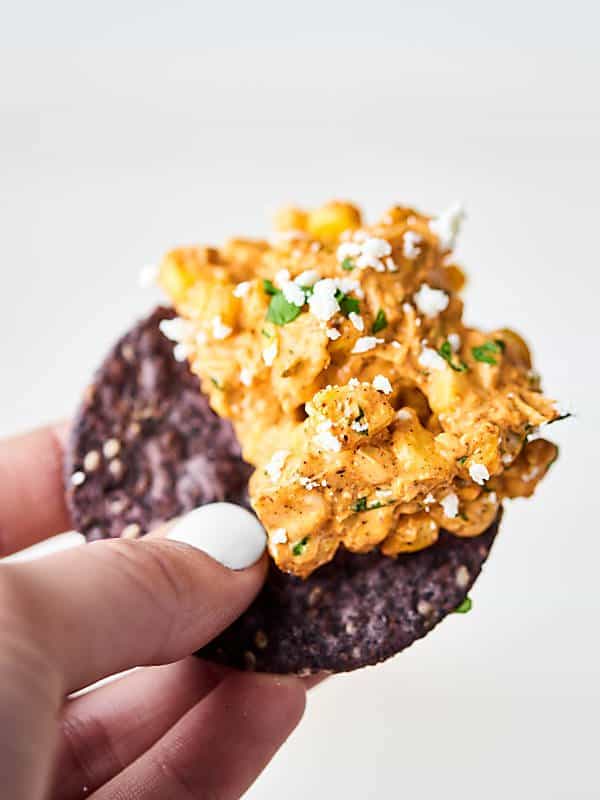 Game Day Mains
Caramelized Onion & Mushroom Pizza
This Caramelized Onion and Mushroom Pizza is *almost* as easy to make as it is to eat. 😉 Thin crust topped with onions, mushrooms, spinach, tons of cheese, and a little thyme!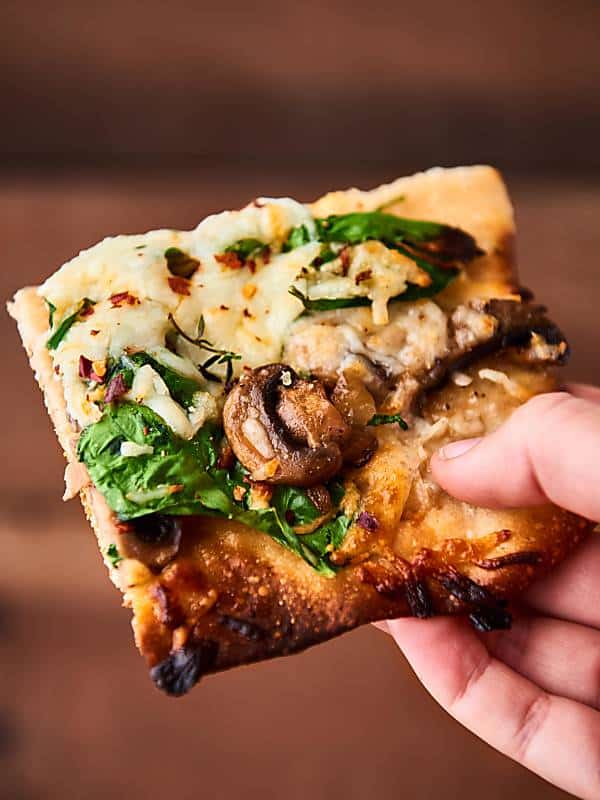 This Easy Beef Chili Recipe only contains FIVE ingredients (water and salt don't count 😉 ) and takes about 10-15 minutes to whip up. Ground beef, beans, tomato soup, brown sugar, and chili powder.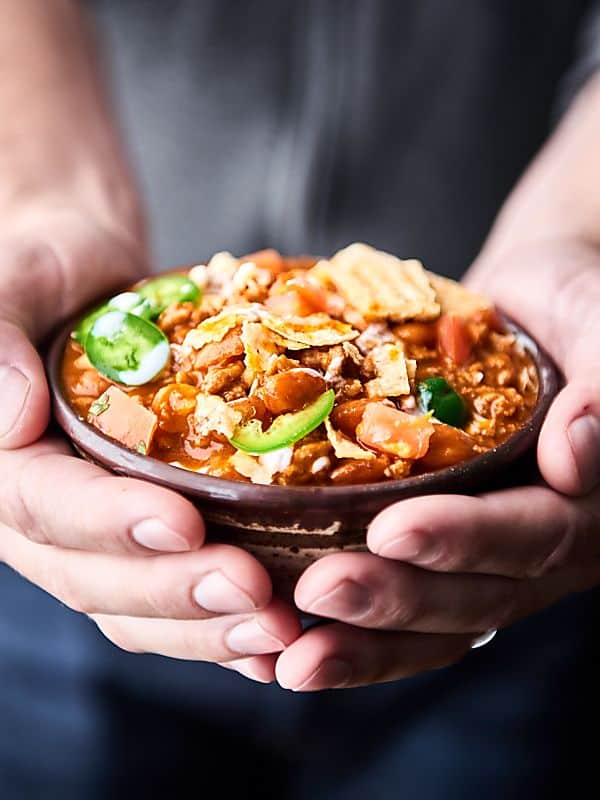 This Slow Cooker Mac and Cheese takes minutes to put together and is full of FOUR kinds of cheese: Asiago, Sharp Cheddar, Monterey Jack, and Gouda, which makes this the best holiday side dish!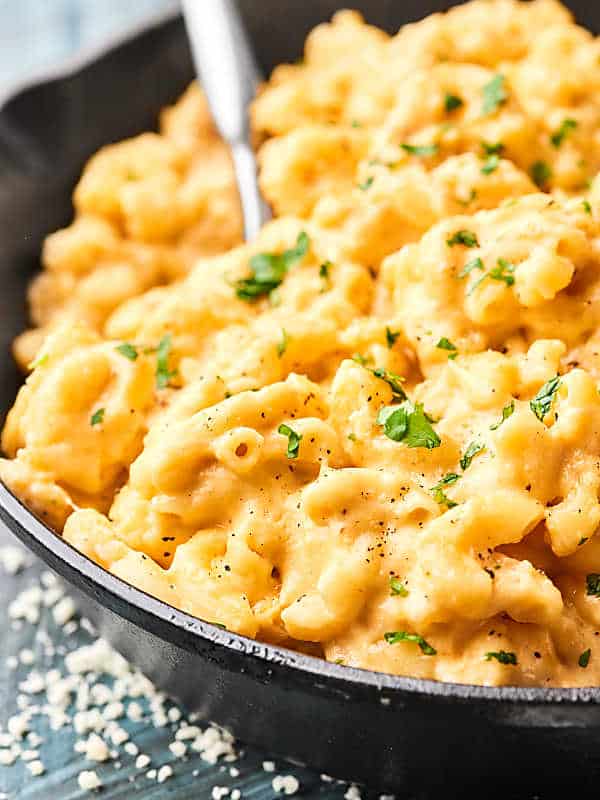 This Instant Pot Vegetarian Chili is SO quick and easy to make and full of vegetables, beans, and quinoa! Healthy. Gluten free. Vegan. Ready in 30 mins! Less than 300 calories per serving.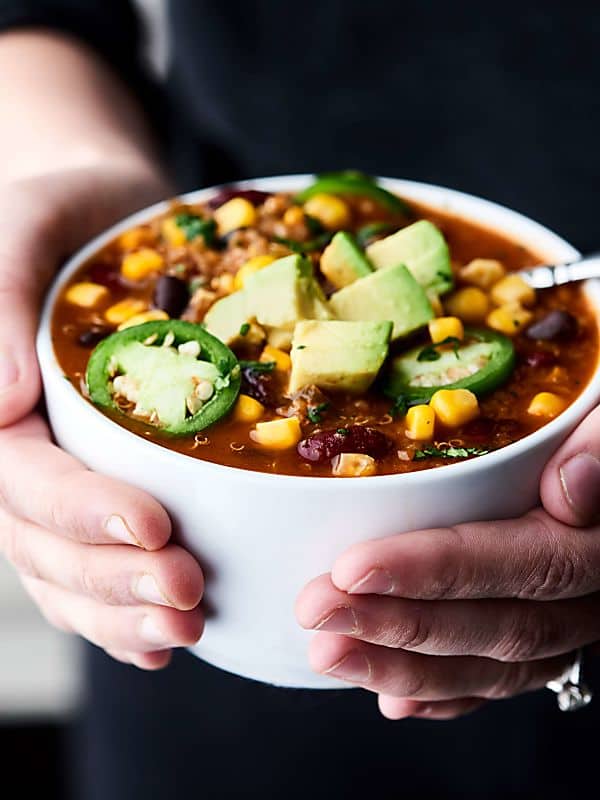 These Loaded Chicken Nachos have 12 layers! and are full of tender veggies, flavorful chicken, beans, corn, and TONS of cheese. Surprisingly quick, easy and delicious!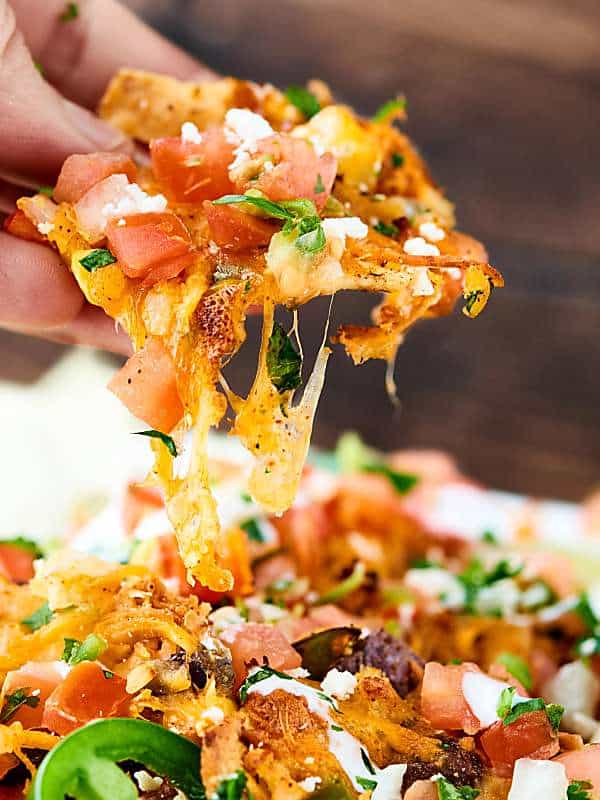 Game Day Desserts
Easy Granola Cookie Bars. Sugar cookie base topped with a peanut butter caramel, granola, chocolate, and sea salt!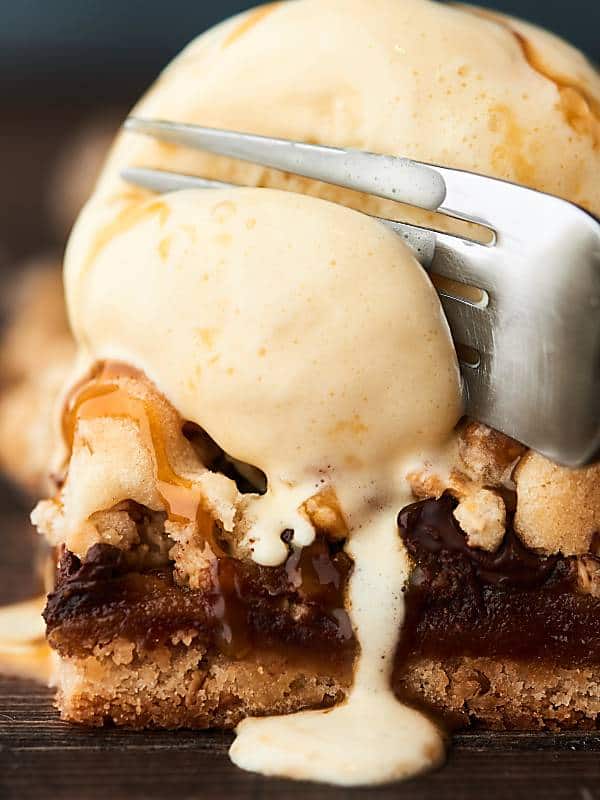 These No Bake Monster Cookie Bites only require 5 minutes of prep and 5 ingredients: peanut butter, honey, oats, chocolate chips, and M&Ms!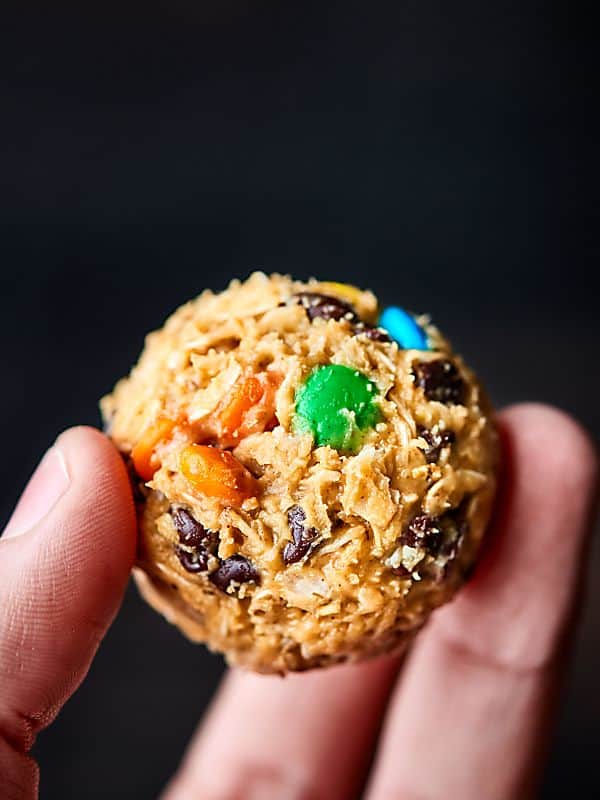 This is the best puppy chow recipe! Now, I know you probably just rolled your eyes, because who doesn't know how to make puppy chow?! Here's the thing. Most people don't make it right! In my recipe, the ingredients are the same, so what makes my puppy chow even better? The ratio! More chocolate, more peanut butter, more powdered sugar!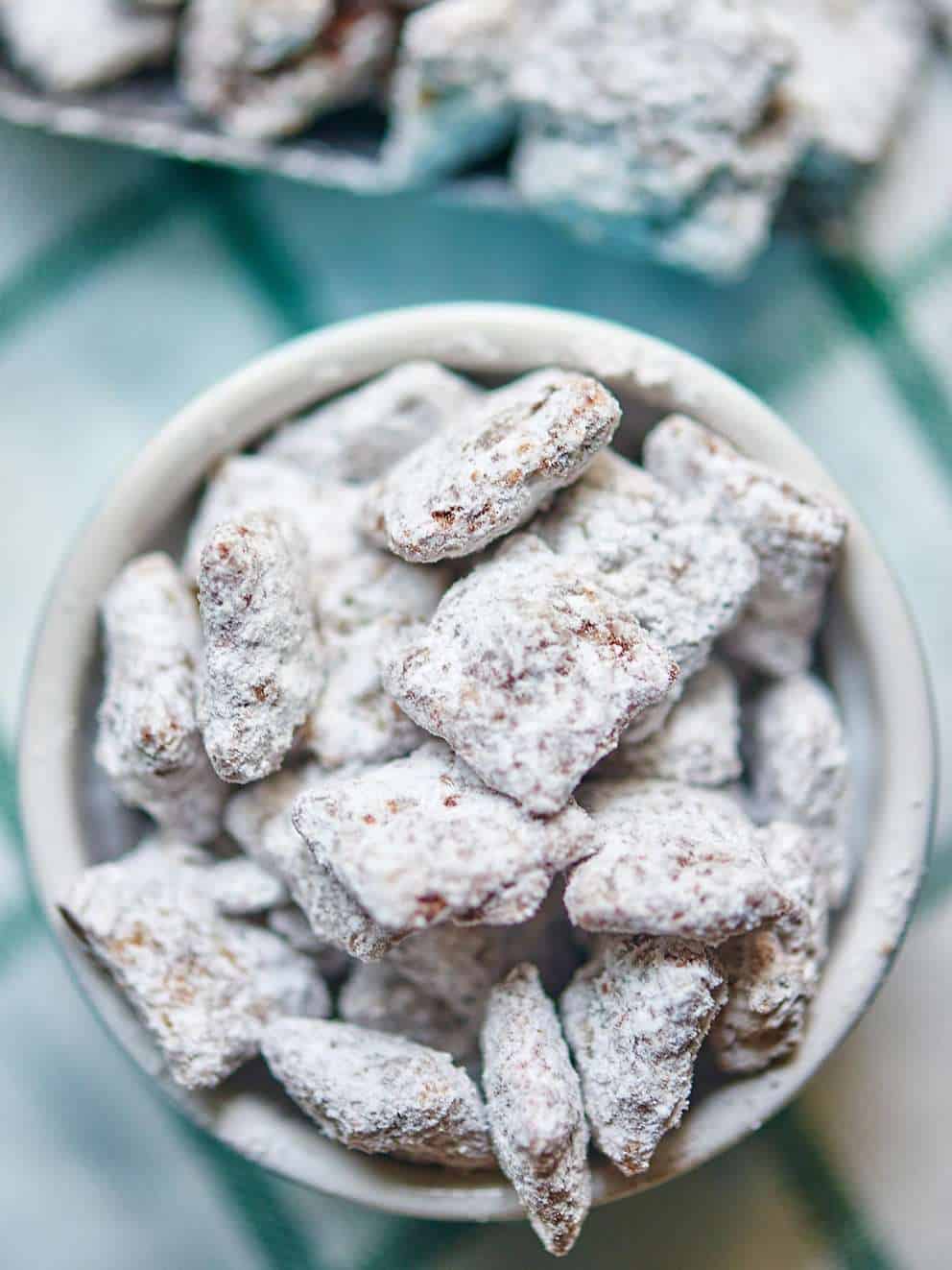 Only four ingredients, ten minutes, and one pot to make the BEST Rice Krispie Treats Recipe! This easy dessert is a sure crowd pleaser!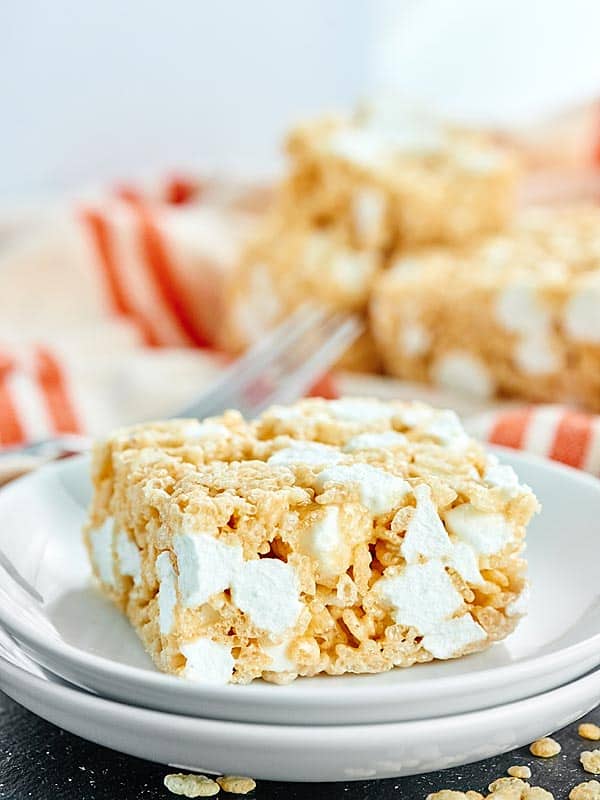 Just when you thought S'Mores couldn't possibly get better… enter: Sweet & Salty S'Mores Bars! Potato chips, honey graham cereal, marshmallows, milk chocolate bars, and butter!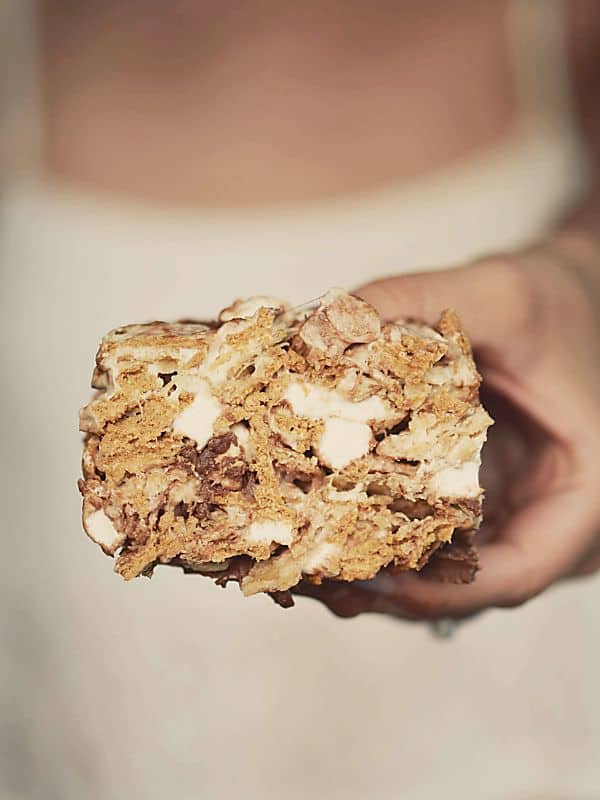 Game Day Drinks
Five Ingredient Margaritas – 4 Ways! Citrus Margarita. Spicy Mango Margarita. Mojito Margarita. Cucumber Chili Margarita. Cheers!