Treat Mom to breakfast or brunch in bed with any of these delicious and easy Mother's Day brunch recipes!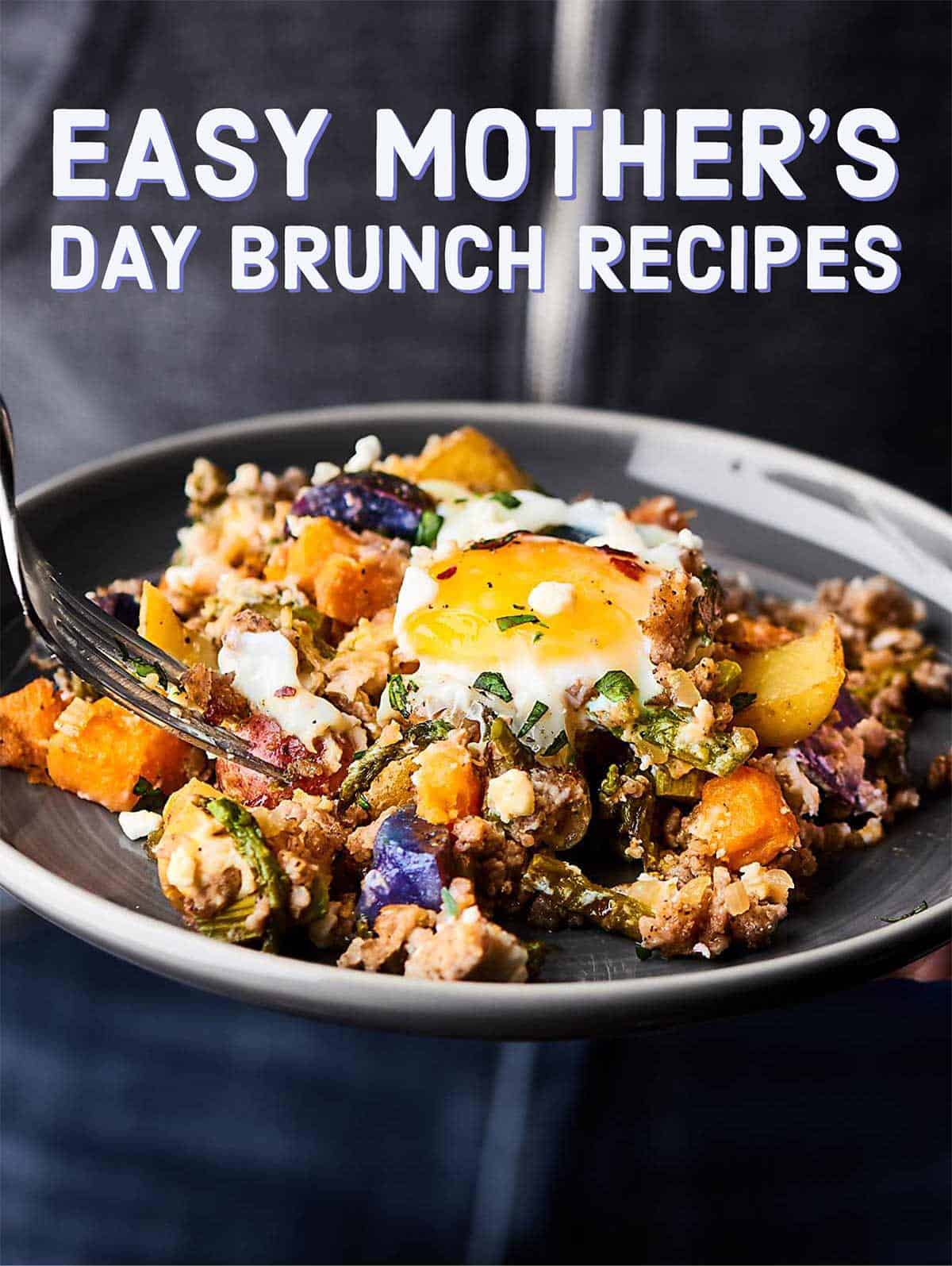 Holy cow! How the HECK is Mother's Day this Sunday already?!
If you plan on making Mom a little something special, but have absolutely no idea what to make, have no worries, because I promise, all of the recipes today are SO easy and delicious.
Enjoy!
Sweet Brunch Recipes
Tons of zucchini on your hands? Vegan Zucchini Bread tooooo the rescue! It's tender, it's moist, and it's loaded with cozy cinnamon, sweet brown sugar, coconut oil, and of course, plenty of zucchini!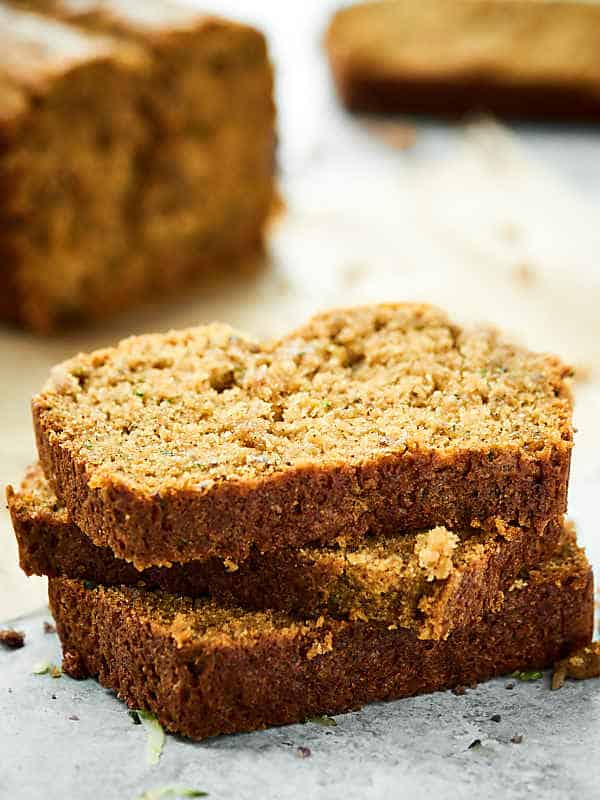 These double chocolate bananas muffins are ridiculously easy to make . . . and even easier to eat. Full of ripe bananas, brown sugar, cocoa powder, and dark chocolate chunks! Socially acceptable for breakfast, but decadent enough for dessert. 😉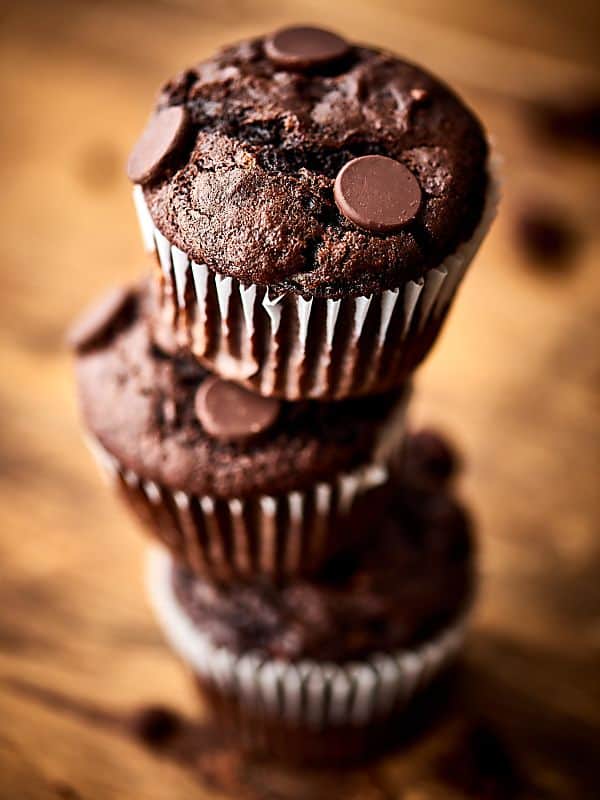 Coconut Lemon Sweet Rolls w/ a White Chocolate Coconut Lemon Cream Cheese Frosting. The perfect, summery breakfast!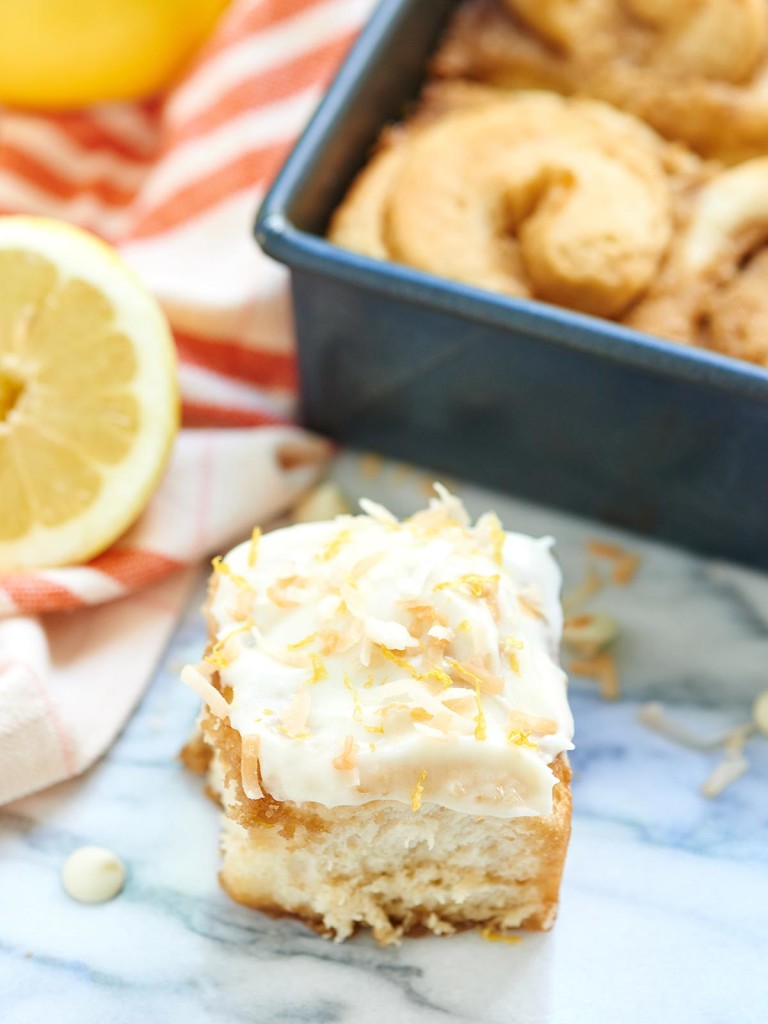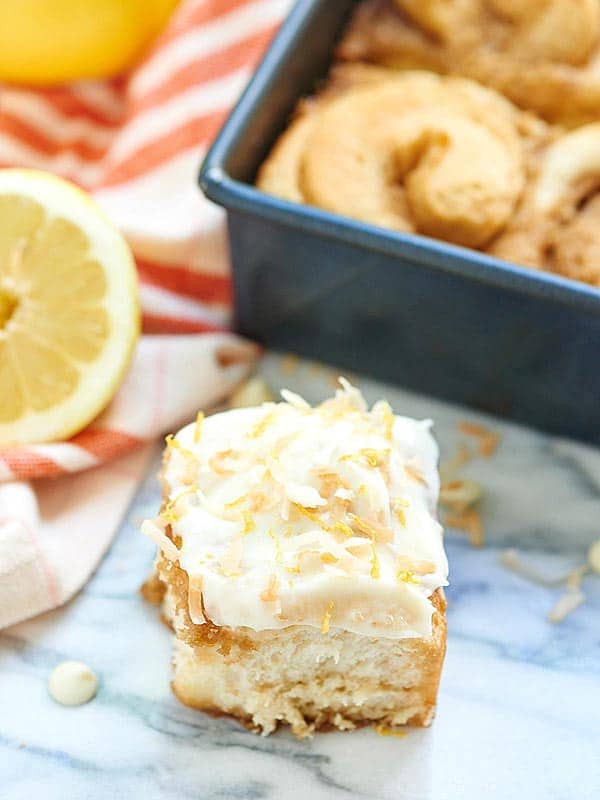 These Vegan Banana Chocolate Chip Muffins are healthy & use natural ingredients like agave, bananas, whole wheat pastry flour, coconut oil & almond milk!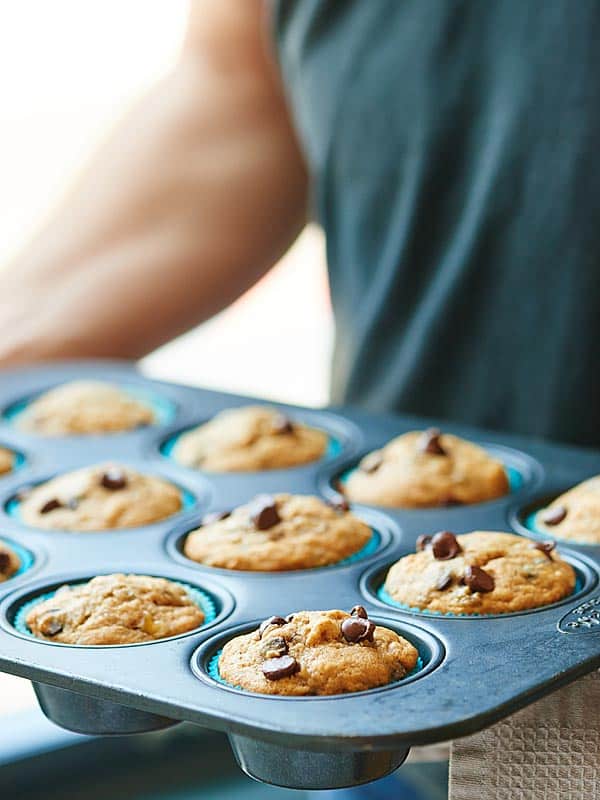 Only 5 ingredients (I don't count the salt 😉 ) and 10 minutes are needed to make these Healthy Fruit Tarts! A simple crust made of cashews and raisins is topped with vanilla greek yogurt and loads of fresh raspberries. Healthy enough for breakfast, yet decadent enough for dessert!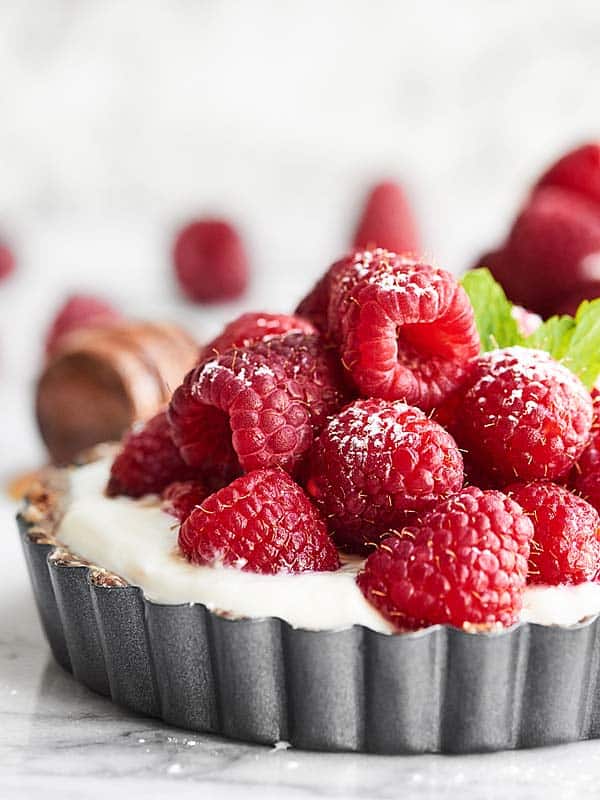 Savory Brunch Recipes
This Sausage and Potato Breakfast Hash only requires SEVEN ingredients: sausage, olive oil, potatoes, asparagus, onions, goat cheese, and eggs! Easy and delicious!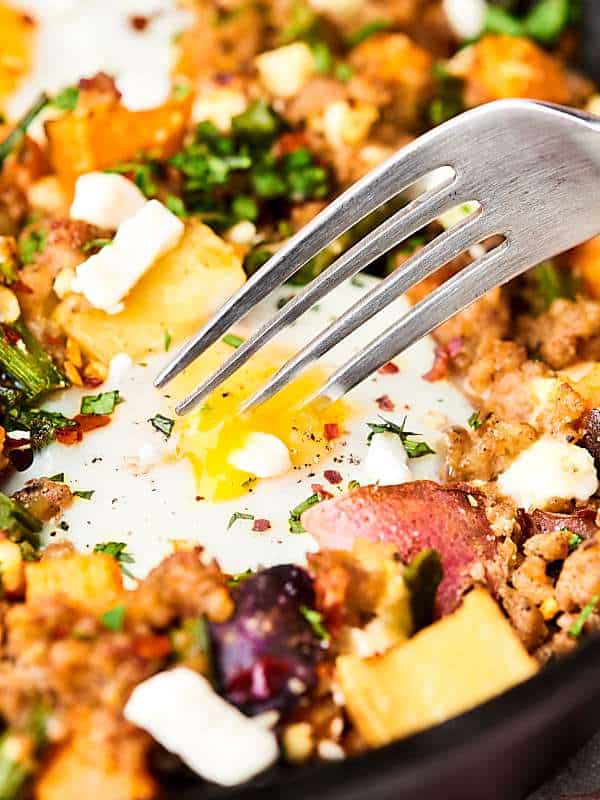 These Mini Breakfast Pizzas are my latest breakfast obsession. Pita topped with fresh pesto, savory sausage, melty mozzarella, and a gooey egg!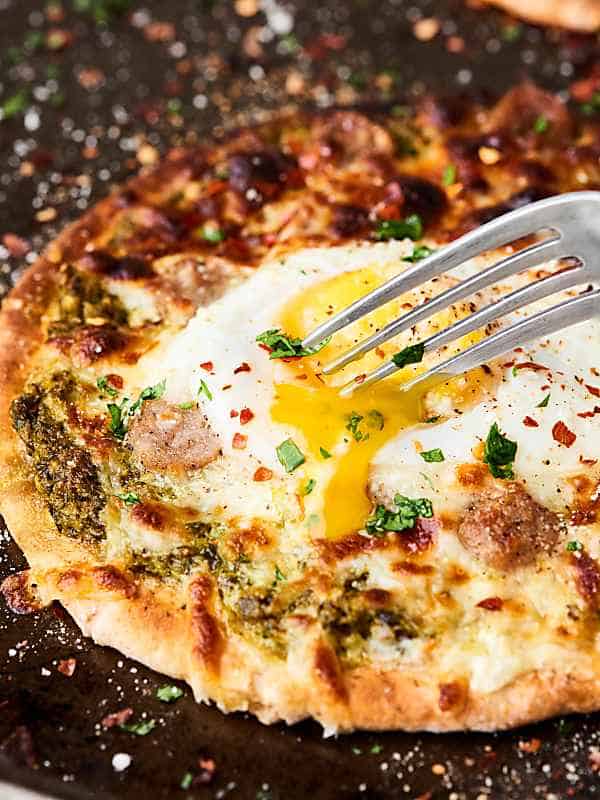 This Ham and Cheese Breakfast Casserole Recipe is SO quick & easy (less than 10 minutes of prep) and full of hash browns, eggs, ham, and plenty of cheese!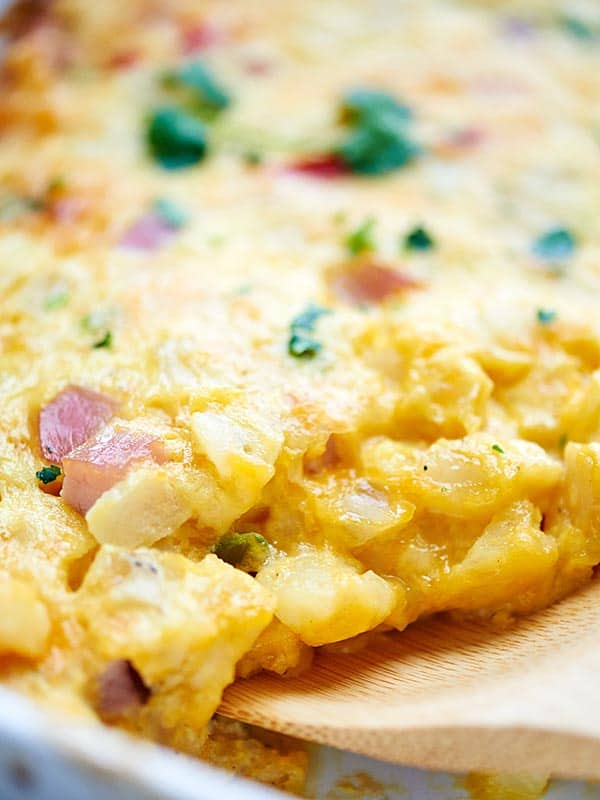 These Breakfast Bacon Bread Bowls are a breakfast lovers dream come true: rolls stuffed with bacon, eggs, and cheese! Perfect for quick and easy, on the go breakfasts!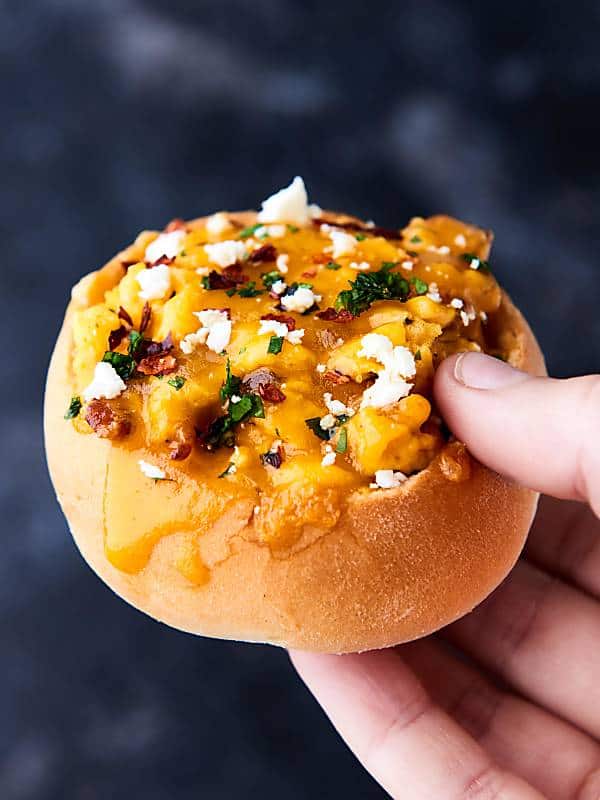 This Waffle Sausage Breakfast Casserole requires minimal prep and is loaded with waffles, sausage, eggs, cheese, and maple syrup! Sweet/savory brinner perfection!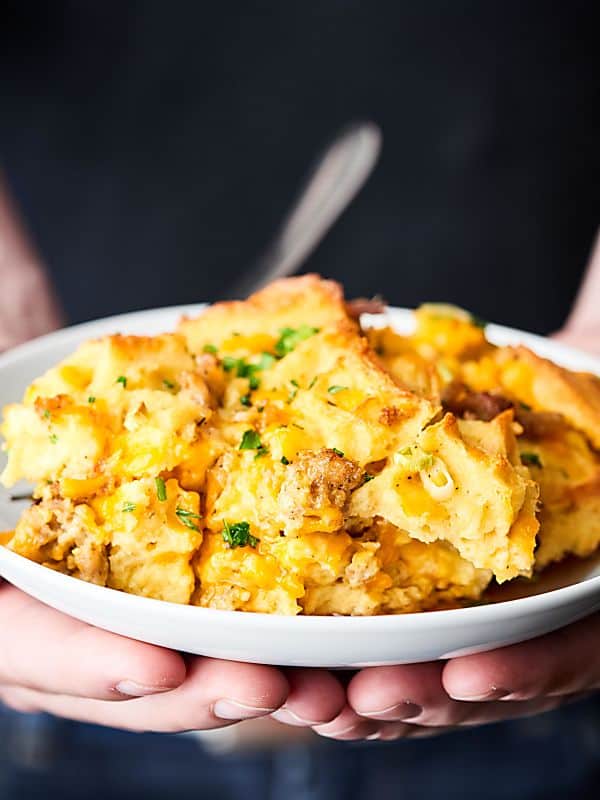 Brunch Soups & Salads
Southwestern chicken salad cups. Baked wonton cups filled with chicken, corn, beans, peppers, greek yogurt, lime, and taco seasonings! About 100 calories per cup! Great for easy lunches, snacks, or a big party!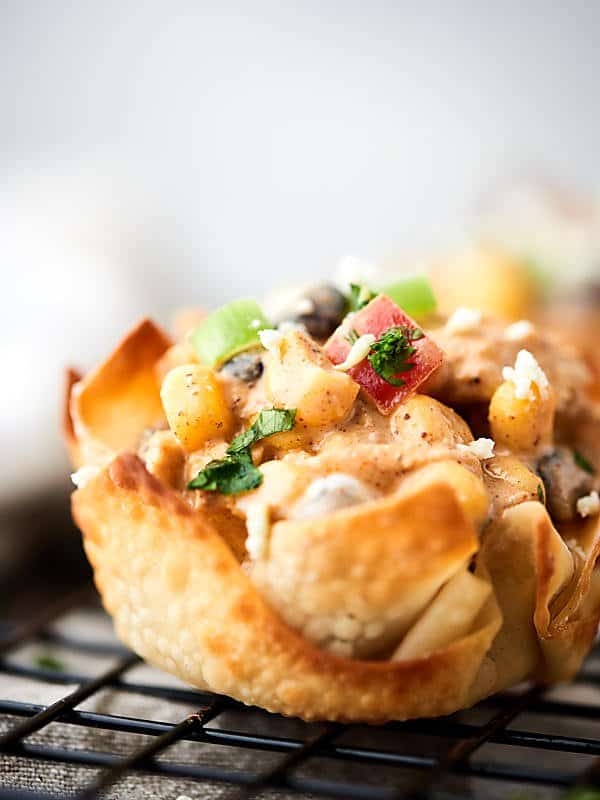 This Roasted Carrot Soup is healthy, vegan, gluten free, and loaded with roasted carrots, onion, garlic, ginger, and coconut milk! Easy and delicious!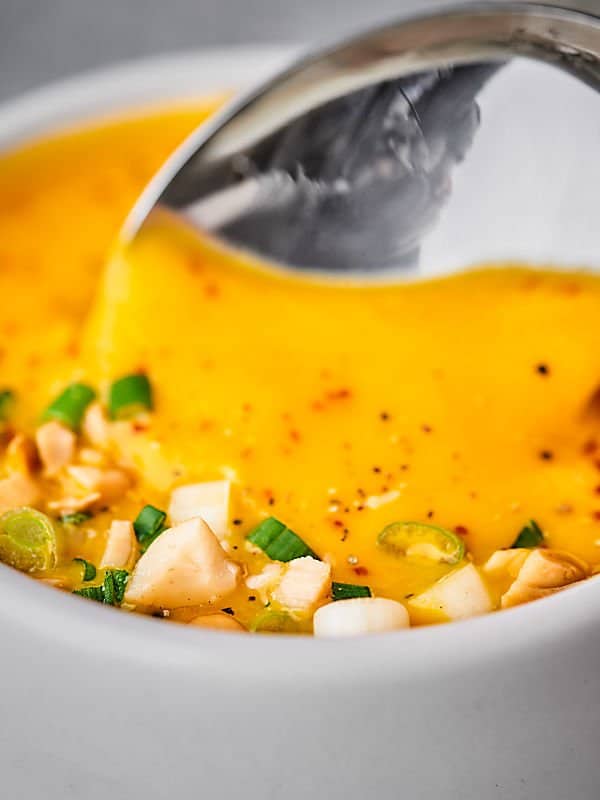 This Roasted Sweet Potato and Wild Rice Salad makes the perfect, healthier, light fall lunch or vegetarian side dish addition to your Thanksgiving menu!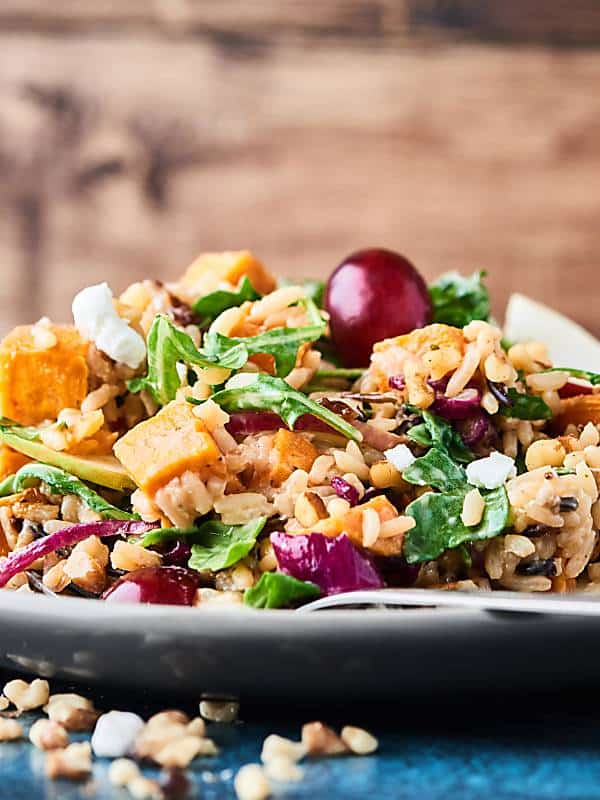 This Easy Cheesy Corn Chowder is loaded with potatoes, sweet corn, creamed corn, bacon, and three kinds of cheese! 20 minute, 1 pot meal!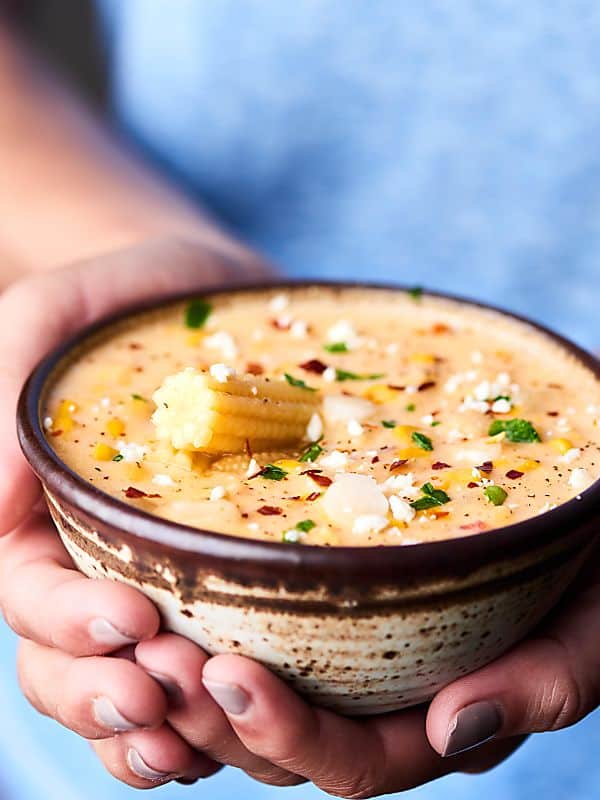 Hearty farro meets loads of fresh, crunchy veggies, tangy red wine vinegar, chickpeas, and spices to make this healthy and delicious Mediterranean Farro Salad Recipe!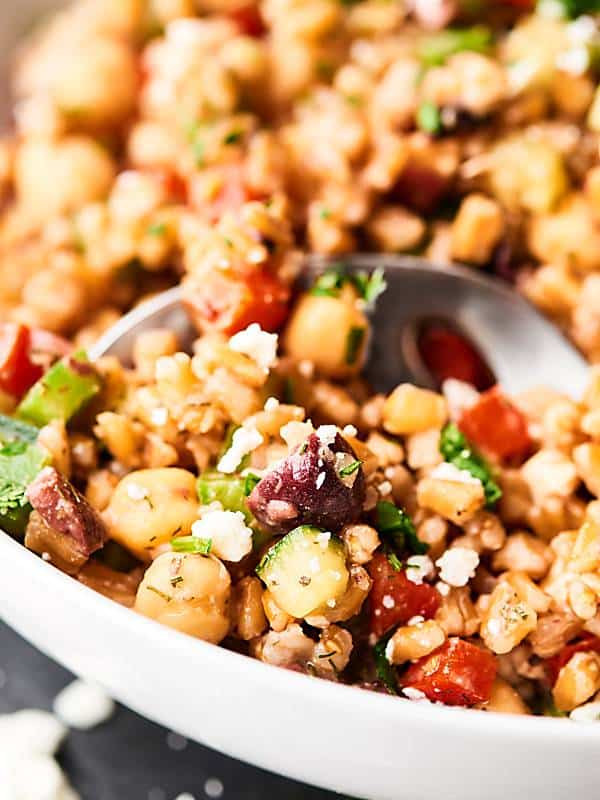 Bonus: Dessert (Because Mom deserves it)
An ultra tender cake with slightly crisp edges and a perfectly white chocolate lemon-y molten lava gooey center, this Lemon Lava Cake is surprisingly simple to make and is in other words: heaven. 😉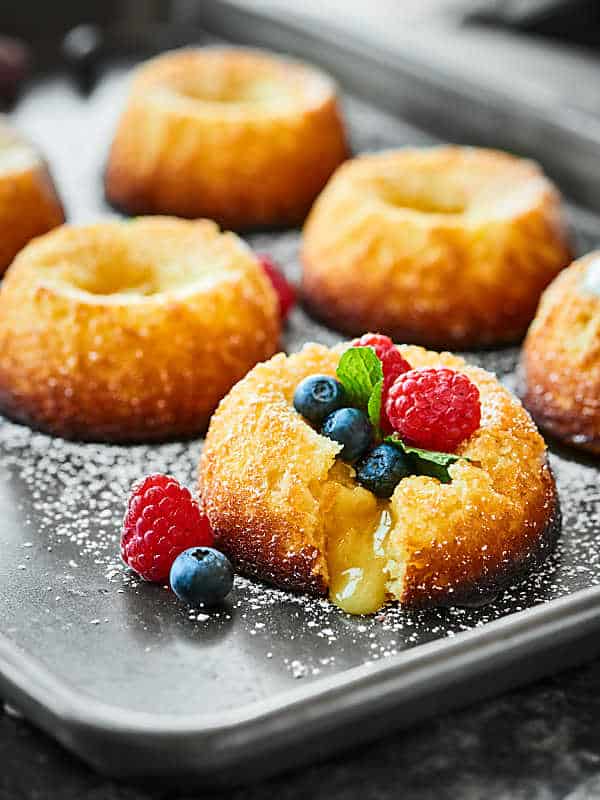 Carrot Cake Cookies with Toasted Coconut Cream Cheese Frosting. Quick. Easy. Yummy! Cookies made with boxed carrot cake mix and loaded with white chocolate chips!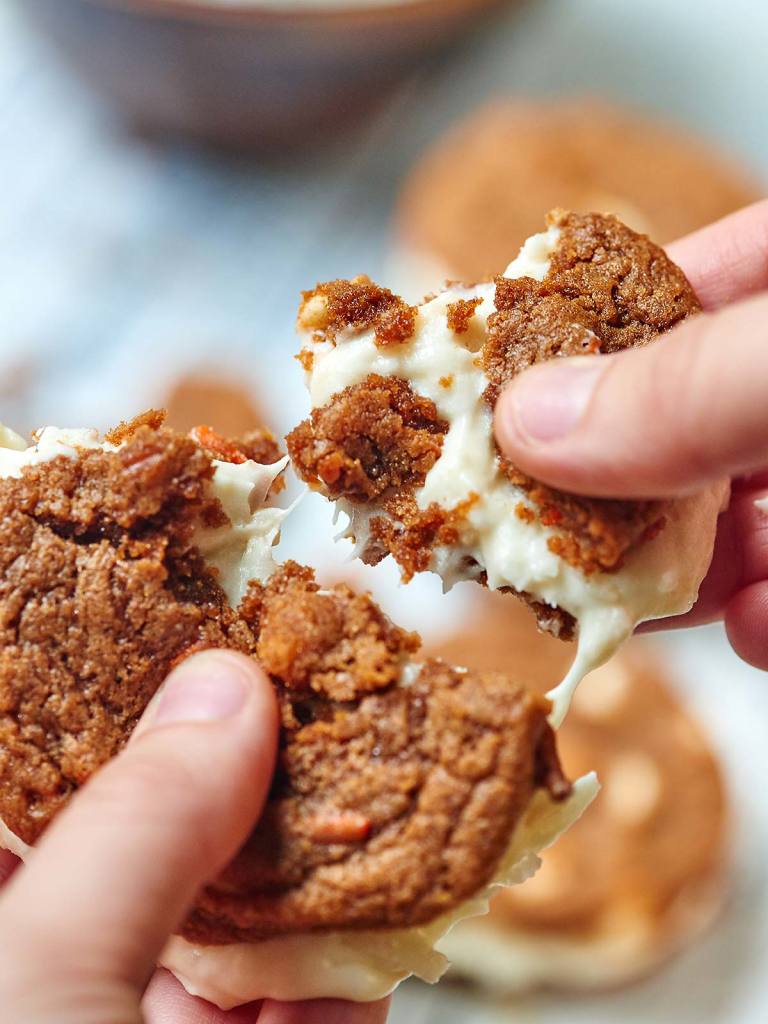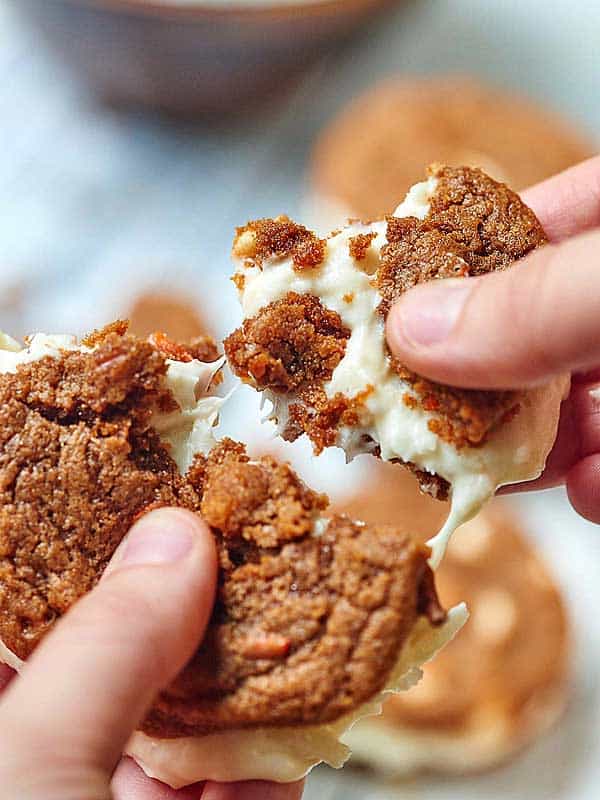 These Vegan Lemon Pound Cake Cupcakes are dense, moist, perfectly lemony, and smothered in the most delicious two ingredient glaze! A great dessert for warmer weather.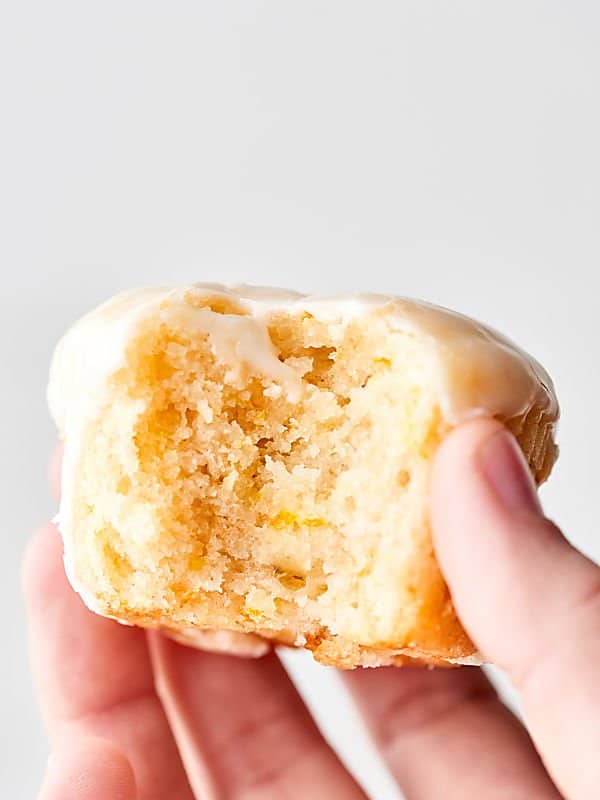 A spring twist on a chocolate classic, these lemon crinkle cookies are bright, lemon-y, and perfectly sweet! My secret ingredients? Lemon pudding mix, white chocolate, and lemon extract!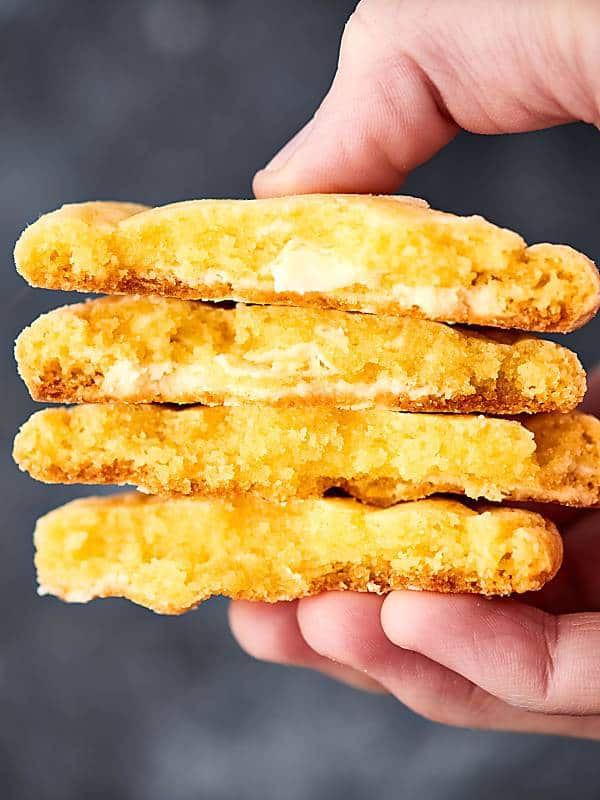 Cake mix kicked up a notch to make this Carrot Poke Cake Recipe! Carrot cake is drizzled with cream of coconut then smothered in a homemade caramel cheesecake cool whip frosting.
Happy Mother's Day!
– Jennifer
What are YOU making for Mother's Day? Show Me the Yummy!