Today, I've gathered up my favorite Mother's Day Recipes (keeping them light, fresh, and springy for the most part) for brunch, dinner, dessert, and of course, drinks… because sometimes mama needs a cocktail. 😉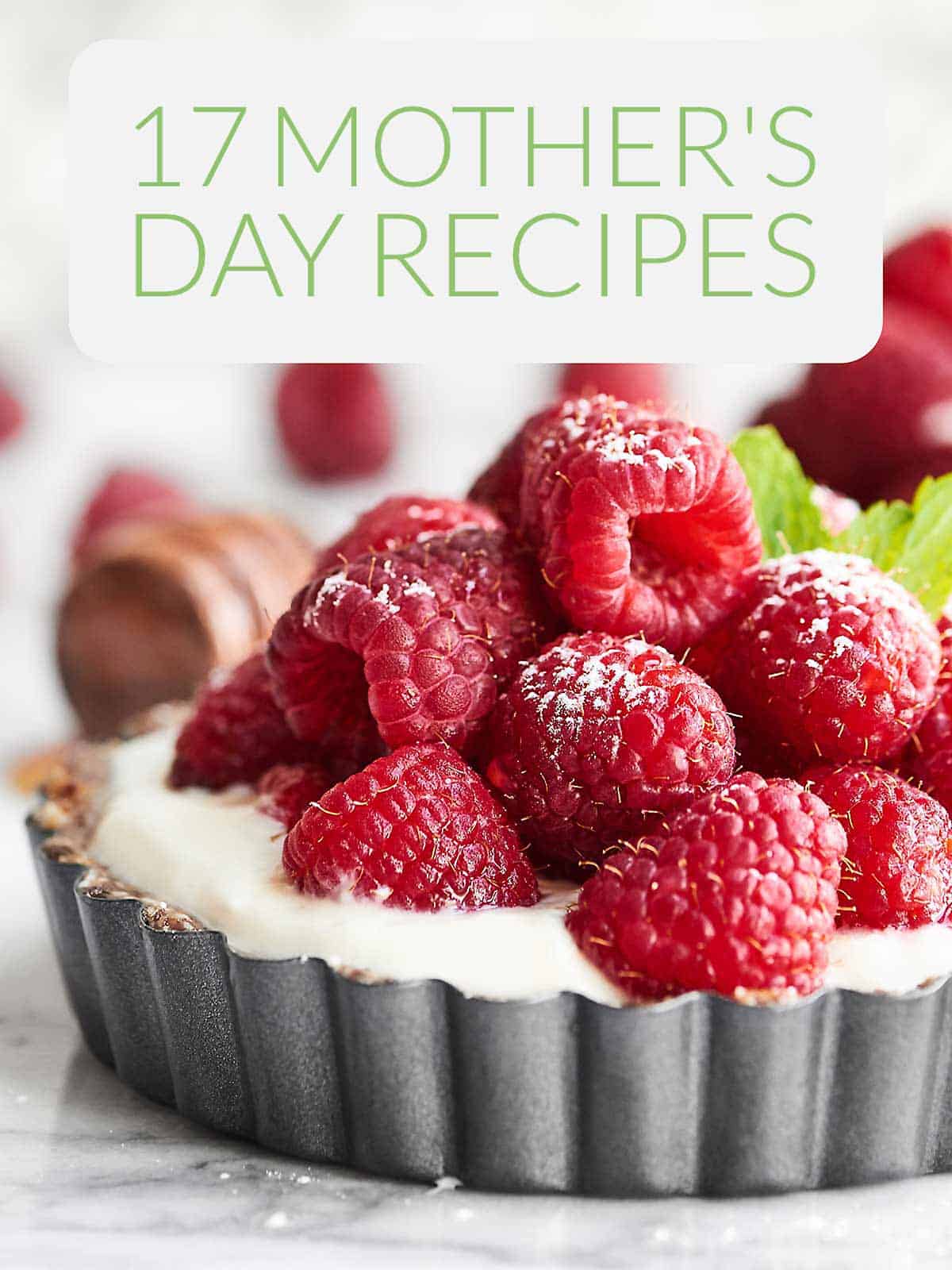 As my sister and I got older, we loved making my mom dinner for Mother's Day. I remember one year we attempted to make a gigantic roast chicken with a bunch of sides and these really complicated caramel stuffed coconut cakes for dessert.
Sounds delicious, yes? Wellllll. . .  I think we bit off slightly more than we could chew, but it's the thought that counts, right?
Keeping that experience in mind, I wanted to give you guys recipes that were ultra delicious and something mom would love BUT also super easy.
Browse around below and see my FAVORITE Mother's Day Recipes for brunch, dinner, dessert, and drinks!
Happy Mother's Day!
Brunch:
Only 5 ingredients are needed to make this Strawberry Chia Jam. It's vegan, gluten free, easy to make, so much healthier than many store bought brands, and helllooo is ultra delicious! Perfect on crusty ciabatta with a little creamy, salty ricotta.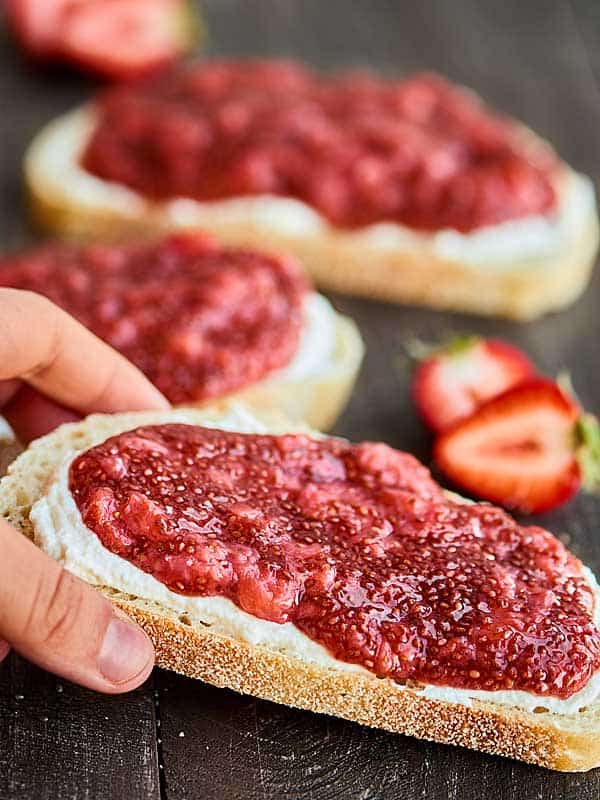 This Cherry Smoothie Bowl Recipe is so easy, healthy, and delicious! Made with only three ingredients: frozen cherries, greek yogurt, and Bai Ipanema Pomegranate, this smoothie bowl is the perfect healthy, gluten free breakfast or snack! The best part? The toppings! Let the kids design the bowl and present it to Mom as little Mother's Day treat.
These are probably my favorite of the Mother's Day Recipes! These Vegan Banana Chocolate Chip Muffins are healthy and use natural ingredients like agave, bananas, whole wheat pastry flour, coconut oil and almond milk!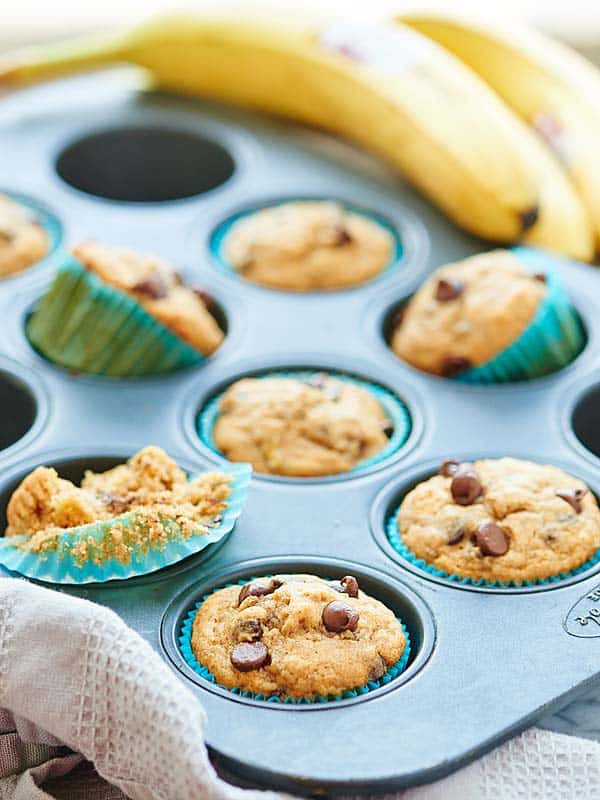 Ok wait. Maybe THESE are my favorite 😉 Coconut Lemon Sweet Rolls with a White Chocolate Coconut Lemon Cream Cheese Frosting. The perfect, spring-y breakfast treat for Mom!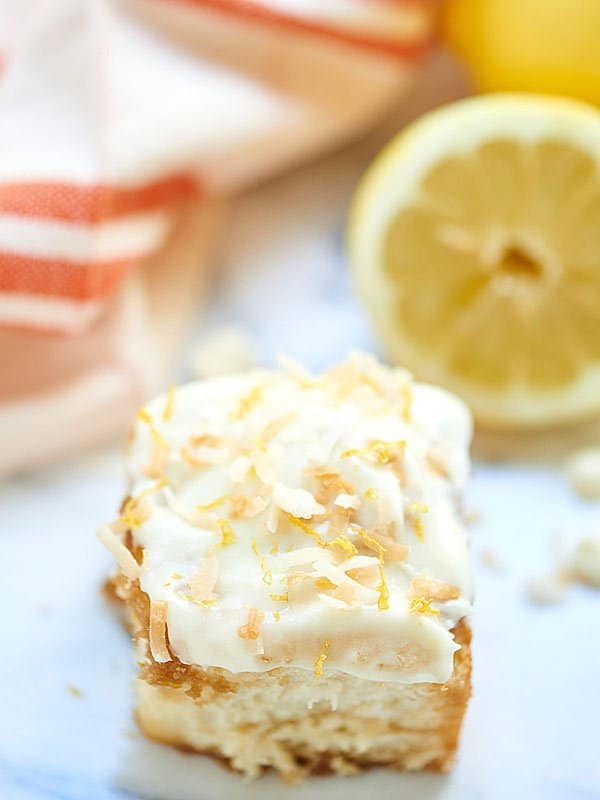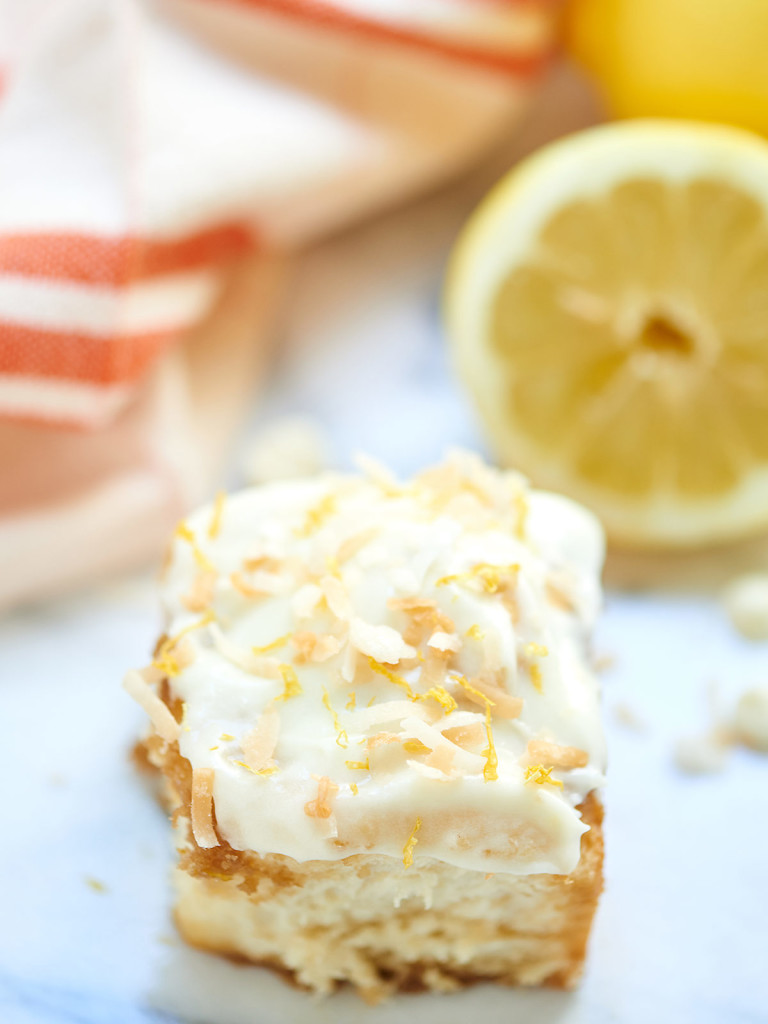 Scones two ways!
1. Lemon Coconut White Chocolate
2.  Pesto
Both are super easy, made in a muffin tin, and have perfectly fluffy centers with crunchy exteriors!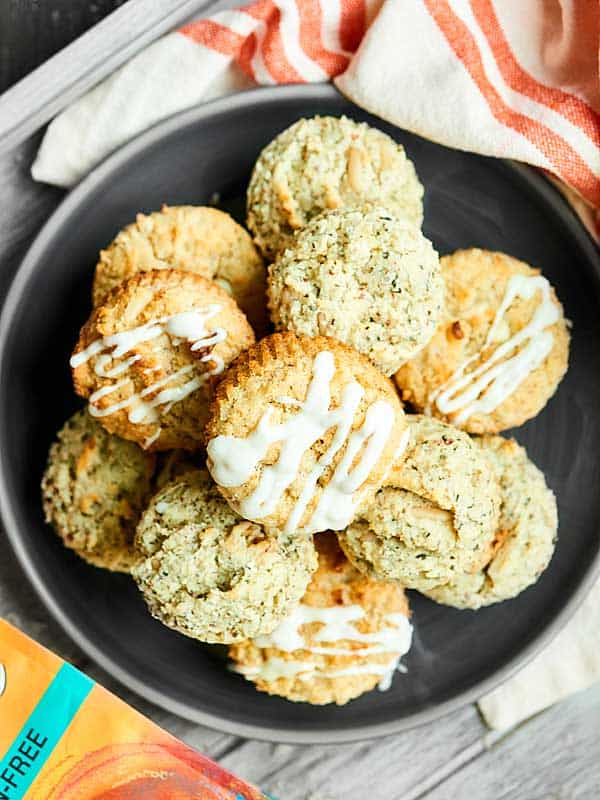 Dinner:
This Strawberry Goat Cheese Bruschetta is my still one of my favorite appetizers. Slightly chewy bruschetta is topped with creamy goat cheese, peppery arugula, juicy strawberries, and earthy basil! Mom will not be disappointed if you start a meal with these.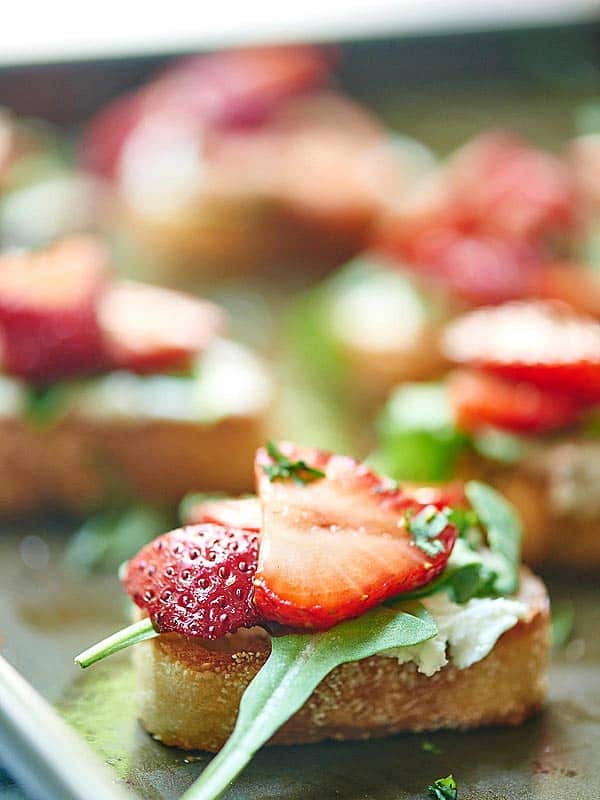 This Strawberry Baked Brie is the EASIEST (ahem and gooiest) of the Mother's Day Recipes! Warm brie is topped with strawberries, basil, pecans, and a simple balsamic/honey marinade.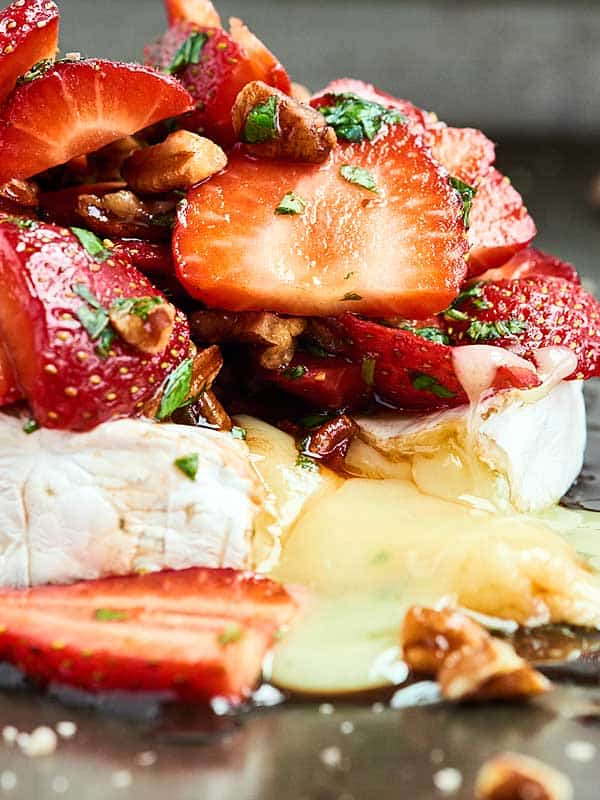 Baked pork tenderloin at it's finest! This Lemon Herb Pork Tenderloin Recipe is healthy, easy, and full of fresh spring flavors like lemon, dijon, & garlic! Serve this with my Roasted Potatoes & Green Beans for a complete, healthy, well rounded meal!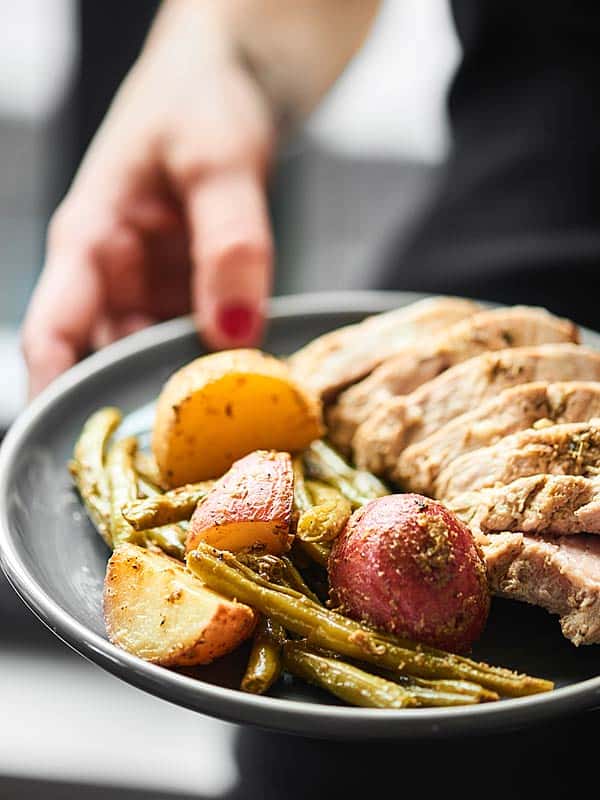 This Beet Pasta Recipe is perfect for Mom! Made with fresh beet pasta, lemon juice, a touch of olive oil, arugula, goat cheese, and toasted pine nuts, this pasta is easy, fresh, and delicious!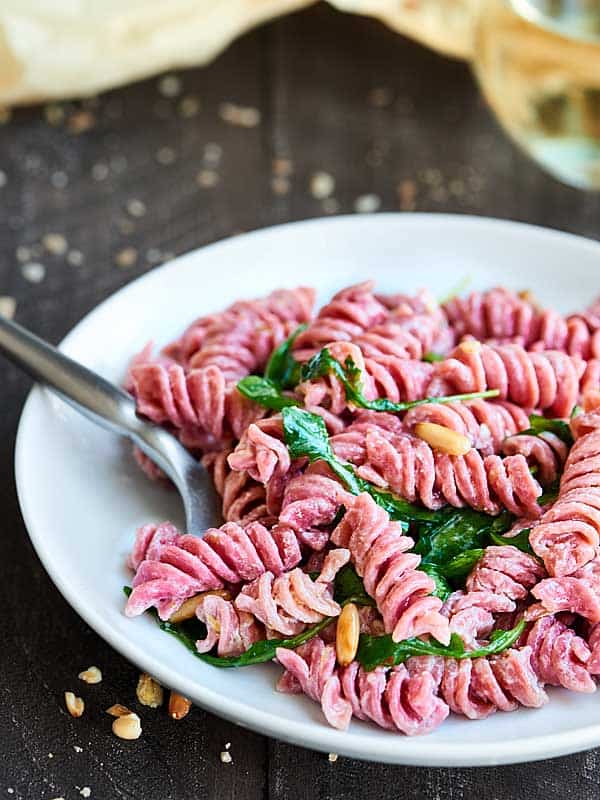 This Pesto Risotto with Roasted Chicken and Vegetables is made with pan roasted chicken, prosciutto, sweet potatoes, green beans and cilantro pesto risotto! It's ridiculously delicious. Not feeling the risotto? Try my Cilantro Pesto over pasta for a quick, simple, and elegant meal!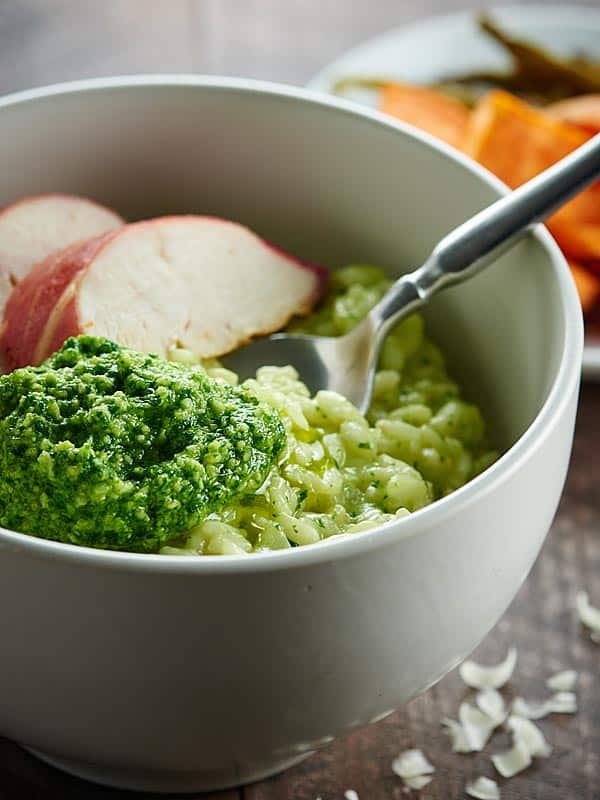 This Portobello Mushroom Burger is vegetarian, healthy, can be gluten free, and is topped with caramelized onions, a homemade basil pesto, and goat cheese! I'm drooling just thinking about these.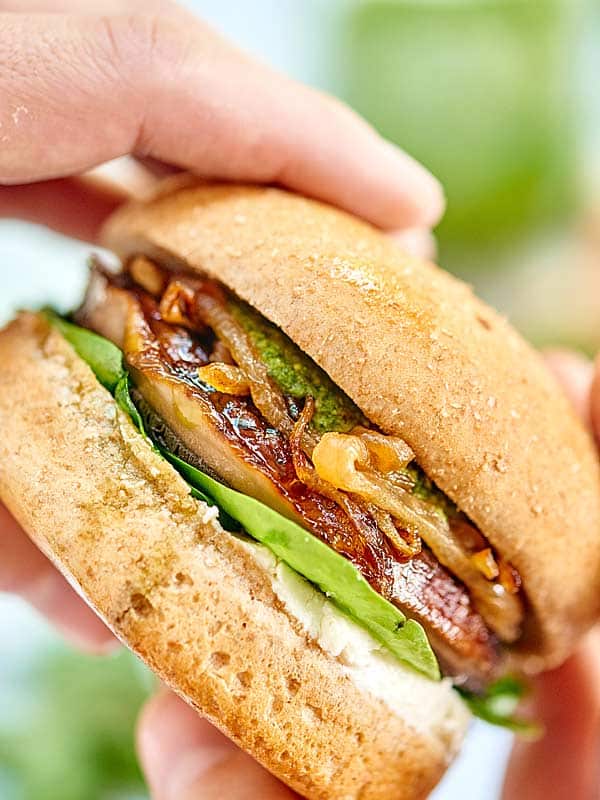 Dessert:
Only 5 ingredients and 10 minutes are needed to make these Healthy Fruit Tarts! A simple crust made of cashews and raisins is topped with vanilla greek yogurt and loads of fresh raspberries. Healthy enough for serving Mom breakfast in bed, yet decadent enough for dessert!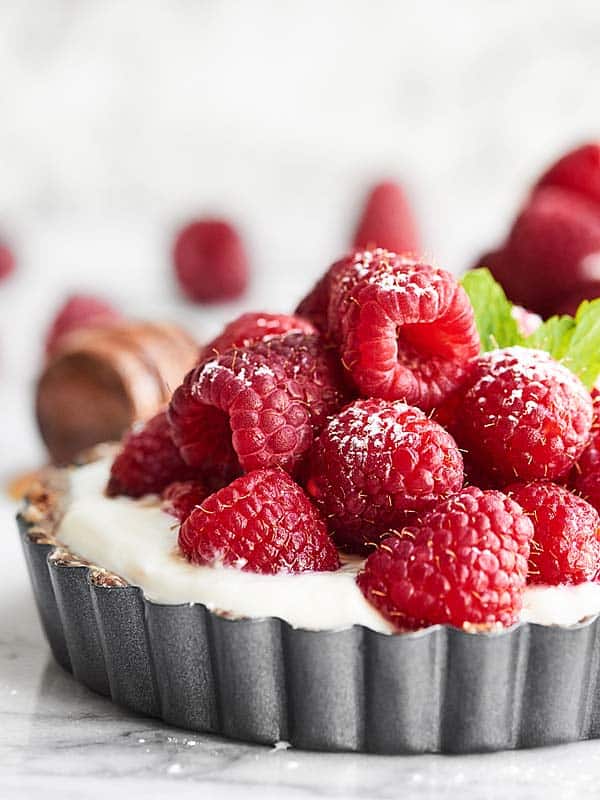 This Chocolate Strawberry Cupcakes Recipe is a twist on one of my favorite treats, chocolate covered strawberries. A moist, strawberry flavored cupcake smothered in the creamiest chocolate buttercream.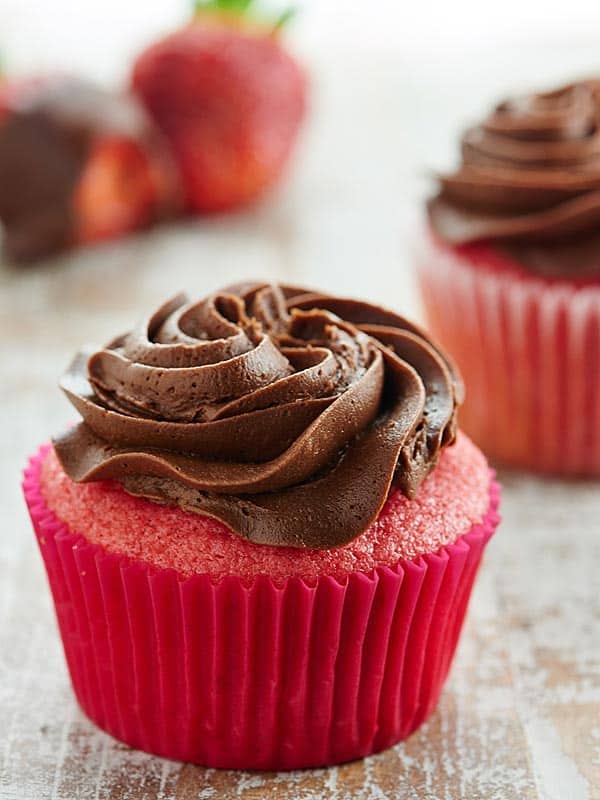 This Vegan Flourless Chocolate Cake Recipe is easy to make, gluten free, and is made with better for you ingredients to make a slightly healthier, fudge-y cake! Mom will ♡ it.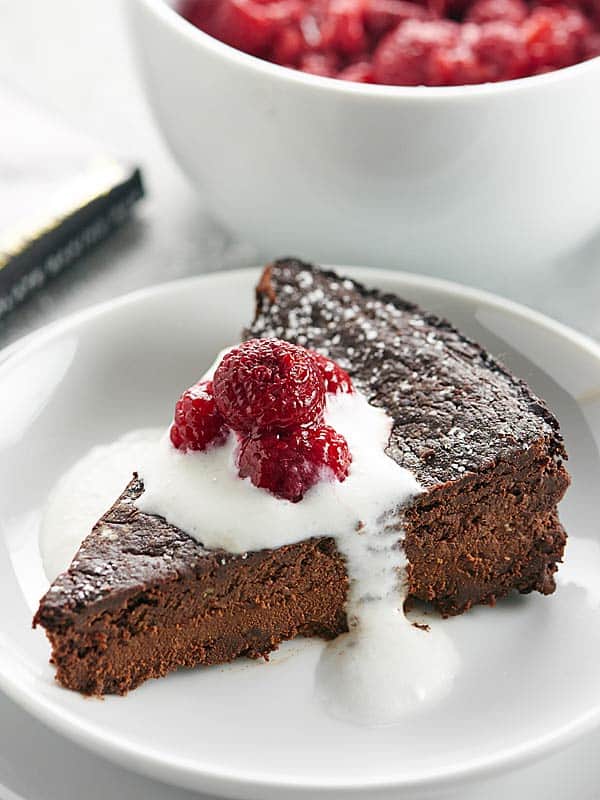 Drinks:
This honey strawberry lemonade only has four ingredients and is naturally sweetened. Add a shot of gin for an adults only cocktail for Mom to enjoy!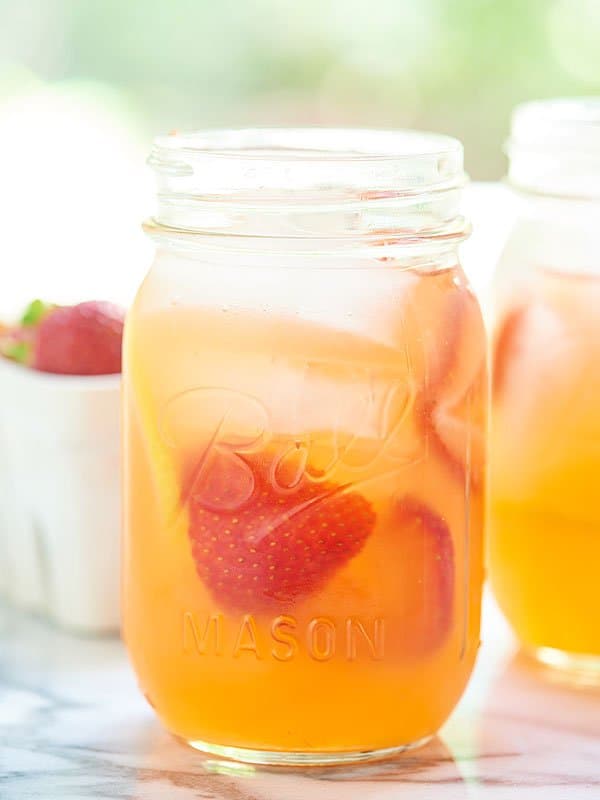 A twist on a classic, this Strawberry Jalapeno Margarita Recipe is quick and easy to put together, and is the perfect combination of sweet from the strawberries, spicy from the jalapeno, salty from the chili powder/salt rim, and a little tart from the lime.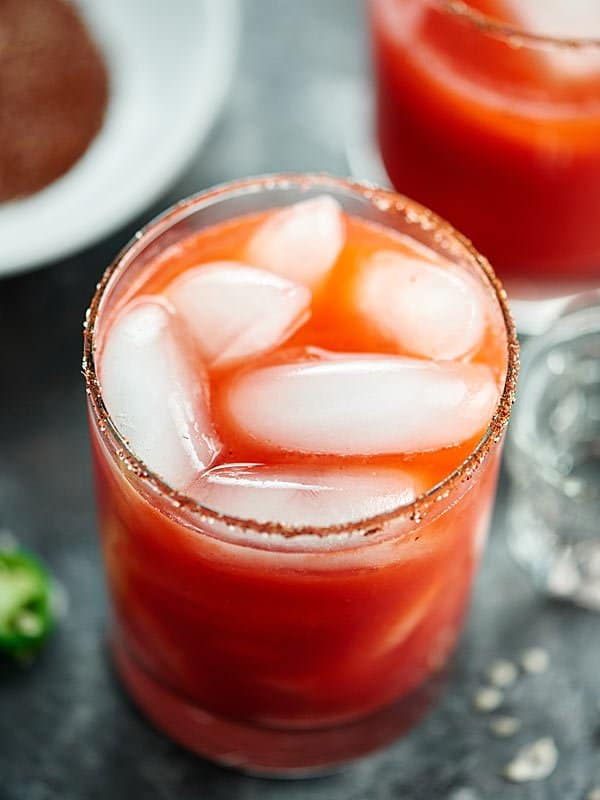 If you don't make anything else, make THIS for Mom. Out of all the Mother's Day Recipes, this is hands down my favorite. This Watermelon Sangria is summer in a glass! Fresh watermelon, strawberries, and lemons make it so seasonal. The addition of wine and vodka doesn't hurt either. 😉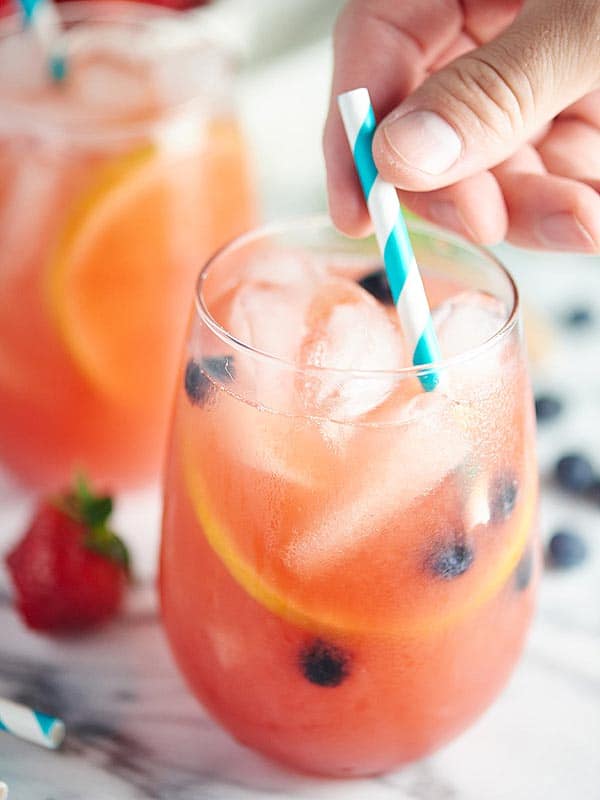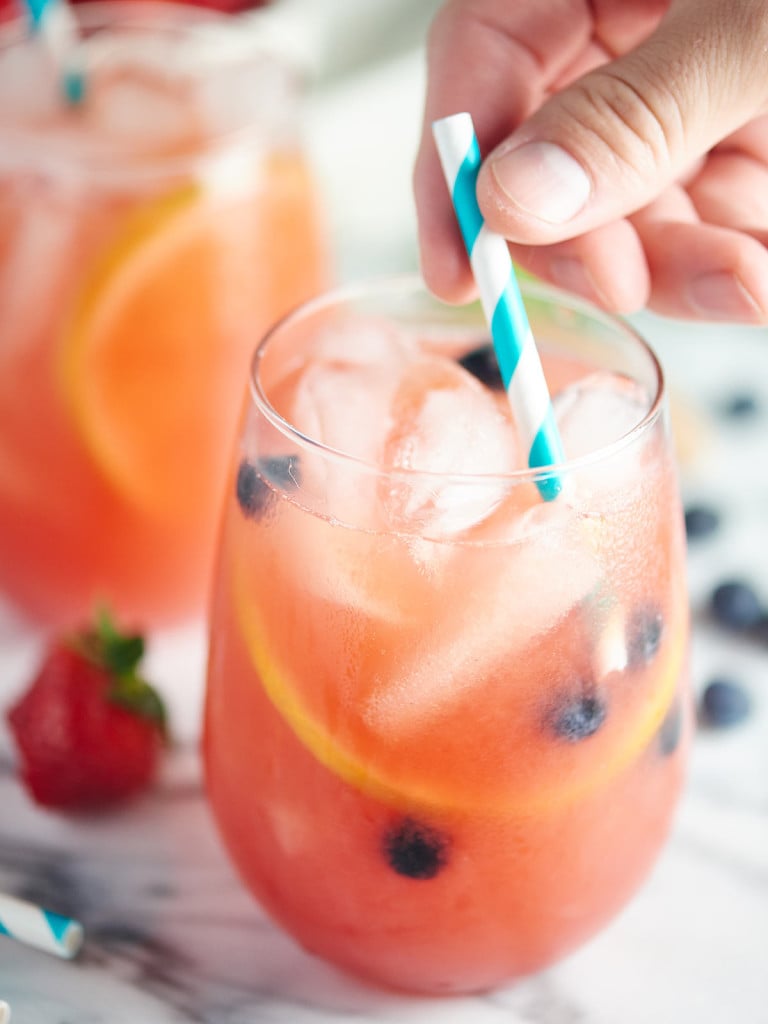 Happy Mother's Day to all the wonderful moms (& future moms). I hope you all have a wonderful day full of yummy eats and treats!
– Jennifer
Need more recipe ideas? Check out my Mother's Day Recipe Round Up 2015!
What's your favorite way to treat Mom? Show me the yummy!