The ultimate guide to Easy Christmas Desserts! Whether you want classics like peanut clusters or something with a twist, we've got you covered!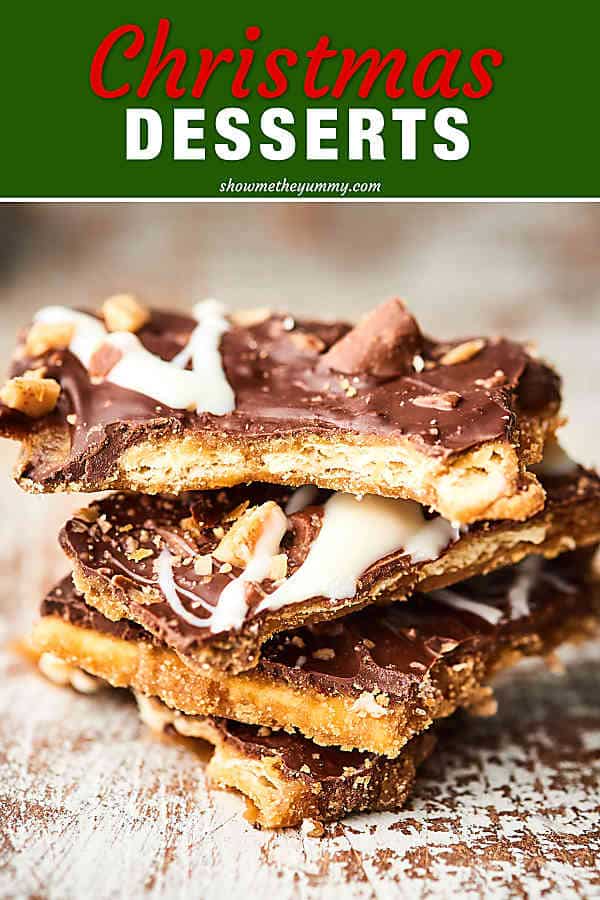 I love Christmas time…and I especially love Christmas desserts. Pies, cookies, candy, you name it.
Whether you're looking for sweet treats to package up as gifts or looking for an elegant dessert to end your Christmas dinner, I've got you covered!
What dessert do you eat on christmas?
If you're looking for something fun and festive, or beautiful and elegant to enjoy after your Christmas meal, look no further than these awesome desserts!
Christmas candies
Christmas cookies are obviously a classic but if you've had your share of cookies and your sweet tooth still isn't quite satisfied, here are more delicious Christmas candies!
How do you package homemade christmas desserts for gifts?
Whether you're packing up a platter of cookies or wrapping up other goodies, sweets make perfect Christmas gifts!
Lay out on a platter. This option is great for brownies or fudge. Lay all the treats out in a single layer on a festive platter and cover with cling wrap. Throw a gift bow on top for a nice touch!
Stack in a tin or mason jar. Or reuse any jar you have around (thoroughly washed of course.) This is perfect for Christmas crack, peanut brittle, puppy chow, or heath bars.
Package in a box and seal with a bow. Line up mini pies or oreo balls in a small cardboard box and wrap up with a bow.
These packaging ideas also work perfectly for Christmas cookies!
– Jennifer