The ultimate guide to Easy Christmas Cookie Recipes! Whether you want classics like peanut butter blossoms or something with a twist, we've got you covered!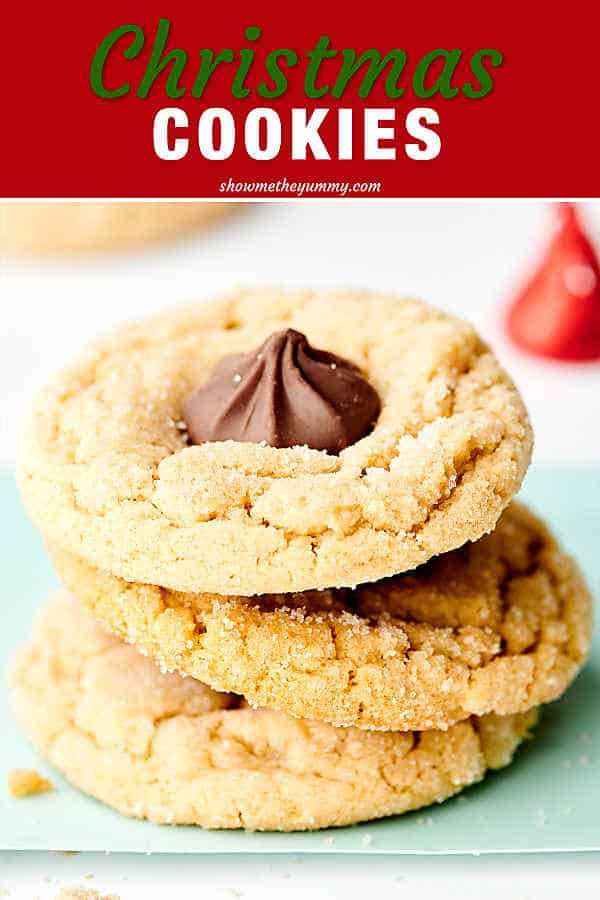 Who else absolutely loves getting in the kitchen and whipping up batches upon batches of delicious and festive Christmas cookies? A warm and toasty kitchen is the perfect place to be when it's chilly outside!
Christmas cookies are perfect as gifts, to bring to parties, or just to keep around the house for a sweet snack during the holidays. 🙂
What is the most popular christmas cookie?
Though it varies from state to state, overall, peanut butter blossoms are the most popular Christmas cookie in the United States. What's not to love about a soft, chewy, sugar coated peanut butter cooked stuffed with a creamy milk chocolate kiss?!
Easy Peanut Butter Blossoms
These Easy Peanut Butter Blossoms are a holiday favorite. Soft and chewy peanut butter cookies are coated in sugar and topped with hershey milk chocolate kisses.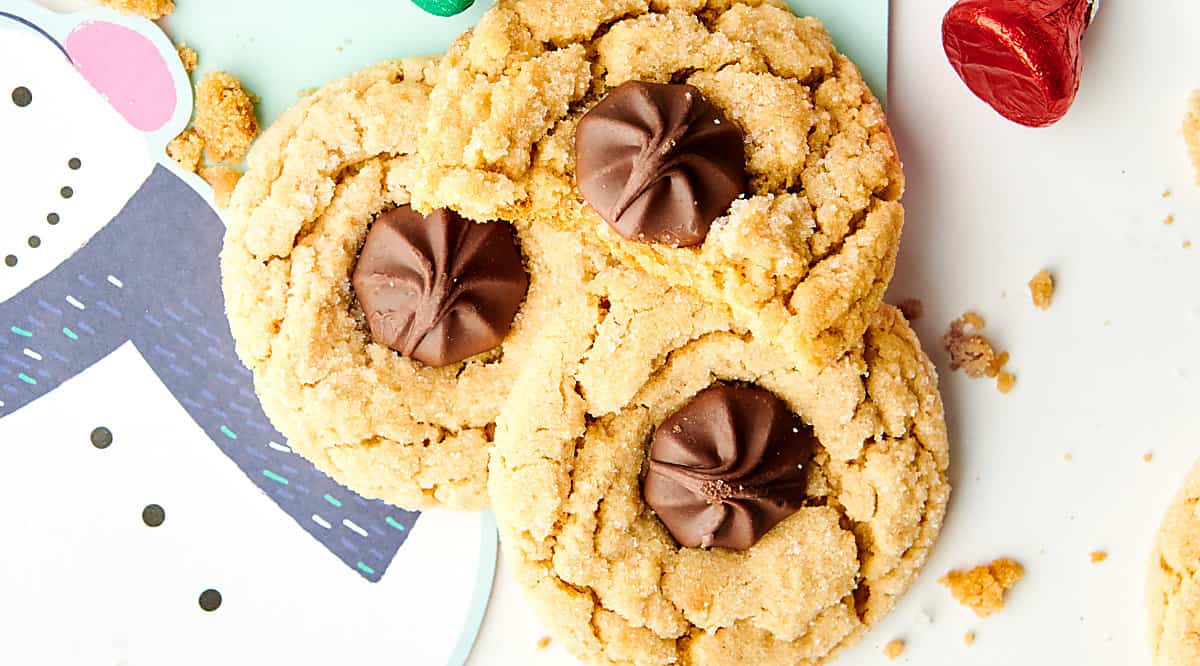 Get The Recipe
What are other classic christmas cookies?
Christmas cookie baking doesn't stop at peanut butter blossoms. Whip up anything and everything chocolate-y, mint-y, ginger-y, and oh-so-sugar-y!
Grandma's Best Sugar Cookies
These really are Grandma's Best Sugar Cookies! They're perfectly soft, a little bit chewy, sweet, tangy, and topped with an ultra-thick and creamy buttercream frosting.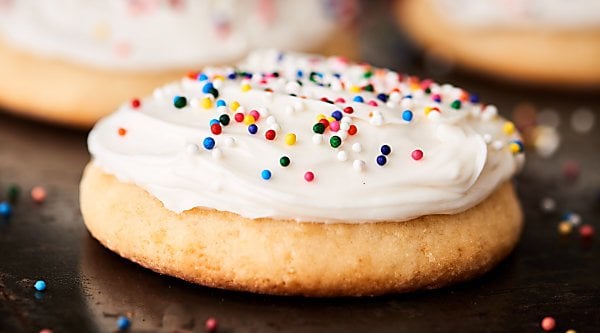 Get The Recipe
Easy Peanut Butter Cup Cookies
These Peanut Butter Cup Cookies are buttery soft peanut butter cookie cups stuffed with melty peanut butter cups. This holiday classic is SO easy to make!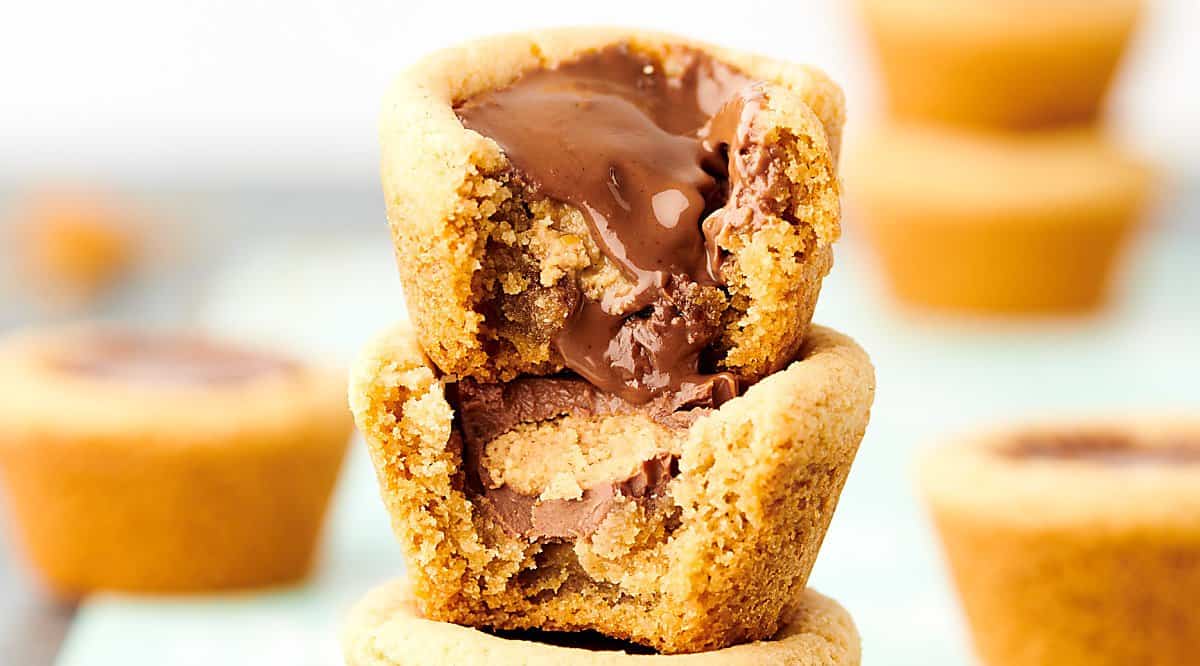 Get The Recipe
Snickerdoodle Cookie Recipe
This Snickerdoodle Cookie Recipe is a classic! These cookies are soft, chewy, warm, and coated in a delicious, slightly crunchy cinnamon and sugar mixture.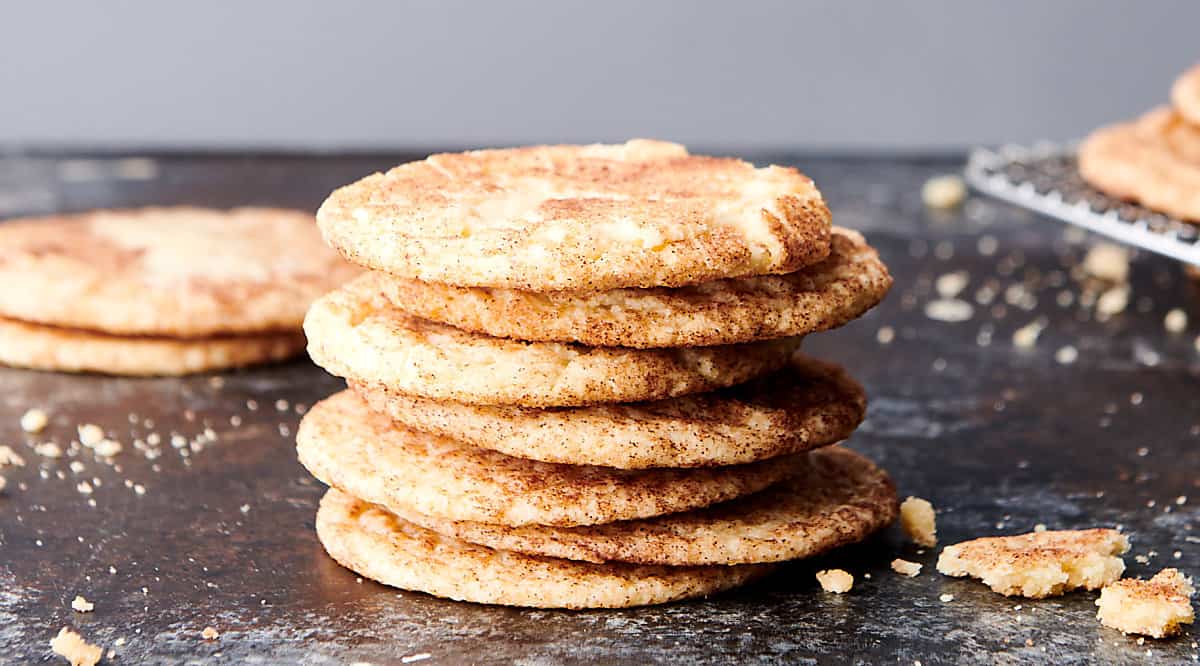 Get The Recipe
Peppermint Mocha Cookie Cups
Peppermint Mocha Cookie Cups. A chewy, peppermint mocha cookie is filled with the most delicious fudge filling. Serve room temperature with crushed peppermint, chilled with whipped cream, or warm with vanilla ice cream!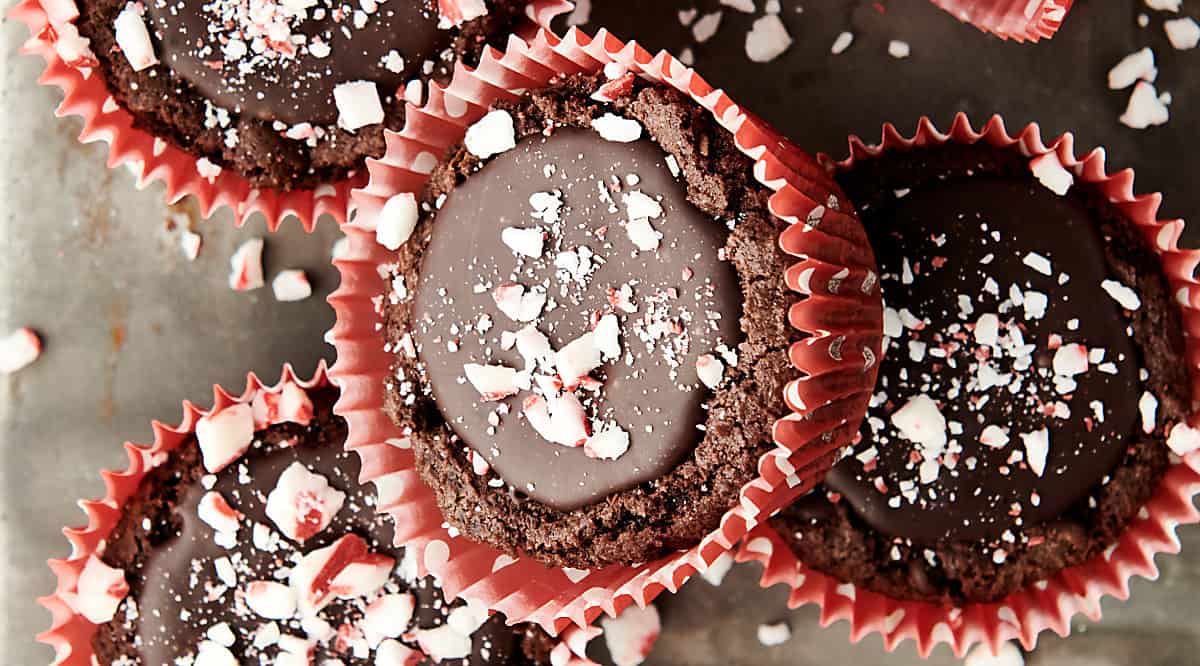 Get The Recipe
Ritz Cracker Cookies
These Ritz Cracker Cookies really are the perfect sweet and salty, no-bake treat! Plus they're made FOUR WAYS: Chocolate Peanut Butter, Fluffernutter, Cookie Butter, and White Chocolate Caramel.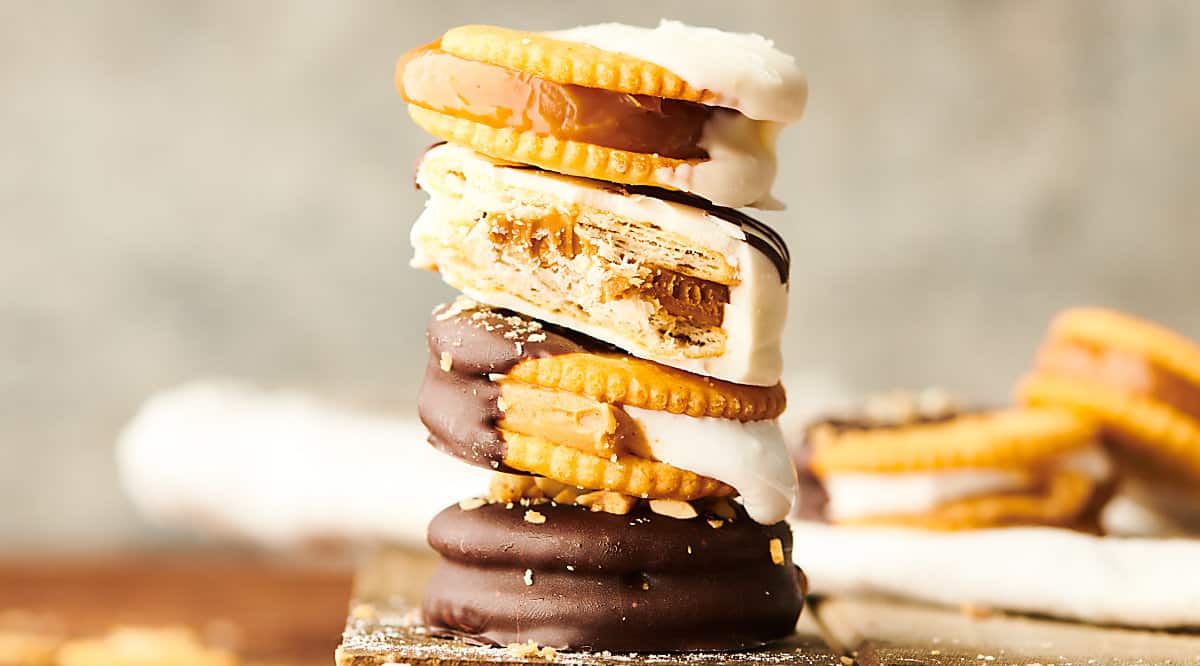 Get The Recipe
Cut Out Sugar Cookies with Cream Cheese Frosting
These Cut out Sugar Cookies with Cream Cheese Frosting are a holiday favorite! They're crisp and golden on the outside, but soft and fluffy in the middle. Topped with the BEST cream cheese frosting.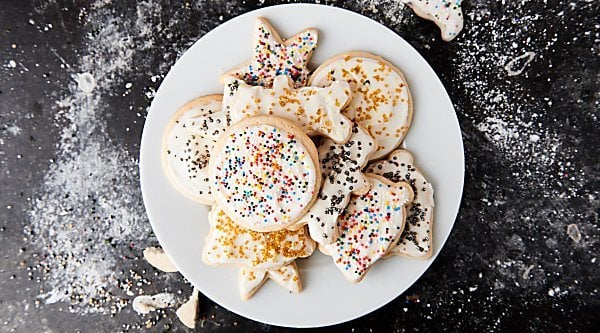 Get The Recipe
White Chocolate Cranberry Chip Cookies
These White Chocolate Cranberry Cookies are soft, chewy, and loaded with creamy white chocolate and tart dried cranberries. A festive holiday cookie!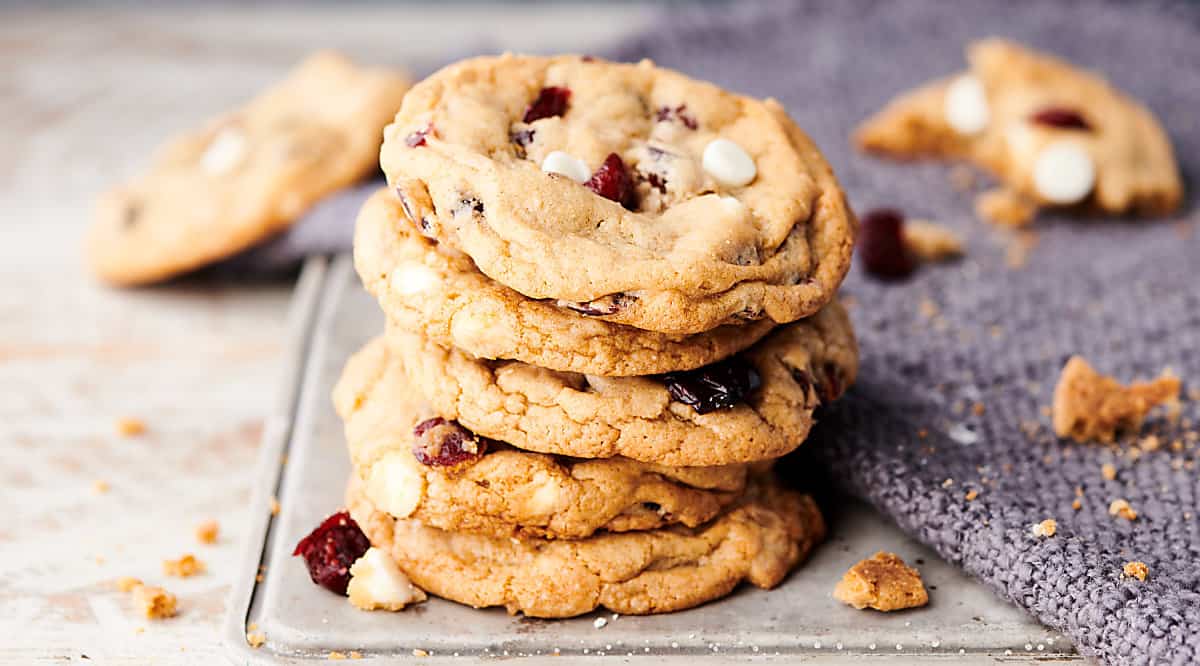 Get The Recipe
Chocolate Crinkle Cookies
These Chocolate Crinkle Cookies are a double chocolate fudgy brownie-like cookie! A fool-proof classic holiday treat.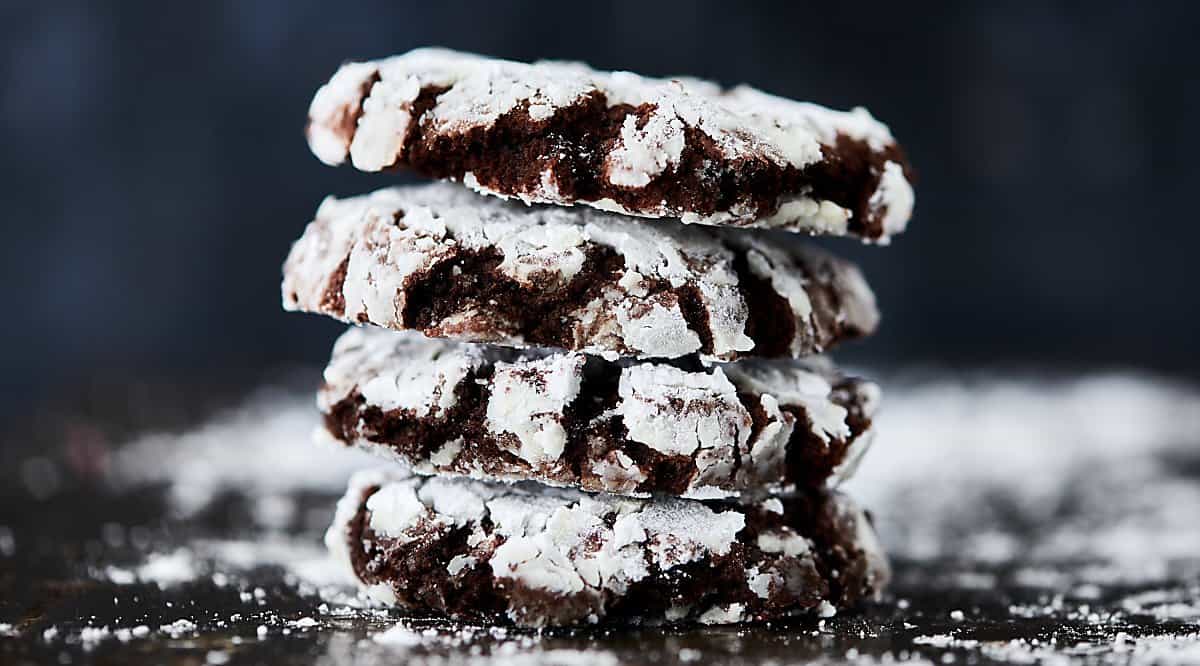 Get The Recipe
Thin Mint Cookie Recipe
Easy Homemade Copycat Thin Mint Cookie Recipe. Your choice of chocolate: baker's chocolate (semi-sweet, dark, or milk) OR Andes Mints AND your choice of cookie base: Ritz cracker, Oreo Thins, or Nilla Wafers! You're 5 minutes and 2-4 ingredients away from deliciousness!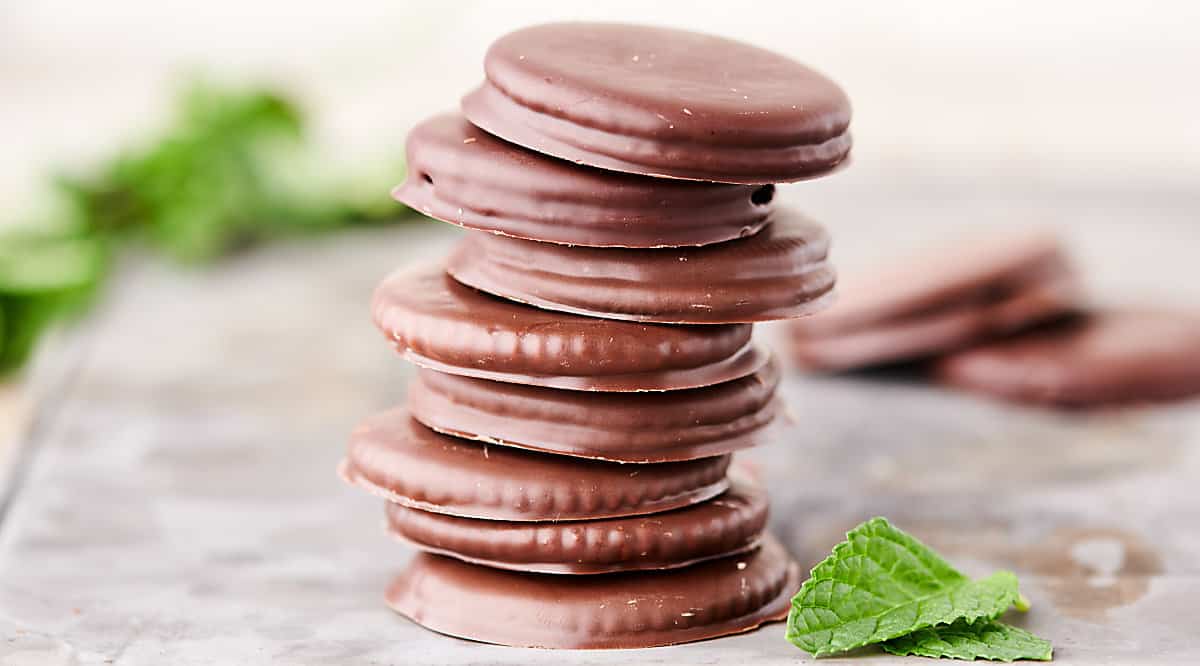 Get The Recipe
Vegan Sugar Cookies
These Vegan Sugar Cookies are soft, chewy, SO flavorful, and topped with the creamiest homemade vegan buttercream frosting!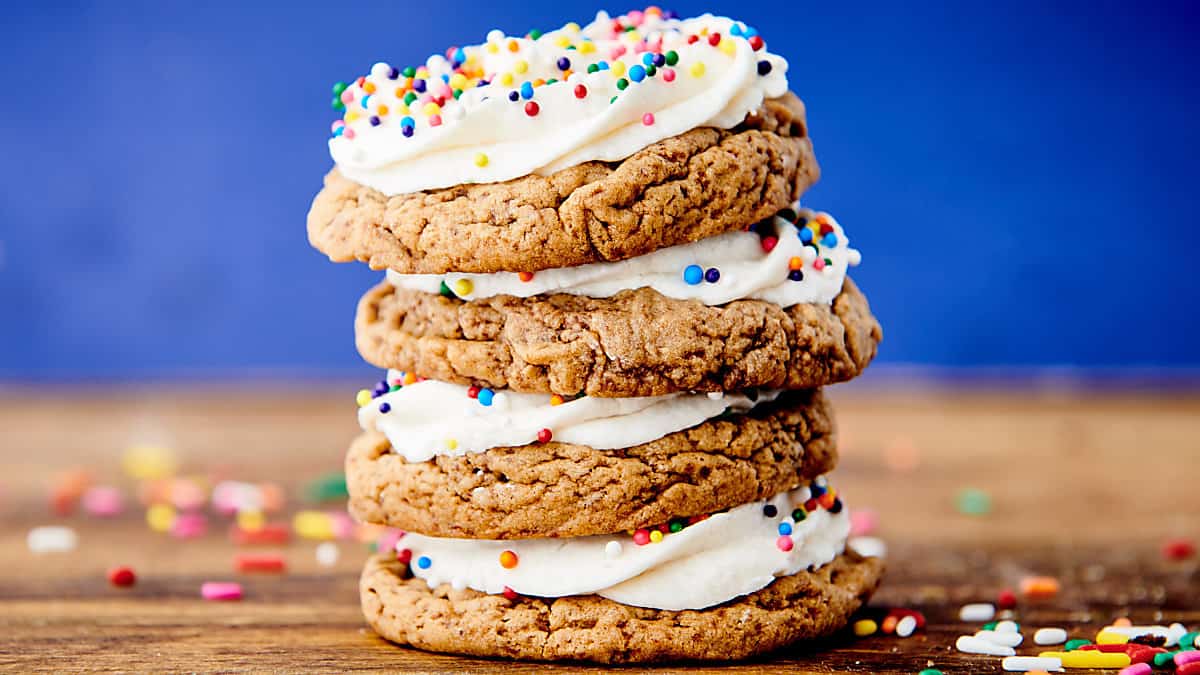 Get The Recipe
Chewy Ginger Cookies
These Chewy Ginger Cookies are the perfect holiday cookie! They're perfectly spiced, a little bit crunchy, soft and chewy, and packed with flavor!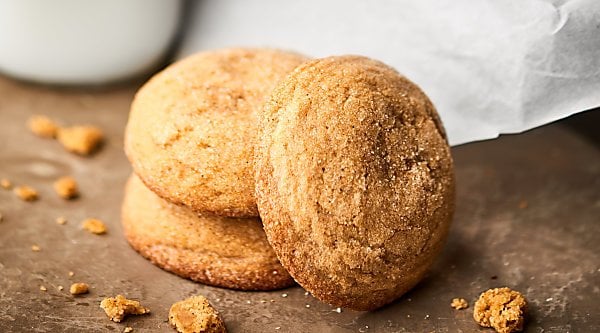 Get The Recipe
Oreo Balls
These No-Bake Oreo Balls are made with Oreos, cream cheese, vanilla, salt, and chocolate. They make the perfect quick and easy treat for any occasion! I've also listed different cookies, extracts, and chocolates below for fun variations!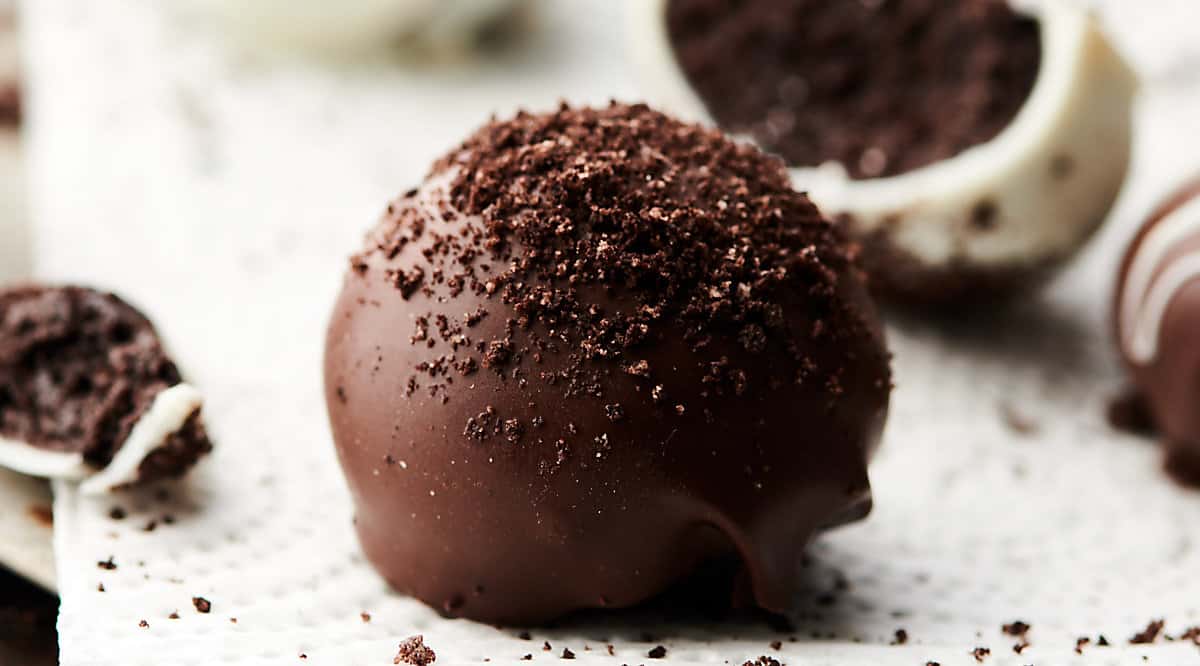 Get The Recipe
Pro tip
If you're looking for even more cookies, check out all our
cookie recipes
!
Can you make christmas cookies ahead of time?
Yes! With all of the other obligations that come with the holidays, it's great to plan ahead.
Most cookie doughs will last up to 3 months in the freezer. Prep the dough as directed in the recipe, portion it out onto a silicone mat lined baking sheet, then freeze. Once the dough balls have frozen, transfer them to a freezer safe ziplock baggie and keep in the freezer until ready to use. When you're ready to bake, thaw overnight in the fridge (if stated in the recipe) then bake as directed!
Can you freeze christmas cookies?
Absolutely! Most cooked and cooled cookies will keep in an airtight container in the freezer for up to 3 months.
To enjoy again, remove from the container they were stored in (this avoids a soggy cookie due to condensation) and let them sit at room temperature until thawed all the way through. Serve as directed.
Pro tip
Don't freeze frosted cookies. Instead, wait to frost the cookies until you're ready to serve them!
How long do christmas cookies last?
Most baked cookies will last in an airtight container at room temperature for up to a week, in the fridge for up to 2 weeks, or in the freeze for up to 3 months.
Pro tip
Place a slice of bread in the container with your soft baked cookies. The moisture from the bread helps keep the cookies tender.
Happy baking!
– Jennifer