Let's celebrate my FAVORITE holiday with my favorite Cinco de Mayo Recipes! Everything from breakfast to chips & dip, main dishes, & of course, margaritas.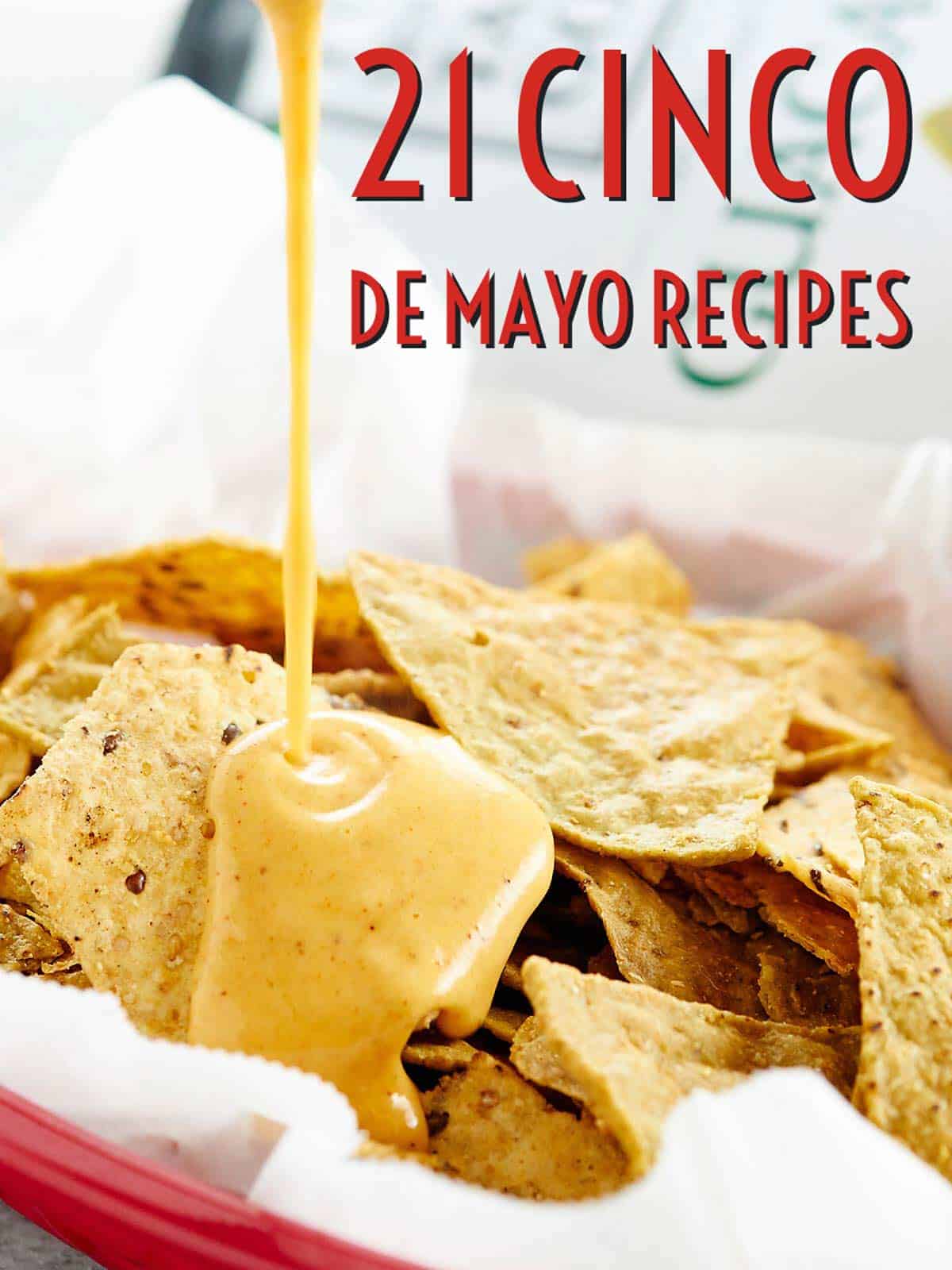 My favorite holiday is upon us! Cinco de Mayo!!!! You KNOW how much I ♡ Cinco de Mayo. If we were in Seattle, we'd be celebrating at our favorite Mexican restaurant, but this year, we're going to be doing all the celebrating at home.
Since it's my favorite holiday, I thought I'd share with you my favorite Cinco de Mayo Recipes. Everything from breakfast to chips and dips, sides dishes, main dishes, and drinks… I've got you covered.
So…. let's do this!!!!
Breakfast:
This Sweet Potato Hash Recipe is perfect for brunch! Full of bacon, eggs, sweet potatoes, cheese, and spices, this breakfast hash is filling, easy, and yummy!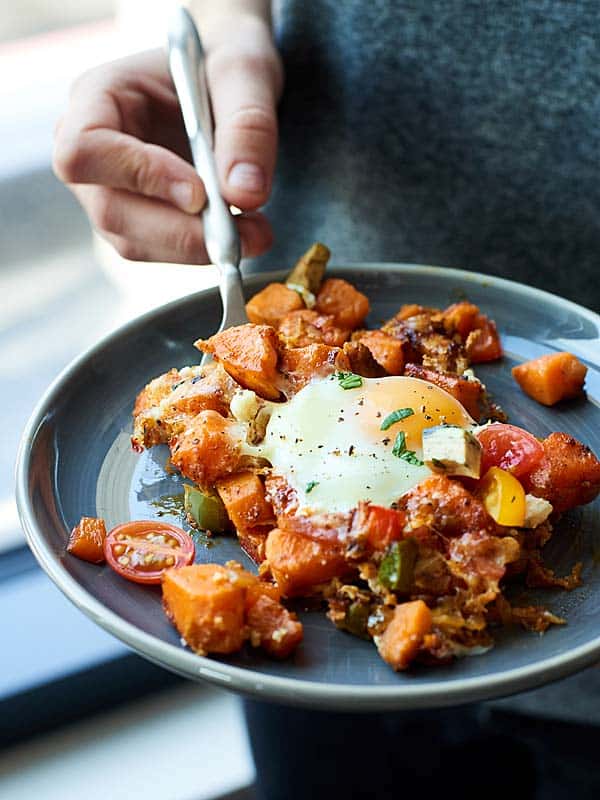 This Sausage Breakfast Quesadilla Recipe is healthy, easy, freezer friendly, can be made in advance, and is just overall really, awesomely delicious!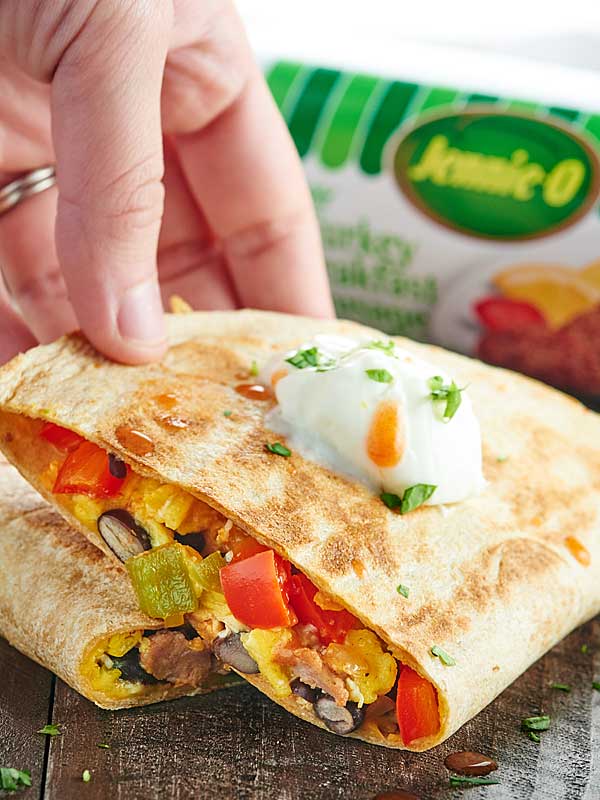 All time favorite breakfast right here. It's hearty, crazy easy, and full of sausage, gooey cheese, eggs, and veggies!
This Cheesy Rice and Beans Recipe is an easy vegetarian, gluten free breakfast or dinner! Black beans & fried eggs makes this dish full of protein!
Chips and Dips:
Ready for the easiest Cinco de Mayo recipe? This Texas Caviar comes together in a matter of minutes and is full of fresh veggies – peppers, onion, tomatoes – beans, corn, and a tangy dressing!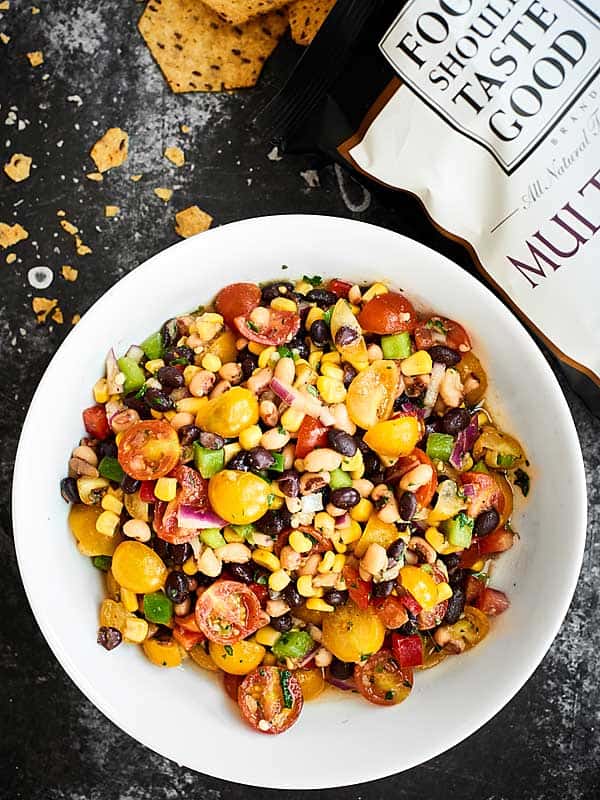 This Easy Pico de Gallo Recipe comes together in a matter of minutes! Fresh tomatoes, onion, cilantro, jalapeno, lime, & garlic make this truly delicious.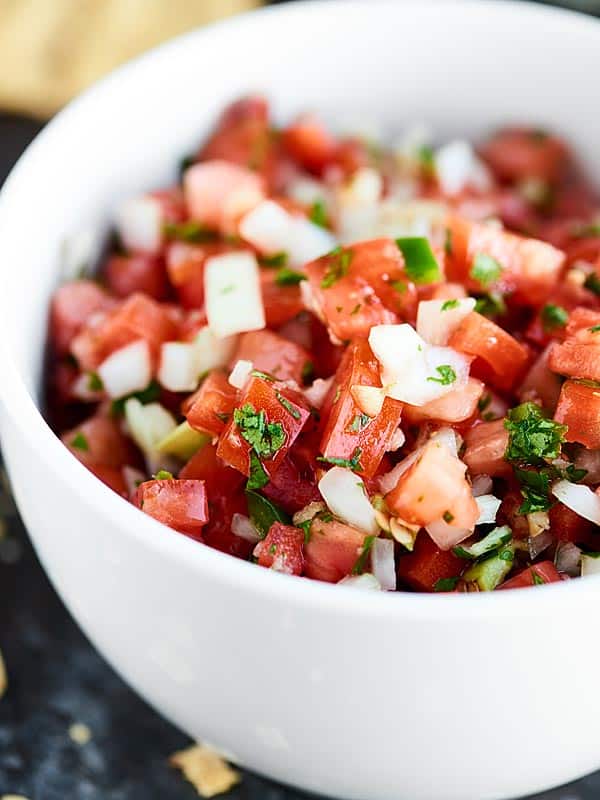 This easy guacamole recipe is vegan, gluten free, and healthy! This guacamole only has 8 ingredients and takes 5 minutes to put together!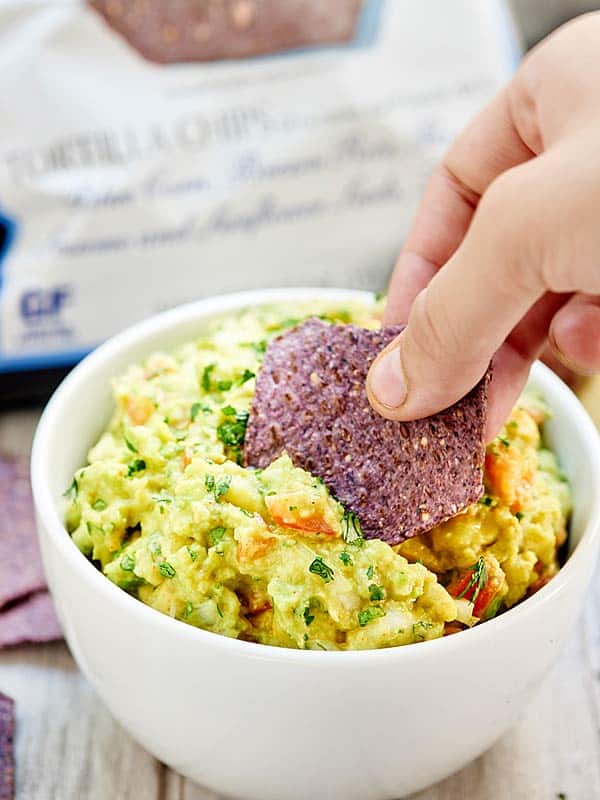 This Easy Queso Dip Recipe is the perfect dip for your chips! It's lightened up with skim evaporated milk and nonfat plain greek yogurt, and flavored with cheddar cheese, cumin, and chili powder!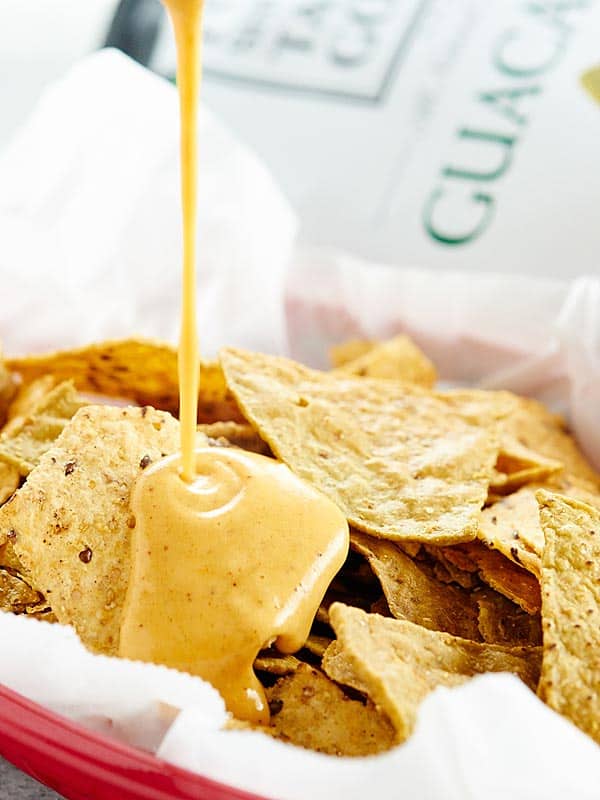 Side Dishes:
This Easy Black Beans Recipe is gluten free, super tasty, has a short ingredient list, and can easily be made vegetarian or vegan!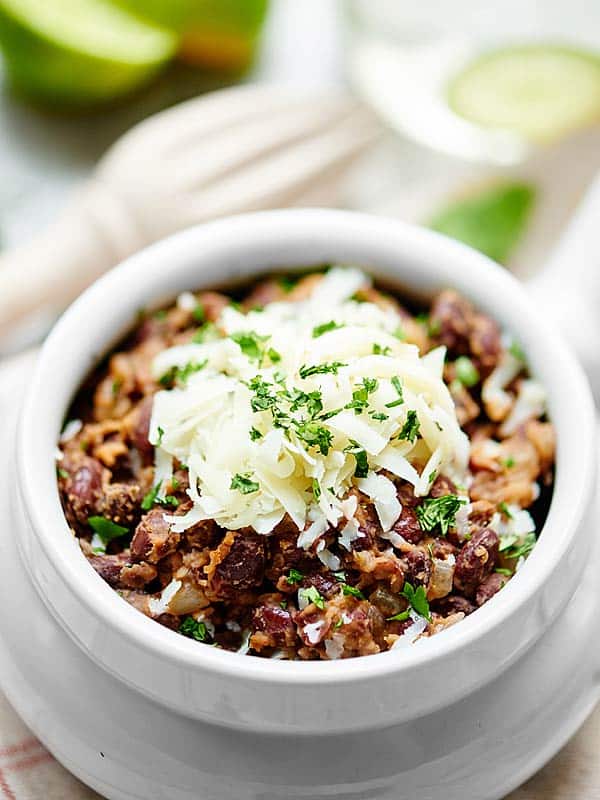 This Mexican Pasta Salad needs to make an appearance at your next grill out. A fun textured pasta + fresh crunchy veggies + black beans + a kick butt sauce!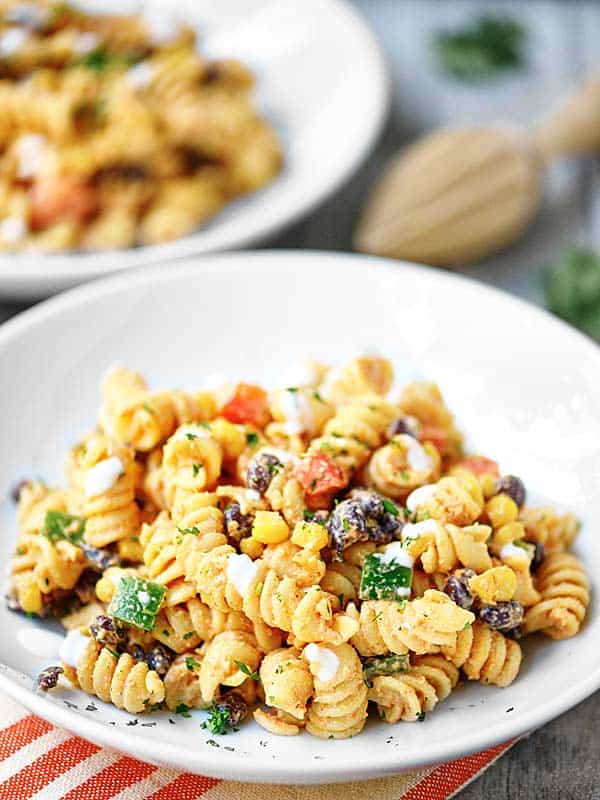 Grilled corn that's smothered in a creamy, smoky butter and topped with salty Mexican cheese – cotija – and fresh cilantro!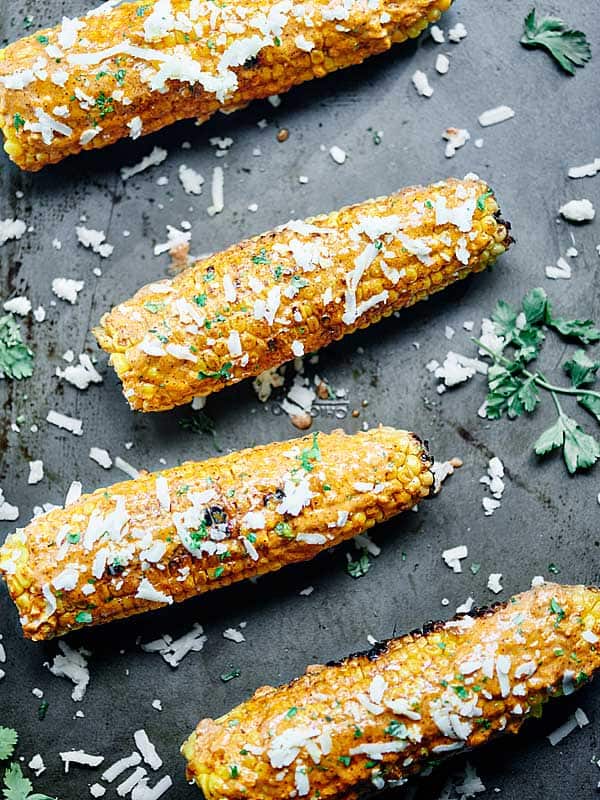 Main Dishes:
Everything you love about carne asada made easier with a crockpot! This Slow Cooker Carne Asada is so tender, juicy, full of flavor, and topped with the best, homemade pico de gallo.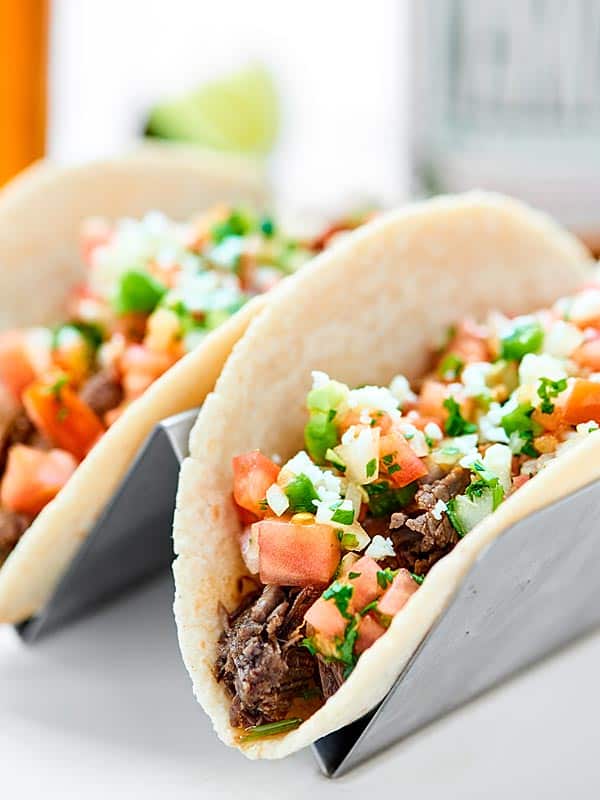 This Healthy Mexican Casserole is full of good for you ingredients like ground turkey, quinoa, black beans & bell peppers! Healthy Mexican food? Yes please!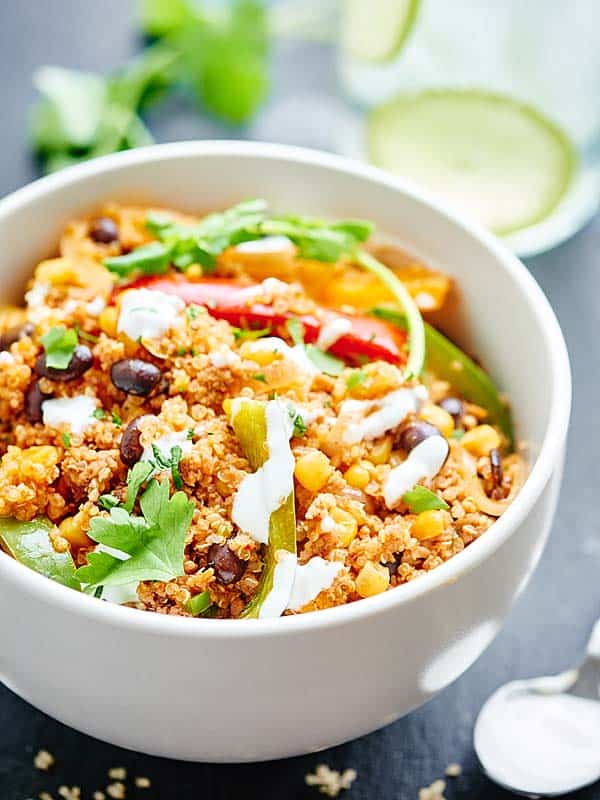 These Green Chile Chicken Enchiladas are stuffed w/ sweet potatoes, chicken, black beans, goat cheese, & Monterey jack cheese! We <3 easy dinner recipes!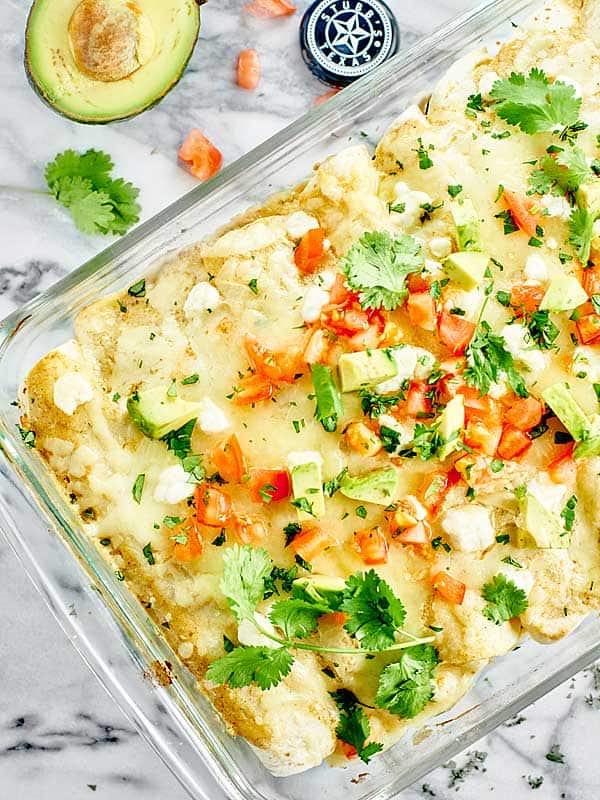 Cozy up with this One Pot Mexican Chicken and Rice Soup! It's healthy, hearty, and so full of flavor! Bonus: only ONE DISH and 5 minutes of prep necessary!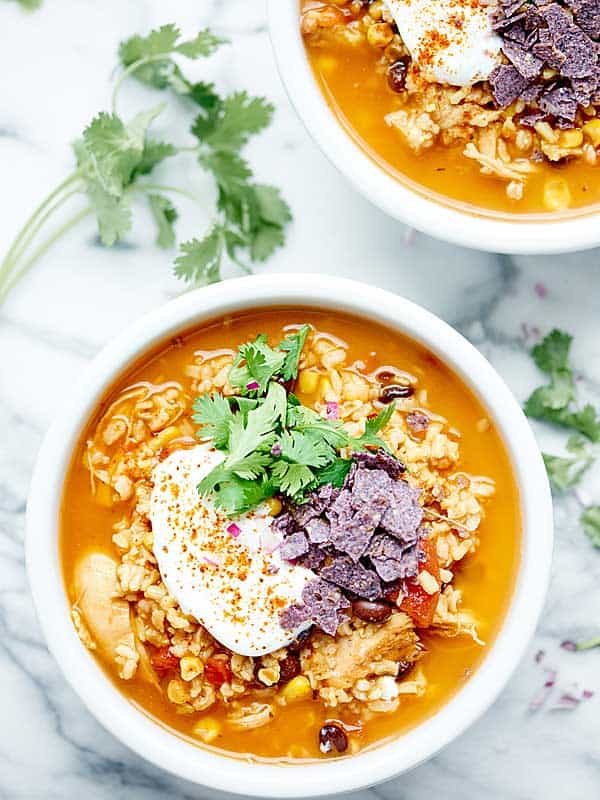 Jalapeno and Sea Salt Kettle Chips are piled with black beans, chicken, gooey cheese, sweet corn, dollops of sour cream, and some green chiles and jalapeños!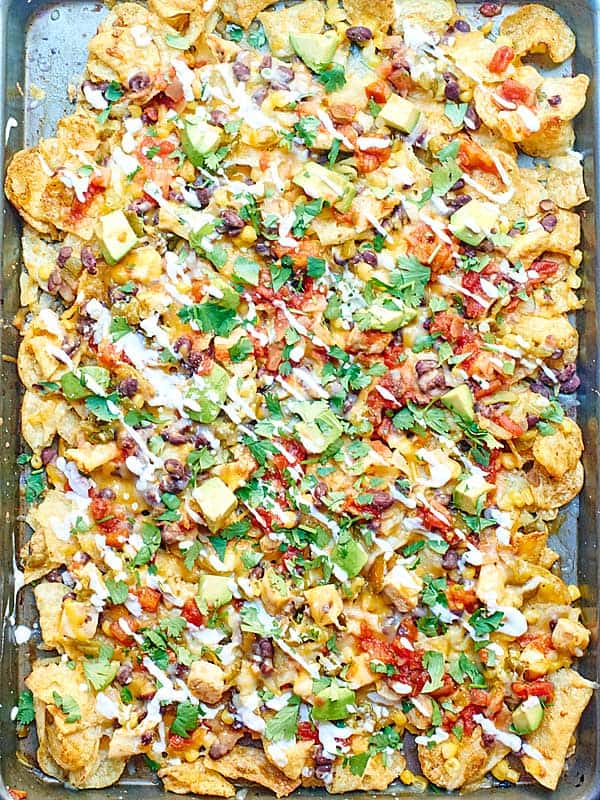 These easy vegan black bean and roasted corn tacos are so good you'll want them for Meatless Monday, Taco Tuesday, AND Cinco de Mayo!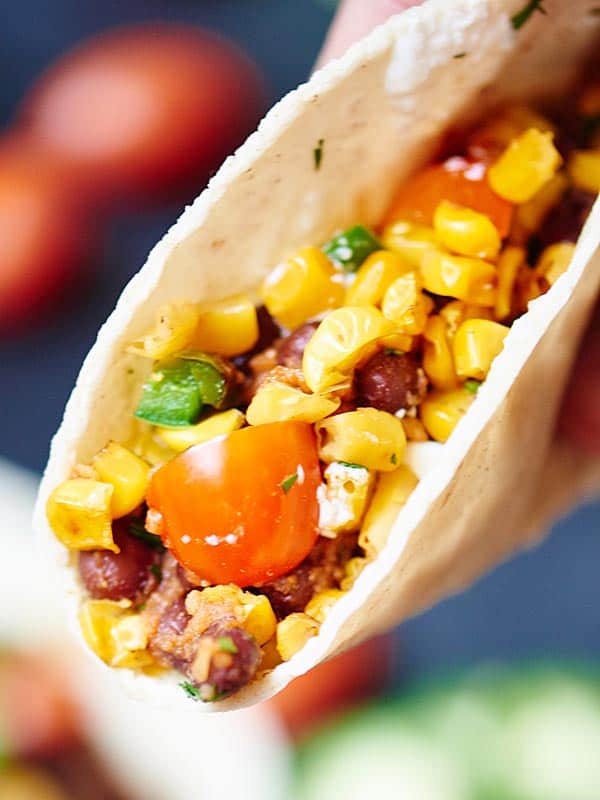 An easy homemade pizza dough topped with all your favorite taco toppings!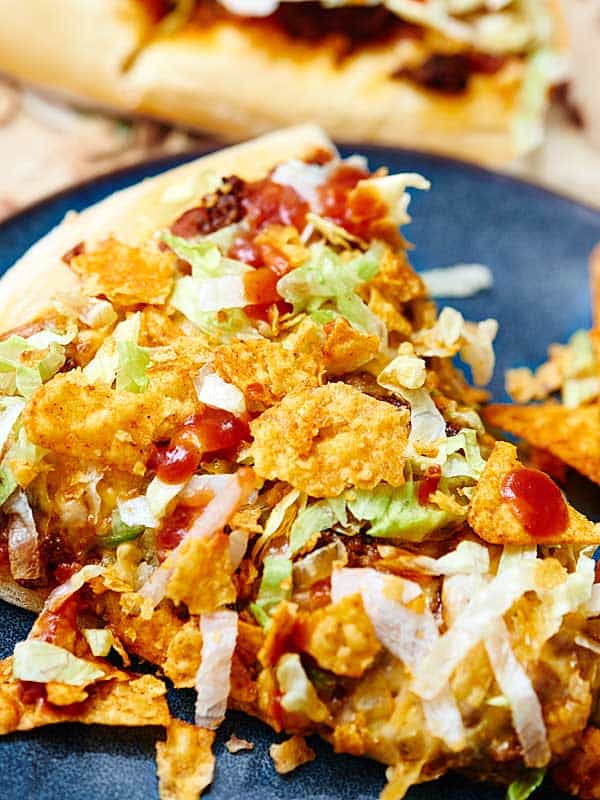 This Mexican Vegetable Soup is chock full of veggies, subtly spicy, and makes a ton! Plus, I mean, who doesn't seriously love healthy Mexican food?!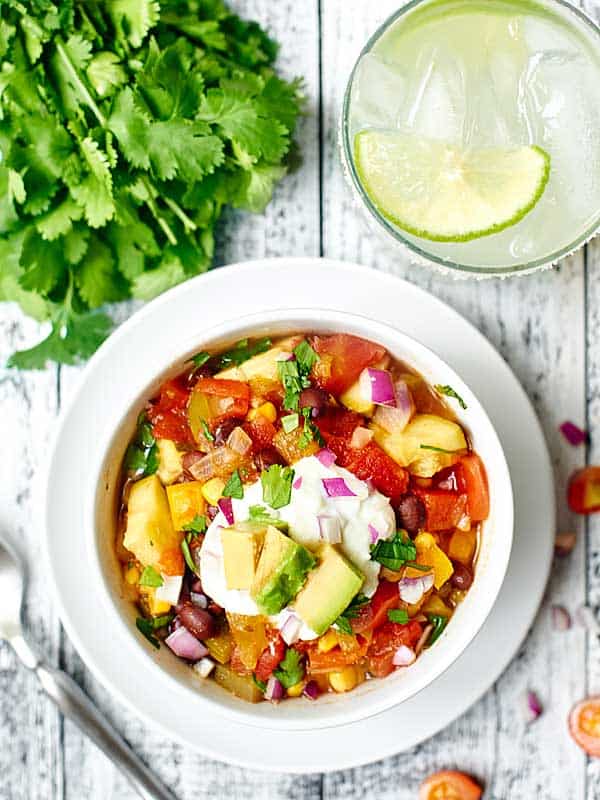 Drinks:
A twist on a classic, this Strawberry Jalapeno Margarita Recipe is quick and easy to put together, and is the perfect combination of sweet from the strawberries, spicy from the jalapeno, salty from the chili powder/salt rim, and a little tart from the lime.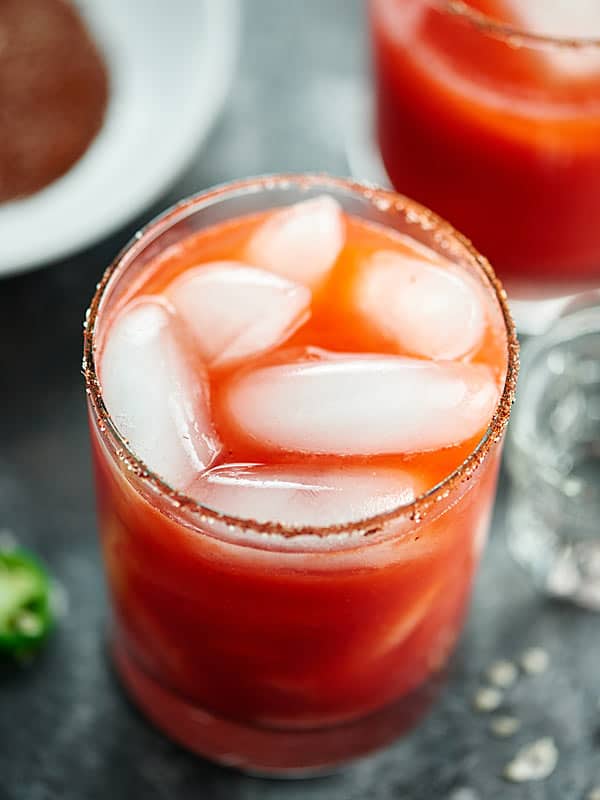 Habanero, Mango, Lime, Tequila. Spicy, sweet, fruity, tart. Sounds like the making of the perfect margarita!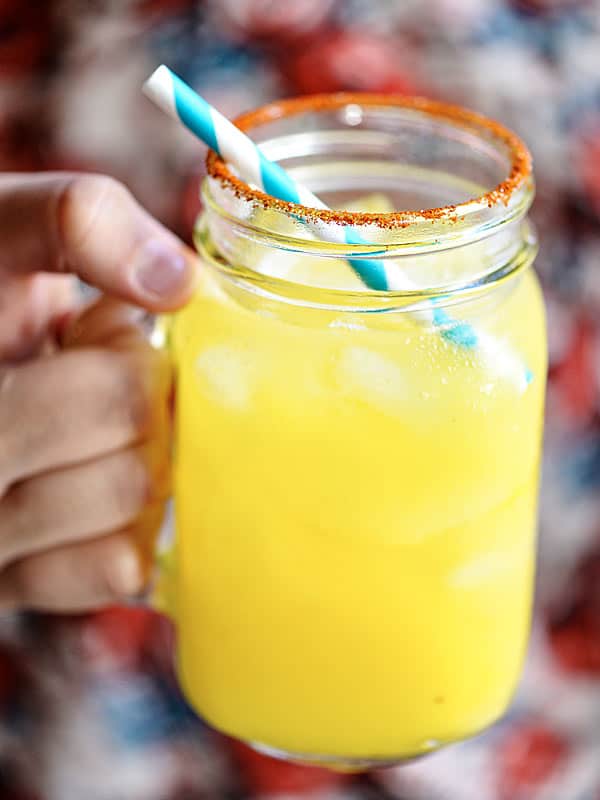 Have fun, be safe, and eat all the BEST Cinco de Mayo Recipes!
– Jennifer
What are your favorite ways to celebrate Cinco de Mayo? Show me the yummy!