30 Easy Fall Dinner Recipes that even the busiest person has time to make! Everything from one pot wonders like one pot mac and cheese to slow cooker favorites like orange chicken, instant pot classics like beef chili, fun air fryer recipes like chicken nuggets, quick and easy sheet pan meals, and all your favorite cozy soups!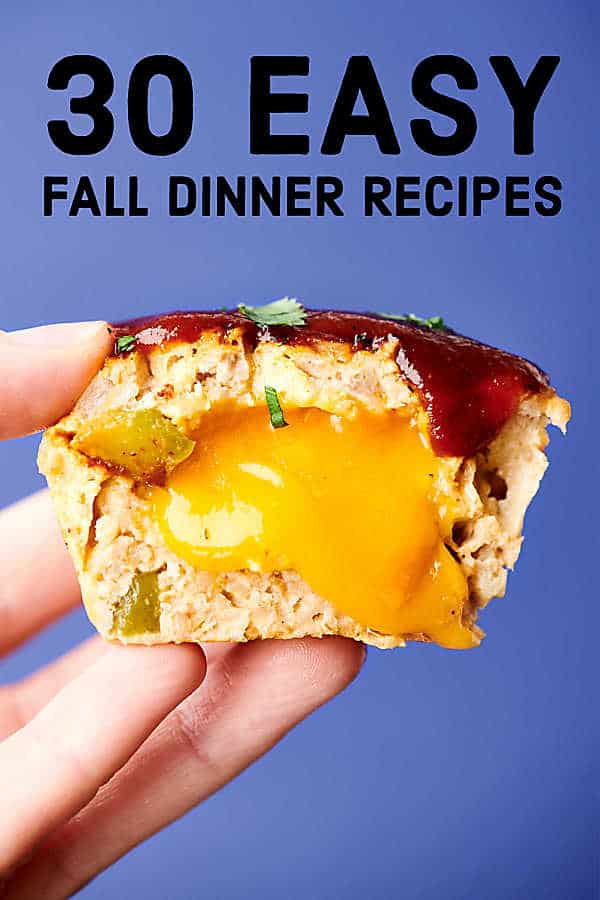 Fall is seemingly the busiest time of year. The kids are back in school, work is crazy, after school activities are beginning, and oh yeah, the holiday prep has begun: what are the kids going to be for Halloween? Who's hosting Thanksgiving this year? When am I going to decorate the house for Christmas?
With so much going on, the last thing you want to think about is what you're having for dinner. I saw this meme the other day that said something along the lines of "Who knew the hardest part of being an adult was going to be deciding what to have for dinner every night for all of eternity". While that's definitely not true, I definitely laughed, and can obviously relate to the struggle.
Because I know you're all on the "what's for dinner" struggle bus with me, I decided to share my FAVORITE Easy Fall Dinner Recipes, so next time you're trying to decide what to have for dinner, just remember this list!
Easy One Pot Fall Dinner Recipes
This One Pot Chicken Broccoli Mac and Cheese is both kid friendly and parent approved! This mac and cheese is made in ONE pot on the stove and loaded with chicken nuggets, broccoli, pasta shells, and cheese! Perfect for busy week nights.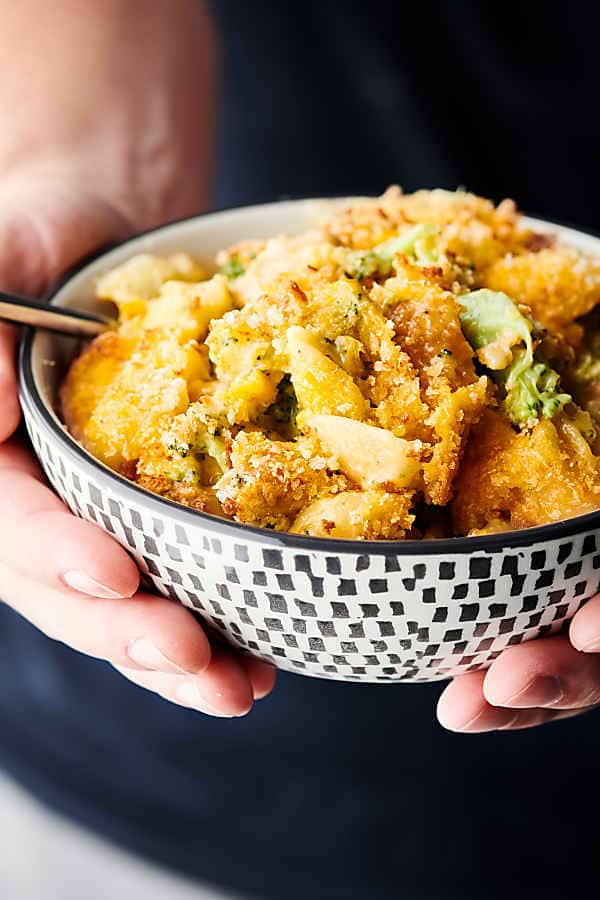 This One Pot Ham and Cheese Pasta Recipe is the perfect way to use up that leftover holiday ham! A quick and easy recipe full of pasta, swiss cheese, and ham!
This Baked Crab Mac and Cheese Recipe is made in ONE pot and is loaded with pasta, milk, old bay seasoning, white wine vinegar, three kinds of cheese, and crabmeat! The crunch from the panko breadcrumbs takes this over the top!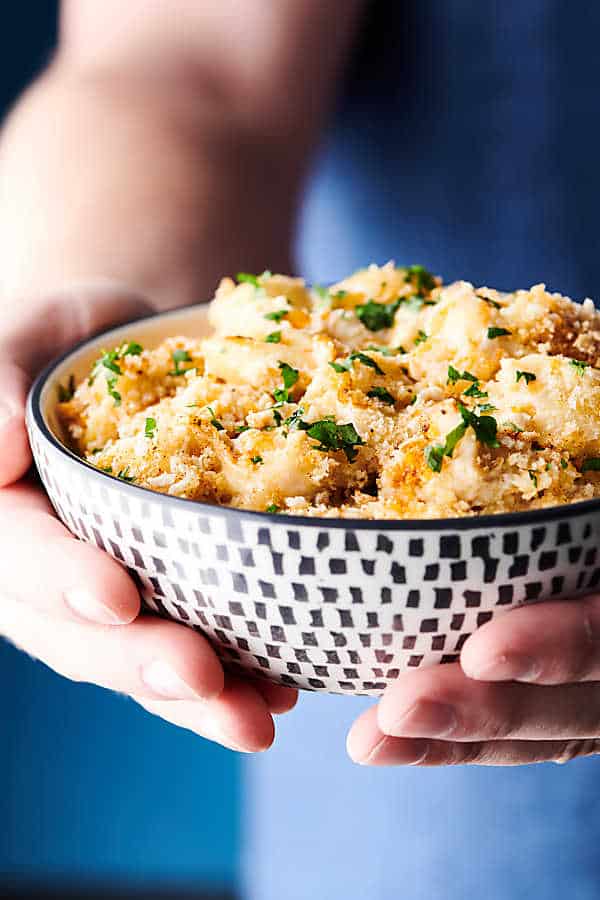 One Pot Lasagna. All your favorite lasagna flavors: Italian sausage, spices, tomatoes, red wine, and cheese, but made quicker, easier, and less messy in ONE pot!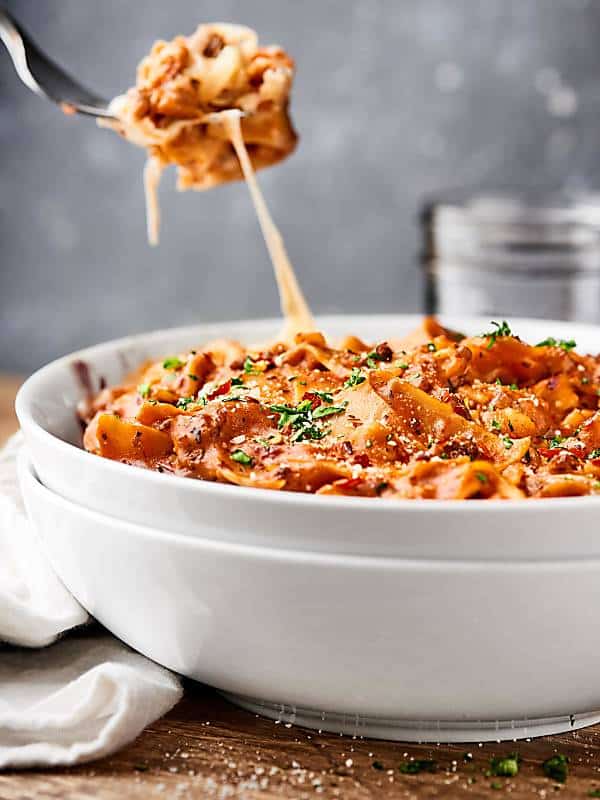 This One Pot Taco Mac and Cheese is loaded with ground beef, onions, bell peppers, garlic, taco seasoning, pasta shells, milk, broth, black beans, and THREE kinds of cheese: sharp cheddar cheese, pepper jack cheese, and monterey jack cheese. Don't forget about the fun toppings like tortilla chips, sour cream, shredded lettuce, taco sauce, and more! Kid and adult approved!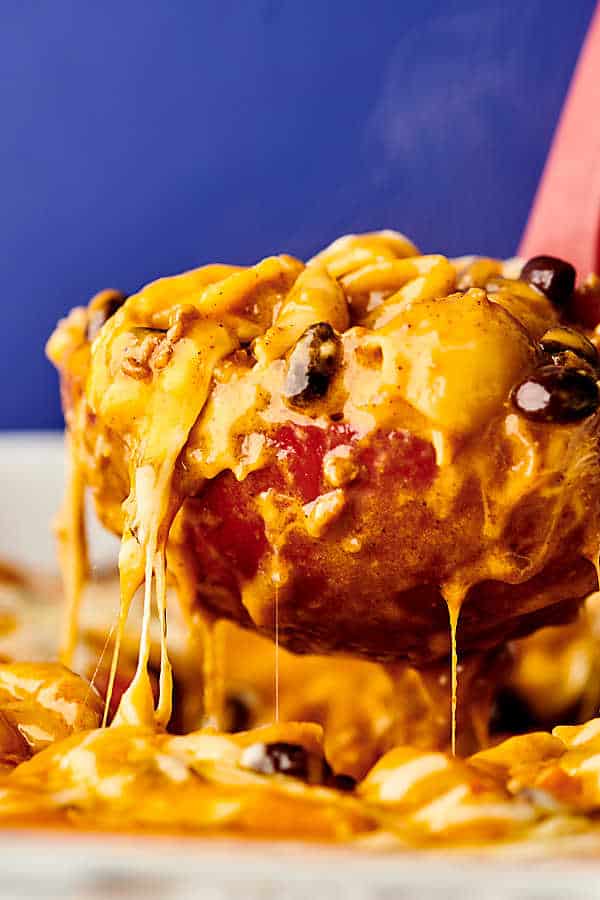 More one pot fall dinner recipes.
Easy Slow Cooker Fall Dinner Recipes
Forget take out and have this Crockpot Chicken and Broccoli instead! I love recipes like this, because it actually tastes better than take-out, you can schedule it to be ready exactly when you want it, and *bonus* it's healthier!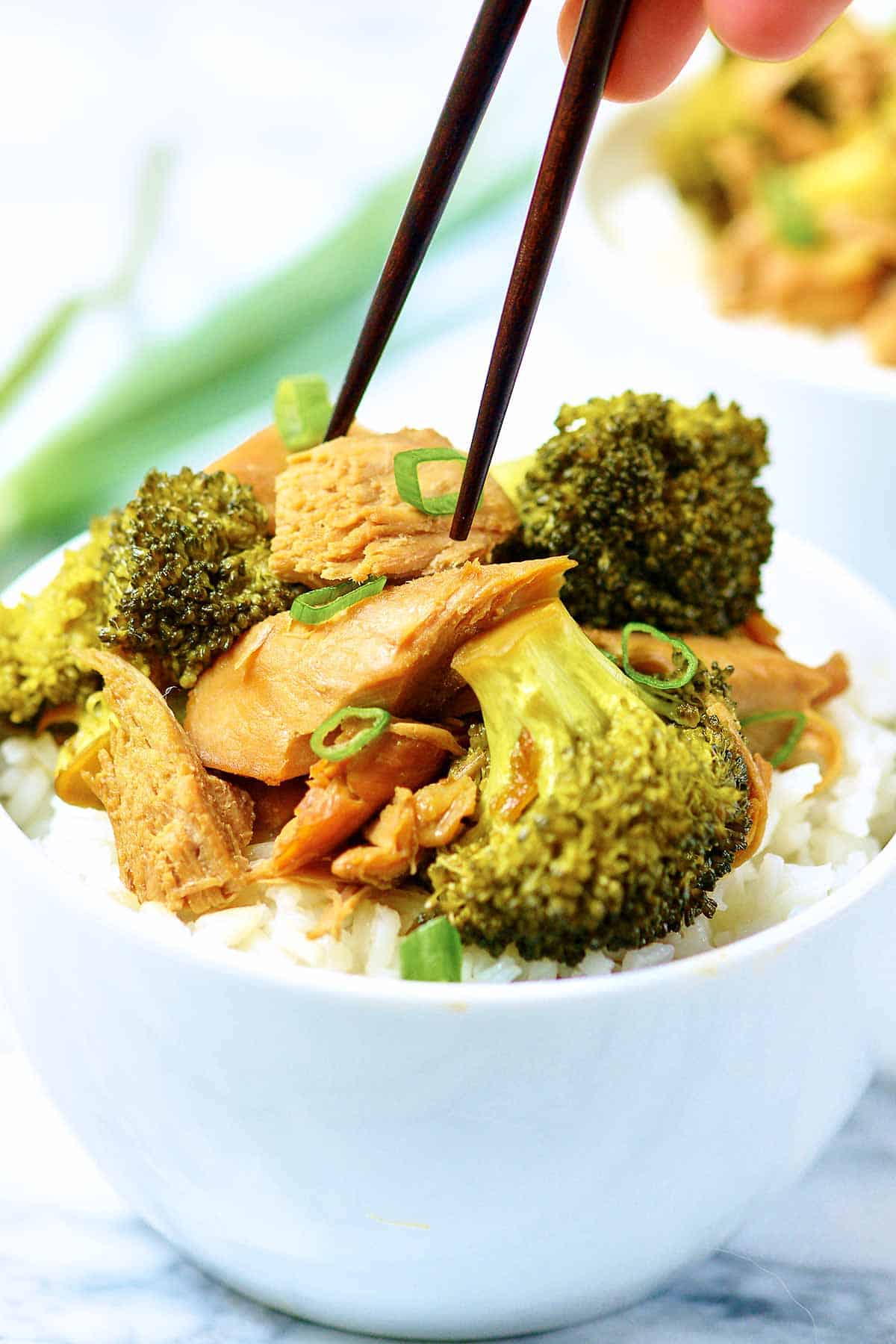 This Crockpot Chicken and Dumplings Recipe is winter comfort food perfection! Super quick and easy to make and SO hearty and cozy! No cream of "x" soup. Uses refrigerated biscuit dough!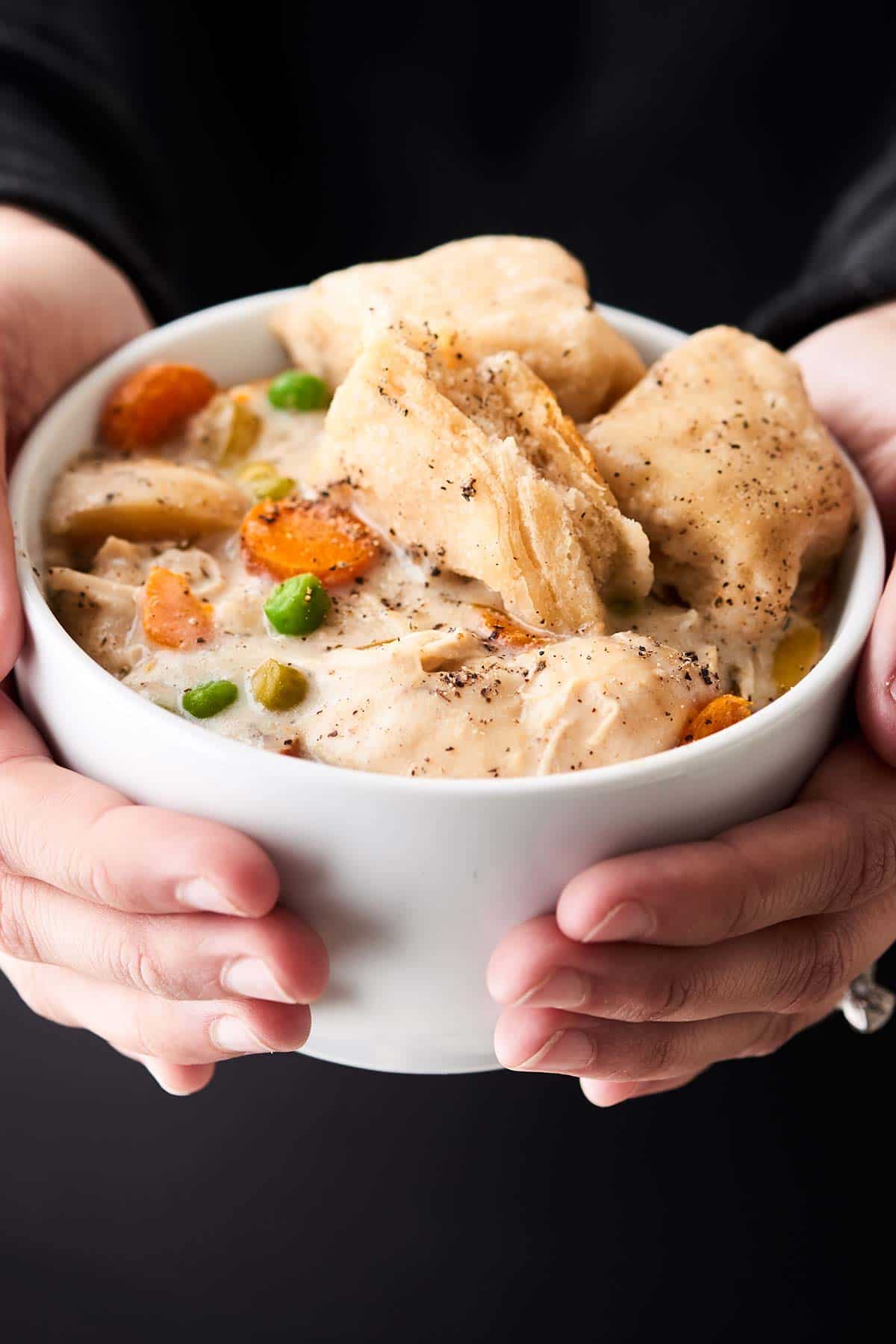 This Slow Cooker Teriyaki Chicken Recipe is the perfect, easy, healthy, and delicious week night dinner! My new favorite throw and go slow cooker recipe!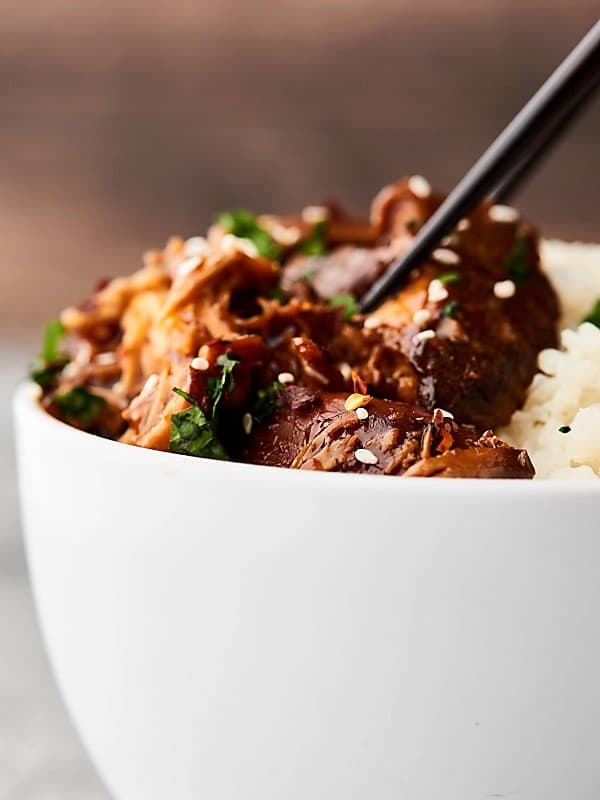 Love beef stroganoff? You'll love my Slow Cooker Beef Stroganoff! It's made in the crockpot, has no "cream of x" soup, & uses my blend of spices!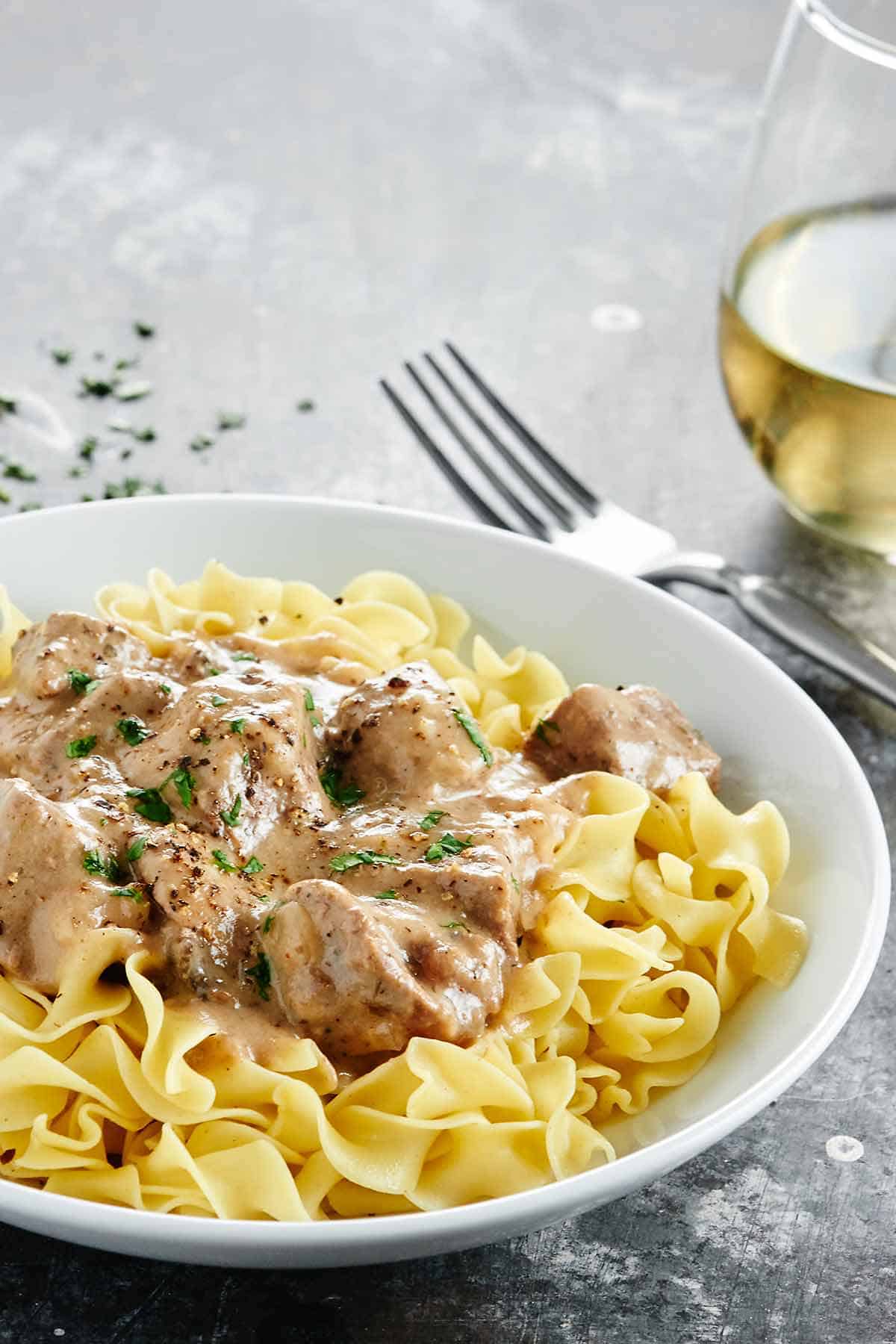 This Crockpot Orange Chicken is better than take out! It tastes better, is so much healthier, and is ridiculously easy to make. Orange chicken for the win!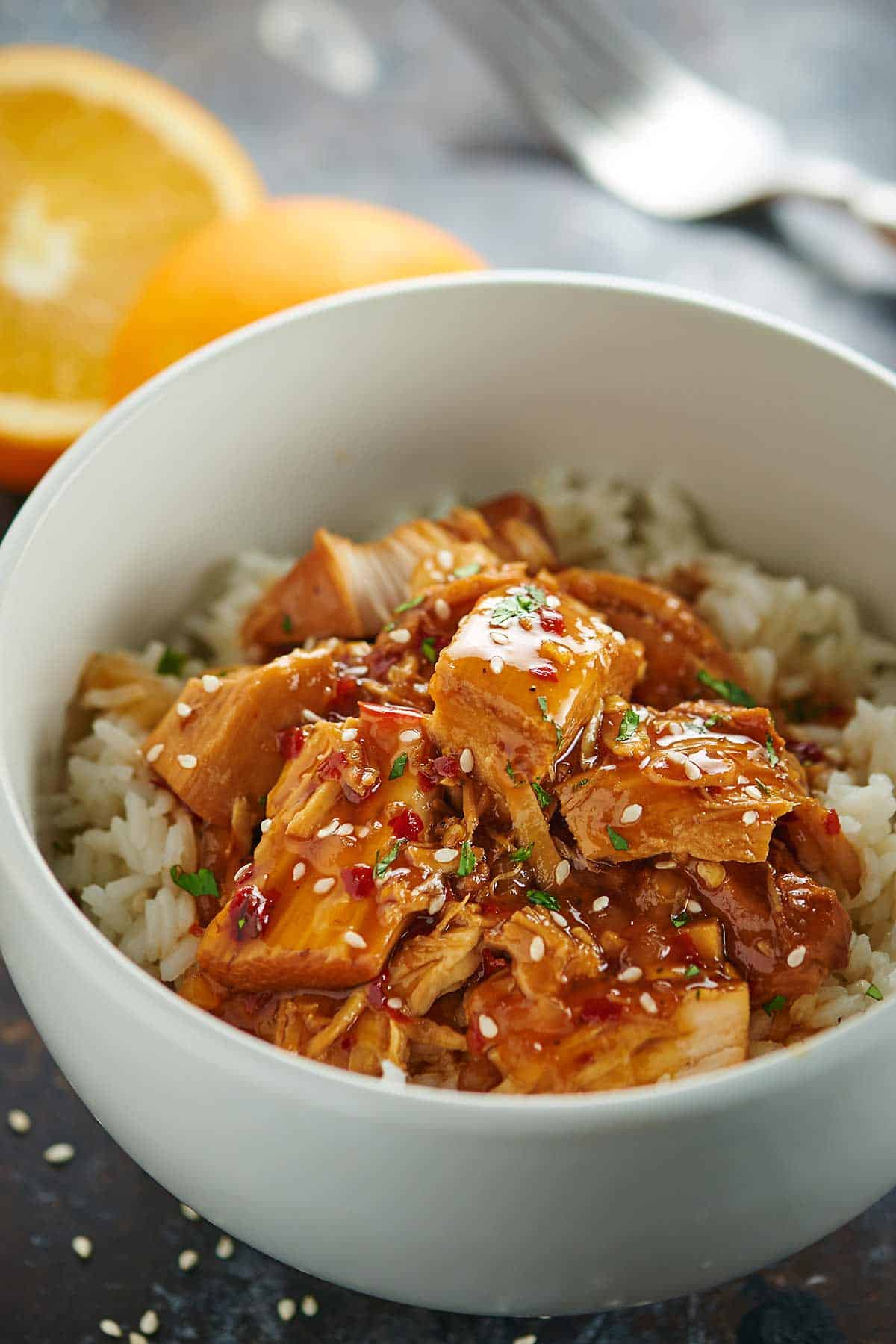 More slow cooker fall dinner recipes.
Easy Instant Pot Fall Dinner Recipes
This Instant Pot Spaghetti is all made in one pot! You'll start by making the easiest homemade spaghetti sauce with beef, veggies, and seasonings directly in the pressure cooker. Then you'll stir in uncooked spaghetti noodles and broth. Cover, cook, serve, and enjoy! Spaghetti night just got easier and bonus: more delicious.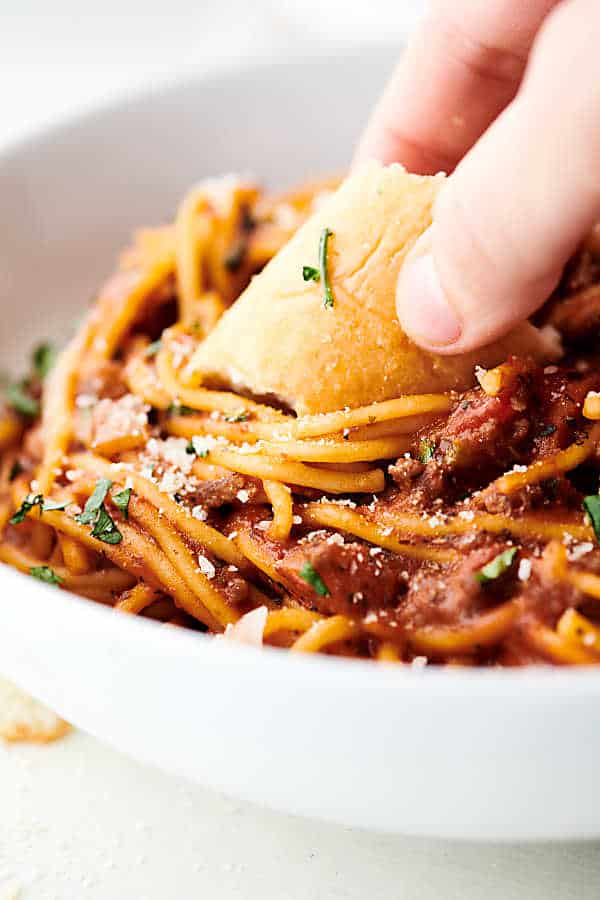 This Instant Pot Mac and Cheese Recipe only requires a few minutes and a few ingredients: pasta shells, broth, salt, pepper, milk, parmesan, gruyere, and sharp cheddar cheese to make!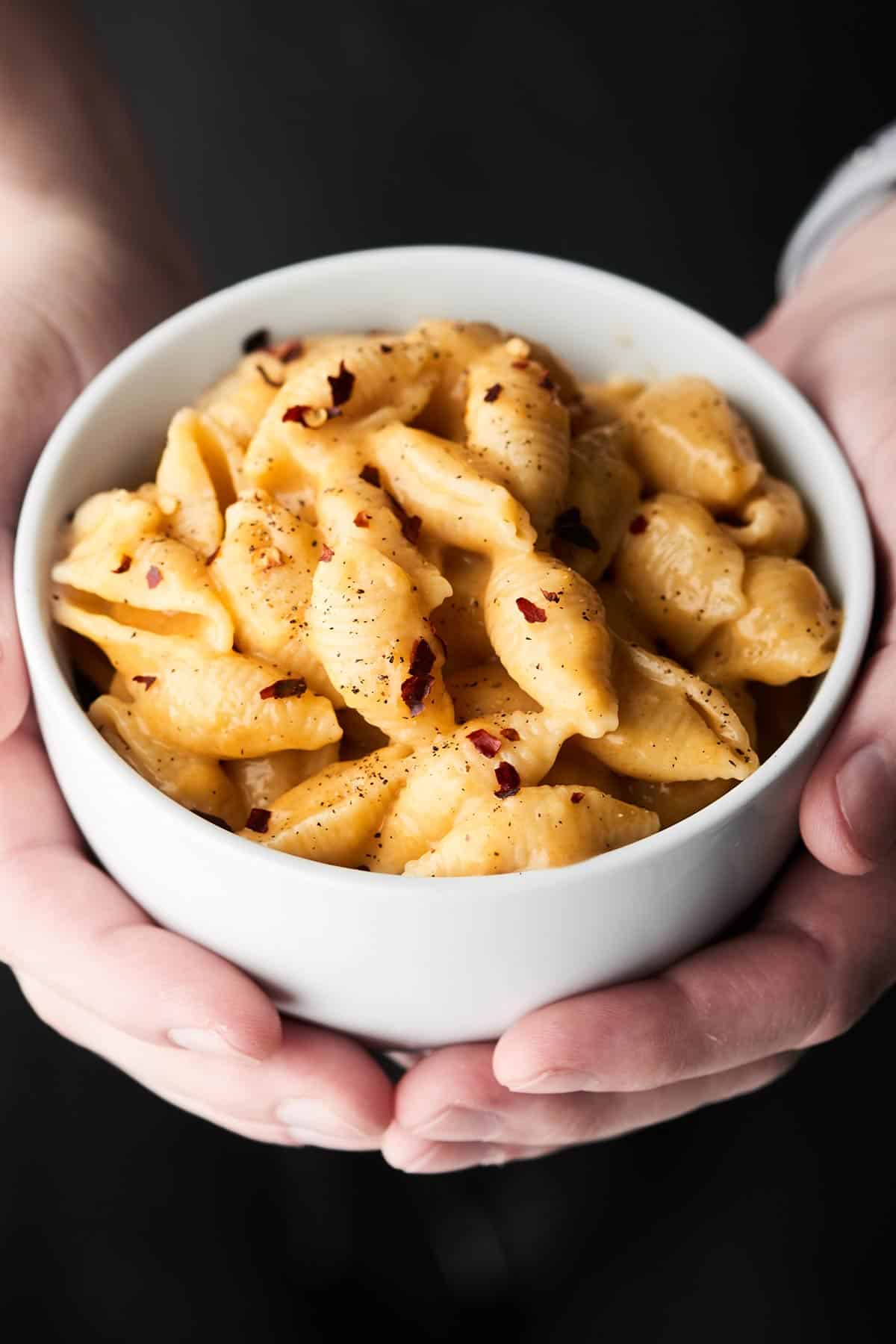 These Instant Pot Carnitas are easy, pretty darn healthy, and absolutely delicious. Full of amazing spices and fresh citrus juices. Perfect for tacos, nachos, quesadillas, salads, and more!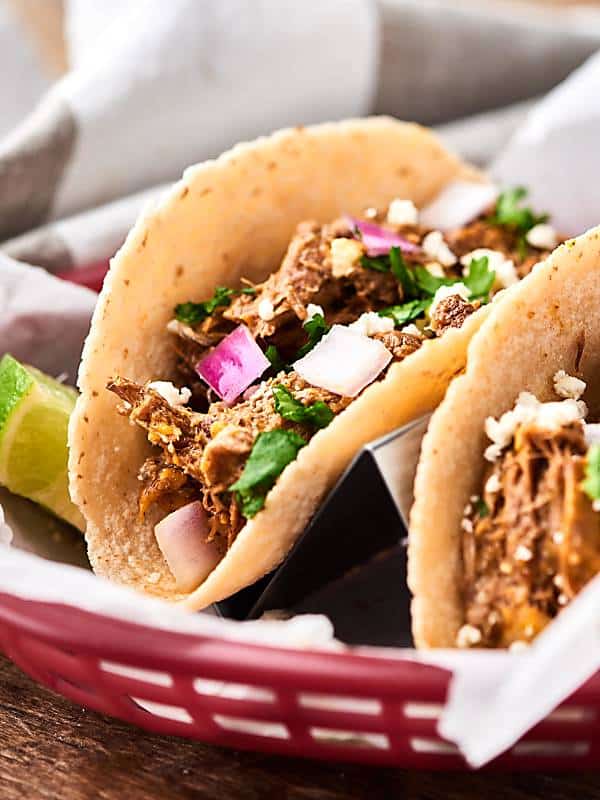 This Instant Pot Orange Chicken Recipe is a healthier version of a classic. My recipe uses FRESH orange juice and zest, keeping this flavorful and light. Quick. Easy. Can be gluten free. Healthy. Delicious!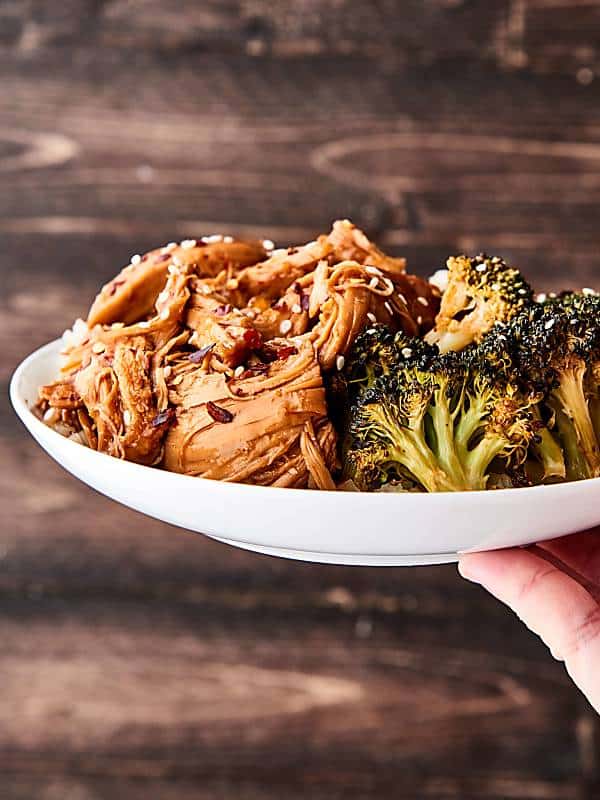 Instant Pot Lentil Sloppy Joes. A health-i-fied vegan, gluten free version of a classic! Quick, easy, meatless weeknight dinner.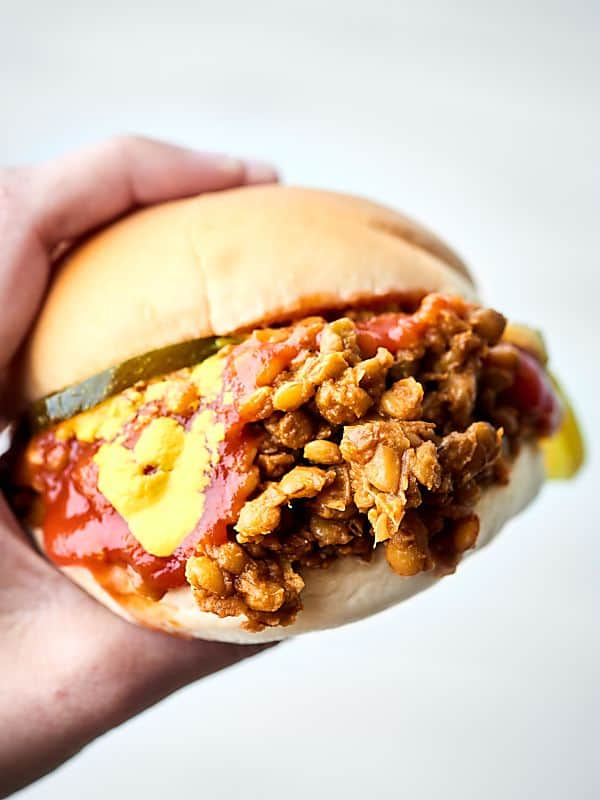 More instant pot fall dinner recipes.
Easy Air Fryer Fall Dinner Recipes
This Homemade Healthy Air Fryer Fish Sticks Recipe only requires 10 ingredients (INCLUDING salt and pepper): cod or tilapia, spices: salt, pepper, paprika, garlic powder, whole wheat flour, eggs, lemon juice, panko breadcrumbs, and old bay seasoning! Oven baked instructions listed as well.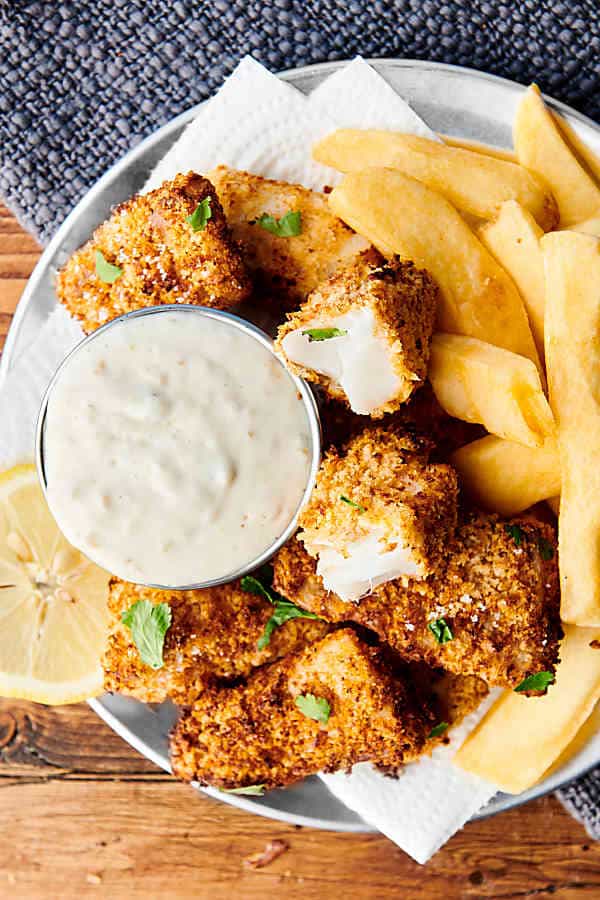 This Air Fryer Sweet and Spicy Walnut Chicken Tenders Recipe is a quick, easy, healthier twist on a fast food classic! Only seven ingredients necessary!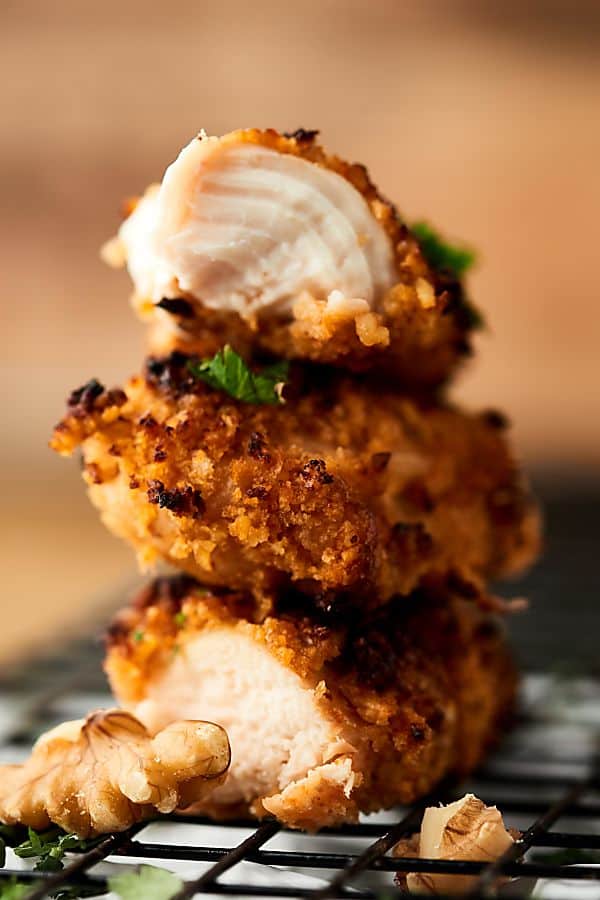 A healthier, but just as delicious twist on traditional taquitos, you're going to LOVE this Air Fryer Chicken Taquitos Recipe. Corn OR flour tortillas filled with the easiest crockpot salsa chicken and air fried until golden brown and crispy. Oven baked and deep frying directions included!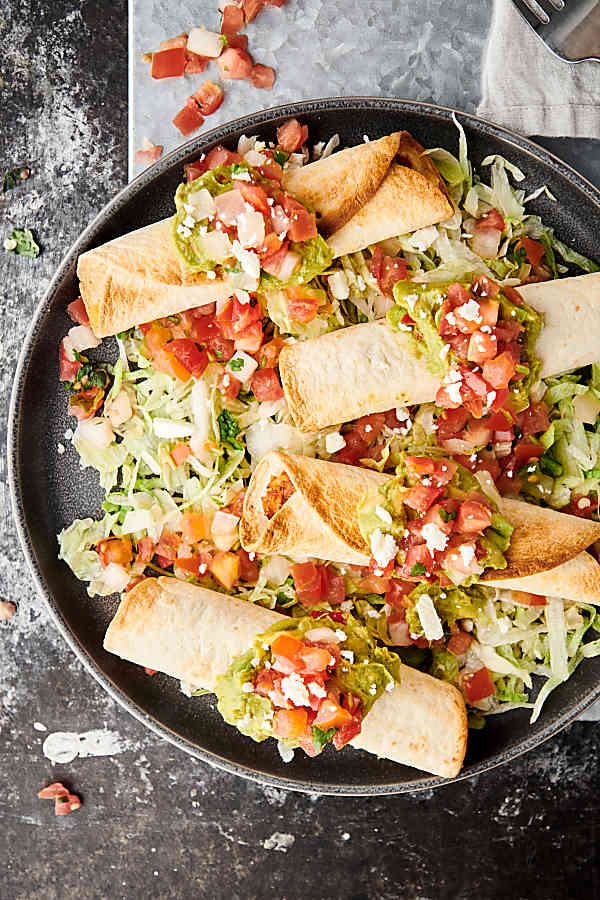 These Air Fryer Chicken Nuggets are a healthier, easier, and tastier homemade version of a drive through or frozen classic! Chicken breasts marinated in buttermilk, my secret ingredient and salt, then tossed in panko, whole wheat flour, and spices!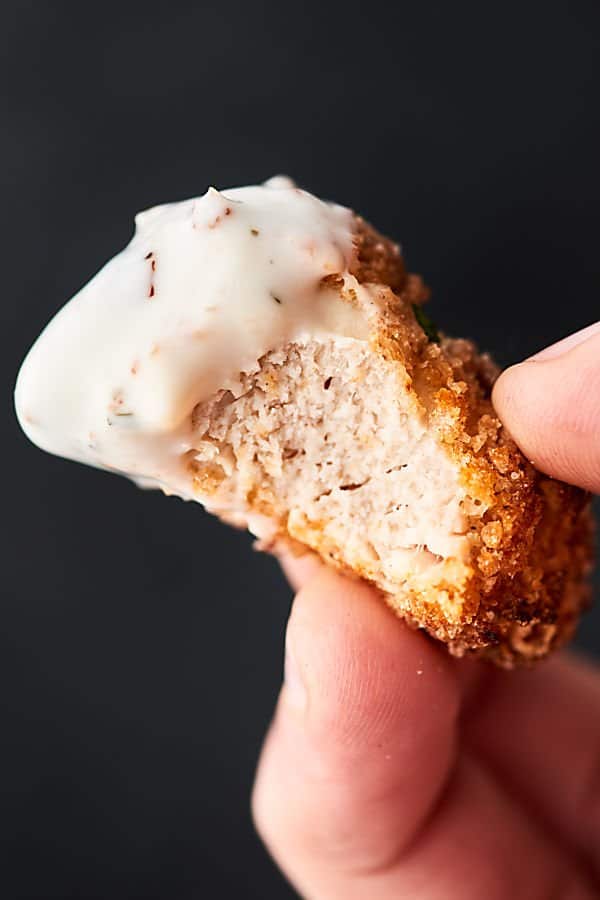 Easy Oven Baked Fall Dinner Recipes
Sheet Pan Chicken Sausage and Peppers. One dirty dish, need I say more? 
Loaded with chicken sausage, onions, peppers, and spices, this recipe is ready in under 30 minutes and packed with flavor and healthy deliciousness!  Less than 250 calories per serving.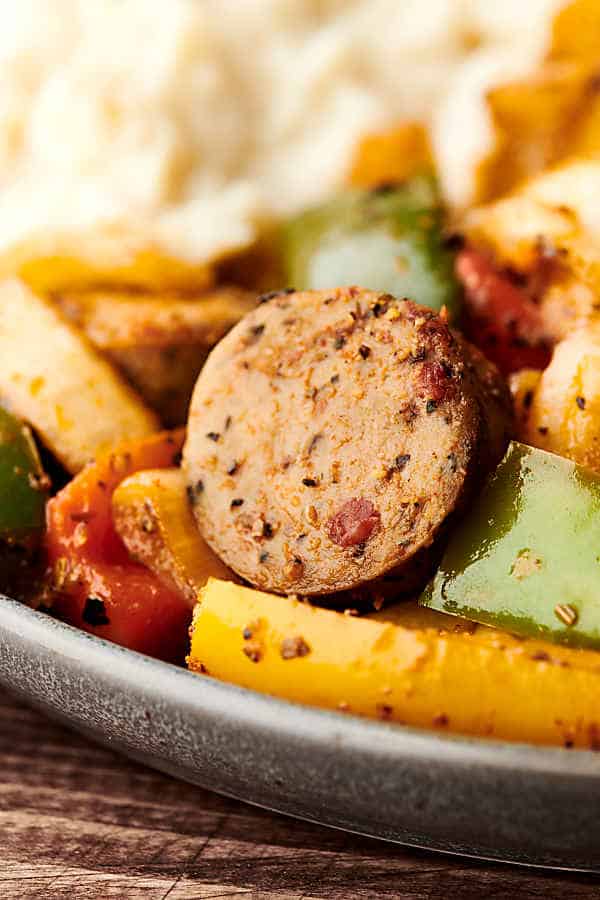 Healthy BBQ Cheddar Turkey Meatloaf Muffin Cups Recipe. These muffin tin meatloaves are loaded with oatmeal (trust me) instead of bread for a healthier twist, buttermilk, turkey, onion, peppers, spices, BBQ sauce, and a touch of cheddar cheese! Only 177 calories per cup!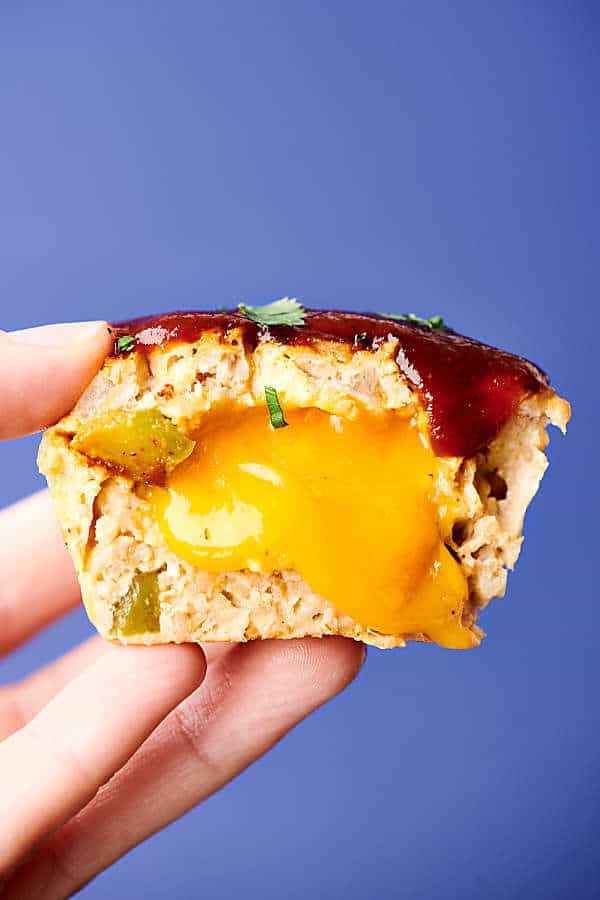 This Pork Tenderloin Recipe is quick, easy, healthy, and so tasty! Loaded with pork, sweet potatoes, brussels sprouts, onion, and apples, and smothered in balsamic vinegar and spices: garlic, rosemary, thyme, paprika, salt, and pepper!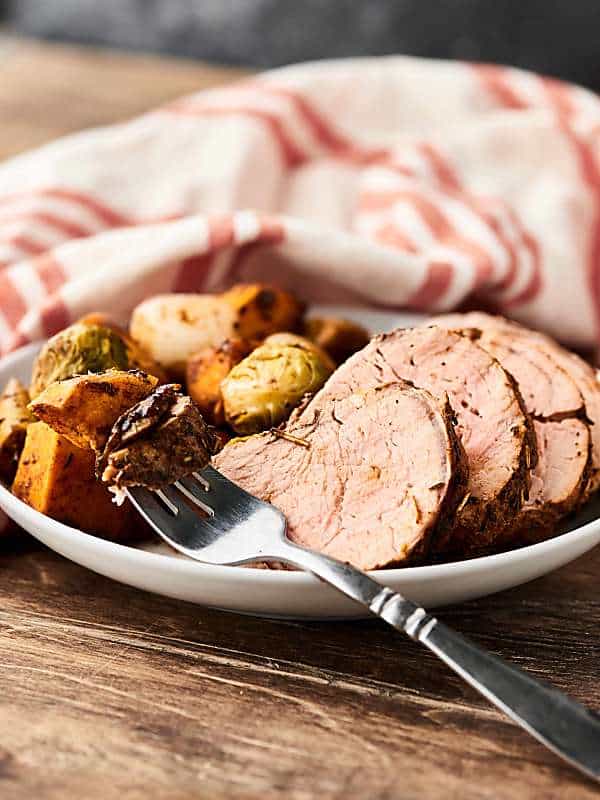 These Sweet Potato Tacos are gluten free, vegan, healthy, and oh yeah, absolutely DE-LICIOUS! Loaded with sweet potatoes, mushrooms, black beans, and spices – these hearty tacos will surely satisfy!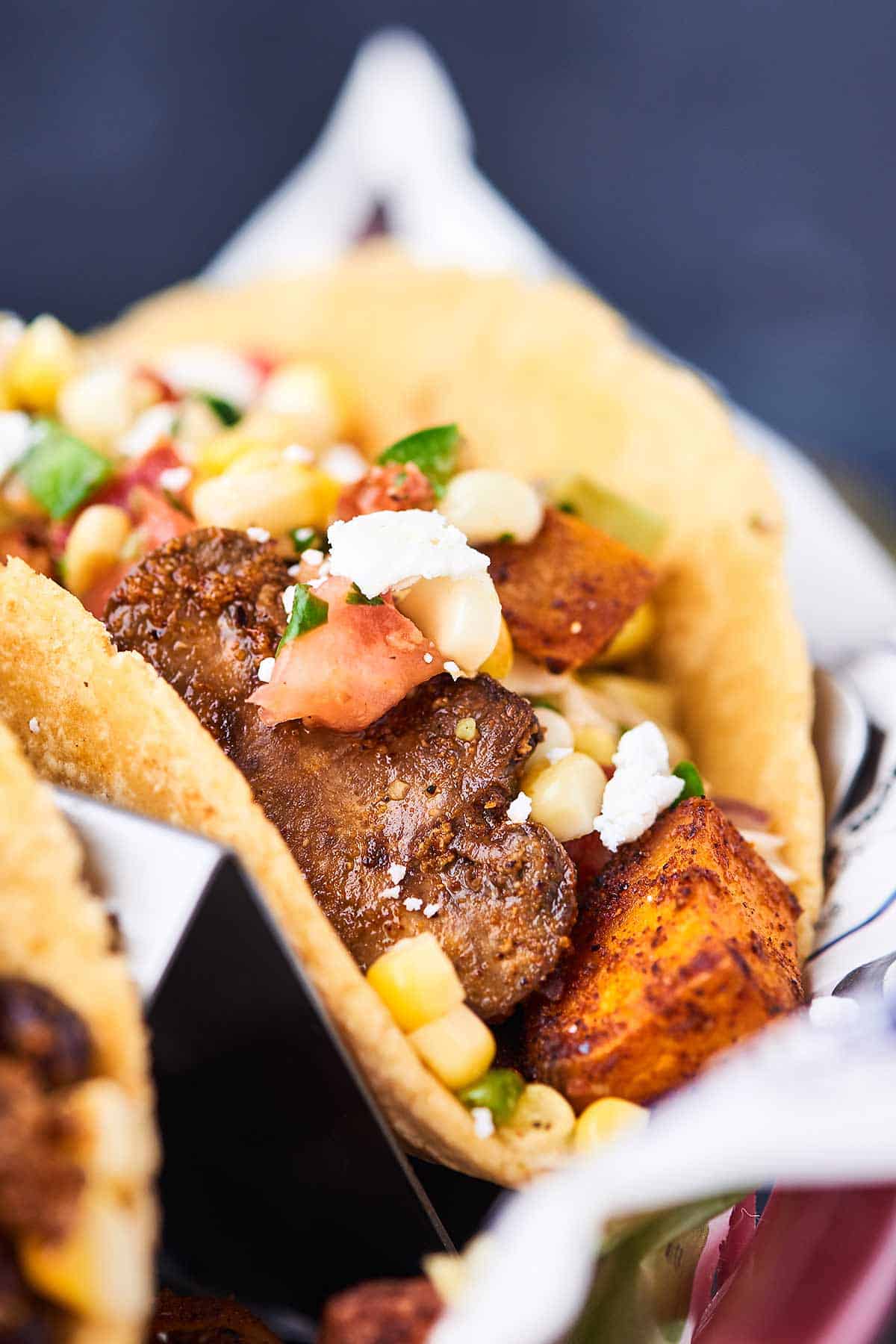 This Sheet Pan Greek Chicken Recipe is the PERFECT healthy, quick and easy weeknight meal! Loaded with tender chicken, vegetables, and a tangy herb marinade. 10 minute prep time. 15 minute cook time!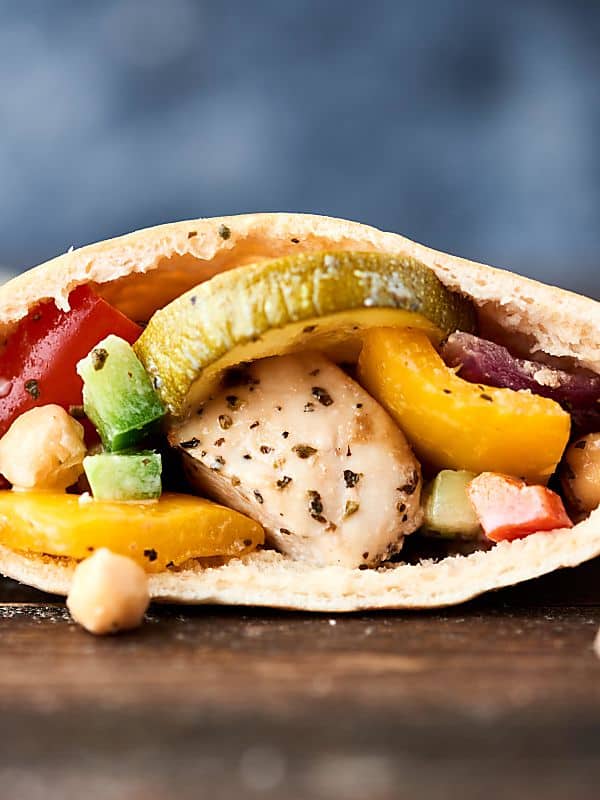 More oven baked fall dinner recipes.
Easy Fall Soups, Stews, & Chili Recipes
Coconut Curry Chicken Noodle Soup Recipe. Quick, easy, healthy, gluten free, and dairy free! Loaded with veggies, spices, peanut butter, red curry paste, a touch of brown sugar, broth, lite coconut milk, fish sauce, chicken, lime juice, rice noodles, fresh herbs, and peanuts!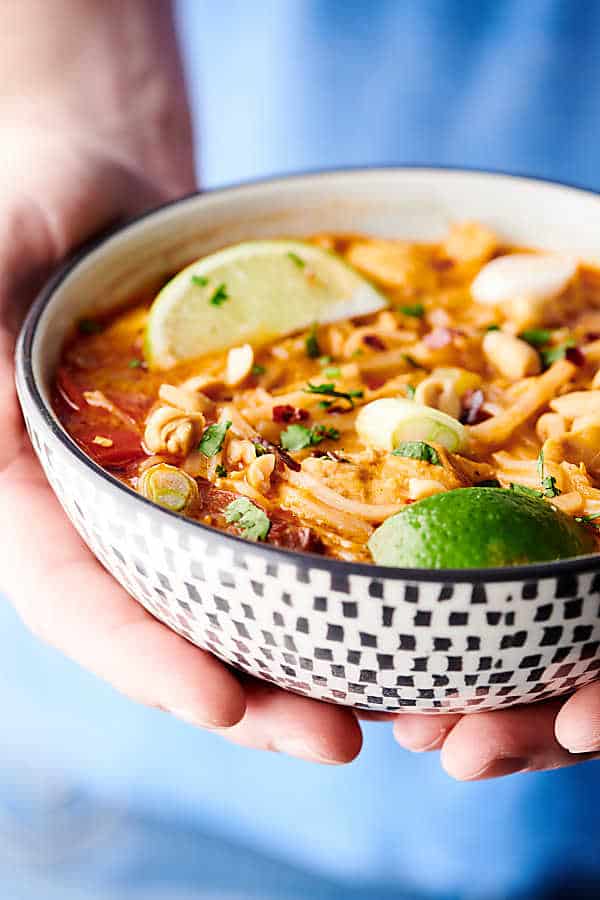 This Instant Pot Chili Recipe is SO quick, easy, and loaded with bacon, beef, beer (optional), broth, tomato sauce, veggies, beans, and spices! Serve with optional, but highly recommended cornbread, shredded cheese, and sour cream! SO hearty, cozy, and pretty darn healthy!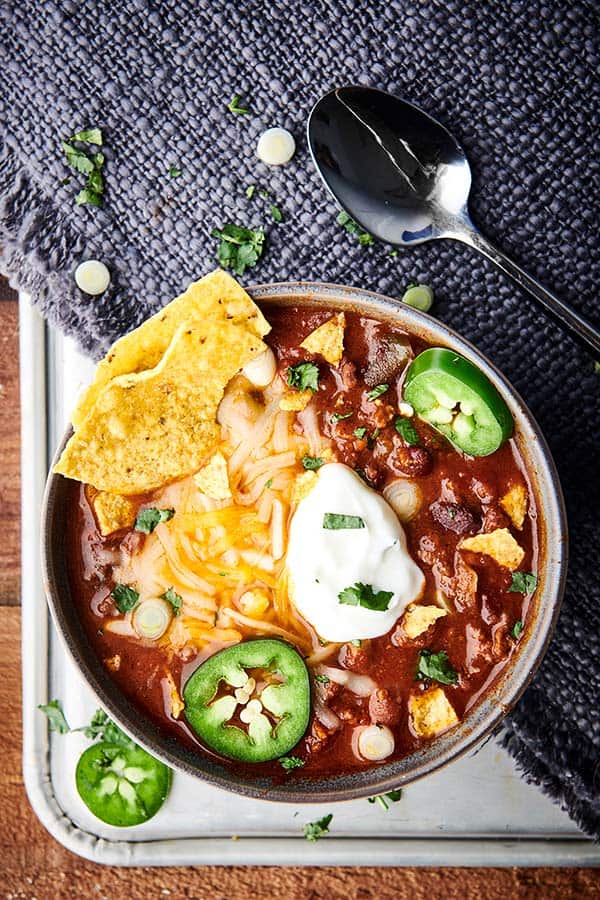 One Pot Lasagna Soup Recipe. All your favorite lasagna flavors made into a one pot soup. This super quick and easy recipe is loaded with sausage, spices, tomato juice, and lasagna noodles, and topped with a yummy cheese mixture of mozzarella, parmesan, and ricotta! SO cozy and delicious!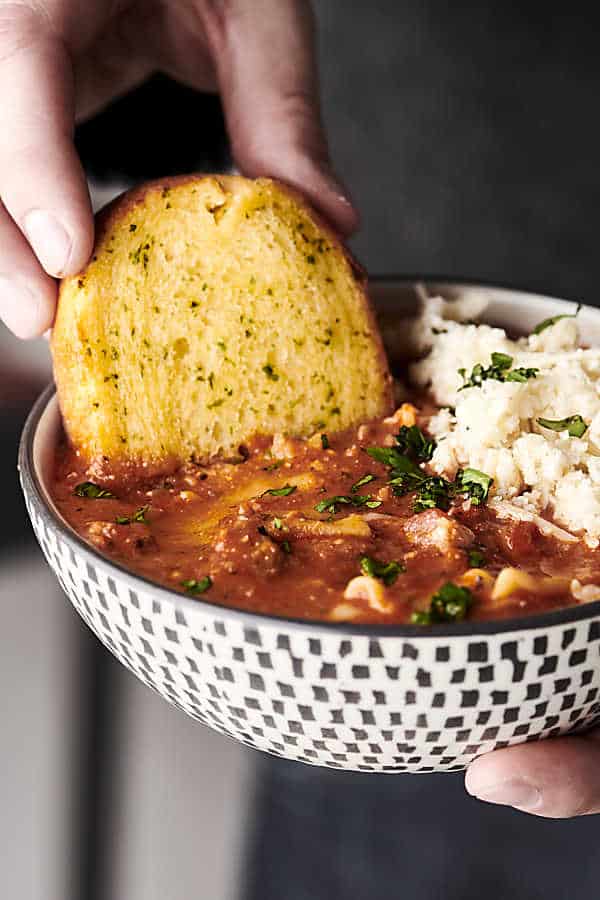 This Slow Cooker Beef Stew is SO easy to make. It's the perfect cozy, hearty fall meal! Loaded with chuck roast, veggies: onion, potatoes, carrots, and celery – beef broth, red wine (optional), and spices! A stick-to-your-ribs meal made healthier!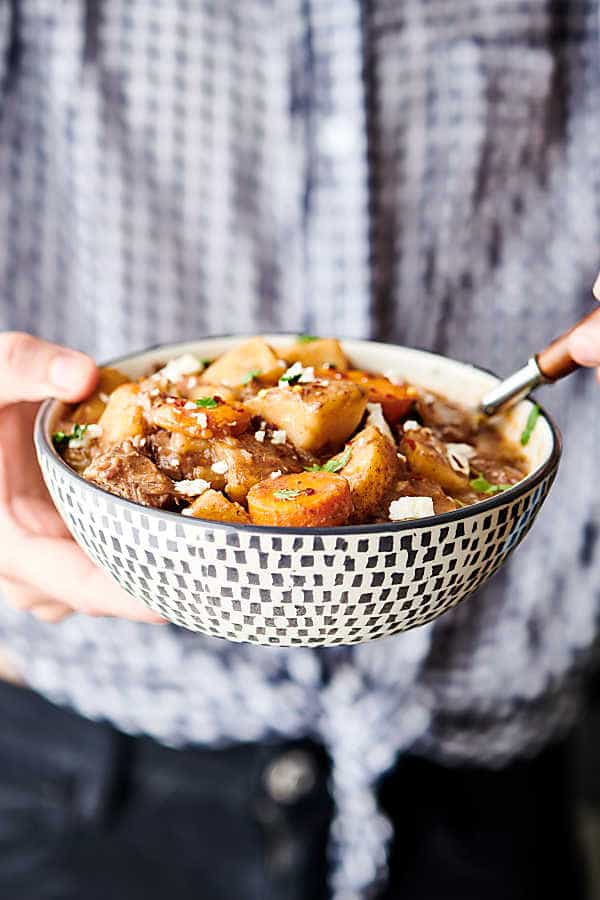 Ham and Cheese Potato Soup. A quick and easy classic loaded with veggies, chicken broth, half and half, potatoes, leftover ham, sour cream, cheddar cheese, and swiss cheese! Hearty, yet light! A family favorite.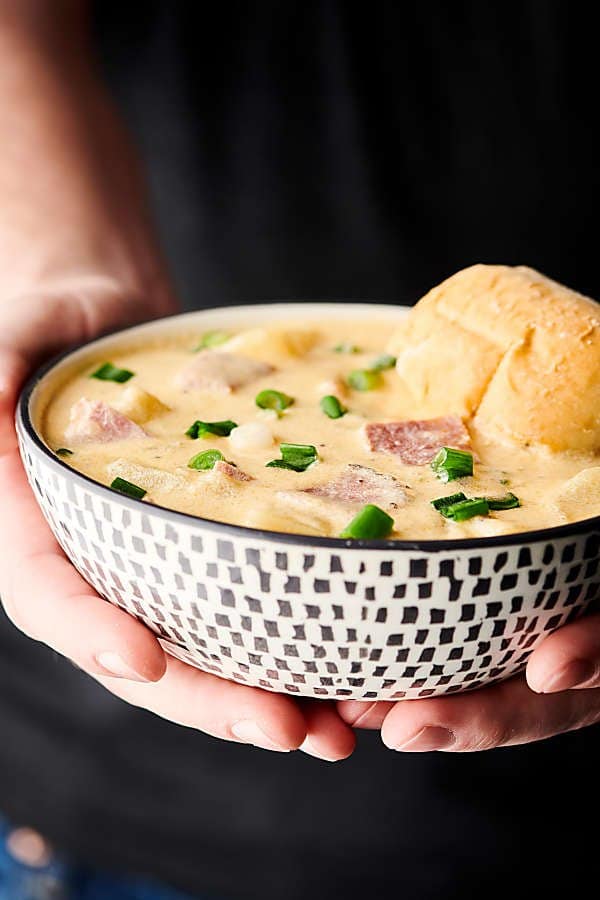 More fall soups, stews, & chili recipes.
Happy *cozy* eating!
– Jennifer
What other fall recipes do you need? Show Me the Yummy!