30 Easy Fall Dinner Recipes that even the busiest person has time to make! Everything from one pot wonders like one pot mac and cheese to slow cooker favorites like orange chicken, instant pot classics like beef chili, fun air fryer recipes like chicken nuggets, quick and easy sheet pan meals, and all your favorite cozy soups!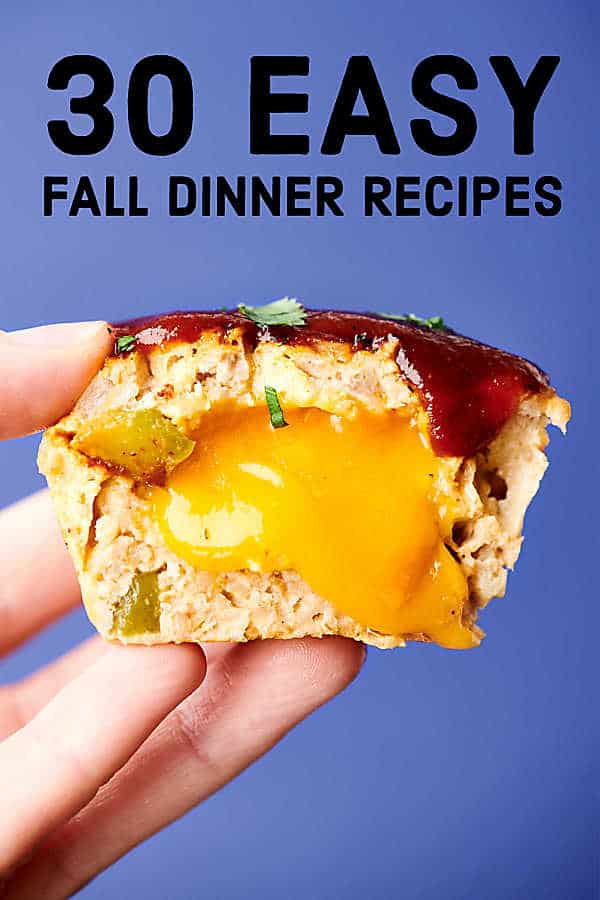 Fall is seemingly the busiest time of year. The kids are back in school, work is crazy, after school activities are beginning, and oh yeah, the holiday prep has begun: what are the kids going to be for Halloween? Who's hosting Thanksgiving this year? When am I going to decorate the house for Christmas?
With so much going on, the last thing you want to think about is what you're having for dinner. I saw this meme the other day that said something along the lines of "Who knew the hardest part of being an adult was going to be deciding what to have for dinner every night for all of eternity". While that's definitely not true, I definitely laughed, and can obviously relate to the struggle.
Because I know you're all on the "what's for dinner" struggle bus with me, I decided to share my FAVORITE Easy Fall Dinner Recipes, so next time you're trying to decide what to have for dinner, just remember this list!
One pot
More one pot fall dinner recipes
Slow cooker
More slow cooker fall dinner recipes
Instant pot
More instant pot fall dinner recipes
Air fryer
Oven baked
More oven baked fall dinner recipes
Soups, stews, & chilis
More fall soups, stews, & chili recipes
Happy *cozy* eating!
– Jennifer
What other fall recipes do you need? Show Me the Yummy!