Easy Crockpot Chicken Recipes for dinner! Everything from soups, stews, chilis; chicken with Asian flavor; and chicken with Mexican twists!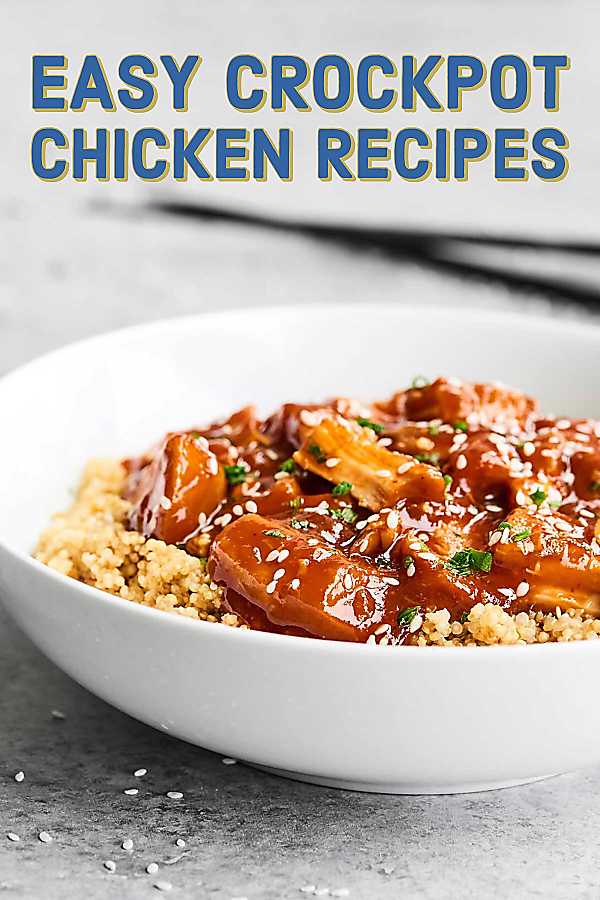 Let's be real.
Chicken dinners are often quick, easy, and ALWAYS a family favorite.
Let's be real.
Crockpot dinners are the BEST, because hello "throw and go" in the morning and dinner is served when you get home from work.
So. Today.
Easy crockpot chicken recipes.
The best of both worlds, amiright?!
Easy Crockpot Chicken Recipes for Soups, Stews, & Chili
This Crockpot Creamy Chicken Noodle Soup Recipe is packed with healthy foods like lean chicken, veggies: onion, garlic, carrots, celery, mushrooms – and spices. It's also SO creamy and satisfying thanks to a bit of half & half, a touch of cream cheese, and rotini pasta noodles. Hearty, but not heavy at all! The perfect cozy winter soup.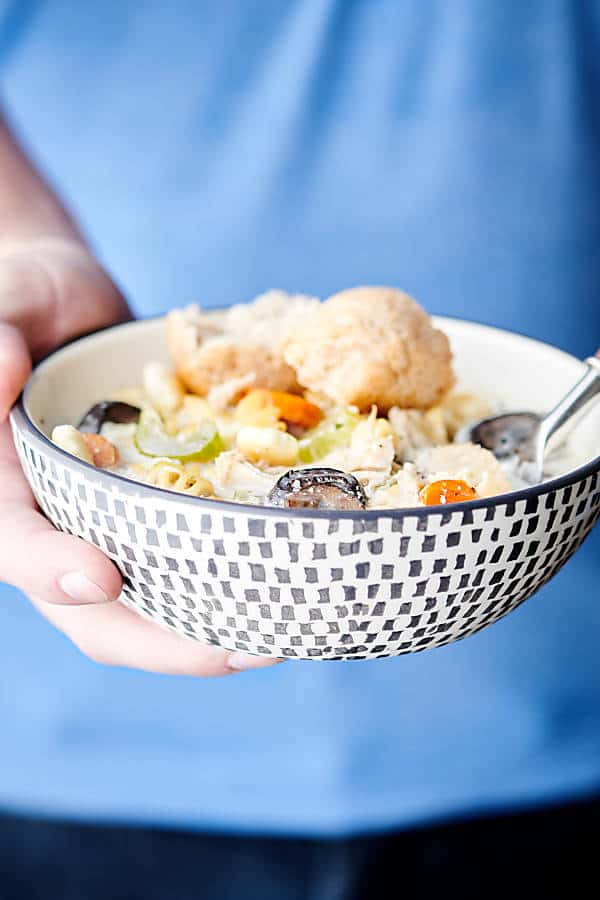 This Slow Cooker Thai Chicken Soup is loaded with creamy coconut milk, peanut butter, red curry paste, chicken, and veggies: onion, carrots, bell pepper, mushrooms, and broccoli! PACKED with flavor and healthy deliciousness! Less than 250 calories per cup!
This crockpot jalapeño popper white chicken chili is exactly what you need for the Super Bowl! It's so easy to make, so not messy, perfectly spicy, ridiculously creamy, and filled with chicken, jalapenos, beans, spices, and cream cheese! Can't you just picture enjoying this while watching the game?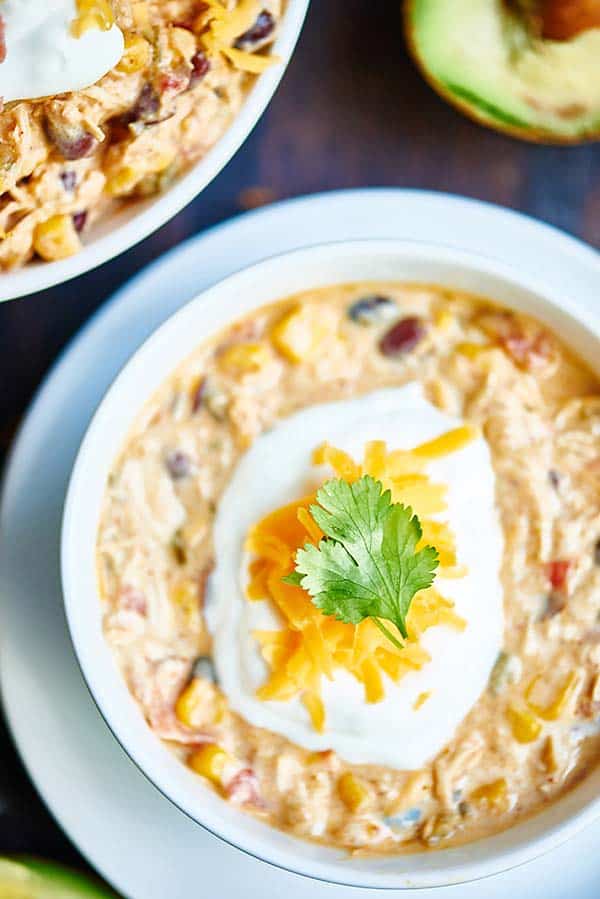 How about a steaming hot bowl of Slow Cooker Chicken Lentil Soup on a chilly day? This soup is easy, healthy, and has 300 calories per serving!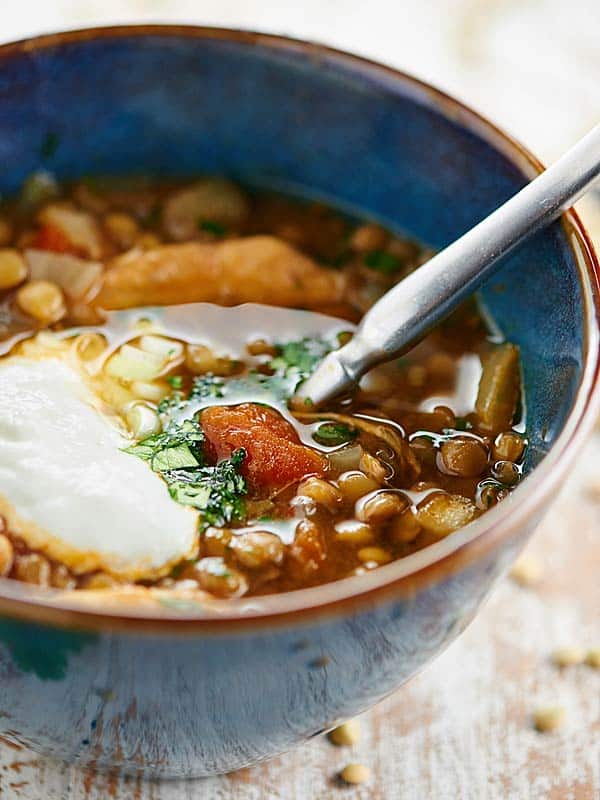 This Slow-Cooker White Chicken Chili Recipe is ridiculously easy to make, SO creamy, perfectly seasoned, and is just everything you want for a cozy fall dinner.
This Crockpot Chicken and Dumplings Recipe is winter comfort food perfection! Super quick and easy to make and SO hearty and cozy! No cream of "x" soup. Uses refrigerated biscuit dough!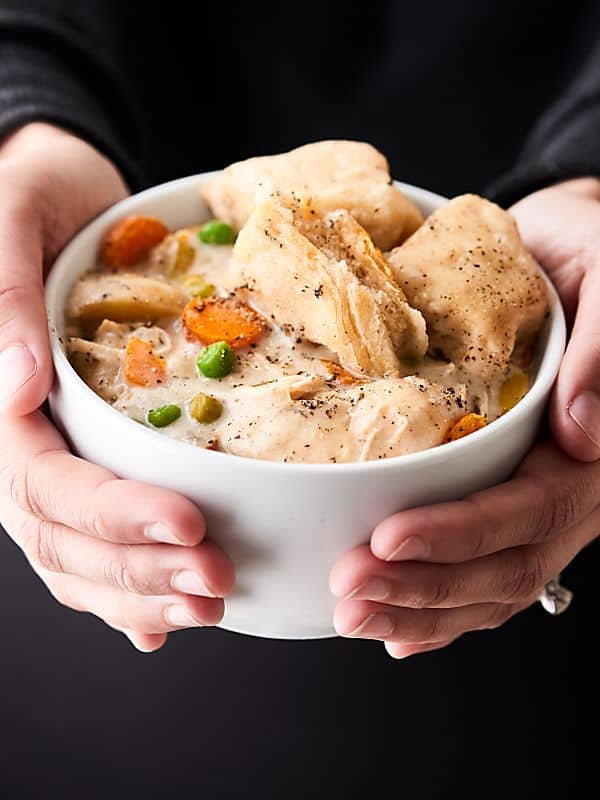 Easy Crockpot Chicken Recipes with an Asian Flair
Forget take out and have this Crockpot Chicken and Broccoli instead! I love recipes like this, because it actually tastes better than take-out, you can schedule it to be ready exactly when you want it, and *bonus* it's healthier!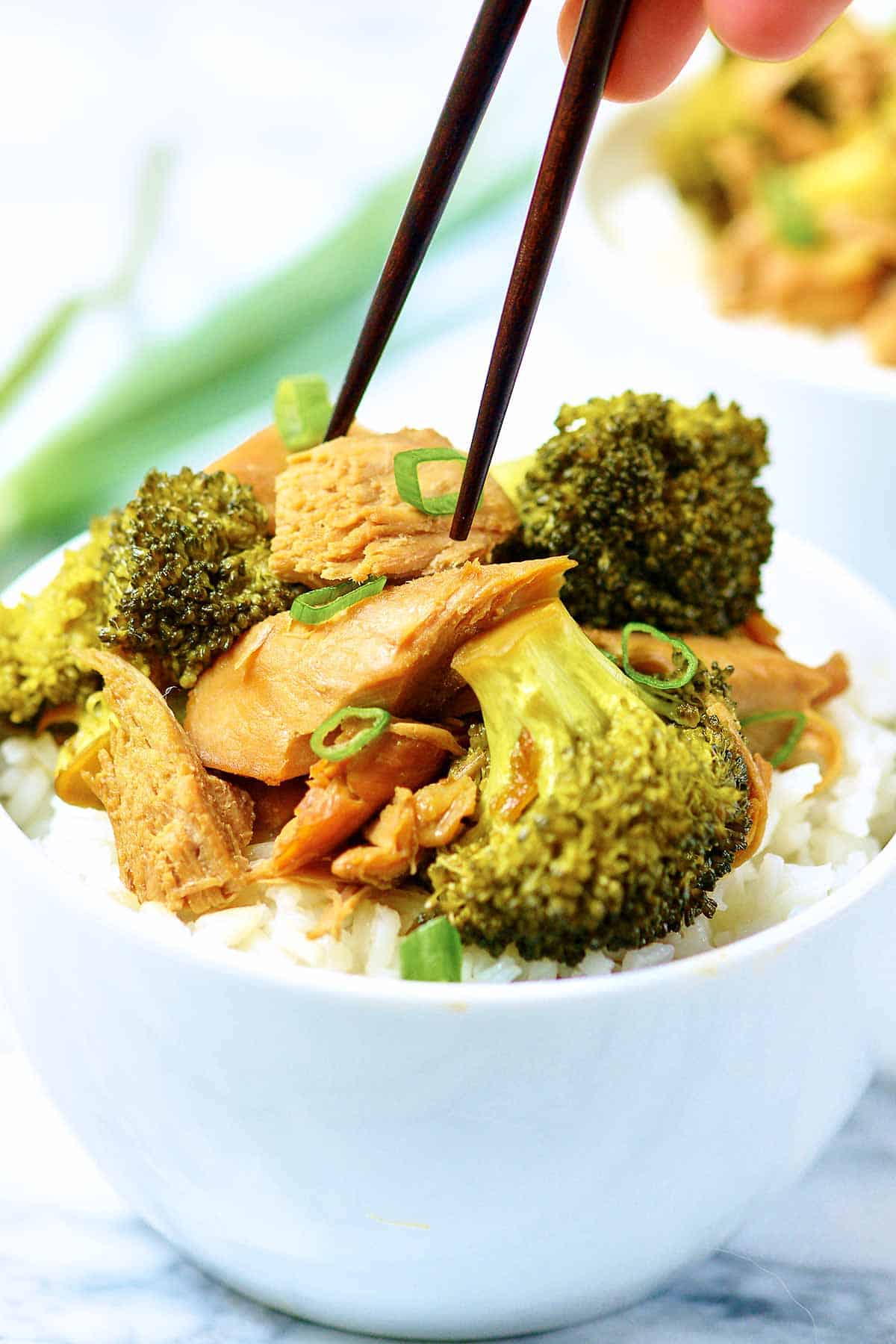 This Slow Cooker Teriyaki Chicken Recipe is the perfect, easy, healthy, and delicious week night dinner! My new favorite throw and go slow cooker recipe!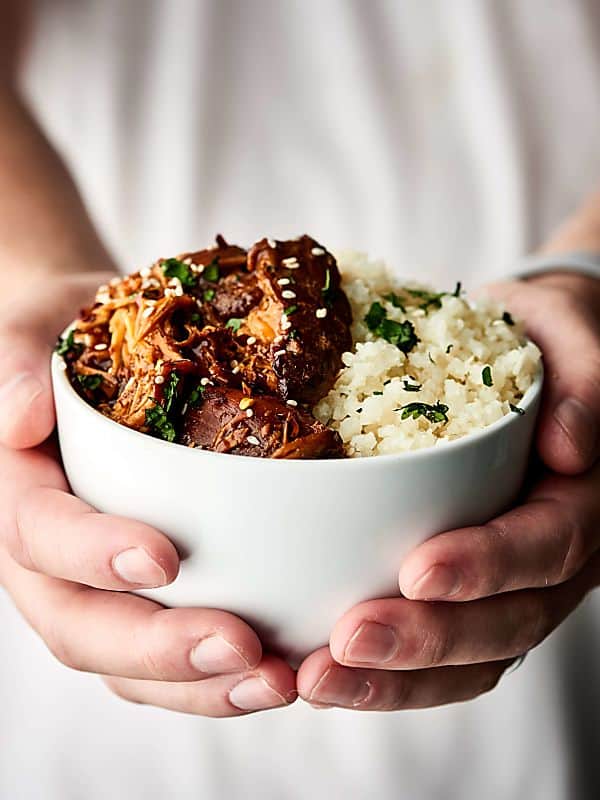 Slow Cooker Kung Pao Chicken. Tender chicken, loads of veggies, and a delicious sauce! Perfect when served over brown rice or cauliflower rice! Easy. Healthy. Can be gluten free!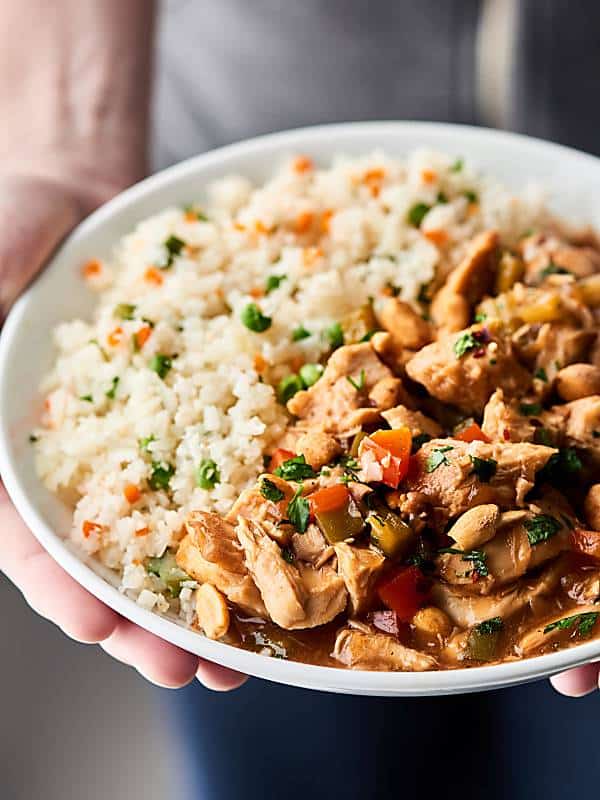 Chicken Ramen Noodles made easier in the crockpot! These Slow Cooker Ramen Noodles may be simple in preparation, but they're completely packed with flavor!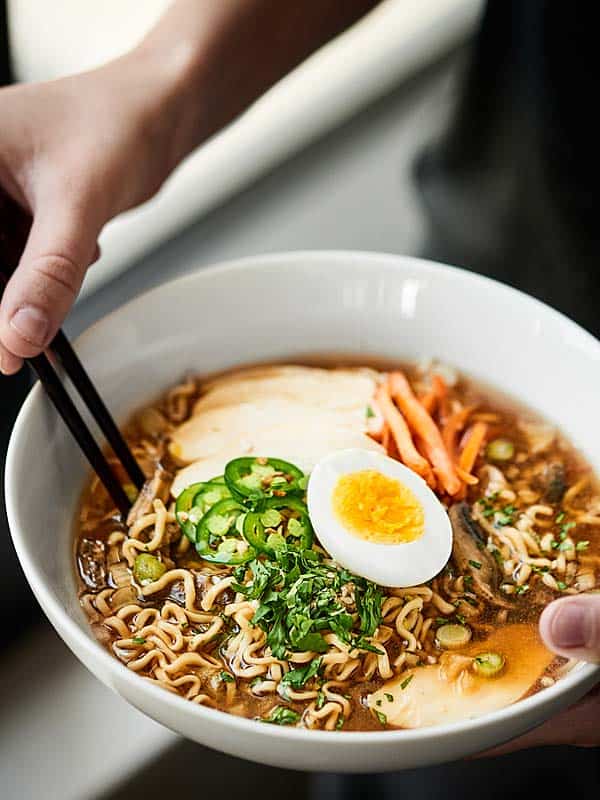 This Crockpot Sesame Chicken is a more flavorful, health-i-fied version of a take-out classic! One of my go-to throw and go, quick and easy recipes!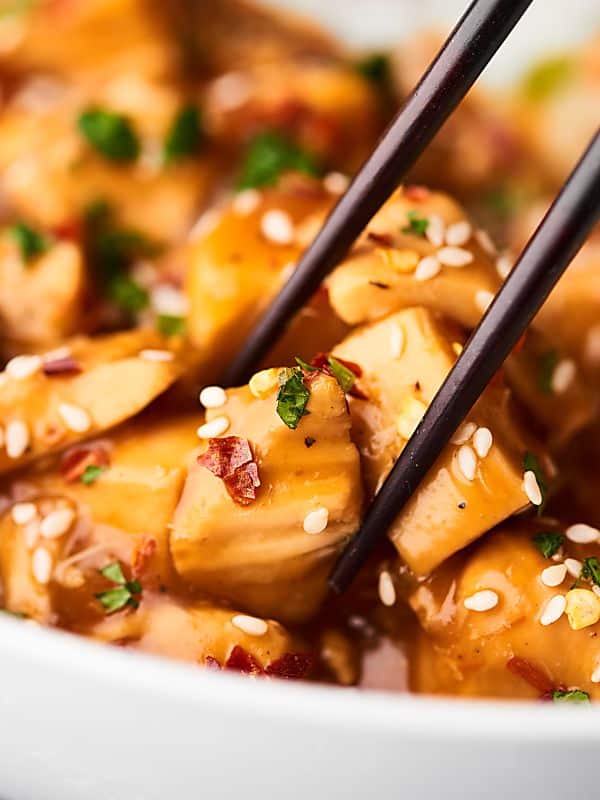 This Slow Cooker Honey Sriracha Chicken is quick to put together, healthy, easy, and is the perfect combo of sweet and spicy thanks to honey and sriracha!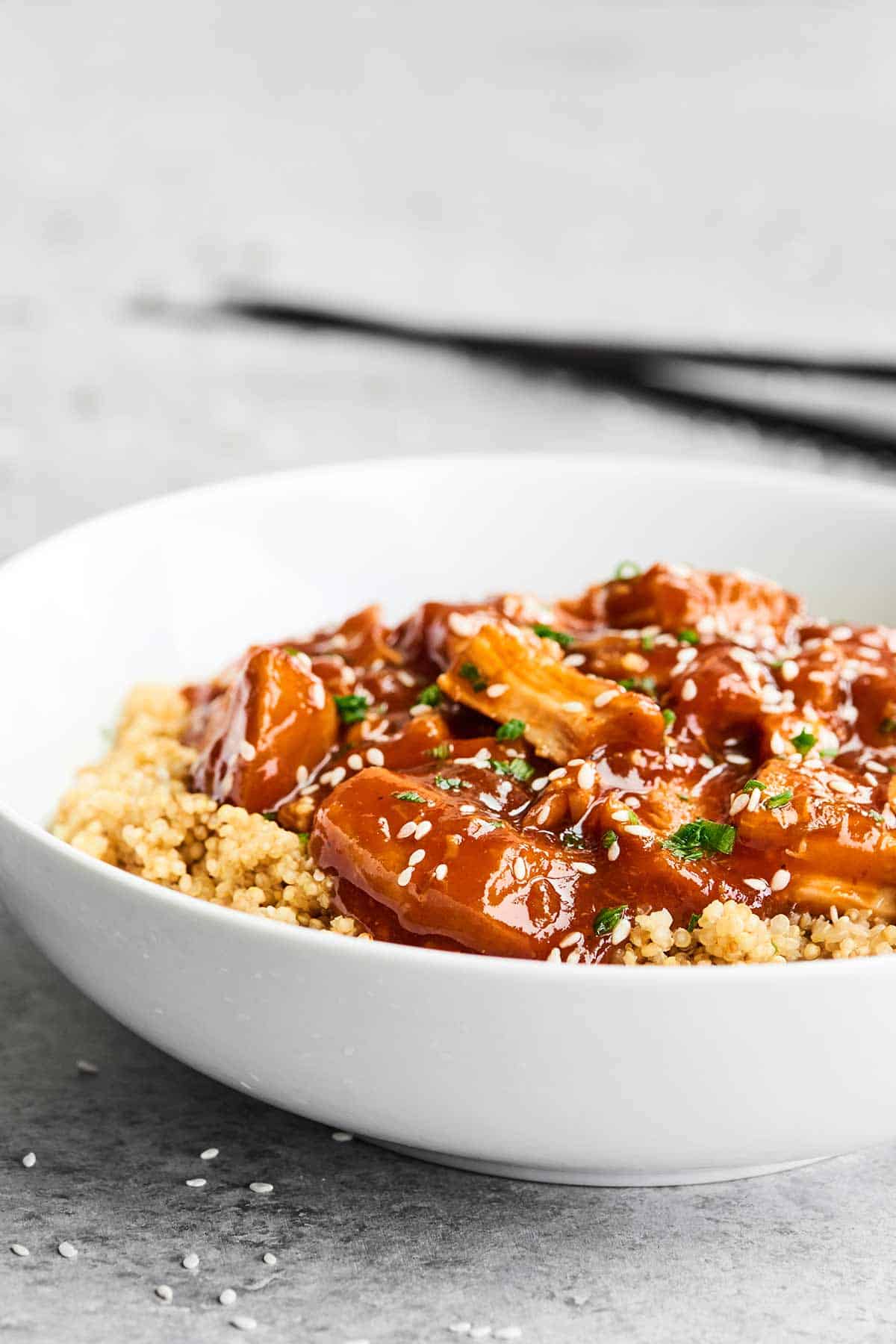 This Crockpot Thai Chicken Curry is healthy, tasty, & only takes one dish & five minutes to put together! 3 hours of cook time & you've got one yummy meal!
Easy Crockpot Chicken Recipes with a Mexican Twist
A healthier, but just as delicious twist on traditional taquitos, you're going to LOVE this Air Fryer Chicken Taquitos Recipe. Corn OR flour tortillas filled with the easiest crockpot salsa chicken and air fried until golden brown and crispy. Oven baked and deep frying directions included!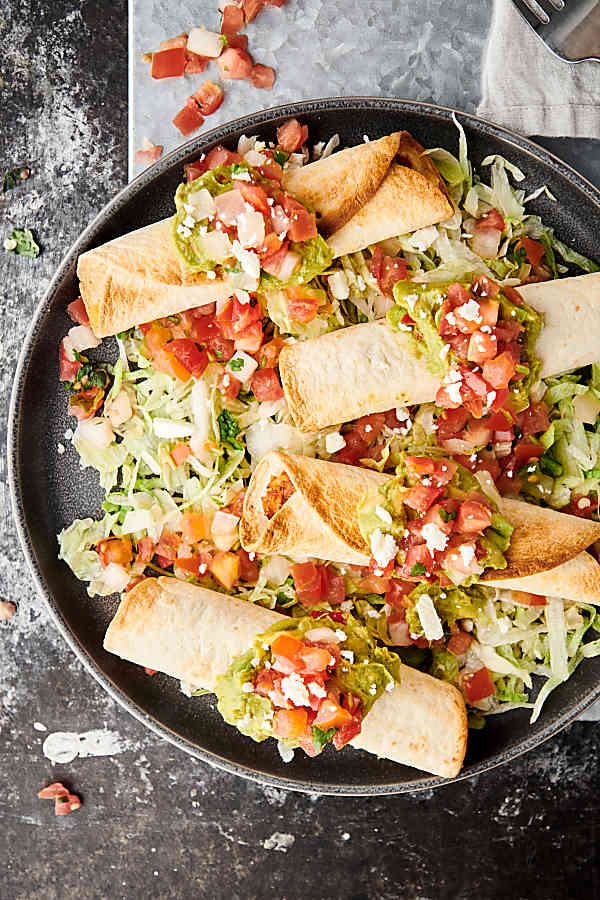 Enchiladas are now quicker, easier, and less messy with this Slow Cooker Enchilada Soup Recipe! Full of chicken, beans, and hominy, this recipe is healthy and delicious! 5 minutes of prep. Gluten free.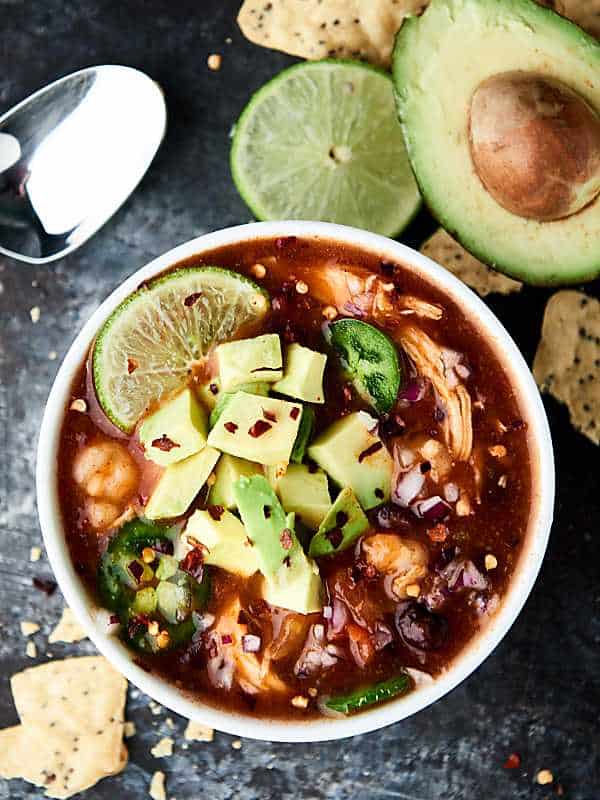 These Loaded Chicken Nachos have 12 layers! and are full of tender veggies, flavorful chicken, beans, corn, and TONS of cheese. Surprisingly quick, easy and delicious!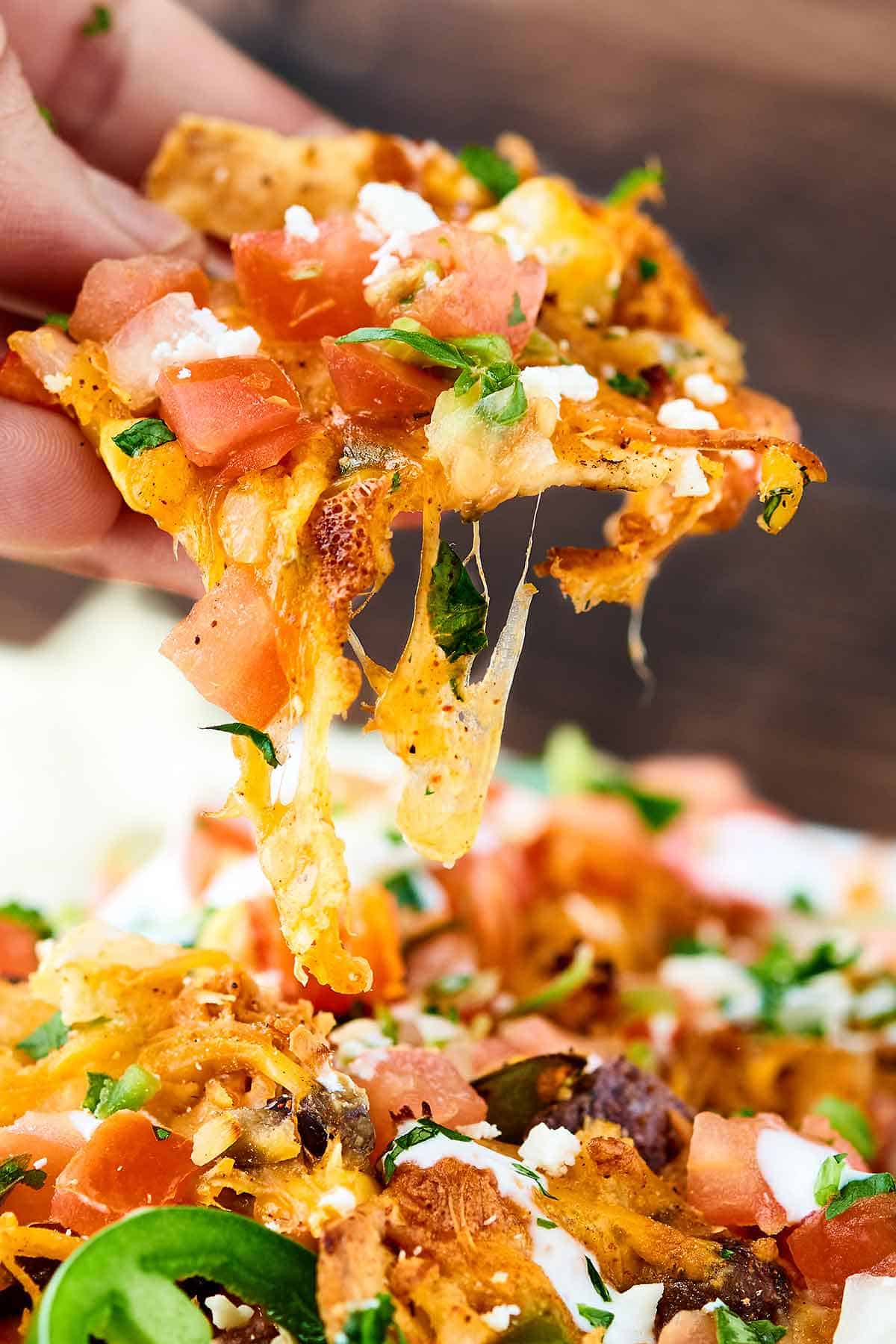 This Crockpot Salsa Chicken has only 5 ingredients: chicken breasts, salsa, Tabasco Chipotle, taco seasoning, and water! Quick. Easy. Healthy. Delicious! Less than 200 calories per serving.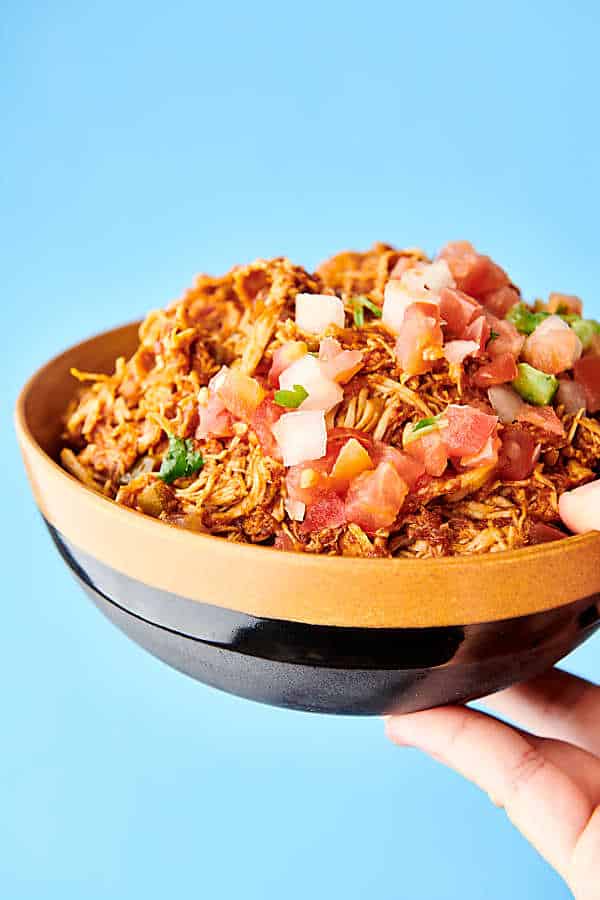 This Crockpot Chicken Taco Soup comes together in a matter of minutes, is healthy, gluten free, and full of veggies, lean chicken, plenty of texture, and loads of spices!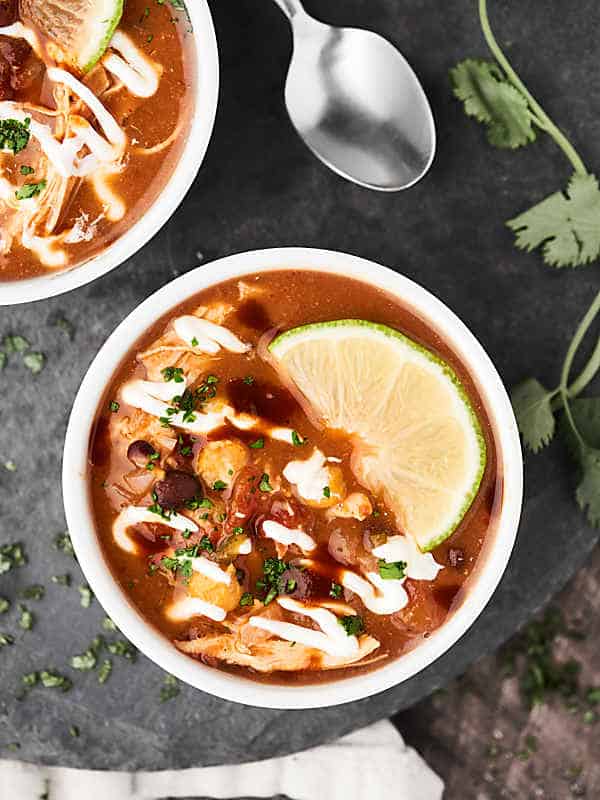 Slow Cooker Enchilada Quinoa is like a healthier, deconstructed enchilada! Loaded with quinoa, veggies, and chicken, this throw and go recipe is GREAT for an easy, healthy, weeknight dinner!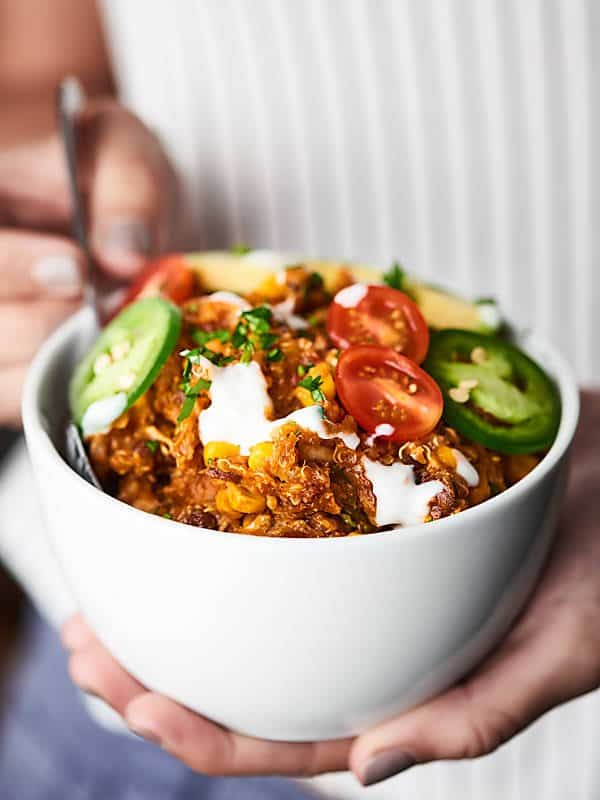 Winner, winner, easy crockpot chicken dinner.
– Jennifer
Do you want more crockpot chicken recipes? Show Me the Yummy!