The ultimate guide to Cinco de Mayo Food! Whether you want breakfast, dinner, dessert, or drinks we've got you covered!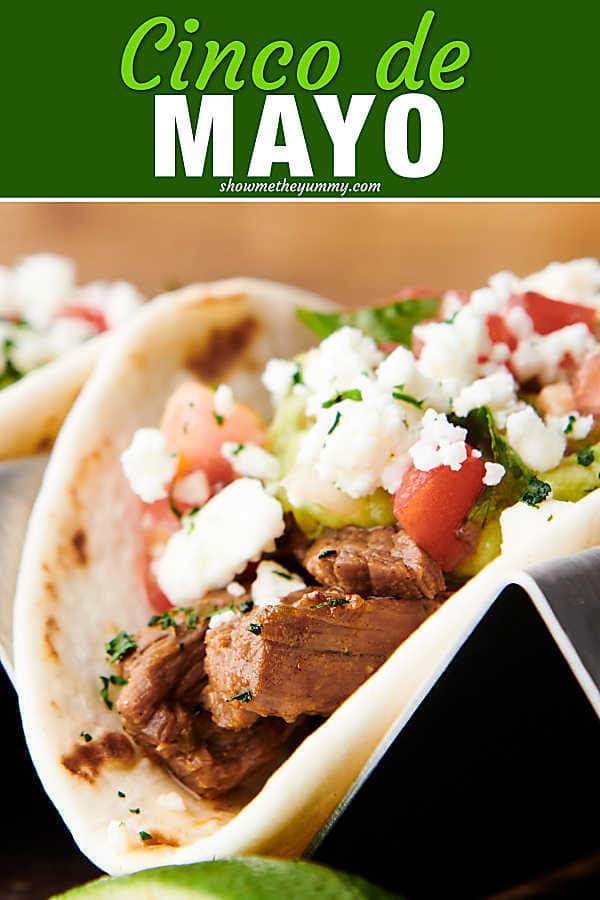 If you guys know anything it about me it's that I have two favorite food groups: carbs and Mexican food. I will look for pretty much any excuse to eat Mexican food (every Friday night is Mexican night at our house) so I absolutely love Cinco de Mayo.
Since it's my favorite holiday, I gathered up a few of my absolute favorite recipes perfect for a party or a festive dinner at home. You better believe that Trevor and I are going to celebrate with aaall of the best Mexican food!
Whether you're hosting a Cinco de Mayo party or enjoying a simple celebration for one or two, these recipes will not disappoint!
What kind of food is eaten on cinco de mayo?
Mexican food like tacos, fajitas, enchiladas, chips, salsa, guacamole, and margaritas are commonly eaten on Cinco de Mayo. If you're looking for something more traditional, check out this article from Smithsonian Magazine: What to Really Eat on Cinco de Mayo.
Breakfast
Maybe you think of a Cinco de Mayo celebration as more of a dinner in the evening. But I like to celebrate all day. 😉 Starting with breakfast!
Appetizers
You can't have a Cinco de Mayo celebration without the classic appetizer of chips and salsa, but here are a few more of my favorite appetizer options!
Dinner
Whether you love tacos, fajitas, or enchiladas — I've got it all!
Sides
These side dishes are perfect alongside your favorite entree!
Desserts
What to drink on cinco de mayo
Margaritas! These fruity tequila cocktails are a Cinco de Mayo classic!
Happy Cinco de Mayo!
– Jennifer