The Best Holiday Recipes for 2016! Everything from Christmas ham to holiday brunch, your favorite cookies and candies, drinks, sides, appetizers and more!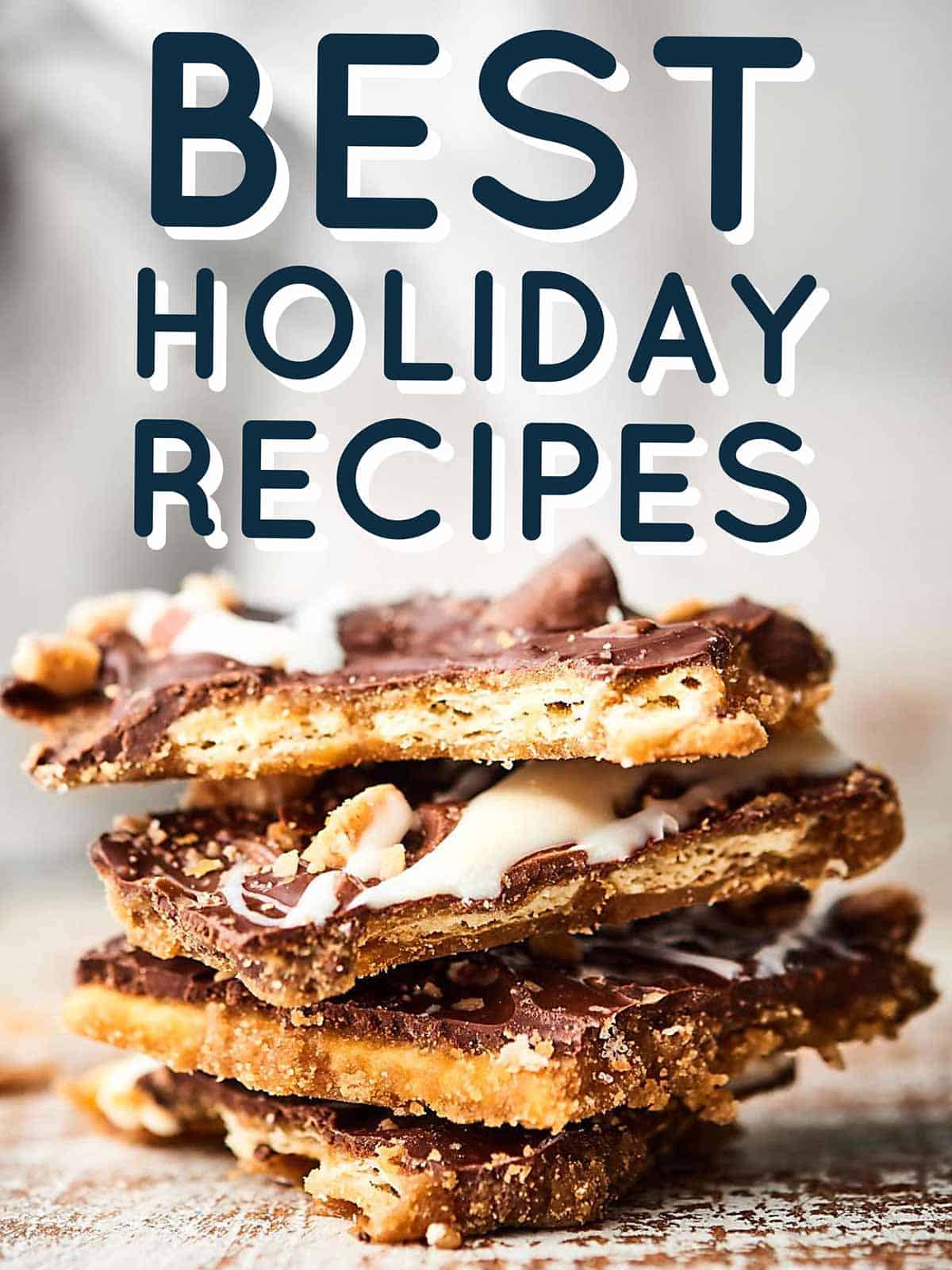 Happy Monday, friends! I don't know about you, but here at the Debth household, we are in full swing holiday mode.
And I'm loving every minute of it!
Holiday music is playing non stop, I've done all my Amazon shopping (you can see all my recommendations here!), and we've been eating massive amounts of cookies.
As I'm sure you've guessed, my favorite part of the holidays is the food, so, today, here are the Best Holiday Recipes of 2016. I've got you covered with everything from holiday brunches, to sides, mains, cookies, candies, and drinks!
So sit back, eat a cookie, and read about all my fave holiday recipes!
Brunch:
An Easy Cheesy Bacon Breakfast Tart Recipe full of crispy bacon, smoky gouda, and creamy sweet potatoes! Made ultra easy with store bought pie dough!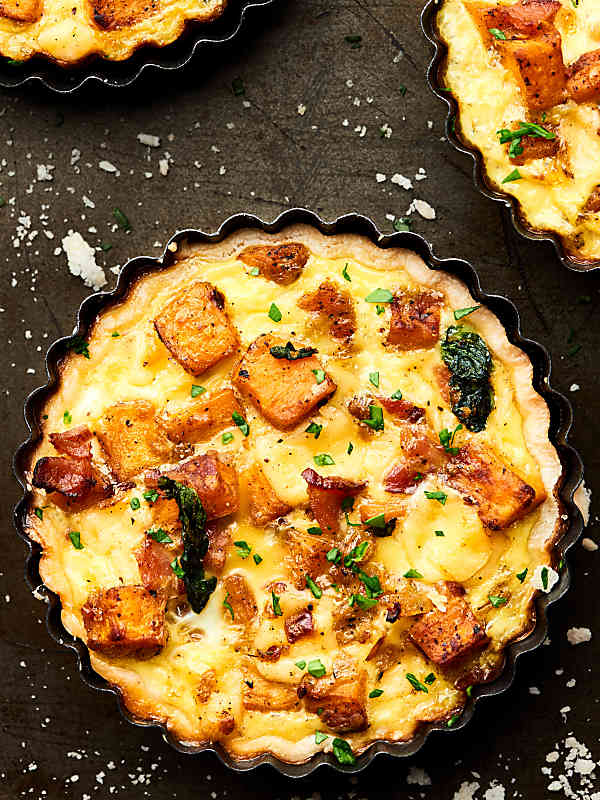 This Crustless Quiche Lorraine is ultra fluffy, creamy, and full of salty bacon, smoky gruyere cheese, and eggs. Perfect for an easy, filling breakfast or brunch!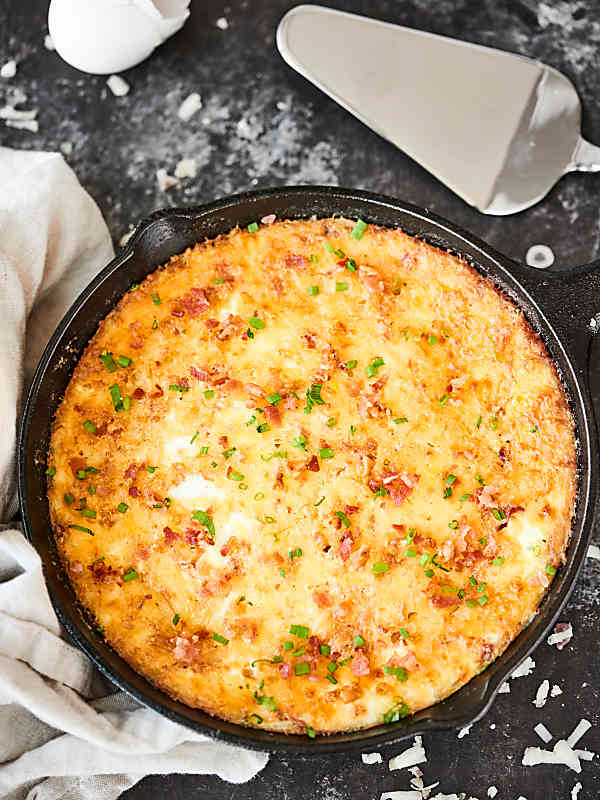 Pancakes were a Christmas morning staple in my house and I just know you guys are gonna FLIP for these classic Buttermilk Pancakes. Only 8 ingredients for ultra fluffy, perfectly sweet, incredibly easy pancakes!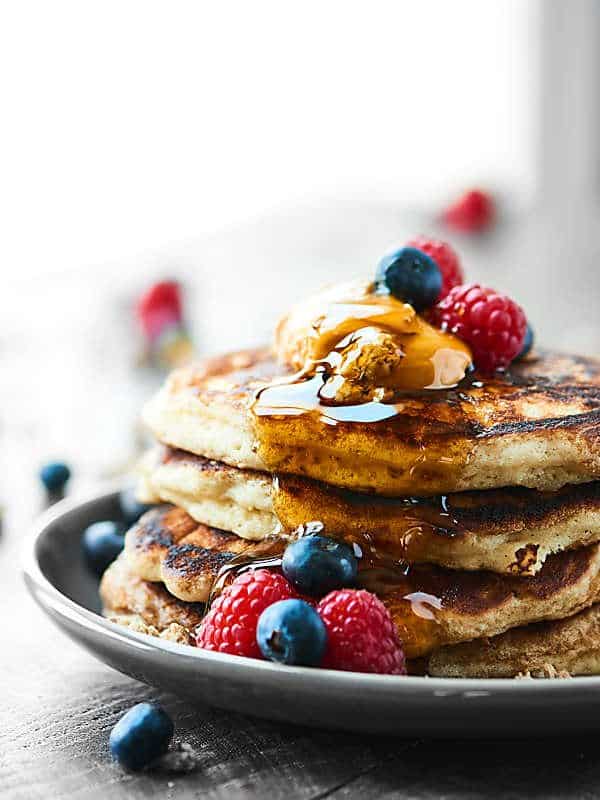 This Easy Biscuits and Gravy recipe is a great, cozy recipe for breakfast or dinner! Pillsbury Grands! get smothered in the creamiest sausage gravy!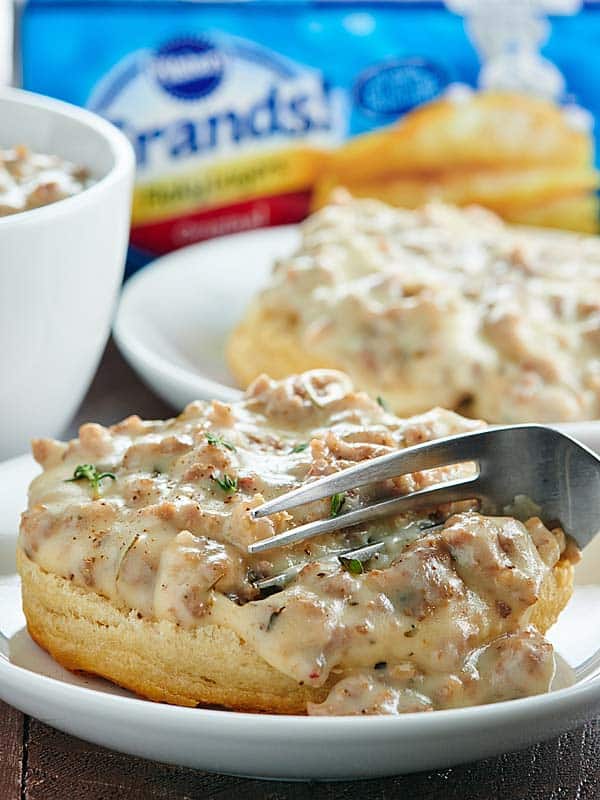 It wouldn't be Christmas brunch without this Ham and Cheese Breakfast Casserole Recipe. It's SO quick & easy (less than 10 minutes of prep) and full of hash browns, eggs, ham, and plenty of cheese!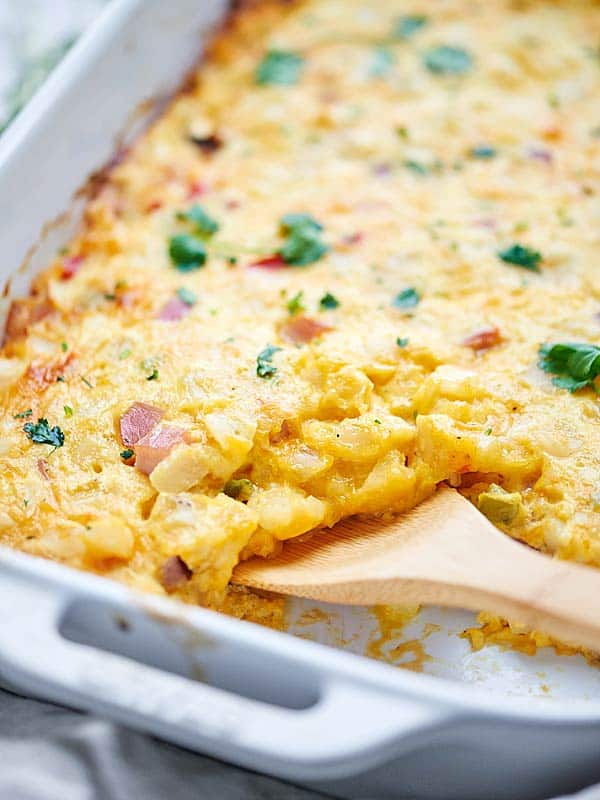 Want more? Check out our entire holiday brunch list!
Sides:
This Slow Cooker Mac and Cheese takes minutes to put together and is full of FOUR kinds of cheese: Asiago, Sharp Cheddar, Monterey Jack, and Gouda, which makes this the best holiday side dish!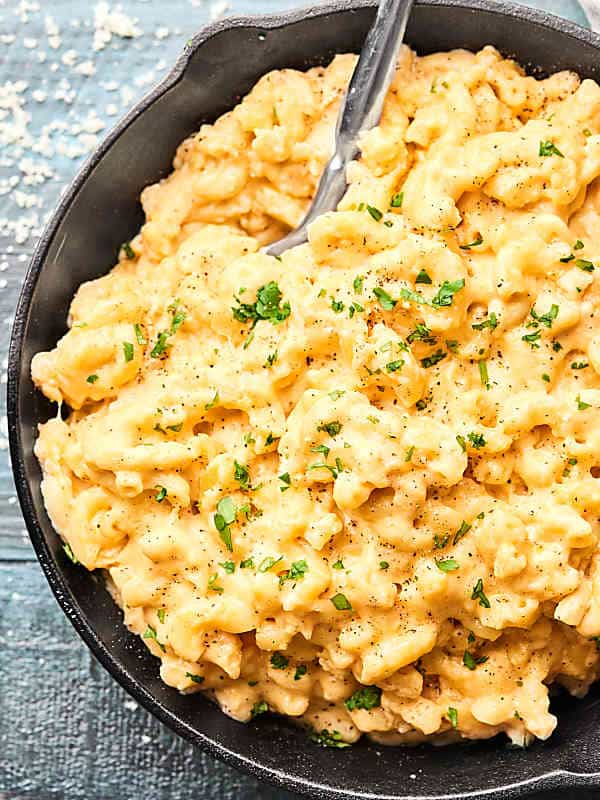 An easy gluten free stuffing, this Cornbread Dressing Recipe will surely impress! Full of italian sausage, vegetables, homemade cornbread, cranberries, spices, and more!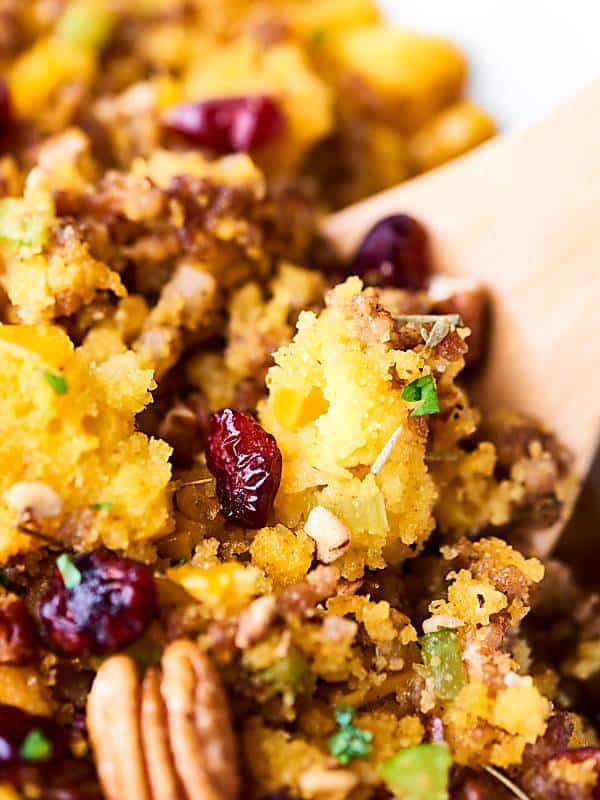 This Warm Mushroom Quinoa Salad is full of mushrooms and quinoa, spinach, goat cheese, pecans, and is smothered in a honey and apple cider vinegar dressing!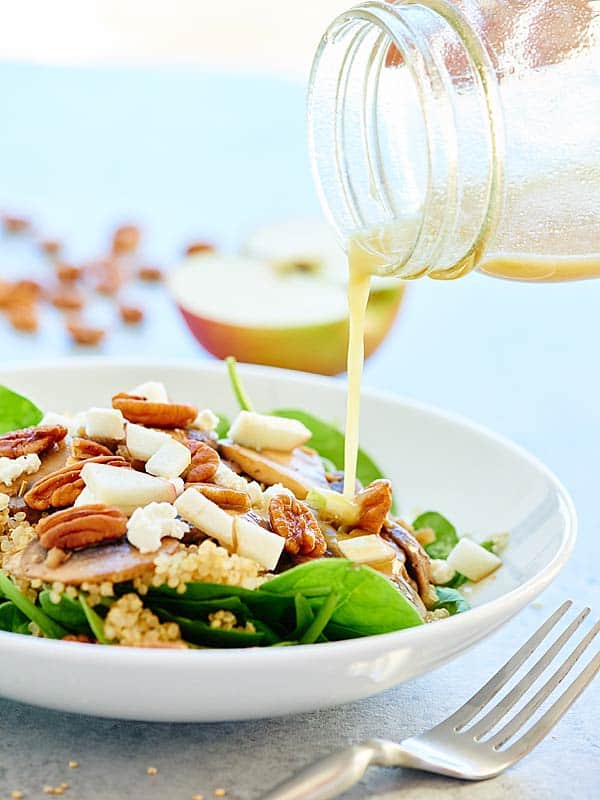 Only 7 ingredients and 5 minutes needed to make the BEST Creamy Corn Casserole. It's fluffy, it's creamy, and it will definitely be the star of all your holiday meals!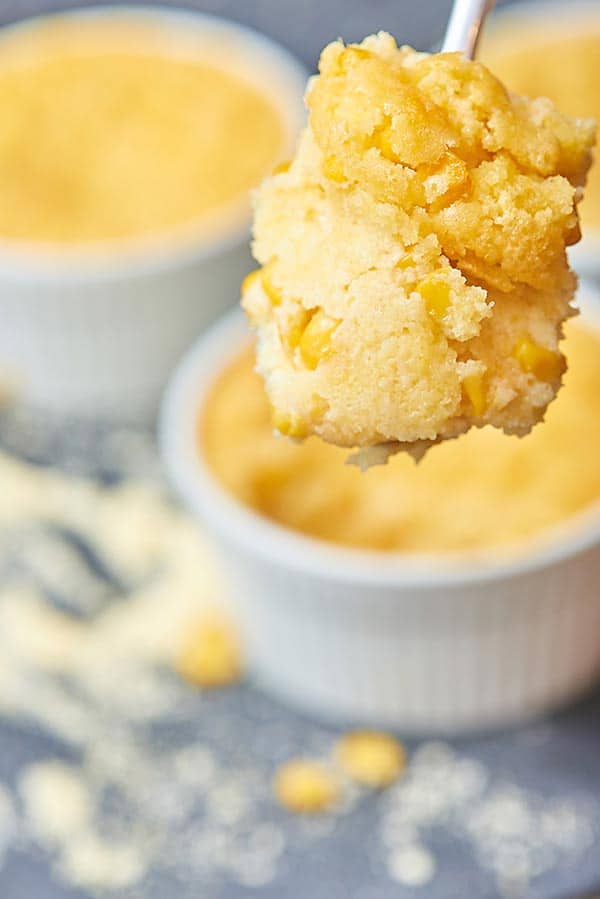 A healthy-ish side dish that's perfect for any occasion! You're only 10 ingredients and 30 minutes away from devouring these super simple and delicious Honey Roasted Carrots!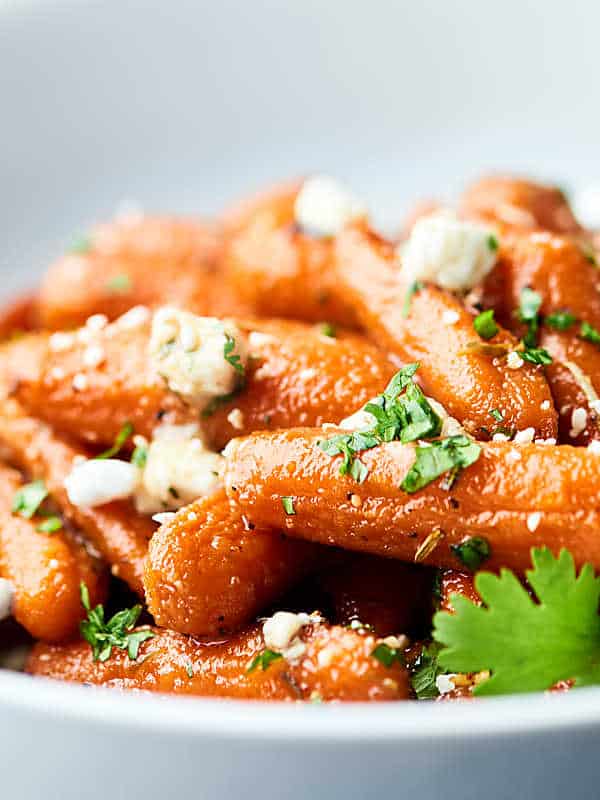 Want more? Check out our entire holiday snacks/sides/app list!
Main Dishes:
Potatoes, stuffing, and turkey get smothered in a red wine mushroom gravy and stuffed into pasta shells! What's not to love?!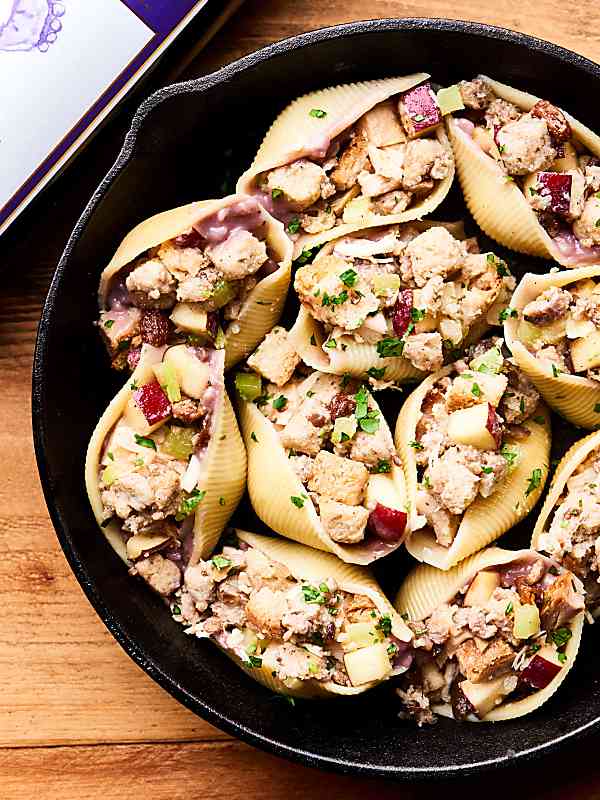 This Ham with Pineapple Sauce is the perfect example of the classic combo: sweet and salty! It's delicious, it's easy, and it's the perfect holiday dish!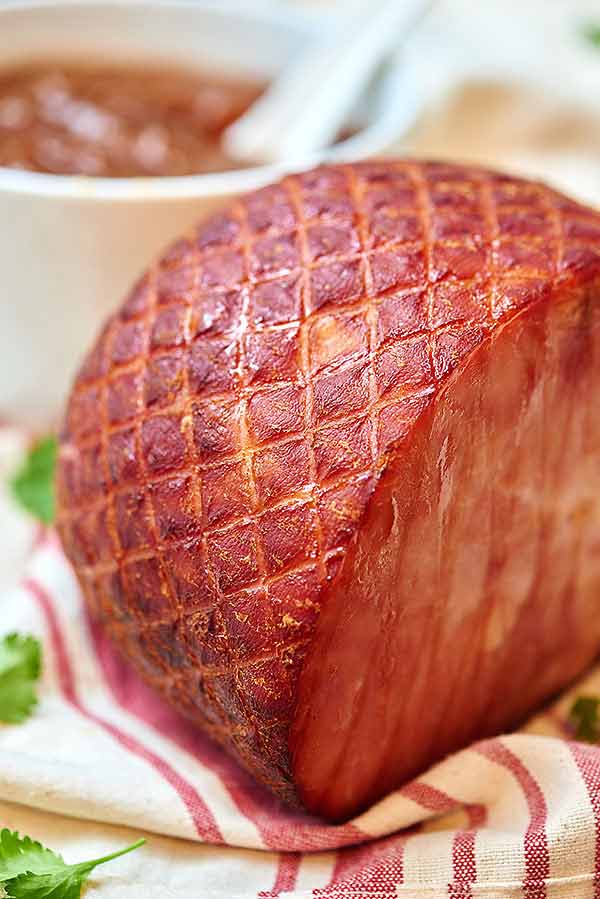 This Crockpot Butternut Squash Soup Recipe is vegan, gluten free, healthy, full of vegetables, and topped with coconut cream, cilantro, and coconut bacon!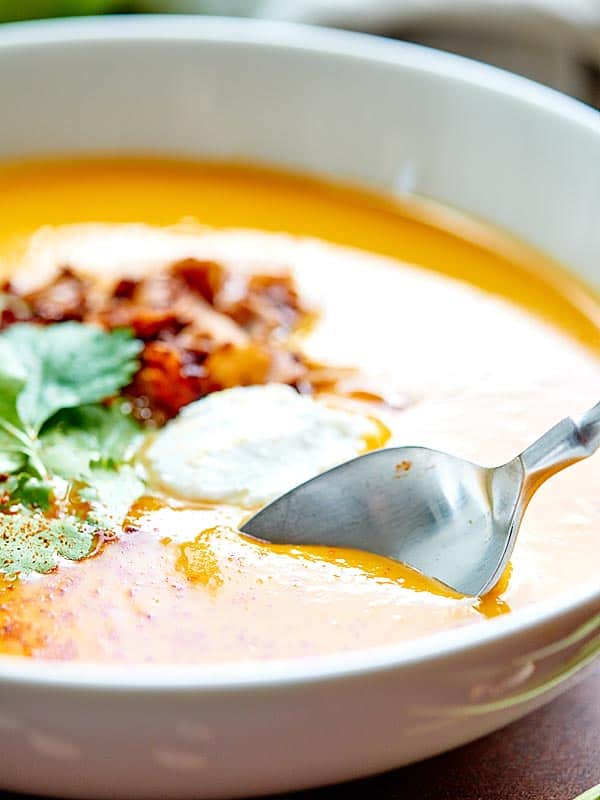 Cookies and Candy:
This Easy Microwave Fudge Recipe can be made into FOUR different flavors: peppermint, chocolate, turtle, and maple! Made in a mini muffin tin to make the perfect bite sized treats.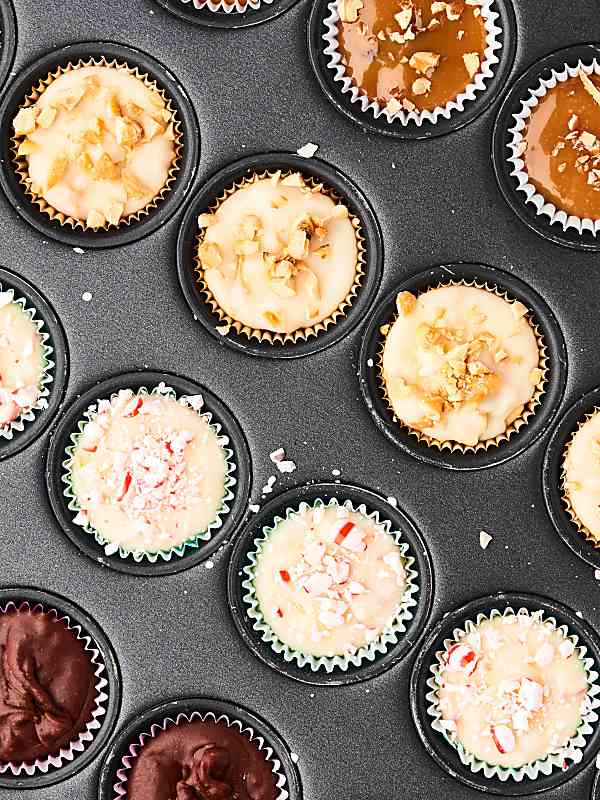 These Mint Chocolate Cookies are SO easy to make during the holiday season. A chocolate cookie is filled w/ both regular Andes Mints & Peppermint Crunch!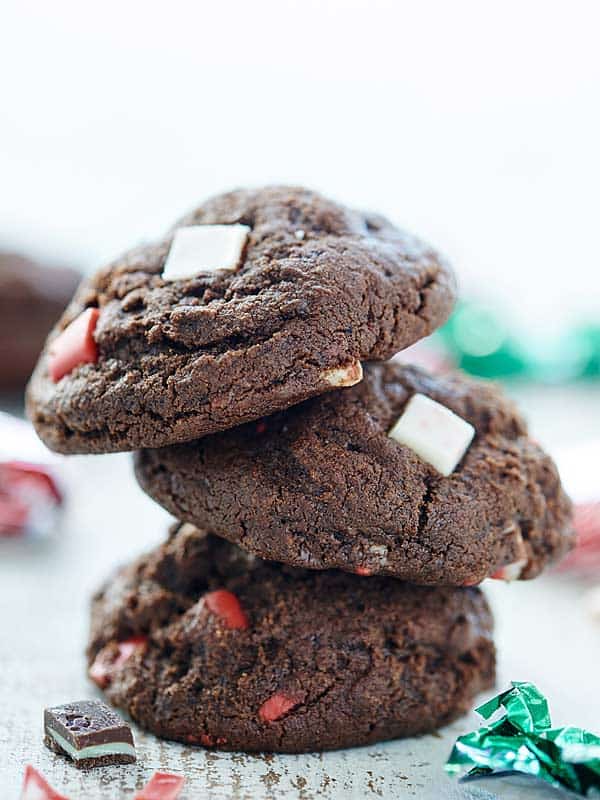 These cookies are chewy, a little crunchy, totally fluffy, perfectly spiced, and sweetened with maple syrup!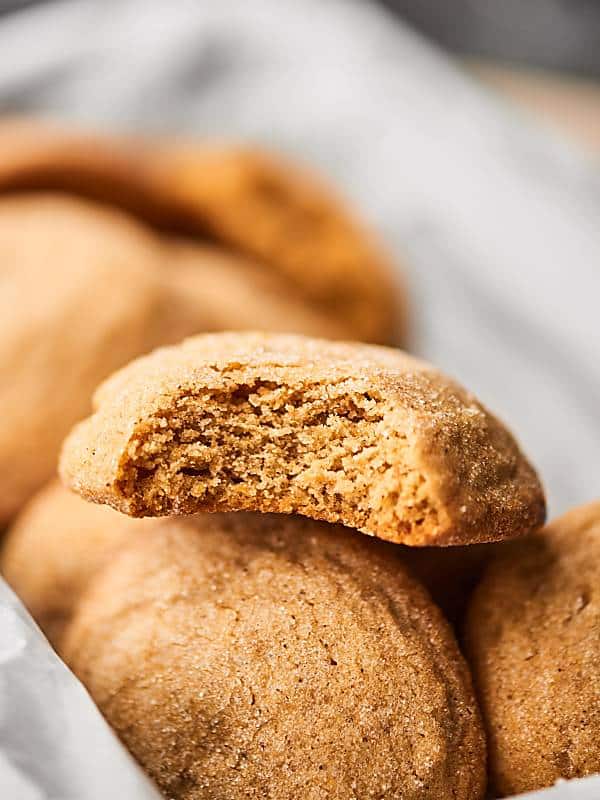 These flourless peanut butter blossoms are perfect if you need to whip up a quick dessert. Perfect for your gluten-free friends and great if you just want a really delicious, super peanut buttery, chewy, melted chocolatey cookie!
Add this Christmas Crack (aka Easy Saltine Toffee Candy) to your holiday baking list! Only 6 ingredients necessary to make the most addicting holiday treat yet! It's the perfect combo of sweet/salty/crunchy!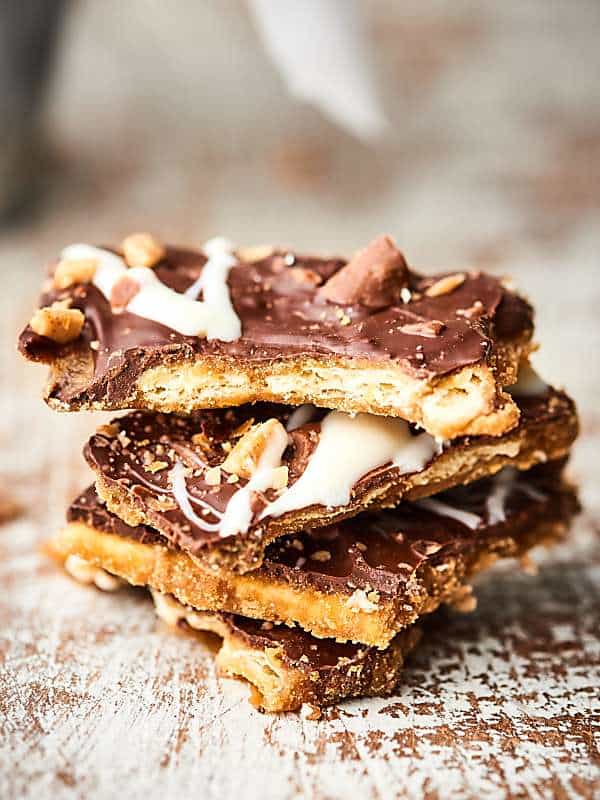 Want more? Check out our entire holiday dessert list!
Drinks:
Sweet, tart, and perfect for the holidays, this Easy Cranberry Pomegranate Margarita can be enjoyed by one or shared with many! Only 5 ingredients necessary!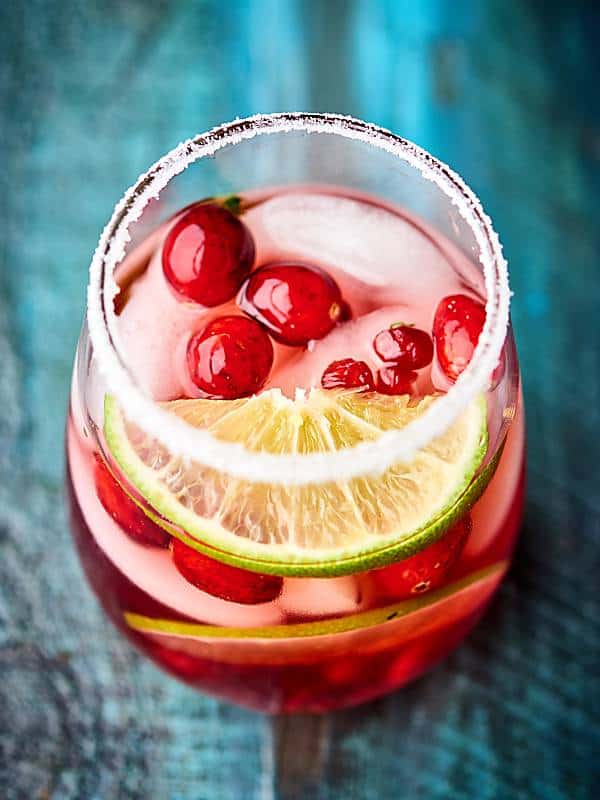 This Crockpot Nutella Hot Chocolate only takes 5 minutes to prep and 2 hours to cook! It's the easiest recipe you'll ever make and is full of nutella!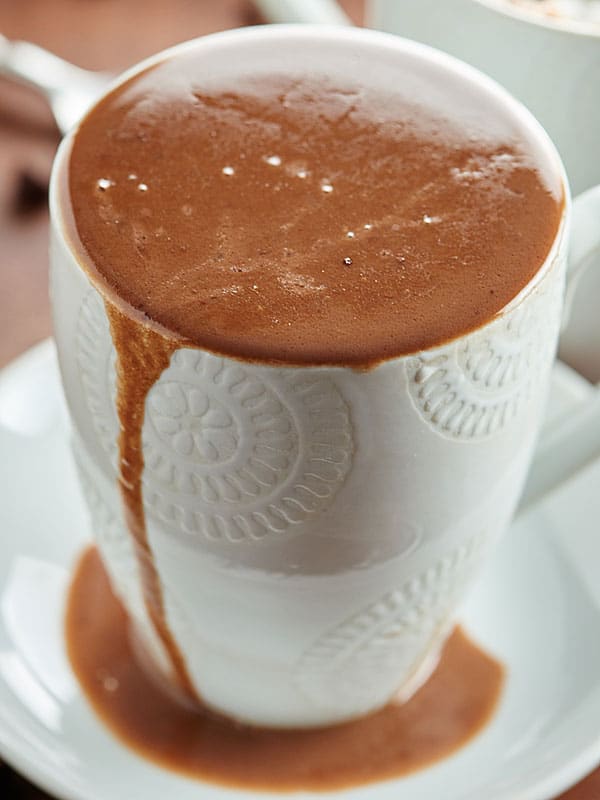 Happy Holidays!
– Jennifer
What have YOU been making for the holidays? I want to know your favorite recipes! Show Me the Yummy!