The ultimate guide to Easter Desserts! Whether you want candy, cookies, cake, or bars we've got you covered!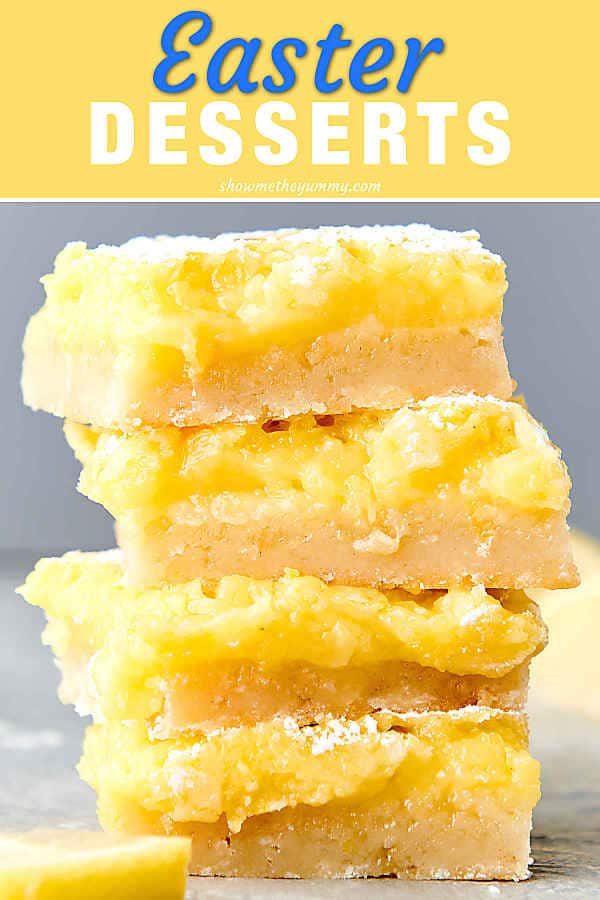 Whether you're in the mood for all things chocolate or some lighter, fruitier desserts, these recipes are absolutely perfect for Easter!
What is the most popular easter candy?
In the United States, the absolute most popular Easter candy is Reese's Peanut Butter Chocolate Eggs!
If you're a fan of this chocolate peanut butter candy like I am, you know the disappointment that comes with the end of "Easter season." No more Reese's chocolate eggs…
Well, don't worry. I've got you covered!
What are the best easter desserts?
I think the best Easter desserts are the homemade ones!
Store-bought Easter candy is fine but, let's be honest, the peeps, jelly beans, chocolate bunnies, and Cadbury eggs don't always cut it. NOTHING really beats homemade sweets. Whether it's candy, cookies, or cake, these Easter sweets are delicious for adults and kiddos alike!
Easter candy
If peanut butter chocolate eggs aren't your thing, I've got plenty of other delicious candy recipes!
Easter cookies
Easter cake
Easter Brownies, bars, pie, and More
– Jennifer