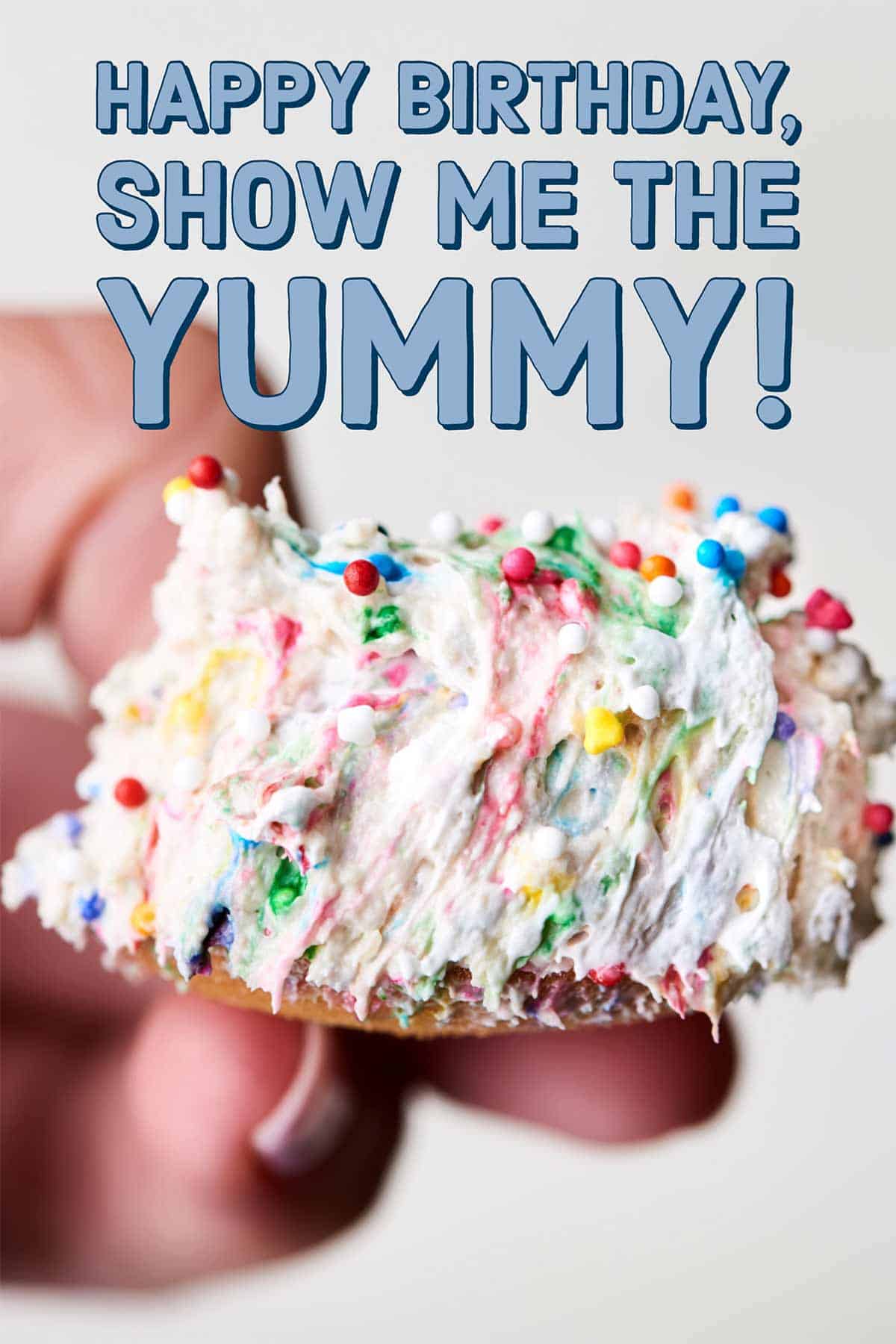 PSST – If you're just here for the recipes, we're listing MY favorite recipes, Trevor's favorites, and Teddy's favorites from the last four years below, so click "read more" or just keep scrolling! See if your faves made the list, let us know in the comments below!
Show Me the Yummy is officially FOUR YEARS OLD today.
By that I mean, Trevor and I started this food blog exactly 4 years ago today.
Man.
What a journey.
I'll never forget that day, because I had absolutely no idea what I was doing. Trevor and I had made and shot a few recipes together and October 20, 2014 was the day we decided to have that first recipe so live.
Trevor was headed to LA that morning for work, so we got the post live and then I was on my own!
Most of my day was spent on social media and other blogger's websites, trying to introduce myself into the community and get my content seen by others.
Fast forward to today, and Trevor and I now have four years, 600+ recipes, multiple moves (Seattle –> Madison –> road trip –> Raleigh), and multiple companies (The Blog Village, SMTY Video Workshops, and Appfluence) under our belts.
Thank you all SO much for reading our blog and making our recipes, because without you, we obviously wouldn't be where we are today. 🙂 
So.
'Nough with the chit chat, let's celebrate these last four years together with some of our favorite recipes, shall we? 🙂
Jennifer's Favorite Recipes
Here are some of my most favorite recipes over the last four years.
Favorite Breakfast: Mini Breakfast Pizzas
These Mini Breakfast Pizzas are my latest breakfast obsession. Pita topped with fresh pesto, savory sausage, melty mozzarella, and a gooey egg!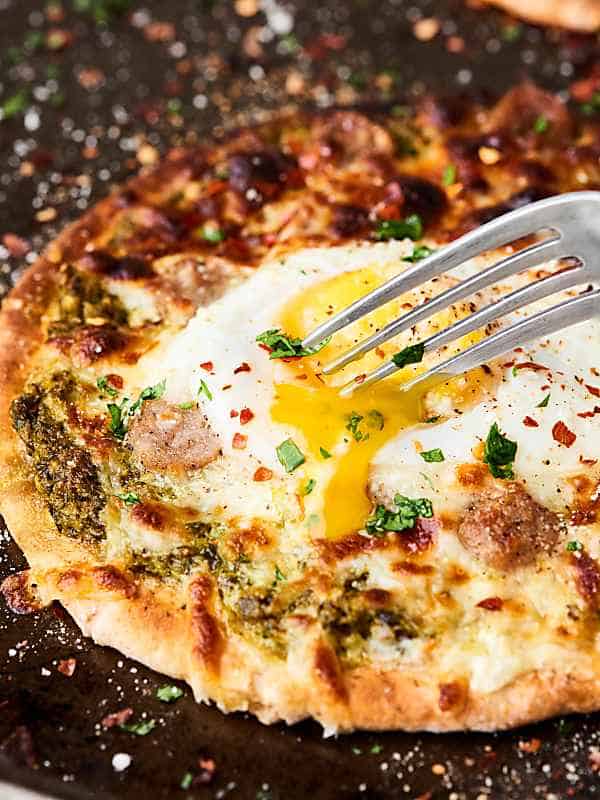 Favorite Lunch: Southwestern Chicken Salad Cups
Southwestern chicken salad cups. Baked wonton cups filled with chicken, corn, beans, peppers, greek yogurt, lime, and taco seasonings! About 100 calories per cup! Great for easy lunches, snacks, or a big party!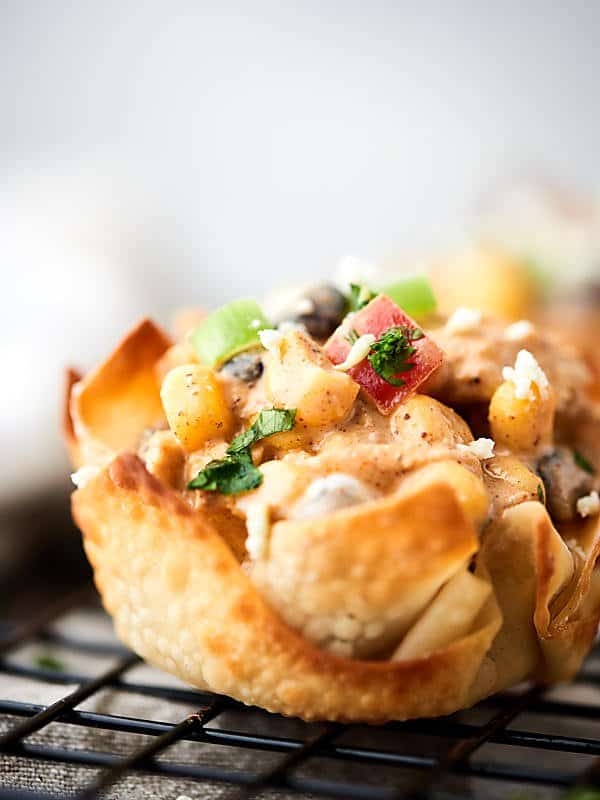 Favorite Snack/Side/App: Antipasto Farro Salad
This Antipasto Farro Salad is loaded with farro and all your favorite antipasto ingredients: roasted red pepper, tomatoes, onion, pepperoni, salami, mozzarella, pepperoncinis, olives, and more! Light yet SO satisfying.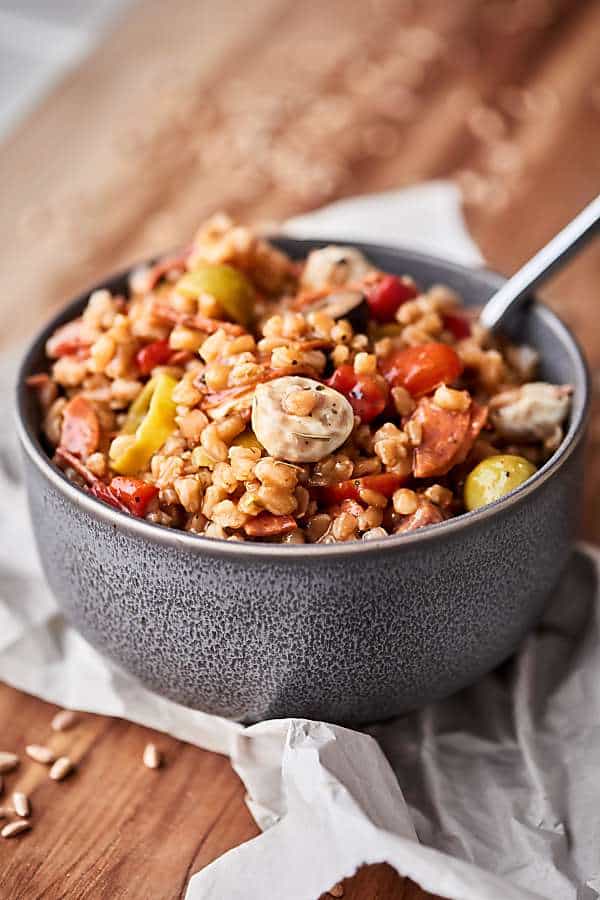 Favorite Dinner: Thai Peanut Noodles 
These Thai Peanut Noodles are made with ingredients you probably already have at home! They're so easy to make, truly delicious, and literally take 10 minutes to whip up! Say goodbye to delivery and helllloooo Thai Peanut Noodles.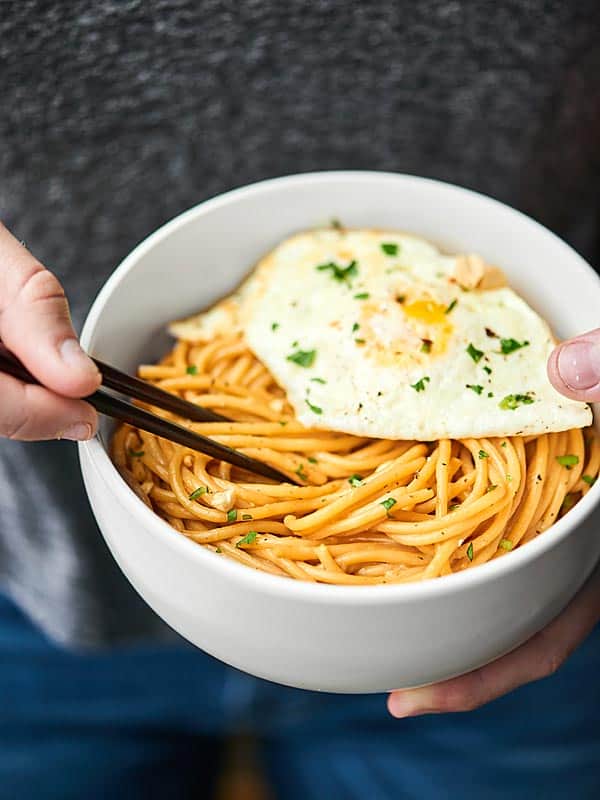 Favorite Drink: Watermelon Sangria
This Watermelon Sangria is summer in a glass! Fresh watermelon, strawberries, & lemons make it so seasonal! The addition of wine & vodka doesn't hurt either. 😉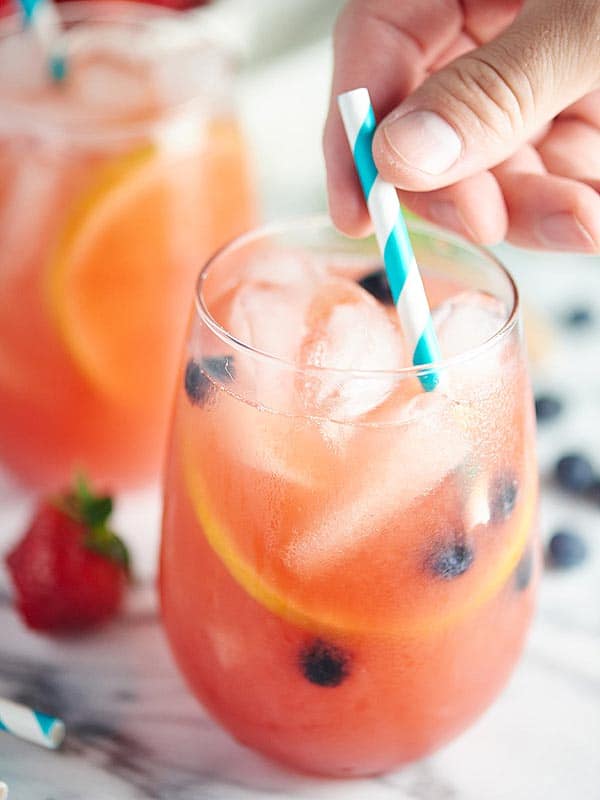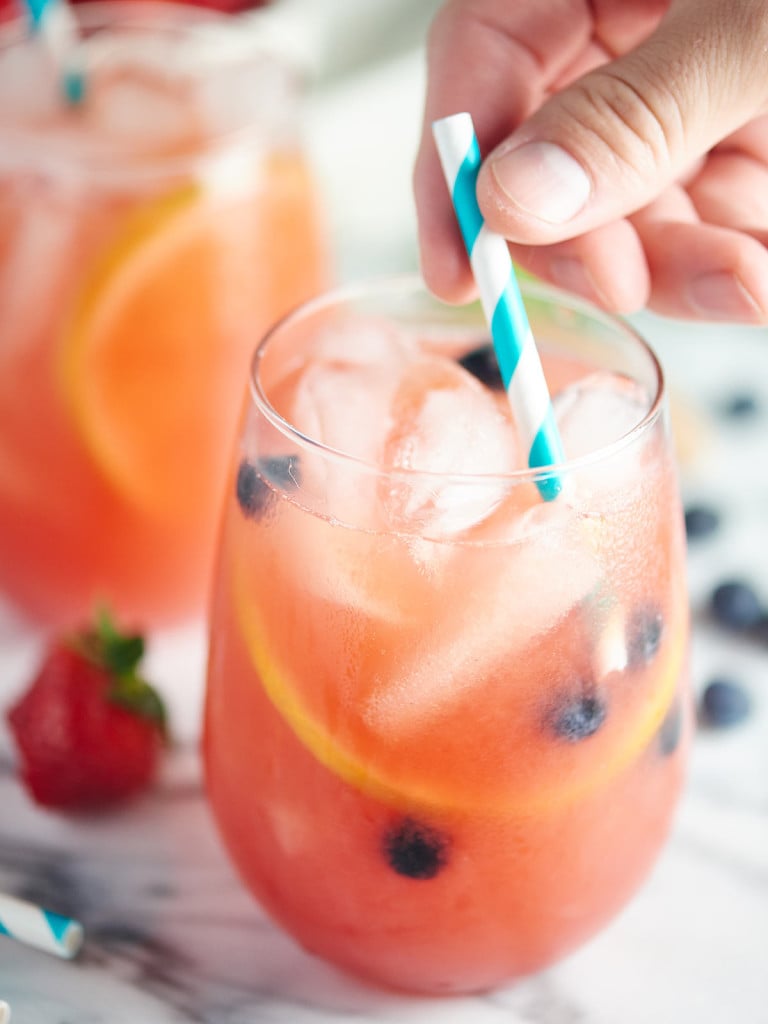 Favorite Dessert: Roasted S'Mores Ice Cream
This No Churn Roasted S'Mores Ice Cream Recipe is insanely quick and easy to make and is loaded with hot fudge, roasted marshmallows, and crunchy graham crackers! Only 7 ingredients needed and NO ice cream machine required!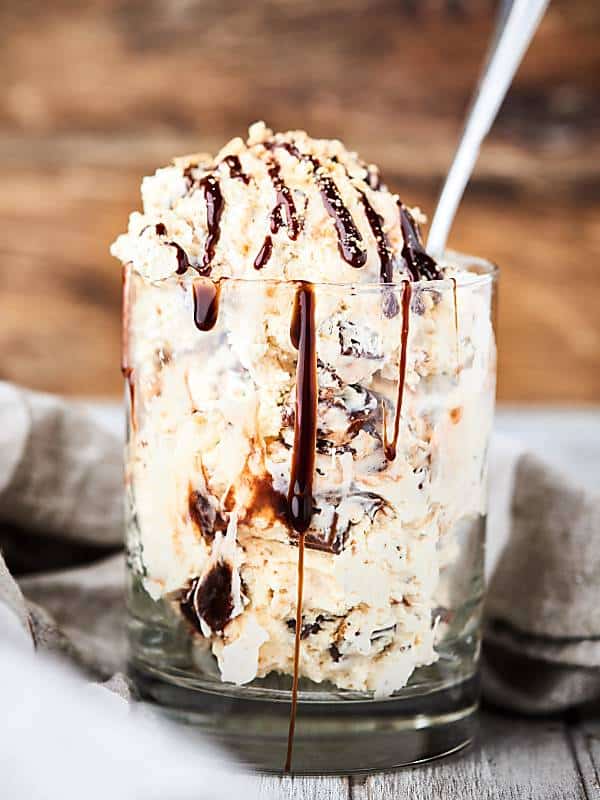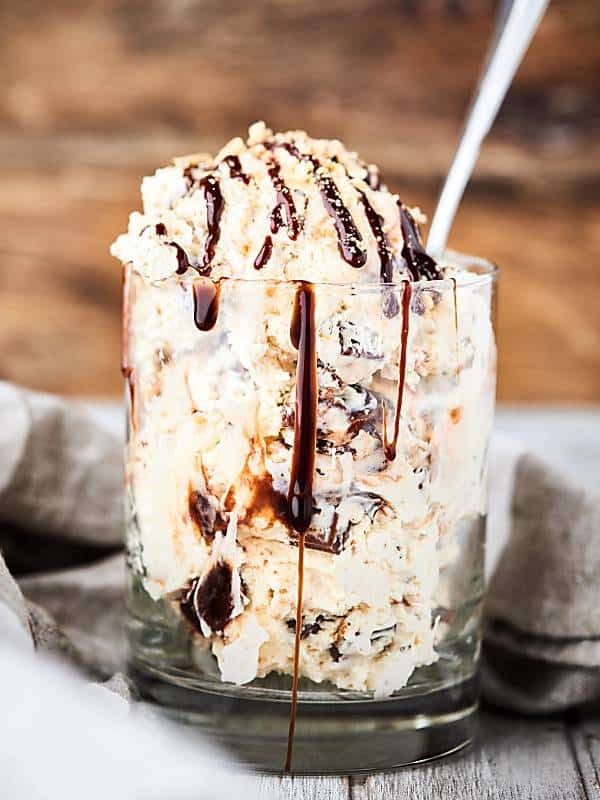 Trevor's Favorite Recipes
Trevor wants all of these recipes to be made on repeat. 😉
Favorite Breakfast: Easy Biscuits and Gravy
This Easy Biscuits and Gravy recipe is a great, cozy recipe for breakfast or dinner! Pillsbury Grands! get smothered in the creamiest sausage gravy! 🙂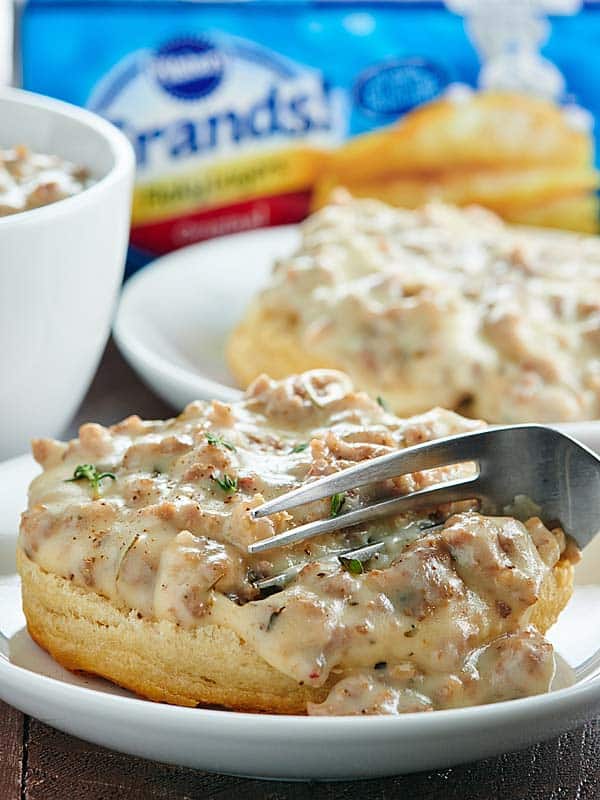 Favorite Lunch: Easy Cheesy Corn Chowder
This Easy Cheesy Corn Chowder is loaded with potatoes, sweet corn, creamed corn, bacon, and three kinds of cheese! 20 minute, 1 pot meal!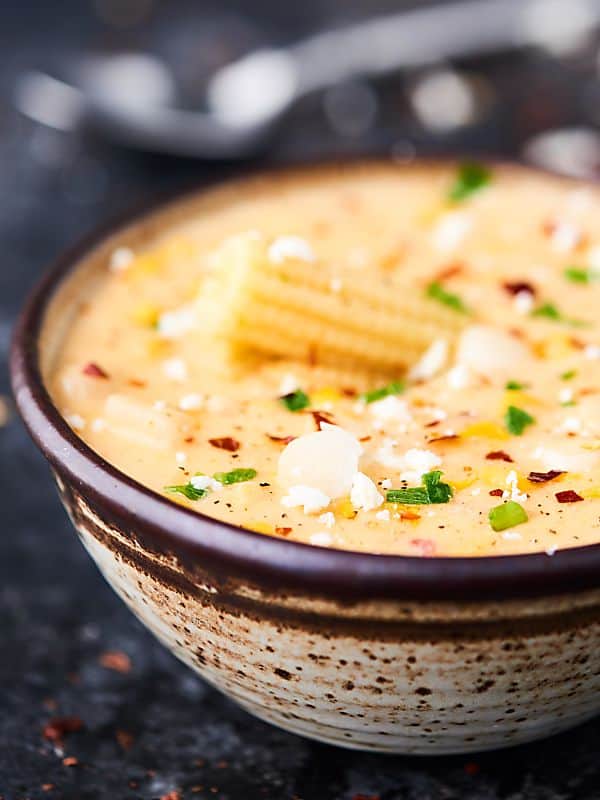 Favorite Snack/Side/App: Ham & Cheese Monkey Bread
This Ham and Cheese Monkey Bread will surely be the star of your next party! Warm biscuits, gooey cheese, savory ham, and a honey mustard dipping sauce . . . what's not to love?!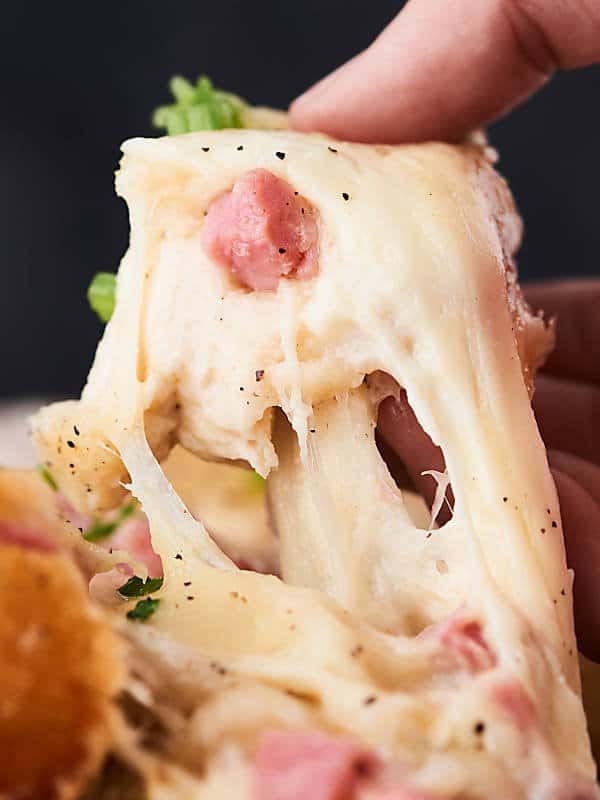 Favorite Dinner: Magic pasta aka Easy Shrimp Alfredo
This easy shrimp alfredo is an impressive dish that's so easy to make! Penne pasta, shrimp, vegetables, and a creamy alfredo. What's not to love?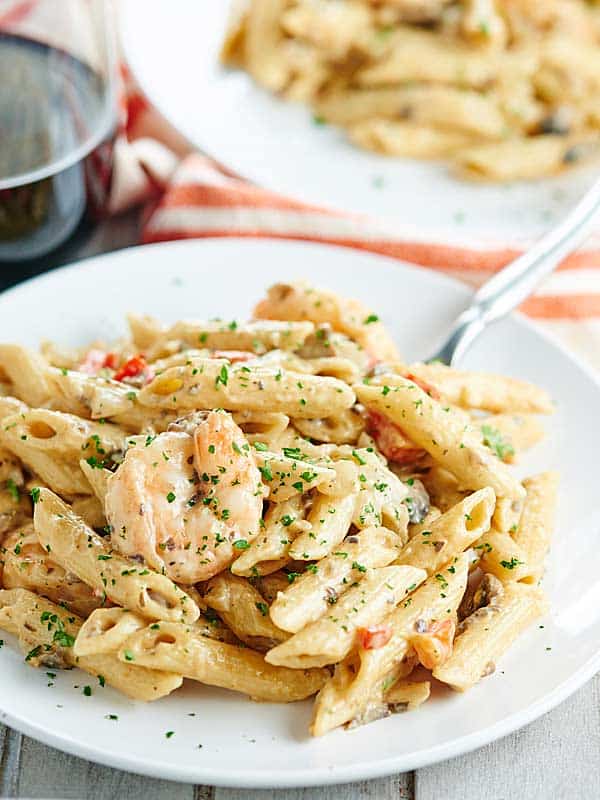 Favorite Drink: Five Ingredient Margaritas
Five Ingredient Margaritas – 4 Ways! Citrus Margarita. Spicy Mango Margarita. Mojito Margarita. Cucumber Chili Margarita. Cheers!
Favorite Dessert: One Bowl Brownies
One Bowl Brownies. The perfect fudge-y, chocolatey, gooey, thick brownies you'll ever taste. Plus, you only need one bowl to make them! Made with cocoa powder, oil, and semi sweet chocolate chips!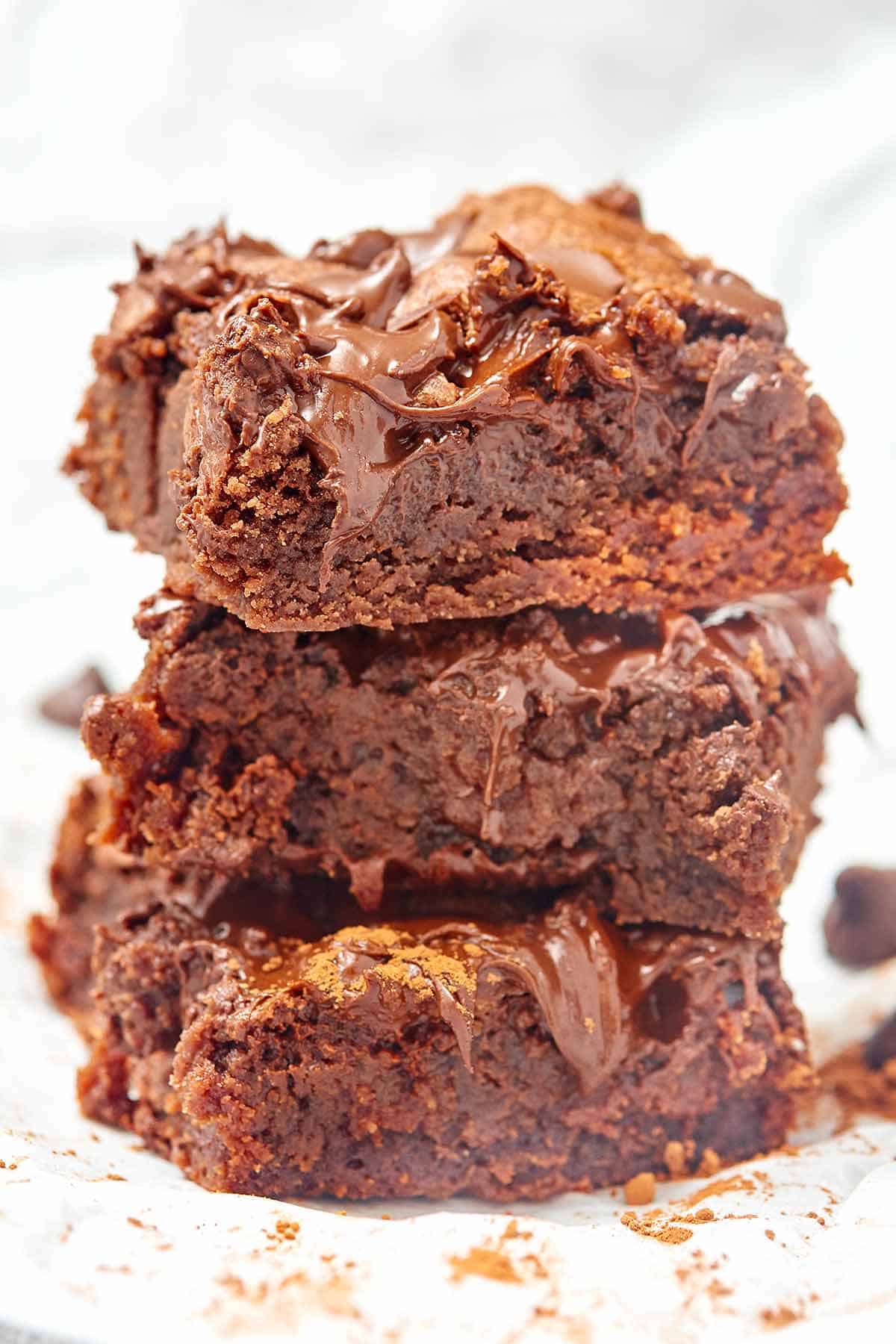 Teddy's Favorite Recipes
Favorite Everything: No Bake Dog Treats
Teddy's one and only, because I'm a bad dog mom and only have one homemade treat. Womp. Womp. I should really get on that. 😉
These Homemade Dog Treats are full of organic ingredients like pumpkin, peanut butter, bacon, applesauce, yogurt and require NO baking! Your fur baby will surely go nuts for these healthy, homemade treats!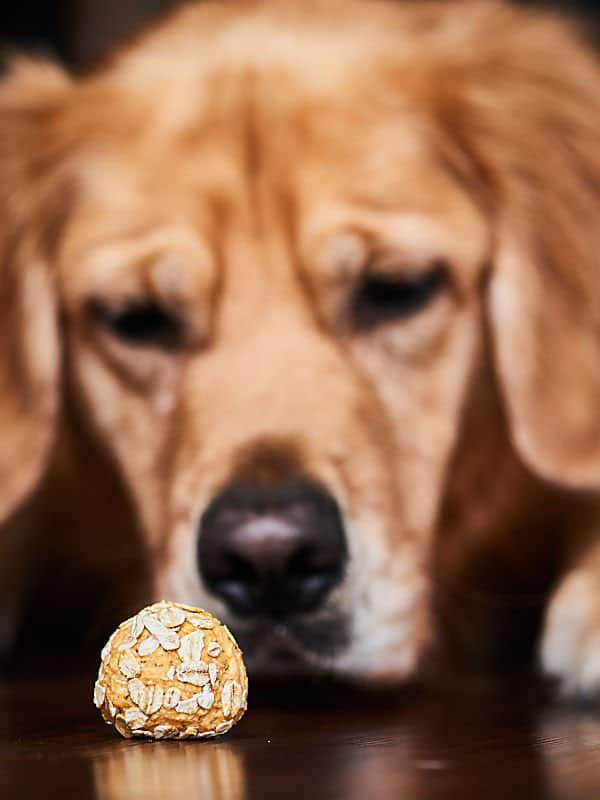 Thank you all again so much for supporting us, we truly appreciate each and every one of you!
– Jennifer
Now. Tell me. What are YOUR favorite Show Me the Yummy Recipes from the last 4 years? Show Me the Yummy!