Easy Cinco De Mayo Recipes! Salsas, tacos, margaritas, and more!
You guyyyyys. My favorite holiday is *almost* here: CINCO DE MAYO!
You better believe Trevor and I are going to celebrate with chips, salsa, tacos, and of course, margaritas!
So you guys can celebrate with us, I've gathered up all my favorite and easy Cinco De Mayo Recipes.
Are you ready?! 🙂
Salsas, Dips, and Sides
This Mexican Corn Salad will totally be the star of your next BBQ. Full of roasted corn, creamy avocado, fresh cilantro, lime, and tons of spices, it's SO full of texture and flavor.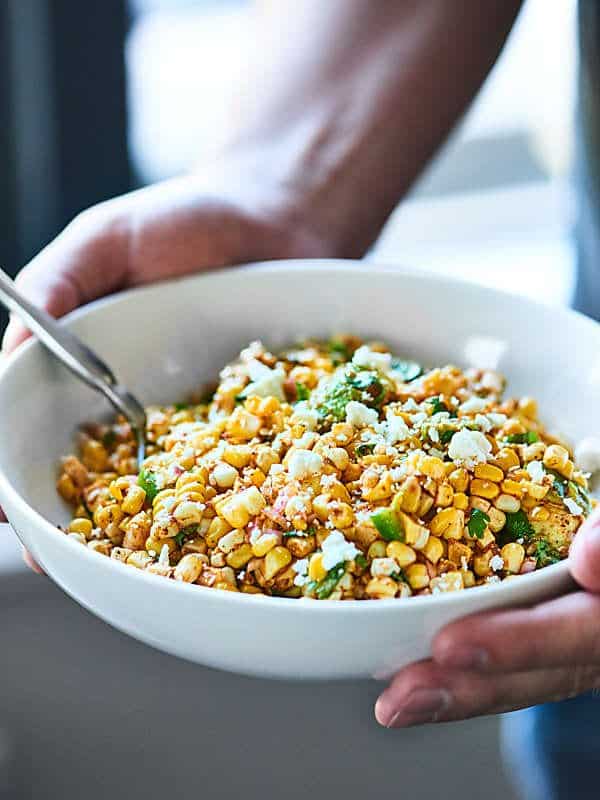 Ready for the easiest Cinco de Mayo recipe? This Texas Caviar comes together in a matter of minutes and is full of fresh veggies – peppers, onion, tomatoes – beans, corn, and a tangy dressing!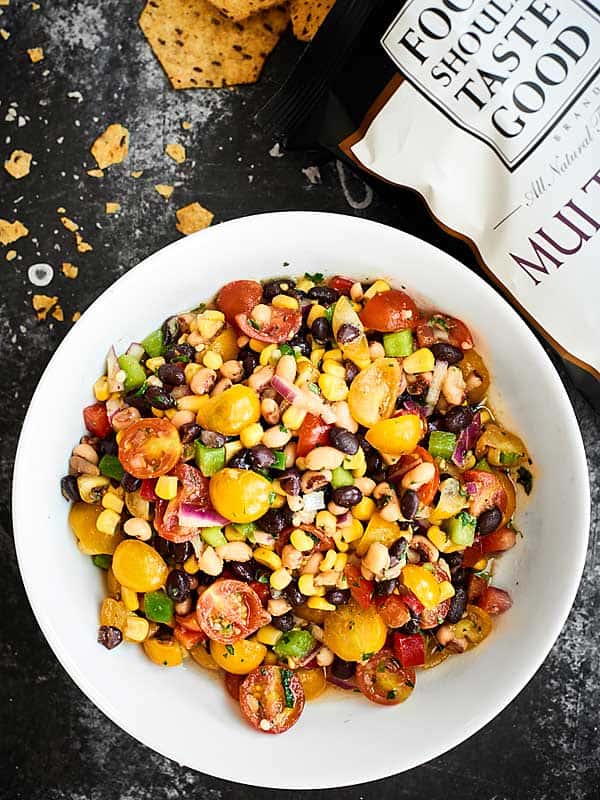 This Easy Black Beans Recipe is gluten free, super tasty, has a short ingredient list, and can easily be made vegetarian or vegan!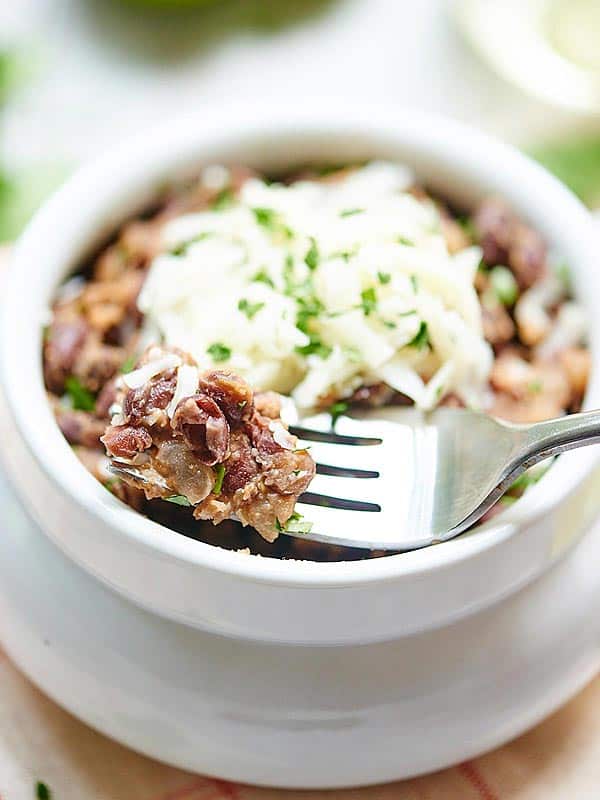 This Easy Pico de Gallo Recipe comes together in a matter of minutes! Fresh tomatoes, onion, cilantro, jalapeno, lime, & garlic make this truly delicious.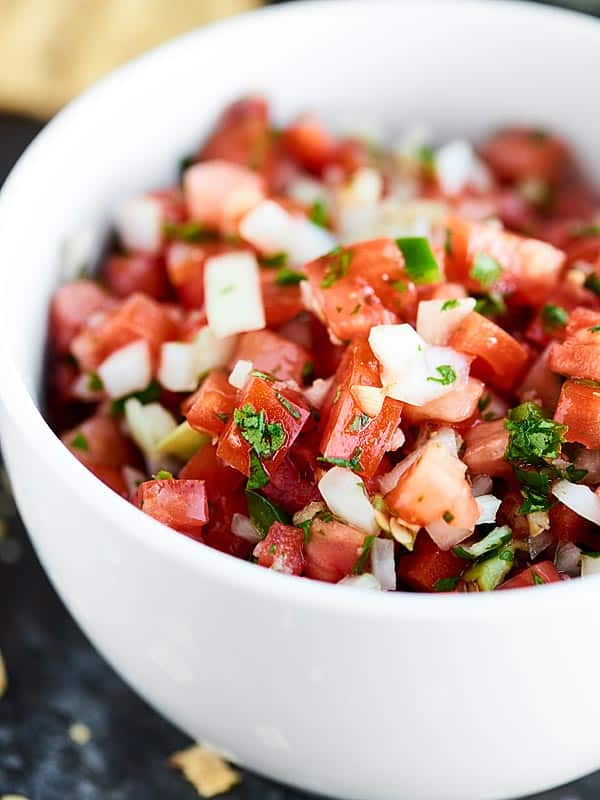 This Pineapple Salsa is full of juicy pineapple, crunchy bell peppers, cooling cucumbers and more to make the perfect sweet, spicy, crunchy salsa ever!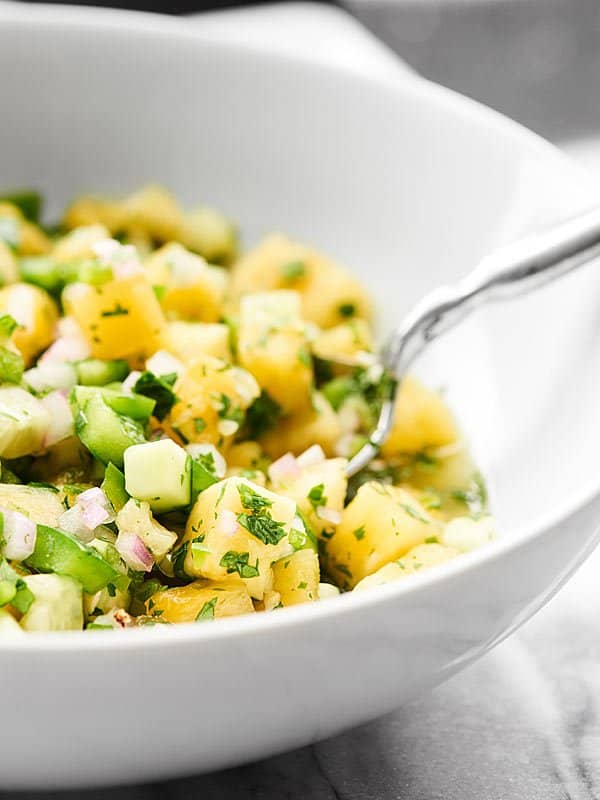 Main Dishes (Tacos, Nachos, & More!)
Healthy Baked Fish Tacos! Tilapia + spices + loads of lime all piled into a corn tortilla and topped with a fresh, crunchy slaw! Healthy easy deliciousness for the win!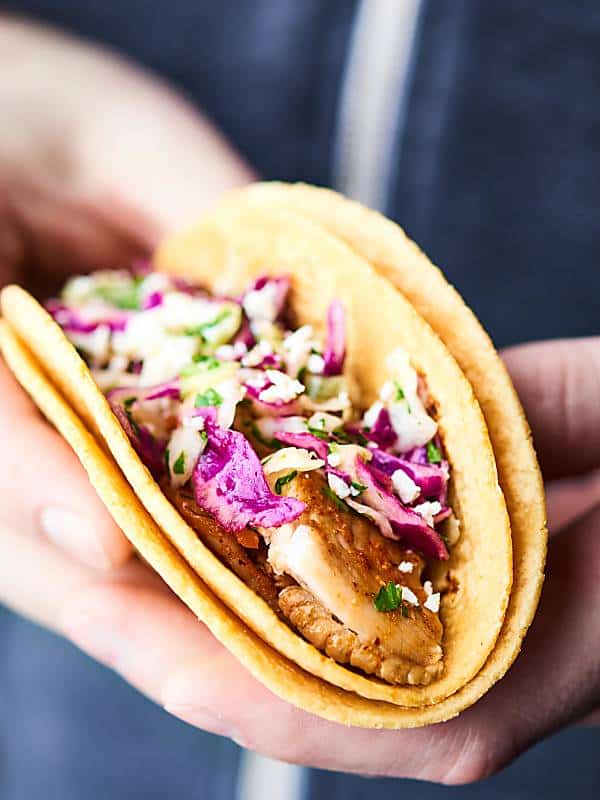 These Loaded Chicken Nachos have 12 layers! and are full of tender veggies, flavorful chicken, beans, corn, and TONS of cheese. Surprisingly quick, easy and delicious!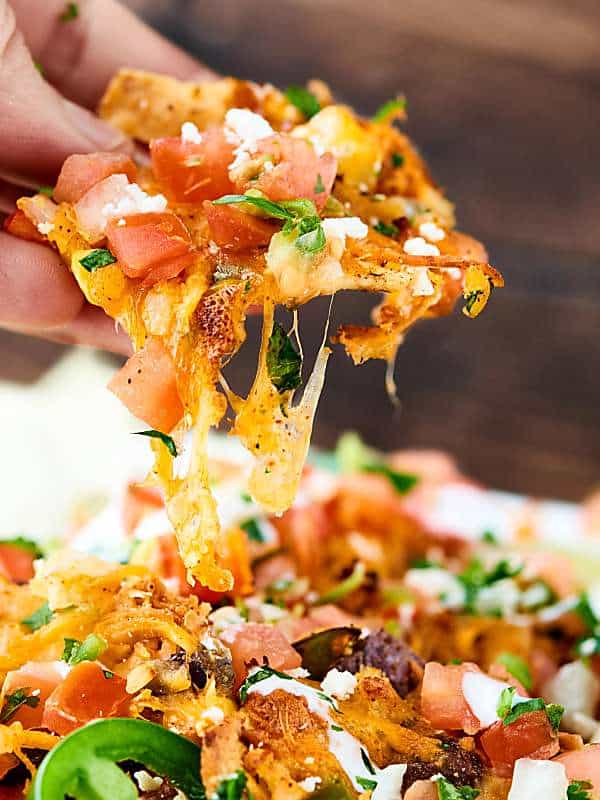 These are the BEST Mexican Turkey Burgers. Tender, seasoned turkey burgers + crunchy slaw, fresh pico, and a creamy avocado sauce make these perfect for an easy, healthy, and delicious dinner!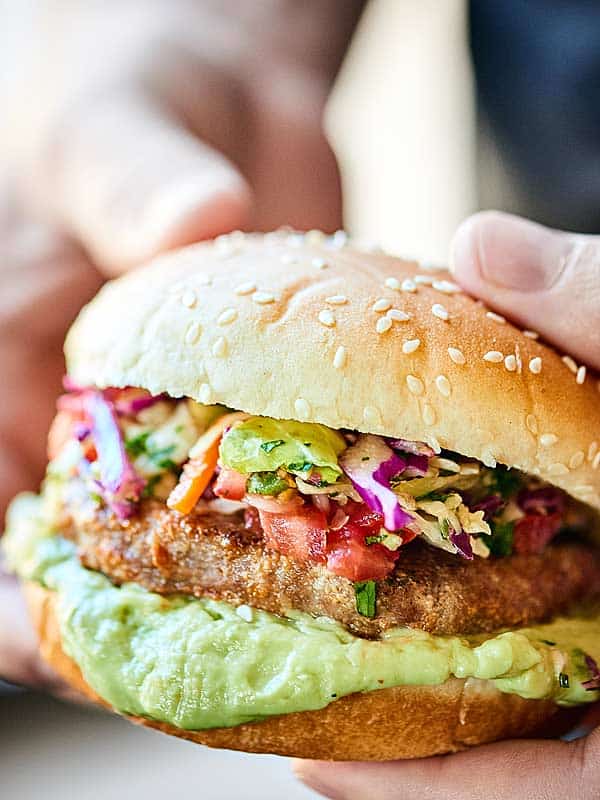 Slow Cooker Carnitas. An easy, flavorful, healthy meal made in the crockpot. Tender pork served in your favorite tortilla and topped with a homemade salsa? Gimme!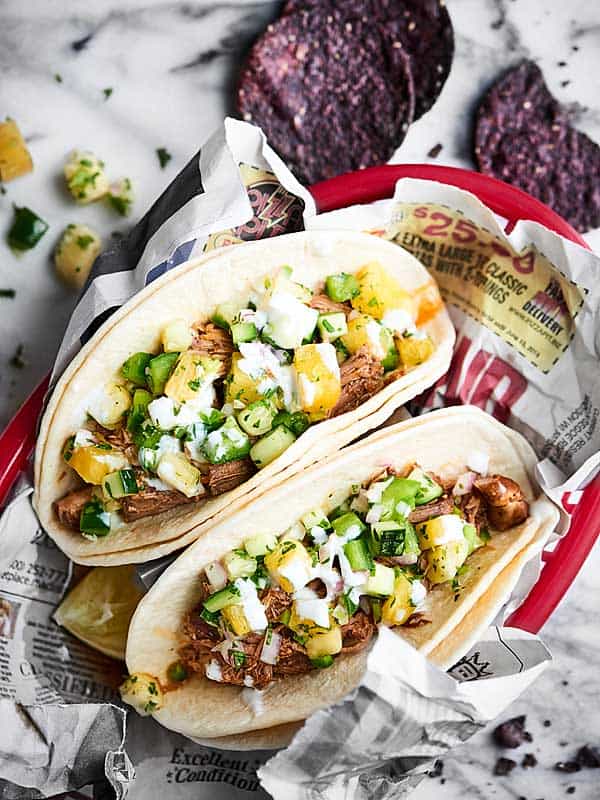 Juicy grilled chicken smothered in BBQ sauce plus creamy, crunchy, fresh coleslaw makes these the easiest and tastiest Grilled BBQ Chicken Tacos you'll ever have!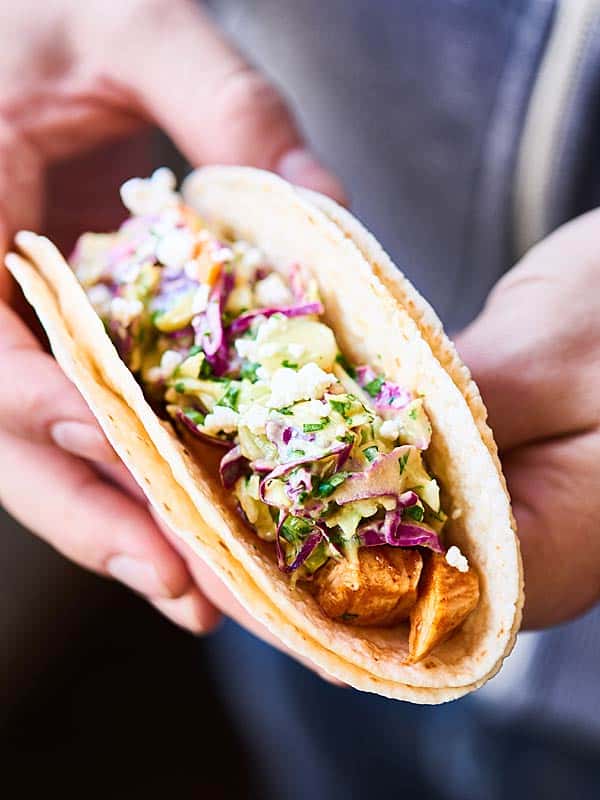 Margaritas
A classic, Easy Margarita Recipe. 5 ingredients: tequila, simple syrup (or agave), lime, lemon, and orange juice! A simply perfect and refreshing cocktail!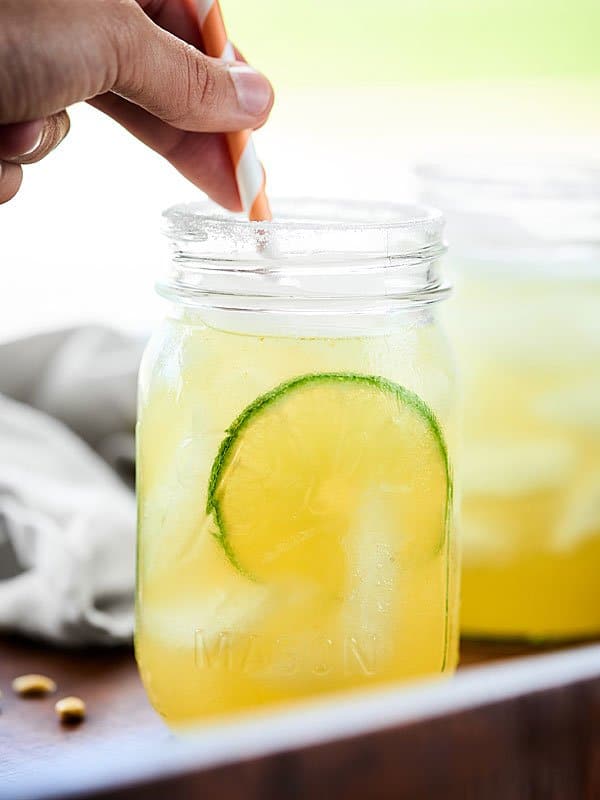 A twist on a classic, this Strawberry Jalapeno Margarita Recipe is quick and easy to put together, and is the perfect combination of sweet from the strawberries, spicy from the jalapeno, salty from the chili powder/salt rim, and a little tart from the lime.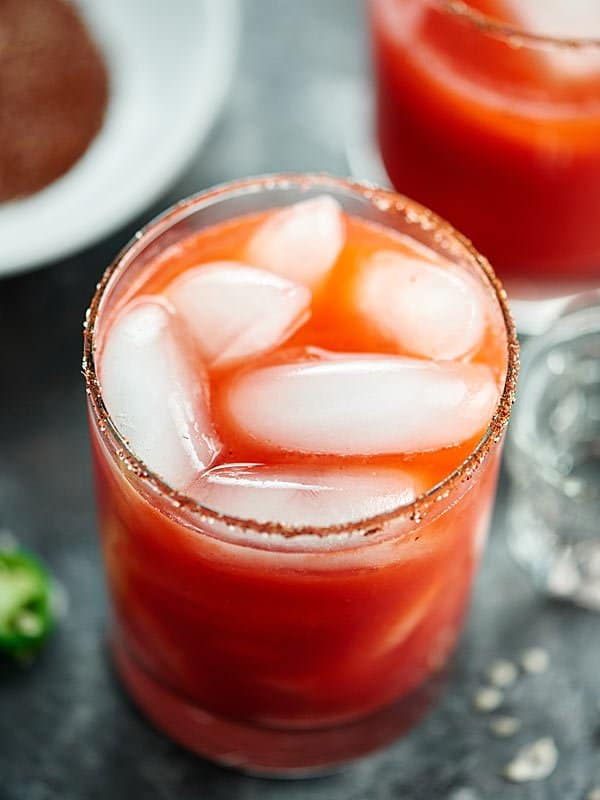 A little sweet, a little tart, and a whole lot of yummy. The Devil's Margarita is great for one, or even a crowd.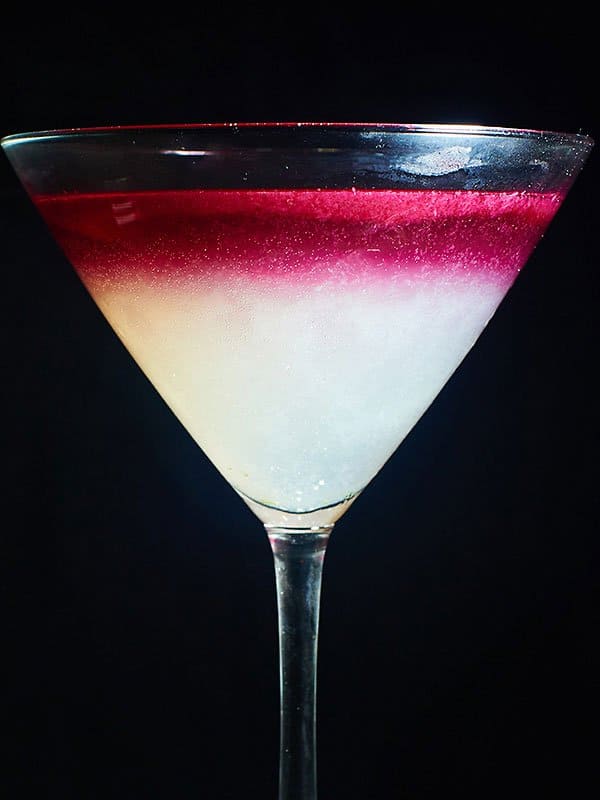 Habanero, Mango, Lime, Tequila. Spicy, sweet, fruity, tart. Sounds like the making of the perfect Mango Habanero Margarita!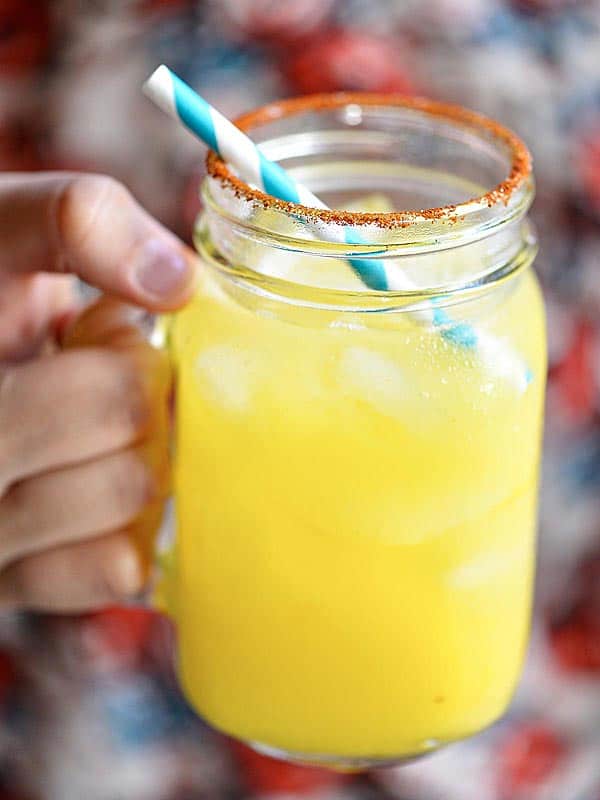 Sweet and tart, this Easy Cranberry Pomegranate Margarita can be enjoyed by one or shared with many! Only 5 ingredients necessary!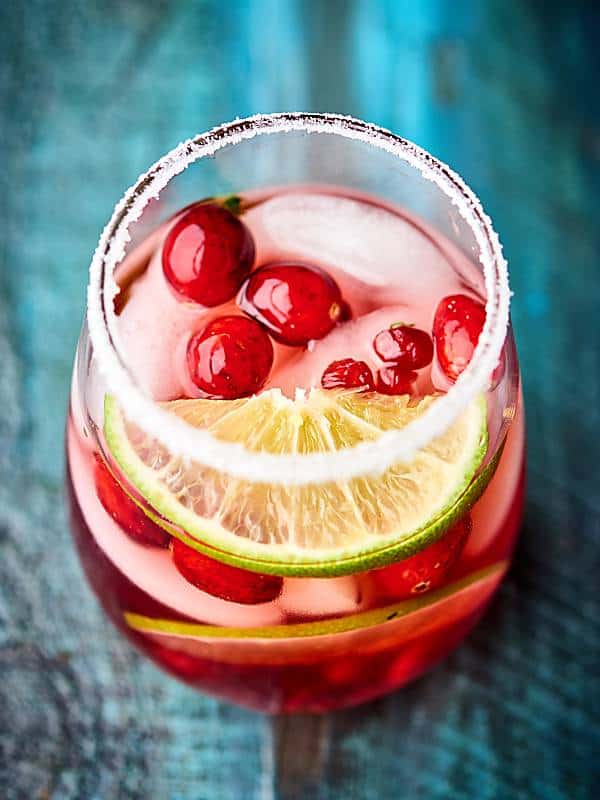 Happy Cinco de Mayo!
Cheers!
– Jennifer