Easy Back to School Recipes 2019. Everything from breakfast to lunch to dinners and even sweet treats to end the night! Almost everything can be meal prepped in advance. If not, it's SUPER quick to whip up. Back to School food has never been quite so easy and delicious!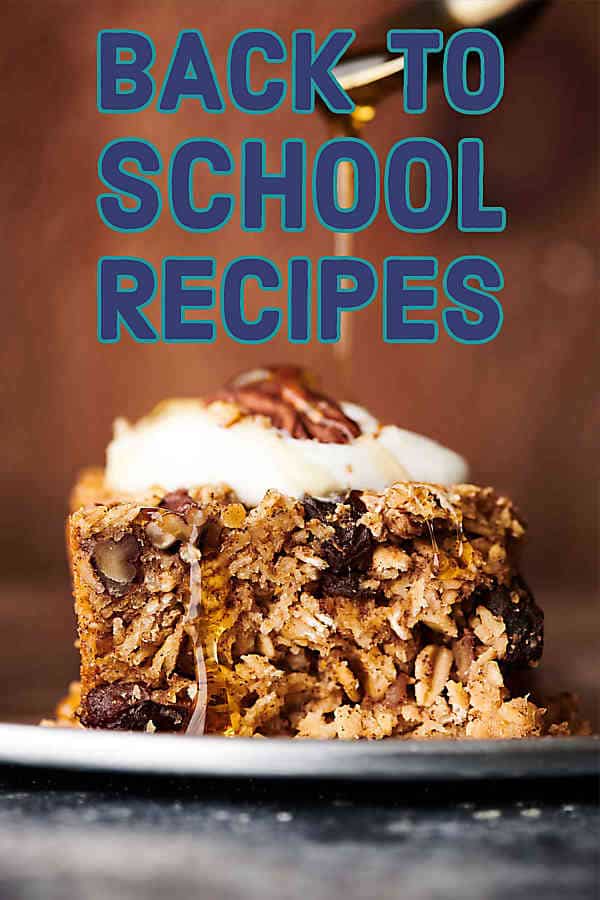 While Baby D won't be in school for quite some time, Trevor and I have plenty of friends who are already in the midst of the back to school craziness that comes each year.
From buying back to school supplies to signing up for activities to – oh yeah – WORKING – this time of year is always nuts. To add to that there's the minor detail of "what the heck am I supposed to feed my family?!"
Today, we're talkin' Back to School Recipes. Everything from breakfast to lunch to dinners and even sweet treats to end the night! Back to School food has never been quite so easy and delicious.
PSST – This is great for kids and adults alike! 
Easy Back to School Breakfast Recipes
Sausage, Egg, and Cheese Breakfast Pizza Bagels Recipe. Everything bagels smothered in cream cheese and loaded with breakfast sausage, onion, bell peppers, fluffy scrambled eggs, mozzarella, and cheddar cheese.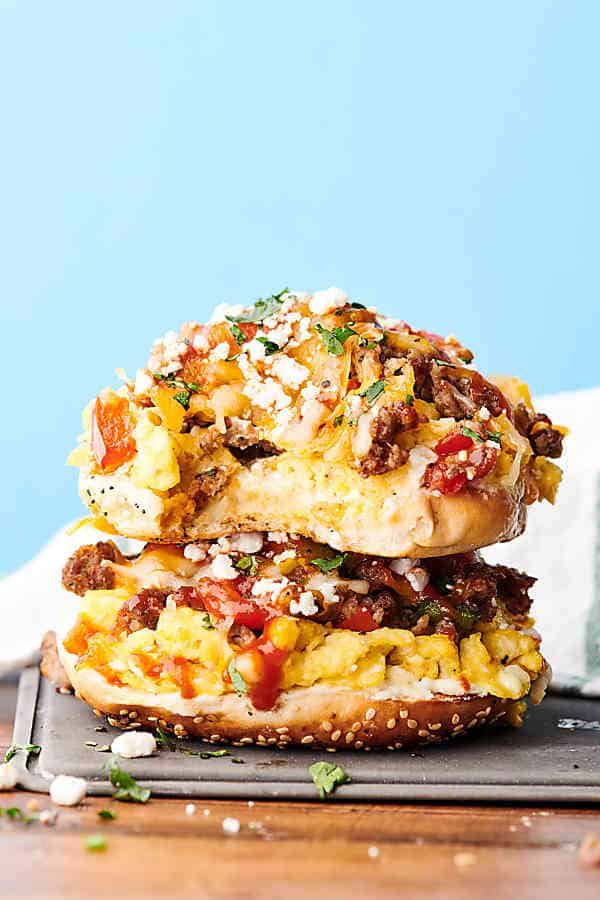 These ultra fluffy and moist vegan blueberry muffins are loaded with coconut milk, lemon juice, agave, coconut oil, vanilla, bananas, cinnamon, blueberries, and more! Quick, easy, and of course, delicious!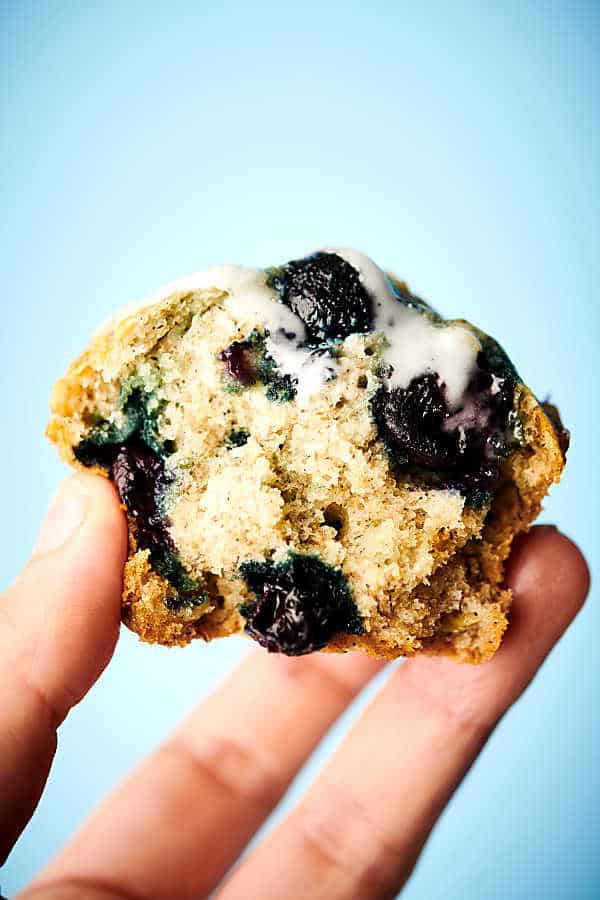 Almond Butter Granola. A healthy, can be gluten free and vegan recipe made with crunchy almond butter, coconut oil, honey (or agave), maple syrup, oats, almonds, dark chocolate chips, and more! Quick. Easy. Delicious!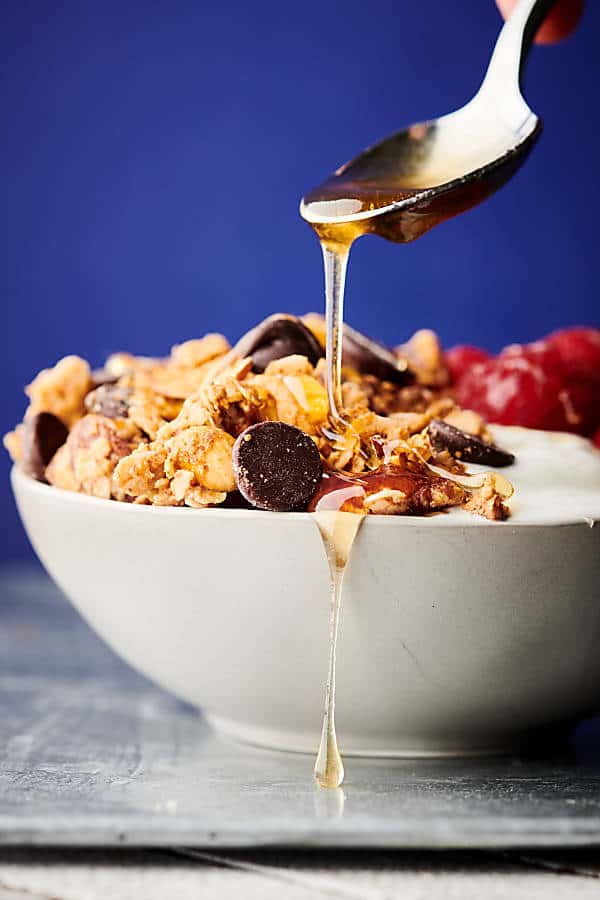 These Healthy Banana Pancake Muffins are loaded with bananas, pure maple syrup, all natural peanut butter, fat free buttermilk, egg, vanilla extract, whole grain protein pancake mix, cinnamon, and dark chocolate chunks! Quick, healthy, and delicious! Freezer friendly. Less than 250 calories per muffin!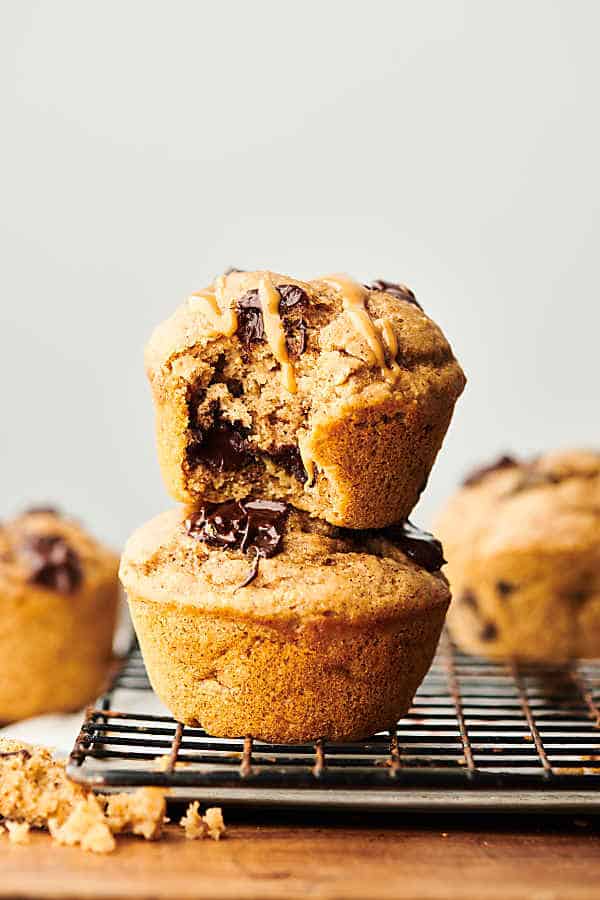 This Baked Oatmeal Recipe is SO healthy, quick and easy, perfect for made in advance meal prep, gluten free, can be dairy free, and delicious! Made with milk, coconut oil, applesauce, a touch of brown sugar (or sweetener of choice), eggs, vanilla, oats, cinnamon, raisins (or fruit/chocolate of choice), and pecans (or nuts of choice). 275 calories for a large piece!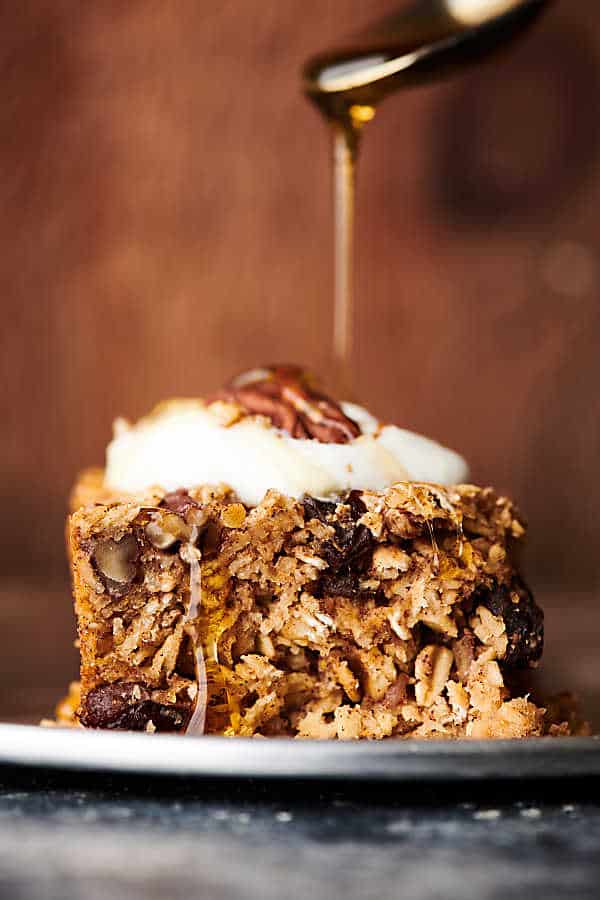 More back to school breakfast recipes.
Easy Back to School Lunch Recipes
Ham and Cheese Potato Soup. A quick and easy classic loaded with veggies, chicken broth, half and half, potatoes, leftover ham, sour cream, cheddar cheese, and swiss cheese! Hearty, yet light! A family favorite.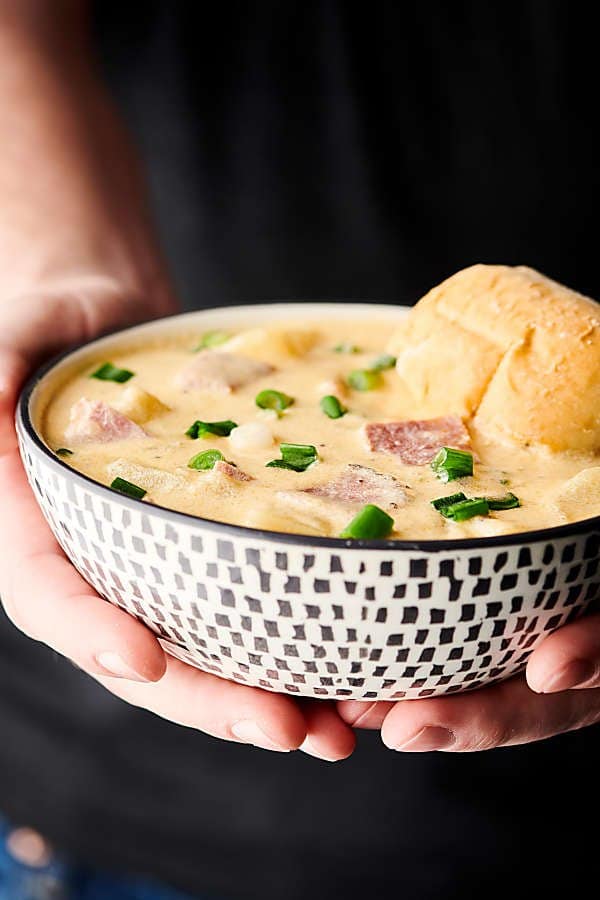 These Healthy Greek Chicken Bowls are perfect for meal prep! Quinoa is topped with baked greek chicken, a tomato cucumber salad, and optional feta, tzatziki, and pita.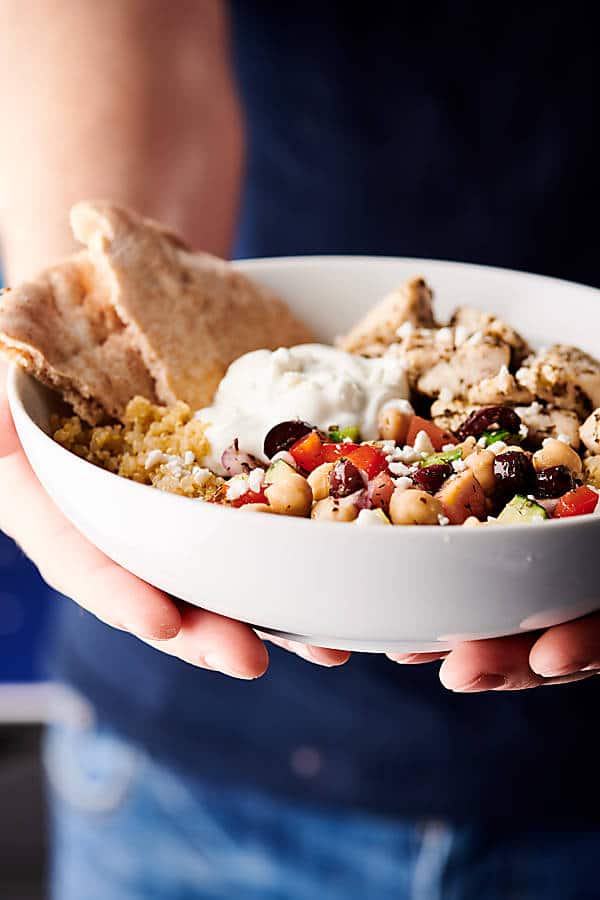 Chicken Tortellini Soup. An easy, cozy soup loaded with onions, carrots, celery, garlic, Italian seasoning, chicken broth, milk, fat free half-and-half (or heavy cream), a touch of white wine, store-bought rotisserie chicken, tomatoes, spinach, cheese tortellini, and parmesan cheese! Only 233 calories per cup!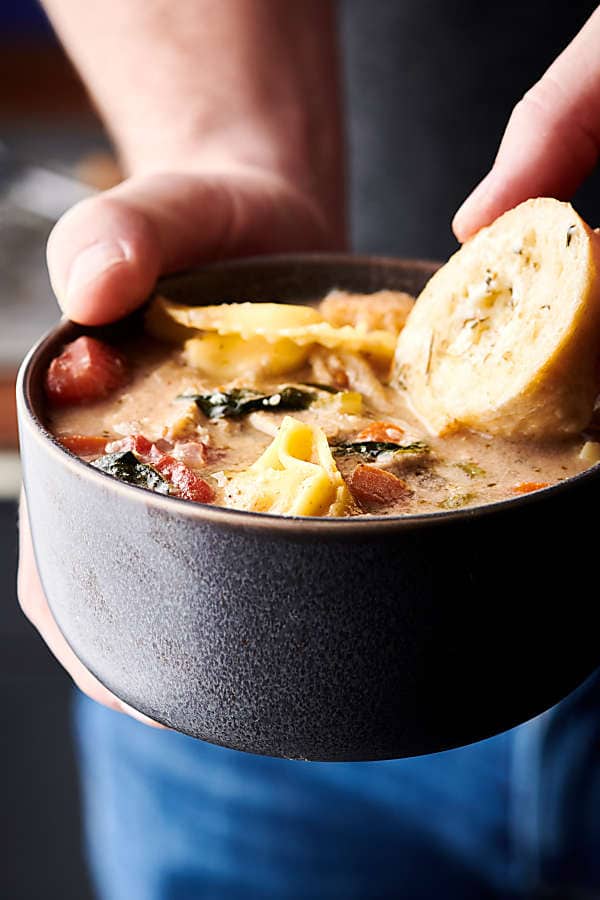 This Easy Egg Salad Recipe is great for a quick and easy, healthy, gluten free, vegetarian, low carb, meal prep lunch! Hard boiled eggs with celery, red onion, light mayo, non fat plain greek yogurt, dijon, and spices! Less than 150 calories per serving!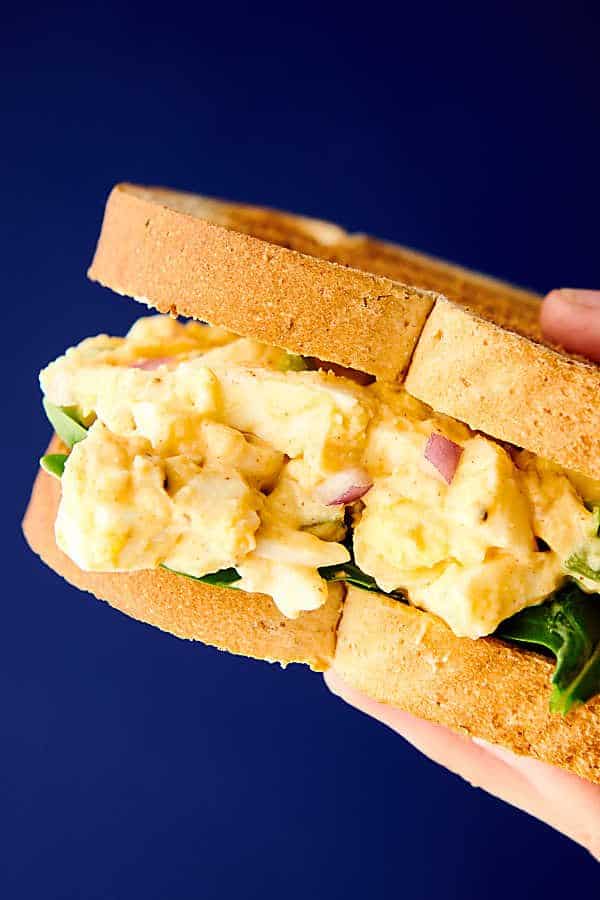 This Crockpot Creamy Chicken Noodle Soup Recipe is packed with healthy foods like lean chicken, veggies: onion, garlic, carrots, celery, mushrooms – and spices. It's also SO creamy and satisfying thanks to a bit of half & half, a touch of cream cheese, and rotini pasta noodles. Hearty, but not heavy at all! The perfect cozy winter soup.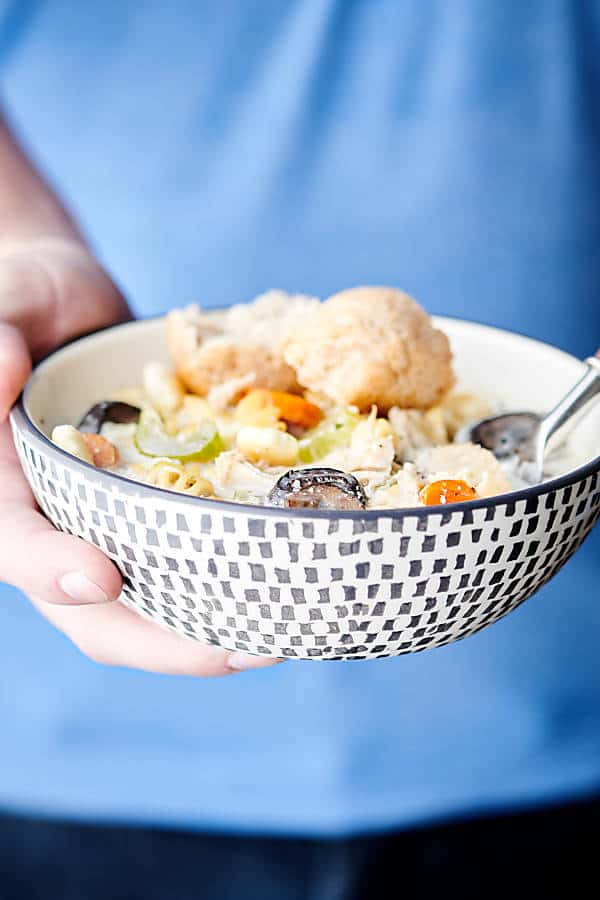 More back to school lunch recipes.
Easy Back to School Snacks Recipes
These no bake chocolate peanut butter energy bites are the perfect healthy snack. Loaded with all natural peanut butter, honey, old fashioned oats, cocoa powder, vanilla, salt, and dark chocolate. Quick, easy, and they taste like a peanut butter cup!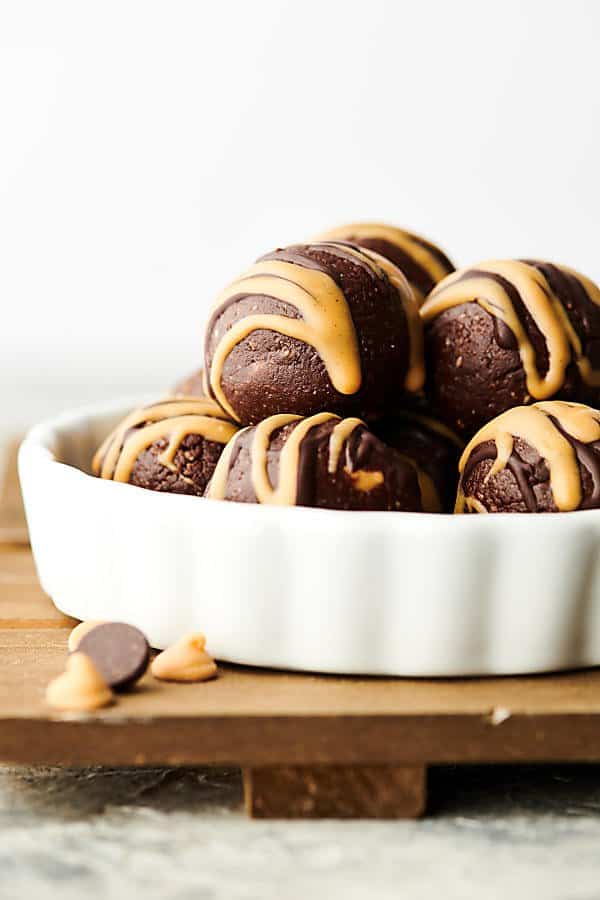 This easy granola bar recipe really does make the best homemade granola bars! They're quick, easy, healthy, versatile, and loaded with all your favorites like honey, oats, crunchy granola (trust me) and chocolate chunks! Can be made vegan and gluten free.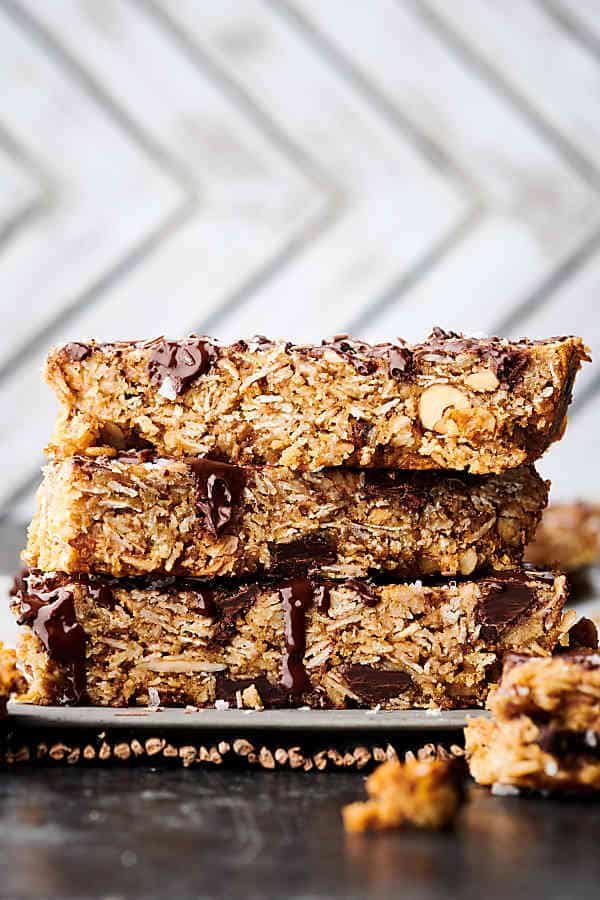 A healthy twist on the classic candy bar, you're going to LOVE these Almond Joy Energy Bites. These are naturally sweetened with dates and loaded with almond butter (or nut butter of choice), a touch of coconut oil, oats (gluten free certified if necessary), unsweetened flaked coconut, vanilla and almond extract, salt and drizzled with chocolate! Vegan. Gluten free.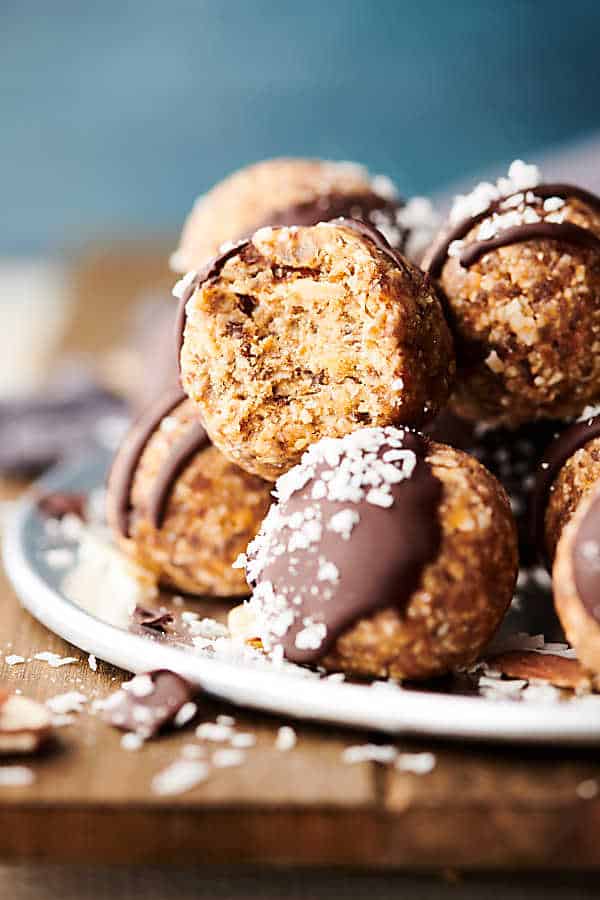 This fruit salad with honey walnuts is the perfect summer salad. Loaded with strawberries, blueberries, blackberries, apples, grapes, orange juice, and lemon zest. Topped with the most delicious honey walnuts made with butter, honey, cinnamon, and salt!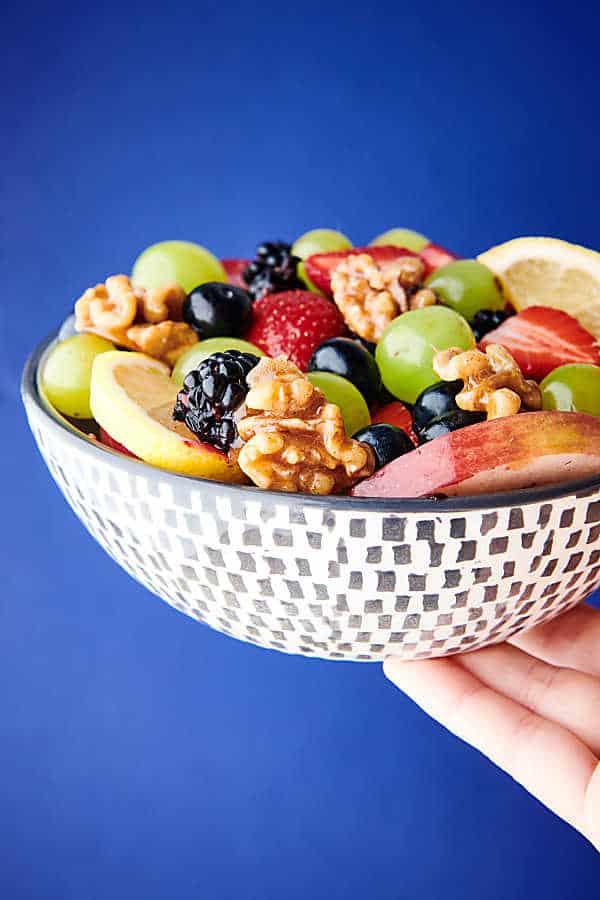 These Peanut Butter Energy Bites are the perfect healthier treat to satisfy your sweet tooth! Full of all natural peanut butter, oats, and just a touch of honey! Only 130 calories! Gluten free. Vegetarian.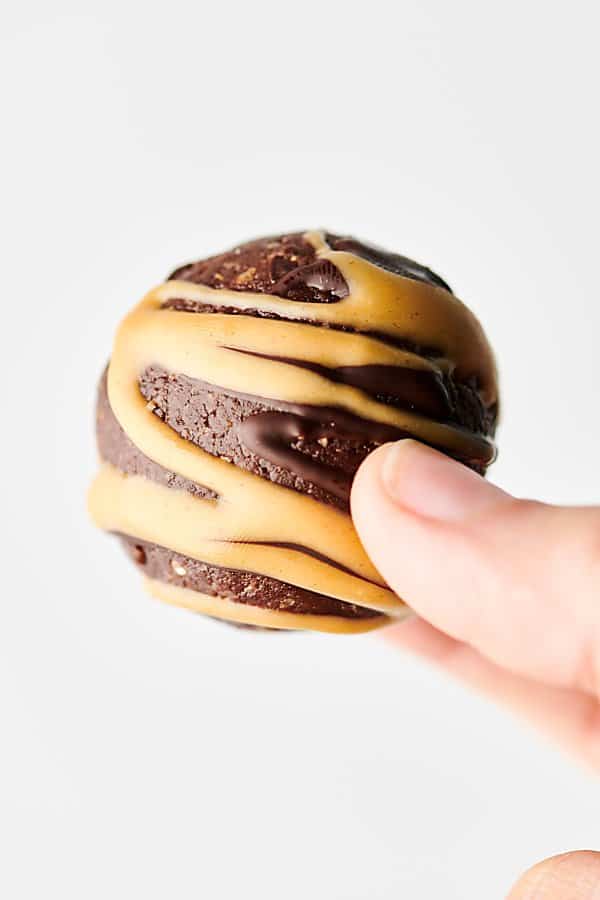 More back to school snack recipes.
Easy Back to School Dinner Recipes
Jalapeno Cheddar Smoked Sausage Corn Muffins Recipe. Corn bread muffins made with corn muffin mix, sour cream, eggs, honey, buttermilk, salt, and sharp cheddar cheese stuffed with jalapeno and cheddar smoked sausage links (can be subbed for a more kid friendly flavor). Served with honey or ketchup and mustard! Quick, easy, versatile, and of course, delicious!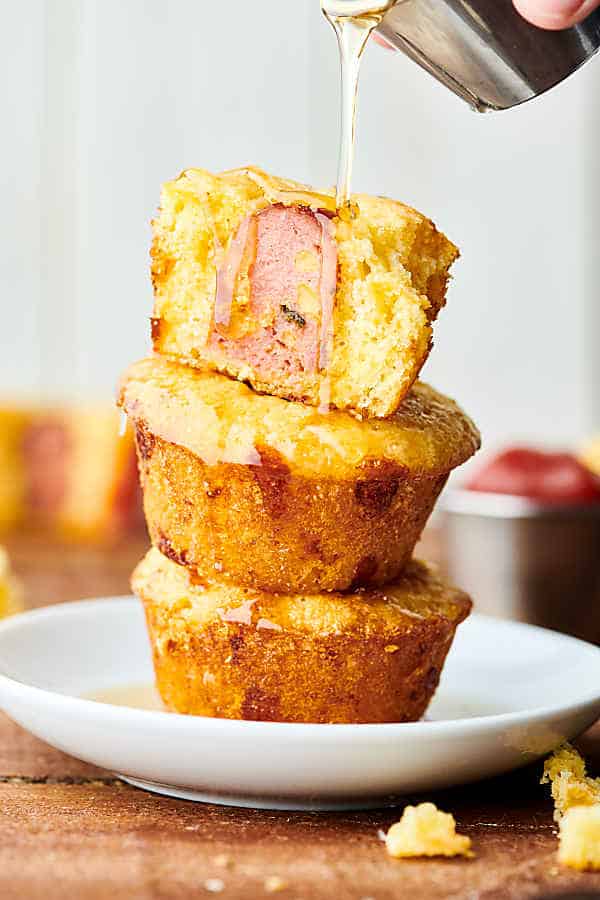 This One Pot Taco Mac and Cheese is loaded with ground beef, onions, bell peppers, garlic, taco seasoning, pasta shells, milk, broth, black beans, and THREE kinds of cheese: sharp cheddar cheese, pepper jack cheese, and monterey jack cheese. Don't forget about the fun toppings like tortilla chips, sour cream, shredded lettuce, taco sauce, and more! Kid and adult approved!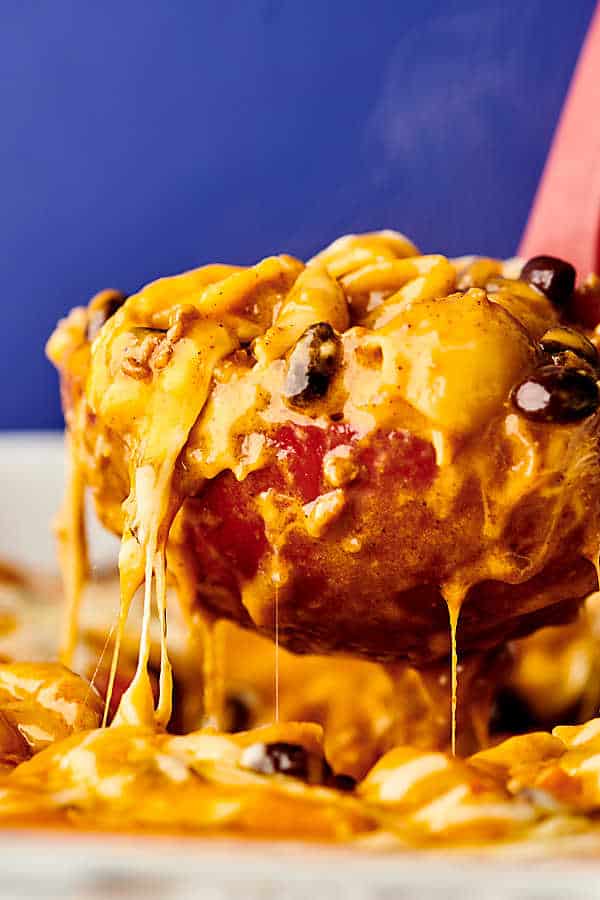 This Homemade Healthy Air Fryer Fish Sticks Recipe only requires 10 ingredients (INCLUDING salt and pepper): cod or tilapia, spices: salt, pepper, paprika, garlic powder, whole wheat flour, eggs, lemon juice, panko breadcrumbs, and old bay seasoning! Oven baked instructions listed as well.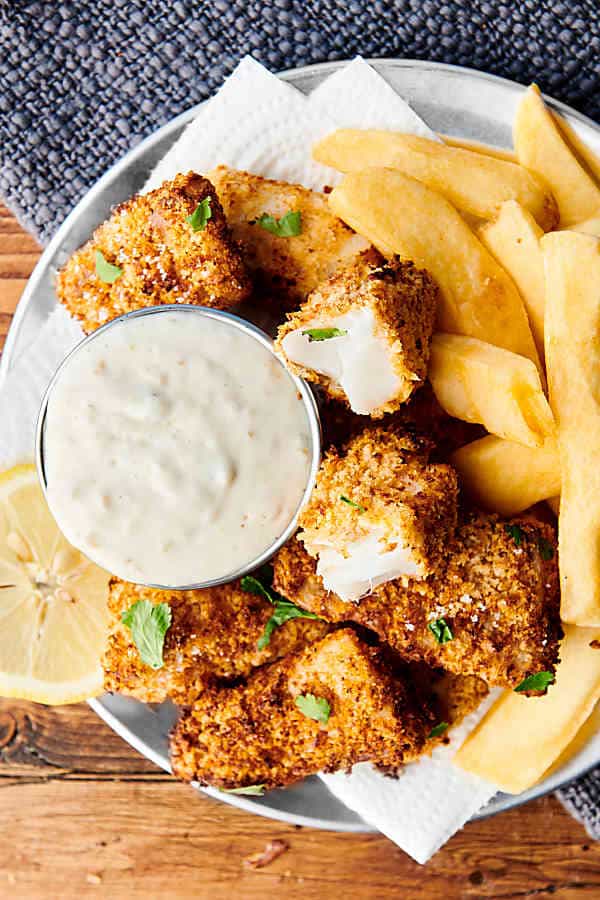 This Instant Pot Chili Recipe is SO quick, easy, and loaded with bacon, beef, beer (optional), broth, tomato sauce, veggies, beans, and spices! Serve with optional, but highly recommended cornbread, shredded cheese, and sour cream! SO hearty, cozy, and pretty darn healthy!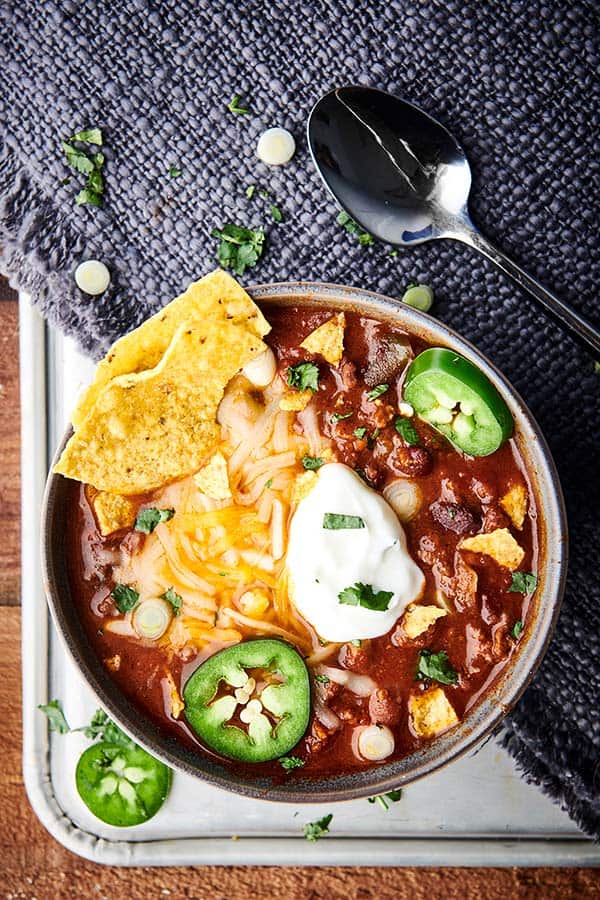 This Crockpot Chicken and Dumplings Recipe is winter comfort food perfection! Super quick and easy to make and SO hearty and cozy! No cream of "x" soup. Uses refrigerated biscuit dough!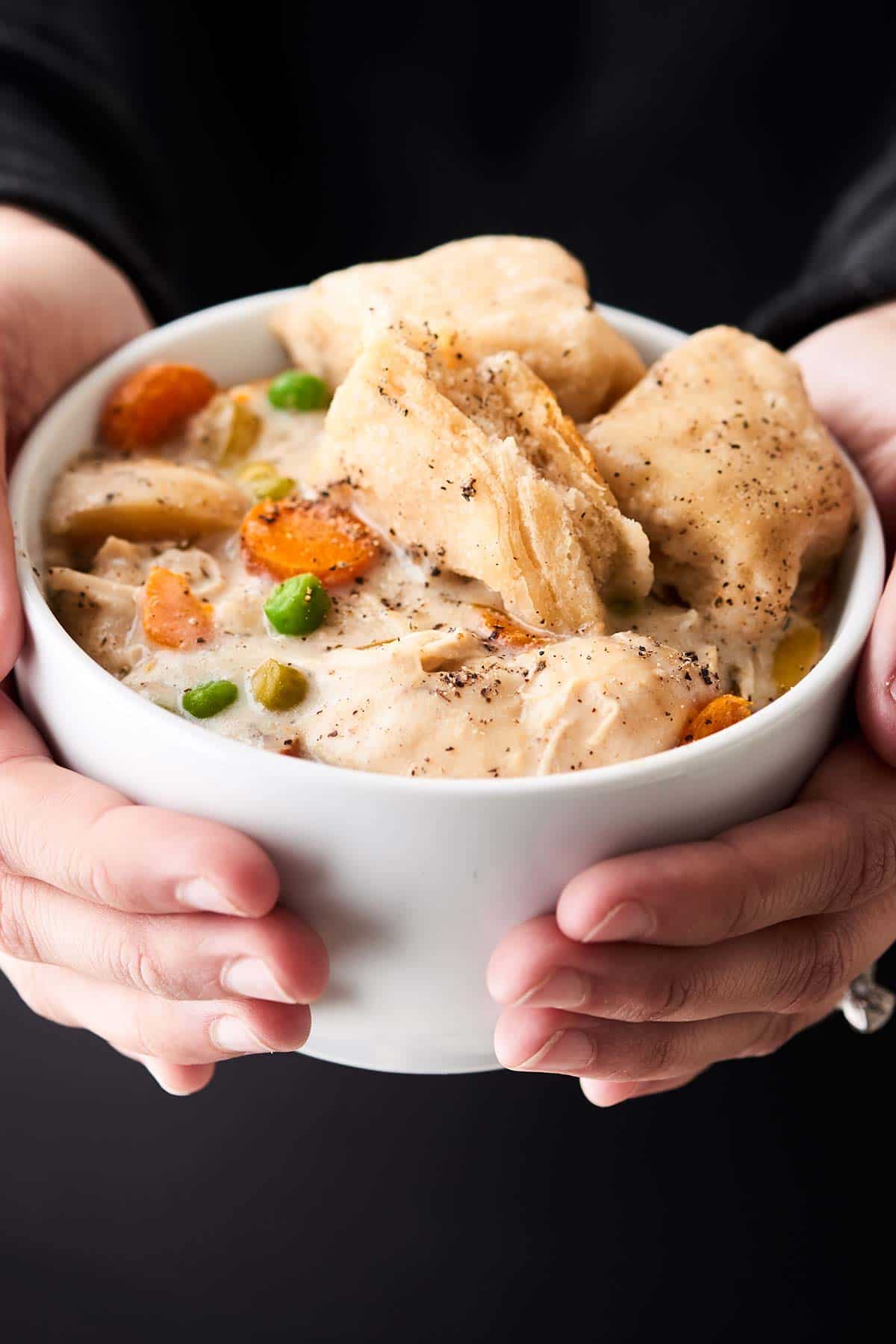 More back to school dinner recipes.
Easy Back to School Dessert Recipes
Monster cookies are made with creamy peanut butter, oats, M&Ms, chocolate chips. My monster cookie recipe is SO easy to make and ready in under thirty minutes!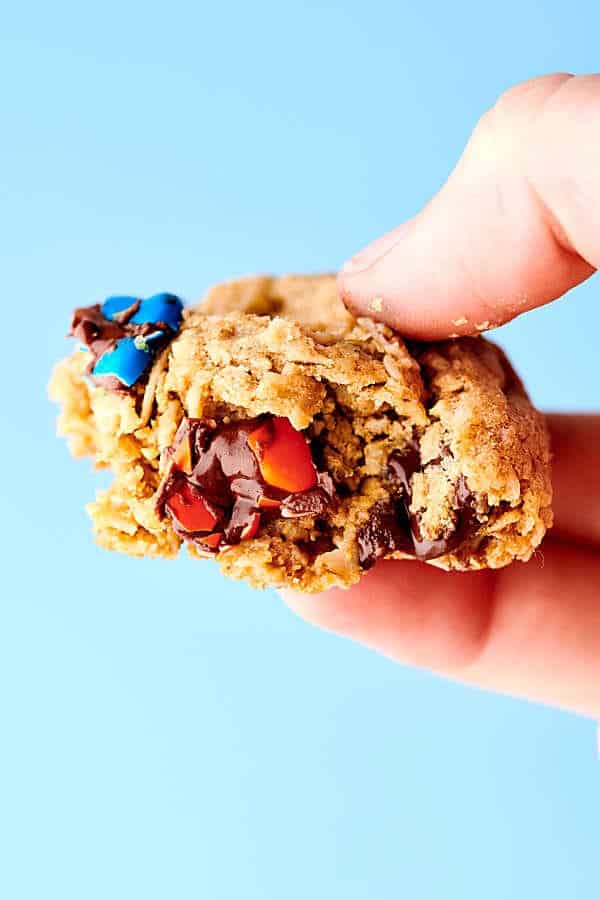 These Vegan Scotcheroos are loaded with brown rice crispies, all natural peanut butter, and agave and smothered in vegan dark chocolate and a pinch of sea salt. An easier, slightly healthier, gluten free take on the classic no bake treat.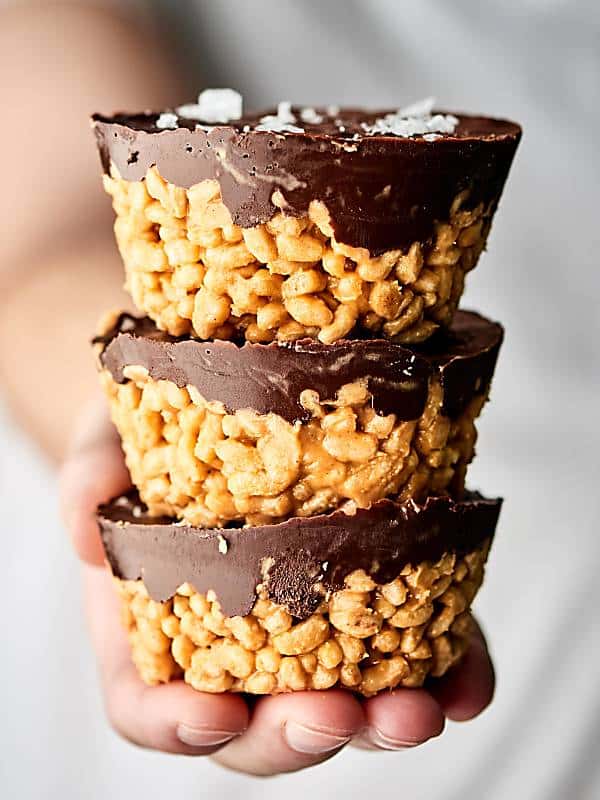 These Oatmeal Chocolate Chip Cookies are ultra chewy and naturally gluten free. These cookies are full of oats, brown sugar, cinnamon, and chocolate chips!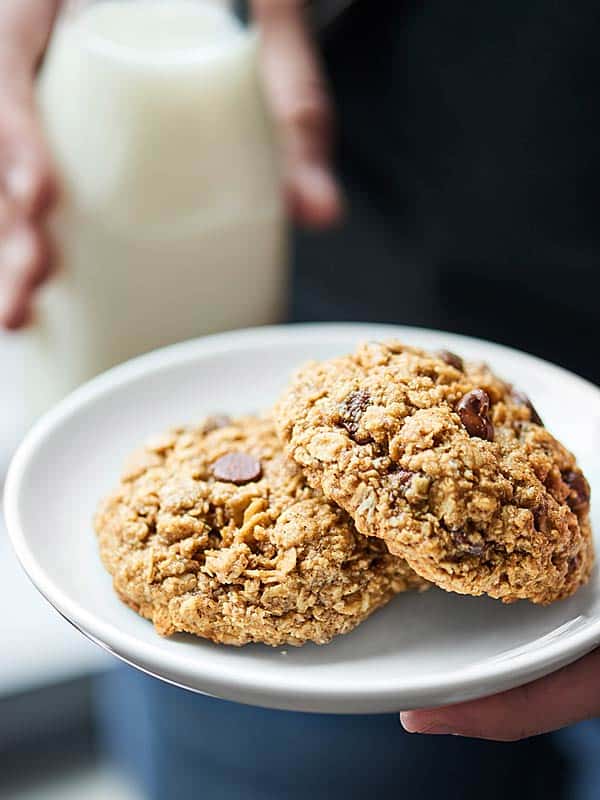 One Bowl Brownies. The perfect fudge-y, chocolatey, gooey, thick brownies you'll ever taste. Plus, you only need one bowl to make them! Made with cocoa powder, oil, and semi sweet chocolate chips!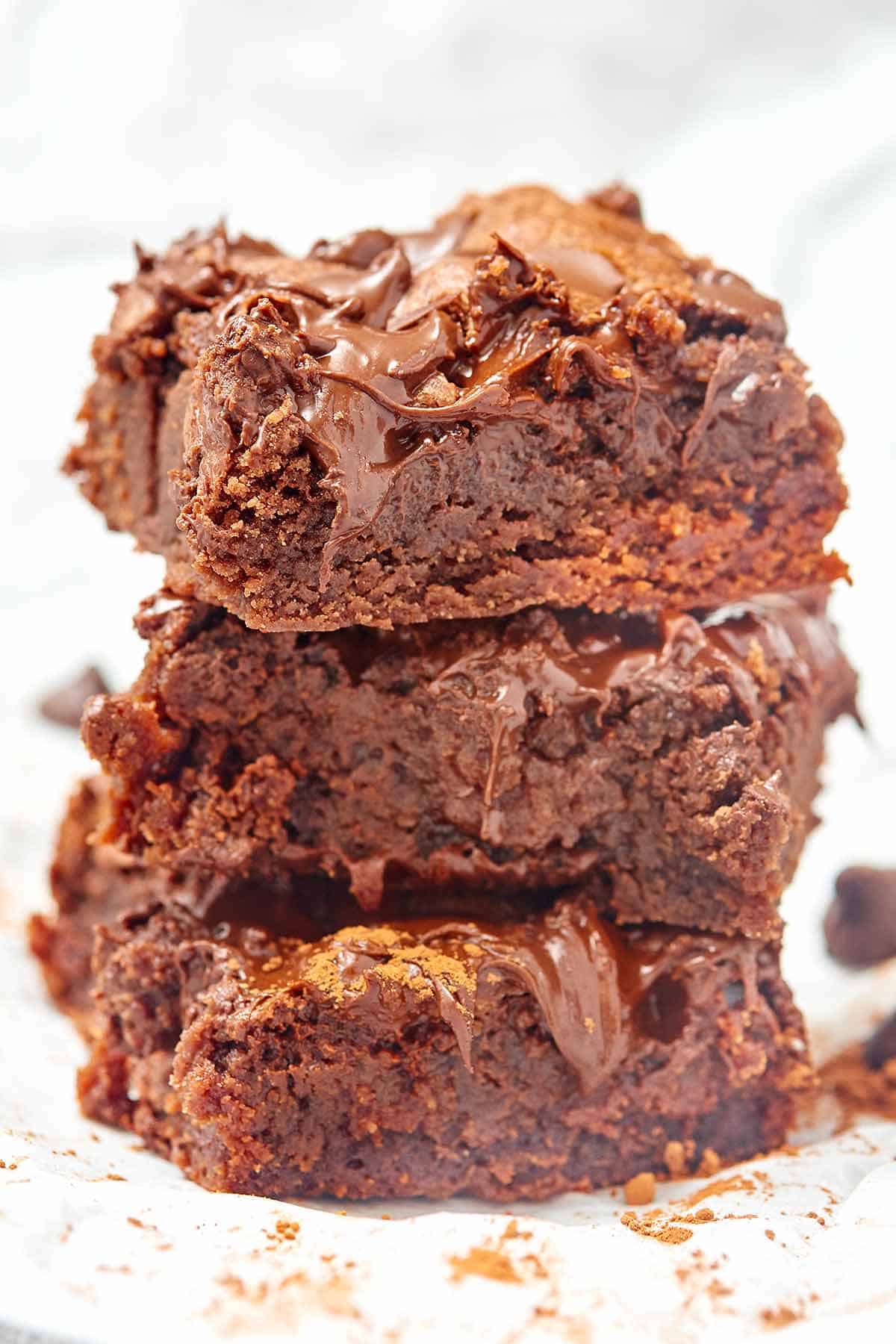 Easy Homemade Copycat Thin Mint Cookie Recipe. Your choice of chocolate: baker's chocolate (semi-sweet, dark, or milk) OR Andes Mints AND your choice of cookie base: Ritz cracker, Oreo Thins, or Nilla Wafers! You're 5 minutes and 2-4 ingredients away from deliciousness!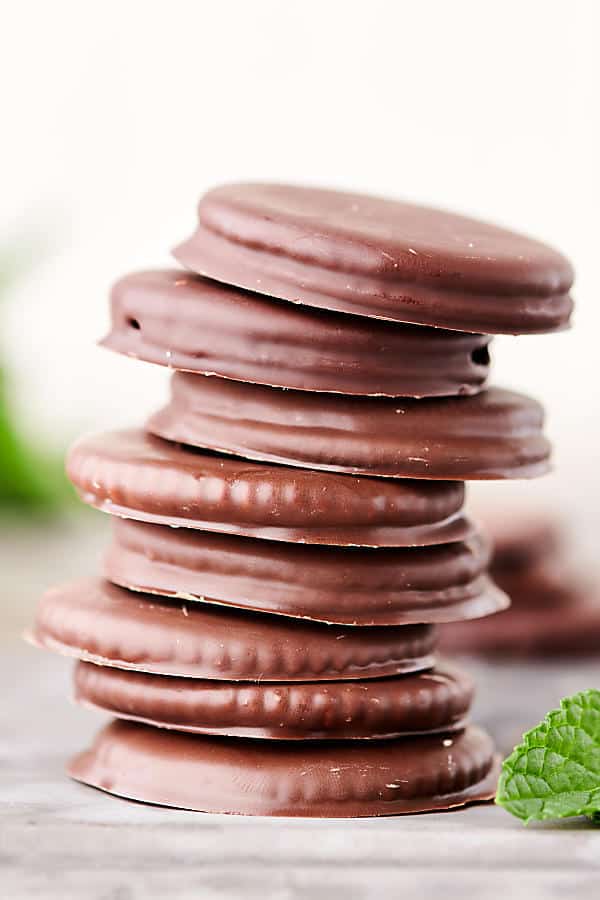 More back to school dessert recipes.
Hope you all have a smooth back to school transition!
– Jennifer
What back to school recipes do you need/want? Show Me the Yummy!