A homemade dry mix to make the PERFECT Vanilla Chai Tea Latte!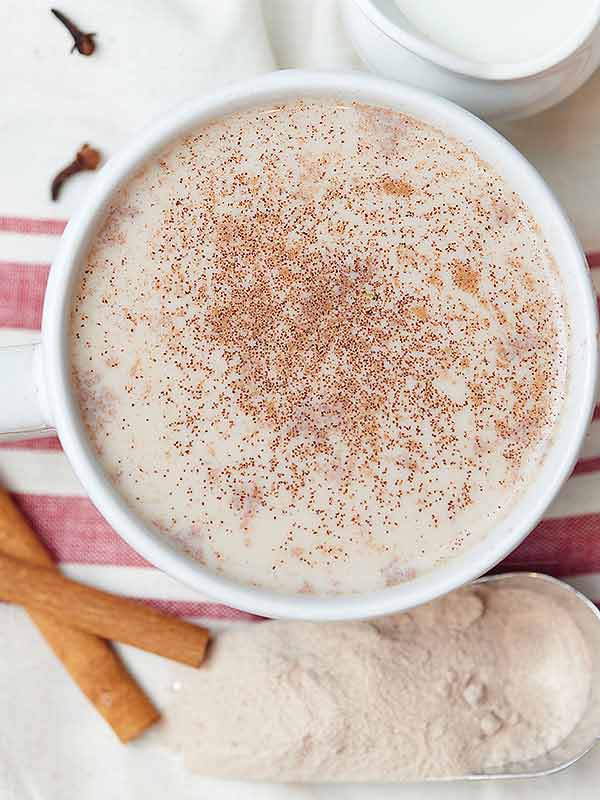 As I've told you before, I grew up in Iowa. Iowa in the summer, spring, and fall is honestly so beautiful. Iowa in the winter, for lack of a better word, sucks.
It's. So. Cold.
School gets cancelled because it's too cold to walk the 100 yards to get inside, kind of cold. Cold, as in you're wearing 10 layers under your winter jacket and a hat, scarf, and gloves and you can still feel the wind stinging your skin. Cold as in your face is so frozen, you can't move your lips to talk. That last one was particularly difficult for me, but probably enjoyable for others. What can I say? I'm kind of a chatter box.
Thank GOD I live in Seattle now, because I just can't handle the cold, but when I didn't have a choice other than to live in Iowa, Mr. Beans saved my life with their warm, creamy, sweet, subtly spicy vanilla chai tea latte. I have been searching and searching for something, anything that comes close to that latte and I figured it would be easy in Seattle, considering we have what feels like 2.5 million coffee shops across the downtown area. Sadly, I was wrong. Seattle doesn't care about vanilla chai tea lattes, as Seattle is far too busy perfecting their Americano 😉
 Since I couldn't find the perfect vanilla chai tea latte, I took it upon myself to make the perfect vanilla chai tea latte, and after much experimentation, I think I've finally done it!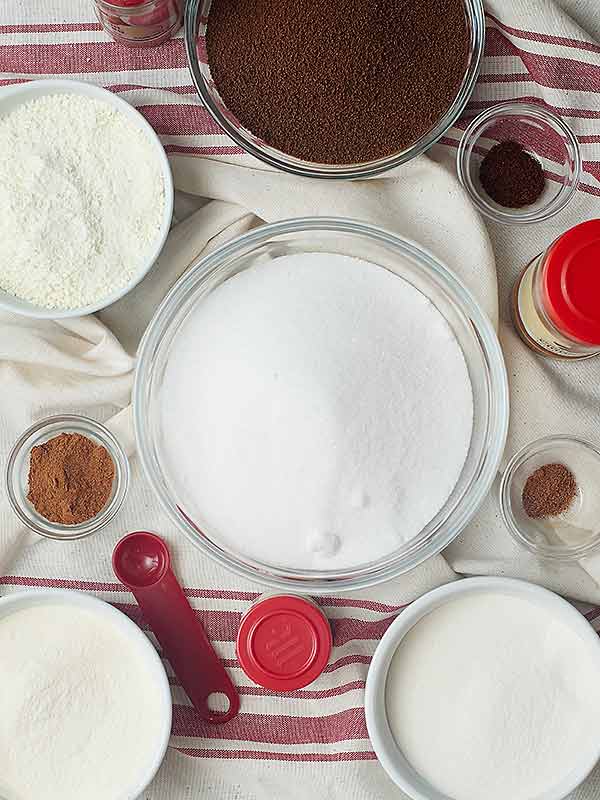 Here is the timeline of my relationship with vanilla chai tea lattes.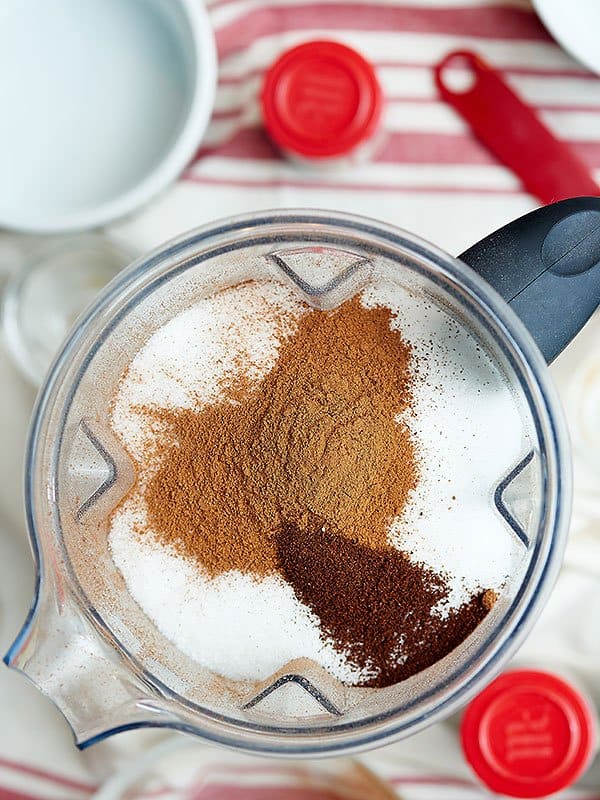 The Introduction: It all started while I was in high school and every Sunday, my family and I would go to Mr. Beans and get ham and cheese sandwiches on pretzel roll buns. As you now know, Iowa is unbearable in the winter without a piping hot drink, but I didn't appreciate coffee yet, and wasn't a big "regular" tea drinker. Alas, the vanilla chai tea latte made it's first appearance and it was love at first site.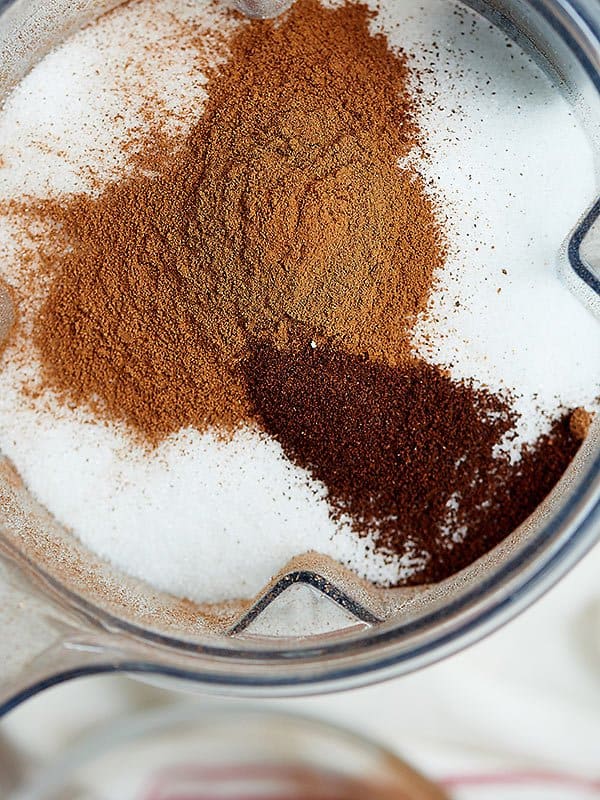 Falling in Love: Then, I started to get a little clingy. During the winter breaks, my sister and I would hang around the house watching movies, doing homework watching movies, eating Christmas cookies, you know… Christmas break stuff. Then I'd start getting a little cold and I'd ask my sister, "Want to drive to Mr. Beans for a vanilla chai tea latte?" Then we'd trek out into the cold just for the latte and come home completely warm and happy.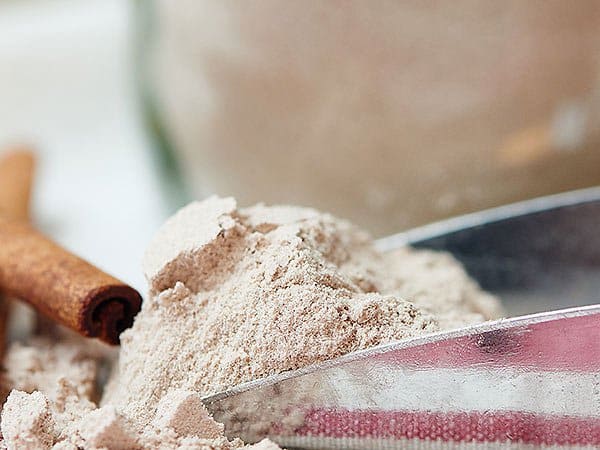 Crazy in Love: Then, our relationship became more like an obsession. Trevor and I moved in together in downtown Cedar Rapids, Iowa where there was a Mr. Beans just a short walk away! Saturday mornings we'd wake up, I was cold, and I neeeeded my drink, and I just HAD to walk down to Mr. Beans. Like. Right now. So we'd bundle up and walk down only to remember that that Mr. Beans was only open during the business week, but Trevor, being the great man he is, would drive me all the way across town to the other Mr. Beans just to get me my beloved vanilla chai tea latte.
The Bittersweet Goodbye: Present time, I live in Seattle, where Mr. Beans and my favorite drink sadly do not exist…until now! You guys, you have no idea how excited I am that I can now have my vanilla chai tea lattes whenever I want! Wahoo! Even as I type this, I am sipping on my piping hot latte and am so very happy about it. Now, if only it was in a to-go cup, then I'd be transported right back to Mr. Beans.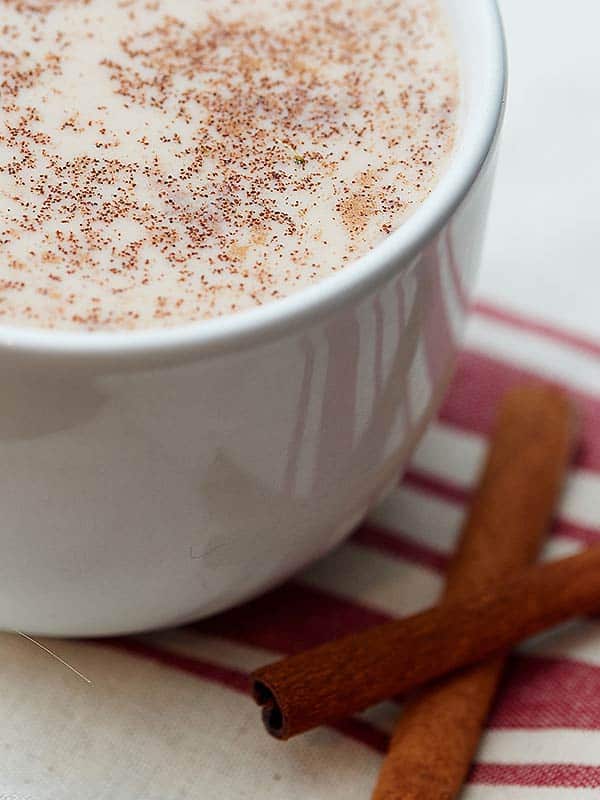 Although, nobody could ever truly recreate Mr. Beans' chai tea, I think this recipe is pretty darn close…and I'm the toughest critic out there. It's creamy, it's sweet, it's a little spicy, it's filled with vanilla, and it's perfect for the coldest day of winter.
This recipe is so easy and versatile, too!  Simply pour all of the ingredients (listed below in the recipe box) and blend in your blender (we used a Vitamix – you need this in your life) until it's a fine powder. Hint: I used a tamper to make sure everything blended evenly. After the mix has been blended, I like to mix it with hot milk, but feel free to mix it with water! Too sweet? Cut back on the sugar. Not spicy enough? See the recipe notes below on how it amp up the spice factor!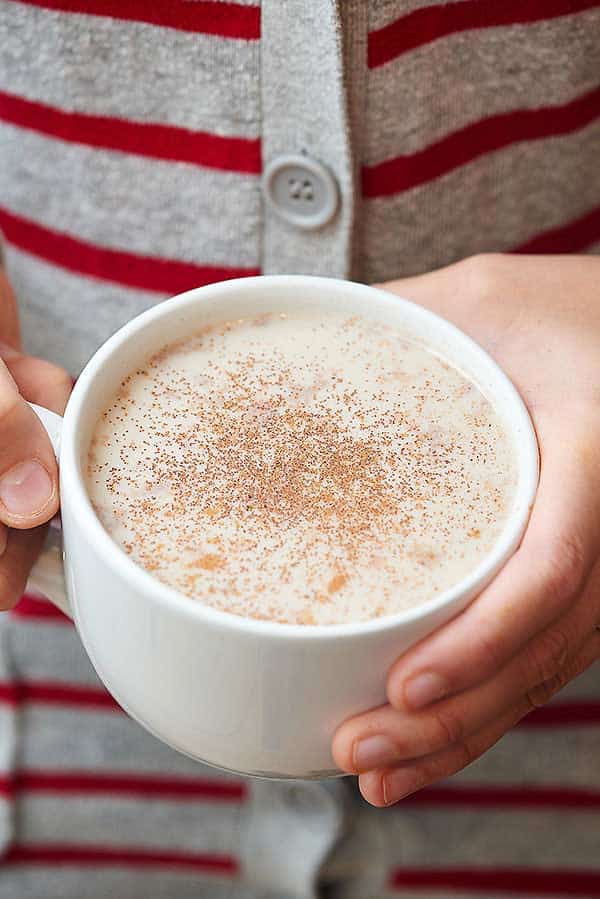 Non coffee lovers, this is the perfect holiday drink for you, but no worries for the coffee lovers, because this is a great base to make a Dirty Chai…just add a shot (or two) of espresso to the chai tea mix and milk and you're good to go!
– Jennifer
What's that one drink that really gets you through winter? Show me the yummy!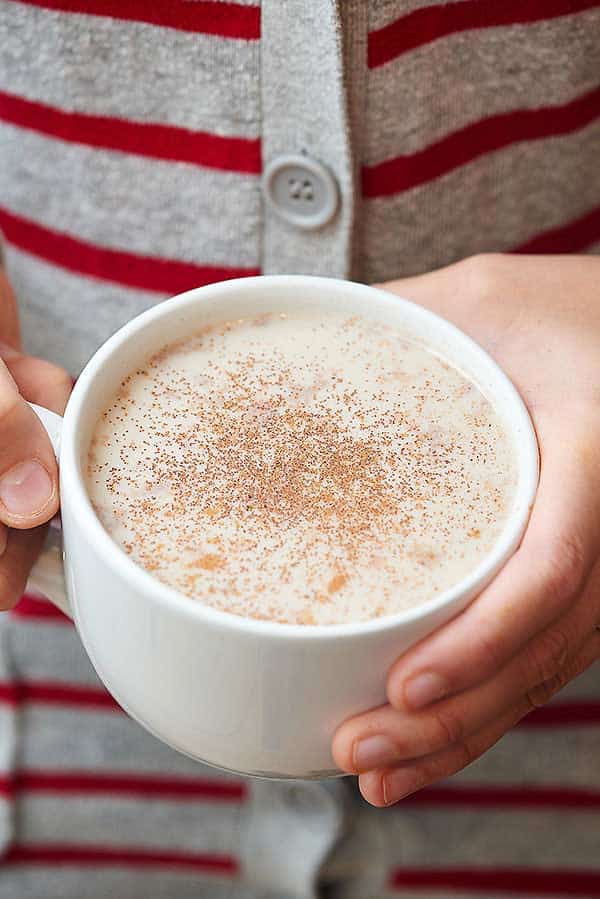 Vanilla Chai Tea Latte
A homemade dry mix to make the PERFECT Vanilla Chai Tea Latte!
Equipment for this recipe
(equipment shown are affiliate links)
Ingredients
1

cup

nonfat dry milk powder

1

cup

powdered non-dairy creamer

1

cup

French vanilla flavored powdered non-dairy creamer

2 1/2

cups

granulated sugar

1 1/2

cups

unsweetened instant tea

2

teaspoons

ground cinnamon

1/2

teaspoon

ground cloves

1/2

teaspoon

nutmeg

6

oz

milk

Pinch of cinnamon for topping

optional
Instructions
Blend all ingredients above (excluding milk) in your Vitamix, coffee bean grinder, or food processor until it becomes a fine powder.

You may need to do this in batches, depending on how powerful your blender is.

Mix in 2 tablespoons of this mix with 6 oz of hot milk or water and stir until combined.

Top with optional cinnamon and drink the cold away!
Notes
Nutritional information does not include the milk to make the actual latte. 
I like my chai tea lattes a little sweeter and not so spicy, but I know not everyone does!
If you like yours a little spicier trying adding:
2 teaspoons ground ginger
1 teaspoon ground cardamom
1/2 teaspoon cloves (that would be 1 teaspoon cloves total)
1/2 teaspoon nutmeg (that would be 1 teaspoon nutmeg total)
My suggestion would be to start with what is listed...you can always add more spices, but you can't take them out! I would suggest the same thing with the sugar, some people think that this is WAAAAY too sweet, but it's just how I like it! Start with 1 and 1/2 cups of sugar and from there.
Nutrition Information
Nutrition Facts
Vanilla Chai Tea Latte
Amount Per Serving (1 serving powdered mixture)
Calories 89
Calories from Fat 9
% Daily Value*
Fat 1g2%
Cholesterol 1mg0%
Sodium 30mg1%
Potassium 90mg3%
Carbohydrates 18g6%
Protein 1g2%
Vitamin A 75IU2%
Vitamin C 0.2mg0%
Calcium 47mg5%
* Percent Daily Values are based on a 2000 calorie diet.
*Note: Nutrition information is estimated and varies based on products used.
Keywords:
chai, cozy, vanilla