These are the BEST 20 Easy Pumpkin Recipes! Everything from breakfast coffee cake, to healthy pumpkin muffins, a savory pumpkin pasta, and SO many pumpkin desserts! Bring on the fall flavors, all things pumpkin, and cozy spices!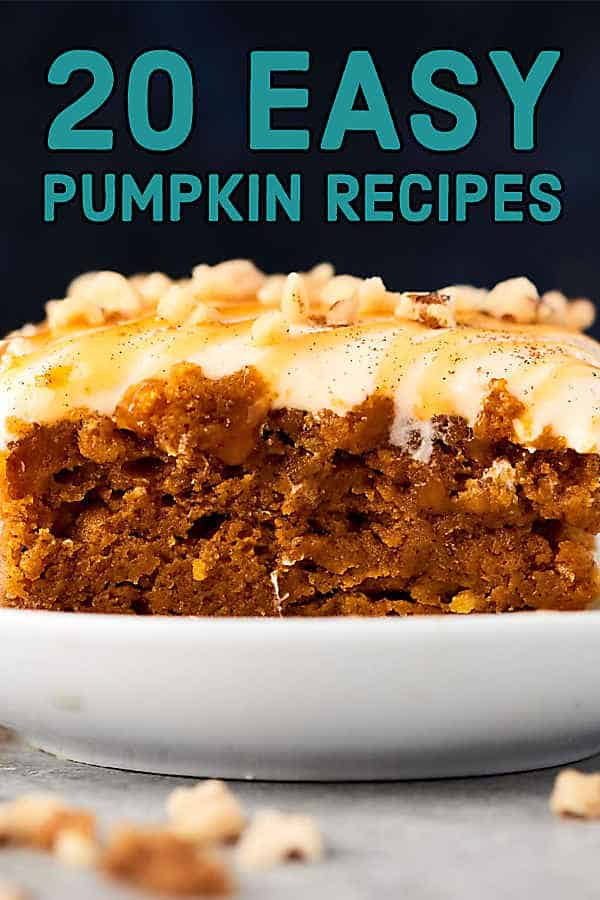 We've all waited long enough. It's officially mid-September. Which means. It's officially socially acceptable to start eating all things . . . PUMPKIN.
I'm not gonna lie, I've already gone to town on a hot Pumpkin Spice Latte and the new Pumpkin Spice Cold Brew from Starbucks. Who's with me?
When I'm not DRINKING my pumpkin, I'm for sure eating it. It's my favorite fall flavor, so today, I've gathered up 20 Easy Pumpkin Recipes.
Who's ready to get festive?!
Easy Pumpkin Breakfast Recipes
This Easy Pumpkin Coffee Cake is perfect for your fall breakfasts and brunches! Spice cake mix + pumpkin puree, cinnamon, pecans, and a maple icing!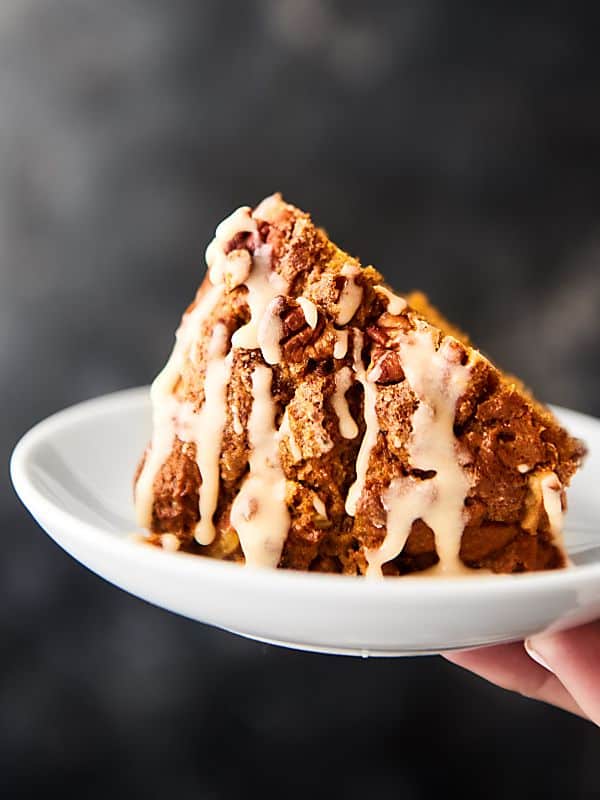 These Vegan Double Chocolate Pumpkin Muffins are loaded with whole wheat flour, pumpkin purée, maple syrup, vegan dark chocolate chips, and cozy spices: cinnamon, nutmeg, ginger, and cloves! Perfect for breakfast or dessert. Freezer friendly!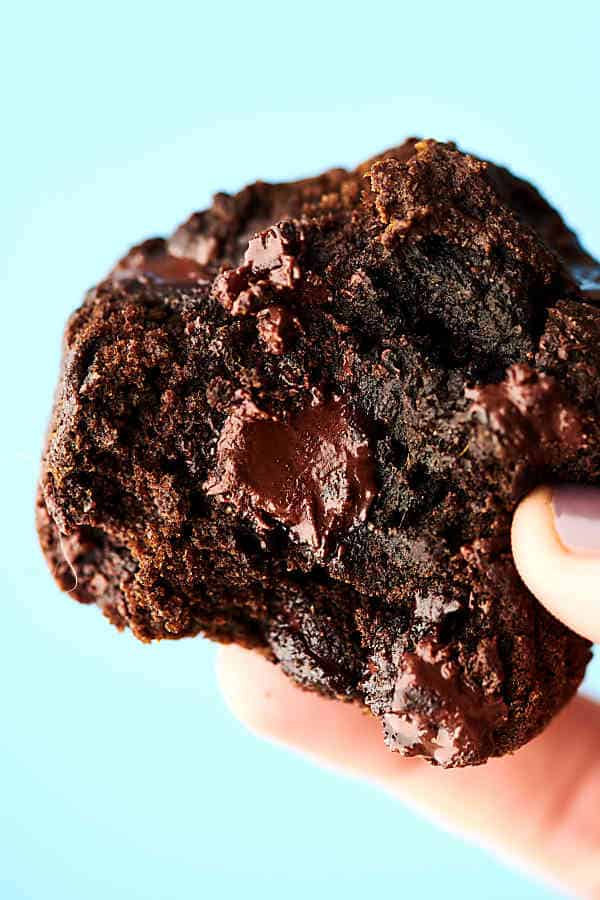 This Pumpkin Bread Recipe is studded w/ chocolate chips, butterscotch chips, & is so moist & easy! It tastes like fall. It can also be made into muffins!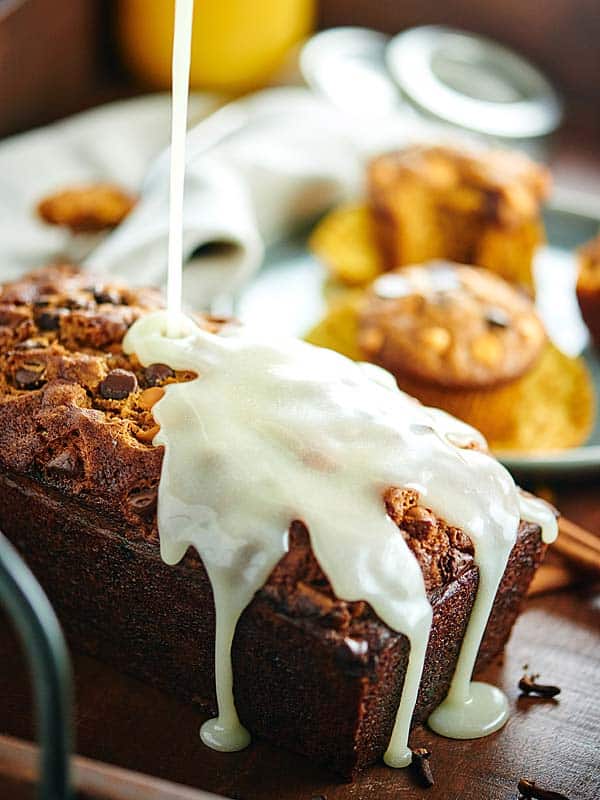 This Pumpkin French Toast Recipe is made w/ pumpkin bread that's filled w/ chocolate & butterscotch chips. Bring out the maple syrup for an easy breakfast!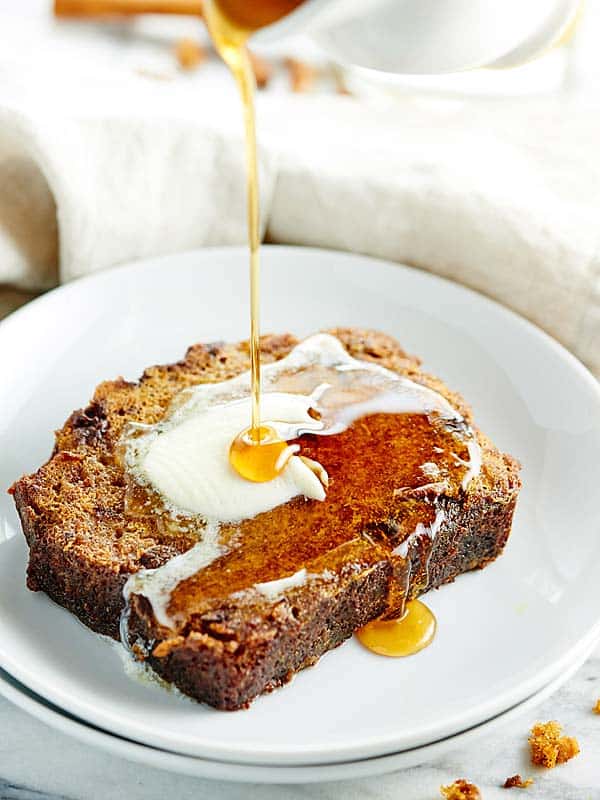 This Easy Baked Pumpkin Donuts Recipe is the perfect way to celebrate the start of fall. Tender, perfectly spiced donuts smothered in either a maple glaze or cinnamon sugar!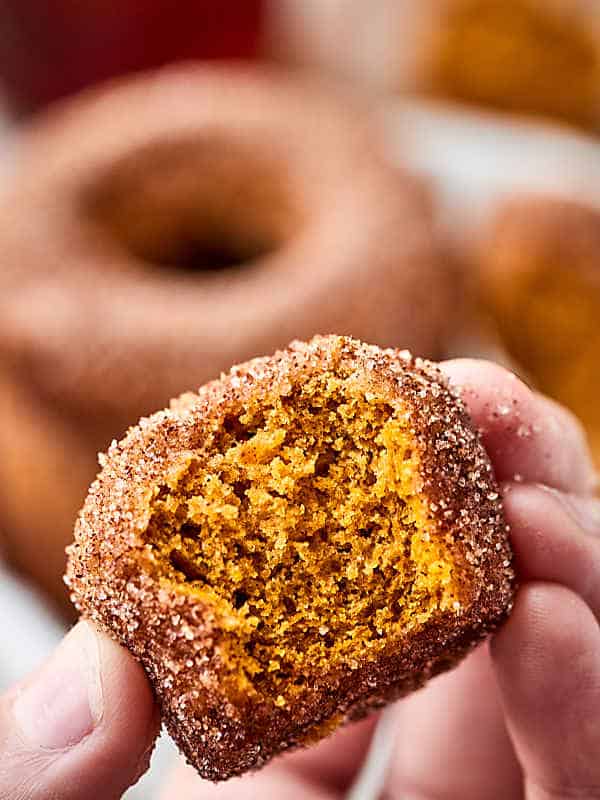 Easy Pumpkin Dinner Recipes
This One Pot Pumpkin Pasta only dirties one dish and is full of healthy, delicious ingredients like whole wheat pasta, spinach, and apple chicken sausage!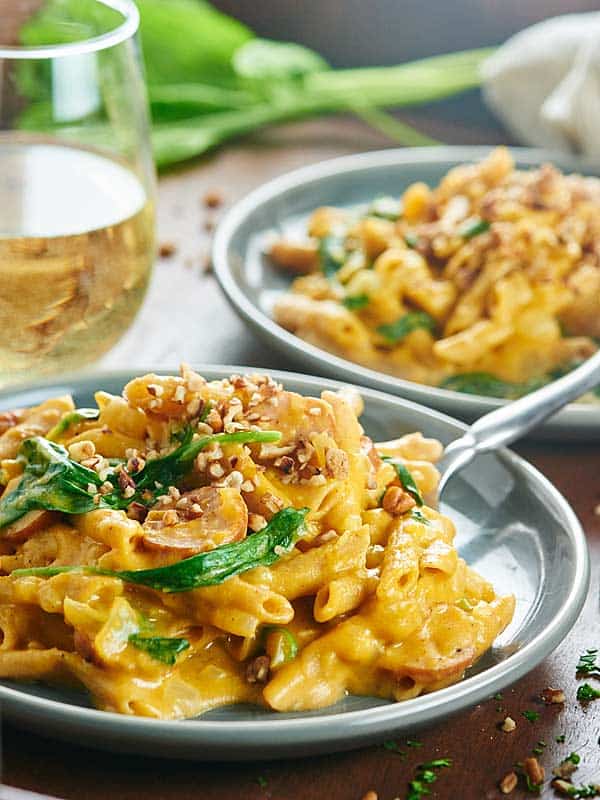 Healthy Pumpkin Recipes
Vegan Pumpkin Cookies with Maple Glaze. Hearty, slightly healthier pumpkin cookies made with whole wheat flour, spices, coconut oil, pumpkin, and maple syrup. Bonus: they get drizzled in the easiest vegan glaze!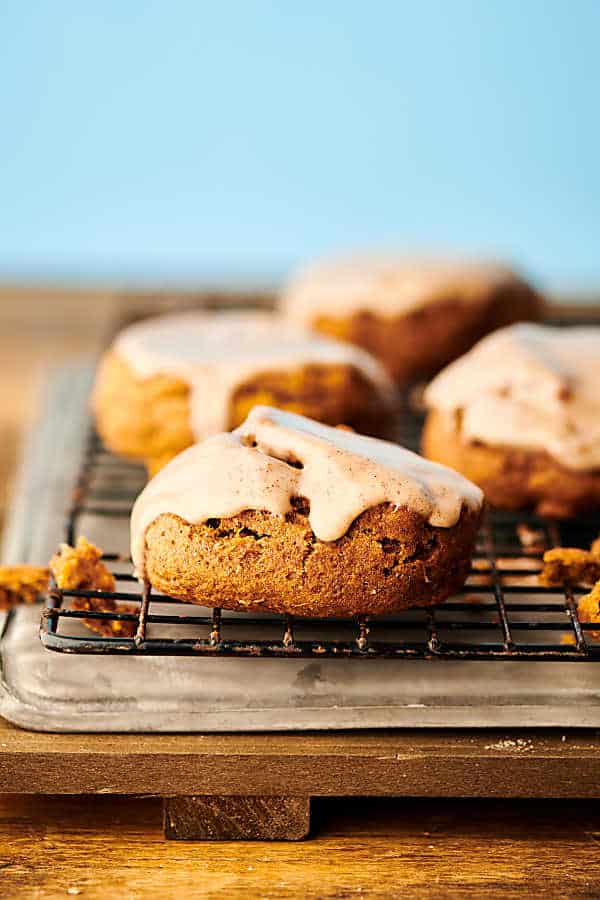 Pumpkin Energy Bites. All your favorite pumpkin pie flavors made into a quick and easy, healthy snack! Full of oats, pecans, pumpkin puree, and spices with an optional chocolate drizzle. Vegan. Gluten Free.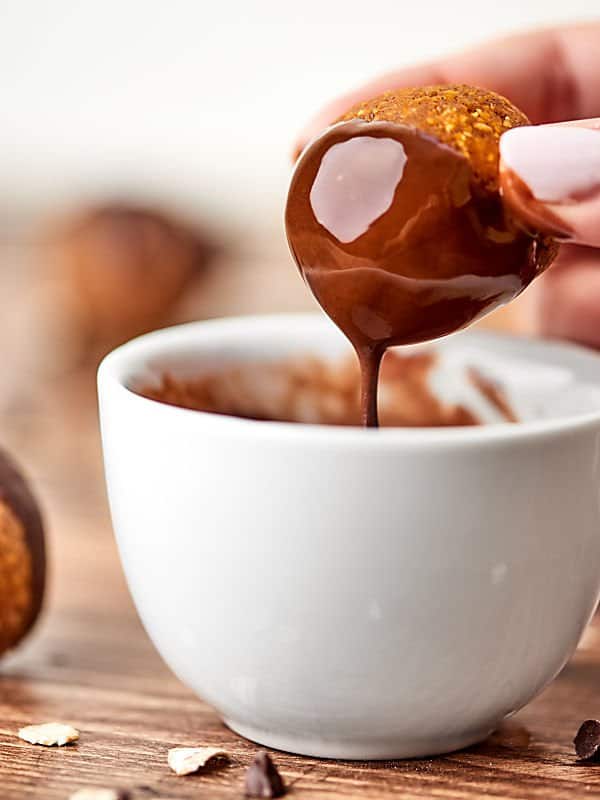 This pumpkin cornbread is a great, easy, vegan side dish for any meal! It's made with whole wheat pastry flour, coconut oil, and smothered in maple syrup!
These Skinny Pumpkin Muffins are only 130 calories, gluten free, vegan, and full of oats, pumpkin, loads of spices, and chocolate chips!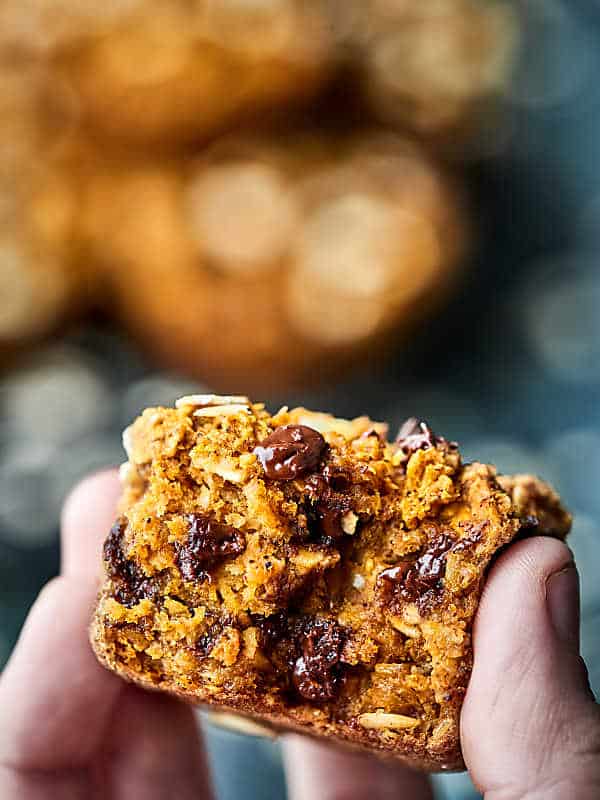 This Crockpot Pumpkin Oatmeal w/ Quinoa can be made in advanced, is super healthy, and tastes like pumpkin pie!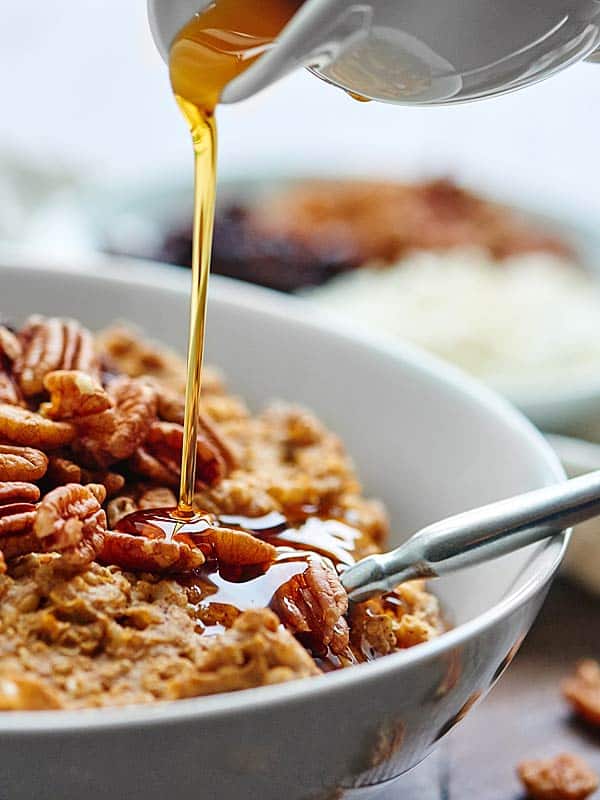 These healthy vegan pumpkin muffins are made w/ whole wheat flour & are naturally sweetened w/ maple syrup! They're topped w/ pecan streusel & maple glaze!
Easy Pumpkin Dessert Recipes
Crockpot Pumpkin Dump Cake. An easy homemade pumpkin pie filling made with pumpkin, brown sugar, vanilla, cinnamon, ginger, cloves, nutmeg, and salt gets topped with caramel, pecans, spice cake mix, and butter. Don't forget to serve it warm with a scoop of vanilla ice cream!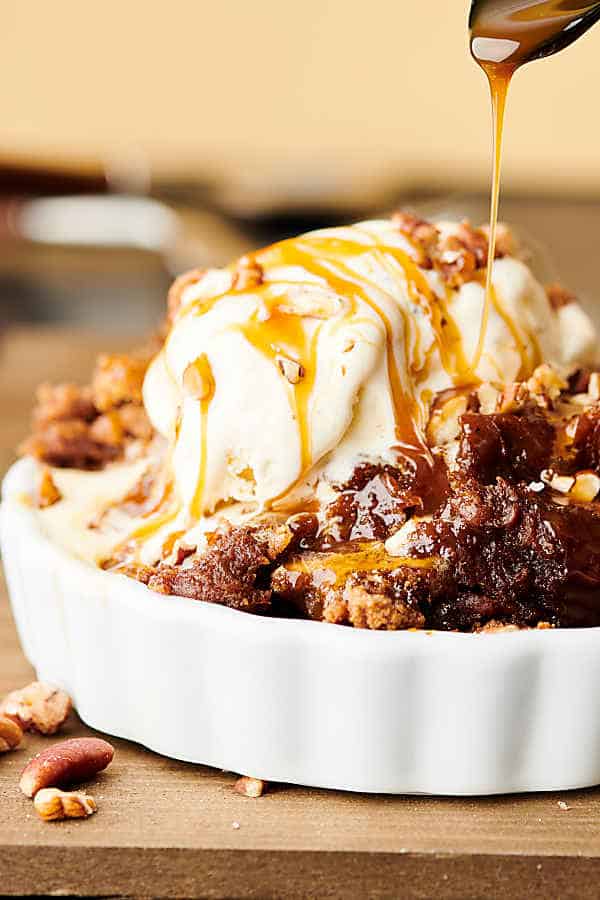 This pumpkin pie dip recipe comes together in just a matter of minutes and is loaded with pumpkin purée, cream cheese, vanilla pudding mix (my secret ingredient, trust me), spices, and cool whip! Suggestions on cream cheese and cool whip substitutions below!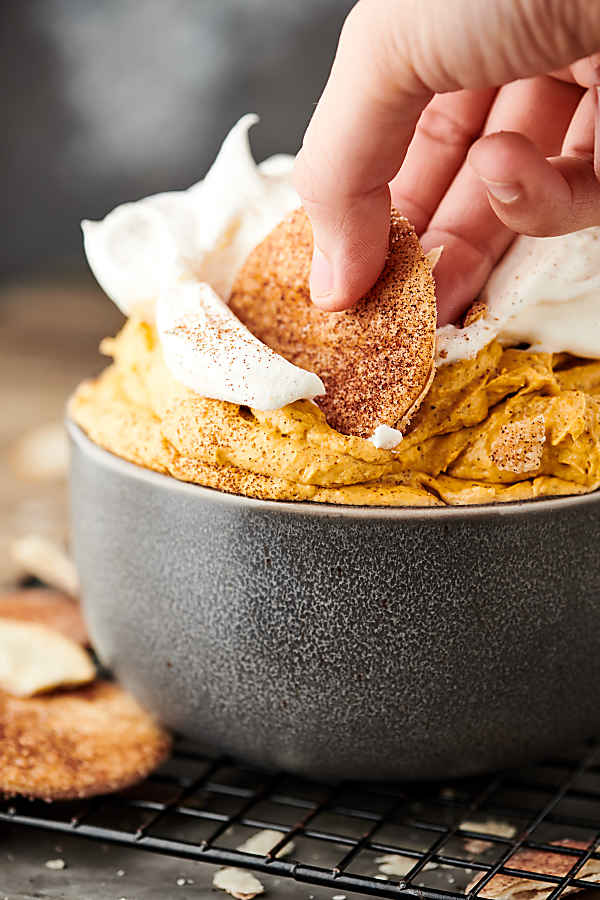 Easy Pumpkin Bars Recipe with Cream Cheese Frosting. These bars are ultra dense and full of all your favorite pumpkin pie spices! Topped with the smoothest, tangy cream cheese frosting!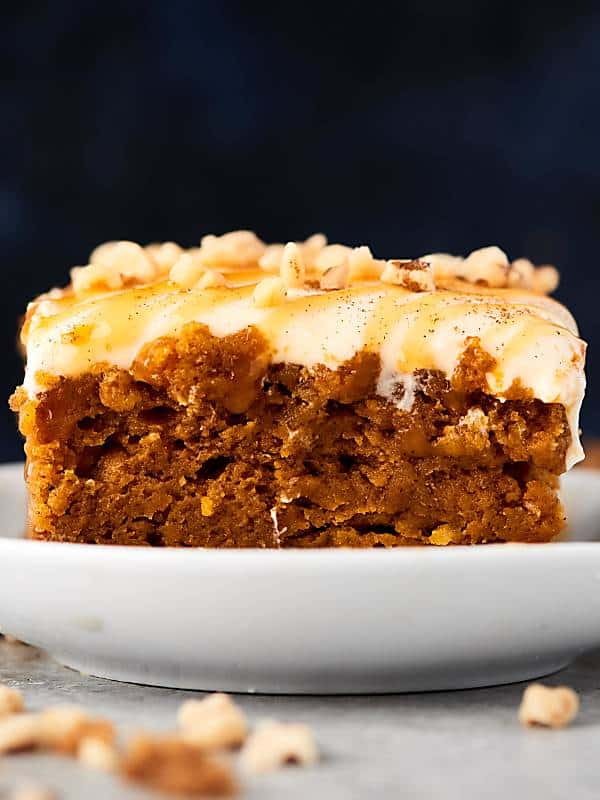 These No Bake Mini Pumpkin Cheesecakes are the perfect fall or holiday dessert! A simple graham cracker crust topped with a cream cheese, pumpkin, cool whip filling! Don't forget the nuts and caramel drizzle!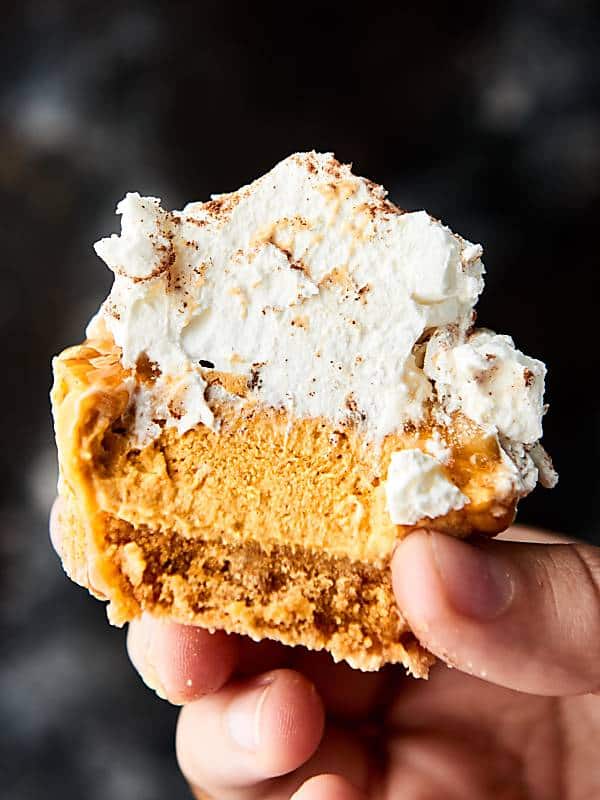 These Pumpkin Pie Egg Rolls are a fried, fun twist on a classic & served w/ white chocolate cool whip and ooey-gooey caramel! A new tradition has been born!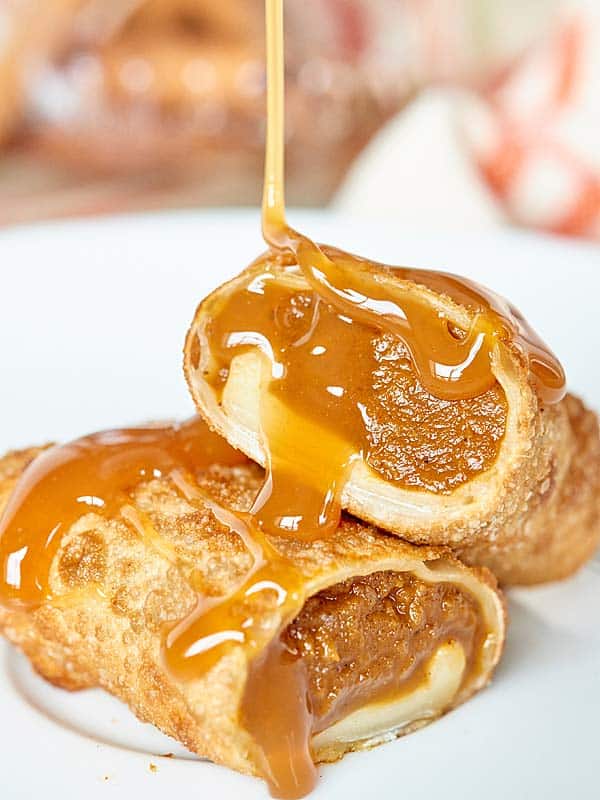 No-machine-required pumpkin ice cream with crunchy graham cracker bits and a creamy-dreamy marshmallow fluff swirl. This Easy Pumpkin Ice Cream with Marshmallow Swirl is like pumpkin pie in ice cream form!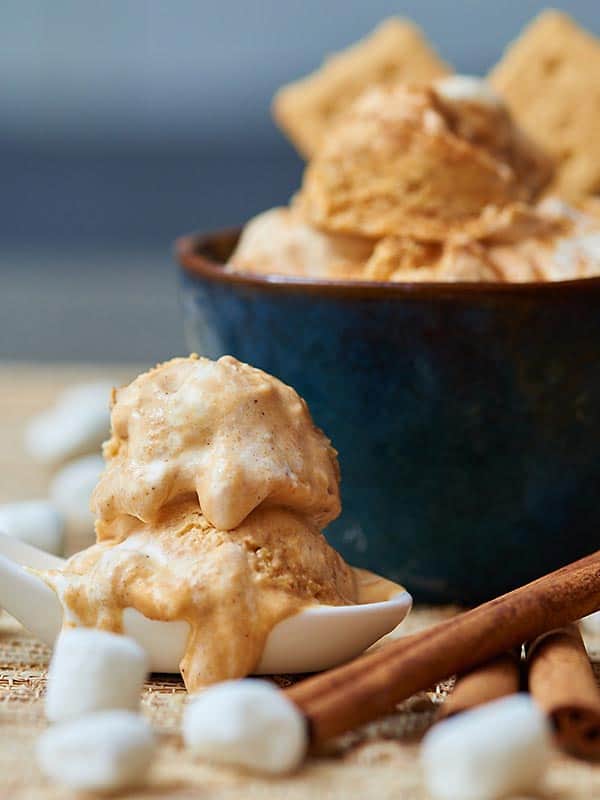 These pumpkin cupcakes with cinnamon cream cheese frosting are my FAVE pumpkin dessert. A soft cupcake that's filled with pumpkin and spices, a cool, thick, cinnamon cream cheese frosting, and to top it off? A crunchy, sweet and salty pumpkin seed brittle! Ah-mazing.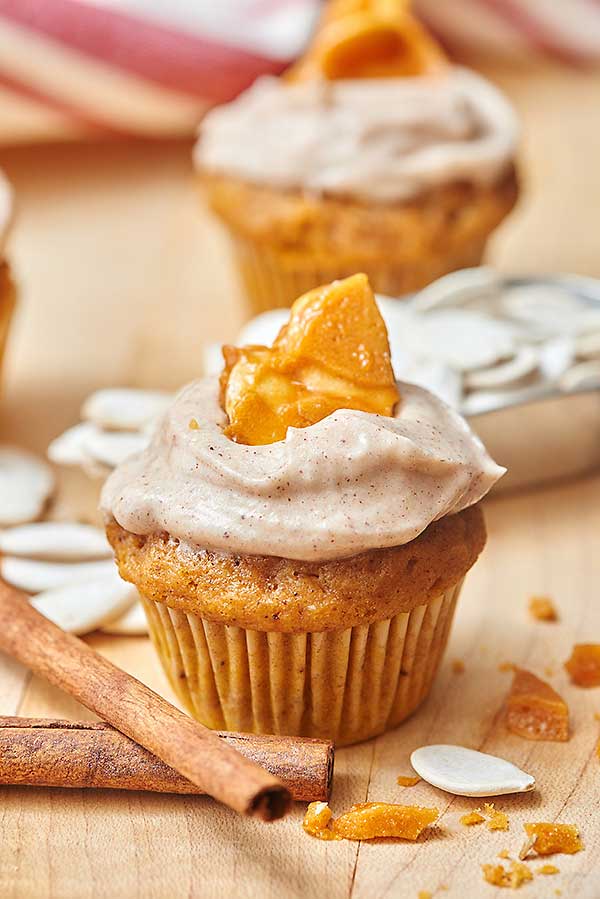 Mini Pumpkin Pies. A classic made in a muffin tin! Store-bought crust (or homemade if you wish) is pressed into a muffin tin and filled with the easiest pumpkin pie filling made with pumpkin purée, condensed milk, eggs, vanilla, and spices: cinnamon, ginger, nutmeg, cloves, and salt! Quick. Easy. Perfectly portioned, so no slicing pie involved!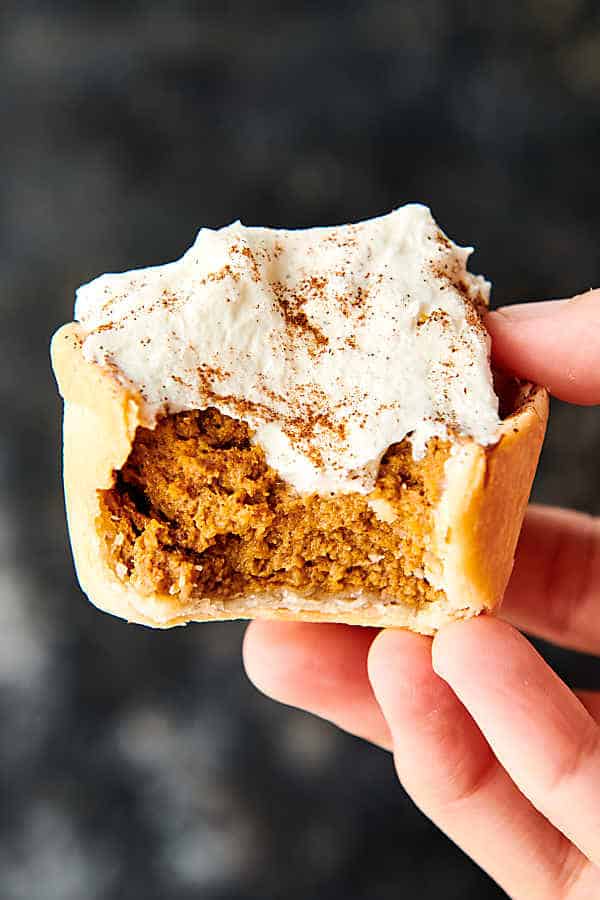 Bonus: Other Pumpkin Recipes from Other Bloggers!
Easy Pumpkin Cake (Natasha's Kitchen)
Pumpkin Dump Cake (Cookies & Cups)
Pumpkin Cream Cheese Bars (The Girl Who Ate Everything)
Easy Pumpkin Danish (Crazy for Crust)
– Jennifer
What pumpkin recipes am I missing? Show Me the Yummy!