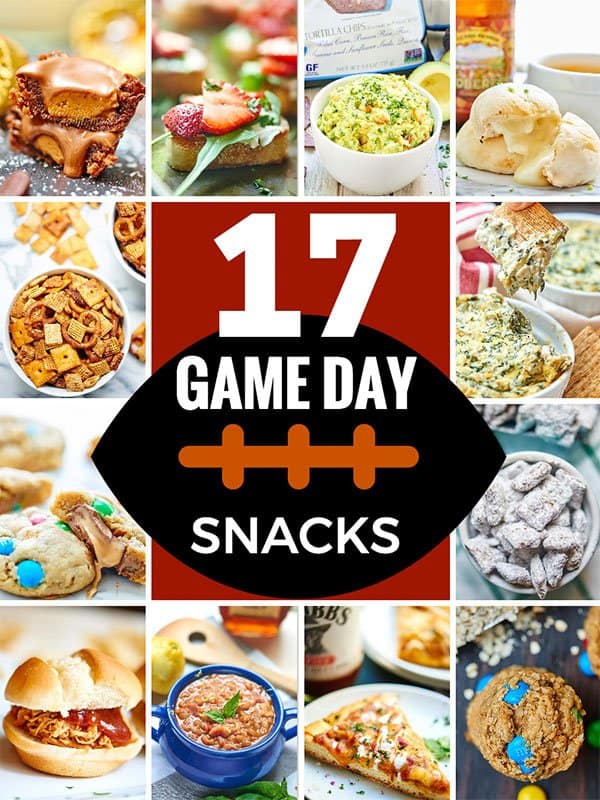 Let me be honest for a sec, while you're all enjoying watching the football game, I'm the loner in the corner eating #allthefood and I'm totally fine with that. Anyone with me? 🙋 I mean, if it's a reeeeeally exciting game, I can get into it, but I can't get through game day without super delicious snacks. Because of this, I'd thought I'd gather up some game day snacks & football recipes for snacks & apps, main dishes, and desserts that I want to see on game day!
Go – team – go!
To start off, here's a video of one of our favorites that you can find below… PUPPY CHOW! Don't forget, new videos are now on the site every Monday.


Snacks & Apps:
Two ingredients makes the best football recipe. 'Nough said.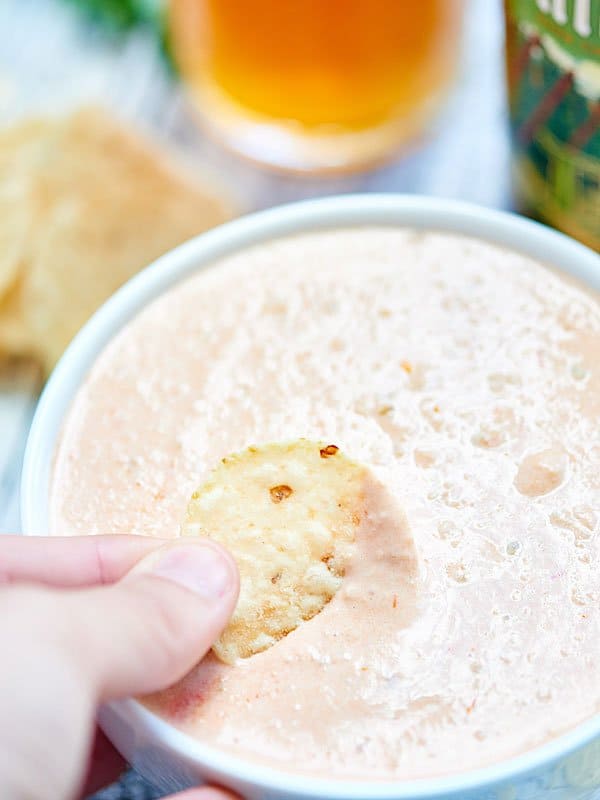 Cheese, on cheese, on cheese, on beer. Beer + cheese. What could be more perfect for game day?
Making this the day before, makes game day hosting even easier! This recipe makes a ton and is ultra addicting!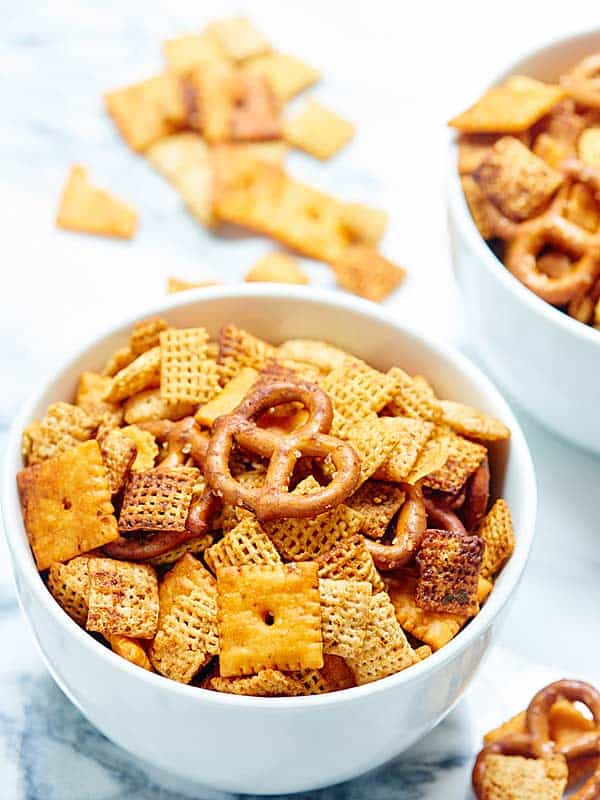 Because you can't watch a football game without chips and dip. Amiright?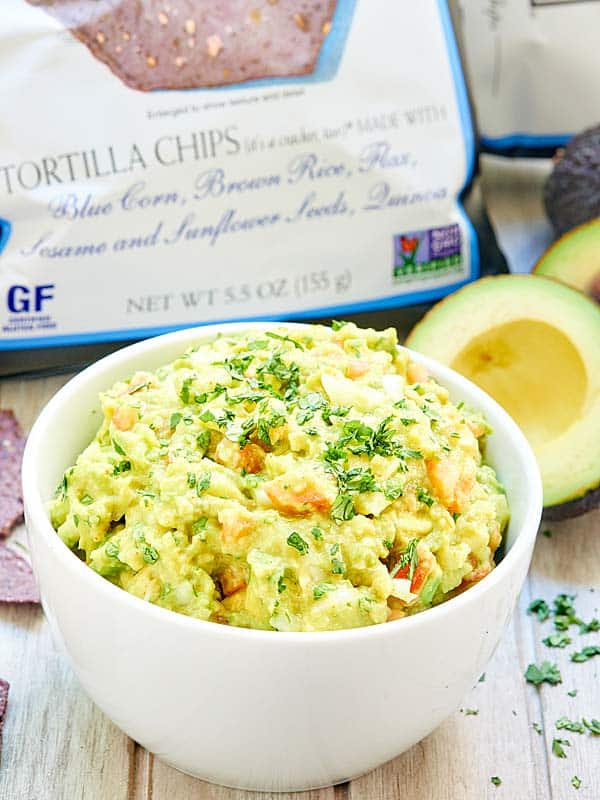 For those who want something a little lighter, but still suuuuper delicious and unique!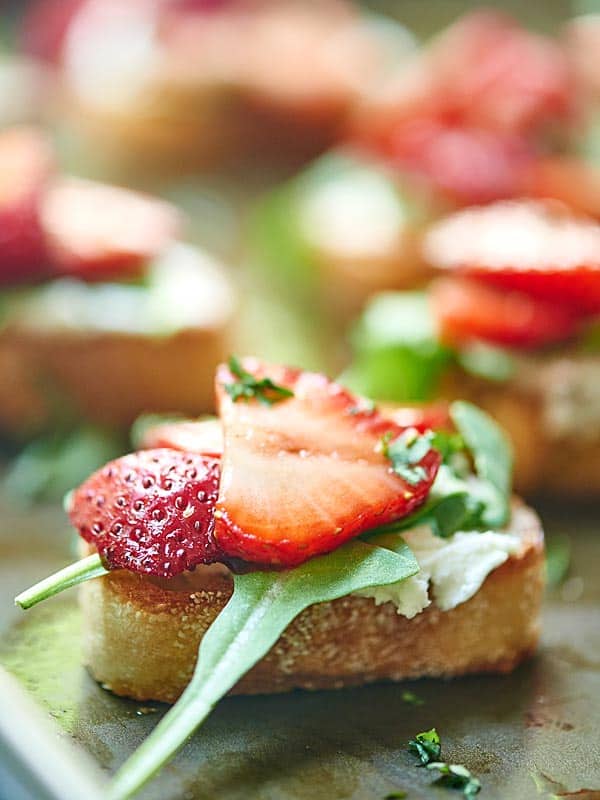 Basically a jalapeno popper stuffed into creamy mashed potatoes. Ummmm. Yes.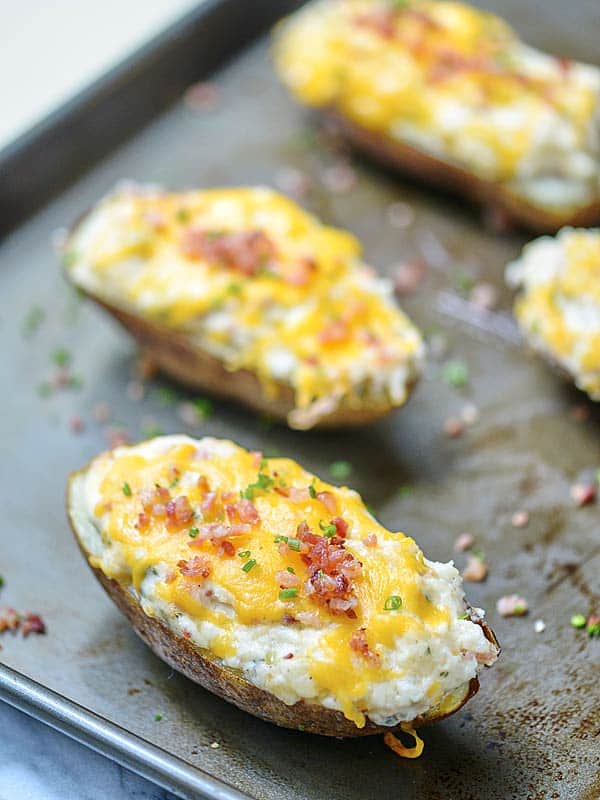 Serve this up with a Crockpot BBQ Chicken Sandwich (recipe linked below) for a hearty, cozy meal!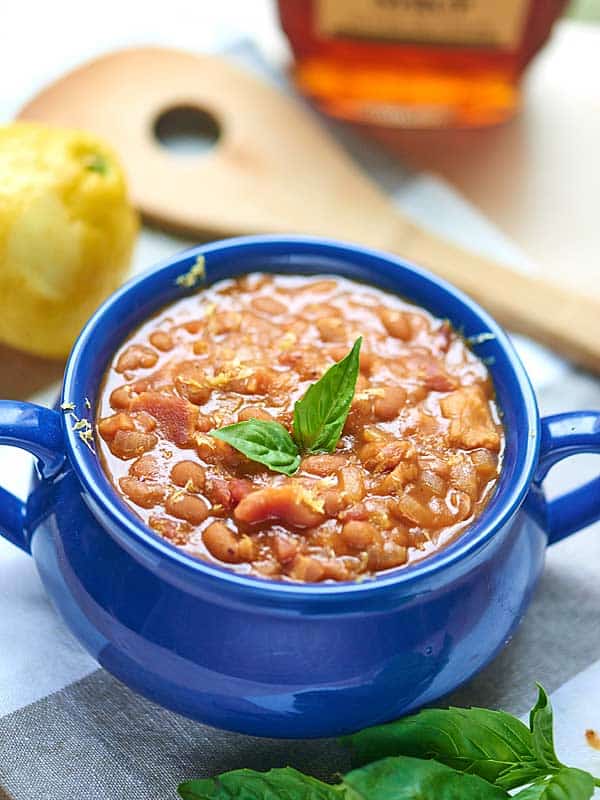 This is a crowd favorite! Our friends always request this dip. Creamy, spicy….what's not to love?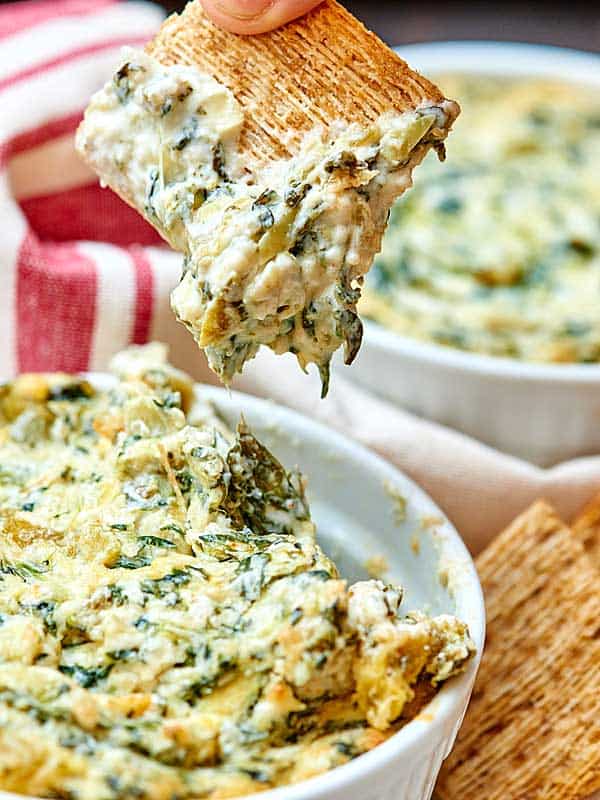 Main Dishes:
I LOVE nachos, so you KNOW I'm all over these for a game day snack to keep me entertained. 😉 We use kettle chips instead of tortilla chips to mix it up a bit.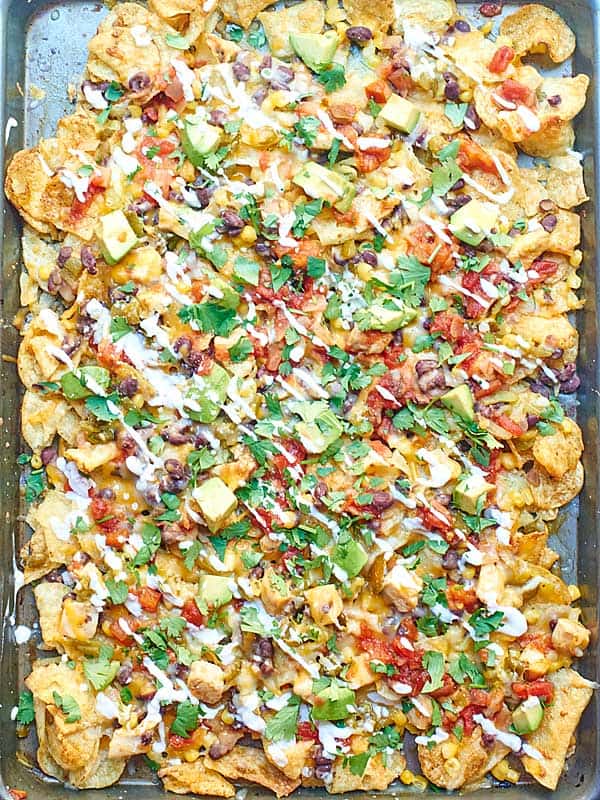 Who doesn't love pizza on game day? Skip the delivery and make this easy, homemade version instead!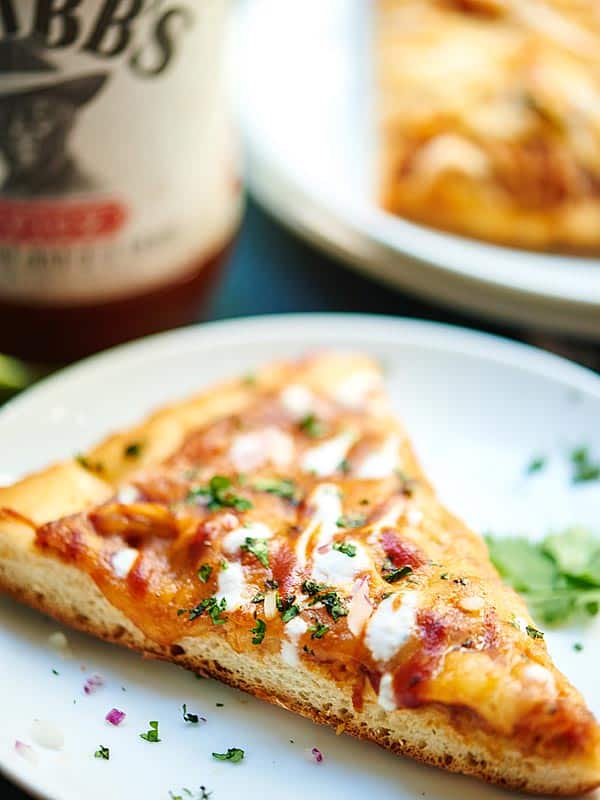 You're already making BBQ Chicken for the pizza 👆, we show you how to use it 3 more ways: sandwiches, nachos, and a healthy salad!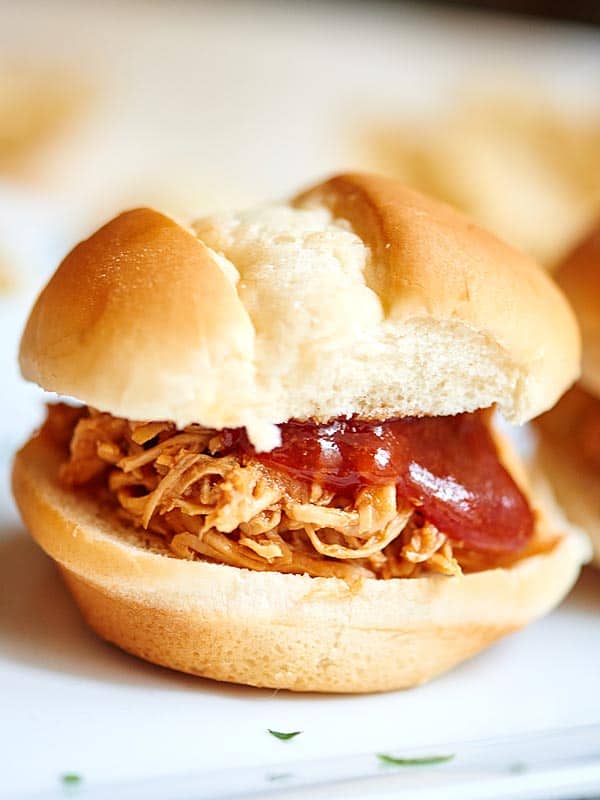 Because I'm obsessed with all things jalapeno popper. PLUS, you get to make this the morning of, let it cook all day, then serve it up when the game starts! Easy AND you only dirty 2 dishes!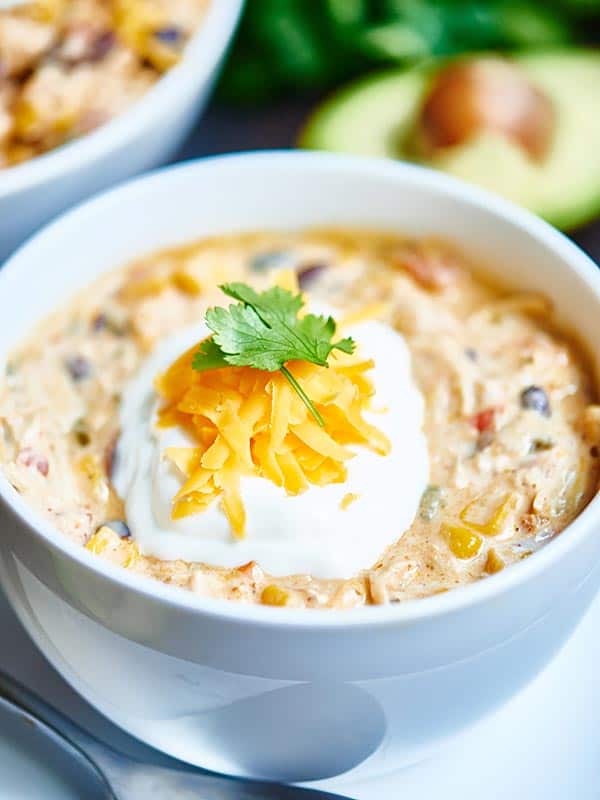 Dessert:
PB. White chocolate. M&Ms. Rolos. What more do you need to know? 🙂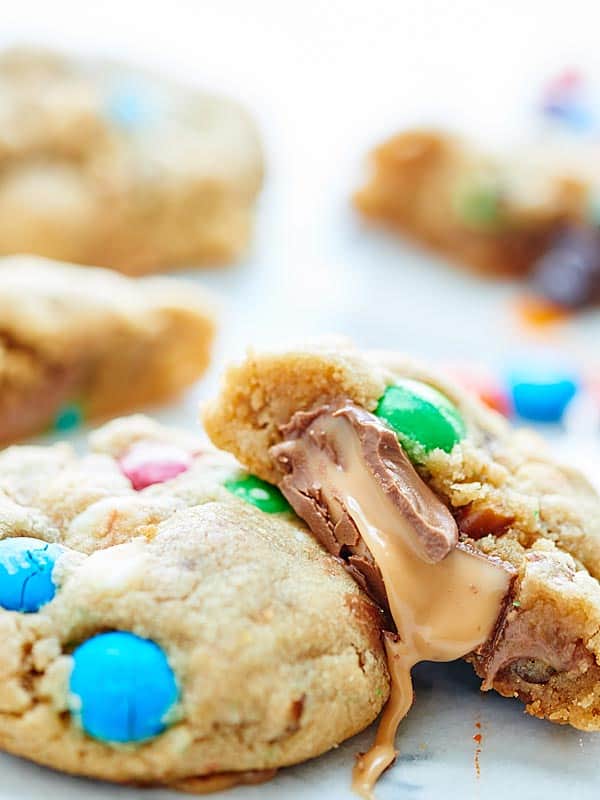 Cut these out into cute little footballs, or frost them in your team's colors for a festive football recipe!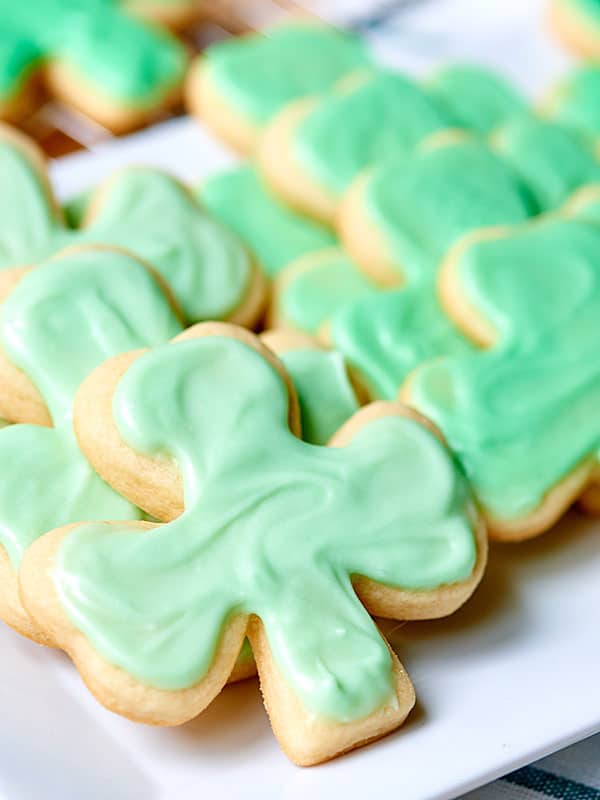 Bite sized brownies that are stuffed with peanut butter cups. Yeah…I'm not sharing. 😉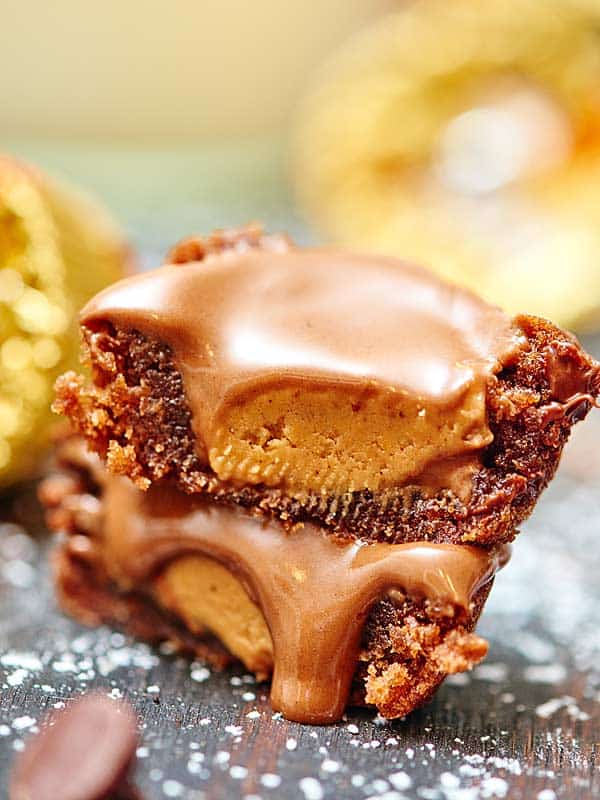 This makes a TON and perfect for snacking when the game starts getting intense. Don't forget to check out the video above 👆, we show you the RIGHT way to make puppy chow.
These are great for feeding a crowd…this recipe makes 4 dozen cookies! I've never met anyone who doesn't go crazy for these monster cookies.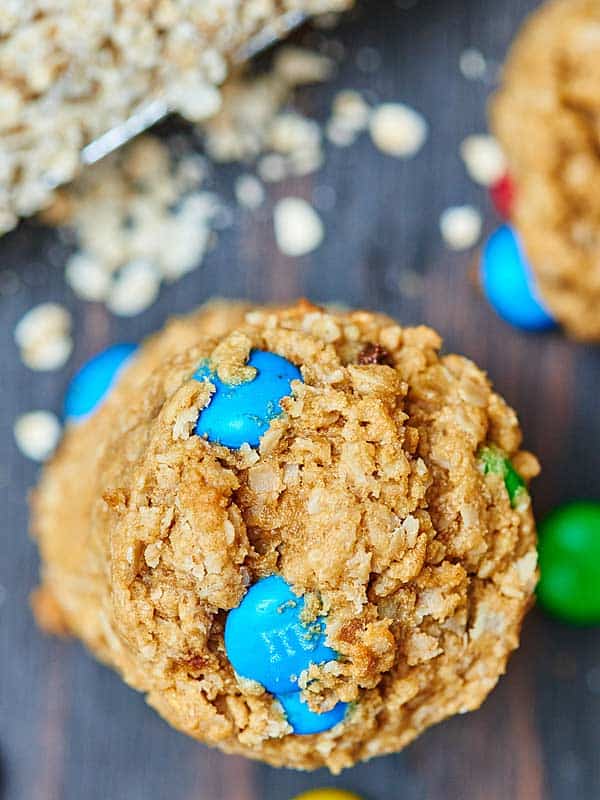 There you have it! Some of my favorite football recipes & game day snacks that I plan on totally pigging out on during the next game!
– Jennifer
What are your favorite football recipes? Show me the yummy!
Still looking for more? I did a Super Bowl Round Up last year!