Easy Thanksgiving Desserts Recipes. Everything from pumpkin spice and everything nice to caramel apple treats and more! Cheesecake, cookies, and pies, oh my!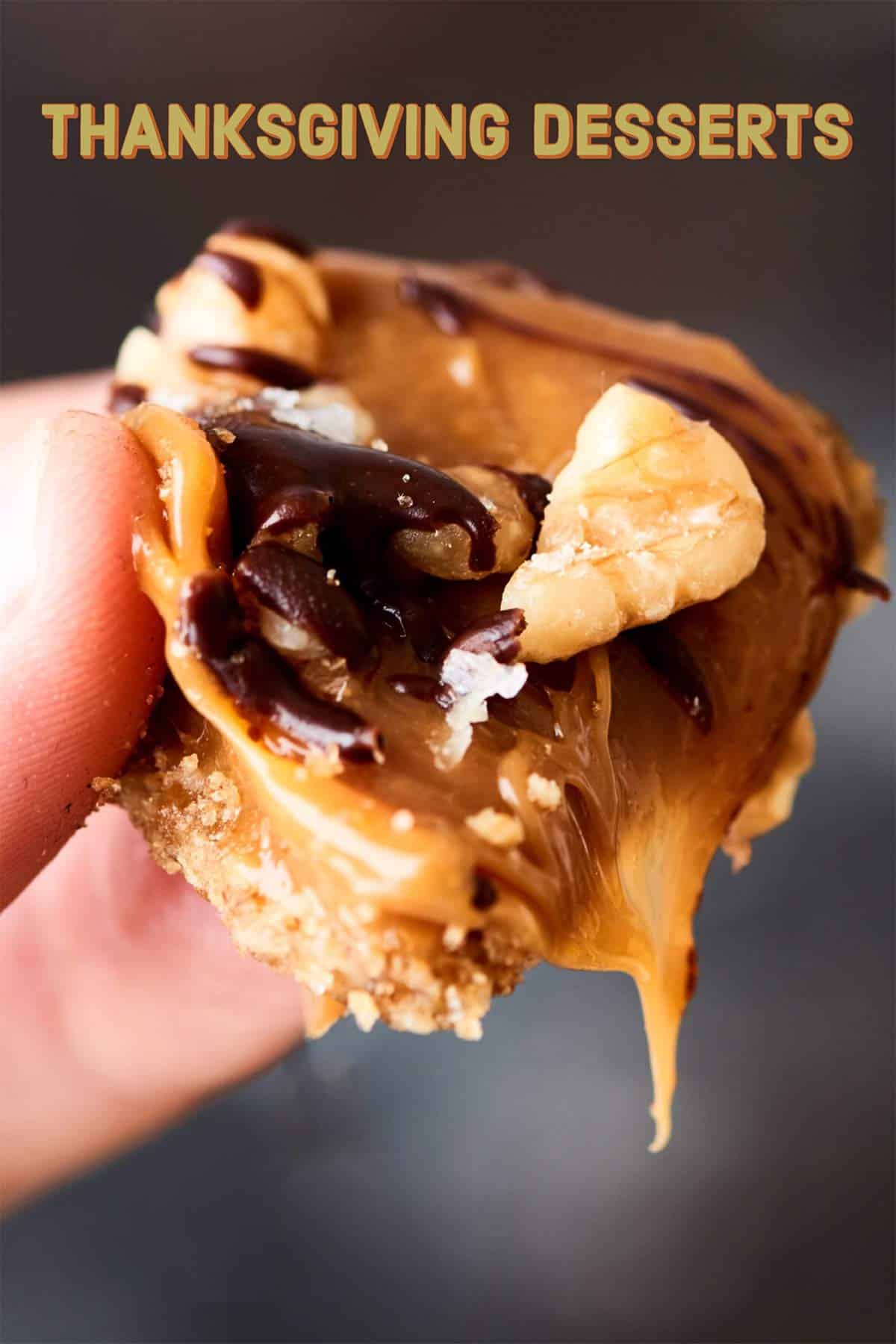 If you saw my post on Easy Thanksgiving Sides, then you know, side dishes, to me, are the BEST part of Thanksgiving food.
Desserts, however, come in close second.
Whether you like pumpkin, apple, or something in between . . .
I've got you covered! 🙂
Easy Thanksgiving Pumpkin Desserts
Mini Pumpkin Pies. A classic made in a muffin tin! Store-bought crust (or homemade if you wish) is pressed into a muffin tin and filled with the easiest pumpkin pie filling made with pumpkin purée, condensed milk, eggs, vanilla, and spices: cinnamon, ginger, nutmeg, cloves, and salt! Quick. Easy. Perfectly portioned, so no slicing pie involved!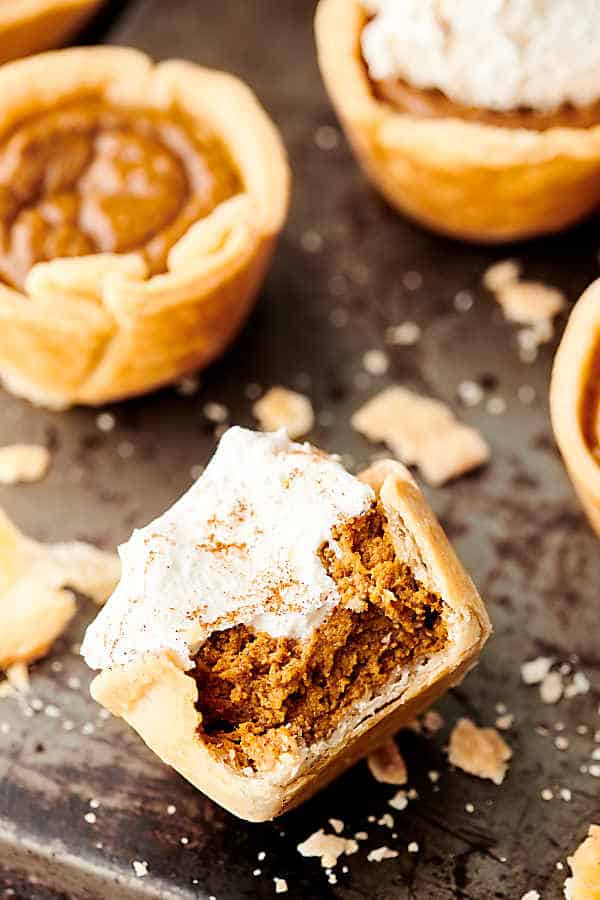 No Bake Mini Pumpkin Cheesecakes
These No Bake Mini Pumpkin Cheesecakes are the perfect fall or holiday dessert! A simple graham cracker crust topped with a cream cheese, pumpkin, cool whip filling! Don't forget the nuts and caramel drizzle!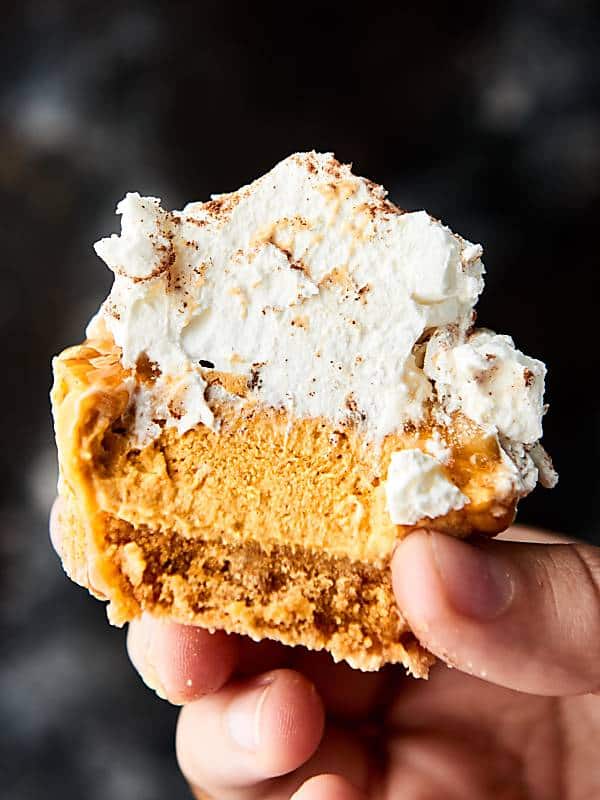 Vegan Pumpkin Cookies with Maple Glaze. Hearty, slightly healthier pumpkin cookies made with whole wheat flour, spices, coconut oil, pumpkin, and maple syrup. Bonus: they get drizzled in the easiest vegan glaze!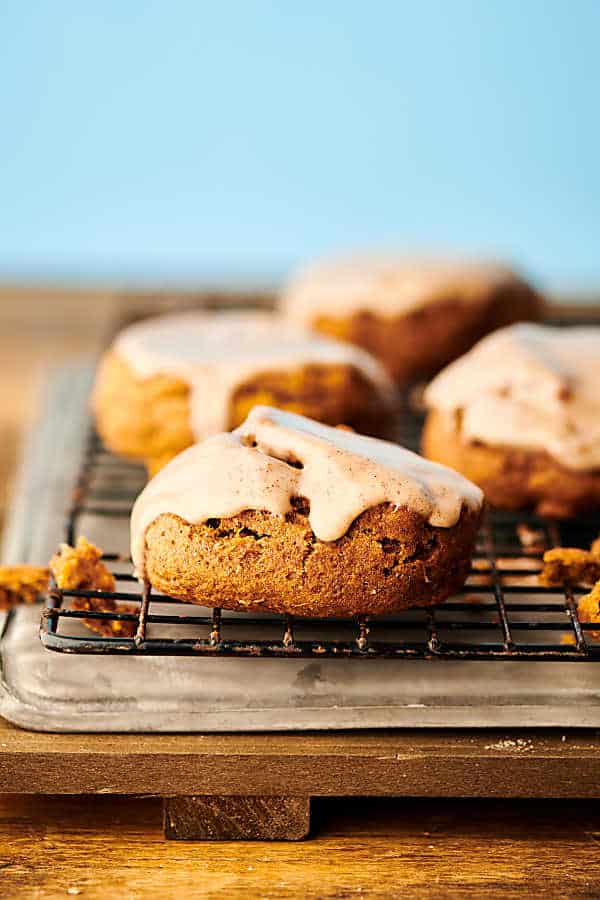 Pumpkin Cupcakes with Cinnamon Cream Cheese Frosting
These pumpkin cupcakes with cinnamon cream cheese frosting are my FAVE pumpkin dessert. A soft cupcake that's filled with pumpkin and spices, a cool, thick, cinnamon cream cheese frosting, and to top it off? A crunchy, sweet and salty pumpkin seed brittle! Ah-mazing.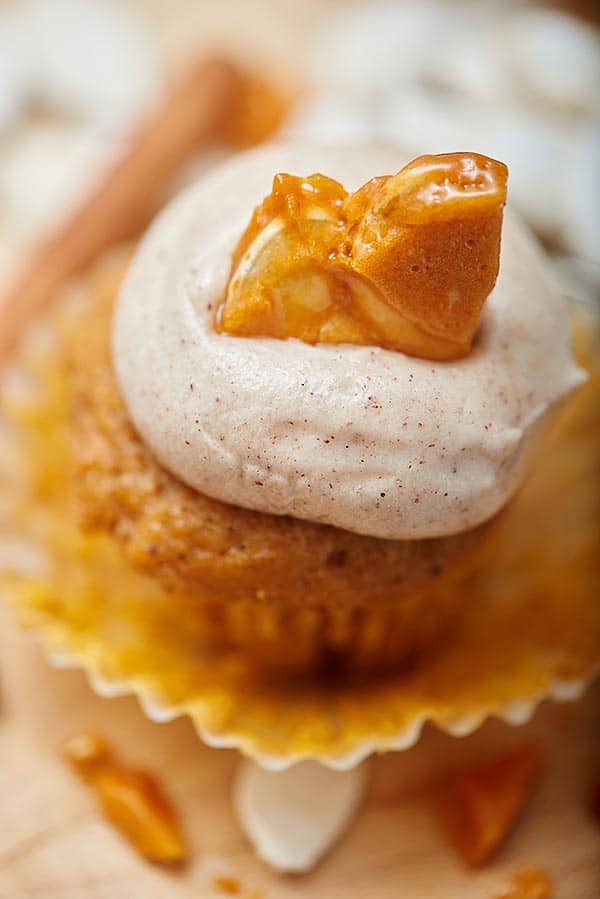 Easy Pumpkin Bars Recipe with Cream Cheese Frosting. These bars are ultra dense and full of all your favorite pumpkin pie spices! Topped with the smoothest, tangy cream cheese frosting!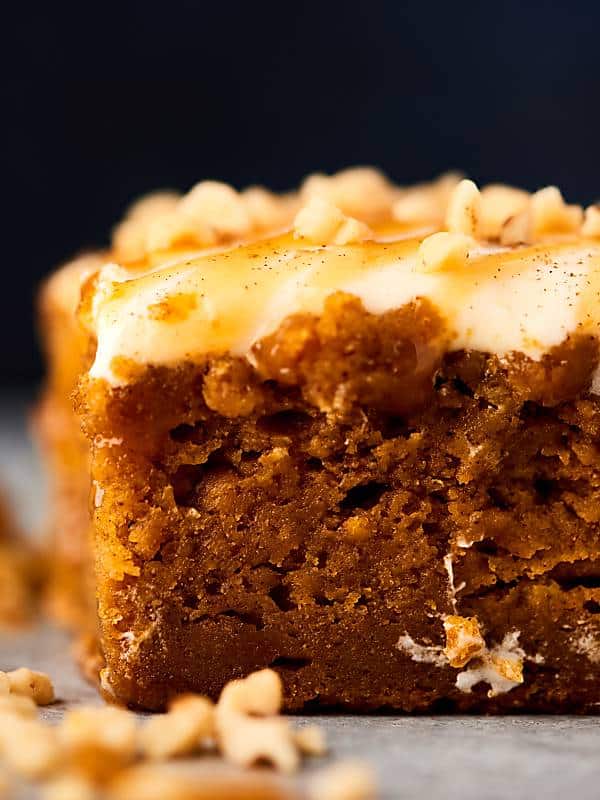 This pumpkin pie dip recipe comes together in just a matter of minutes and is loaded with pumpkin purée, cream cheese, vanilla pudding mix (my secret ingredient, trust me), spices, and cool whip! Suggestions on cream cheese and cool whip substitutions below!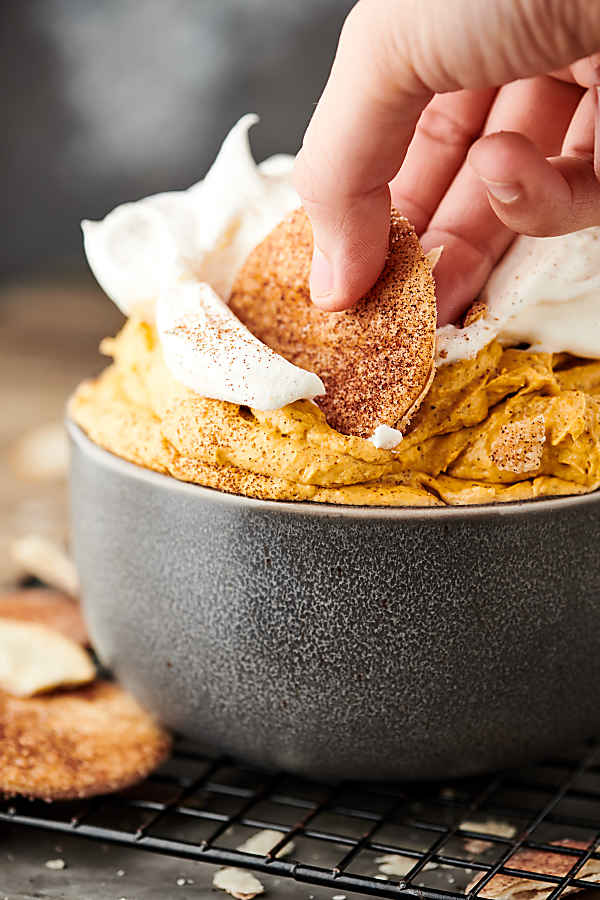 Easy Thanksgiving Apple Desserts
Caramel Apple Cheesecake Parfaits
Caramel Apple Cheesecake Parfaits. Graham cracker crumbles, easy no-bake caramel cheesecake filling, pecans, cool whip, and apple pie filling . . . This cozy fall dessert is easy AND delicious! Cool whip and canned apple pie filling alternatives included!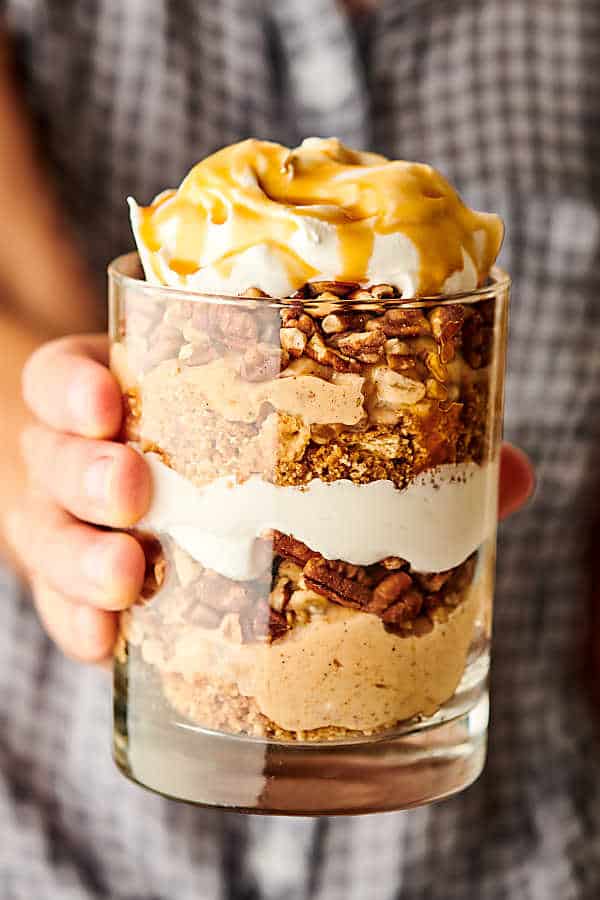 The BEST fall dessert: Snickers Caramel Apple Dessert Pizza. A giant peanut butter cookie topped with a fluffy caramel frosting, apples, and Snickers candy!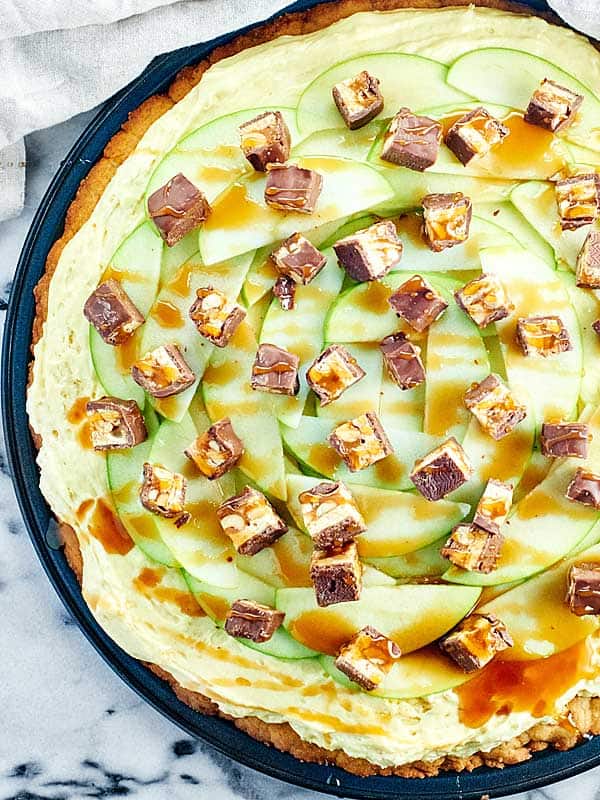 Slow Cooker Caramel Apple Cake
This Slow Cooker Caramel Apple Dump Cake Recipe might be my easiest recipe yet! Only 5 ingredients: apple pie filling, pecans, caramel, spice cake mix, and butter!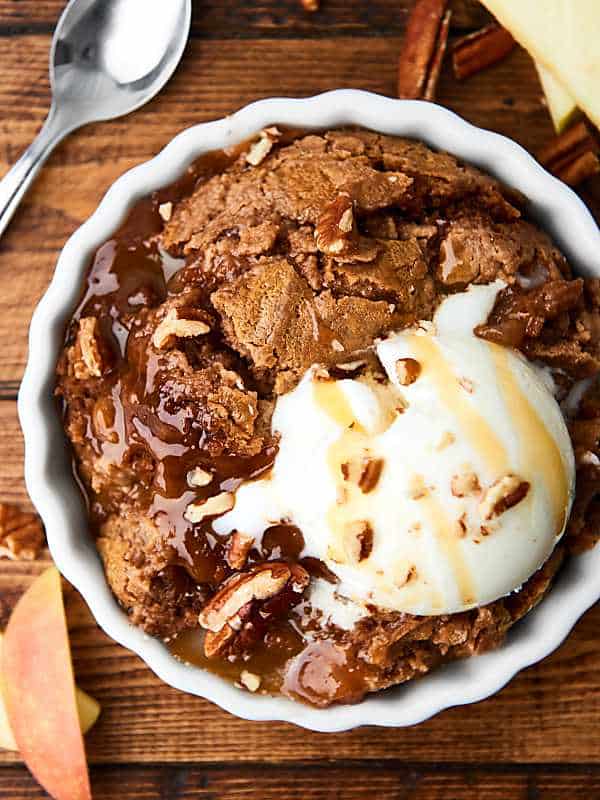 Other Easy Thanksgiving Desserts Recipes
These Air Fryer Hand Pies are SO quick and easy to make. We're making 4 flavors today: S'Mores, Blueberry, Caramel Apple, and Cherry! I used store-bought crust and fillings to make this ULTRA easy, but feel free to make your own homemade crust and fillings!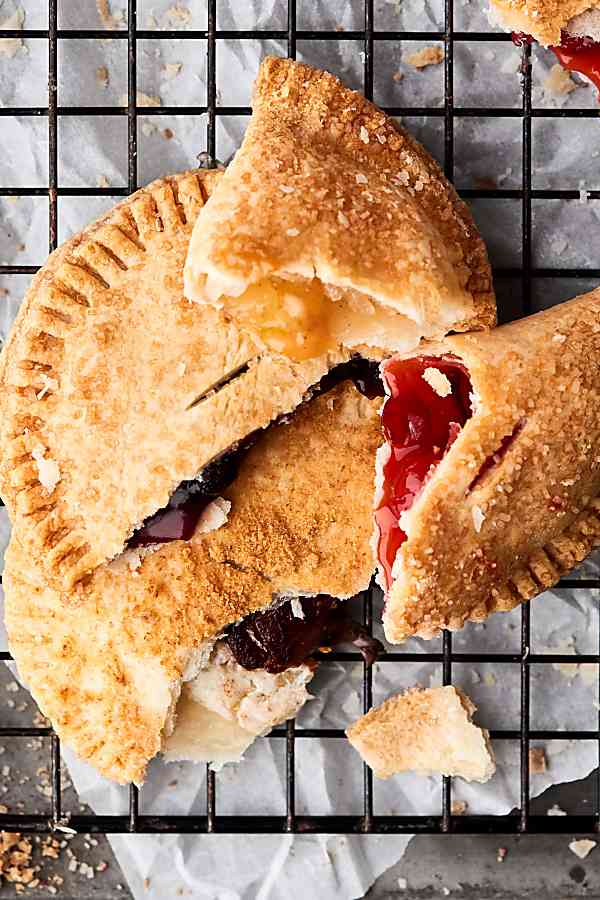 These No-Bake Easy Caramel Walnut Tarts are mind blowing delicious. Walnut, graham cracker crust topped with a two ingredient caramel, more walnuts, a two ingredient chocolate ganache and sea salt!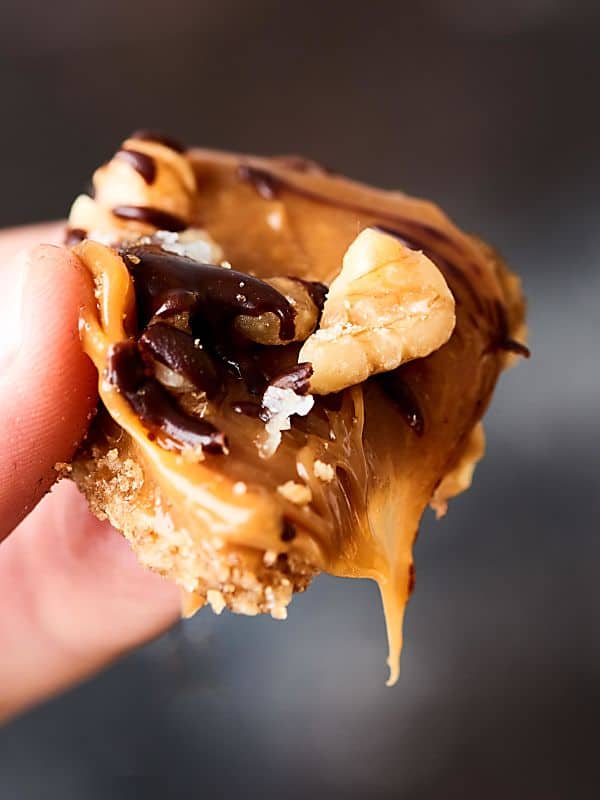 Red Wine Chocolate Pudding Pie
This Red Wine Chocolate Pudding Pie will be the star of your next holiday gathering. A simple graham cracker crust is filled with the most decadent, rich, red wine chocolate pudding!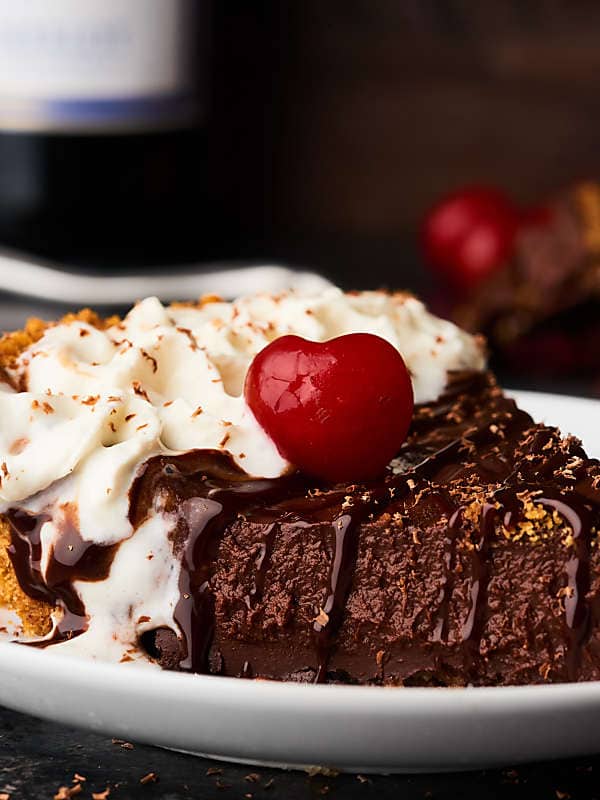 Hope you all have a very sweet Thanksgiving! 🙂
– Jennifer
What other Thanksgiving desserts do you want to see here? Show Me the Yummy!