The ultimate guide to Easy Thanksgiving Desserts! Whether you want classics like pumpkin pie or something with a twist, we've got you covered!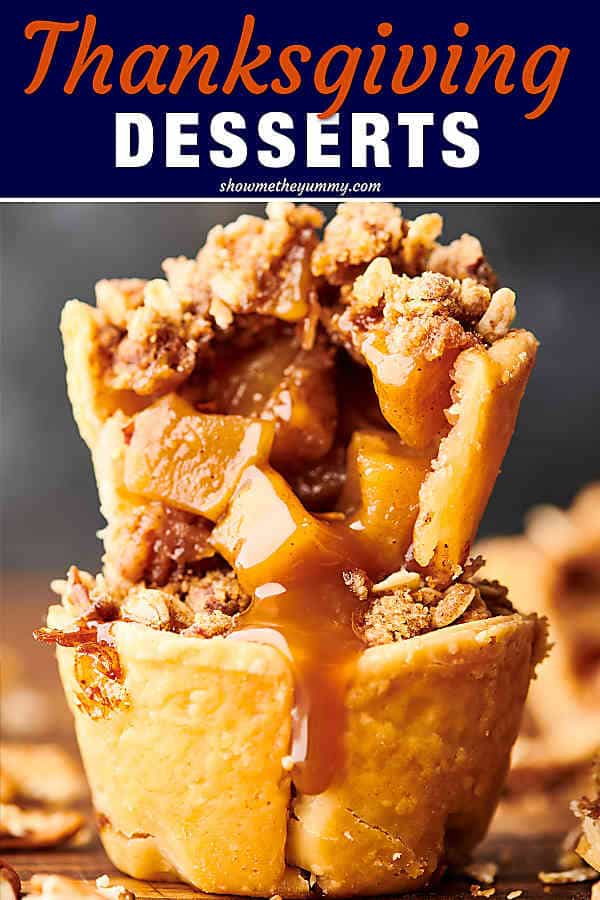 We all love Thanksgiving. It's an excuse to eat for an entire day…oh and hang out with family. 😉
I ALWAYS save room for dessert. Even after I've completely stuffed myself with all the Thanksgiving side dishes, I somehow am always able to find room for something sweet. 😉
What is the most popular dessert for thanksgiving?
The most popular Thanksgiving dessert is pie…specifically pumpkin pie. It's a classic! Along with pumpkin pie you'll also often find pecan pie, apple pie, cherry pie, and chocolate pie at the dessert table. If pie isn't your thing, have no fear, we also have other festive desserts listed below!
Thanksgiving pie recipes
Pumpkin desserts that aren't pie
Maybe you absolutely love pumpkin but pumpkin pie isn't your thing. Enter these delicious pumpkin (but not pie) desserts!
Apple desserts that aren't pie
Other thanksgiving desserts
Let's all give thanks for DESSERT!
– Jennifer