16 Easy Healthy Make Ahead Dessert Recipes for cookies, brownies, bars, cakes, and even candy!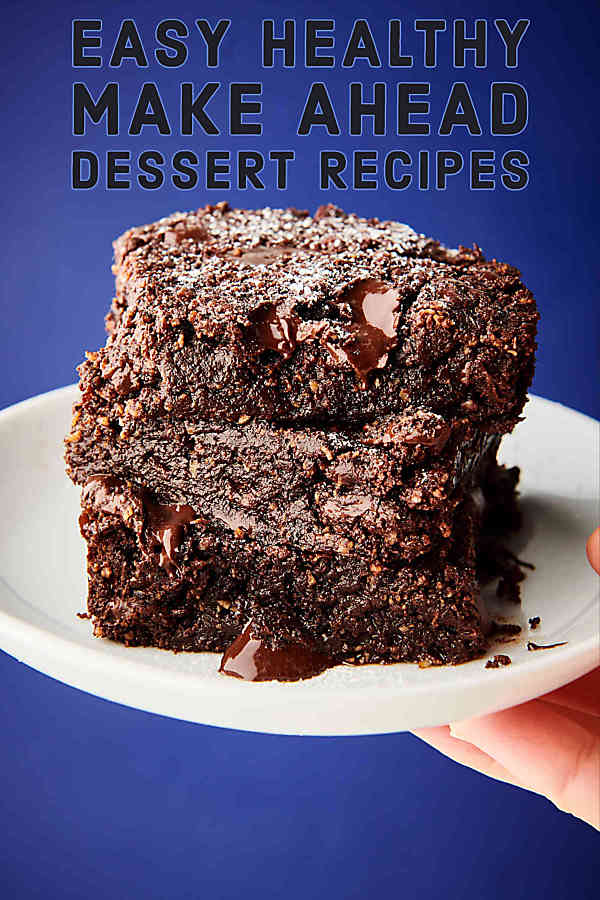 It's day FIVE of healthy eats.
This week and last I'm focusing on easy healthy make ahead recipes. So far, we've covered breakfast, lunch, dinner, snacks, and today, I've saved the best for last . . . DESSERT!
I have the world's largest sweet tooth, and although I will never feel guilty about eating dessert, sometimes, you just want something sweet that's also on the healthier side. You feel me?
Of course, if I don't prep something at the beginning of the week, you better believe I'm reaching for those oreos instead. 😉
That's why today's desserts are:
Quick and Easy.
Healthy.
Meal prep friendly.
Delicious!
Cookies
Brownies, bars, and cakes
Candy & ice cream
– Jennifer
Looking for more? Be sure to see all our healthy dessert recipes.